10 Top Models Reveal Their Stay-Fit Secrets
Their tips and tactics are totally doable.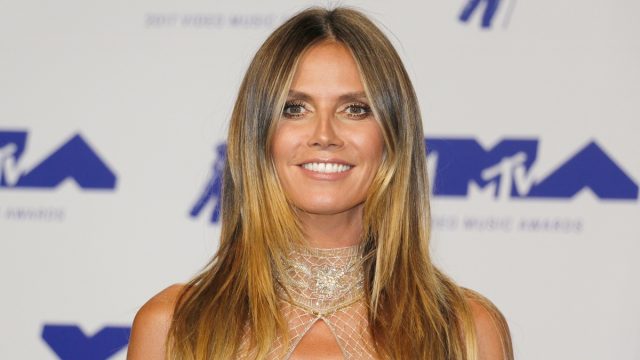 Once upon a time, there was a misconception that models starved themselves to stay slim. However, according to the top models on the catwalk, this is a total myth. From iconic supermodels like Heidi Klum and Gisele Bundchen to current queens Kendall Jenner, Gigi Hadid, Joan Smalls, and Ashley Graham, Celebwell has rounded up all of the top tricks, tips, and healthy living hacks courtesy of the runway stars. Read on to see 10 ways these supermodels stay in shape and the photos that prove they work—and to get beach-ready yourself, don't miss these essential 30 Best-Ever Celebrity Bikini Photos!
`
1
Heidi Klum: Eat a Lot, But Make Good Choices
Heidi refuses to starve herself to stay slender. "The myth that models don't eat is totally not true," she told Shape. "I just think that because we're in this business, we have to choose more wisely." Instead of loading up on junk, she opts for fruits, vegetables, and lean protein. 
2
Bella Hadid: Know When and What to Eat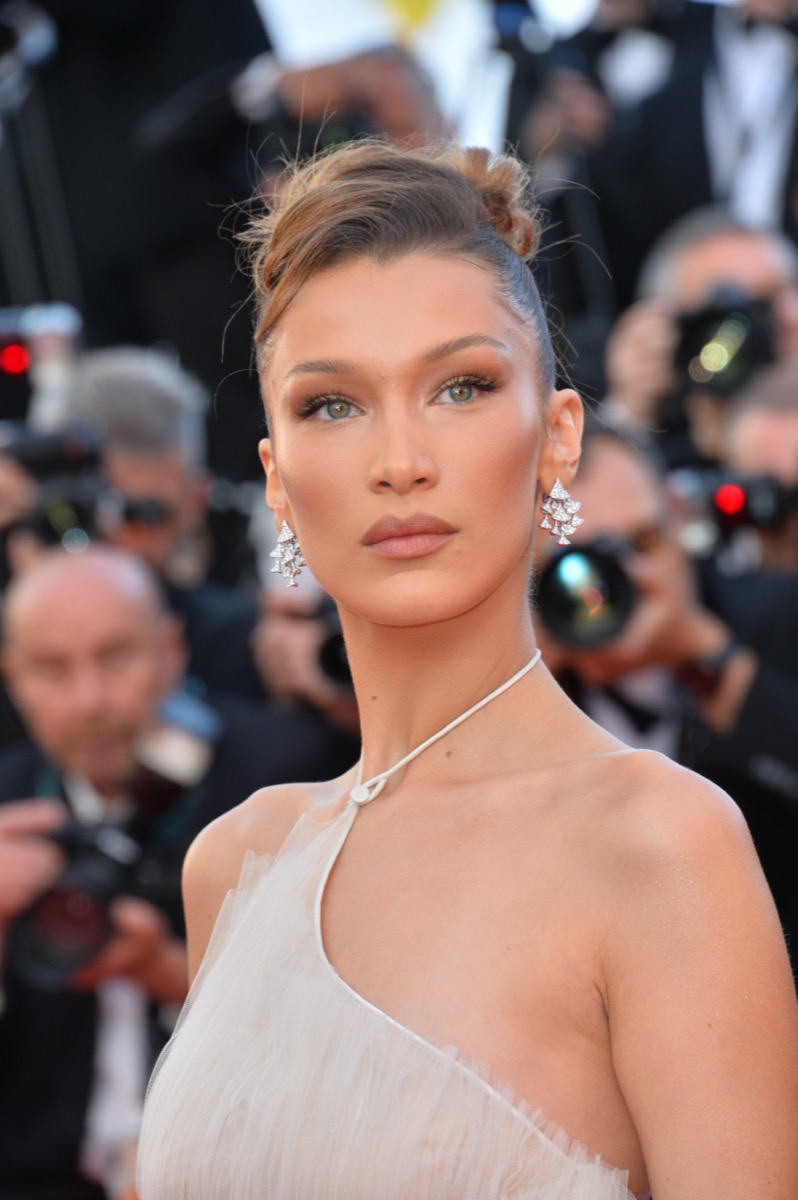 Bella Hadid knows when and what to eat. In an interview with Harper's Bazaar she revealed she has "really low blood sugar" and has to "eat all the time" to keep her energy up. "I like having a good protein meal because I get really tired if I eat too much, so I try to fill myself up with things that will make me feel good," she explained. Prior to a workout, she makes sure she is fueled up for fitness. "I count on a smoothie, a juice or a protein drink 30 minutes before the session," she added to Vogue. "After the session I eat something full of protein like chicken and wholegrain rice. It's ideal to strengthen the muscle mass and to increase the effects of the session."
3
Molly Sims: Healthy Fats Keep You Slim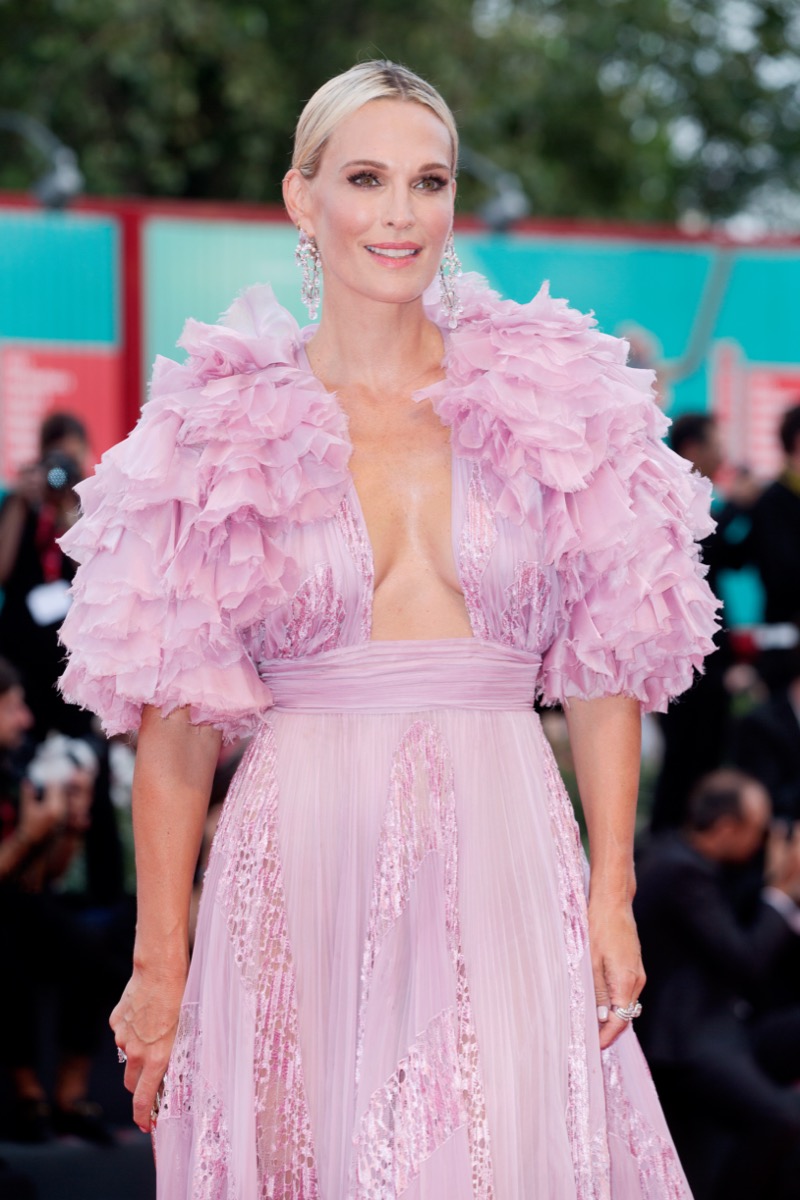 "I would have never eaten an avocado 10 years ago if you paid me," she revealed to Health. "Like, are you joking? But now, instead of binging [and] not eating all day, eat it and then you won't binge." The former swimsuit model regularly shares avocado recipes on her blog. "Living in California, the unofficial state of avocado-appreciation, I've learned that avocados are rich in monounsaturated fat (the "good fat"), making it a heart-healthy that also does wonders for your nails and skin!" she wrote in one post. 
4
Paulina Porizkova: Exercise for Your Mental Health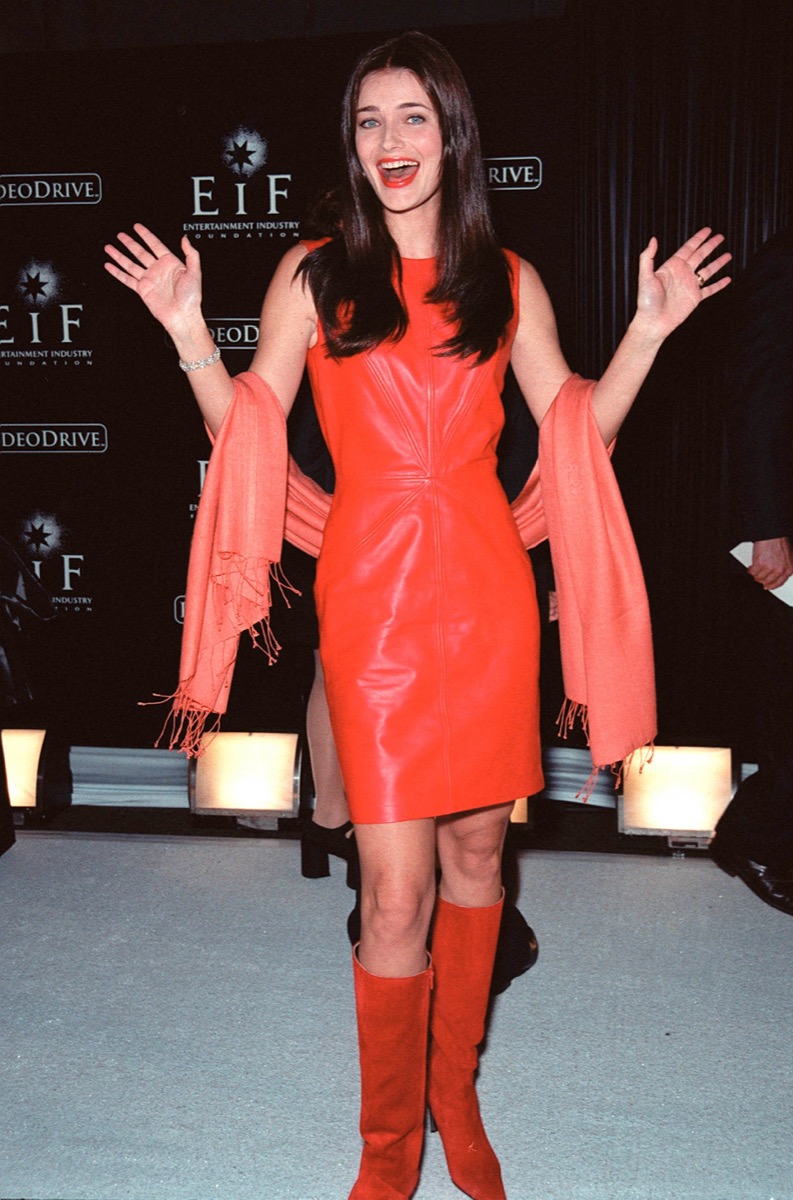 Supermodel Paulina Porizkova, 56, exercises three to five days a week. "And you know what? I frickin hate it," she admitted on social media in one of her workout videos. "I don't like to sweat and huff and puff and hurt. If sitting on a couch, eating cake, drinking wine and reading did the same for me as exercise, there would be no contest. BUT. I have come to find out that 'working out' is that perfect little pill everyone is looking for. It makes you feel good, look good, good for your brain and body – a small miracle that has to be paid of by a little discomfort."
5
Elizabeth Hurley: You Don't Need a Gym to Stay in Shape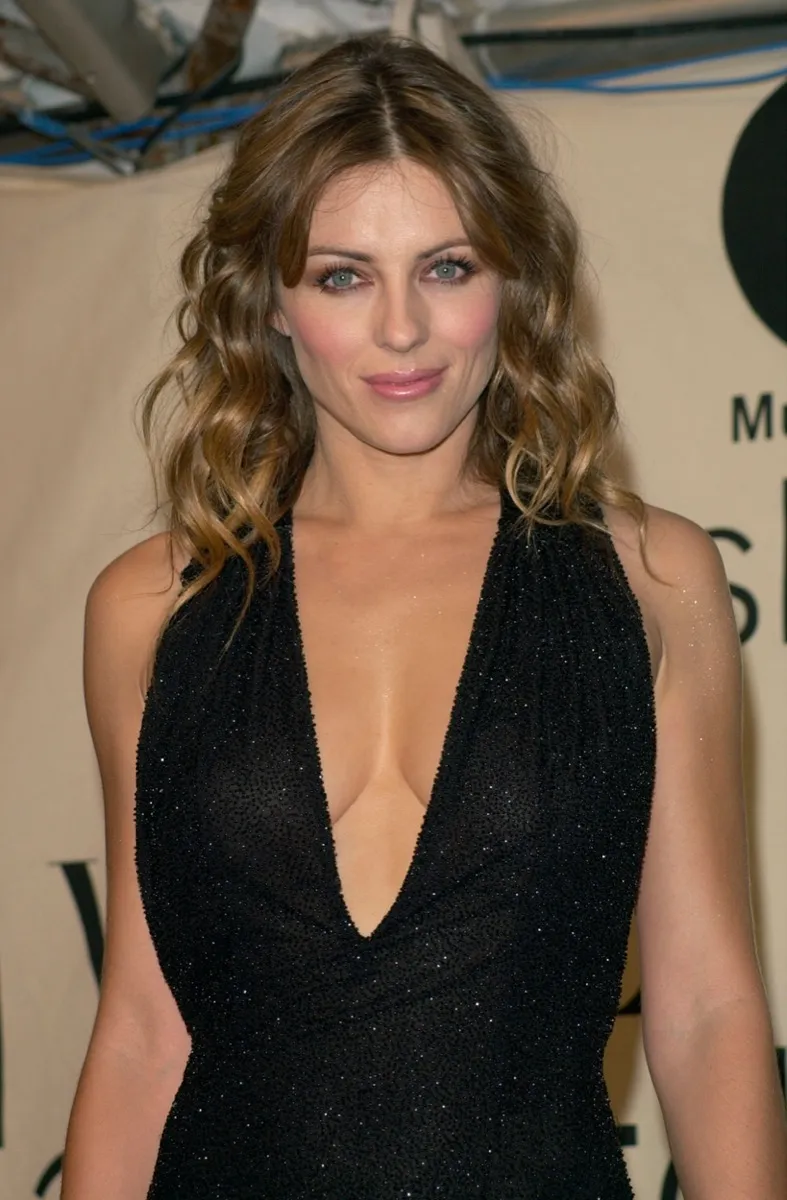 Elizabeth Hurley, 56, refuses to hit the gym. "I don't exercise, but I am very active," she admitted  to Harper's Bazaar. She later told Us Weekly that her trick to staying in shape is "being active" which includes "going for walks, stretching, maybe a little yoga or a little Pilates. But I don't like high impact, high energy sports. I don't actually think they do you much good. As long as you get your heart rate to the rate you need it to get, which is a fast walk. But you need to do a bit of it." She does count steps, however, "I walk every day, so I try and hit my 10,000 steps a day and I do some stretching every day. And then sometimes I do a bit more, but that's enough for me really."
6
Kendall Jenner: Sneak in a Workout When You Can
If you don't set aside time for a workout, find a way to slip one in. "Sometimes when I'm watching TV, I think to myself, 'I should be doing crunches and sit-ups right now,'" she wrote on her no-longer-active blog per Byrdie. "Then I get off the couch and do it."df44d9eab23ea271ddde7545ae2c09ec
7
Ashley Graham: Eat Lightest to Heaviest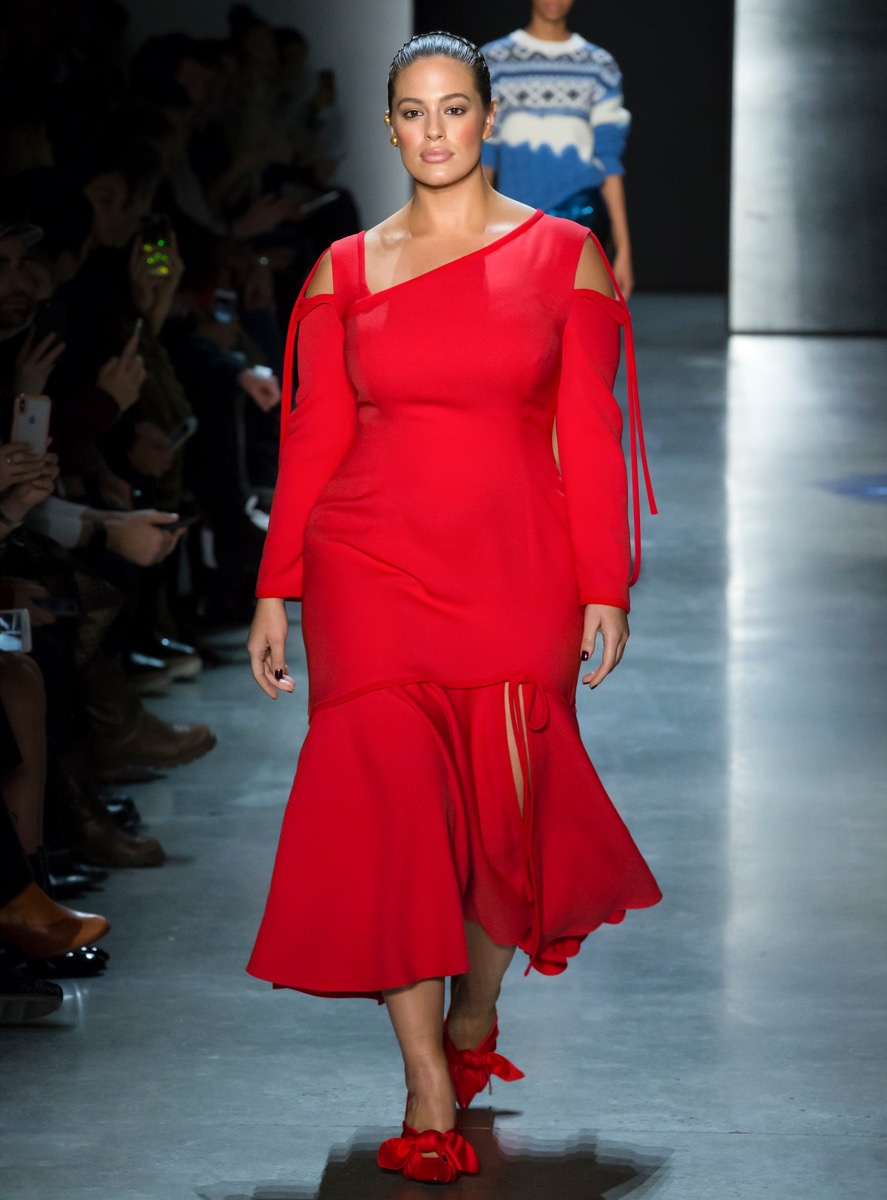 Instead of eating her biggest meals earlier in the day, Ashley Graham revealed to Good Morning America that she starts her day off on a lighter note. "I like to eat lightest to heaviest throughout the day. Fruit digests faster than anything so I want that in my body first. I try not eat meat until night," she said. Her first drink of the day is hot water with lemon, "because it alkalizes my body and gets things moving," followed by green juice made with kale, lemon, ginger, beets, apple, and parsley. After she will eat a piece of fruit, like an apple or banana. 
8
Gisele: Eat Plant-Based and Organic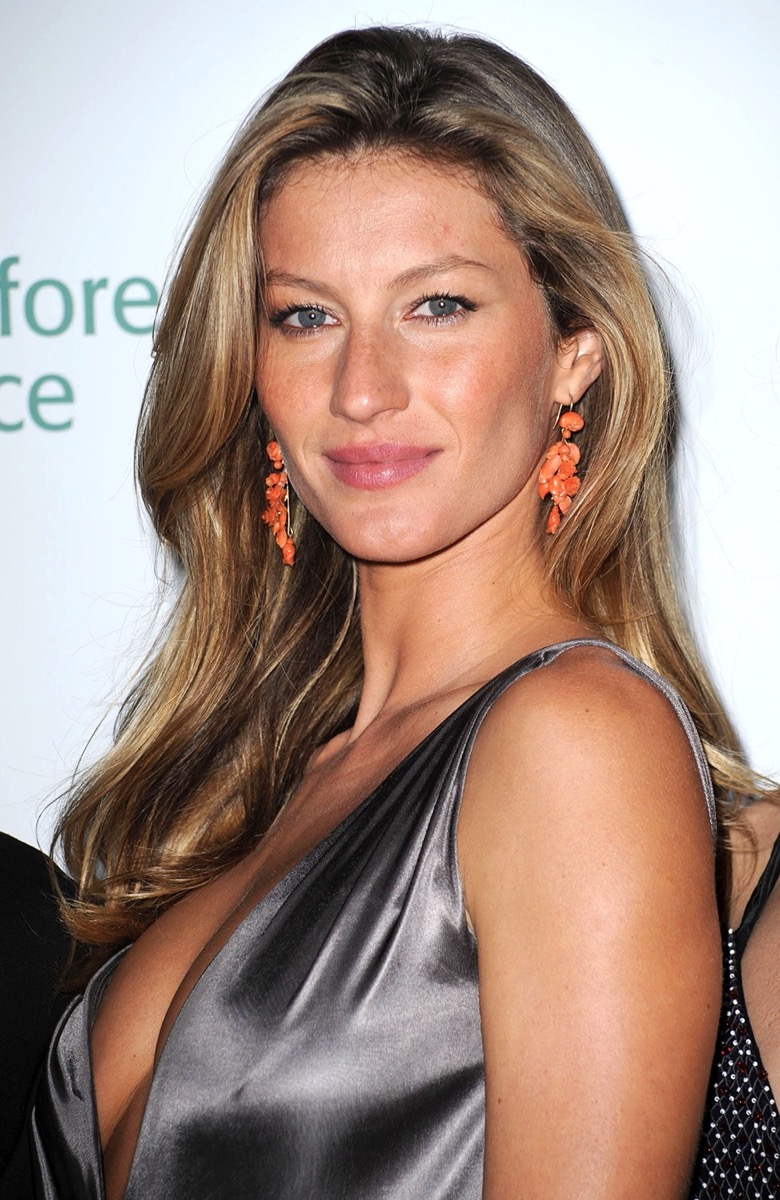 Gisele tries to avoid eating a lot of meat and fueling up on fresh produce instead. "At our house, we try to eat organic foods that are in season and locally grown," she told Marie Claire. "We believe that by buying locally, we'll have a better chance at getting foods that are fresh and also support local farmers. We eat mostly a plant-based diet."
9
Joan Smalls: Work Out More to Eat More
Joan Smalls loves to indulge in her favorite foods, so she adjusts her workouts accordingly. "I love food. I'm Puerto Rican so our diet is very different. It's really heavy Latin food, always warm and it's always rice, beans, and a lot of meat," she told Vogue. "We're not big on vegetables so I learned how to eat vegetables a lot later. And I'm still quite picky, I still can't eat broccoli! That's why I work out more because I know it's hard to eat cheese and pizza and pasta and I cannot say no so I prefer to work out an extra 20 minutes at the gym." The key? "What I've learned is smaller portions, so not overindulge in something that I love."
10
Hailey Bieber: Enjoy a Cheat Day
Hailey Bieber is a big supporter of taking a day out of the week to splurge. "A cheat day for me, the first thing that I crave, I'll eat. That's my rule. So if I wake up and I want pancakes, I'm gonna eat pancakes. If I want a cheeseburger for lunch or for dinner, I'm gonna eat it. If I want fries, I'm gonna eat the fries," she told Elle. 
Leah Groth has decades of experience covering all things health, wellness and fitness related.
Read more
---