WHO WE ARE
Celebrities have access to the world's greatest nutritionists, trainers and dietitians; now you can, too! Celebwell offers the best celebrity health, weight loss and fitness advice, with indispensable service in every piece—and the photos that prove they work. Featuring actors and actresses, athletes and entertainers, Celebwell is a one-stop shop for looking and feeling your very best—just like them.
Celebwell is the sister brand of Eat This, Not That! As the leading health and wellness brand—with their breaking food and restaurant news coverage, healthy eating guides, and proven "no-diet" weight loss strategies—Eat This, Not That! is now the world's #1 nutrition website and one of the top five food outlets in the U.S.
OUR MISSION
We want to empower you to make the healthiest choices, inspired by the world's most health-forward celebrities. They share their winning strategies and we share them with you.
HOW WE DO IT
We uphold the same rigorous standards as our sister brand at Eat This, Not That!: Our editorial staff are industry veterans with extensive resumes in news, publishing, nutrition, and lifestyle reporting. We are committed to upholding the highest ethics and standards in journalism, and operate independently from our advertisers and/or outside influences.
Our team is committed to research, expertise, data, and authority, and we reflect that in our content by enforcing strict editorial guidelines to make sure what you're reading on our site is accurate, timely, and medically sound. We conduct our own original reporting and also source internationally-recognized news outlets, academic journals, research institutions, and peer-reviewed studies in our stories.
OUR TEAM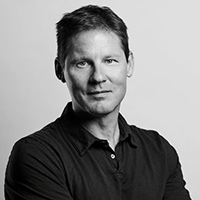 David Zinczenko
Founder and CEO
Dave Zinczenko is internationally recognized as the No. 1 leading voice in diet, health, fitness, nutrition, and weight loss. He is the New York Times bestselling author of 25 books in 15 languages, with more than 10 million books in print.
Dave created the Eat This, Not That! series and the Zero Belly Diet franchise, as well as The Abs Diet series and The 8-Hour Diet. He is the Nutrition and Wellness Contributor for NBC's Today Show, and he has appeared on Oprah, Good Morning America, 20/20, The Ellen DeGeneres Show, The Rachael Ray Show, and Dr. Oz.
Dave's brands have changed the way the world eats—and have helped millions of men and women lose weight, sometimes up to 70 pounds or more.
His franchise Zero Belly Diet has spawned three bestsellers, Zero Belly Cookbook, Zero Belly Smoothies, and Zero Belly Breakfasts that have helped thousands lose weight and look, feel and live better than ever. His following book, The Zero Sugar Diet, shows you how giving up added sugars will melt fat and guarantee your happiest and healthiest life.
Formerly the Editorial Director of Men's Health, Women's Health and Prevention, the General Manager of Rodale Books, and the Editorial Director of Men's Fitness, Zinczenko grew up in Bethlehem, PA, where he's in the Hall of Fame, and attended Moravian College, home of The Zinczenko Center for New Media.
Leah Groth
Editor-at-Large
Leah Groth has decades of experience covering all things health, wellness and fitness related.
Whether interviewing the top doctors in the country about the COVID-19 pandemic or wellness gurus, personal trainers and nutritionists to the stars about the latest celebrity health trends, her mission is simple: delivering you the facts, and helping you to achieve all of your personal goals. Her work has appeared in a number of internationally recognized print and online publications, including Shape, Glamour, Health, USA Today, Reader's Digest, Everyday Health, Eat This, Not That! and VeryWell.
Email: lgroth [at] galvanized [dot] com