Age-Defying Stars: 10 Bodies That Defy Time
These stars may be in their 50s and 60s, but they are in better shape than women half their age.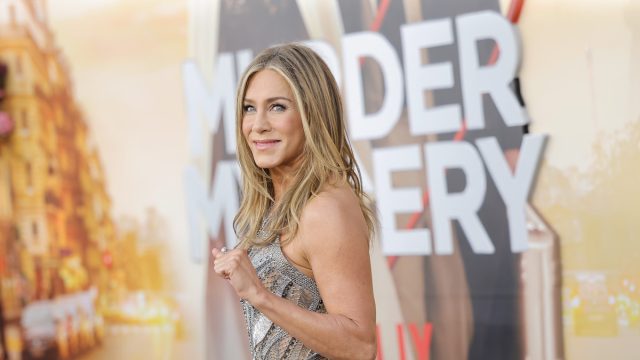 Age is just a number, at least when it comes to some of Hollywood's hottest stars. Celebrities like Jennifer Lopez, Sharon Stone, Jennifer Aniston, and Demi Moore gained fame in their teens and twenties and in the decades since, through their thirties, forties, fifties, and even sixties, have managed to stay looking forever young. Here are 10 celebrity bodies that defy time and the secrets behind them.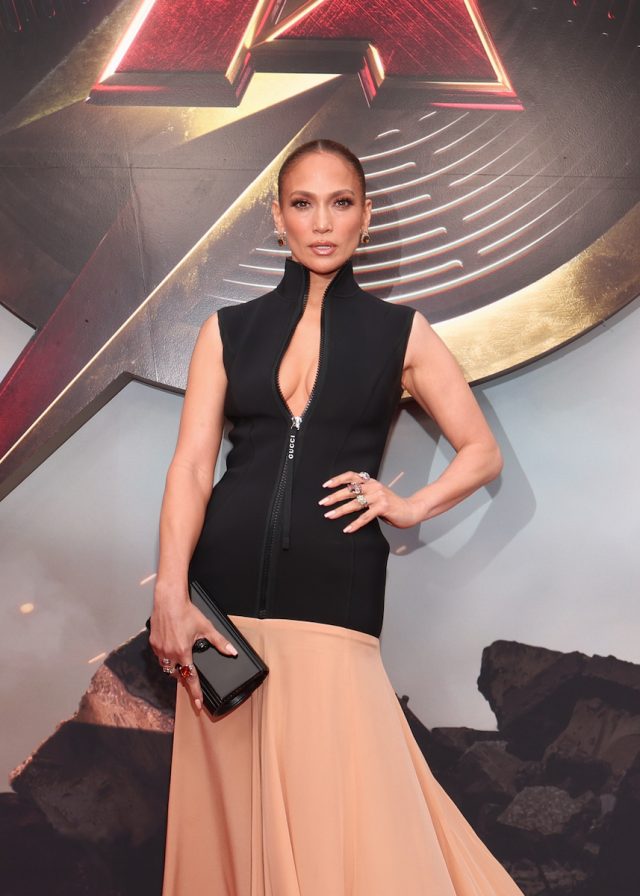 In May 2021 Jennifer Lopez declared: "I'm in the best shape of my life." The 53-year-old actress seems to get in better shape the older she gets. Her secret? Changing up her approach to exercise. "In my 20s and 30s I used to work out but not like I do now," she told InStyle's The Beauty Issue. "It's not that I work out more; I just work out harder and smarter. And it doesn't take me as long as it did in the past. I do it more for my health than I do for looks, which is funny. When you do things for the right reasons, you actually look better!"
In early June, Heather Graham, 53, hit the beach in a white-hot swimsuit, revealing her age-defying body. According to the star, the secret to her physique is a combination of fitness, mostly yoga and sometimes twice a day, and a healthy diet. She revealed to Refinery29 that she avoids complex carbohydrates—white flour and sugar.df44d9eab23ea271ddde7545ae2c09ec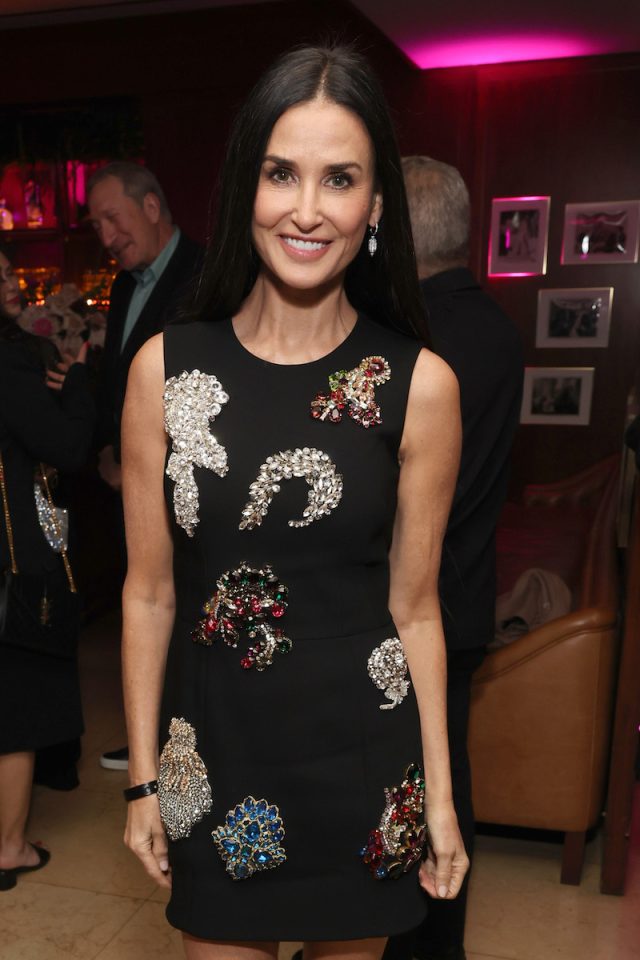 Demi Moore might be a grandmother, but she's still just as sexy at 60 as she was decades ago. The longtime yogi, recently upped her workout game with the help of at-home workout classes via The Mirror. She also hikes with her family, eats healthy, and doesn't drink alcohol or do drugs.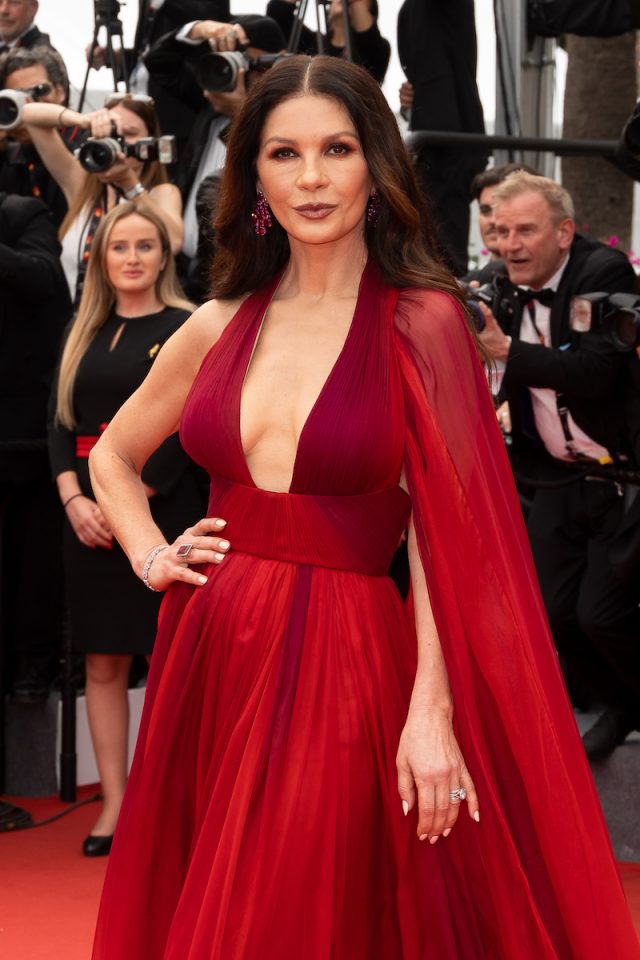 Catherine Zeta-Jones, 53, clearly knows a few things about longevity. The Welsh actress is one of the few Hollywood stars who trains herself. "I don't have a trainer. Crazy, right? But I don't need anyone to motivate me," she told InStyle. "I love exercise, even things like the elliptical machine and stretching. It's a legacy of dancing all those years." She does exercise "at least 45 minutes a day, seven days a week" – so every single day! Some of her favorite workouts include swimming, tennis, peloton, and tap dancing.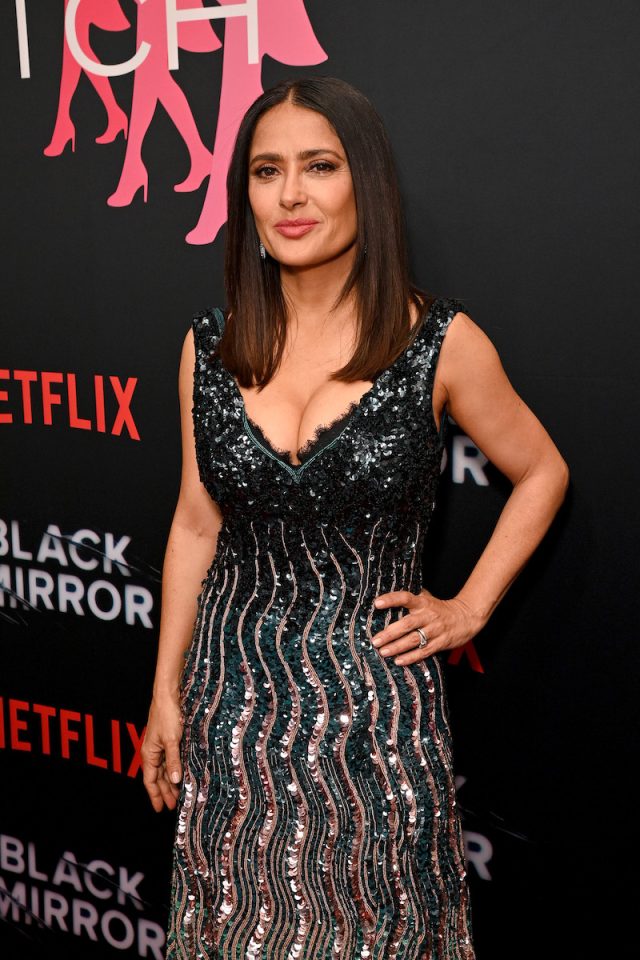 At 56, Salma Hayek is still sizzling up social media with her swimsuit snaps. In June 2023 she showed off her gorgeous curves in a bathing suit, making it hard to believe her claims that she hates to work out. "Some people have the discipline to exercise in the morning, and I didn't develop that," she told People. "I work with a woman in London who taught me how to hold my body in a way where the muscles are activated all day long. So even when you brush your teeth, you're working the muscles." Salma claims "restorative yoga" is responsible for her ageless body. "She taught me how to tone [my muscles] without clenching them. You relax them and focus on the parts that need to be used, but never with tension. If you're aware of your body, you'd be surprised by the effect it can have."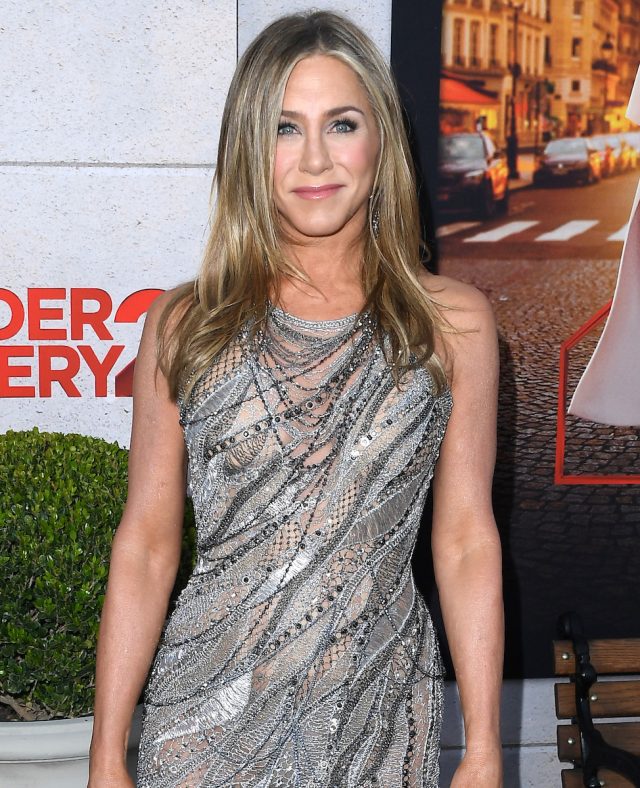 Jennifer Aniston is famous for her rigorous and regimented approach to exercise. However, in a new interview with Bustle she revealed that after a lifetime of super-aggressive "feel the burn" workouts, she has softened her routine. "I work out about three to four times a week, which is basically all your body really needs. I'll do Pvolve, and then to switch it up, sometimes I'll do Pilates, or sometimes I'll take a hike," she said. She also focuses on recovery. I love an infrared sauna or an Epsom salt bath. Those are two really good for drawing that lactic acid out, and I'll even use my hands or a little gua sha on my legs for the same purpose."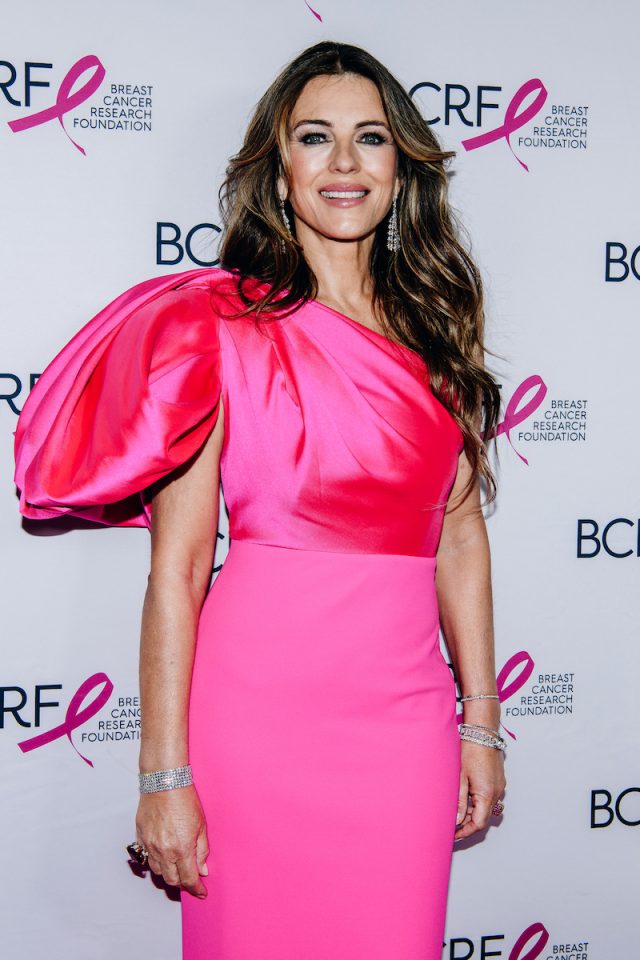 At 58, many women aren't thrilled to wear swimsuits – let alone model them. However, Elizabeth Hurley is still her own best bathing suit salesperson. "I don't exercise, but I am very active," she confessed to Harper's Bazaar. Her routine includes "going for walks, stretching, maybe a little yoga or a little Pilates," she told Us Weekly in October 2018. "But I don't like high impact, high energy sports. I don't actually think they do you much good. As long as you get your heart rate to the rate you need it to get, which is a fast walk. But you need to do a bit of it." She also counts steps. " I walk every day, so I try and hit my 10,000 steps a day and I do some stretching every day. And then sometimes I do a bit more, but that's enough for me really," she said.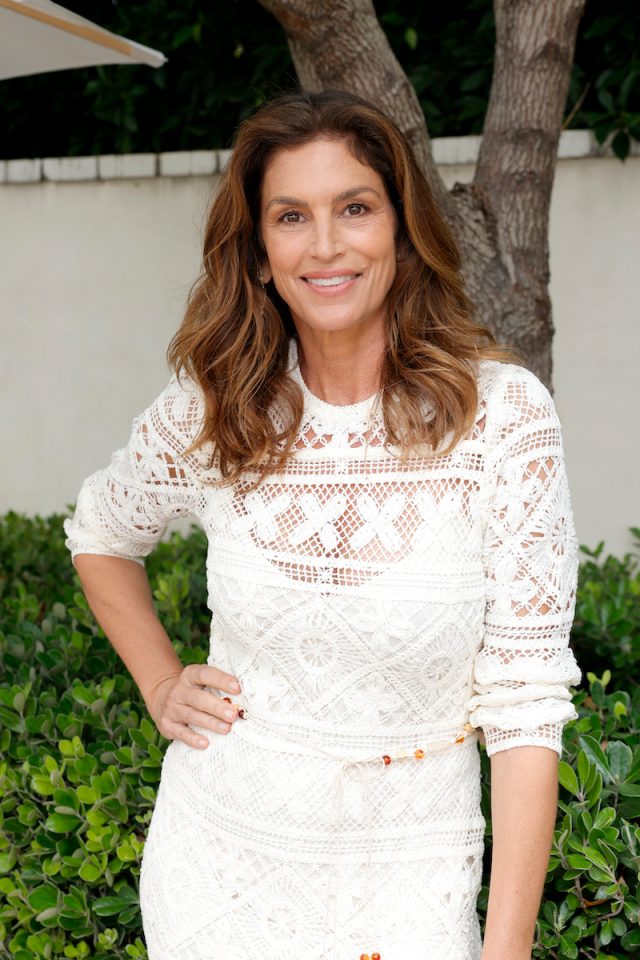 At 57 Cindy Crawford is still a supermodel. She attributes her fantastic figure to regular strength and weight training workouts, boxing, golfing, and surfing. She recently told Red magazine that she has eased up on exercise since her Cindy Crawford Workout video days.  "Now my goal is not to get hurt. So, I have added a lot more stretching and Pilates, and I don't feel as compelled to do those tough workouts any more," she said.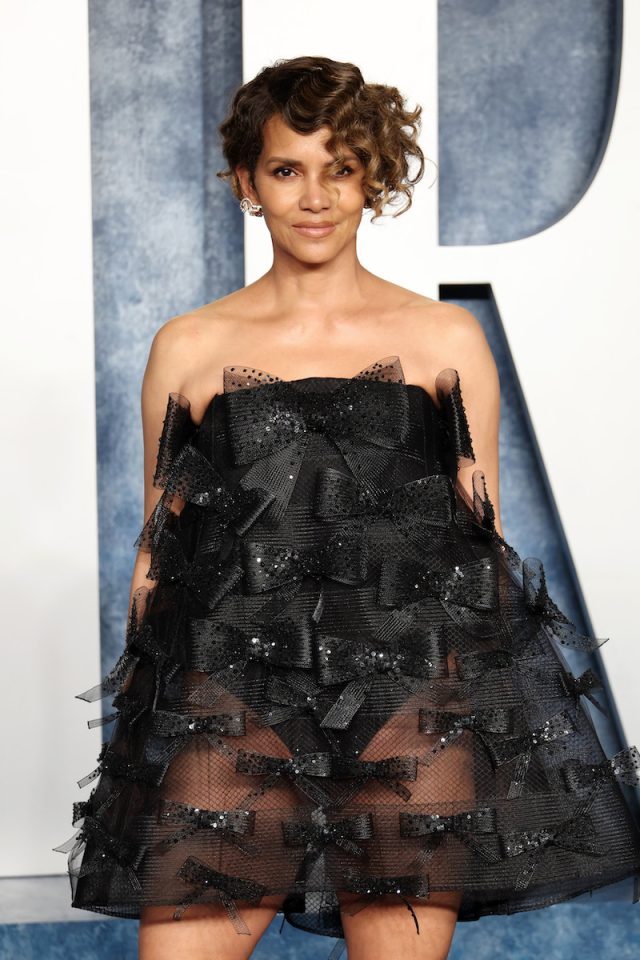 For Halle Berry, 56, fitness is simply a part of her lifestyle. "You just have to have the will and the desire. And you have to make up your mind that it's important," she has said about the secret to her success. While her approach to exercise has evolved, she maintains that it's "only changed in terms of how I've been adding to my fitness regimen. It used to just be working out with weights, and then I got into Pilates, and then I got into yoga, and now I'm into martial arts."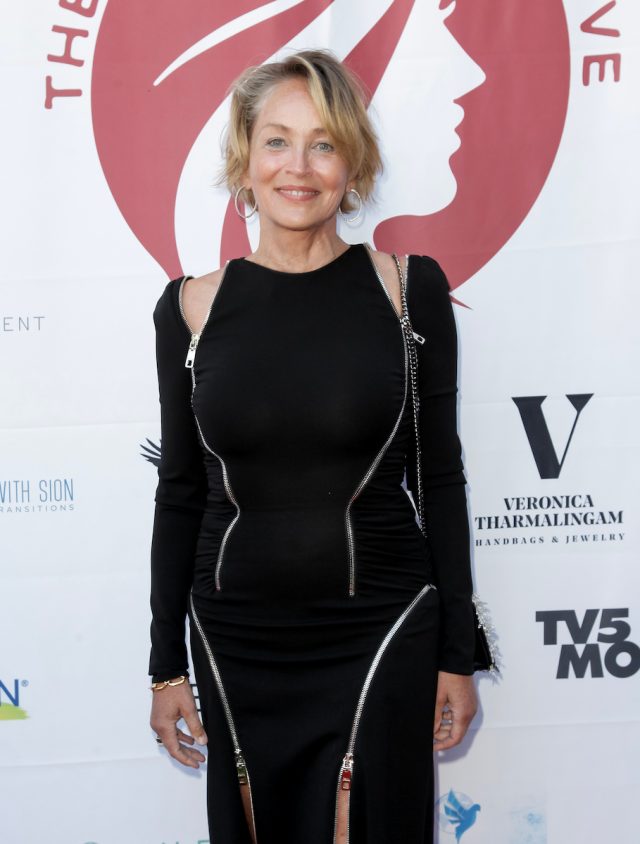 It's hard to believe that Sharon Stone is 65. "Every time I exercise, I do something different based on which areas need to get in motion," she told Shape. The Basic Instinct star works out four to five times a week, combining pilates, total-body stretches, strength training, yoga, and dance. She also avoids alcohol and caffeine and eats incredibly healthy, avoiding gluten.
Leah Groth has decades of experience covering all things health, wellness and fitness related.
Read more
---