20 Amazing Bodies of Marvel TV Show Stars
Here's how she stays in shape.
Get ready to be amazed by the incredible bodies of Marvel TV show stars! From Emilia Clarke's health-first approach to Teyonah Parris' empowering perspective on women and race, these actors work hard to stay in shape for their iconic roles. Tatiana Maslany challenges societal physique standards, while Jameela Jamil finds balance with tiny bites during workouts. Each star, like Kathryn Hahn and Hailee Steinfeld, has their own fitness routines, proving there's no one-size-fits-all approach. Join us as we uncover the fitness and wellness secrets of 20 Marvel stars, revealing how they transform both their bodies and minds to bring these beloved characters to life.
`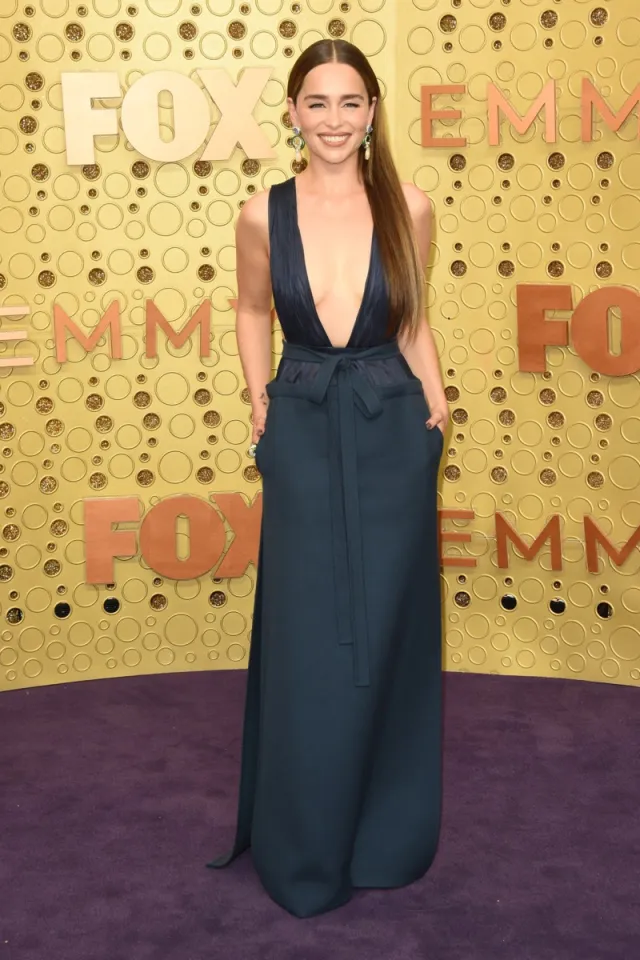 Emilia Clarke stars in Marvel's Secret Invasion. She works with trainer James Duigan to help her stay in shape. He shared some of Clarke's secrets with Healthista. "What we have always done is focused on health first, which we have understood is the fastest way to get into shape. Any transformation that happens in the body happens in the mind first. It works unbelievably well and we have a great reputation in the industry for getting people looking and feeling amazing, better and faster than anyone else in the world."
Teyonah Parris stars in the DisneyPlus series, WandaVision. She talked about how she approaches roles to Kinfolk.com. "Certainly, with every role, I ask what the character has to say. How does she add to the narrative of being a human, but more specifically a woman and a black woman? No matter what I do and what roles I choose, I'm going to be a black woman."
Tatiana Maslany plays the title character in She-Hulk: Attorney At Law. She opened up about why she wants the character to be viewed to Entertainment Tonight. "I think that there's a cultural obsession with the certain physique that goes along with these movies sometimes," she shared. "I certainly fell prey to that idea, and I definitely don't think it's a thing that we should be pursuing 'cause it's just these weird standards that none of us can actually keep up with unless we're going to the gym 1,000 times a week."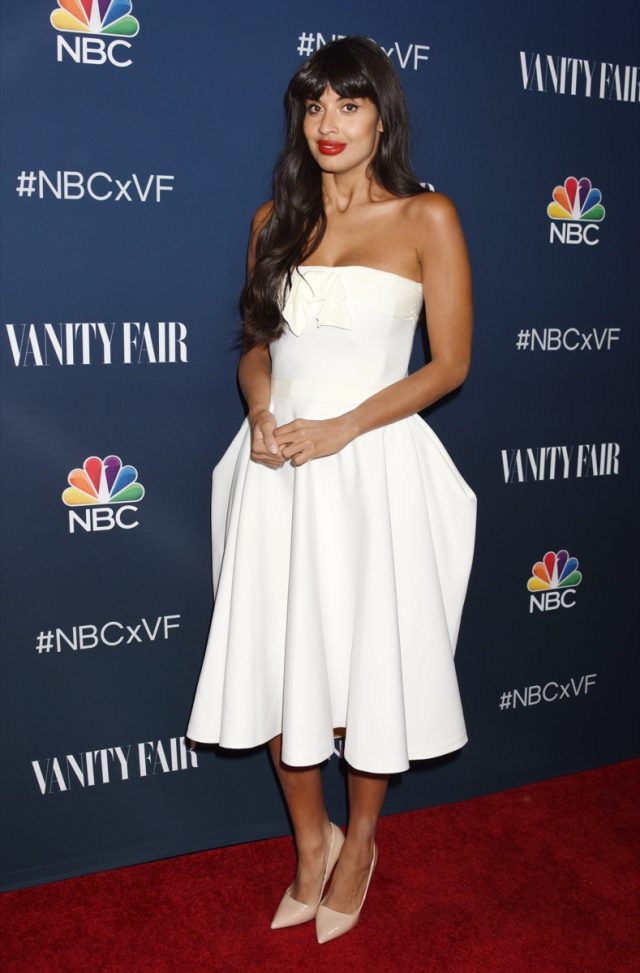 In order to stay in shape for her role in She-Hulk, Jameela Jamil works with trainer Al Jackson. He shared some of Jamil's wellness secrets with Shape Magazine. "We make sure to have tiny bites on hand to sweeten the deal during tough workouts, without feeling uncomfortable," he says. "Many [people] don't feel great eating while training, but it works for her."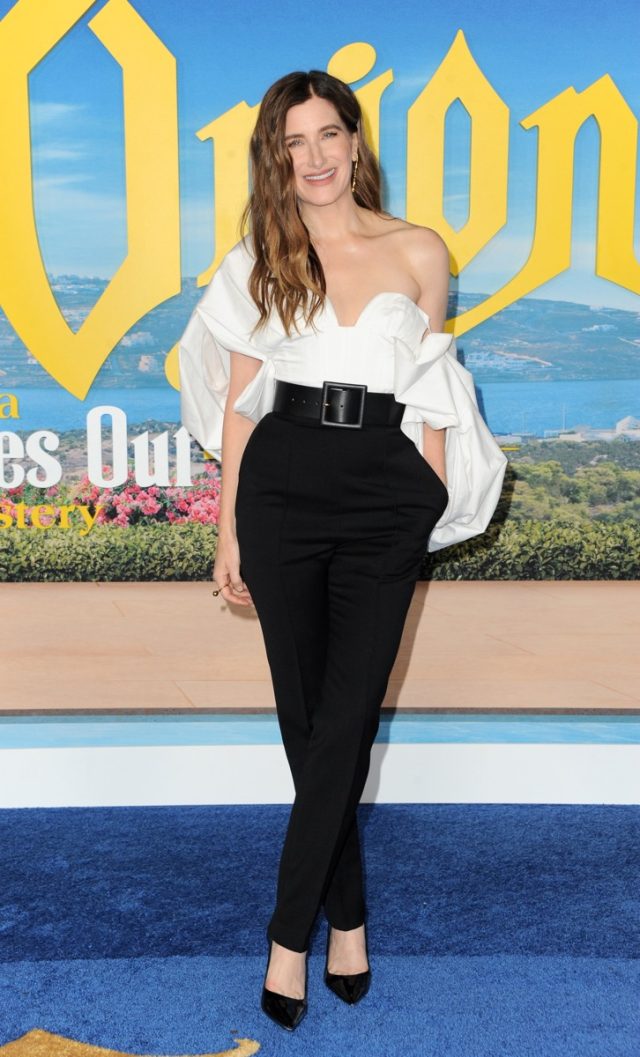 WandaVision star, Kathryn Hahn, shared her favorite workout with TODAY. "I do like to break a sweat for my mental health. It's good to move. I take a class called Pop Physique. It's only an hour. It hits every part but not all at the same time. I like it. It's like a meditation."
Hawkeye star Hailee Steinfeld shared some of her diet secrets with Women's Health. "My relationship to food is rather simple," she says. "I eat when I'm hungry. I eat so that I can train, I don't train so that I can eat. And I feel I can perform to the best of my ability if I have that mindset."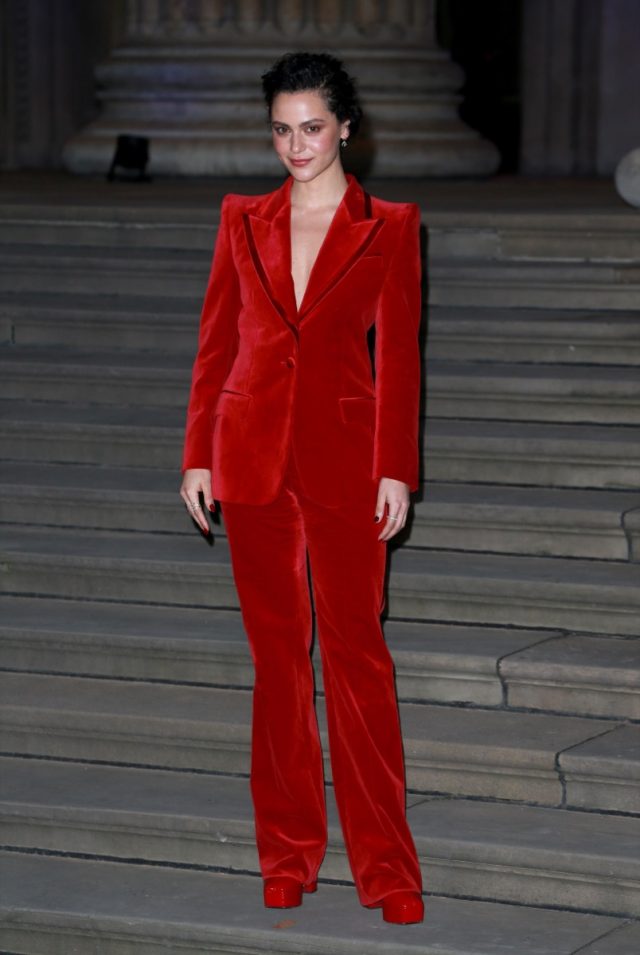 Moon Knight star, May Calamawy broke down her daily routine to Harper's Bazaar. "I drink my matcha tea at 9:00 on days when I don't work out, and at noon on days that I do. I love black tea and coffee but unfortunately they both give me bad headaches. On days when I'm working out, I usually start my routine around this time. I work out with weights three times a week and try to supplement that with restorative yoga to get me 'in' my body. I was always intimidated by weights but I love them so much now; it's all about finding the right trainer who gets what you want."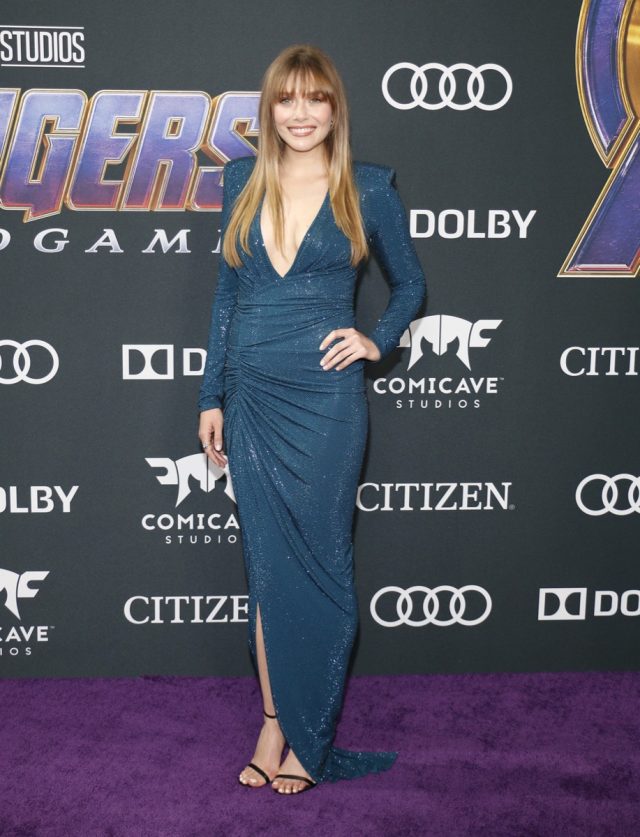 Elizabeth Olsen makes sure to stay in shape to play the role of Scarlet Witch in different Marvel projects, specifically WandaVision. In 2015, she shared her fitness secrets with Allure. "I always work out. Five or six times a week. Ballet, boot camp, yoga. It actually did help, because it was a lot of dancing and moving around."
In addition to playing Peggy Carter in projects like Agent Carter, Hayley Atwell stars in the Mission Impossible franchise. In this video she posted on Instagram, she revealed that she loves to do Pilates to stay in shape to play these roles. Atwell captioned the post, "A glimpse of some of the training I do to prepare for stunts for @missionimpossible. Strength, mobility and injury prevention… @sameastwoodtraining and I have been working together for the movie and I continue to learn so much from her."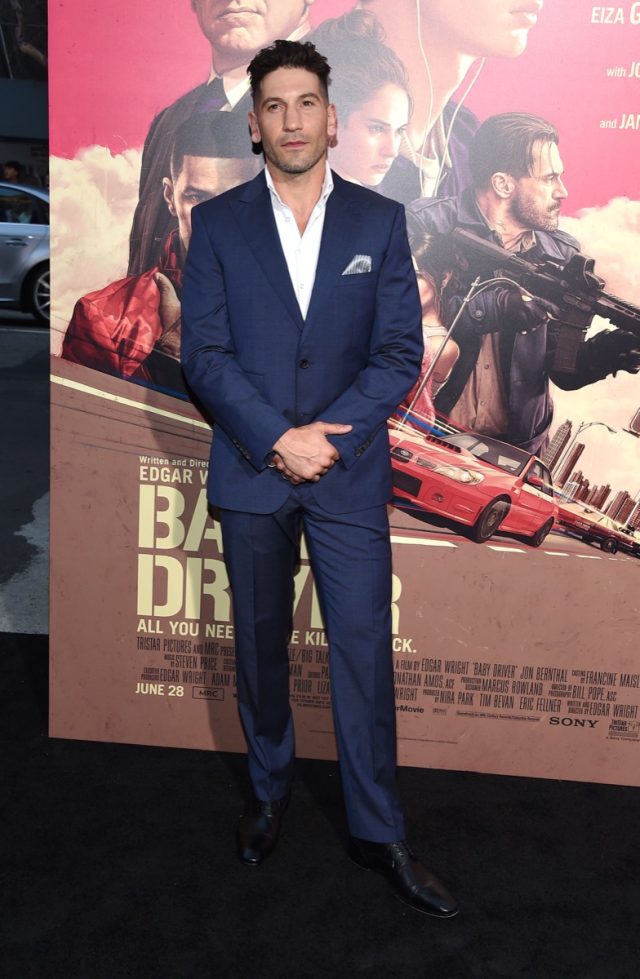 Jon Bernthal plays the title role in the series, The Punisher. He shared his secrets for getting in shape with Men's Journal. "Usually we'll start with a little strength work, whether it is taking on squats or the bench press, doing five sets of three at the maximum weight. There's a lot of supersetting, and bodybuilding weight practices. Then we work on a lot of MetCon [metabolic conditioning], doing as many rounds as we can, trying to get each movement just right. It will usually be about five or six full-body moves, like pull-ups or cleans. We'll do that for somewhere around 20 minutes or so. Then in the afternoon we'll do boxing or jiu jitsu workouts between scenes. I always want to box, but they really try to keep me working my whole body as much as possible. On top of that, learning the fights for the show or weapons training is almost a whole other workout on top of that. So it probably works out to three separate big, different workouts a day."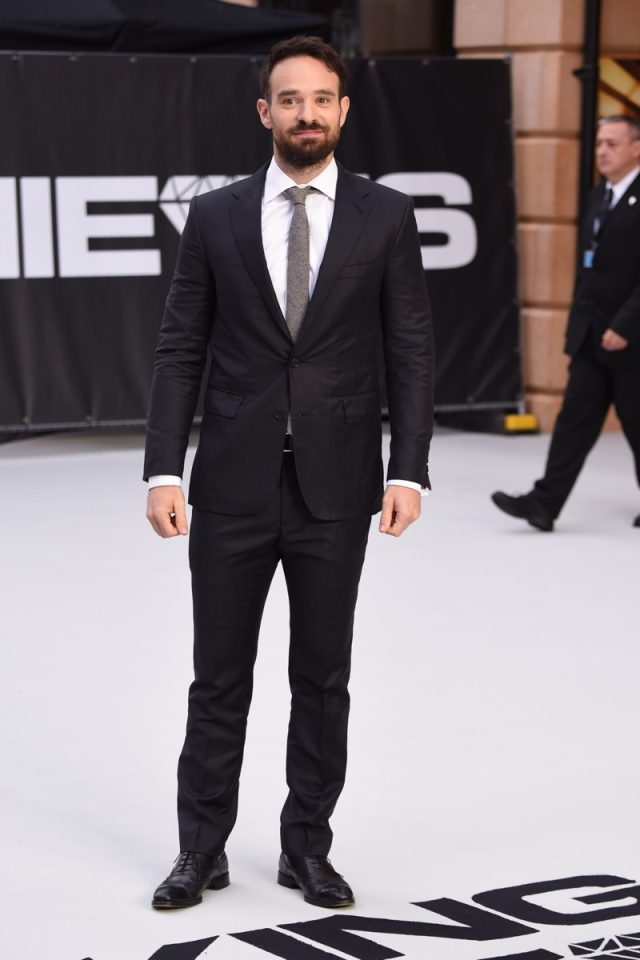 Charlie Cox shared how he got in shape to play the title character in Daredevil with Business Insider. "One of the difficulties for me is that I'm naturally very skinny, so the problem that I have is trying to keep weight on, put weight on. I have to eat six, seven times a day, and I have to have a lot of carbohydrates to try and fatten me up so I have something to turn into muscle."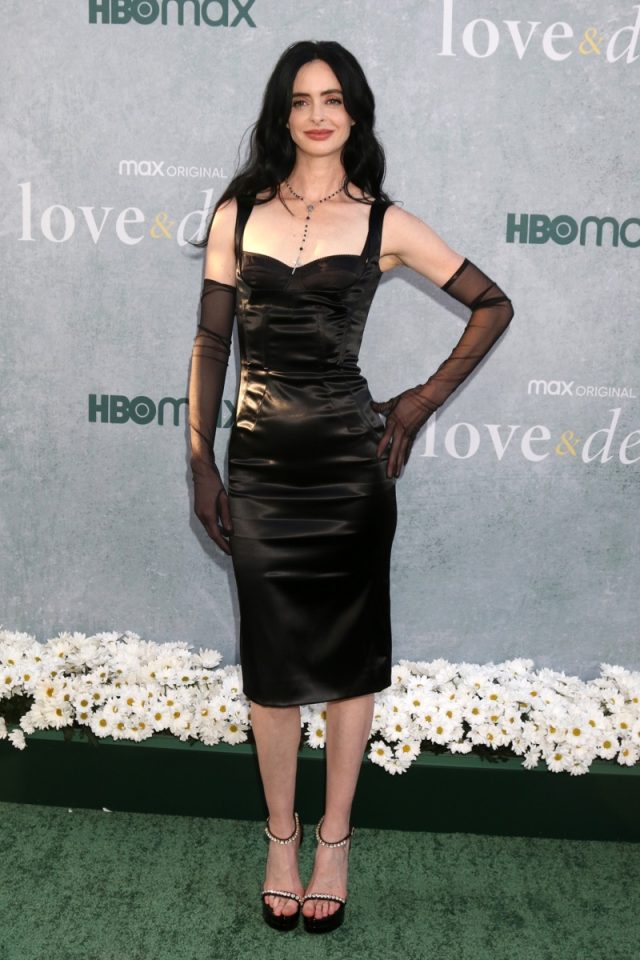 Krysten Ritter played the title character on Netflix's Jessica Jones. She shared her diet secrets in an interview with Train For HER. "I'm big on juicing – all greens. Luckily, I don't have a sweet tooth, so I'm more into kale, cucumber, spinach, parsley and celery. I've also cut out gluten, dairy and fish for the most part, and I've felt so much healthier and better since. Jessica Jones was an eight-month shoot so I needed the energy and my health to be on point. Also, with this. I increased my clean proteins with the working out."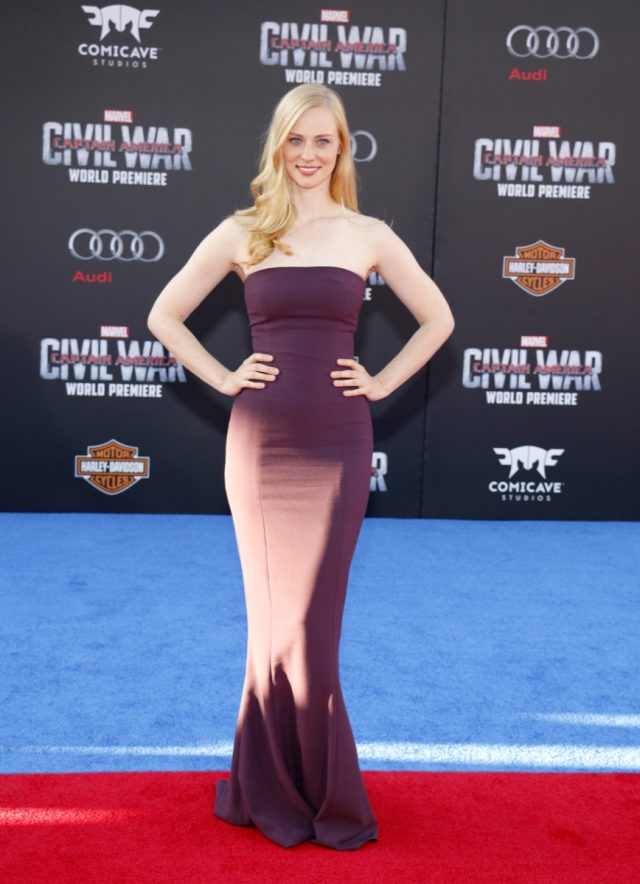 Deborah Ann Woll talked about playing Karen Page in Daredevil to Harper's Bazaar. She says that she has ideas about how to make the TV character differ from the comics. "I'm not a huge fan of her trajectory in the comic books. I think there's an old-fashioned idea that the way to make a female character interesting is to sexually compromise her, and I don't know that we have to go down that path any longer. What I don't mind is allowing Karen to make a lot of big mistakes. One of the conversations that I had with our new showrunner on Daredevil, Erik Oleson, was that if we ever do delve into Karen's past, please don't make it that she shot someone while saving a busload of children. You know? I wanted to encourage him to make this difficult, make it something hard for her to get over, and so we can hopefully pull off something pretty interesting. I like the idea of compromising the character in some way, but I just don't know that it has to be sexual, or that it has to be in a way that causes her to lose her strength."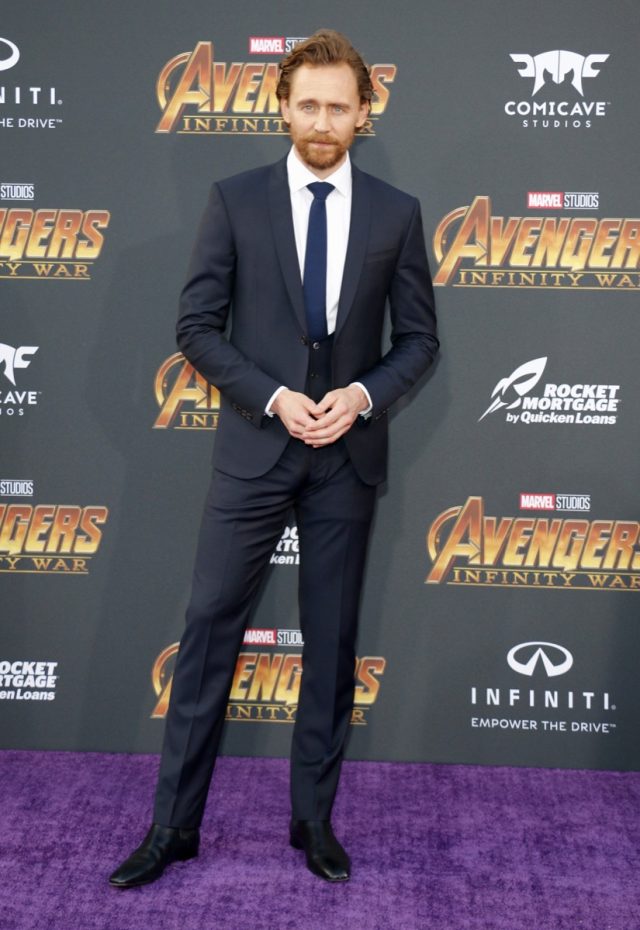 In an interview with the Los Angeles Times, Tom Hiddleston talked about playing Loki in the Marvel Cinematic Universe, and what he wants people to take from it. "In my research into the character and the ancient stories, Loki's identity has always been fluid in his gender and sexuality," Hiddleston said. "It was a privilege to touch on it this time. I'm aware it's a small step and there's further to go, but I hope that people felt represented by it."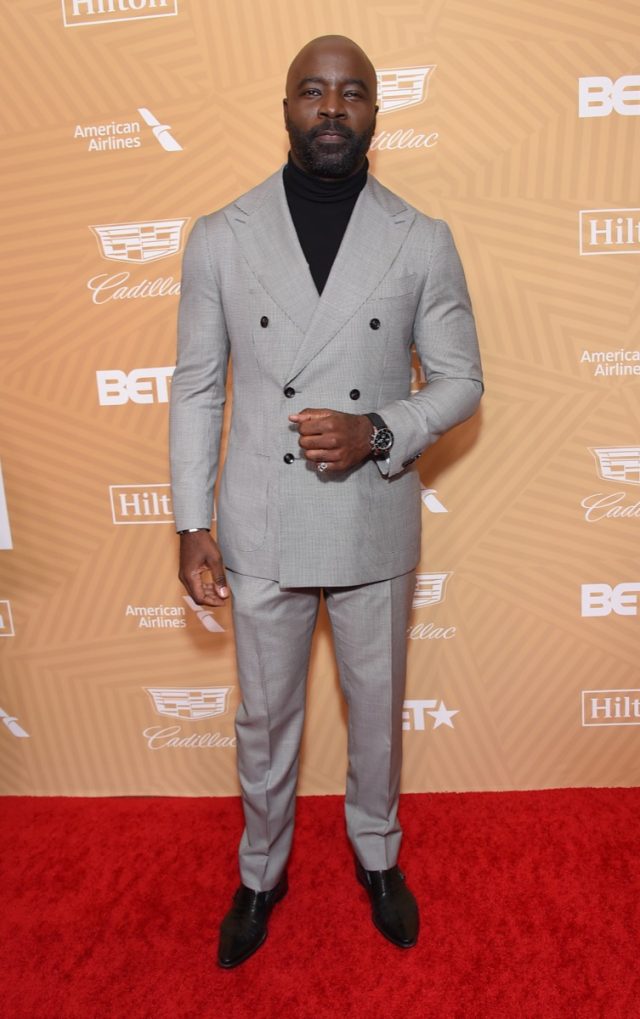 Mike Colter talked about the process that earned him the role of Luke Cage to Muscle and Fitness. "As I got into the business, I realized that there is a niche for someone like me who is pretty, you know, capable, but can also play the bigger guys, and play an action role, because I wanted to diversify my resume. And, as luck would have it, when I started looking, to think about doing action films, I put on some weight, I started working out a little more, because I wanted to just change it up a bit. And, that's kinda how I look at it. I try to stay within striking distance of being able to drop a little bit of weight, or put on a little weight, depending on what I'm gonna do."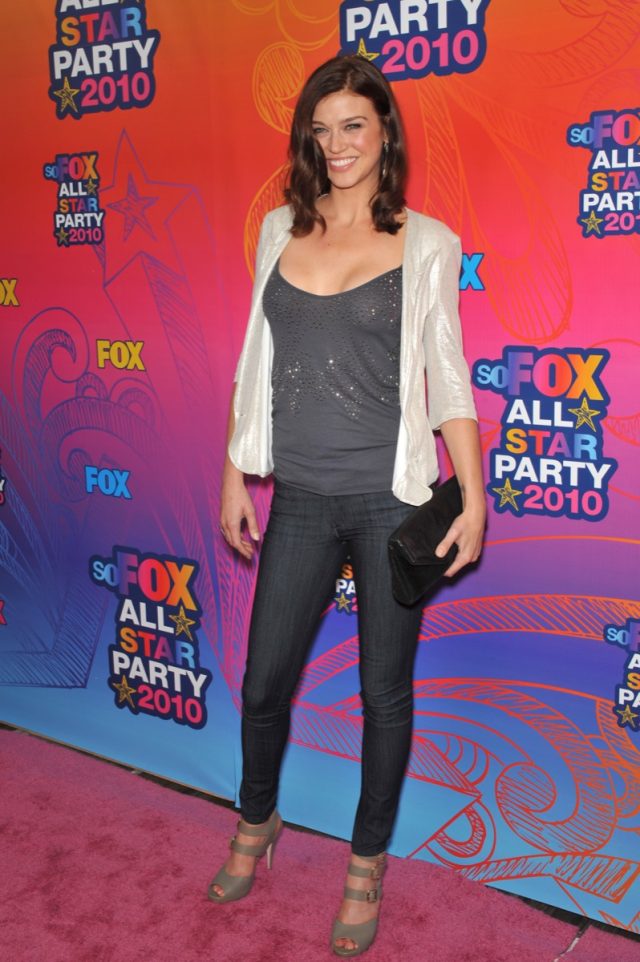 Adrianne Palicki has had several notable roles over the years. One of them is her role as Bobbi Morse/Mockingbird on Agents of S.H.I.E.L.D. In 2013, Palicki shared some of her wellness secrets with Cosmopolitan. "Diet wise, I have celiac disease so I have a severe gluton allergy so my diet is already restricted, so I suppose that helped."
df44d9eab23ea271ddde7545ae2c09ec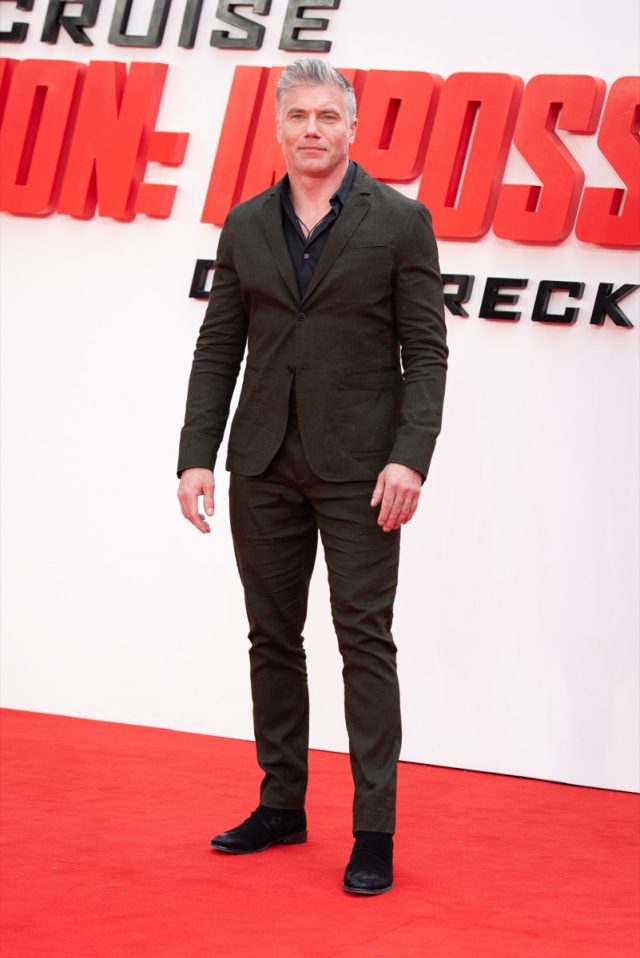 Anson Mount has played Black Bolt on the series Inhumans. He also starred on Star Trek: Strange New Worlds. Mount talked about working on the series to Esquire. "I'm really happy. I love our creative team and Paramount has treated us exceptionally well. As you know, we've taken some big swings on this show already. I've just been gobsmacked at how many times the network has gotten it. Even just something like the comedy. Comedy is a risk!"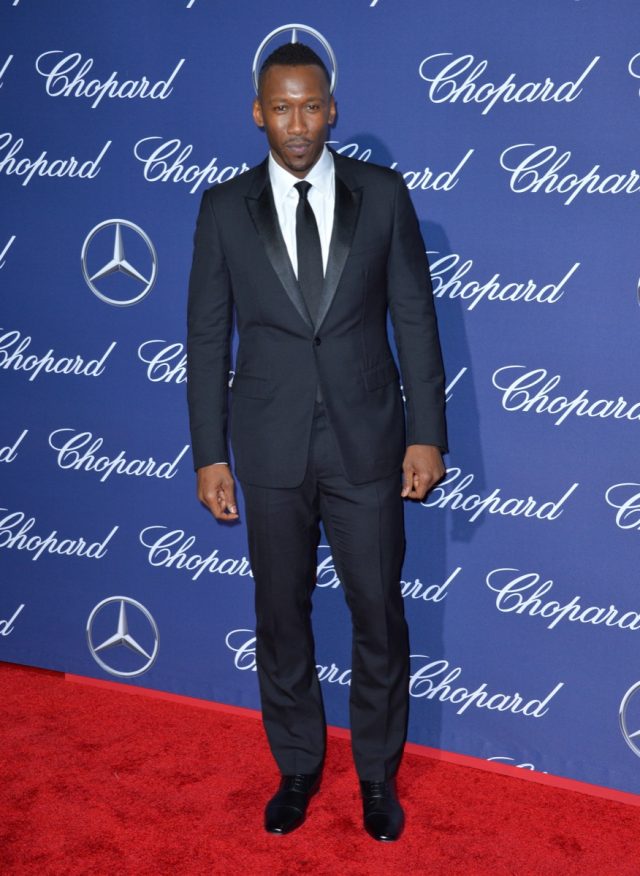 Mahershala Ali plays Cornell "Cottonmouth" Stokes in the series Luke Cage. He talked about his approach to diet in a 2016 interview with WebMD. "I don't eat a lot of red meat, but I do eat a lot of fish and chicken once or twice a week. I don't do too much dairy. Sometimes, I'll go vegetarian for a month."
Rosario Dawson, who plays Claire Temple in different Marvel TV shows, shared her wellness routine with Us Weekly. "I walk everywhere. I drink a lot of water. I try to get as much sleep as possible. Everything else about my schedule and routine is inconsistent, so if those types of things I can do, they're really important… I can always take the stairs rather than use the elevator or the escalator."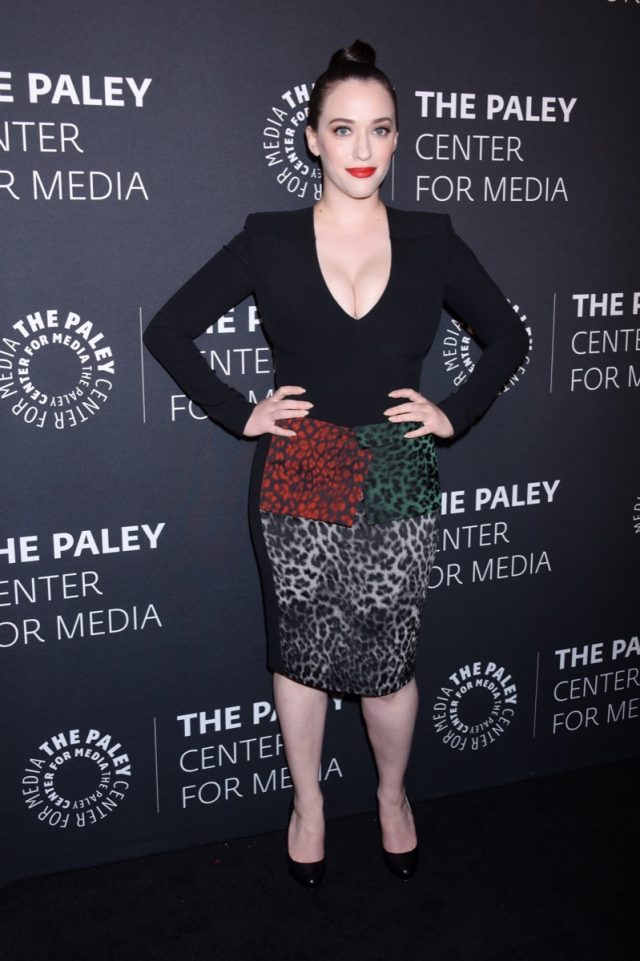 Kat Dennings plays Darcy Lewis in different Marvel projects, like WandaVision. In 2015, she opened up about changes she made to her diet on Instagram.  "To explain, I realize as I've grown older (28 cough cough) that I still eat like a teenager. Candy when I'm bored at work, stress eating, snacking at night, etc, and that's completely allowed and a natural part of being a human BUT I want to start making more of an effort to put health on the front burner as I coast into the eventual dark abyss/exciting new world of my 30s."
Anna Bechtel is a freelance writer currently based in Hamden, CT.
Read more
---