20 Amazing Bodies of 2023 US Open Stars
These are their fitness tips.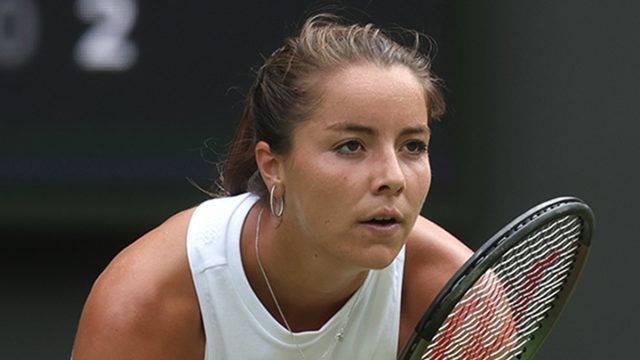 Get ready to be inspired by the incredible fitness, dedication, and lifestyles of the 20 amazing stars of the 2023 US Open. From Iga Swiatek's meticulous routines to Aryna Sabalenka's versatile workouts, these athletes are pushing their limits on and off the court. Jessica Pegula shares her personal journey of resilience, while Caroline Garcia emphasizes the importance of eating right on the road. Elena Rybakina focuses on recovery for peak performance, while Maria Sakkari tackles intense workouts, including running. Read on for these and more unique insights into their lives, diets, and motivations as they strive for tennis greatness.
Iga Swiatek shared how she preps for a match on an episode of CrossCourt. "It's just routines. I try to do everything exactly the same as I did before the previous match and when I play a night session, it's for me the hardest day because for the whole day I feel like I have to avoid things, that I'm gonna get tired."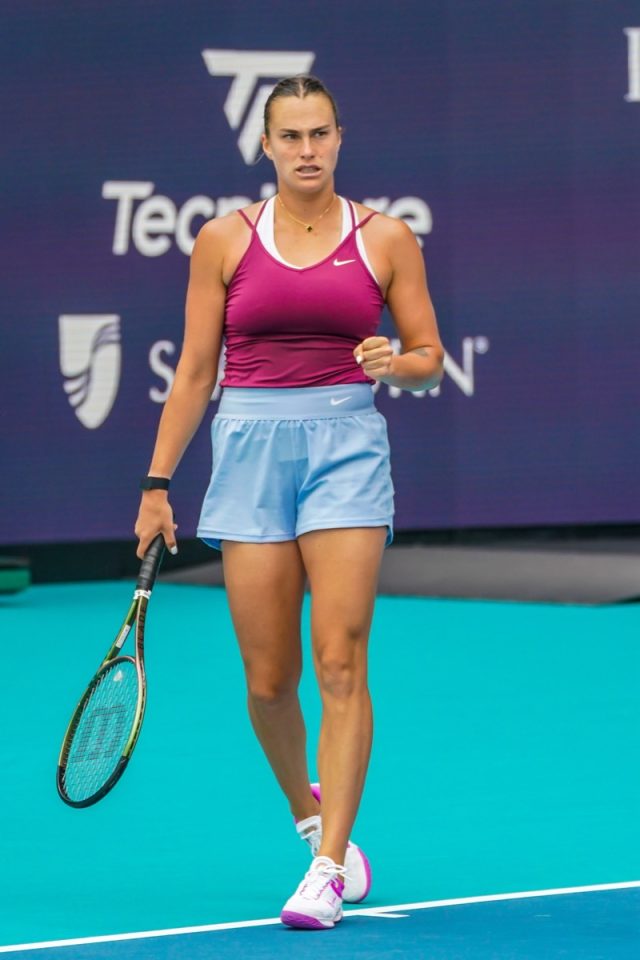 Aryna Sabalenka likes to share some of her go-to workouts on her Instagram. She makes sure to do a variety of workouts. In this video, Sabalenka is seen doing twists with both a hand and circle weight, mountain climbers, and balances on one leg. Meanwhile, in this video, she is seen running while holding a ball over her head.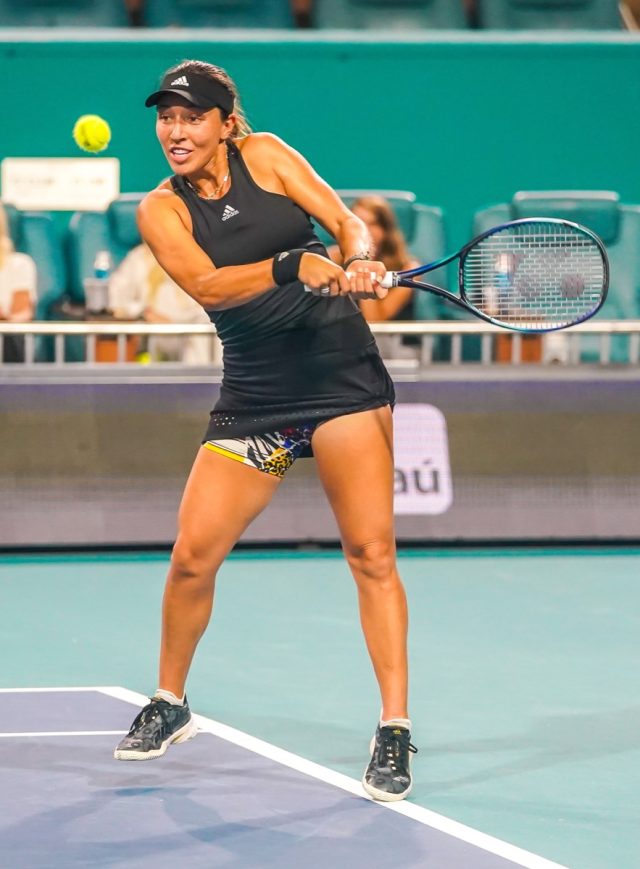 In an interview with The Buffalo News, Jessica Pegula talked about why she chose to share her mother's health situation. "It definitely gives you perspective in that aspect. People are so different. I feel like I've been able to play well under a lot of personal stress. Some people have a lot going on in their personal life and it really affects them on court. To me, tennis has always been more of a stress relief, in a way. It's stressful, but I think just focusing on pouring yourself into something else kind of takes your mind off of the other stuff that's happening."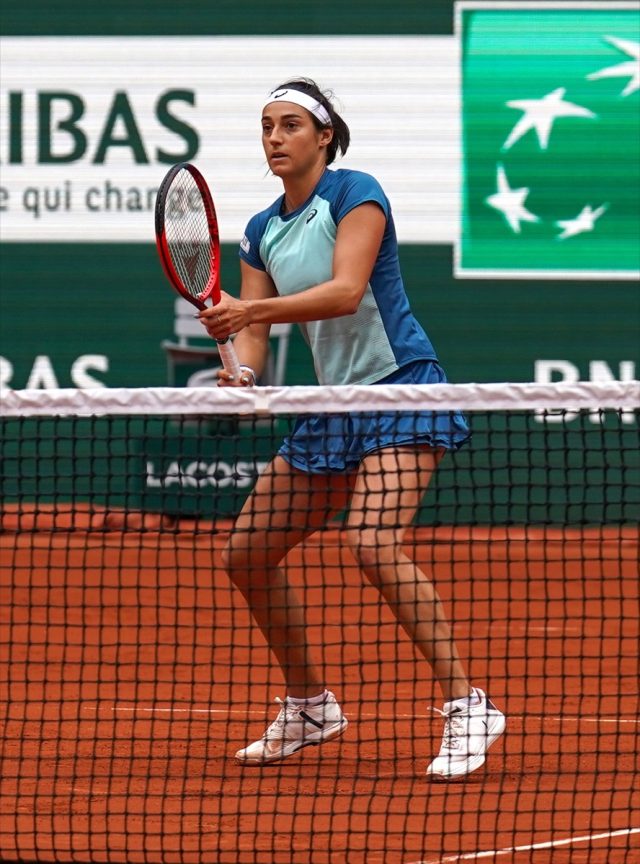 Caroline Garcia makes sure to eat healthy, especially when she travels. She shared her secrets with Sports Illustrated. "I don't bring anything special with me," Garcia says. "I just eat very simply. I check everything and try to eat a lot of rice and chicken. I just want to be safe and very careful."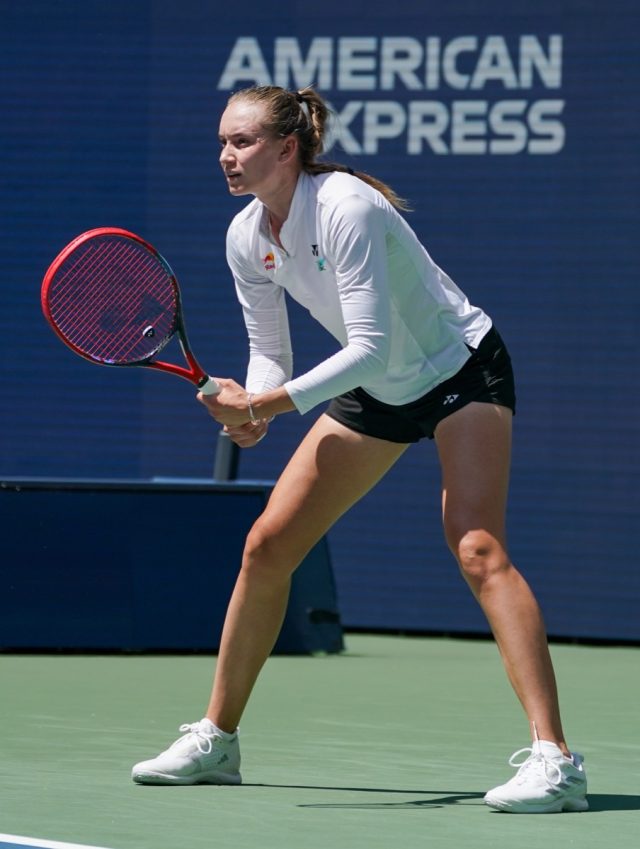 Ahead of the US Open, Elena Rybakina shared how she prepared with Redbull.com. "Now, as the tournament is starting, we are physically not working too hard. We are trying to maintain the level. During the last two tournaments here in the US I was physically not in the best condition. At this stage, it's all about the right recovery. I need to feel 100 percent fit and get to this level."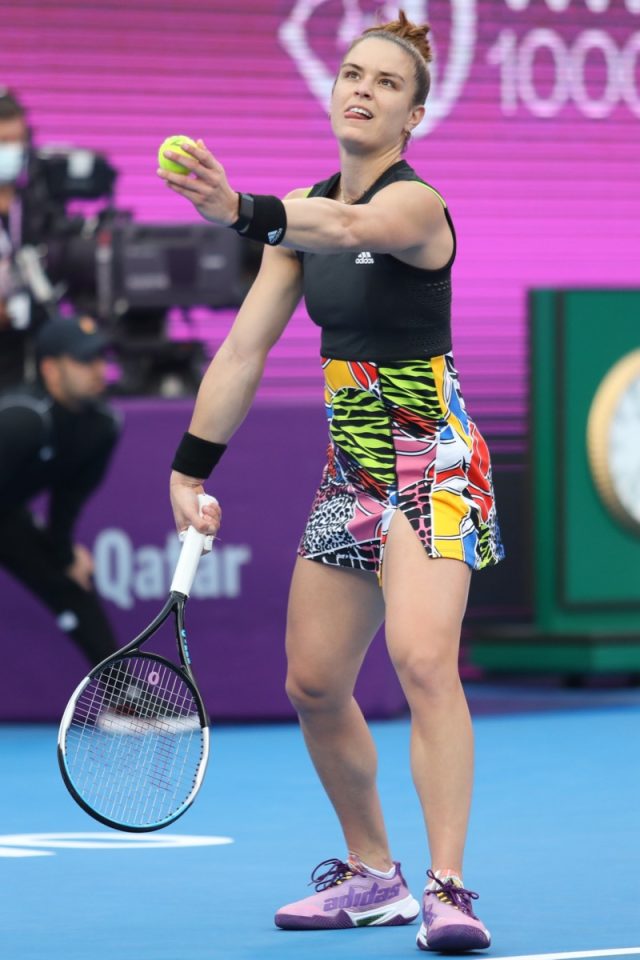 Maria Sakkari shared some of her go-to exercises with Baseline. "When I'm in Greece, I end up running a lot, which I don't like, to be honest," she says. "It's so tough, and I had to do so much of it in the off-season, and again during the lockdown last spring. At first, I did some flexibility and mobility workouts, and then we started exercising more intensely in the parks and places like that. It was a lot of running after that."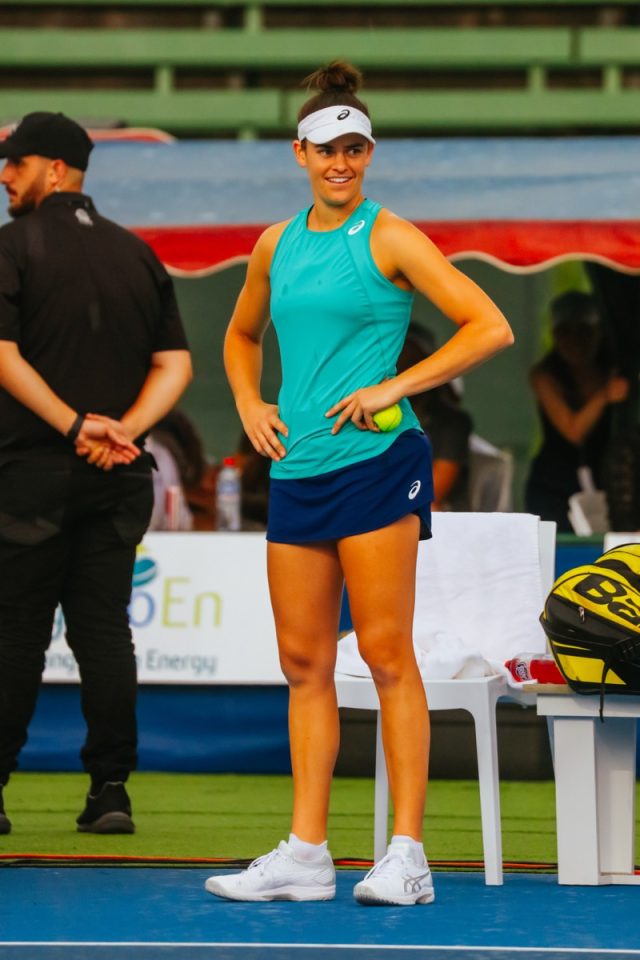 After dealing with an injury that took her out of the game, Jennifer Brady shared how her mindset has changed with Eurosport.com. "Looking back, I definitely think that overtraining plays a big part in many of the injuries we see on tour. Tennis is so physical. The amount that we train is probably not necessary. I think the older you get, the less you do, and then you realise, well, I guess I really didn't need to practise twice a day and do two gym sessions. You may not feel it when you're 16, 17, 18 up until your early 20s. But once your mid-20s hits, you just start to feel it. You wake up and you're like, 'Wow, what's that pain? I've never had that before'. So it takes a toll on your body, and I think training smart is way better than just training and putting in so many hours. I'd rather put super high intensity with a shorter amount of time, and that's how I'm going to be training now moving forward. No more three-hour practice sessions for me; a two-hour practice is the most I'll go on court and that'll be it for me. Maybe every now and then doing two sessions, but it's more about trying to maximise and create some more longevity instead of just burning out and trying to do too much."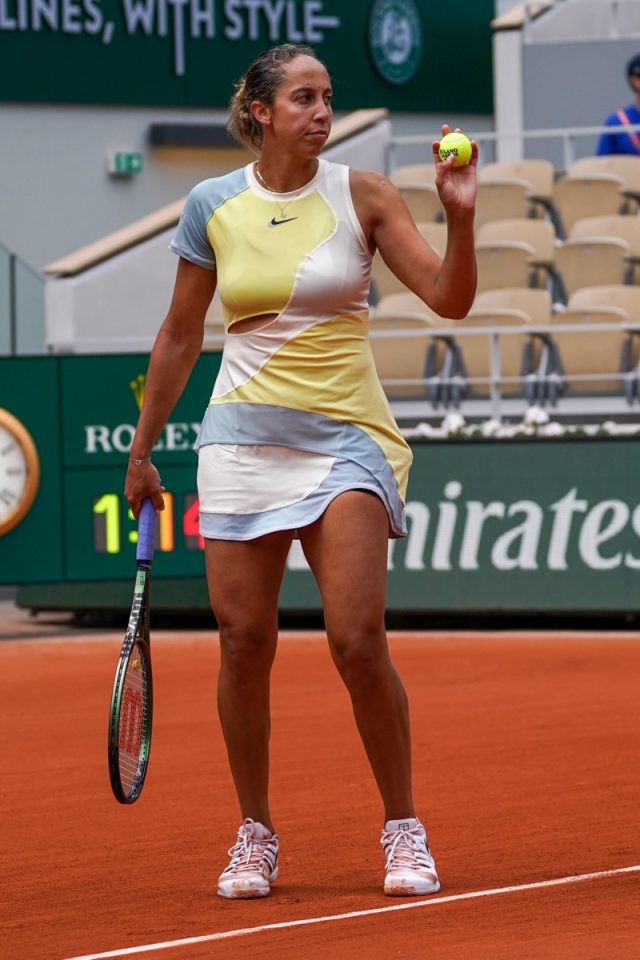 Madison Keys talked about how she preps for tennis tournaments to Thorne.com. "I think the most important areas to me are energy, recovery, and sleep. If I'm training or in a tournament with matches on back-to-back days, then I focus on those things that make sure I'm physically at my best. I do really long training sessions outside when it's hot in Florida, where I'm based, so I have to be on top of putting the right things into my body to stay hydrated and energized. Depending on where I'm playing a tournament, it could be just as hot as Florida and a match could go a few hours. If my body is feeling good physically, then it allows me to play more freely and focus on my tennis."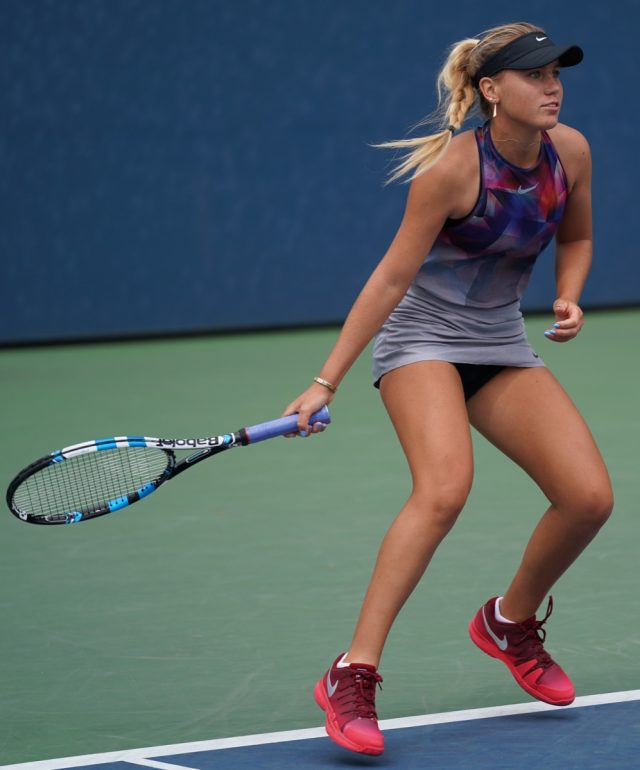 Sofia Kenin talked about her training process with Athleisure Magazine. "I typically practice tennis twice a day for 1 and a half hour practice sessions and after that, of course lunch and recovery with some of my KT Tape. Then, I'm back with my trainer for another couple of hours and recovery is very important in my daily life. I have to maintain a good recovery so that I can do my best during the training week and upcoming tournaments."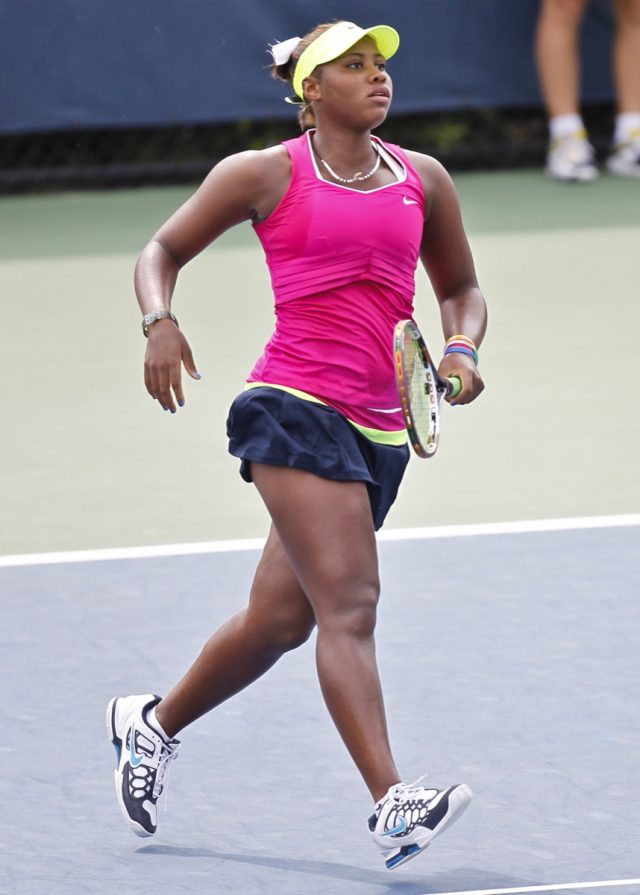 After having her first child, Taylor Townsend shared her process for returning in an interview. "I set a goal for myself to return back after having my son better than I left," she said. "And in multiple facets and areas, not just how I'm playing. I definitely feel like a different player, a lot more clear, a lot more confident with what I'm doing."
Elizabeth Mandlik talked about her motivations and her approach to the game in an interview with Digital Journal. "What motivates me every day as a tennis player is the constant adrenaline in the sport and the reward you get from working hard. I've been a very competitive person since a very young age and it's only gotten stronger as times passed."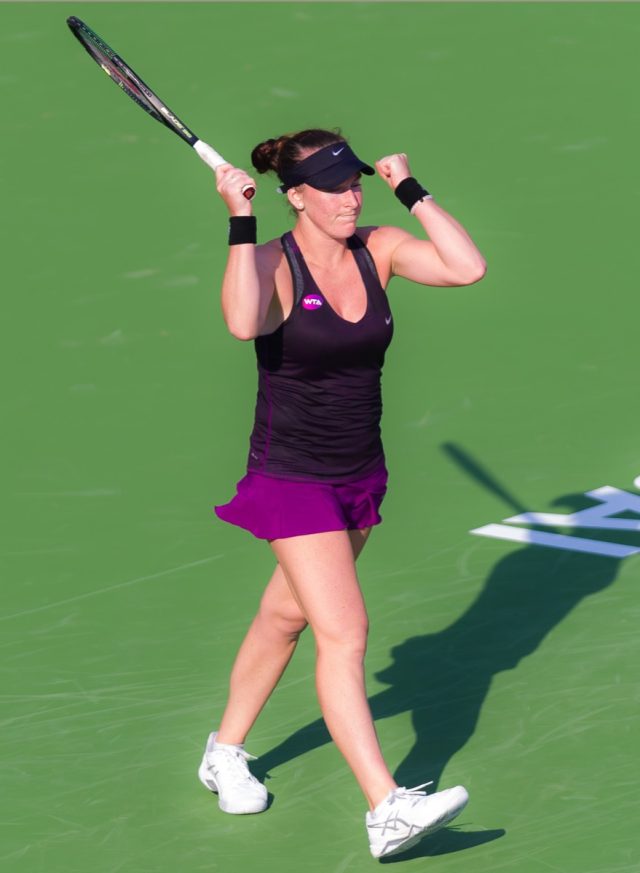 Madison Brengle shared her wellness advice in an interview with Stuff.co.nz. "To take good care of your body, even when you're young and healthy. That pays a lot of dividends when you get older. Obviously, your body is going to be more forgiving when you're younger, but if you take good care of it then, I think it will last longer."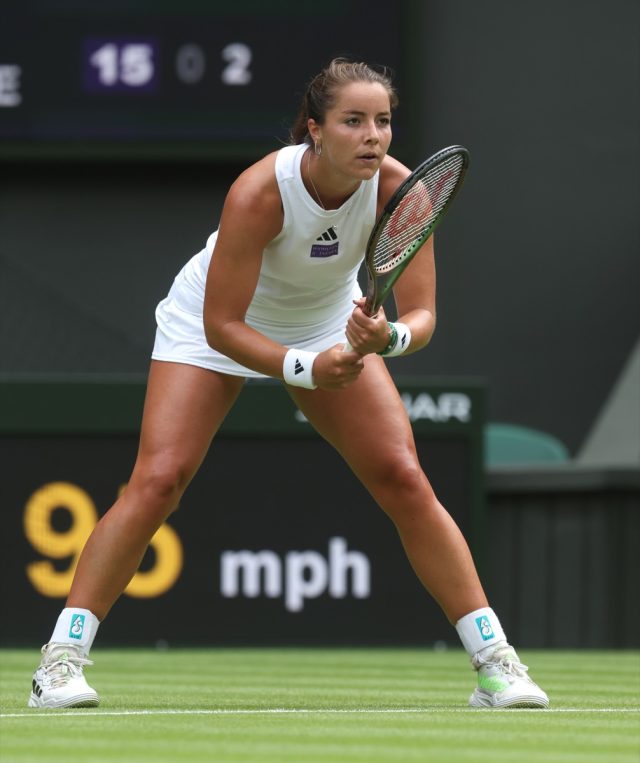 Jodie Burrage opened up about her training process in an interview with Mindful Chef. She says that she makes sure to eat healthy. "I think I played 7 matches in 7 days across the country last week and that can be exhausting. Eating right is so important to ensure your body is prepared for what's ahead of it, you don't know how long a match will be or how long you will be in a tournament but you have to plan for the long haul when it comes to how you eat."df44d9eab23ea271ddde7545ae2c09ec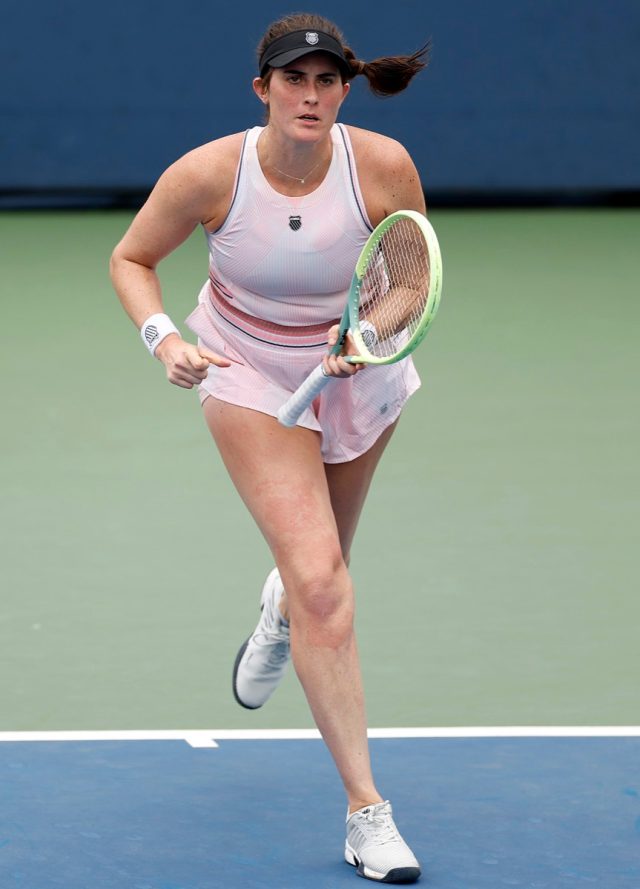 Rebecca Marino shared some of her secrets for eating healthy with Nuzest. She says that she makes sure to pay attention when she goes grocery shopping. "The first thing is to make sure I'm nor hungry when I'm grocery shopping," Marino revealed. "That can be dangerous! Secondly, I try my best not to purchase any temptations while at the store. If I don't bring bad food into the house, it makes it a lot more difficult to get my hands on! I also try to have healthy snacks on hand, like fruit and nuts, just in case I get hungry when I'm out and about. That being said, I do believe having the occasional treat is perfectly fine so long as it is in moderation."
Tennis isn't the only sport Claire Liu likes to do. She also loves to go skiing. Earlier this year, Liu went to the Snow Summit Mountain Resort to hit the slopes. She shared these highlights from the trip on Instagram, including a video of herself skiing. Liu captioned the post, "Hit that recharge."
Last year, Emma Navarro notably made the decision to pursue a professional career in tennis. She opened up about this in an interview last year to The Post & Courier. "I'm looking forward to playing with a little bit more on the line," she said. "I've changed up how I go about practice and working out, and am taking it all a little bit more seriously, taking care of my body more than I have in the past. So I feel like I'm prepared to take this on."
Sloane Stephens shared some of her favorite healthy foods in an interview with Well + Good. She says that she loves salmon for lunch. "I cook my salmon with lots of lemon juice and add plenty of avocado [to the salad]," she says. "I probably eat that for lunch three to four times a week. Living in Florida, I'm lucky to be able to get fresh fish really easily."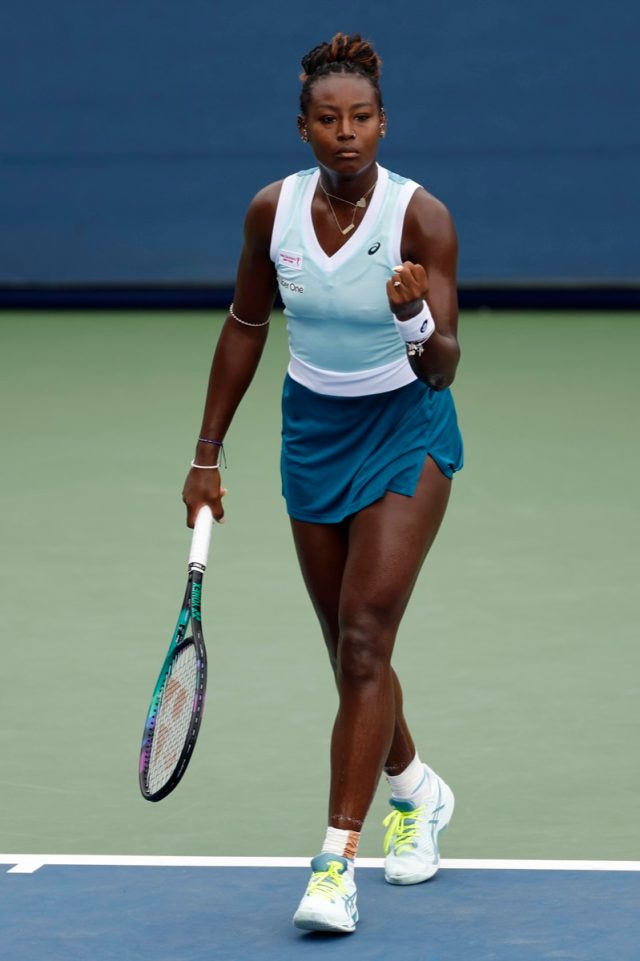 Alycia Parks talked about how she approaches tennis in an interview. "I always use the saying 'me versus me' because… I wouldn't say players were like beating me. I was more like, beating myself on the court. I was more like, beating myself on the court and I knew the next year. I didn't want to be in the quallies of the Grand Slams."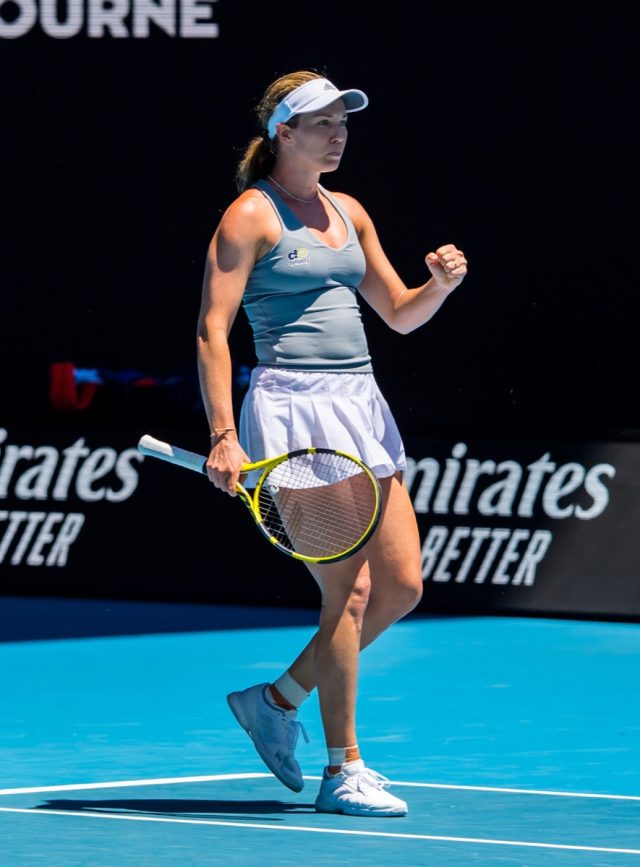 Danielle Collins opened up about some dietary changes she made on an episode of the TENNIS.com Podcast. Specifically, she has cut out dairy, gluten, and started eating more vegan and plant-based. "I started doing a more specific diet once I was diagnosed with rheumatoid arthritis because there's things that can kind of trigger flare-ups," Collins said. "So it was important that I was able to identify the things that would kind of cause me to have a reaction."
During the 2022 Australian Open, Kimberly Birrell talked about participating in it on the company's website. "Both the men and the women seem like they're doing really well this week and I feel really proud to be, especially a female, tennis player at the moment. I think the cohort of Australian female tennis is just so amazing. I think we're all great people on and off the court … I think we're all rooting for each other, which is a really special feeling."
Anna Bechtel is a freelance writer currently based in Hamden, CT.
Read more
---