20 Amazing Bodies of '80s Icons
Here are their wellness tips.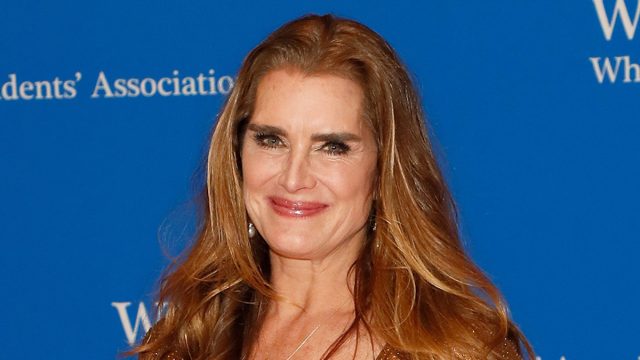 Dive into the wellness routines that have kept your favorite '80s icons radiant and energetic through the decades. From Jane Fonda's balanced diet to Arnold Schwarzenegger's beloved Austrian pumpkin seed oil, discover the secrets behind the amazing bodies of these timeless stars. Whether it's adopting Madonna's varied workout regimen or embracing a skin-care routine like Michelle Pfeiffer's, this glimpse into their personal routines is a treasure trove of inspiration for your own health and beauty journey. Explore the habits that have nurtured the enduring glow of these legendary figures.
Jane Fonda tells Vogue that she makes sure to eat a healthy diet. "I'm not rigid. I have cut way back on red meat. I've cut back on fish because fish supplies are dwindling. I eat vegetables. I eat salads. I eat fresh food. I'm just careful about what I eat. I don't eat a lot of sugar, except lately I have."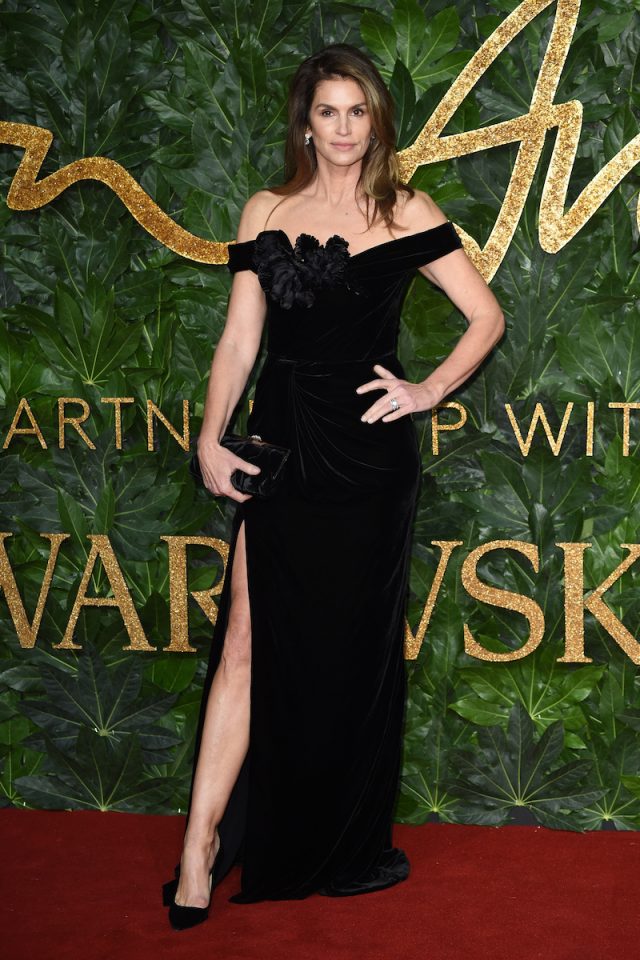 Cindy Crawford talked about her favorite healthy foods to ELLE. She says that she makes sure to eat a healthy breakfast. "It's really important to start the day out right. It's very easy to control what you eat for breakfast, for the most part, if you're home. If you start with a good foundations it sets you up well. I start out with a protein shake. That gets me through with very even energy."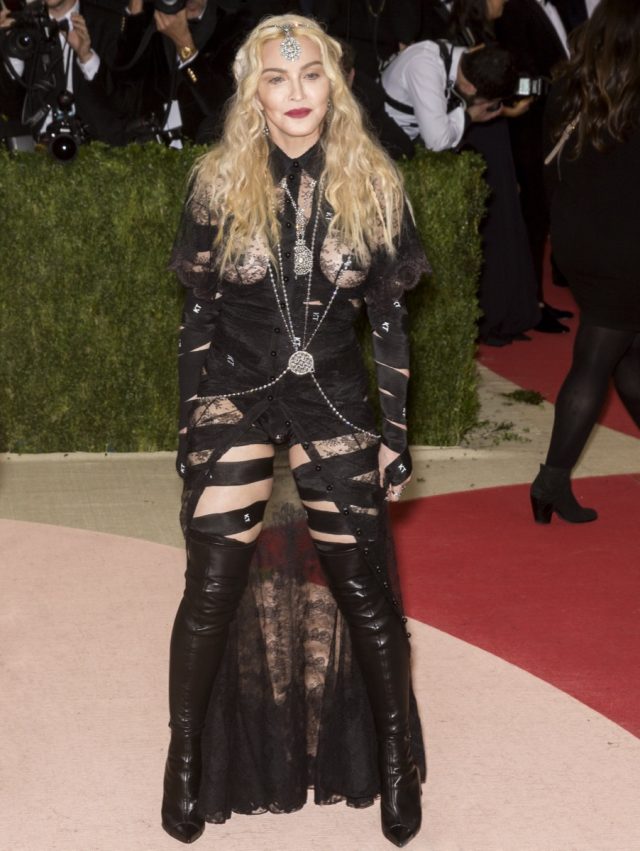 Madonna works with trainer, Craig Smith, to help her stay in shape. Smith opened up about the Queen of Pop's workout routine to Glamour. "Madonna does five to six workouts weekly that vary on a daily basis and focus on a variety of methods and training modalities," he said. "Her workouts include dance, resistance training, interval training, yoga, barre workouts, Pilates, aerobics, athletic conditioning, and circuit training."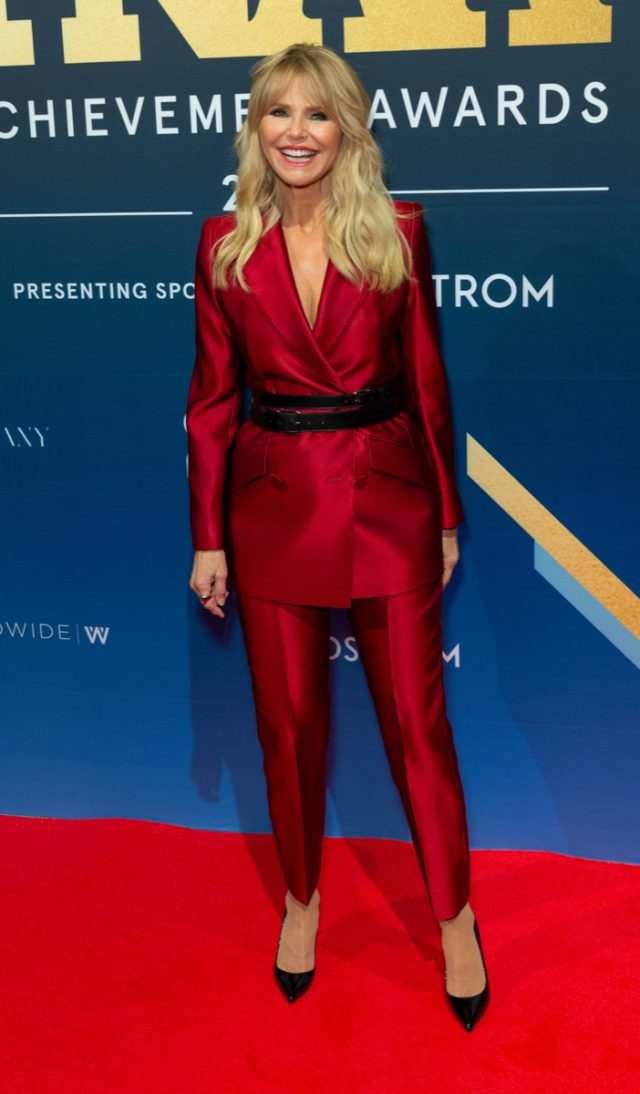 Christie Brinkley shared some of her wellness secrets with Women's Health. She says that she likes to garden and do landscaping. Brinkley also says that she does intentional movements when she works in the garden. "Sometimes I'll tell myself, 'Okay I'm going to hold that leg in place while I'm bending down', and then your leg starts to tremble."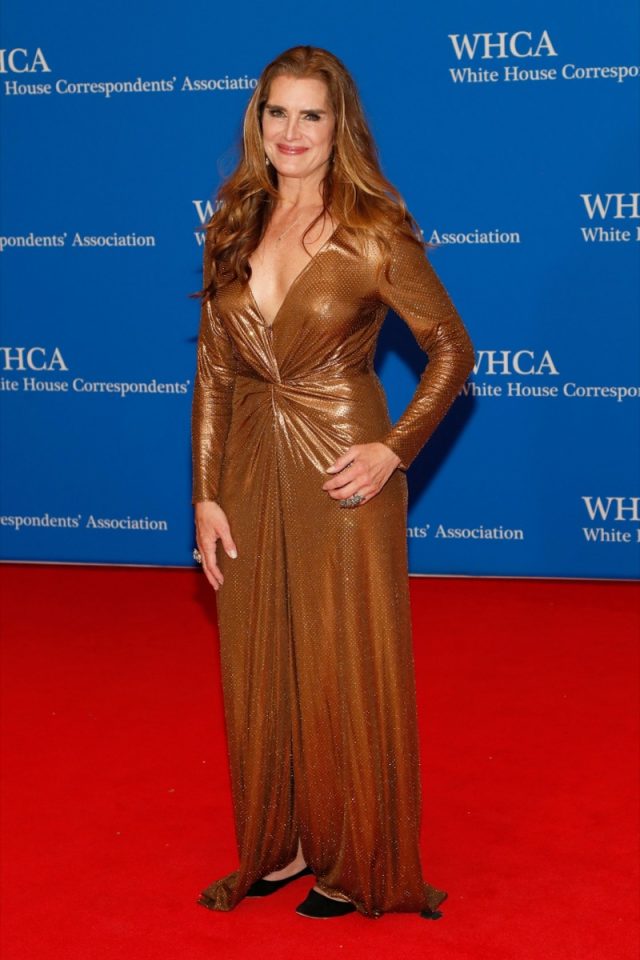 Brooke Shields shared her favorite skincare products and tips with Glamour. She says that cleansing is important to her, and she has a favorite. "True Botanicals Ginger Turmeric Cleansing Balm, which dissolves everything. You don't have to use any soap. I mainly cleanse just at night. In the morning, I'll just throw water on my face and maybe do a face mask if I have time."
Bo Derek is a big fan of swimming. She opened up about this in an interview with Women Fitness. "I've taken up Openwater Swimming with a girlfriend. We have vowed to each other that we will enter a 4-6k competition once a year in a pretty place. It's important for me to have a goal to train for."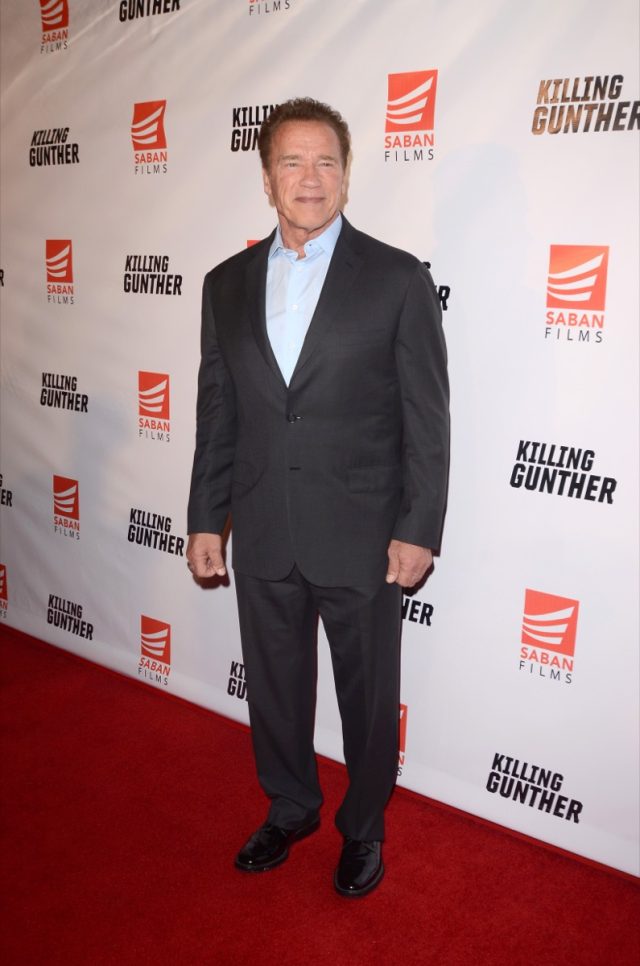 Arnold Schwarzenegger makes sure to eat healthy. He shares some of his favorite recipes and foods in his newsletter. "Pumpkin seed oil is a huge deal in Styria," he wrote in one. "The state in Austria where I was born. And it is delicious."
Sylvester Stallone revealed on Instagram that he made some changes to his fitness routine. "I used to work out a lot with weights, and the cheque comes doing that. Your joints start to hurt, your back, knees – it just happens. Sometimes getting into that kind of s**t can kill you. So I've found a new way to work out. And it's one people can do from the comfort of their own homes, with only one piece of equipment that can fit in their pockets. For me, at my age, I've found the newest, hardest, toughest, most productive way [of working out] is bands."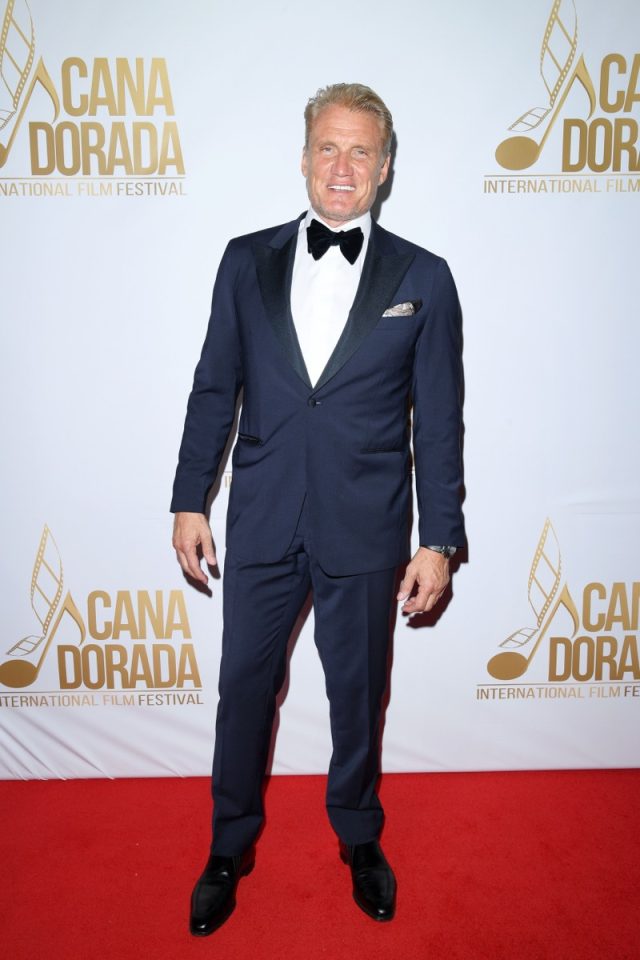 Dolph Lundgren talked about how his workout routine has changed to Men's Health. He says that he has become more flexible with fitness. "I have a plan in the evening what to do the next day," he says. "But I adjust on how I feel. If I don't feel like doing something, I won't go."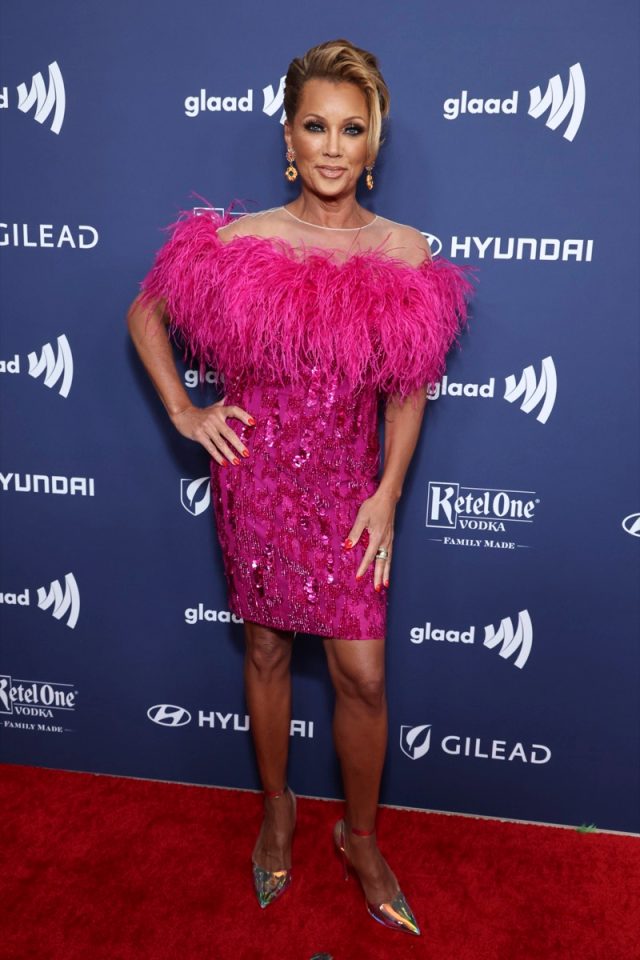 Vanessa Williams likes to eat and make low-calorie meals. She shared some of her favorites with First For Women. "My new kick is shredded zucchini that looks like spaghetti. With some good sauce and Parmesan cheese, you feel like you're eating pasta — but you're not…Breakfast burritos with salsa or oatmeal. Once a week, I'll also do a roast chicken on top of arugula. Those always satisfy any cravings I have!"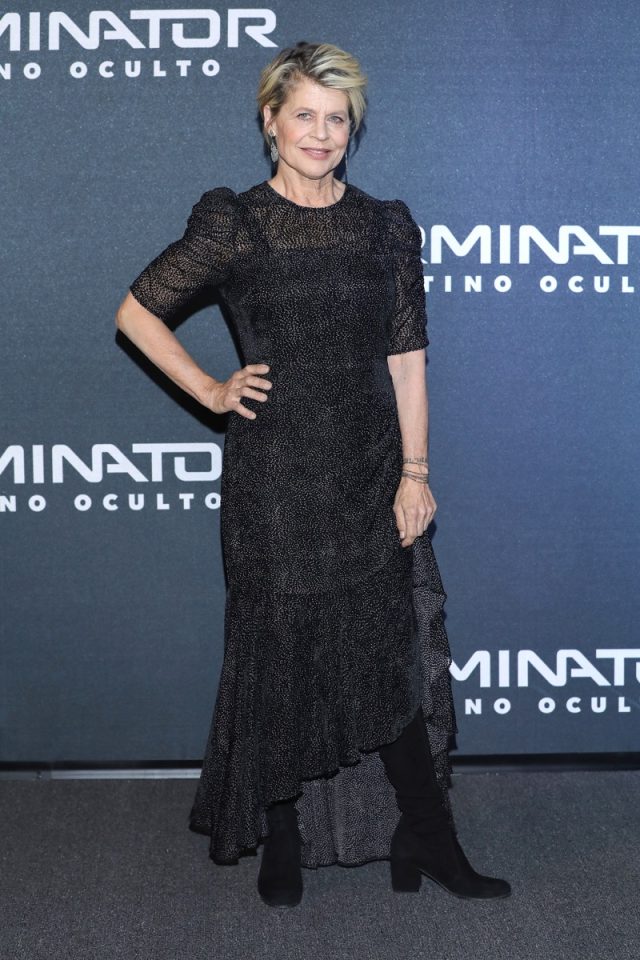 Linda Hamilton is best known for her role as Sarah Connor in the Terminator franchise. When she returned to the role, she shared her training process with InStyle. "Mackie Shilstone was my fantastic trainer. He's a legend and crosses over into every sport. And he understands the body in motion. Peyton Manning has even trained with Shilstone to prepare for the Super Bowl. I got to work with him because Serena Williams was pregnant. It was a wonderful accident of timing. Yes, we lifted and pumped weight and cross-trained; there were Pilates, supplements, and a diet. I didn't eat carbohydrates for a year and a half. But everything Shilstone did with me was in motion."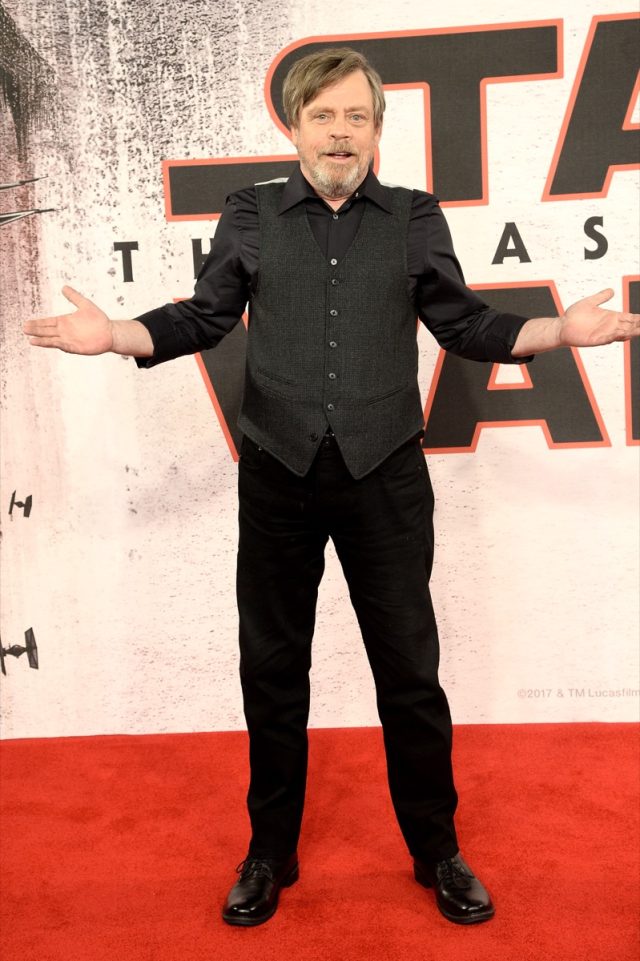 Mark Hamill notably lost weight to return to the 2015 Star Wars movie, The Force Awakens. He shared the process with Vanity Fair. "You just cut out all the things you love," Hamill said.  "Something as basic as bread and butter, which I used to start every meal with. Sugar. No more candy bars. No more stops at In-N-Out. It's really just a general awareness, because in the old days I'd go, 'Well, I'm not that hungry, but oh, here's a box of Wheat Thins,' and you don't put the Wheat Thins in the same category as Lay's potato chips, and yet I would sort of idly, absentmindedly eat these things while watching Turner Classic Movies, and 'Oh, I ate the whole box!'"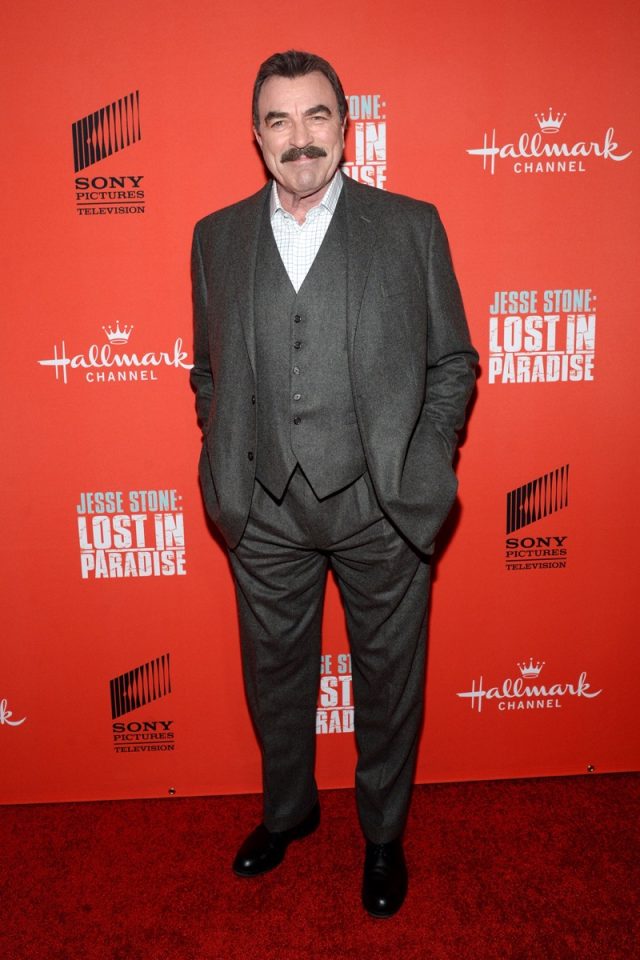 Tom Selleck notably owns a 65-acre ranch. He tells GQ that this is how he stays fit. "I do not all, but a lot of, the grunt work. Clearing brush, planting trees. We've got about a hundred ancient oaks I planted. I've probably planted a thousand trees myself."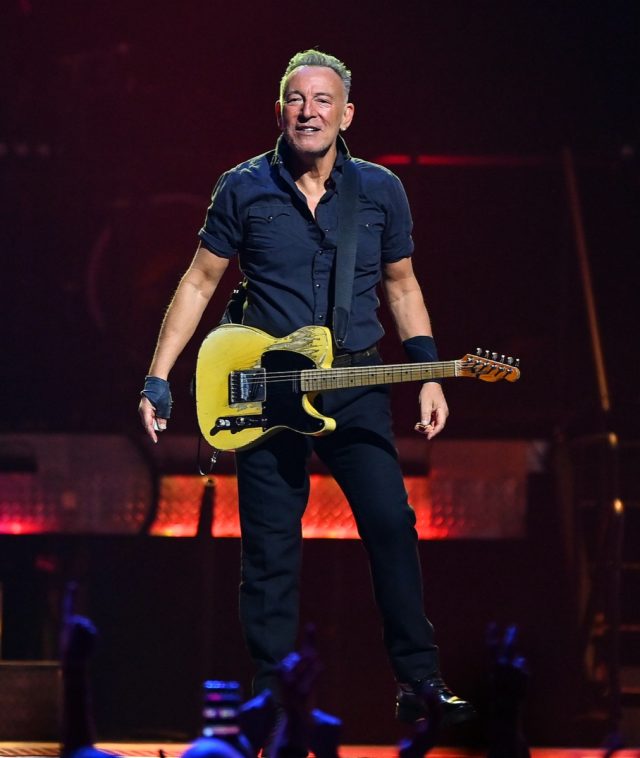 In an interview on NPR's Fresh Air, Bruce Springsteen talked about his songwriting process. "When I went to write, I just wrote about what was around me. It fired my imagination. It was – of course, was a colorful locale. The city was filled with characters and plenty of people at loose ends. And so it just became a very natural thing to write about. I didn't give it too much thought at the time. But I did think that it gave me a very individual identity in that if I was going to go out into the musical world on a national level, I was very interested in being connected to my home, my home state. There wasn't anyone else writing in this way about these things at that time. So it was something I did very – intentionally in the sense as creating a certain very, very specific and original identity."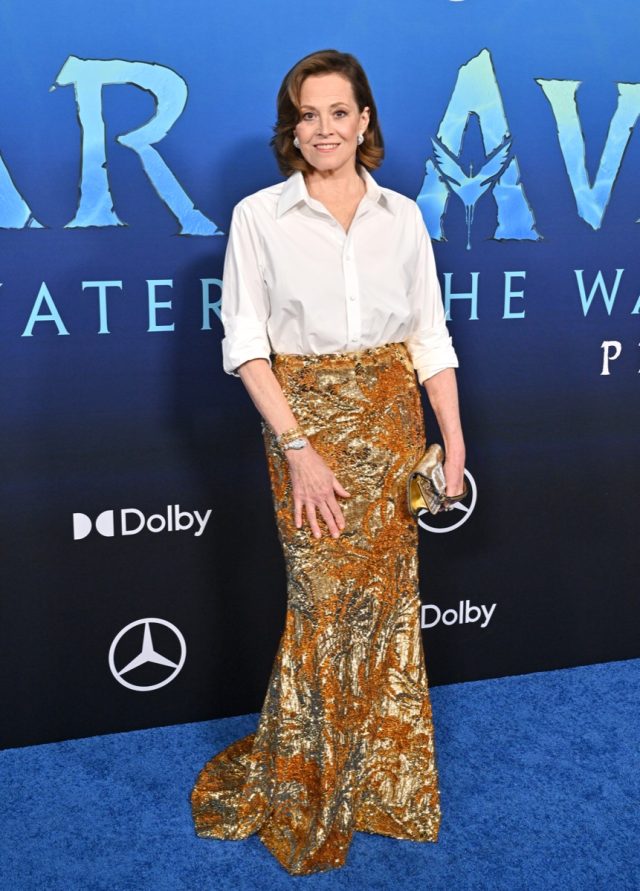 Sigourney Weaver opened up about her wellness secrets with Stellar Magazine. She says that she eats a vegan and vegetarian diet. "My husband, daughter and I really try very hard to be at least vegetarian." Weaver also shared her exercise secrets. "Working in this business makes me stay fit. Stamina is probably one of the most important things to have.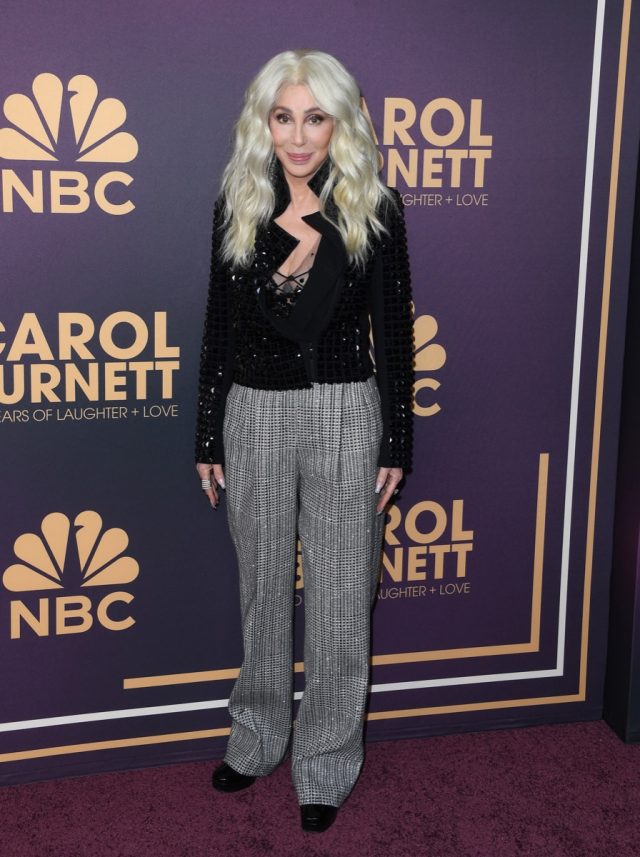 Cher has amazing skin and she makes sure to take care of it. She shared her secrets with The Sunday Times. "I take care of it and get a facial once in a while but I am not religious about any of it," she says. "I use Aveeno Ultra Calming Foaming Cleanser on my face because it's for sensitive skin and I love it."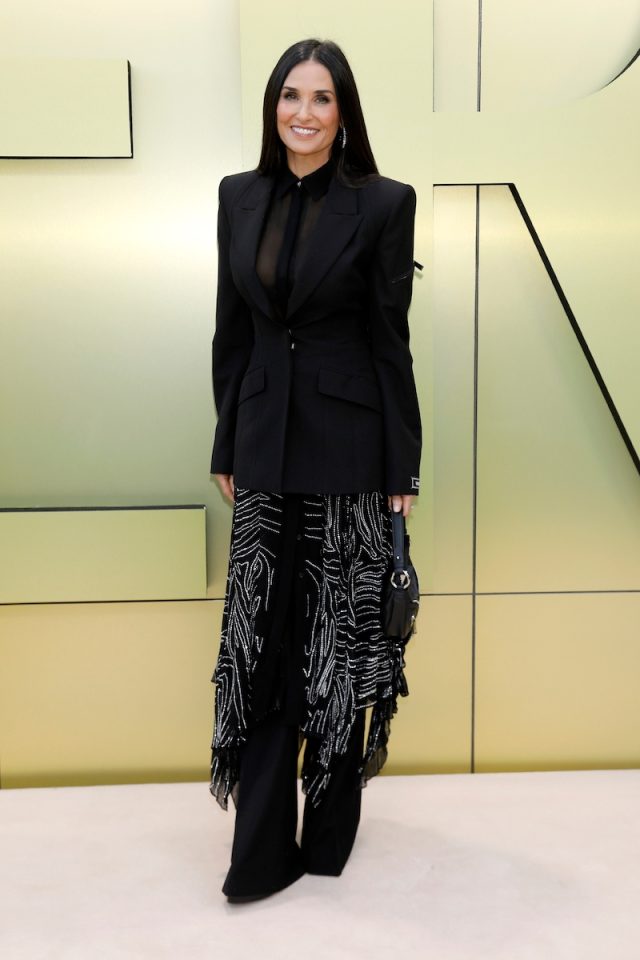 Demi Moore shared some of her wellness secrets and products with CNN. She says that she likes to use a foam roller to recover from workouts. "As someone who loves to stay active, it's so essential to show my muscles some love before and after exercise." Moore also says that she loves the roller because, "It's made for travel and so easy to take with me when I'm on the move!"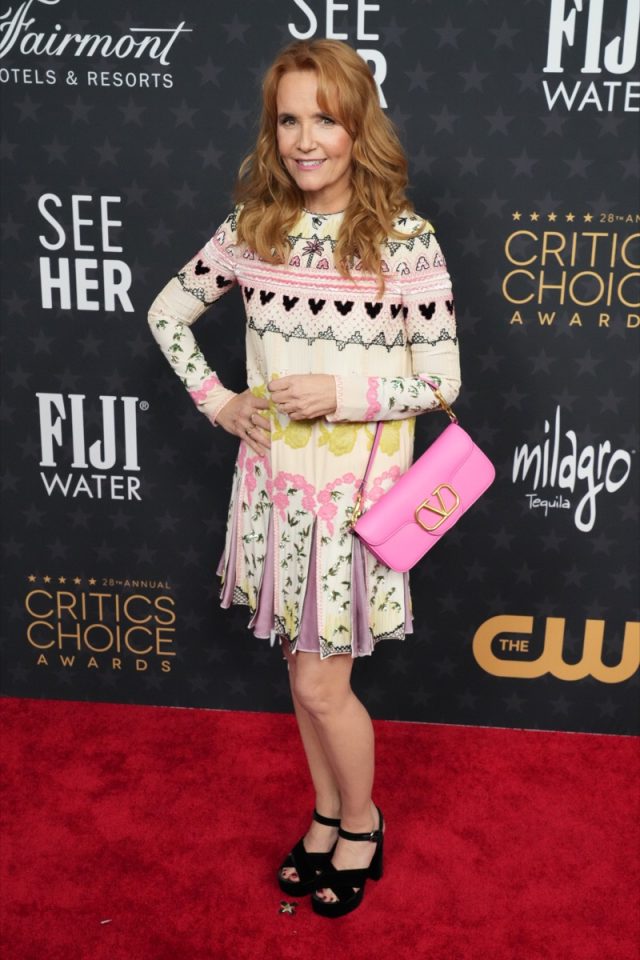 Back To The Future star, Lea Thompson, shared some of her favorite workouts and diet secrets in a 2014 interview with The Chicago Sun Times. "When it comes to my body, lately I take a lot of yoga, which reduces stress and keeps you in touch with your body. I'm really happy with yoga. I don't do a lot of sugar. I eat what's natural. I don't drink and I don't smoke."df44d9eab23ea271ddde7545ae2c09ec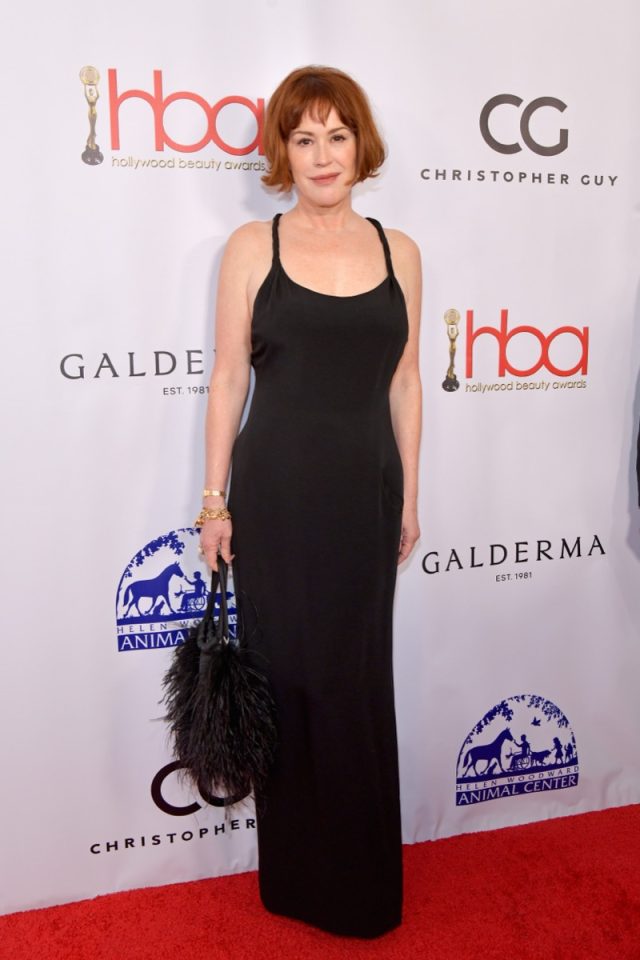 Molly Ringwald shared some of her skincare secrets in an interview with the Irish Independent. "There are these things that come in vials and packets. The first one I use is a mist, and then I use a vitamin C serum. You actually get that in a vial and mix it yourself so it stays really strong and potent. The third is a hyaluronic acid, and the fourth is an oil elixir. These products saved my life. I was traveling all the time and staying in hotels and using their products. My skin was going crazy. Now I use this day and night."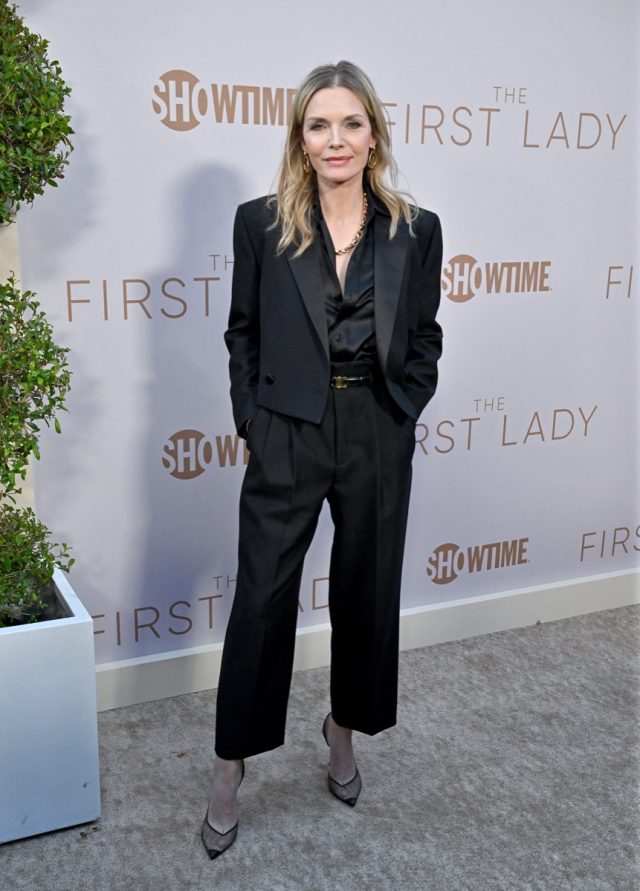 Michelle Pfieffer shared some of her beauty secrets in an interview with New Beauty. "I tend to take a less-is-more approach to my skin care, and recently started using Stella McCartney's new skin-care line. It's a simple, clean and sustainable high-performance brand. My skin tends to be sensitive, so when I find a brand or product that agrees with me, I stick with it."
Anna Bechtel is a freelance writer currently based in Hamden, CT.
Read more
---