30 Amazing Bodies of Female Athletes
Here are their wellness tips.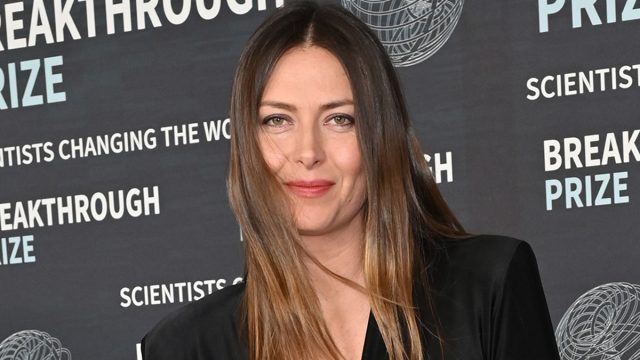 In the world of sports, the dedication, perseverance, and tenacity of female athletes often shine brilliantly. From tennis courts to gymnastics mats, from racetracks to swimming pools, these women defy norms, push boundaries, and set remarkable standards. Here we delve deep into the lives, routines, and mindsets of extraordinary sportswomen like Serena Williams, Simone Biles, and Lindsey Vonn, to name a few. Each athlete offers a unique perspective on training, diet, mental well-being, and the challenges they've faced. This compilation is not just about physical prowess but also about the spirit and resilience of these incredible women. Dive in to get inspired.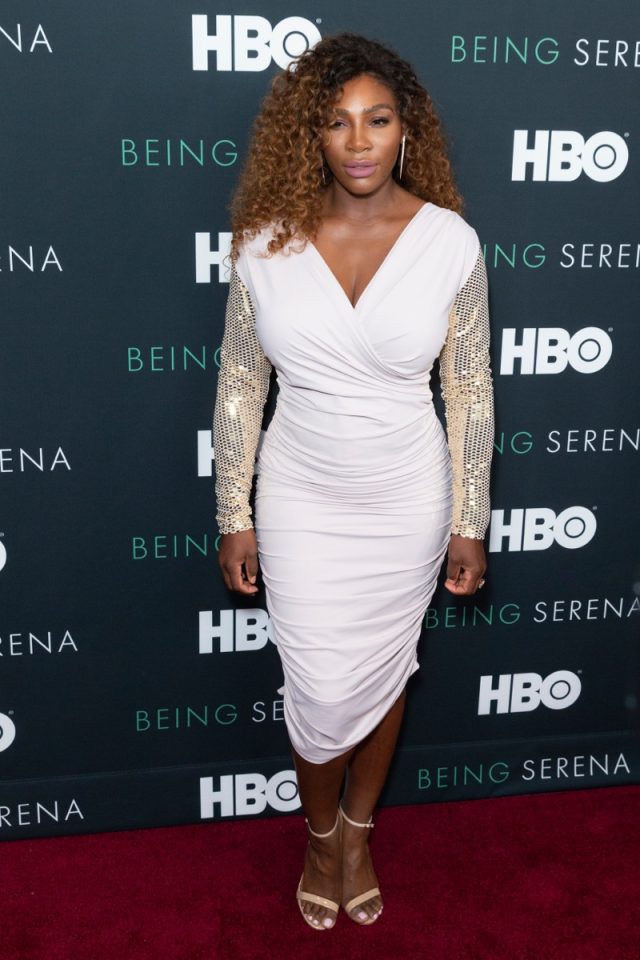 Serena Williams leads a busy life. For this reason, making time to herself is important. "Something I do every day is [to] completely turn my brain off," she told CNBC's Make It. "Which sounds weird but because I work so much between tennis and running my other properties—Serena Ventures and Serena Clothing. But it's a lot so I just need to turn my brain off and not think about anything."
Simone Biles opened up about her journey with therapy to Glamour. She says that she was resistant at first, but has found the sessions extremely helpful. "I thought I could figure it out on my own, but that's sometimes not the case. And that's not something you should feel guilty or ashamed of. Once I got over that fact, I actually enjoyed it and looked forward to going to therapy. It's a safe space."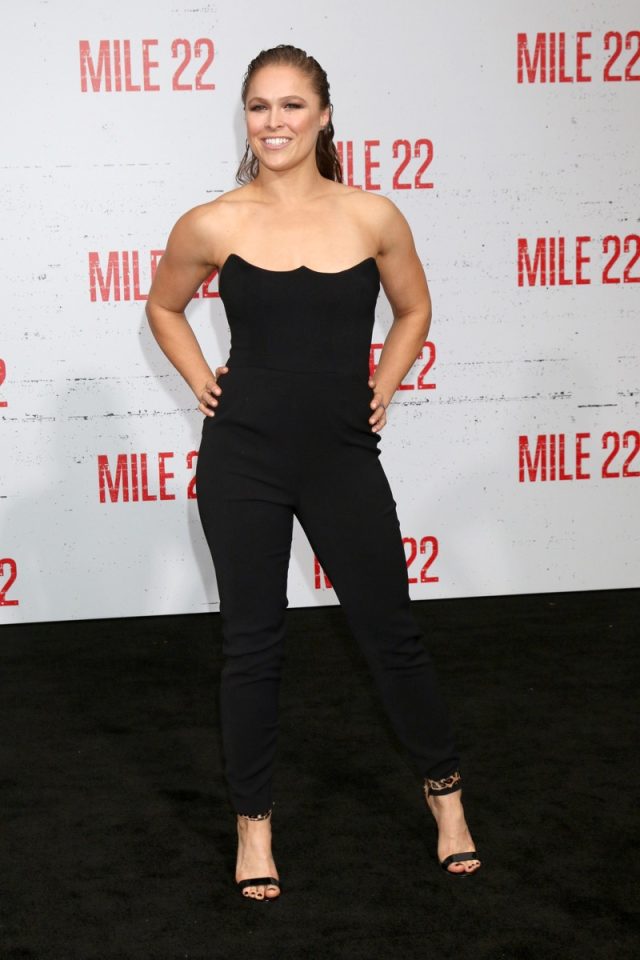 MMA Fighter Ronda Rousey broke down her training routine to StyleCaster. She says that it consists of, "Usually judo, striking, wrestling, Brazilian jiu-jitsu, conditioning, and swimming six to 12 times a week, depending on where I am in my training cycle. The boxing workout consists of sparring, back work, mitt work, and shadow boxing. My strength workout is a lot of core-work exercises, and judo, wrestling, and jiu jitsu is drilling and open sparring."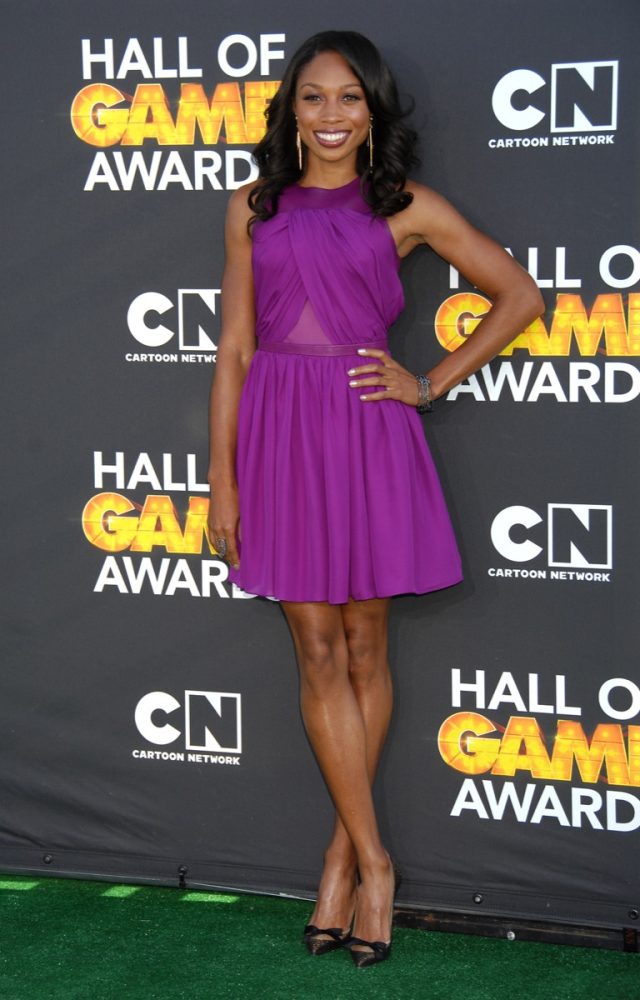 Allyson Felix opened up about the diet she eats during competitions and training in an interview. "I love food," she said. "I can eat quite a bit. I try and keep it really high-protein and eat things like grilled chicken and fish with the right amount of vegetables and fruits. I also keep a bunch of snacks around, healthy things that I can snack on throughout the day."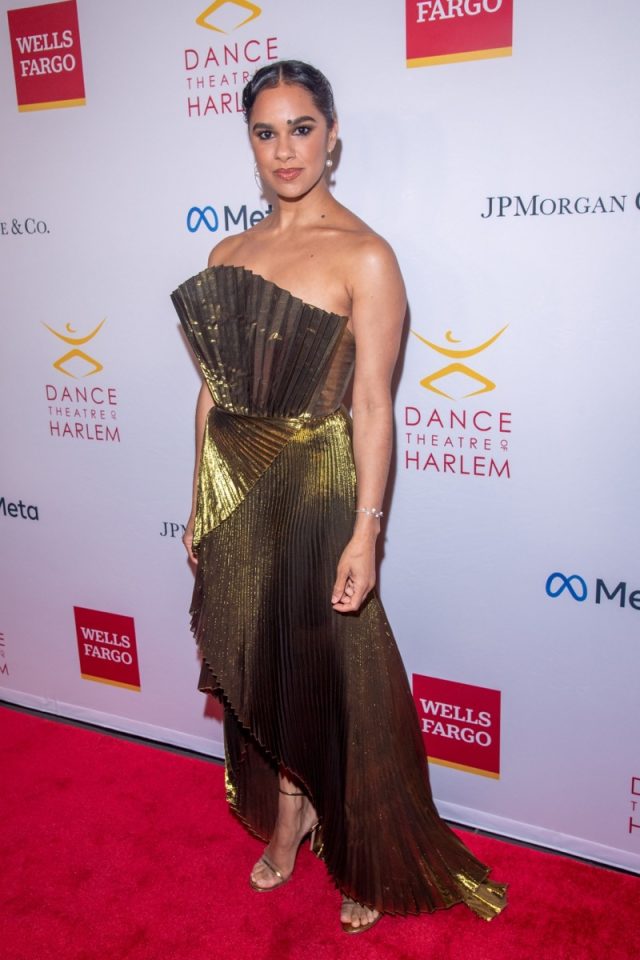 Misty Copeland broke down her diet in a 2015 interview with Glamour. "I'll eat fruit right after class. Then throughout the day I'll eat nuts and dried fruit—lots and lots of nuts for energy. I'll also eat light stuff during the day—maybe salad or sushi. I'm a pescatarian, so I don't eat red meat or pork. So my dinners usually consist of seafood in some way. And maybe cookies after!"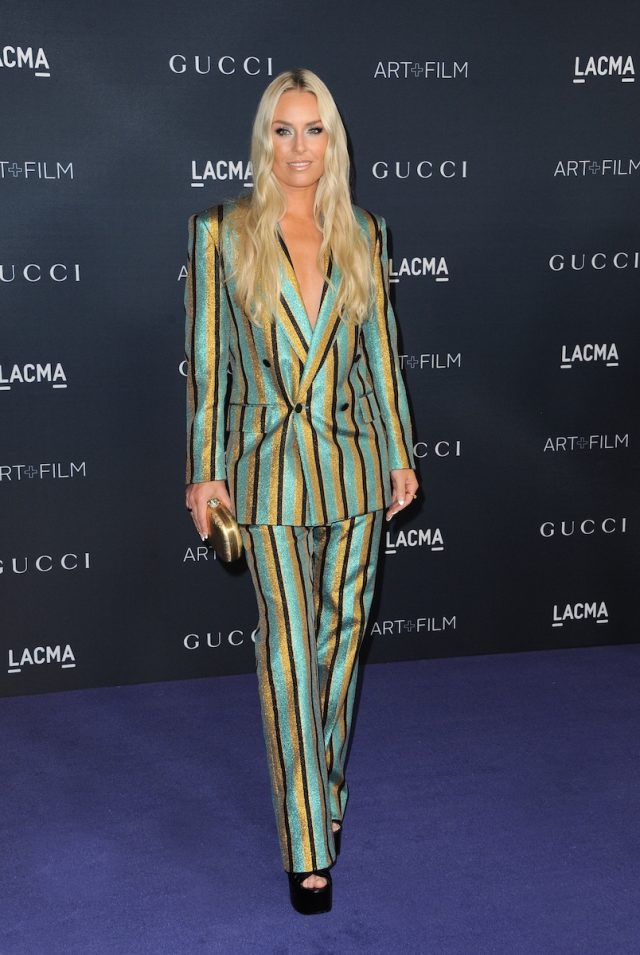 Lindsey Vonn opened up about her struggles with body image and body positivity on Instagram. "I've posted quite a few swimsuit pics lately, which is scarier than it seems," she wrote. "Even as an athlete there are ruthless comments and media stories that tear apart my body and I admit it sometimes hurts me. I'm a normal person and sometimes I slouch, my stomach folds over, my cellulite shows on my butt, or I don't fill out my swimsuit top just right. I always remember how my body has helped me achieve amazing things in my life and I am proud of how strong I am. I'm not a size zero and that's perfectly fine with me."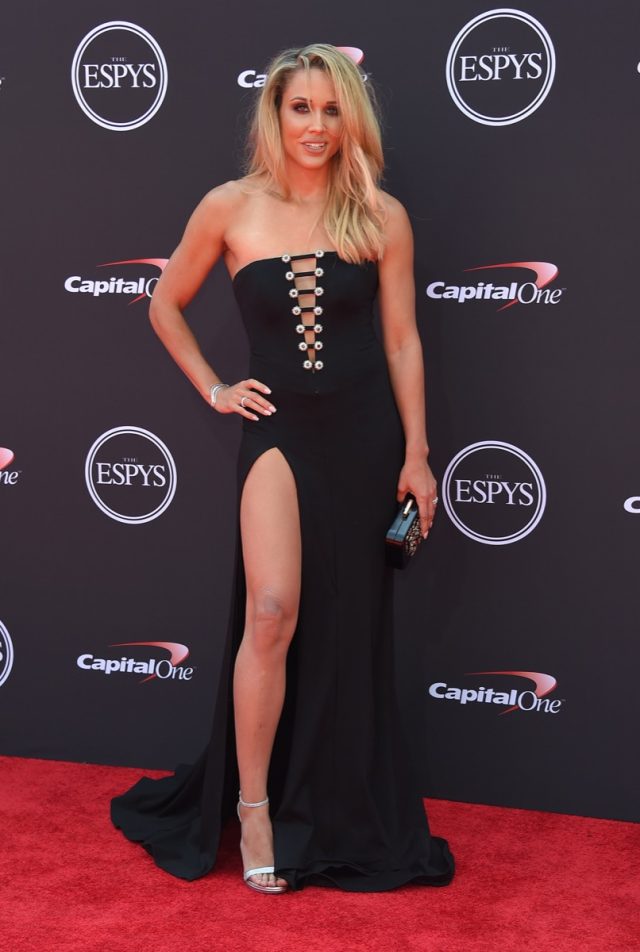 In an interview with Stack, Lolo Jones talked about her workouts and how she lost weight. "You can't do the same workout every day and expect results," she explained. "Our method is based on cycles. We build up to hard workouts within three weeks and then take a rest week. Also, if you increase your volume, you need to decrease your rest. For example, if I'm running for longer and slower, then I get less rest time. But if my run time is faster and shorter, I get a longer time to recover so that I can run at a higher velocity next round. Rest is really important."
Prior to the 2021 Olympic, Alex Morgan shared her mindset with The Beet. "Going through these big moments, the World Cup, and the Olympics, and I try to live in the now. I will have so many intense moments coming up in these next two weeks, I try to remember to take a breath and tell myself to just 'Live in the now.' I have found over the past ten years on the national team, I know that there is more to it than just the journey. Live in the now and remembering to breathe. And enjoy the moment."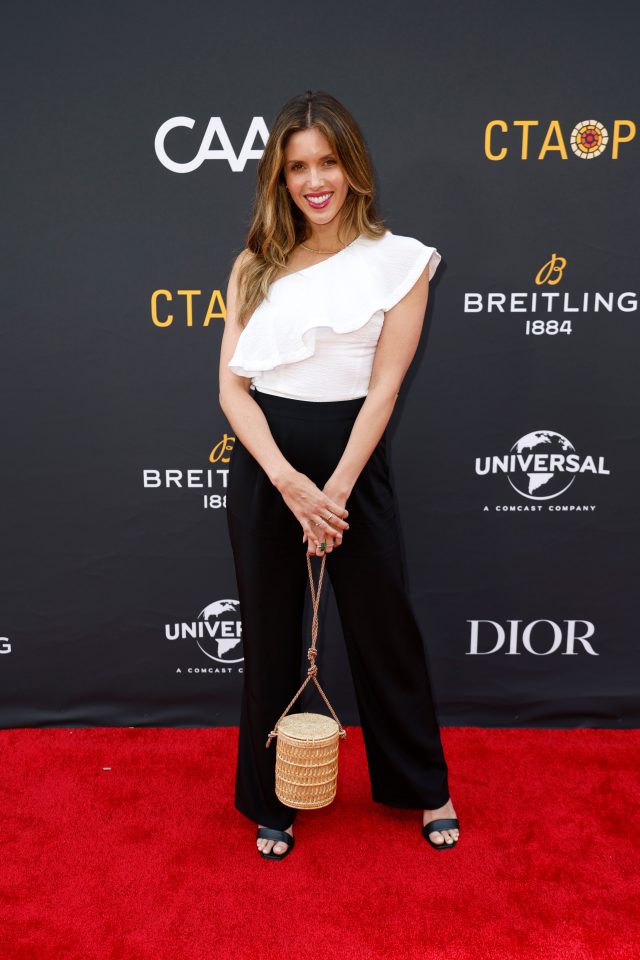 Kayla Harrison is open about being a survivor of abuse. She told Muscle and Fitness that she has learned to keep going forward when she feels down. "I think, because of my life story, and because of the ups and downs, I've learned that life is a rollercoaster," she said. "And, I think that this helps with the bad times and the down times, and the times where I want to quit, or when I feel like I suck, or the times when I just don't know how I'm gonna get through this. The bad times don't last forever. The good times don't either, but it gives me courage to know that nothing I go through now will ever be harder than what I went through when I was 16 or 17. That mental toughness carries me through."df44d9eab23ea271ddde7545ae2c09ec
Maria Sharapova talked about her diet in an interview. "I start my day healthy, drink lots of lemon water, have done this my entire career, then green smoothie with kale, lemon, spinach and sometimes a small apple or an avocado. I usually pair that with rye toast. These days I'm not too fussy about food and I have to say I'm a lot less fussy than when I was playing."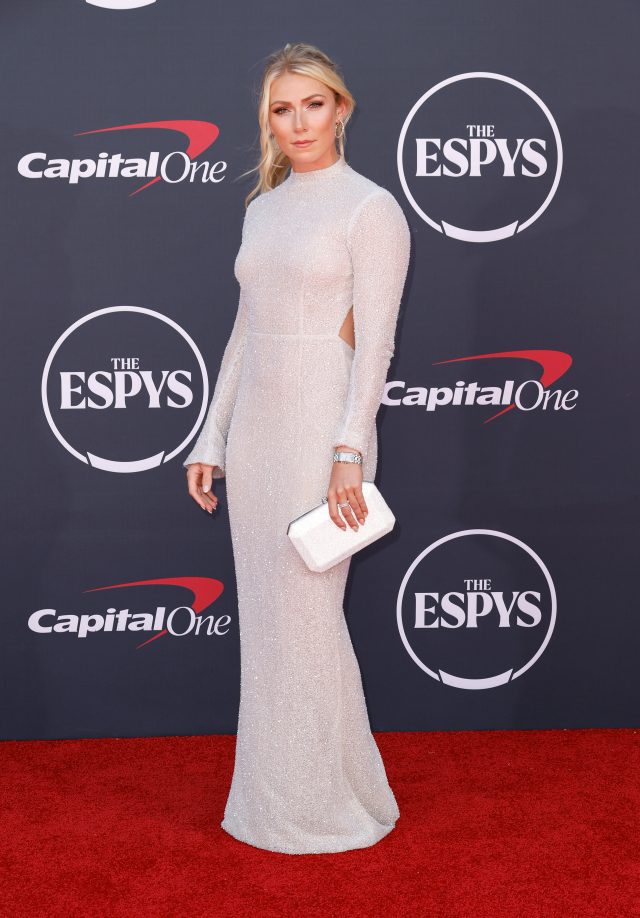 Mikaela Shifrin shared her training secrets with Sports Illustrated. She says that she and her team look for external factors that could be affecting her performance. "We can objectively rate what my energy levels should be, across a period of time, given this data," Shiffrin says. "There's a graph showing the peaks and valleys of my training, and the highest intensity blocks versus the lowest intensity blocks. The last couple of years we've collected enough data to see when I get tired in a really intense training block."
Lisa Carrington shared her fitness secrets in an interview with NowToLove. "I do lots of strength work," she says. "Pretty much all my cardio is done on the water, although we do mix in a little cycling or running to give my body a rest from it. And then I'll also fit in some Pilates – a one-on-one session with some really challenging core and stability exercises."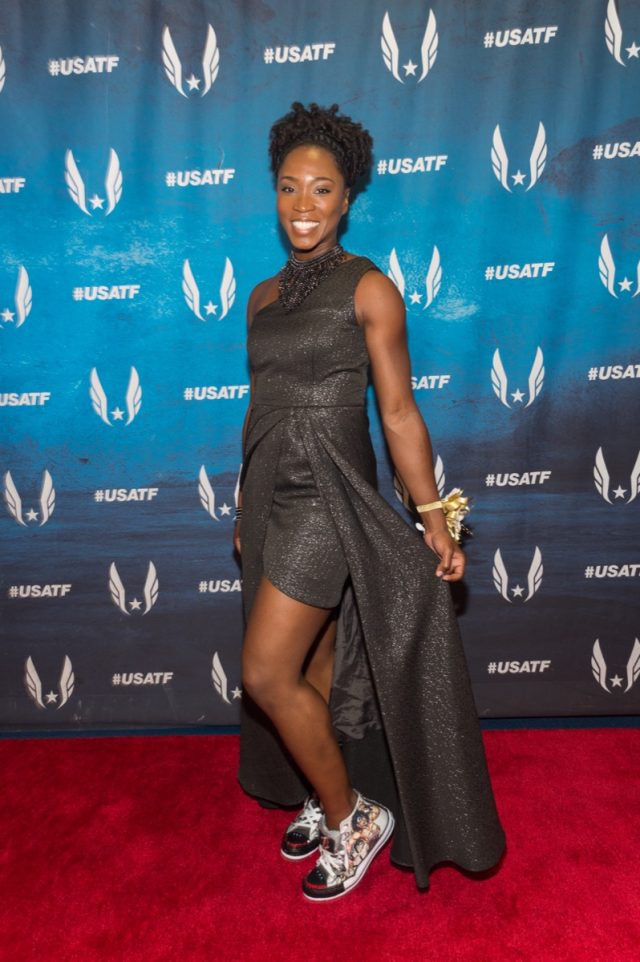 Tianna Bartoletta opened up about her decision to use InsideTracker to help track her wellbeing to Sports Business Journal. "I really committed to my InsideTracker journey around that point because so many things converged at the same time. I learned I had the tumor that was hemorrhaging and causing the blood loss that was causing the anemia. COVID happened. The Olympics, at that time, were still meant to go on as planned. And I was barely holding on to life at that point, as the reigning Olympic champion. There was no way I could think about defending the title until I actually got baseline healthy. You can't skip steps. I cannot become the Olympic champion, and then I'll revisit and circle back to surviving. So yeah, I buckled down on InsideTracker. I was like, 'Oh, I really have to take care of this. I have to give myself a fighting chance.' All of these places where it says 'need to be optimized,' I need to kill it. I need to maximize, optimize and that is the thing that flipped the switch for me."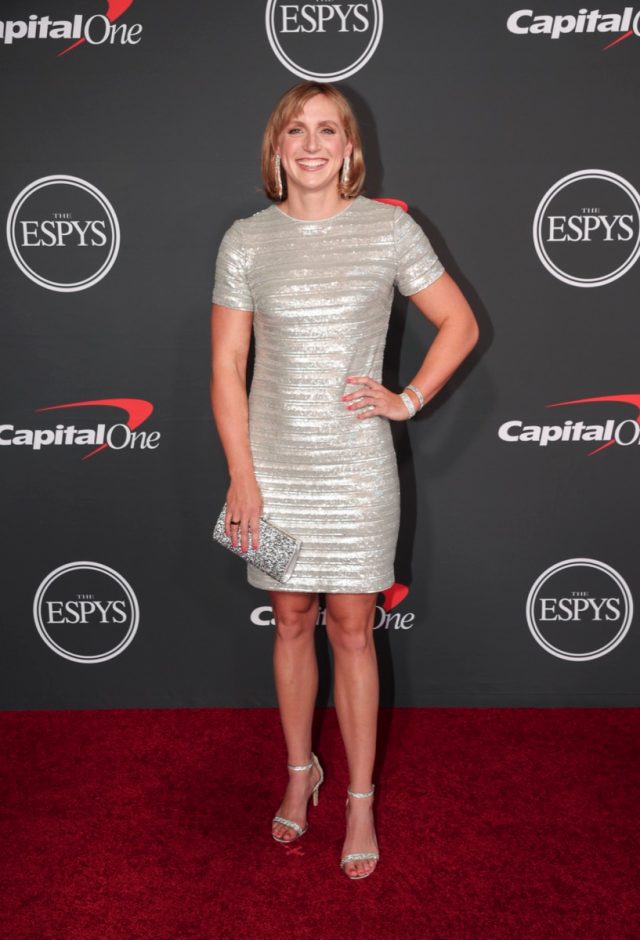 Katie Ledecky opened up about her training process to E! News. "On a hard day, I'll have two swim practices and a weight session. I swim twice a day, four times a week and once a day, twice a week and then I have Sundays off. I swim nine to ten times a week and then three weight sessions per week."
Maya Moore shared some of her diet secrets with Stack. She says that she has learned to limit the amount of sugar in her diet, and reads labels on food. "You start to realize just how much sugar is out there," she says. "A lot of times, it's just empty calories. I started to find different recipes and learned to cook for myself."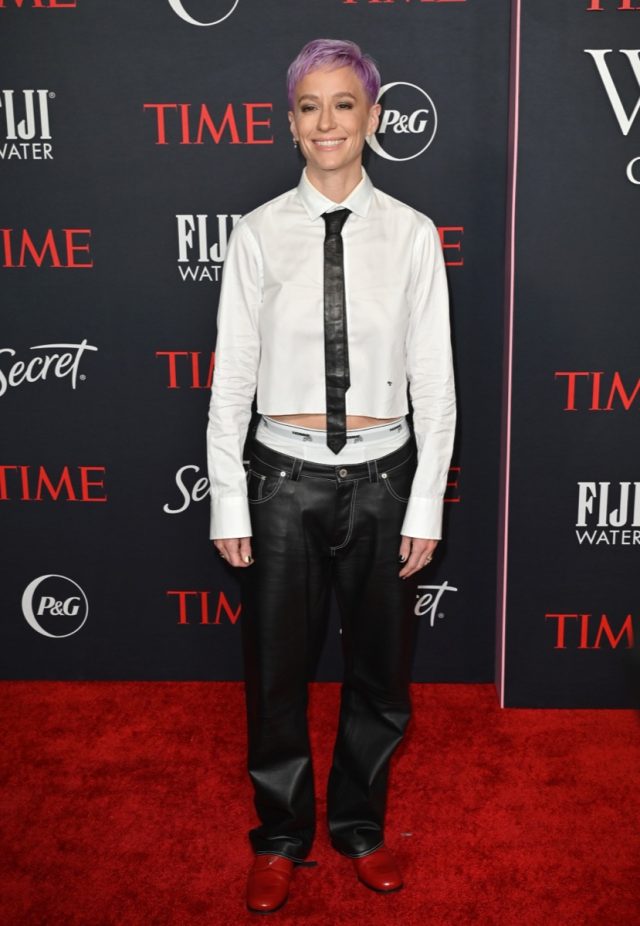 Megan Rapinoe talked about her workout secrets to Bustle. "Weight training is really big for me. Obviously, I run a lot playing soccer, but I also make sure that I strength train and pay attention to how everything's working in my body, especially as I get older."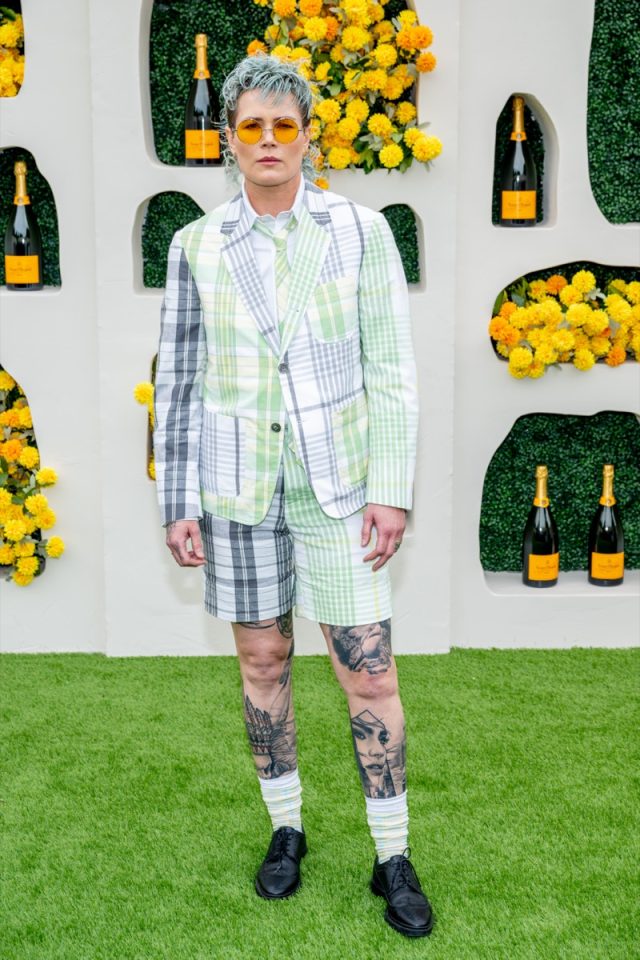 Ashlyn Harris talked about her plant-based diet to Green Matters. "I think people can feel intimidated by plant-based foods and the idea of completely changing their diet. But making small changes like avoiding animal products even just a couple of days a week can have positive effects on your health and the environment. So if you're nervous, start with something small and easy and go from there. In my house, we really love JUST Egg Folded, which you pop in the toaster to make a quick sandwich. It's delicious and so easy, and you'll totally forget you're eating an egg from a plant."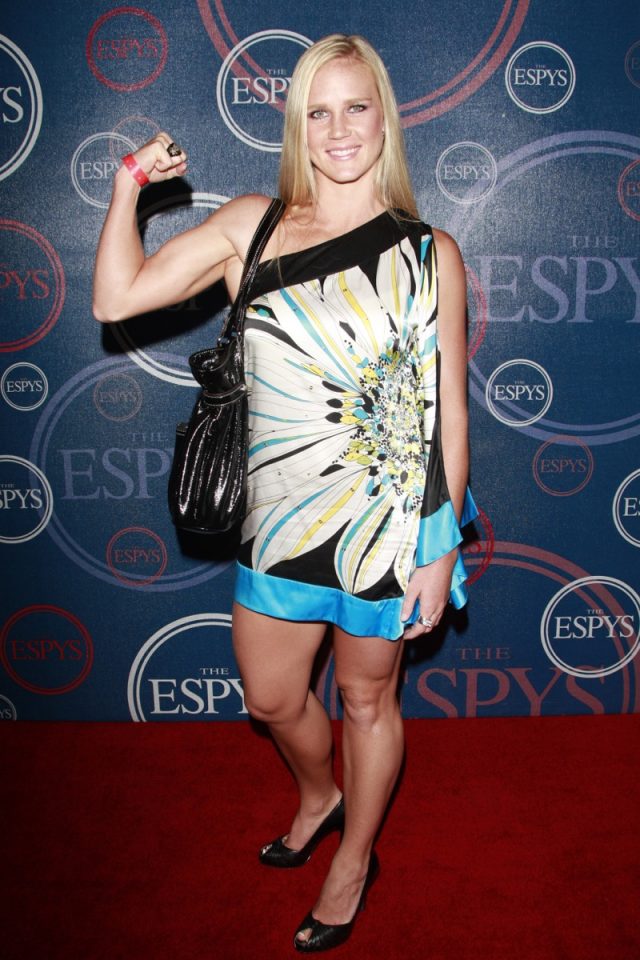 In a 2015 interview, Holly Holm talked about how she approaches fights. "The whole plan is to not get hit. That's what I'm focused on. I spend a lot of time in the gym. The more I fear my opponent, the more time I spend in the gym. The more I learn the more confident I feel, which helps me feel more comfortable and not be overly anxious or be too nervous where I can't focus and perform. Hard work helps me to get through that."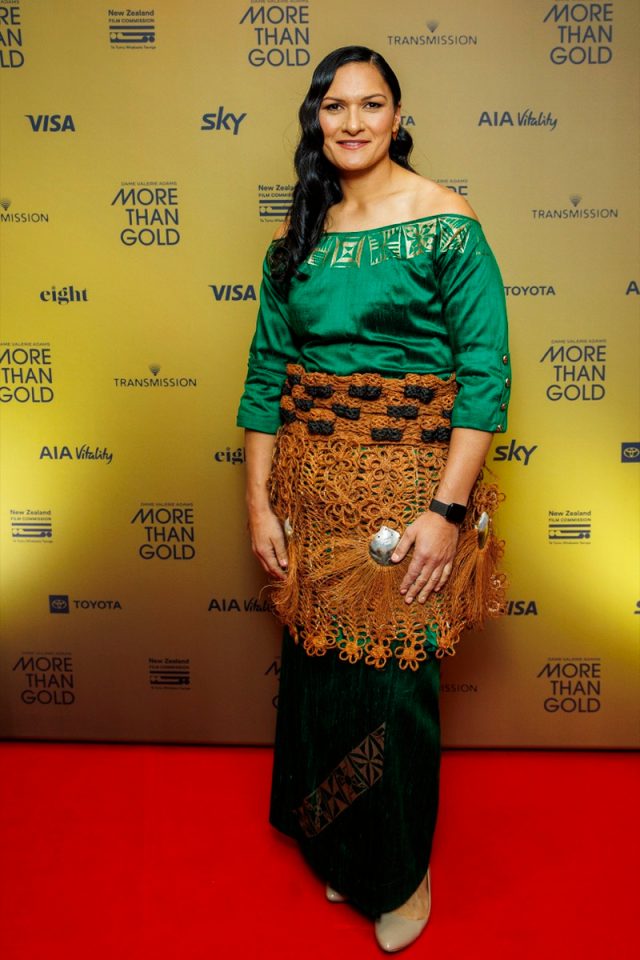 Dame Valerie Adams might no longer be competing, but she's still working out. "It's not my job to perform physically any more, but it is my job to perform emotionally and mentally," she said in an interview. "Exercise is how I fill my cup and it's how I get what I need to release my stress. But other people have their own ways of thriving. It could be as simple as going outside for a 30-minute walk or putting on your favourite playlist and having a boogie in your lounge. It really gives you a boost."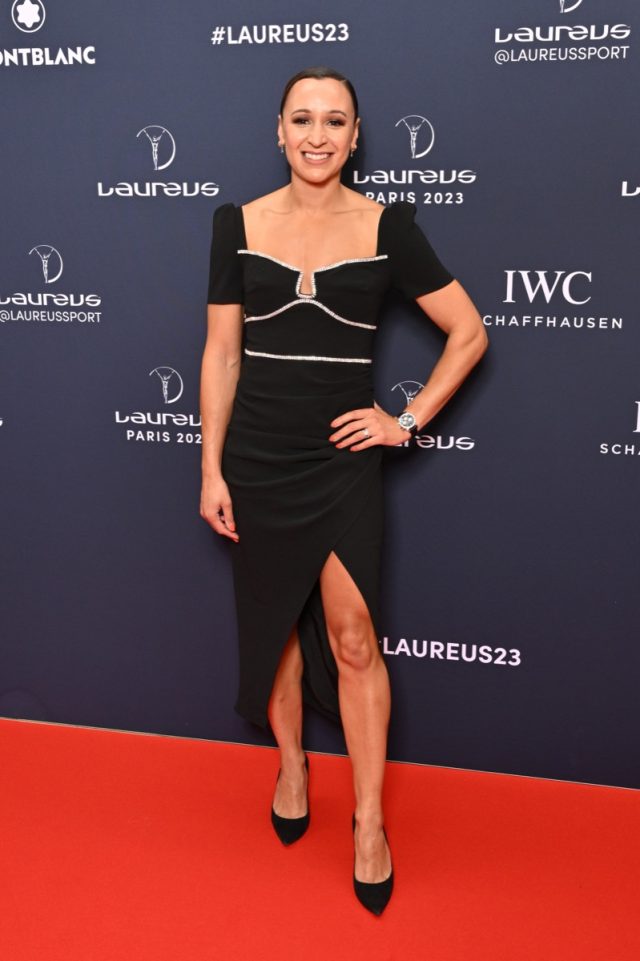 When it comes to wellness, Jessica Ennis-Hill is all about variety. "I think it is important to enjoy food and not just see it as sustenance," she told BBC Good Food. "I love to cook and am always trying out new recipes." She also says that her biggest wellness advice is, "To try and keep both your diet and the exercise you do varied and interesting. You're more likely to keep it up if you don't get bored with it."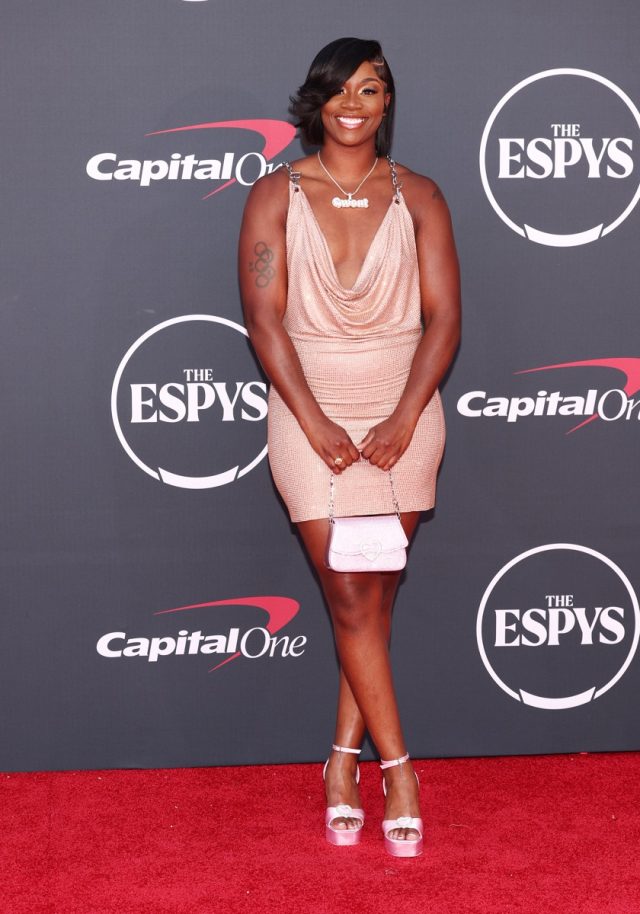 When it comes to her diet, Claressa Shields makes sure to eat healthy, but also doesn't like to deny herself. "I have a cheat day every week in camp at least once," she said in an interview. "I don't care if I have some Doritos, if it's a donut, if it was a cream cheese filled pretzel. I have my cheat days, but for my [main] diet it's very, very strict."
22
Michelle Waterson-Gomez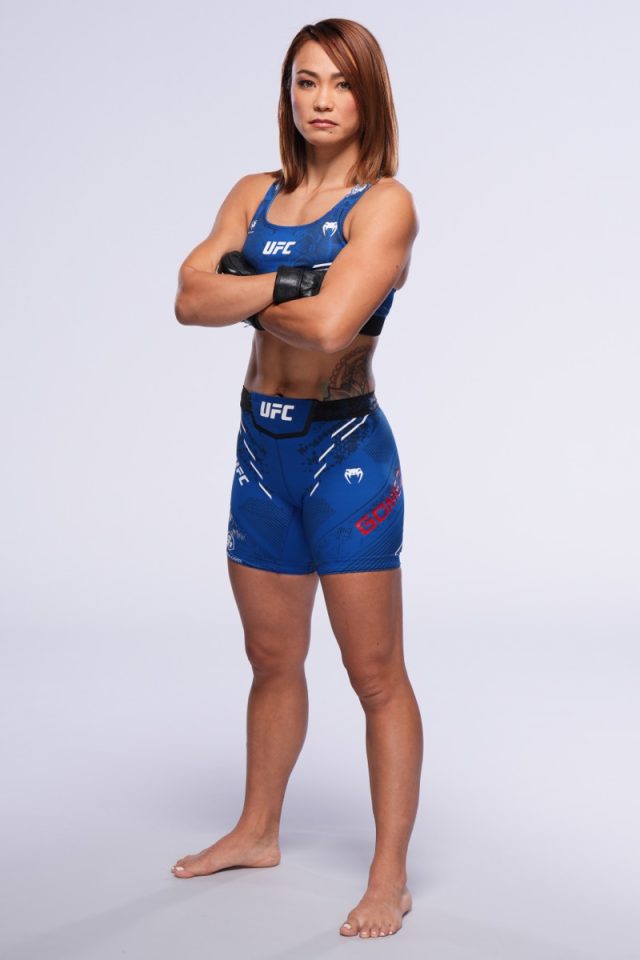 Michelle Waterson-Gomez shared her secrets for MMA fighting to Women Fitness. "I think it is important to drill over and over again until you are sick of drilling, then drill some more. I also like to shadow boxing which is like fighting an imagery opponent. Shadow boxing allows you to fix your mistakes and make your movement smooth so that it becomes second nature. Doing bag work is also a good workout routine. It allows me to work on my power and footwork."
In an interview with Stack, Lisa Leslie shared her secrets for success. "Be hungry about your sport or whatever it is you are passionate about," she says. "You can't reach perfection—that's what drives me. I am a perfectionist, but you can't reach perfection, so I am always looking for ways to get better."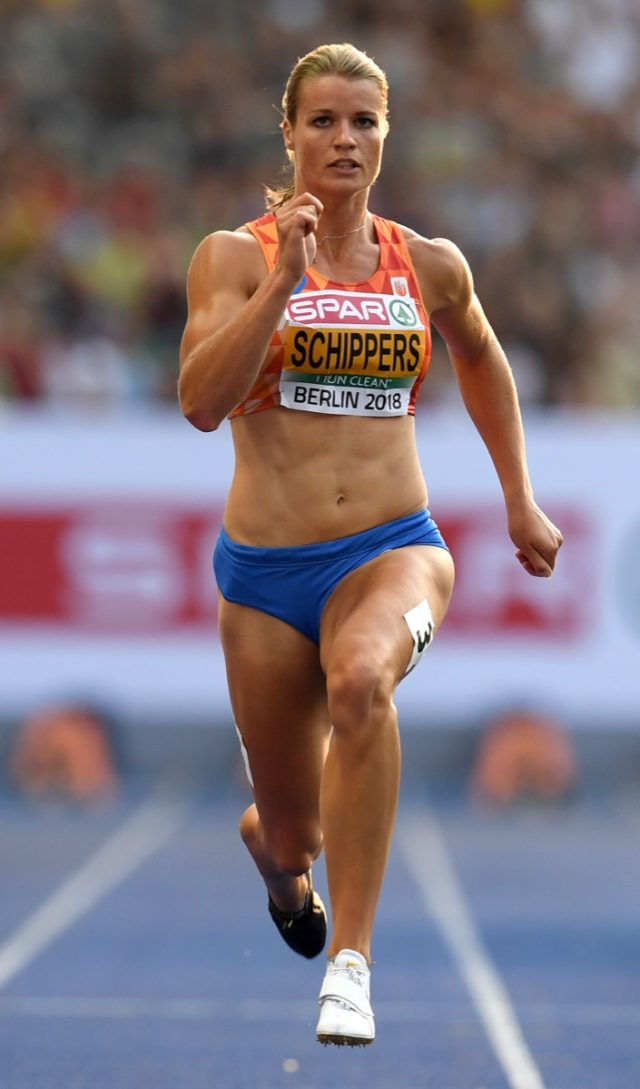 During the pandemic, Dafne Schippers made sure to stay in shape. She did a lot of at-home workouts. NBC Sports shared this video of her working out in her yard. In it, Schippers is seen doing box jumps onto a table with her dog.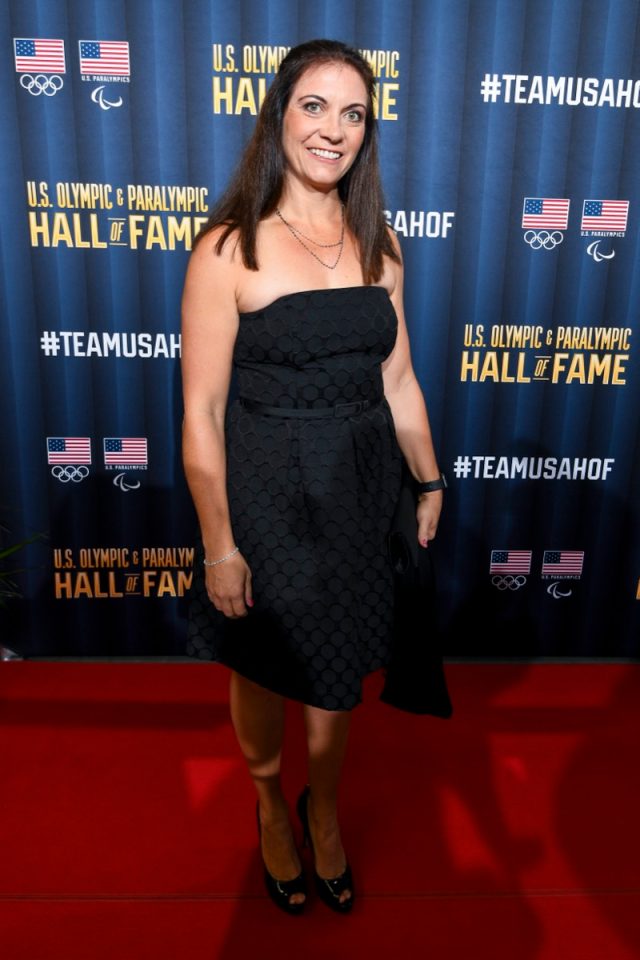 Gold medalist Misty May-Treanor shared her diet secrets with Women Fitness. "I like to listen to my body, but I do watch what I eat," she says. "I try to eat whole nutritious foods because that is what is going to fuel my body and it is especially important that I eat enough calories with the amount of training that I did. I would work with my trainers too in order to make sure I came in at my playing weight that I feel the strongest at. Drinking plenty of water even throughout the night is important. Carrying small snacks helps to keep energy up."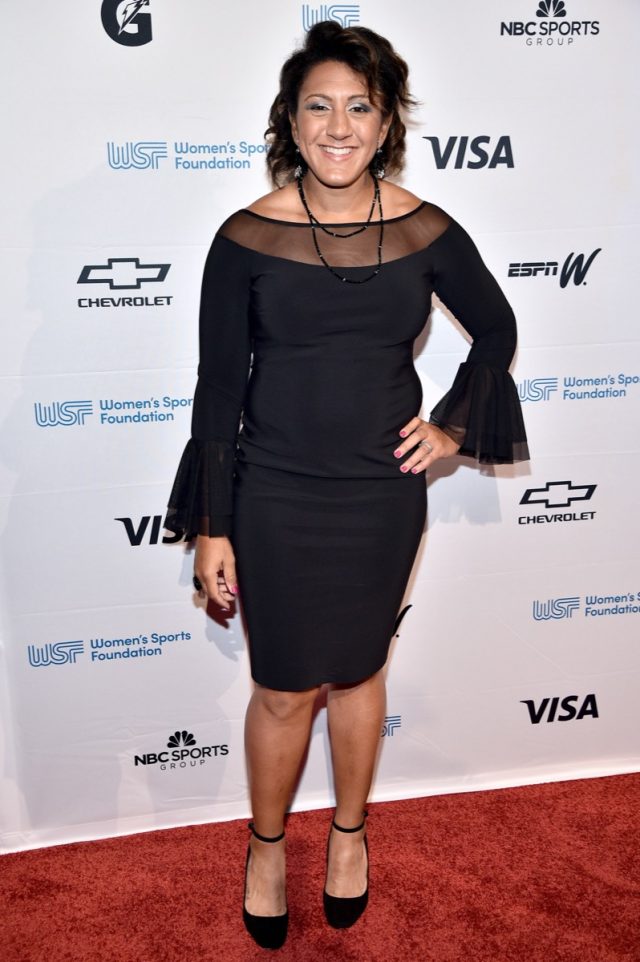 Elana Meyers Taylor shared her workout secrets in an interview with NBCOlympics.com. "On Monday, Wednesday and Friday I do double days of running in the morning and lifting in the afternoon. Tuesdays and Saturdays, I do a running workout or recovery workout. Thursdays are off.  My schedule changes every day based off of what other duties I have with Nico — he has multiple therapies a week."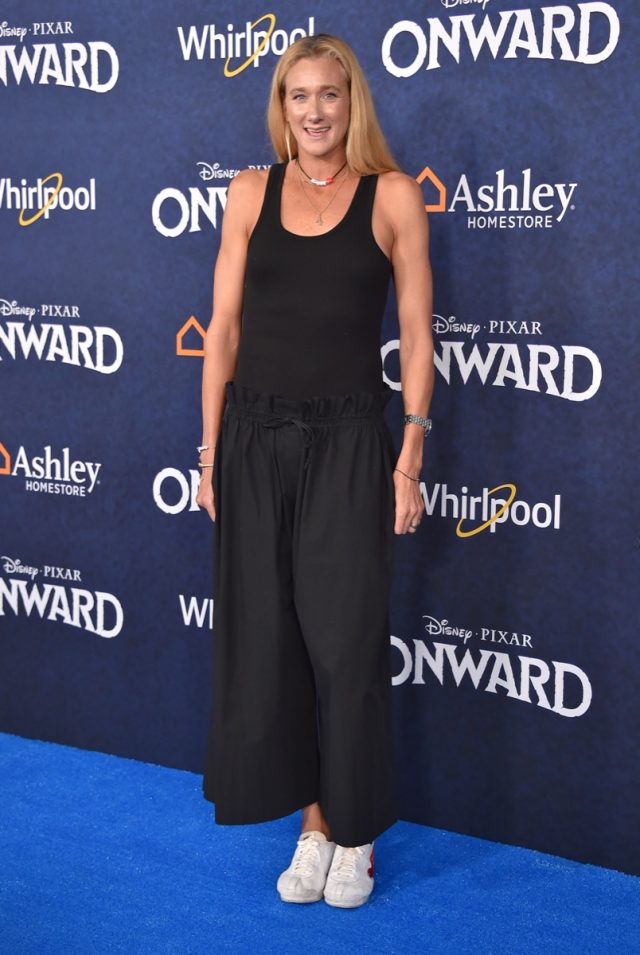 Kerri Walsh-Jennings shared how she stays in Olympic shape to Muscle and Fitness. "Staying strong and flexible is how I stay healthy. I'm a big fan of weightlifting to make me strong and prevent injury. It's also great for metabolism, confidence, posture, and bone density. Pilates has helped me so much in my career as well. I worked hard to get my strength back in my core and strengthen my upper back, especially after breastfeeding."
Michelle Kwan broke down her daily routine to Repeller.com. In it, she shared her go-to workouts. "Yoga helps clear my mind. It helps me maintain a sense of mental ease throughout the day, so when I'm stuck in traffic, or I get in an argument, or something chaotic happens at work, I'm able to take a step back to pause and reflect before I react. That's why I practice so much: for the safety of others [laughs]."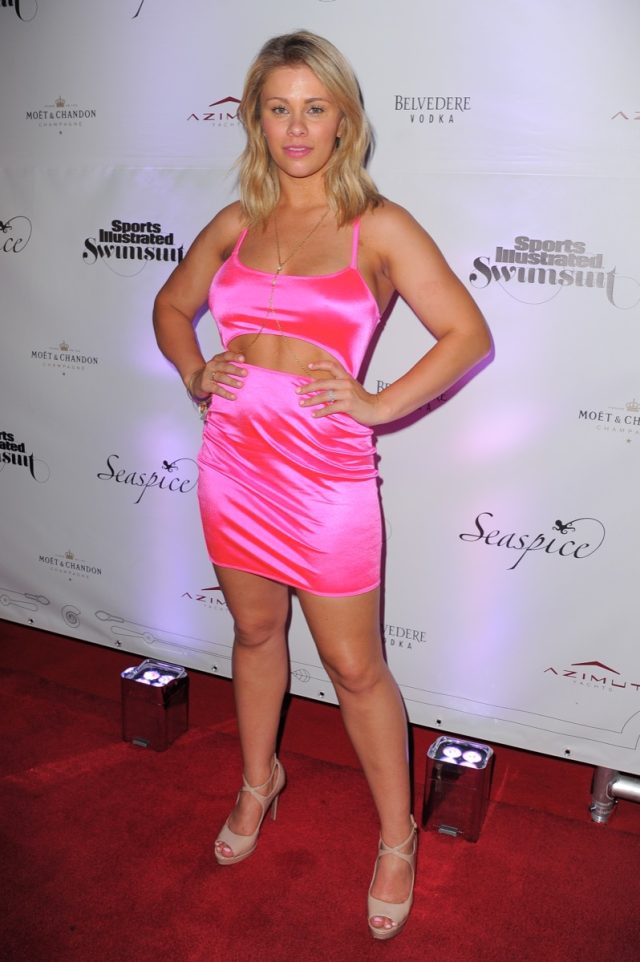 In an interview with Women Fitness, Paige VanZant talked about how she approaches recovering from injuries. "My husband kept me training and pushing very hard through every injury I encounter." VanZant also shared some advice for other fighters. "For young fighters who experience injuries my advice would be to keep your mind busy and heart focused on why you started. And remember fighting is not who you are it is what you do. The light always comes after the darkness."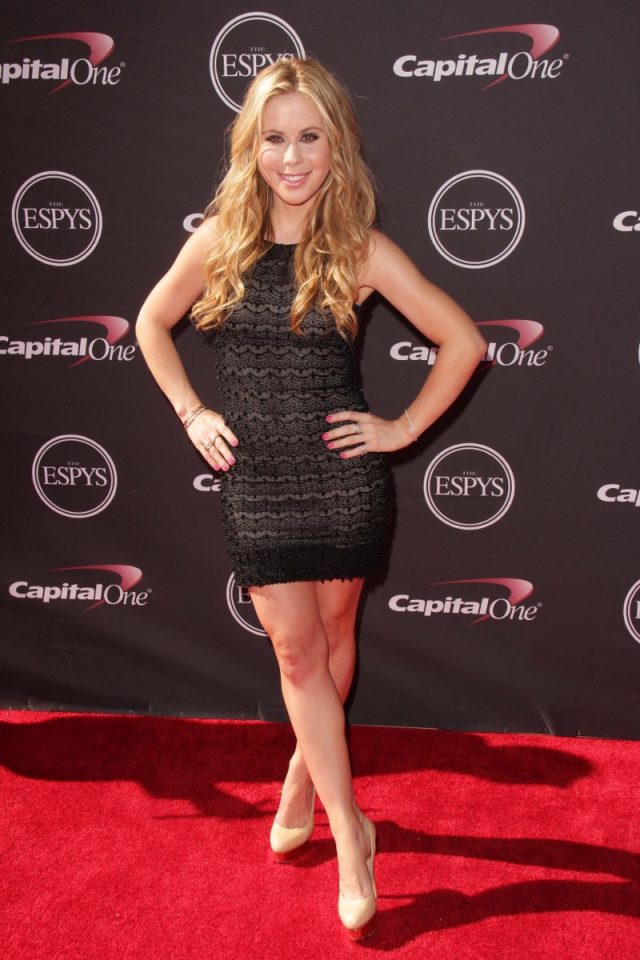 Tara Lipinski broke down her typical diet to People. She says that she believes in moderation when it comes to food. "Since exercise and diet have been a part of my life since I was young, I know balance and moderation are key. One of the biggest lessons I learned from my athletic career is that I must listen to my body to stay at peak performance levels. But when I need to splurge, I splurge. And then when I need to bring it back to greens and fruit, I do."
Anna Bechtel is a freelance writer currently based in Hamden, CT.
Read more
---