20 Amazing Bodies of Female Boxers
Here are their living tips.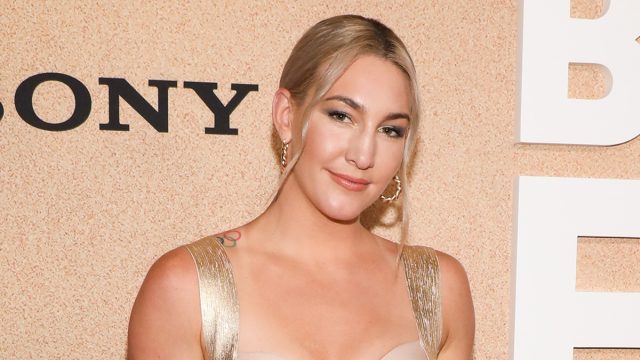 In the world of professional female boxing, these 20 remarkable athletes stand out not only for their prowess in the ring but also for their dedication to maintaining incredible bodies. From Olympic champions to rising stars, these boxers share insights into their training routines, diets, and the mental fortitude that drives them. Learn how Claressa Shields listens to her body, Amanda Serrano's strength and conditioning regimen, Jessica McCaskill's daily grind, and the unique strategies that keep these fighters at the top of their game. Discover the stories of resilience and determination that fuel these amazing bodies, inspiring a new generation of athletes.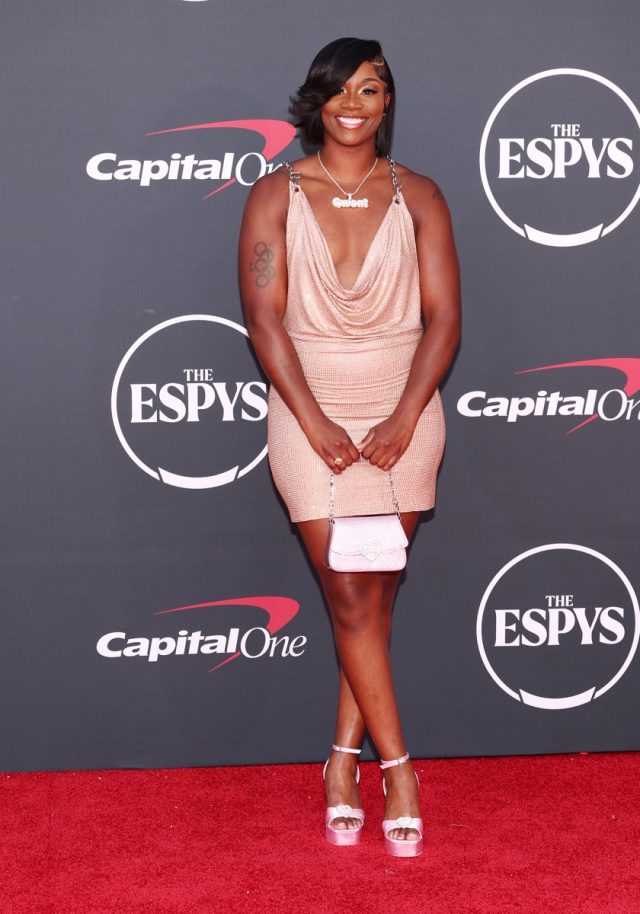 Claressa Shields tells Muscle and Fitness that her workouts are dependent on how she feels and what she's done that day. "Having a routine is a great thing for any athlete, but sometimes adding something new to a routine or just giving yourself a break is necessary. If you're training several times a day all week, by Friday, your body will wear down. I think that messes with some people when they're unable to finish out the week. When my body says, 'Hey, chill out, Claressa,' I'm more than willing to chill out and give my body a rest or cut a workout short."
Amanda Serrano shared her daily routine with Muscle and Fitness, including her workout routine. "I arrive back at the gym for my strength and conditioning training which includes: Squats, bench presses, military presses, barbell rows, pulldowns, barbell/dumbbell curls, triceps extensions, calf Raises. And on alternate days, I do my calisthenics (4 sets of pullups, pushups, chin-ups, and dips) back-to-back."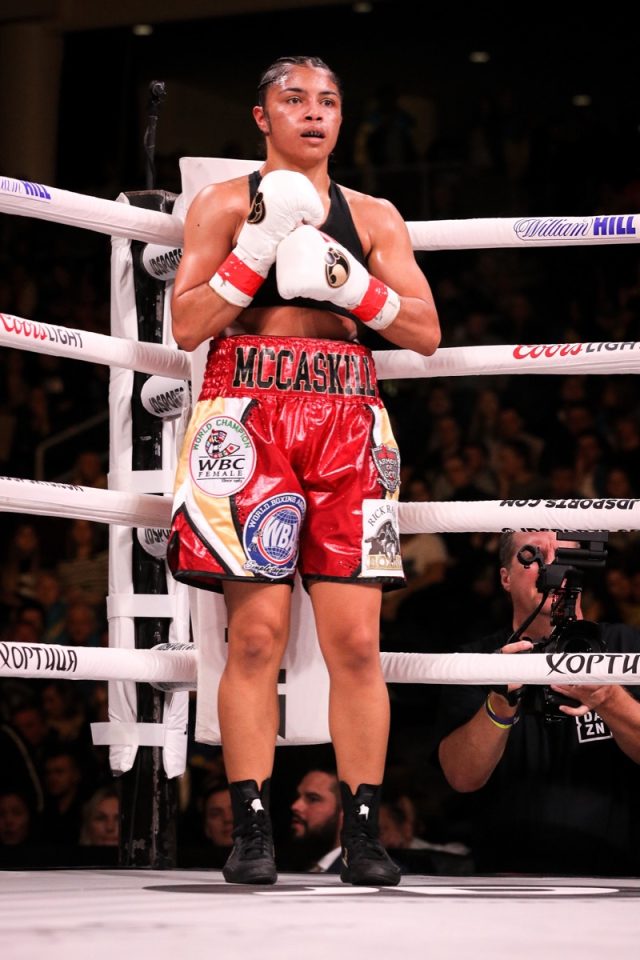 Jessica McCaskill shared her training routine in an interview with Front Proof Media. "We have strength and conditioning four times a week; we have sparring three times a week, just regular cardio every day, multiple times per day. I'm up at about 3:30 every weekday just to make sure I'm getting all of my workouts in. I still have my 9-5 job, which is more like a 6 am to 3 pm job, so I have to work around different schedules and different things I have on my plate, and it just kind of helps me stay consistent."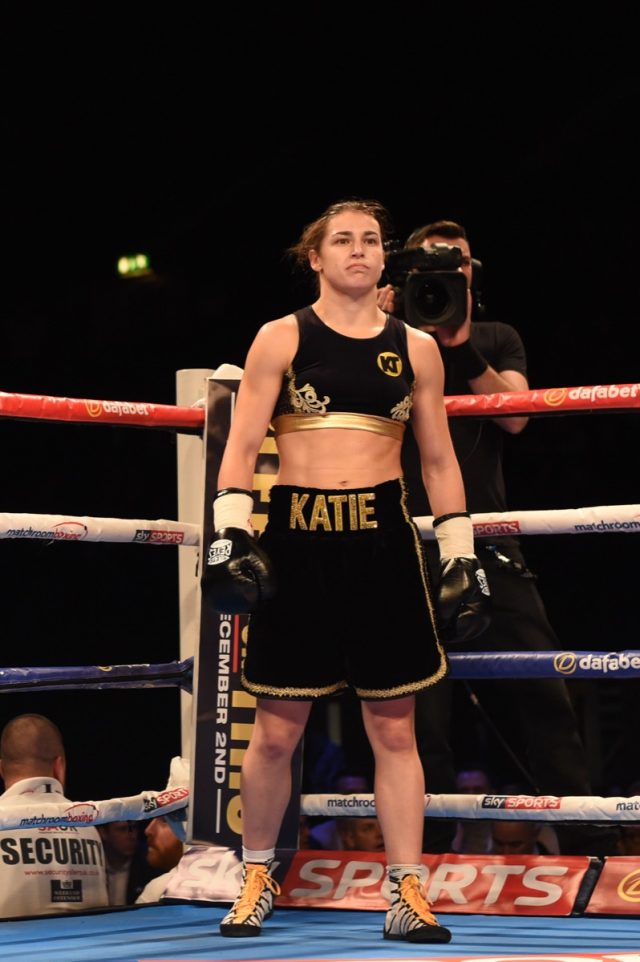 Katie Taylor likes to run to stay in shape. She shared her process in an interview with Sky Sports. "I don't really have a set distance. It changes from session to session. It could be maybe a sprint session, a hill session, or we could be running up mountains. A lot of hill runs actually, it's so important that your legs are strong. I train in Connecticut, so there's a lot of mountains there, and even the road ones are very hilly at times. That's probably my worst kind of session. I absolutely hate running sessions, but it's part and parcel, and those are the sessions that make the difference."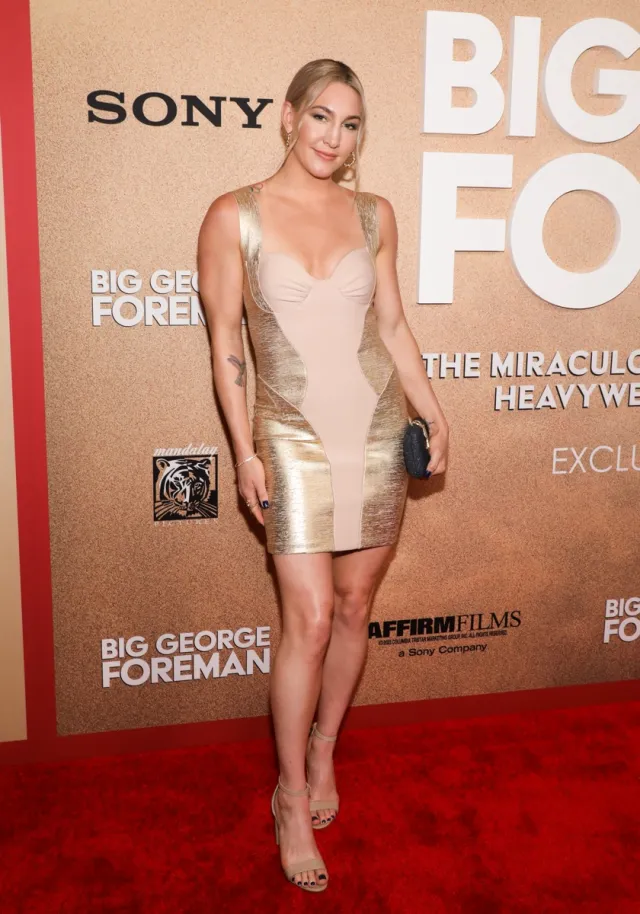 Mikaela Mayer shared how she stays motivated in an interview with Men's Journal. "Sometimes I wake up sore, tired, and I don't feel like sparring with a 175-pound dude who's going to hit me," she says. "But I really need to make sure I'm pushing myself, that I'm going to be able to push through four rounds straight. One of my favorite quotes is that practice doesn't make perfect—perfect practice makes perfect. It's better to hit the bag perfectly for five rounds than to hit it for 20 rounds."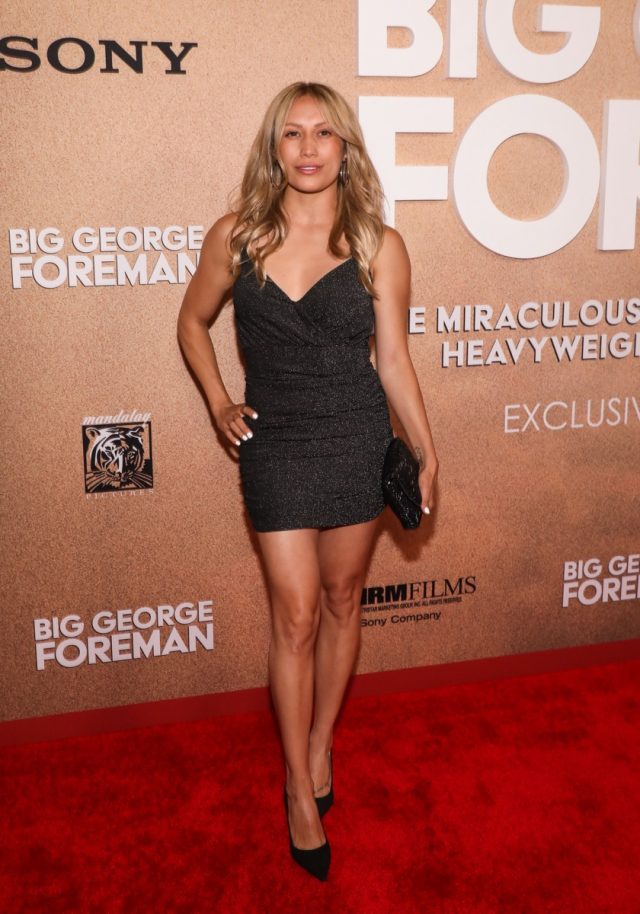 Seniesa Estrada shared her career goals in an interview with Athleisure Magazine. "In the sport, I just want to continue to elevate the sport of women's boxing to be better. It won't be easy for all female fighters, but all I can do is continue to accomplish my goals and for people to see me and recognize me so that they can be more open minded to watching women's boxing and supporting other women in the sport. Of course, my goal is to win multiple titles in 3 different weight divisions – which is definitely something that I want."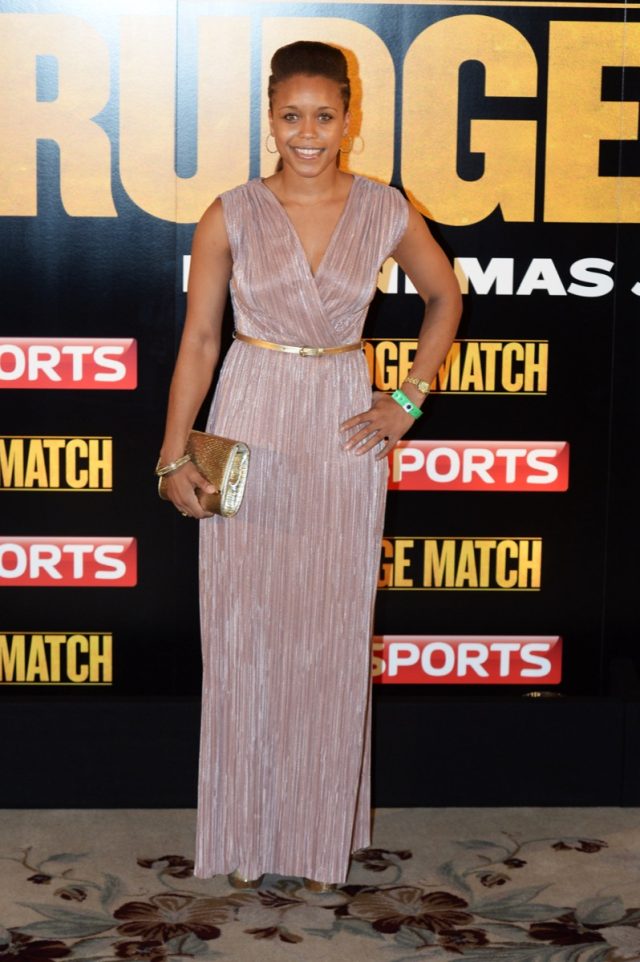 Natasha Jonas shared how she handles her nerves with Stylist.co. "Nerves are good, it just depends on how you control them," she says. "Some people need to be nervous, but I'm lucky that I'm one of those people who's laid back and calm. Some people get nervous and can't cope with those nerves, so it affects how they perform. For me, every time I get in the ring it's a big buzz. I love the feeling of competing, I love being in the ring and I love hearing the crowd cheering."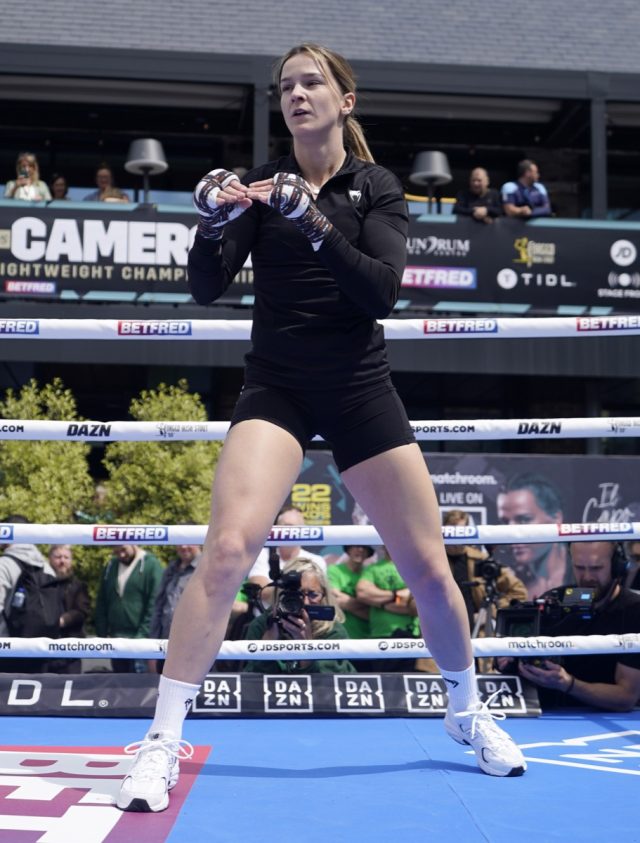 Terri Harper shared her training process in an interview with Venum.com. "I'm training twice a day, Monday to Friday, once on a Saturday. Working on power, endurance, and conditioning. Now I'm carrying this extra weight… it has more of an effect on your body thank you'd think. The lactic levels in your body will be much higher, you're putting a lot more demands on your body… so it's really a question of focusing on conditioning and getting used to the greater demands on my body as well as keeping my strength, eating well, fueling properly – following a strict nutrition plan."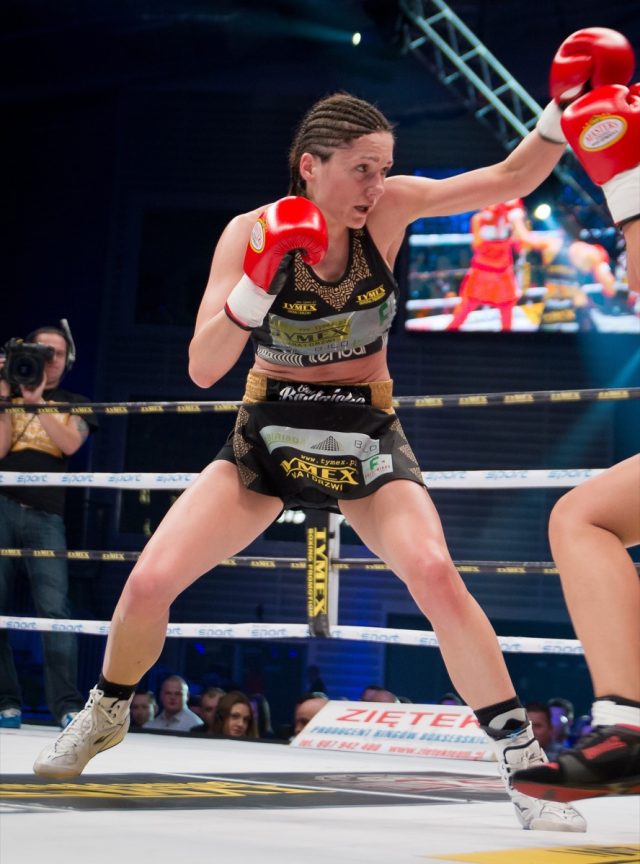 Ewa Brodnicka does a lot of things to keep herself in shape. She likes to spend a lot of time outside. Brodnicka shared these photos on Instagram of herself on a hike. She captioned the post, "Contact with nature gives calmness and relaxation." She also posted this video of herself swimming in a pool.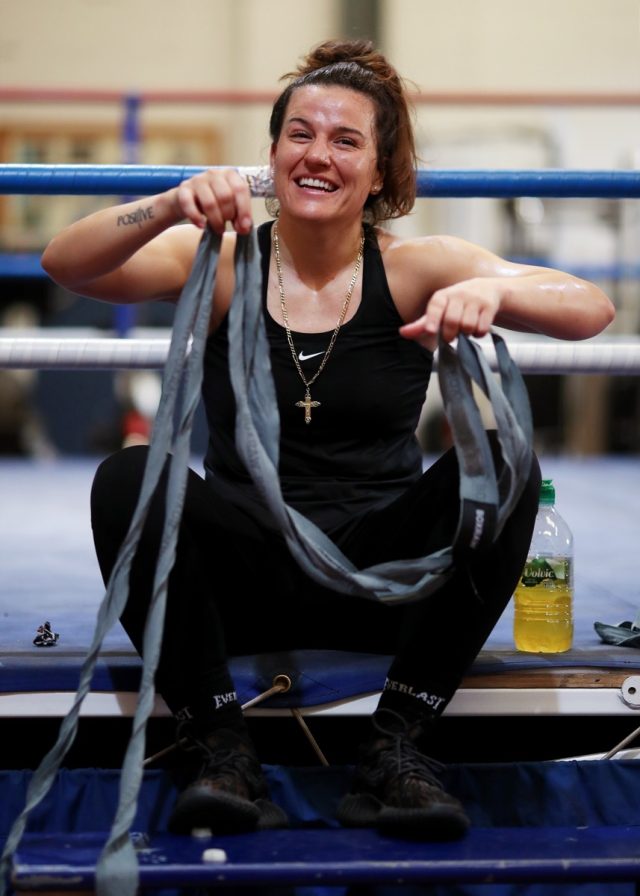 Chantelle Cameron shared her daily routine with Lessons In Badassery. She says that she likes to workout first thing in the morning. "My first morning session might be a steady run around 8.30am on an empty stomach to kick-start the day. A steady run will vary from 30 minutes to 1 hour, depending on how I feel. Sometimes, [if I don't run] I'll train later instead, with my first session at around 10.30am. This might be a strength and conditioning session or maybe a sparring session."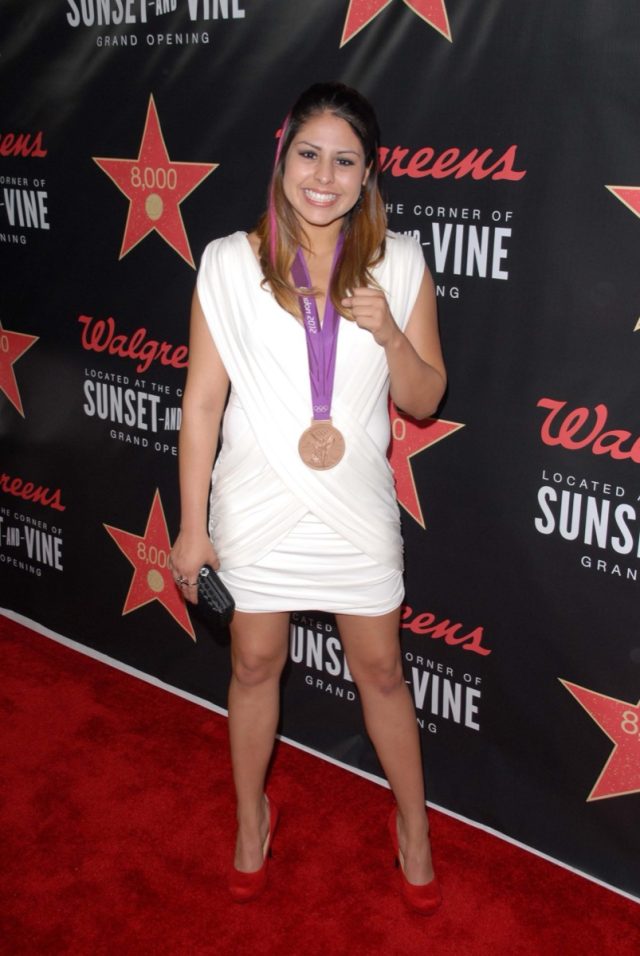 Marlen Esparza shared her typical diet with StyleCaster. She makes sure to eat healthy, and that includes what she snacks on. "I love Mango Chobani Greek yogurt, it's one of my favorite snacks. Another snack that I pre-make is a special oatmeal, which is whole-grain steel-cut oats with cashew milk, powdered peanut butter, organic honey, and chia seeds, and I let it sit in the refrigerator overnight and eat it cold."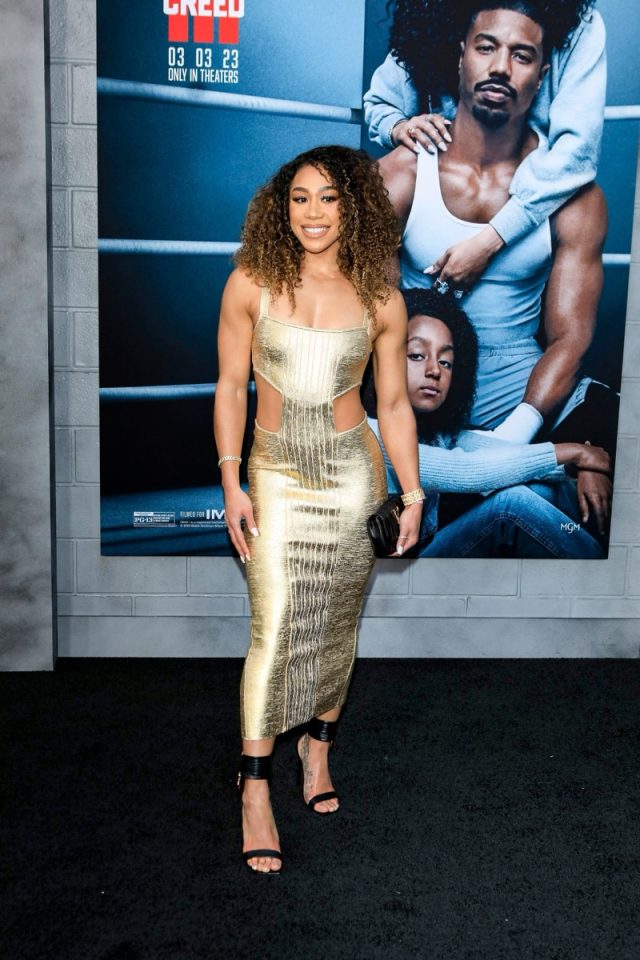 Alycia Baumgardner broke down her workout routine with Muscle and Fitness. "We start with a 5:30 a.m. run. We're doing 800 meters at the track. With where I'm at in camp, that's probably about eight of those, which is tough. We go back home, relax, have breakfast, get back up at noon. That will be when the second workout is. If it's a sparring day, I'm probably doing about eight to 10 rounds. After sparring, I'll hit the bag, might do a cooldown run. After that, I go back home, relax. The third workout of the day could be swimming or a recovery workout. I'll go to sleep after that and then do it again the next day."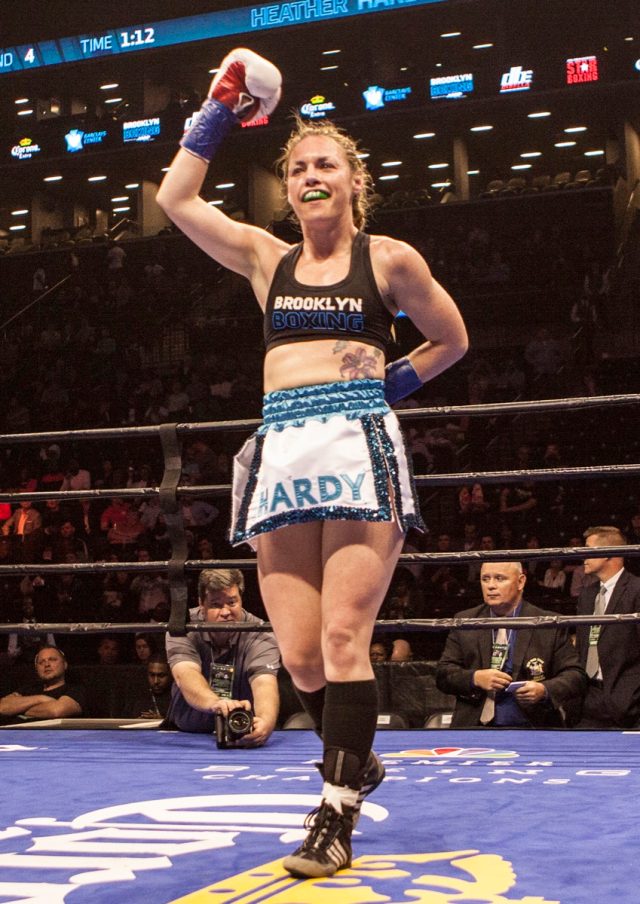 Heather Hardy shared her training secrets in an interview with AMNY.com. "I'm either sparring or working to enhance my boxing skills with my head coach, Devon Cormack. We work on everything from proper punching form and execution to footwork. I have a few different trainers. Devon is in charge of everything boxing, inside the ring. I put in a minimum of two hours of training per day."df44d9eab23ea271ddde7545ae2c09ec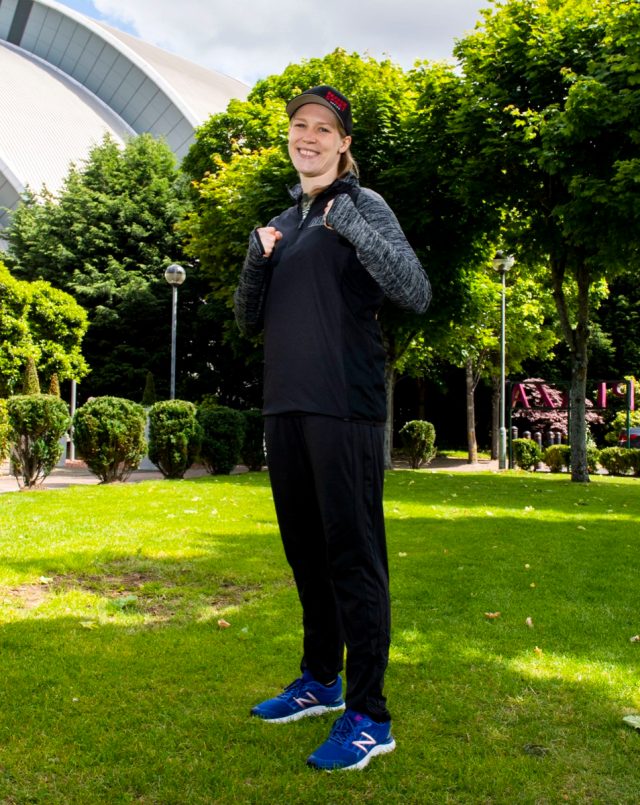 Hannah Rankin talked about how she won the super welterweight world title to GymBox.com. "I went into the ring with the mindset of 'I'm not leaving this room without the belt around my waist.' …I knew I'd won it, I knew it when it was getting called out, but you always have these horrible little moments where you think 'what if it isn't me?!'"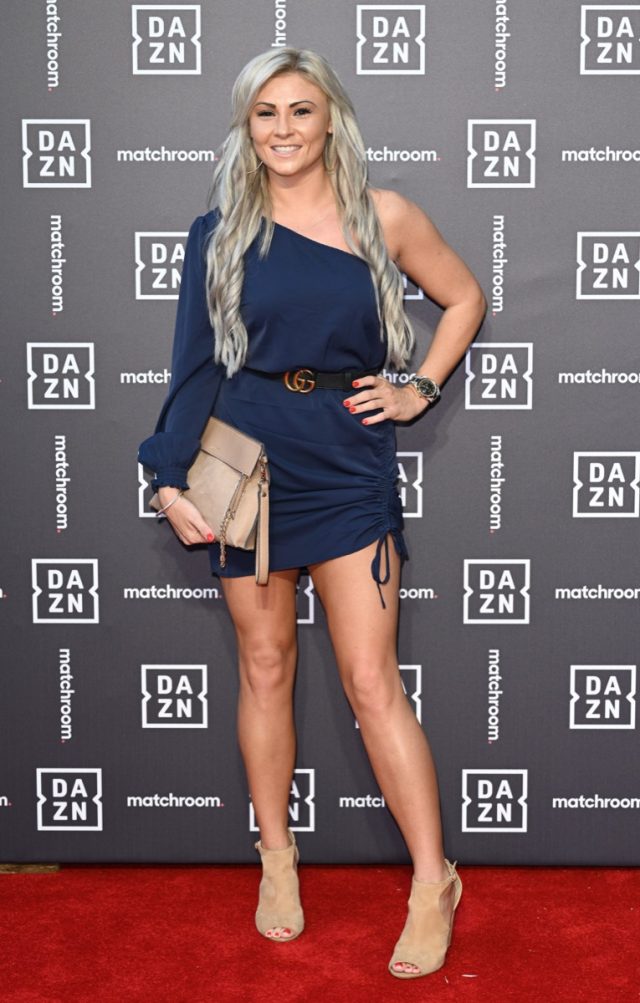 Shannon Courteney shared her typical diet in an interview with The Skinny Food Company. "Because of the amount of training I do, I have a high carb and protein diet. I have porridge, oats & water for breakfast, fish with veg or salad for lunch with rice, and then chicken & salad for dinner, and as a non guilty treat I'll have one Skinny Food snack a day, for example, some Chocolate Crispies or Choco Drops."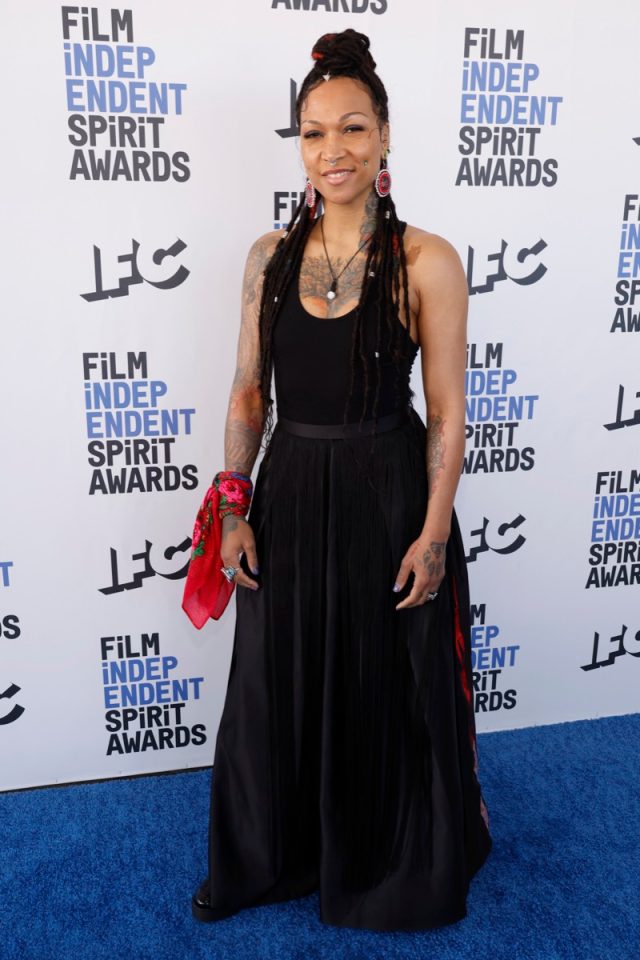 In an interview with the Philly Voice, Kali Reis shared how she processed her trauma. "It's taken awhile to like myself, oh, yeah, absolutely. I was ashamed about a lot of things that happened to me for years, and I didn't understand why. I was punishing myself for reasons I didn't know. I used to think there was a black cloud following me everywhere. But if I didn't go through all the things I did, I wouldn't be where I am. I can look myself in the face and be proud of the little 12-year-old girl still inside of me."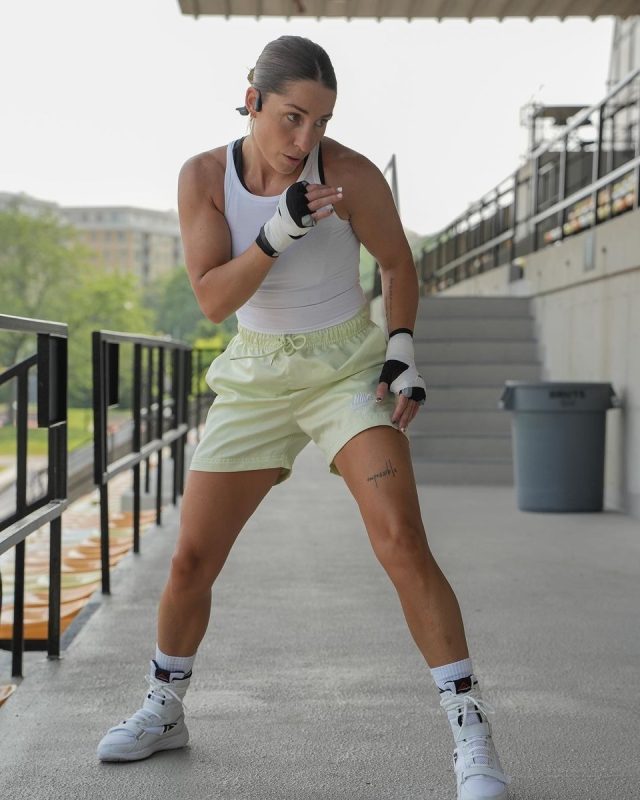 Kim Clavel opened up about how she recovers from losing a fight to Yesica Nary Plata to The Montreal Gazette. "I believe in my promotion," she said. "I was ready to fight a girl like Plata. Maybe it wasn't my best night, but it's ok and I have no regrets. I believe this happened to make me stronger and better."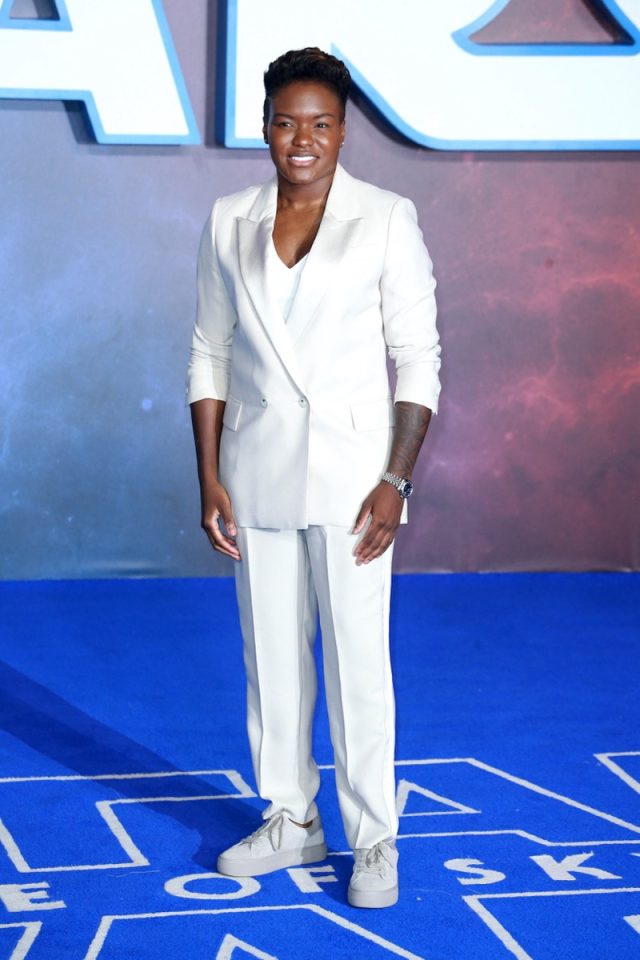 Nicola Adams revealed her workout secrets in an interview with Glamour. "I workout five days a week, twice a day. I'll either go for a run – usually no more than 3 miles – or do strength training, such as bench presses, squats, dead lifts, press ups, or pull ups. In the evening, I do a boxing session. On my days off I also enjoy bikram yoga as a way to stretch my body out and mentally recharge."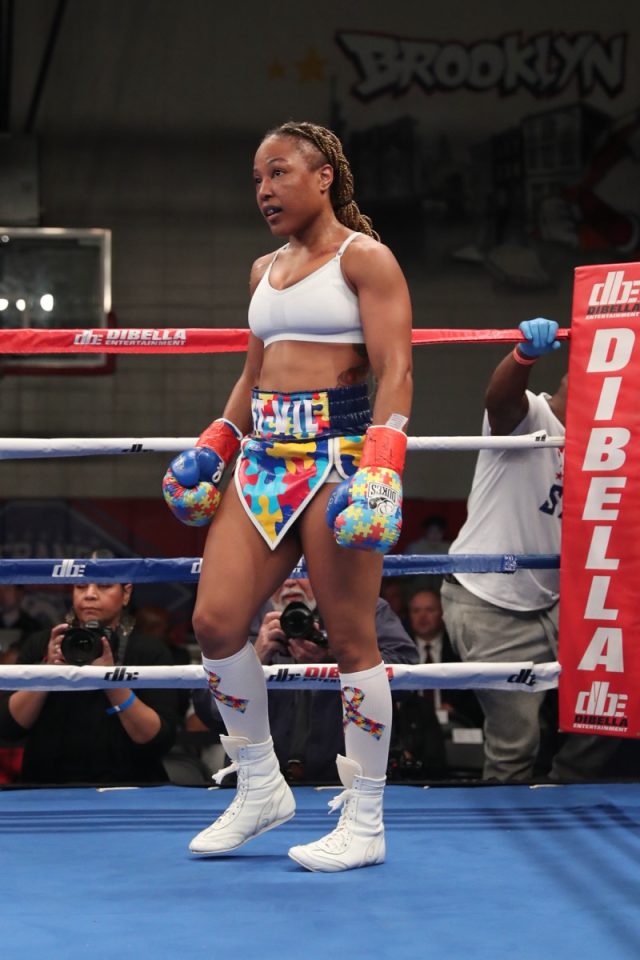 Melissa St. Vil revealed how she got into boxing in an interview with BoxingInsider.com. "I grew up in an abusive household and I found boxing," St. Vil said. "I used boxing as an outlet to let go of my anger and I just stuck with it. It was a safe haven for me. I had my first fight when I was 17 and it just took off from there. I always liked fighting before boxing; I always got into street fights. Like I said before, boxing was a safe haven for me because I was going through a lot mentally and I just needed to get away and boxing was that for me."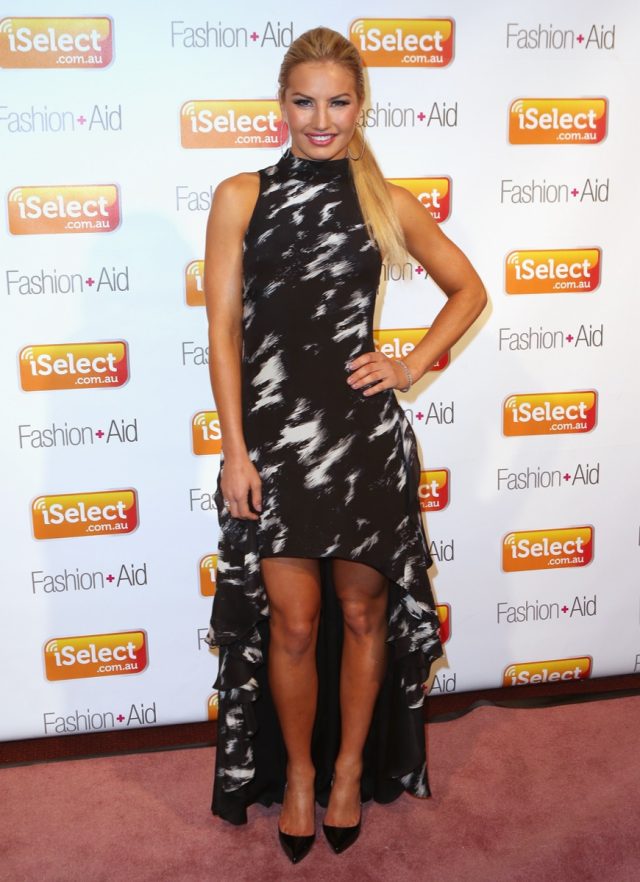 Lauryn Eagle shared her workout secrets with Women Fitness. "I absolutely thrive on a regular planned exercise routine. Average 2 -3 hours a day, depending on my work commitments. I love running. Nothing beats putting on my music and pounding the roads and beaches of this beautiful city we all live in. I can sometimes run up to 10km a day. I also do lots of core strengthening with weight assisted crunches, lengthy sustained leg raises, and a punishing medicine ball workout. Skipping is a specialty and a great cardio and rhythm workout for me. My routine becomes way more intense leading into a fight with regular sparring and shoulder strengthening together with hundreds of squats and lunges. For a change I sometime do my whole workout in a swimming pool. The added water resistance really builds your strength."
Anna Bechtel is a freelance writer currently based in Hamden, CT.
Read more
---