20 Amazing Bodies of Female Country Music Stars
Here is how they stay in shape.
Country music stars not only captivate us with their incredible talents but also inspire us with their dedication to maintaining healthy and balanced lifestyles. In this article, we'll delve into the fitness, self-care, and wellness secrets of 20 remarkable female country music stars. From Shania Twain's love for walking to Carrie Underwood's empowering workouts, and from Miranda Lambert's body-positive message to Kacey Musgraves' self-care routine, these artists share their insights on staying fit, confident, and grounded in the spotlight. Join us as we explore how these women navigate the demands of their careers while prioritizing their health and well-being.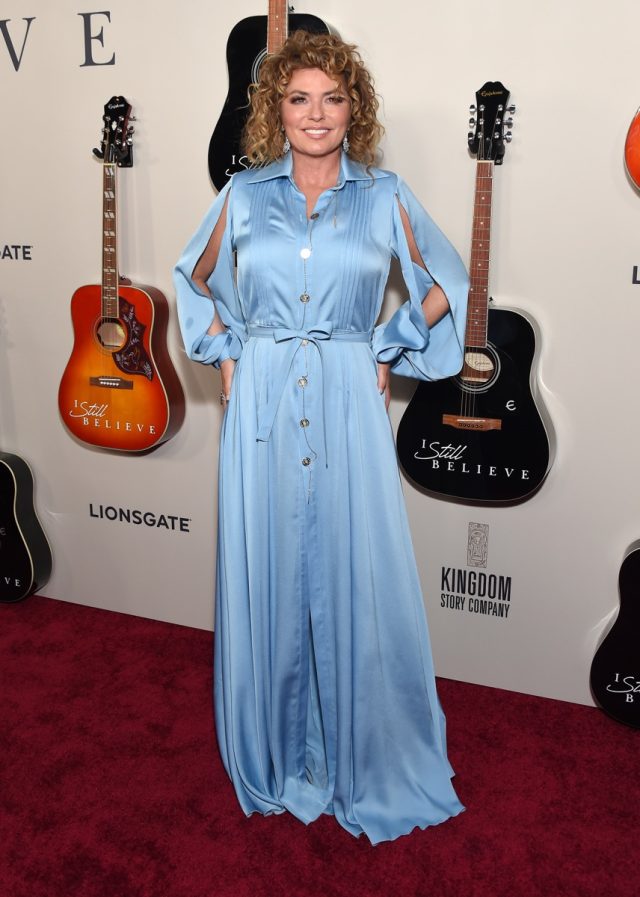 Shania Twain talked about her wellness secrets in an interview with The Cut. She says that she likes to walk to keep herself fit. "If I'm going to do shortcuts because I'm traveling and I can't manage the environment around me or my schedule is too much, walking is my key thing. If I've got to go to an appointment, I'll try to walk there, or walk back because going off to play tennis isn't always easy when I've got a busy work schedule. I'll wear my running shoes for the walk and pack my dress shoes in my backpack, and build in my exercise that way."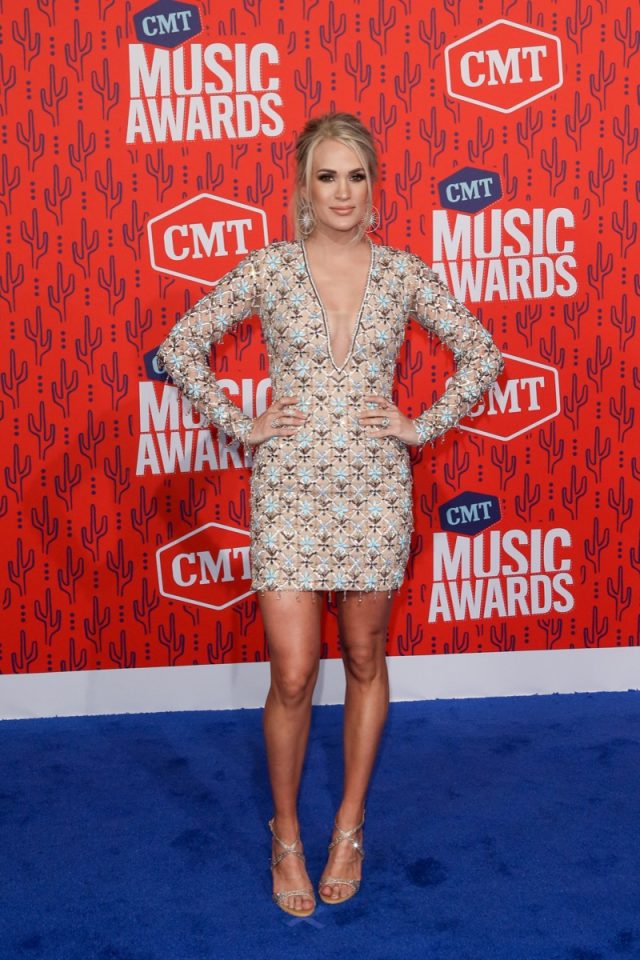 Carrie Underwood's trainer, Eve Overland, talked about the singer's workout routine with E! News. "She likes to stick with the basics because they work," Overland said. "Not to mention, it's empowering, exciting and makes you feel like a total badass when you go up in weight and see strength gains with those major lifts. Lateral band walks—an exercise that helps shape the hips and glutes using a resistance band—using the leg press machine, hamstring curls and cable straight-leg kickbacks are a few more go-tos because of the great pump they give you."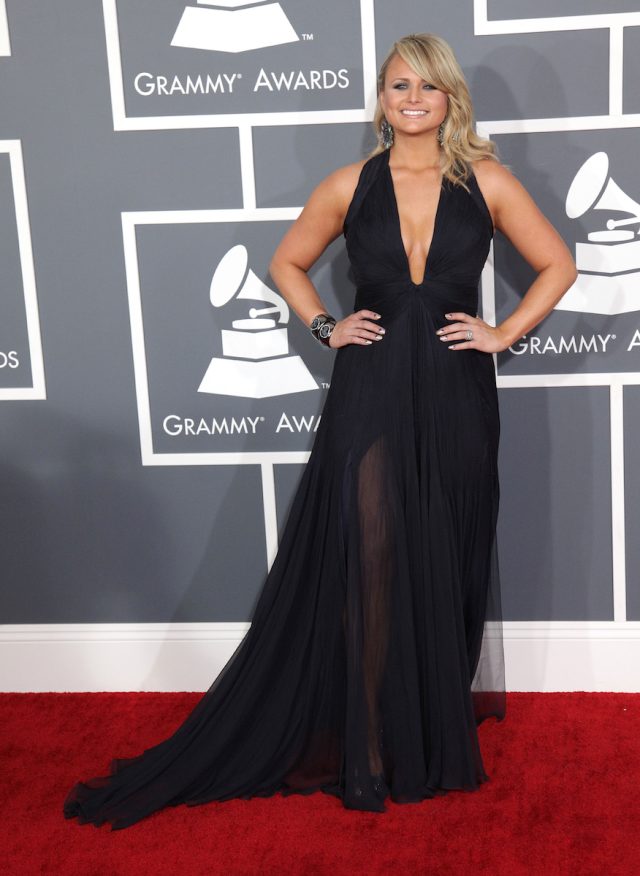 Miranda Lambert is all about body-positivity, and wants to inspire others to do the same. "I'm not naturally small," she told Good Housekeeping. "And I'm fine with that, because so many girls come up to me and say, 'Thank you for being normal-sized — it gives us hope that you don't have to be a size 2 to be somebody.'"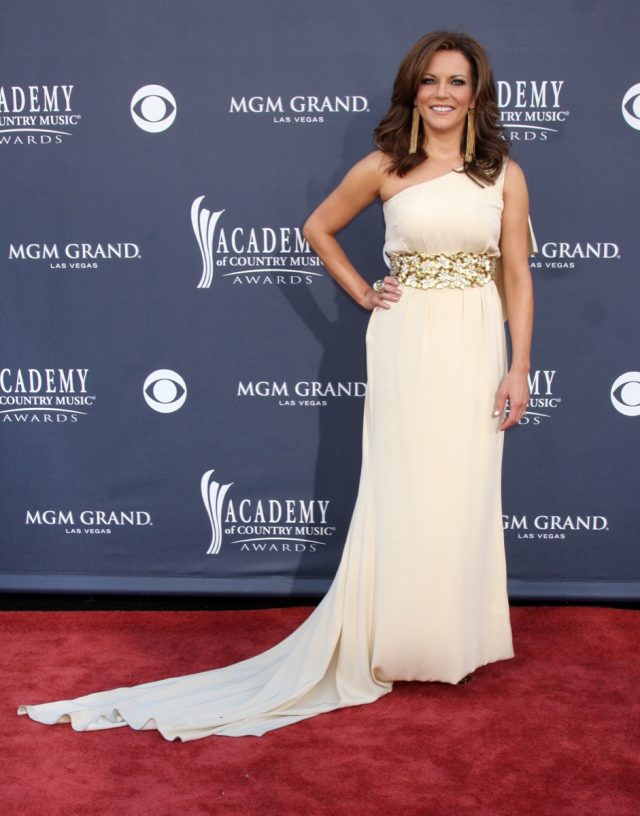 Martina McBride shared her secrets for eating healthy on the road to Us Weekly. "We work really close with the caterers to make sure that there's healthy food and it's all fresh. I really work hard at not having unhealthy snacks even on the bus. I mean, we don't even have them available and I think that makes a big difference."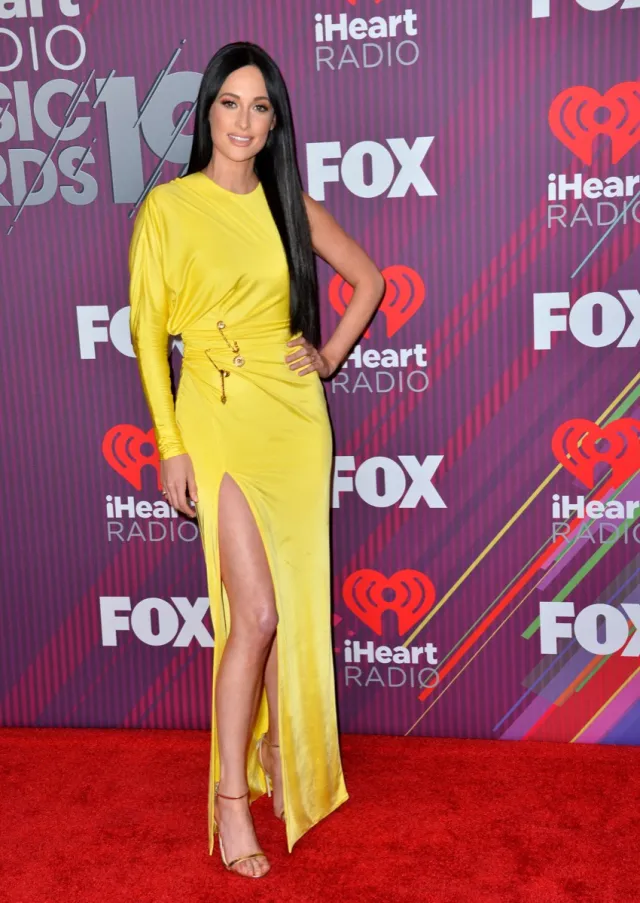 Kacey Musgraves shared her self-care routine in an interview with Glamour. "A big part of my self-care mindset is just giving myself a break from the pressure I put on myself. As far as products, I do love the CBD pens and pre-rolls from The Edie Parker line, Weedie Parker. I also try to stay hydrated, eat clean, get enough sleep, and stay on top of going to therapy. And laugh. I love, love, love laughing."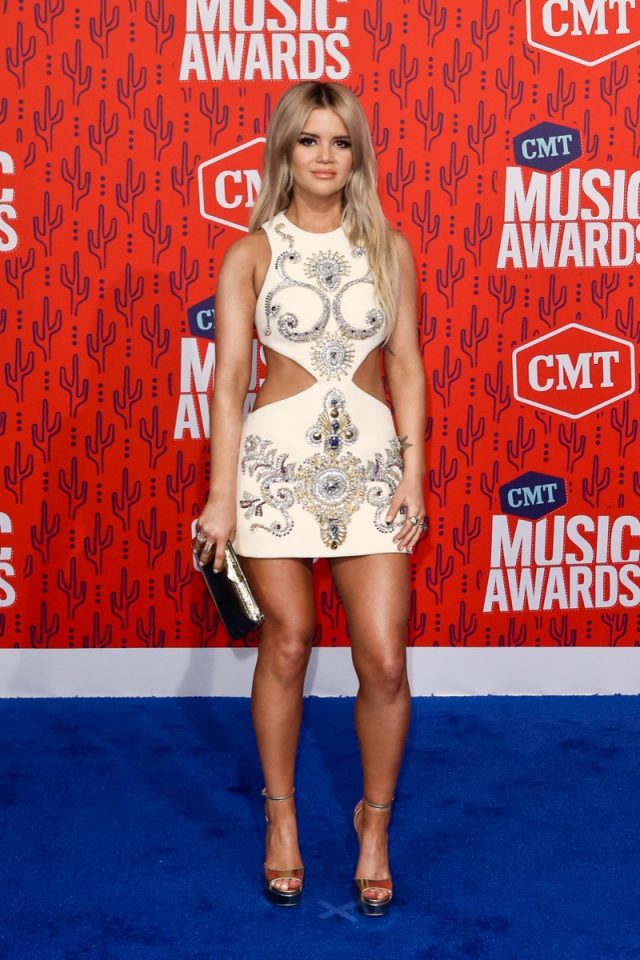 Maren Morris shared some of her secrets to staying healthy while touring in an interview with Women's Health. She says that she will do virtual sessions with her trainer, Erin Opera. Morris also shared some of the exercises she does. "Squat lunges are the worst. They're so hard because that's the area I need it most—my thighs and butt."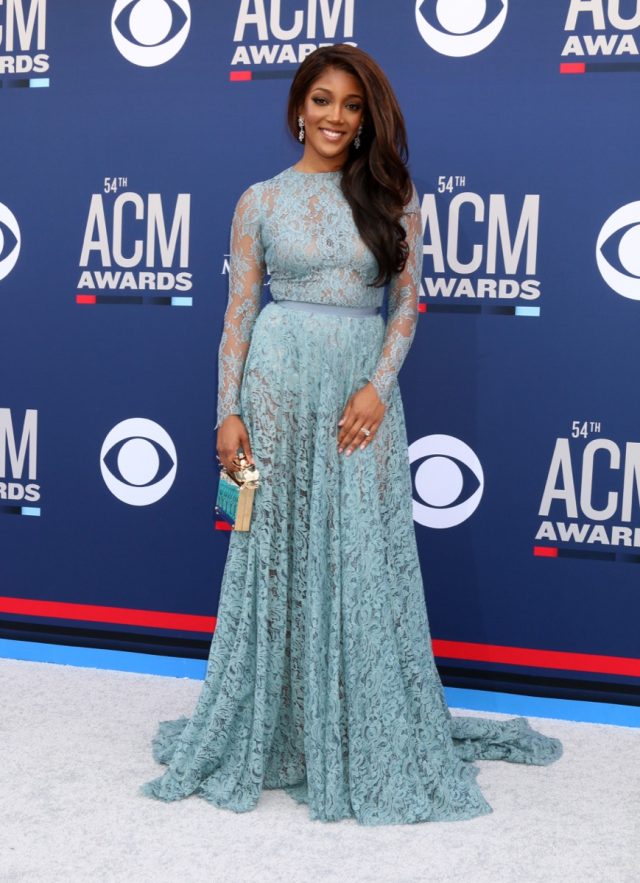 In 2021, Mickey Guyton talked to The Sun about what it was like to receive the Best New Artist Grammy nomination after working for years. She says that she struggled with depression and learned to stand up for herself. "I was in therapy. I quit drinking. And the clarity that came with that, I could see everything so clearly and I realized the power in being myself. That's what people want. It made me a stronger person."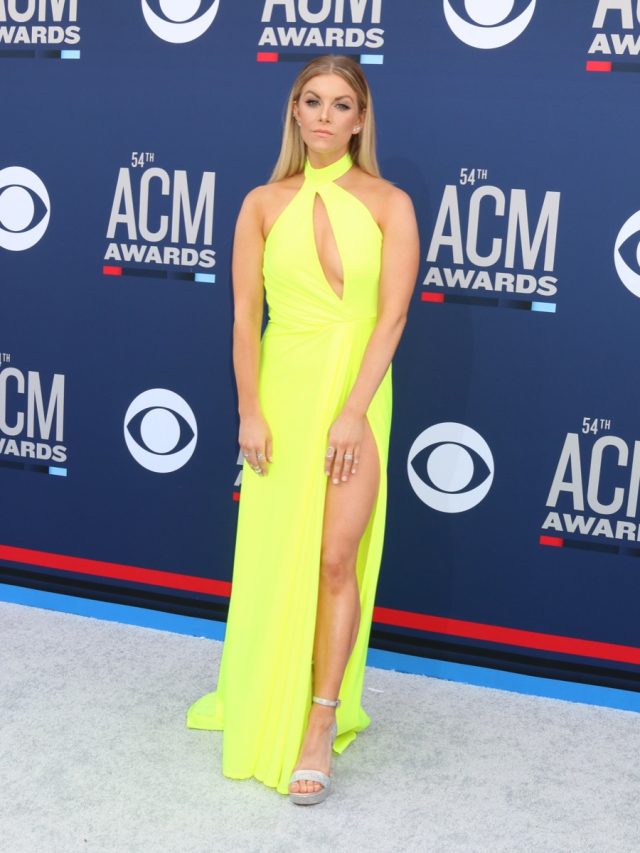 In an interview on the Off The Vine with Kaitlyn Bristowe podcast, Lindsay Ell talked about why she decided to come forward about having an eating disorder. "I feel like through vulnerability and through being open, we are definitely able to make these tough places in our life so much easier. The more I share my heart and the things I'm going through, it causes me to just to be real and not sit in denial of my own self."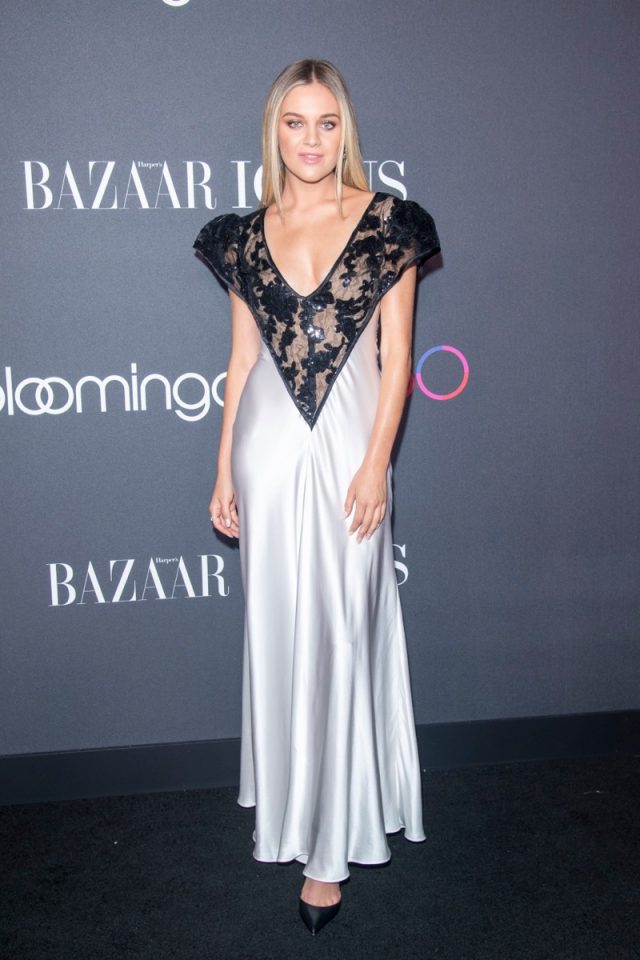 Kelsea Ballerini talked about her fitness secrets with Nashville Edit. "Find a workout that YOU like, not what someone else pushes. There are so many different kinds of moving. Going to the gym or running on the treadmill, which I personally hate and tried for years, isn't the only way to exercise. I love any kind of cycle class because the music is super loud, the lights are dark, and I can shut my eyes and feel like I am at home with my headphones on. I also love Pilates for building long, lean muscle. Lastly, I work out with a personal trainer who is super encouraging and helps me meet my fitness goals. Working out, something I used to dread, is now something that I look forward to because it boosts my stamina onstage and makes me feel much more clear-headed and, in my body, too."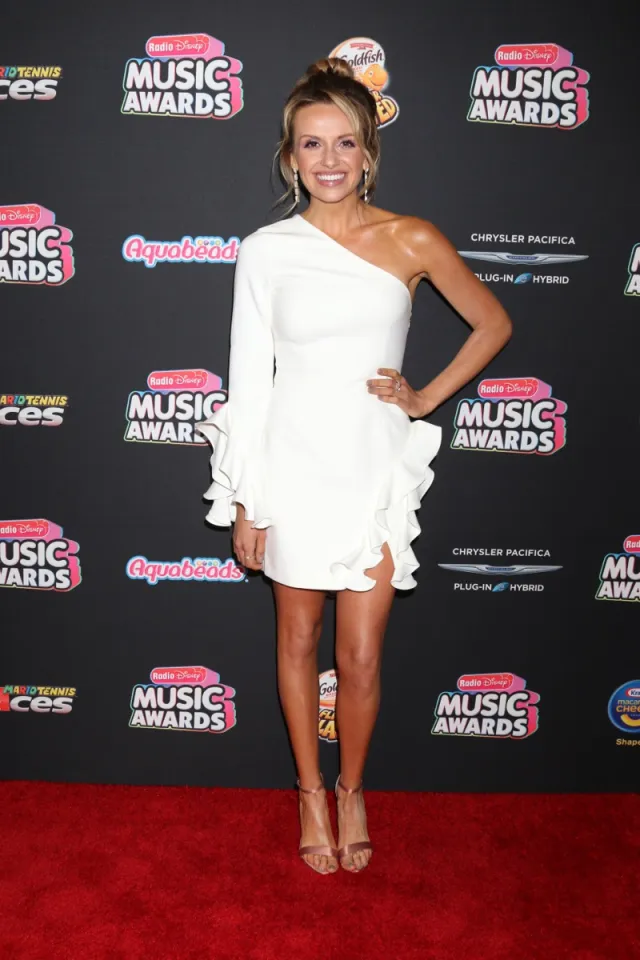 Carly Pearce tells Garmin.com that staying healthy is important to her. "For the last 10 years I've really prioritized that. My dad had a massive heart attack when I was a teenager and it just kind of rocked my world. There is heart disease in my family now and cancer is a big part of my family history and health. I feel better when I work out, I feel better when I eat right and I feel like my mind is in a better spot. My entire life is chaotic, as far as on a daily basis. If I can have that little time to control, I almost use it as meditation to run, and my body feels good to play shows and perform for an hour and sing and not get winded. When you have people looking at you 24/7, and taking pictures of you, you want to look your best and feel your best. I always said if I wasn't an artist I would go into nutrition or sports medicine, I really love all things health."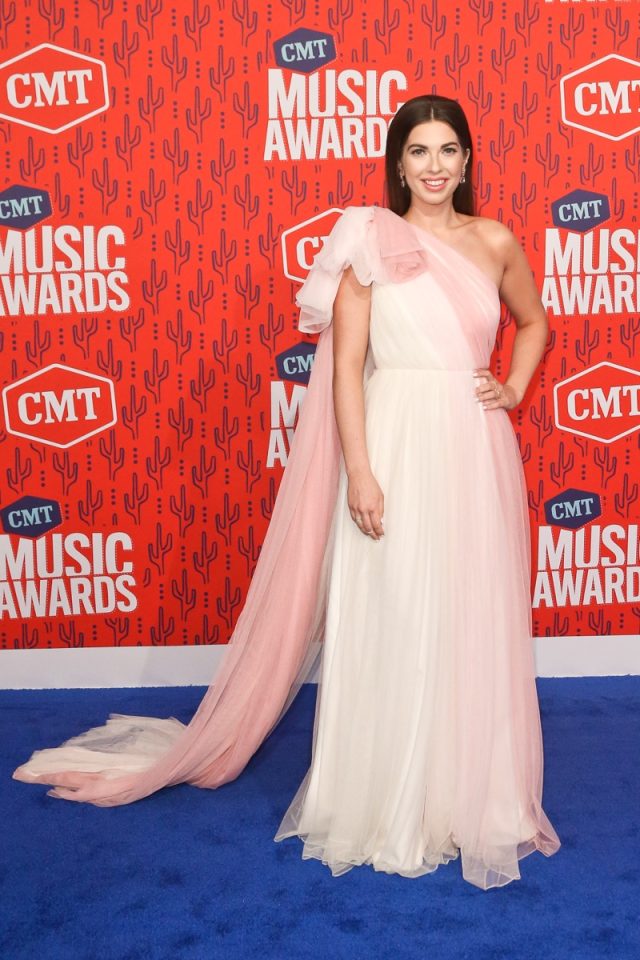 Jenny Tolman is all about having gratitude. She tells Forbes that this helped her get through her trauma after an abusive relationship as a teen that forced her to drop out of school. "There was this point where I was like, 'okay, I can sit here and wallow in this forever and feel sorry for myself or I can find a way to feel better about it.' So, I started focusing on gratitude and being grateful for the things I DID have. And I found things to look forward to, and it was a really powerful tool to bring me out of this dark place."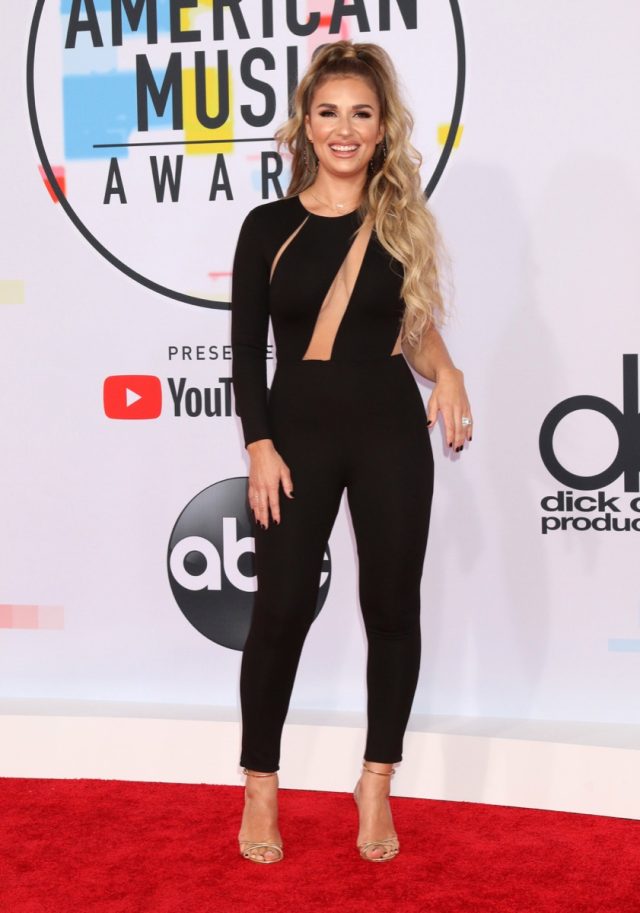 Jessie James Decker is extremely busy, which means she has to have workouts that she can do when she's traveling. "I like to walk everywhere as much as possible," she tells Us Weekly. "So instead of getting an Uber in a city where I want to go have a lunch or go shopping, we'll just walk." Decker also says that she tracks her movement each day. "I've been keeping track on my phone, and if I can do at least two or three miles a day, then I feel like I did good."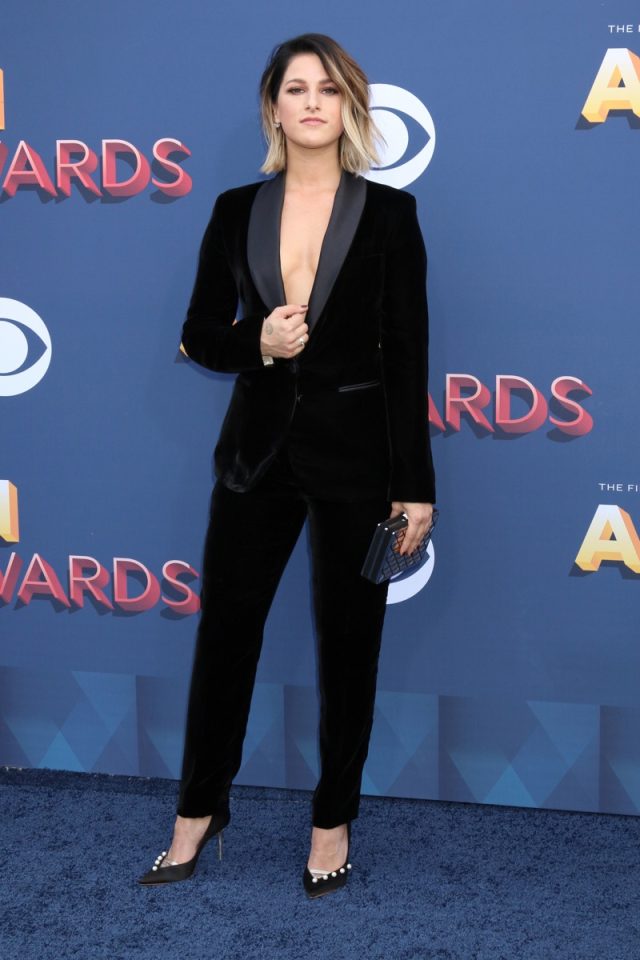 Cassadee Pope is a big fan of Pilates. She even shared a photo on Instagram of herself on a reformer at the studio. Pope captioned the post,  "Thank you @marathonpilates for kicking my carb eatin, margarita drinkin ass today." Better Health states, "Pilates is a safe and effective method of rehabilitation and exercise that focuses on muscular balance, improves strength and flexibility."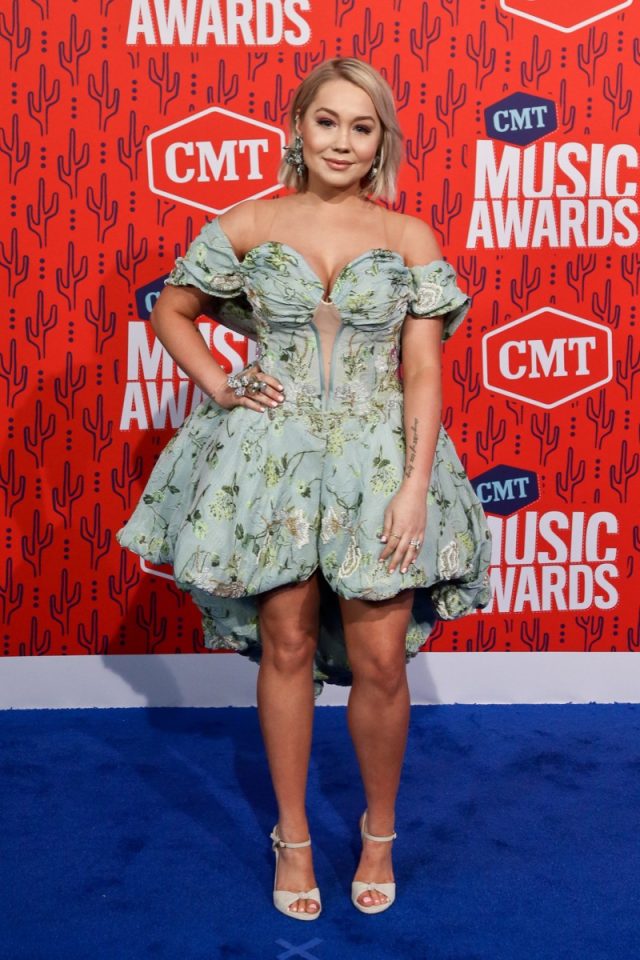 RaeLynn has a busy life, but she still makes time for herself. She tells Taste Of Country that she spends each morning relaxing with her journal and her breakfast. "It's different everyday, and especially being on the road, it can get a little crazy. But having that time in the morning to just kind of center myself is really important for me."df44d9eab23ea271ddde7545ae2c09ec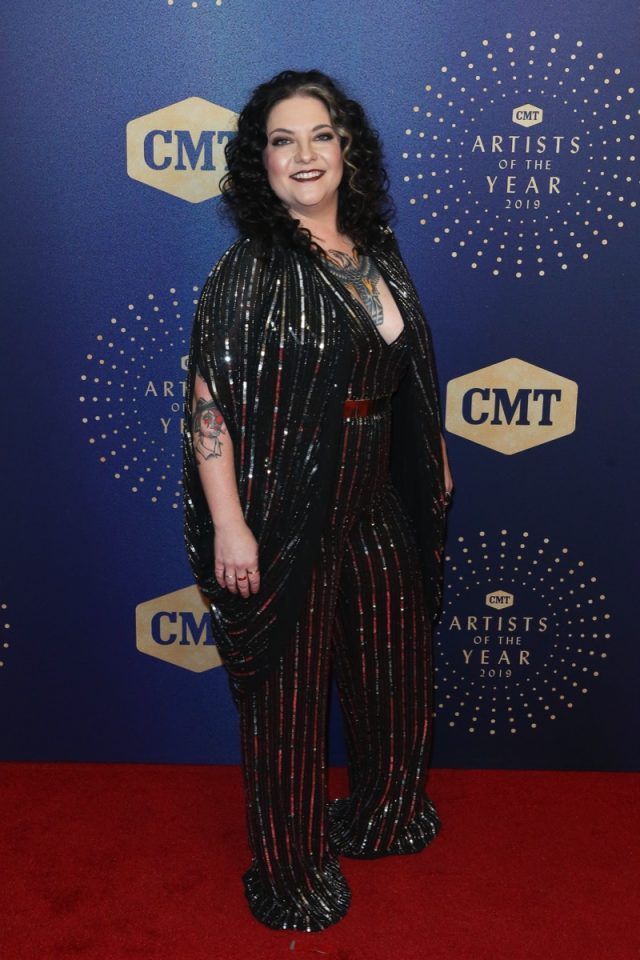 Ashley McBryde talked about her career in an interview with Grammy.com. She says that she has learned to be true to herself following her attempting to change things. "I tried to do the thing that people would have me do, and it was a momentum and a façade that I knew there's no way I could keep that up, and maybe stick out my stomach, two for ten, that I'm the skinniest girl in the room," she said. "I'm never gonna be that and that's fine. I look silly with straight hair. That for me was a big turning point, and also some of the songs that we were choosing for me at the time. It's not that I didn't like them. I wrote them, but they weren't exactly the thing I would want to do and the message that I wanted to put out. I had stuff that had better messages to it. And learning that I really suck at being anybody else, and as long as I've got permission to just be me, and me and the guys can just make the music that [speaks] to us, that's when it started working for us. That's when the ball really started rolling."
For Tenille Townes, music is a great way for her to help with her mental health. "I felt like I was going insane in my house, feeling completely worried and anxious and scared," she told People. "But I was constantly asking myself, 'what do I do with this?' I'm so glad that music was a place where I could put it all. It always gives me a way to take a hot air balloon ride of sorts, where I can just float above the situation and see it from a higher vantage point. Writing over the past year, I have felt that firsthand for myself in a way that I've really never felt before. That's what I love the most about songwriting is it can kind of just pull me out of something to look at it differently."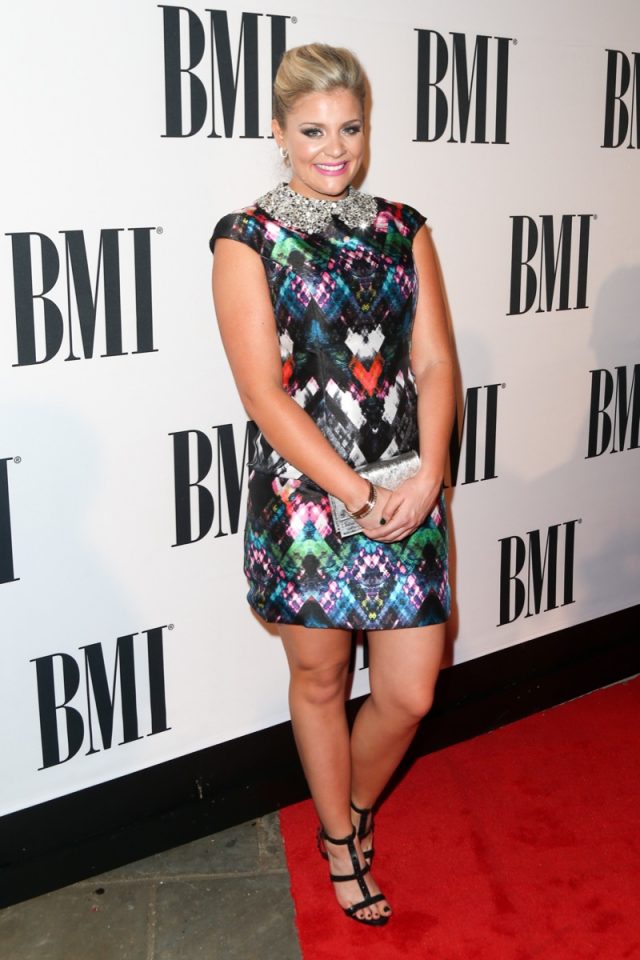 Lauren Alaina is open about her struggles with an eating disorder. She talked about her recovery in an interview with The Tennessean. "I'm still learning to love myself. I want to be the girl who has a positive influence on people's lifestyle. I don't want to be the girl who has an eating disorder and that's why she looks the way she looks."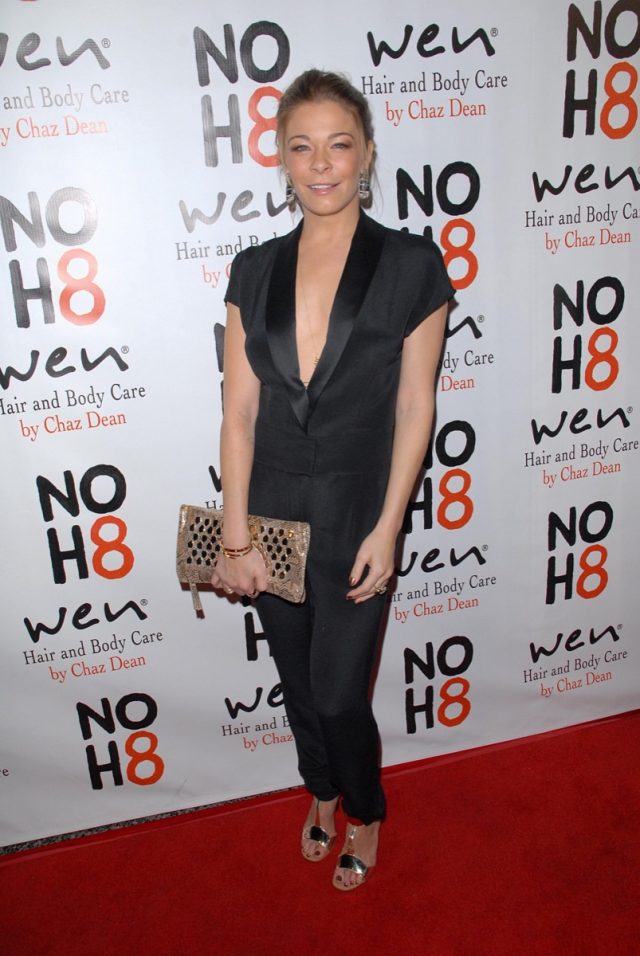 LeAnn Rimes shared some of her favorite products with NYMag. In it, she revealed that she likes to use the Rapid Release Therapy system to help her recover. "I've used a lot of the other percussive massage therapy guns and gave up on them. Nothing ever really releases my muscles. This uses vibration frequency to release the muscles and it is heaven for me. I take it on the road when I travel. When I'm singing, the muscles in my neck and jaw can get really tight. I find that this is super, super-helpful to release all of that tension. It's more of a vibration frequency than it is an actual pounding. With all the other ones, I feel like I'm being hit. This feels more like a nice little tingly vibration. I use it whenever I feel like I'm getting a little tense. Definitely after my shows, or sometimes after a workout. It's a great tool to have."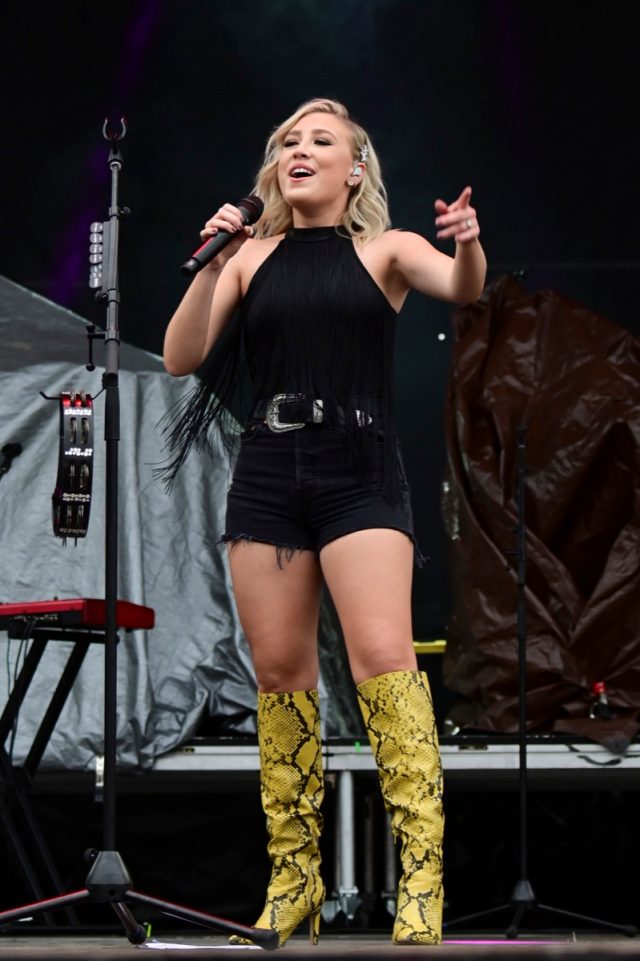 Maddie Marlow shared her workout routine on TikTok. She captioned it, "This is my 30 minute workout routine that I do everyday. I start with 15 minutes on the treadmill, just at a three, then I go into four exercises four times with 25 reps. So these are some bicep curls to get those arms toned, some donkey kicks to get that Lainey Wilson dump truck bootay. Then we're going into some Spiderman crunches, this is great for that lower belly that's so hard to get, and some goddess squats. This is great for your booty and your thighs."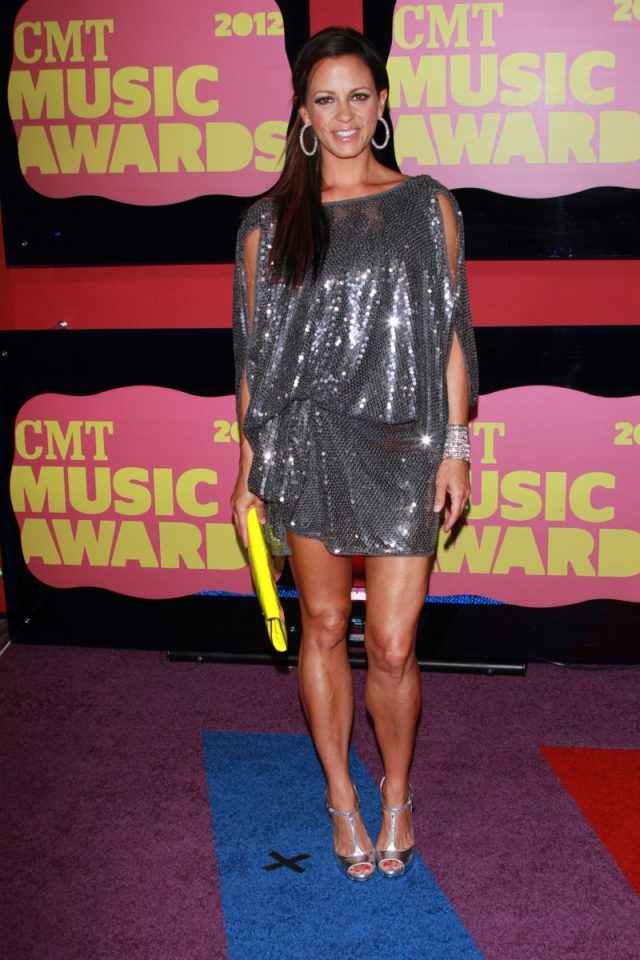 Sara Evans talked about her diet in an interview. "Don't overeat and don't starve yourself either," she said. "It's everything in moderation. That's the way I like to live life: everything in moderation. If you're sitting there and you've had two pieces of pizza and you feel stuffed, don't go for that third one. It's common sense. I have no diet tricks, I have no 'I never eat carbs' or 'I never . . .' I eat a little bit, and as soon as I feel full, I stop. Then I don't eat again until I'm hungry."
Anna Bechtel is a freelance writer currently based in Hamden, CT.
Read more
---