19 Amazing Bodies of Female Lacrosse Stars
Here are their fitness tips.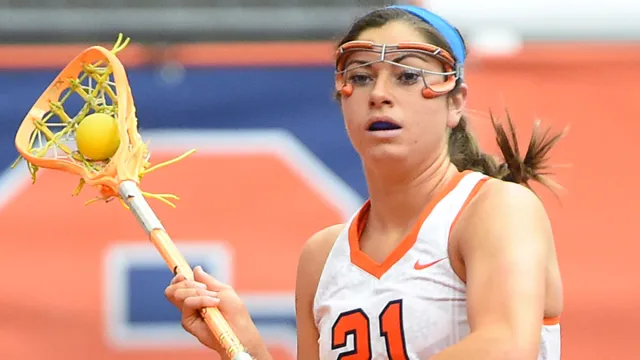 Discover the incredible fitness and lifestyle insights of 19 female lacrosse stars in this exciting compilation. From Taylor Cummings' balanced approach to diet to Kylie Ohlmiller's fearless recovery journey after an ACL tear, each athlete offers a unique perspective on fitness, nutrition,and perseverance. Dive into their stories, as they share their pre-game rituals, workout routines, and life beyond the field. Learn from champions like Megan Douty, who emphasizes the importance of protein and carbohydrates, and Charlotte North, who unveils her secrets for better shooting. Explore the diverse paths and strategies that these remarkable lacrosse stars employ to stay at the top of their game.
`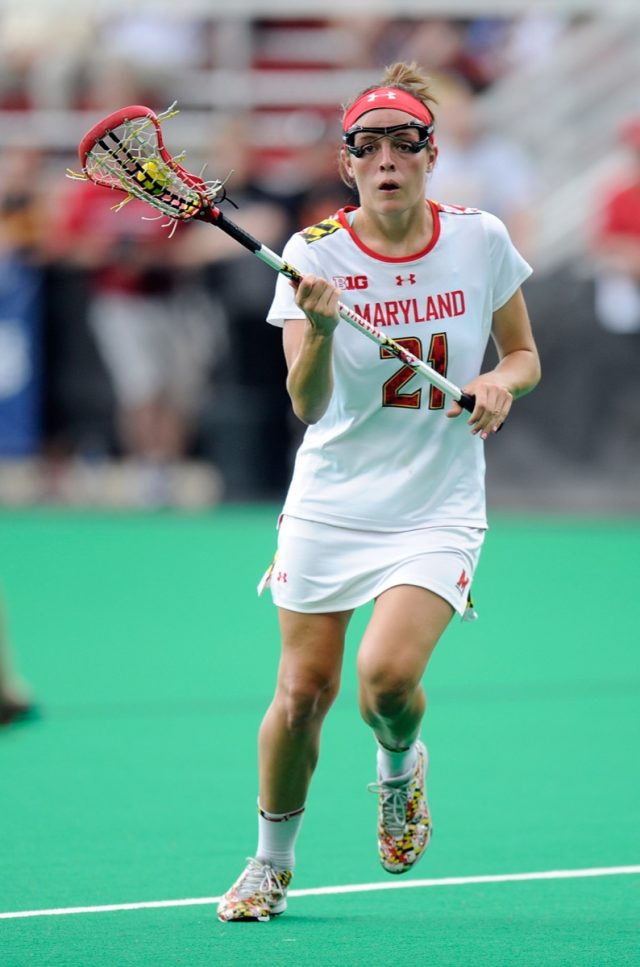 Taylor Cummings tells What's Up Mag that she believes in balance when it comes to her diet. "There are also times where if I want a piece of pizza, I'm going to have a piece of pizza. I kind of live under the motto of you really do only live once, and I'm not going to keep myself from eating things that I want to eat. It's all about balance and making sure that you don't punish yourself for eating the bad things."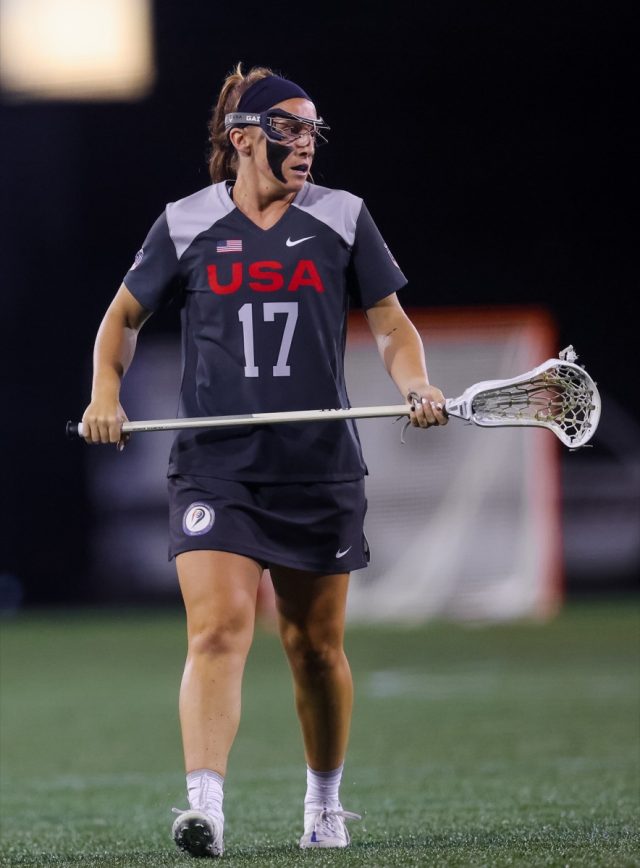 Kylie Ohlmiller notably dealt with a torn ACL, and talked about her recovery to USA Lacrosse Magazine. "There is a competitive edge when it comes to the ACL process," Ohlmiller said. "I'm going to extend my knee a little farther today. I am going to test this out without fear. I am going to use my left leg or good leg first. I want to bring the competitive edge within myself and ultimately just enjoy the little moments with people around me being back on the field."
Alice Mercer wrote about her experience playing on the US National Team to USA Lacrosse Magazine. In it, she talked about her pre-game diet. "It's apparent that I'm the only fan of the scrambled eggs with ham and cheese on top that the dining hall serves. Most people on our team prefer toast with peanut butter and honey or a banana for breakfast. There's a Starbucks in the same building, so I obviously have to get my gameday caramel iced latte – I never go a gameday without my pregame coffee! Most of us grabbed coffee on our way over to our pregame meeting."
Liz Hogan opened up about her career in an interview with USA Lacrosse Magazine. "I don't really care what other people think," she says. "I'm just motivated to play my own style of lacrosse. I'm more dedicated to making sure I'm enjoying the ride rather than trying to please everyone along the way."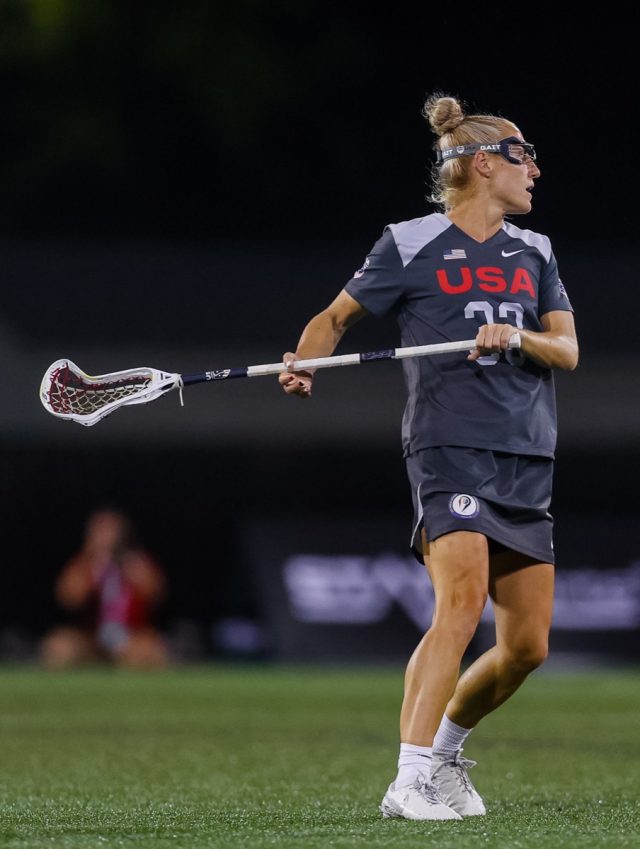 Becca Block shared some of her workout advice to USA Lacrosse Magazine. She says that she does weight training exercises for different parts of her body. "We do a lot of single-leg Romanian deadlifts, rear-foot elevated squats, deadlifts, calf raises and lunges," she said. "We are doing bird dogs, rows, pull-ups, push-ups and bench presses."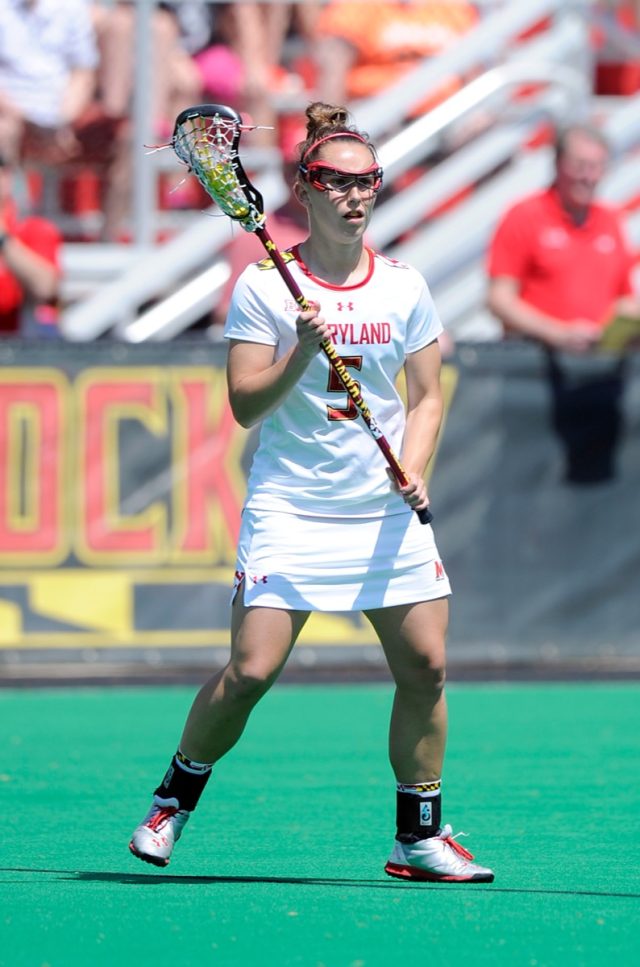 Protein is the building block of muscles and will help rebuild muscle tissue," Douty said. "The carbohydrates will help restore my glycogen levels…I like to think of my body like I think of a car. If you fuel your car with bad oil, it will not run as efficiently."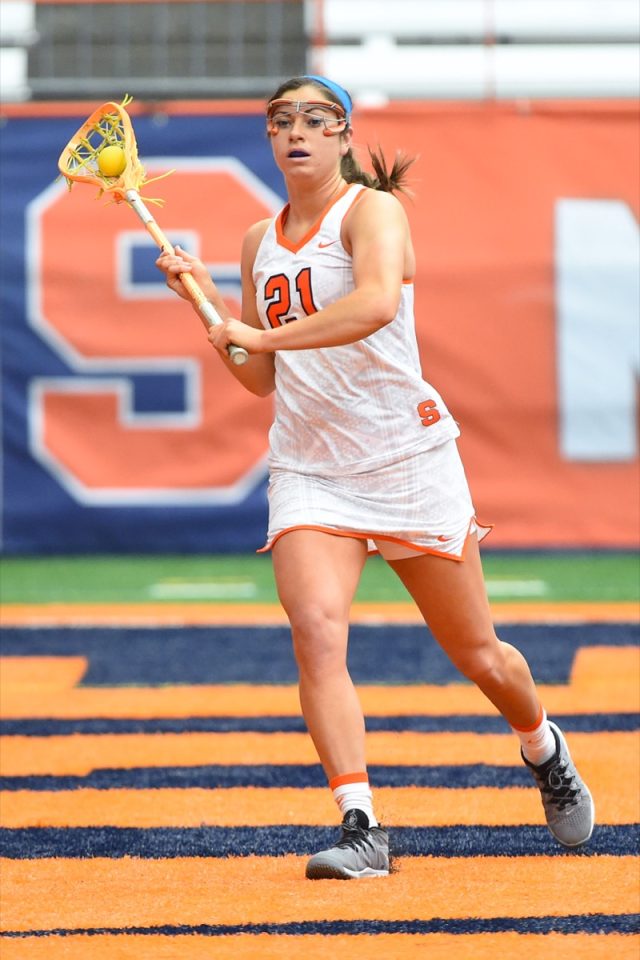 Kayla Treanor shared her workout secrets with Times Of The Union. "I go to Mike Boyle, who is one of the best strength coaches in all of athletics. He's based in Boston and I've been really lucky to work with him. It's hard to train on your own, it's a lot of discipline and a lot of hard work. It's a lot of sacrificing things, but it's worth it."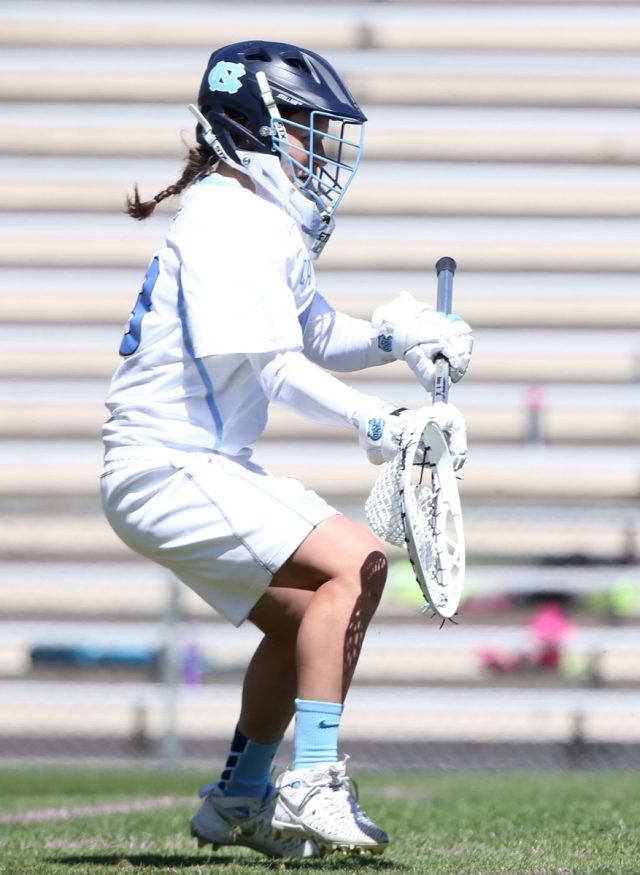 Caylee Waters talked about what advice she would give others who are going through the sports recruiting process to USA Lacrosse Magazine. "For me, I was just there with my friends. It was never too intense. We knew what goals we had, but we made sure to have fun with it. Also, don't be too hard on yourself. Things will work out. You do have to make sacrifices, pave your own path and be committed to that. But certainly, have fun."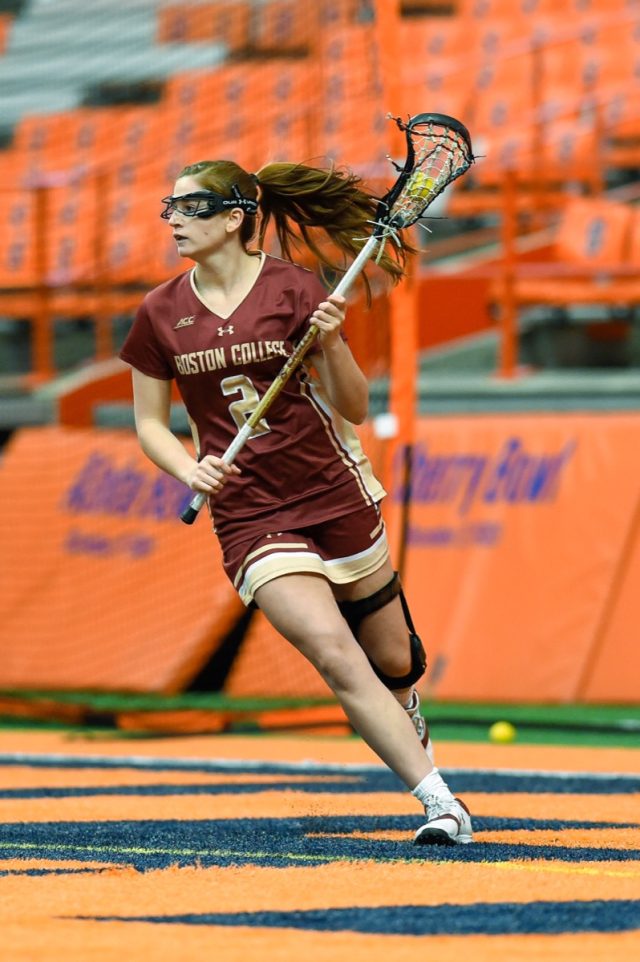 Sam Apuzzo tells Lacrosse Playground that she wants to always push herself to do better. "Whenever you have an opportunity to get better, get out there and go. There's always people working hard, just as hard as you, so no matter whether you're just going out and shooting or doing wall ball, or even just watching a game or some film, make sure you're using that time and that energy to get better. And focus on making yourself an elite athlete because there are so many players out there now, especially at a younger age. So, be able to really push yourself and get to that next level."
Marie McCool talked about her approach to the game in an interview with USA Lacrosse Magazine. "The way I play lacrosse, I am pretty laser focused on the field," she said. "I don't come off as a super emotional person with my facial expressions. I think because I play with such a high level of intensity, people actually don't know that about me."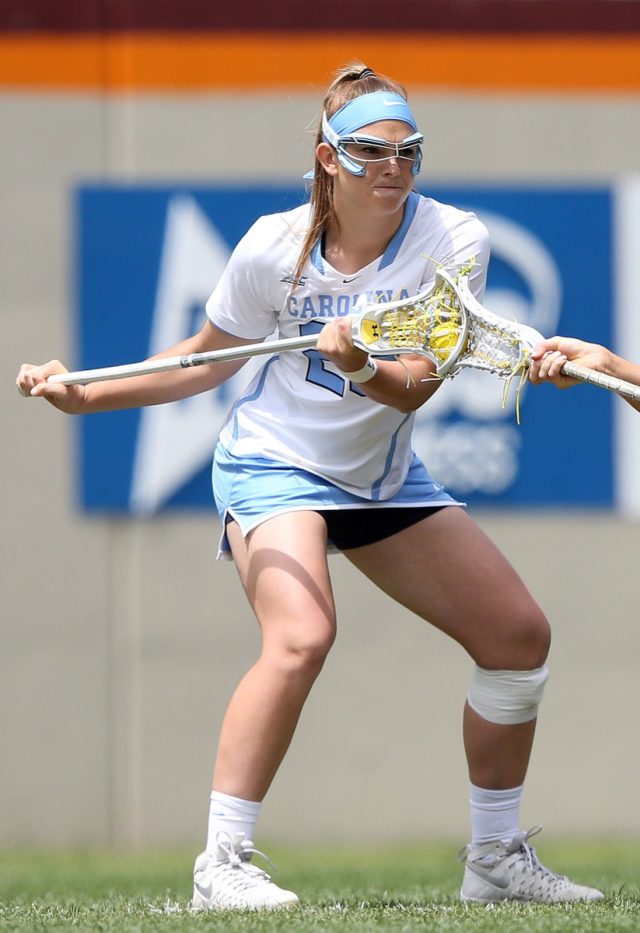 Molly Hendrick doesn't just play lacrosse to stay in shape. She also likes to go on walks and hikes. Hendrick has a dog, and she naturally will take her dog with her on walks. Hendrick shared this set of photos of some of her summer activities. In them, she is seen on a hike and at the beach with her dog. Hendrick captioned it, "Just a bit of travel to end the summer."df44d9eab23ea271ddde7545ae2c09ec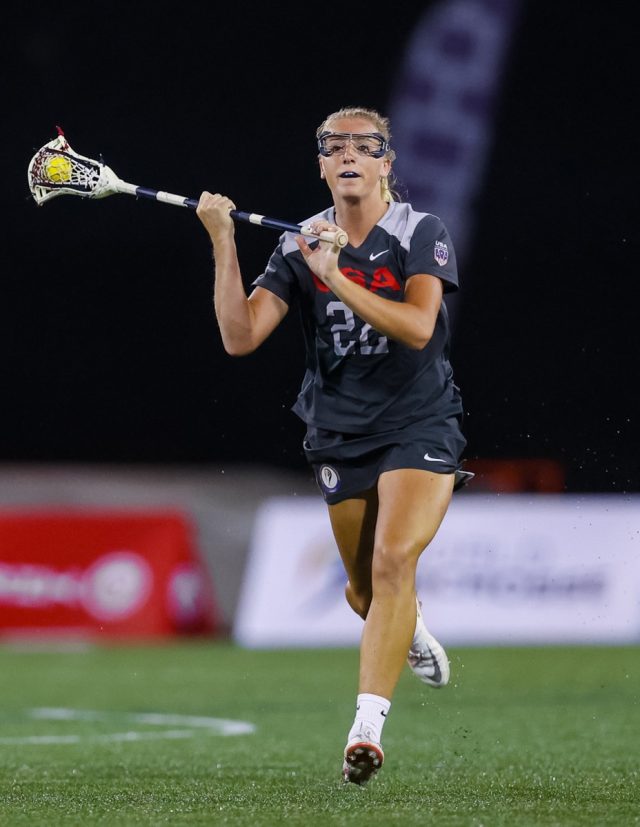 Ally Mastroianni spends a lot of time outside. She likes to do outdoor activities to stay in shape. Mastroianni shared this set of photos on Instagram of herself and a friend on different trips together. In them, they are seen hiking and swimming. She captioned the post, "Somewhere exploring out west and growing the game with my best friend."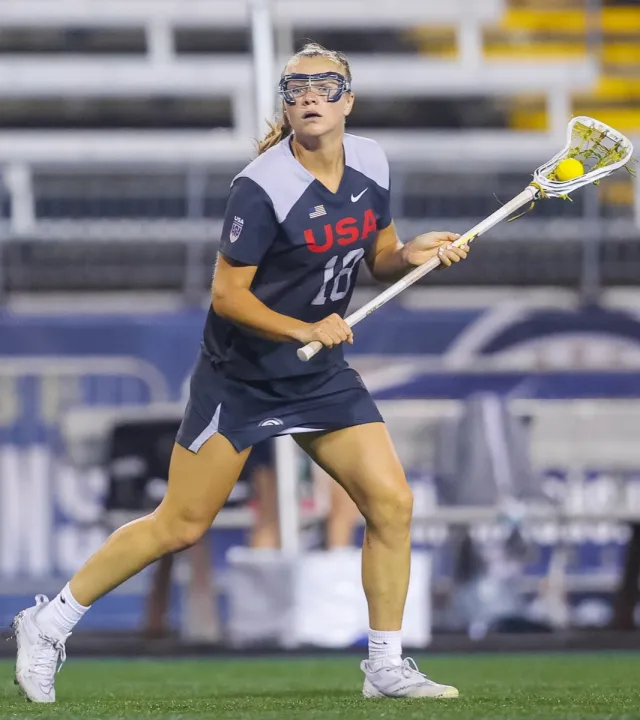 Dempsey Arsenault also shared some of her workout tips with USA Lacrosse Magazine. She says that she makes sure to avoid working out when she's sore or not feeling well. "If you aren't feeling great, you probably aren't going to have a great workout," Arsenault said. "You have to learn the difference between 30 minutes of an intense workout versus a dragged-on one that you are not into. If you are so tired or not feeling it, it's OK to take a day off and go harder the next day."
Taylor Moreno talked about what her approach to lacrosse is to USA Lacrosse Magazine. "It's about trying to get people on the offensive end first, at least in my strategy," Moreno said. "I know Kady would probably agree with me on that. It's really, really hard as a goalkeeper to draft because you're having to build every side of the field with a group of girls you're hoping can work well together. Once the game starts rolling and we're in the cage, there's really not much that we can do. We don't have that opportunity to really talk through everything with everybody."
Charlotte North shared her tips for better shooting with USA Lacrosse Magazine. "It's natural to do a three-step shuffle instead of a three-step crow-hop," North said. "That second step is key to rotating your hips so that they can rotate a full 180 degrees toward your target on the third step instead of 90 degrees. It sets you up for the third step that generates more power from the quads and hips."
Lizzie Colson opened up about recovering from an ACL tear with USA Lacrosse Magazine. She says that she decided to use this time to find a life outside of lacrosse. "There's a bunch that I learned about myself, but outside of the hobbies, I just learned how to be a more well-rounded person," she said. "Checking in on all the people around and just finding like the silver lining of any situation."
Lindsey McKone shared her tips and secrets on the field with USA Lacrosse Magazine. Specifically, she broke down her evading Dempsey Arsenault. "I was an attacker and this is almost like someone's riding you, I know what it feels like to be in Dempsey's position. I know that she's waiting for me to pull my stick back to shoot and that's when she's going to go for the check."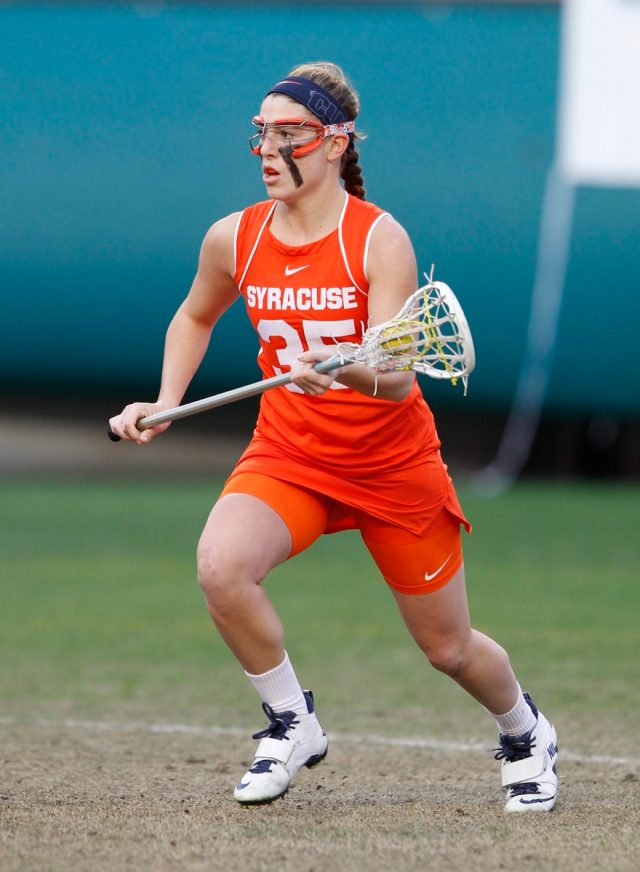 During her retirement interview with USA Lacrosse Magazine, Michelle Tumolo talked about an injury she received at Syracuse. "I always think about my injury and how it showed a resilience that I probably hadn't really had in my life," she said. "I didn't have injuries before and I hadn't had anything crazy happen to me. An injury, as an athlete, takes some identity away from you and I had never had that. I was really proud of myself, how I battled back but I wouldn't have been able to do it without my teammates and my coaches and my training staff that created that positive environment for me."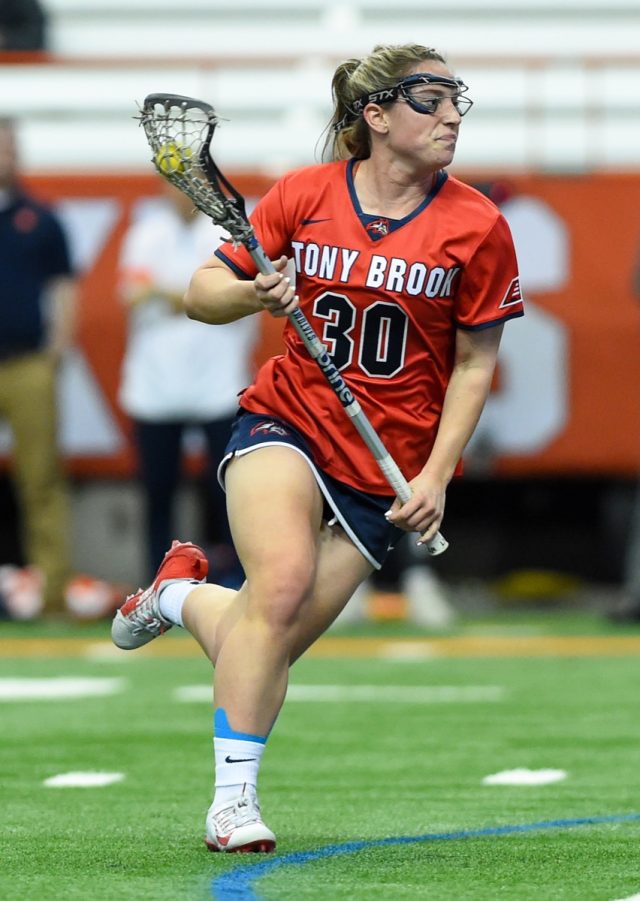 Ally Kennedy does other things than lacrosse to keep herself in shape. She spends a lot of time outside doing activities. One thing Kennedy likes to do is go on walks. She shared this photo on Instagram of herself walking a dog. She poked fun at herself in the caption, writing, "Here's a picture of me doing something other than lacrosse."
Anna Bechtel is a freelance writer currently based in Hamden, CT.
Read more
---