18 Amazing Bodies of Female Skateboarders
Here are their fitness secrets.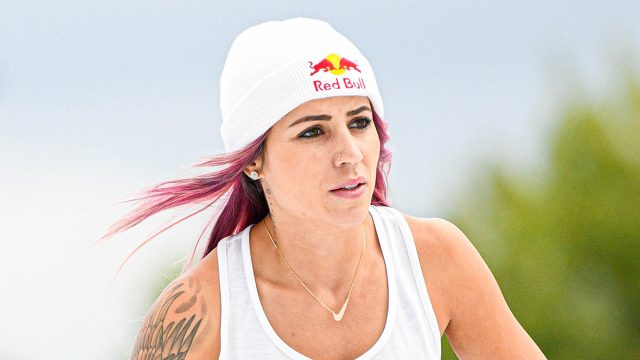 From Leticia Bufoni's plant-based diet to Elissa Steamer's unwavering self-belief, these female skateboarders not only defy gravity but also break stereotypes. Vanessa Torres's holistic recovery approach, Nora Vasconcellos's love for surfing, and Alexis Sablone's unique skateboarding philosophy add depth to their remarkable careers. Alana Smith's bravery in coming out as non-binary inspires while Mariah Duran finds balance through meditation. Mentorship from legends like Tony Hawk fuels Lizzie Armanto's journey, while Jenn Soto navigates the challenges of adulthood and skateboarding. These remarkable athletes redefine boundaries and inspire us all.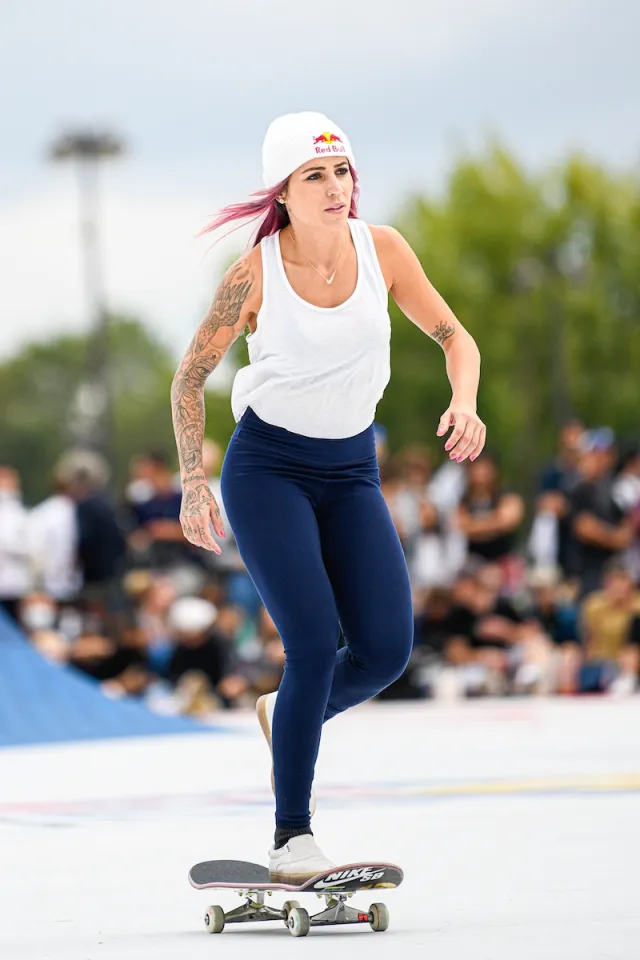 Leticia Bufoni shared her training process with Sports Illustrated. She says that while she isn't a vegan, she eats a lot of vegan and plant based options. "In the morning, I always do oatmeal and banana and granola. And then post-workout, I do vegan protein. And then I come home and I eat tofu, rice, beans, salad. I don't eat meat or chicken so I do a lot of tofu, Impossible Burger, Beyond Meat. I do a lot of Brazilian style food, which is rice, beans, salad."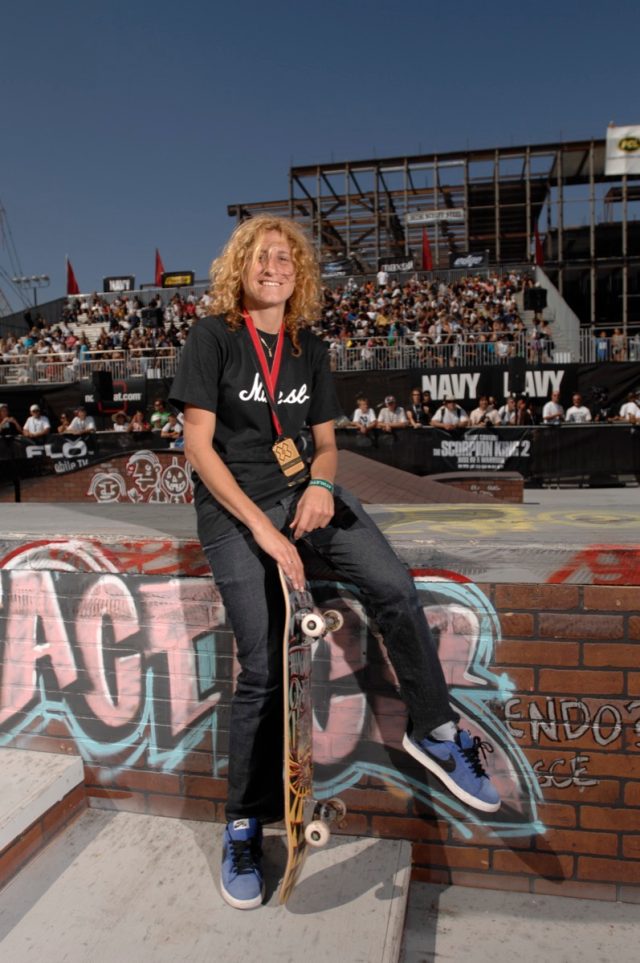 Elissa Steamer talked about her career in an interview with Solo Skate Magazine. "I feel pretty good about what I've done and the way I handled myself. I don't feel that I really compromised too much. I think I never really did anything I didn't want to. There are random things that you have to do to keep the money flowing in, like go to a photo shoot for a catalogue or something, but other than that, I handled myself pretty well. I don't have any regrets."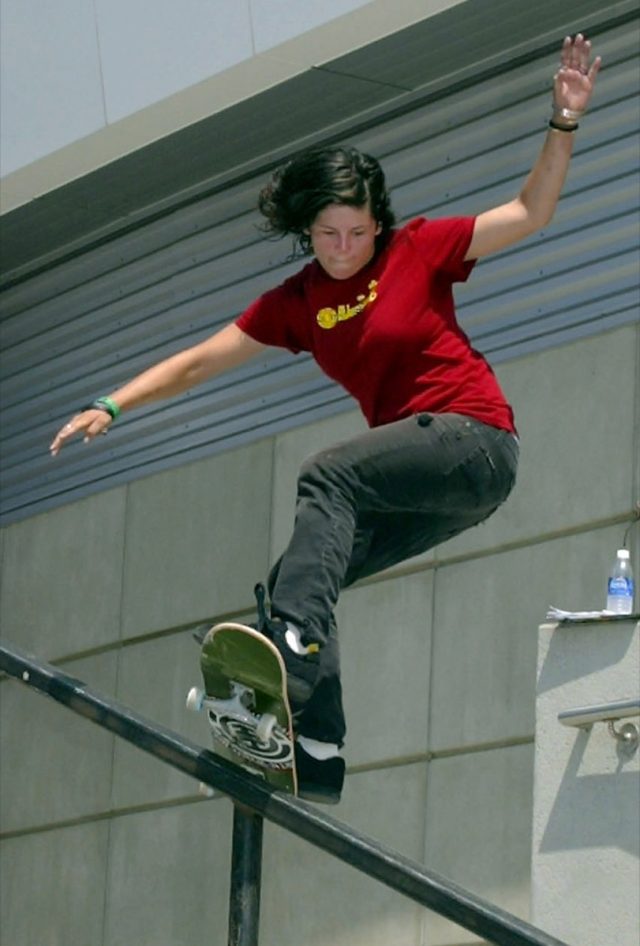 In 2016, Vanessa Torres notably tore her ACL. She talked about her recovery process with Men's Journal. "PT has been going really well, but I've also journeyed outside of just traditional physical therapy. Since this injury, I've realized how important whole body wellness is in healing. I do cross-training with my coach two times a week, work with two separate chiropractors and see an amazing acupuncturist/masseuse."
In addition to skateboarding, Nora Vasconcellos also loves to surf. She talked about this in an interview with Nixon.com. "I love surfing. We're at that time of the year where summer swells start picking up and I'm like, 'Ah, my shopaholic mind wants to go to the surf shop and buy new boards and set everything up.' I'm such a surfboard nerd. I'll use whatever. I'm not super picky. But I do love surfboards. A year or two ago, Alex Lopez made me a fish that I've been riding and it's been my go-to board, especially for small days or shitty days. It's really fast."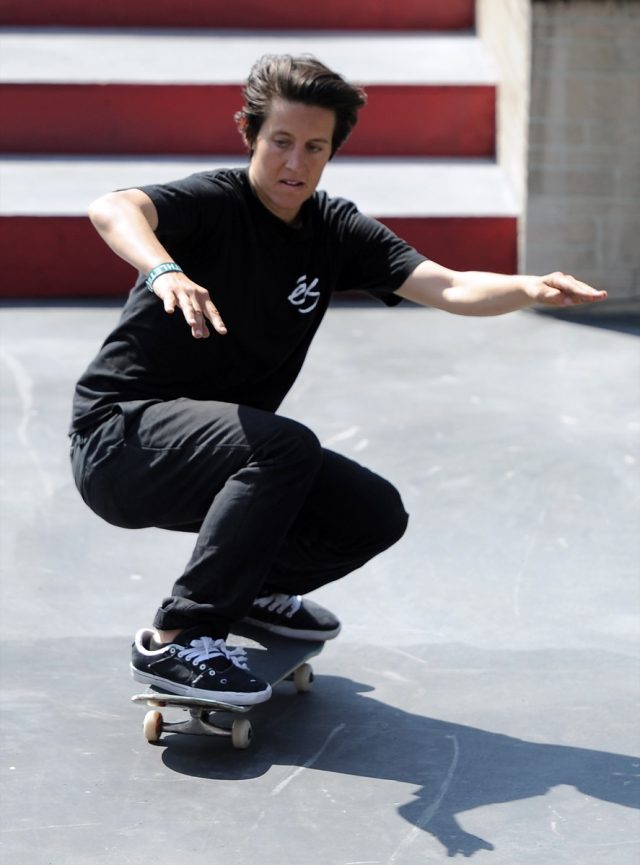 Alexis Sablone shared her Sunday routine with The New York Times. She says that she makes sure to practice skateboarding in her free time. "I'm always on the lookout for things to skate when I'm biking around, and I pass this terrifying spot every day at a church on the way to my studio. I keep a little notebook; that's just what skaters do. Training with a contest in mind is about performing under pressure and about being super consistent with just a handful of tricks, whereas street skating is about finding strange things in a city. It was hard to get excited about only doing the same five tricks over and over, but I did that for about two months before the Olympics."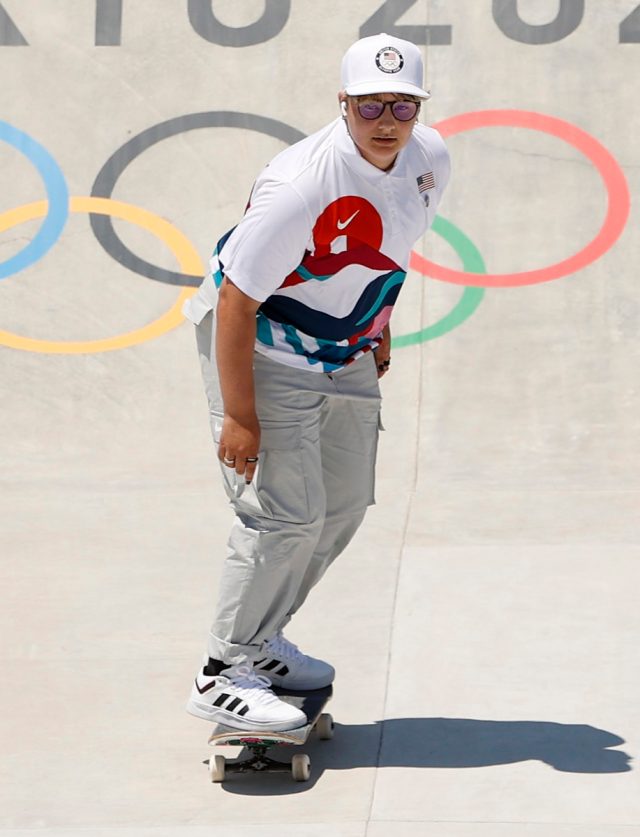 Ahead of the 2021 Olympics, then 20-year-old Alana Smith came out as non-binary. They opened up about this process with ESPN. "I came out as non-binary this year, which was big for me. Going into the Olympics, I just wanted to be my authentic self. I felt that if I was holding that back, I was not being my full self. I just wanted the world to know who I was. I've been in the public eye from such a young age when it comes to skating. I just felt like it was something I wanted to describe to the world, because growing up as a kid, I didn't see a lot of people like me in whatever way that it was — whether it was how I identify my sexuality [or] also just the things that I've been through in life, whether it's my past with family trauma or suicide. I wanted to share things that are super vulnerable and sensitive about me to the world to hopefully help the kids that needed it like I did."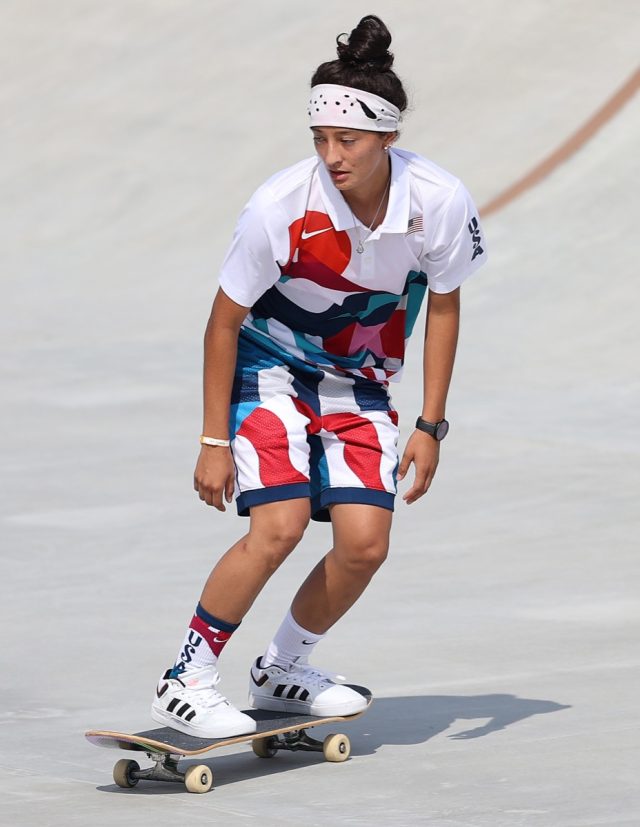 Mariah Duran revealed in an interview with SELF that she has started practicing meditation. "I try to meditate as best as I can, whether it's for five minutes or for however long. Just take a minute, just breathe and not focus on the future or the past. Just be present and calm myself down. It could be waking up in the morning and not picking up my phone for the first hour and just taking control of the day, or writing down in my journal something that's been on my mind. Or just reading too."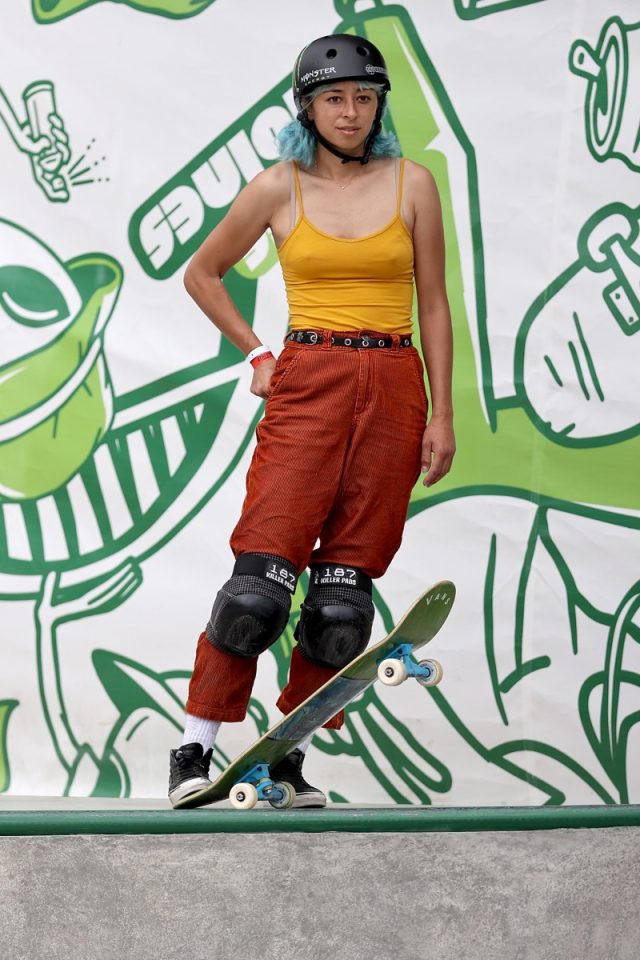 Lizzie Armanto talked about her mentor-like relationship with Tony Hawk and other skateboarders in an interview with DewTour.com. "Personally, from my experiences, having that support has definitely helped me and given me the confidence to figure out new tricks and figure out how to get past a lot of different obstacles in life to get to where I am today. Tony's really cool. He's super reachable. He's there if I ever have questions or need advice about anything. He's been through so many ups and downs, so he has a lot of experience to share with me. He's super fun to skate with and it's inspiring to watch him do what he does. He's obviously still really good at skateboarding, but he's also really good at his job. I really trip out on the way he uses Instagram, and the way he uses his voice and reputation to empower others, the way he uses his foundation to help get skateparks built everywhere. It's really cool to see that firsthand. He sees the bigger-picture things, and is able to see things before they happen, if that makes sense. I feel like his gut instinct is pretty spot on with a lot of things. It's just cool to have somebody like that in my corner."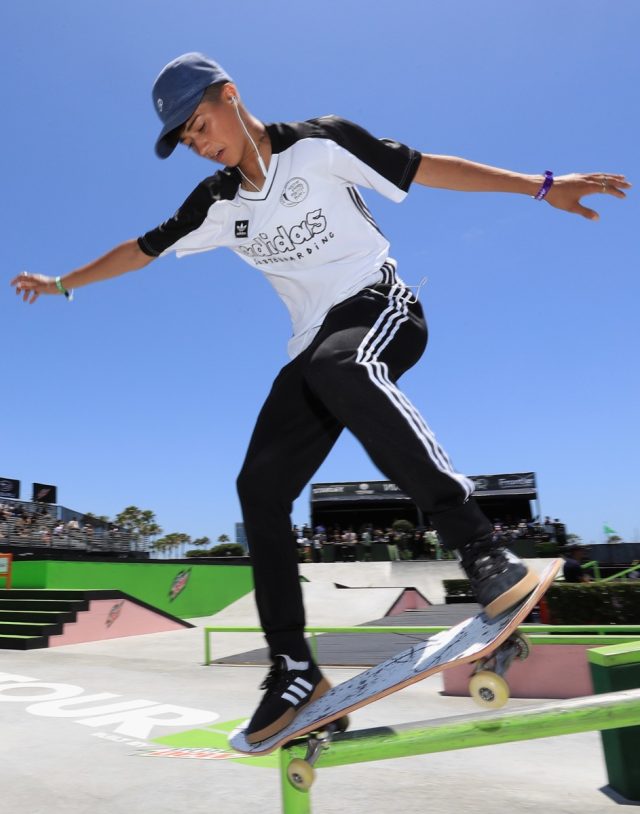 Jenn Soto talked about how she balances work and skateboarding with Complex. "I'm trying to, first and foremost, keep skating every day because, my brain, I need that. Growing up when you fantasize or romanticize your dreams and shit, you have a picture in your head but it's not colored in. You just have this vague outline, so I [had] no idea what came with being a full-time skateboarder. I have so much time on my hands. I'm not 12 years old. I can't skate all day every day like I used to, so with that I have to find the balance of not working myself or breaking myself off because I'm tired."
Samarria Brevard is a vocal supporter of the Black Lives Matter movement. She talked about how she decided to use her voice in a 2020 interview with Skateism. "When the BLM protests began I thought, 'I have to do something, what do I do?' Really wrapping my brain about what I could do. Then I had a moment of clarity and thought 'Be the change that you want to see in the world'. So, I've been trying to get my shit together and really become the change that I want to see. I try to pass that on with the few people that I do see every day."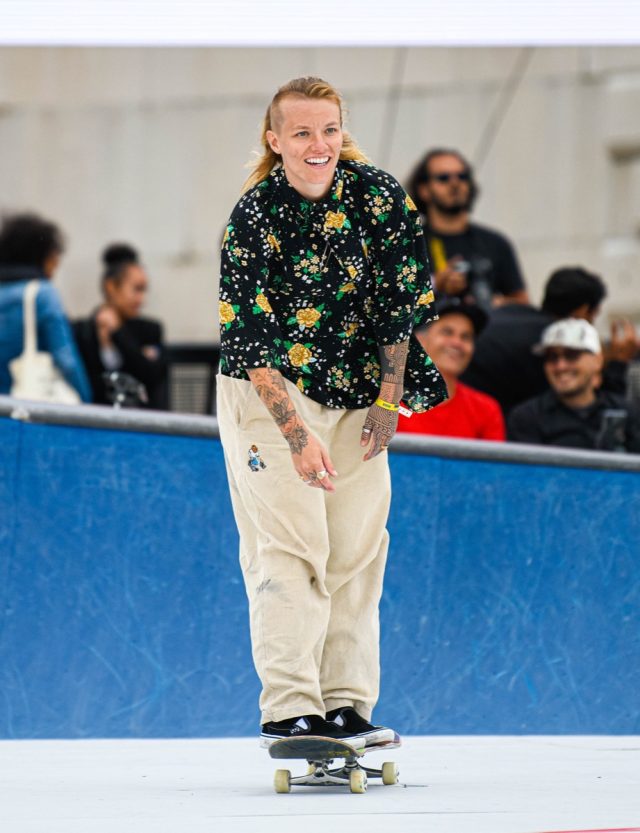 Candy Jacobs makes sure to keep skating. Even when she caught COVID and had to miss the Olympics. "I try to just be active and I try to do a kickflip every day in my room," she said to ABC at the time. "I try to work out as much as I can when my body is like feeling up for it. But I'm noticing the first two or three days I was super active, and then at one point — it's also from lacking outside air — your body just is going on standby mode."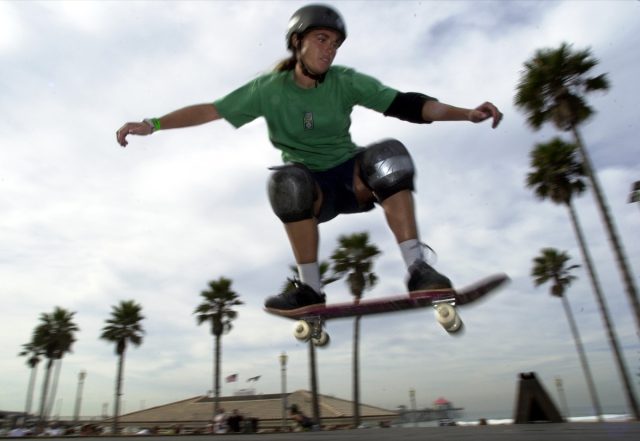 Mimi Knoop talked about how she approaches injuries and treatment to Men's Journal.  "It's important to approach injuries with patience and figure out what your treatment options are. You don't want to rush it because it's easier to heal right the first time than to deal with a chronic injury that never goes away."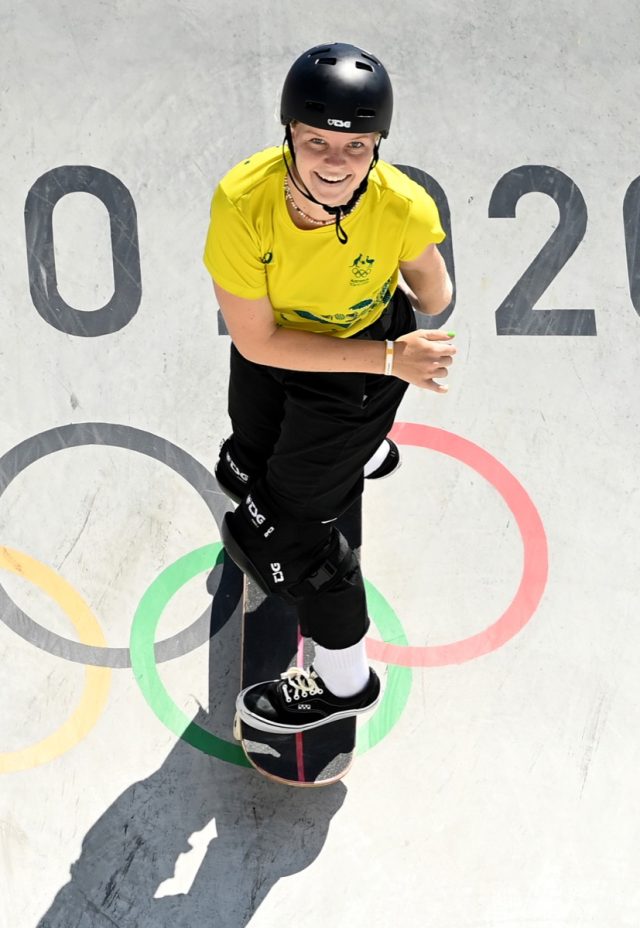 In addition to being a skateboarder, Poppy Starr Olsen is also a children's book author. She talked about what she wants kids to take from her book, The Colourful World of Poppy Starr Olsen to Penguin.com. "You can do anything you set your mind to, and it doesn't just have to be one thing. I'd love kids to be inspired to be completely themselves. But I also want them to know that they can work really hard for something while having fun and being kind at the same time. I hope they realise that if you don't win sometimes, it's not the end of the world. Being an awesome person is being a winner in my eyes!"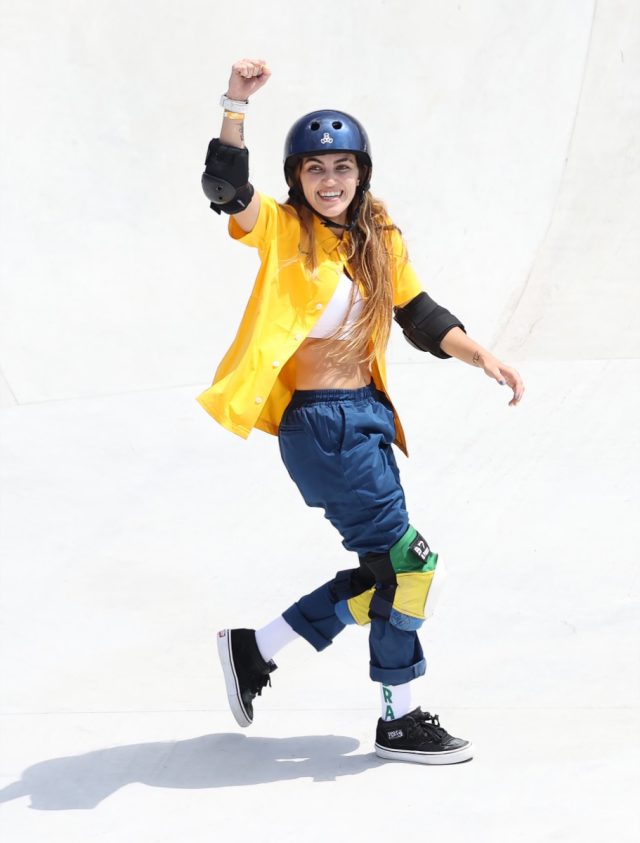 In addition to skateboarding, Yndiara Asp loves to swim to stay in shape. She enjoyed a trip to Dubai, and made sure to hit the beach. Asp posted these photos on Instagram of herself wading in the ocean. She captioned the post, "Black and white or color? ✨ Beach in Dubai … And in front of the beach there is this perfect track."df44d9eab23ea271ddde7545ae2c09ec
Breana Geering spends a lot of time outside. One thing she does to stay in shape is going kayaking. She shared this set of photos on Instagram. In the first, she is seen in a kayak. Kayaking is a great way to get outside, spend time by the water, and work on your upper body and balance.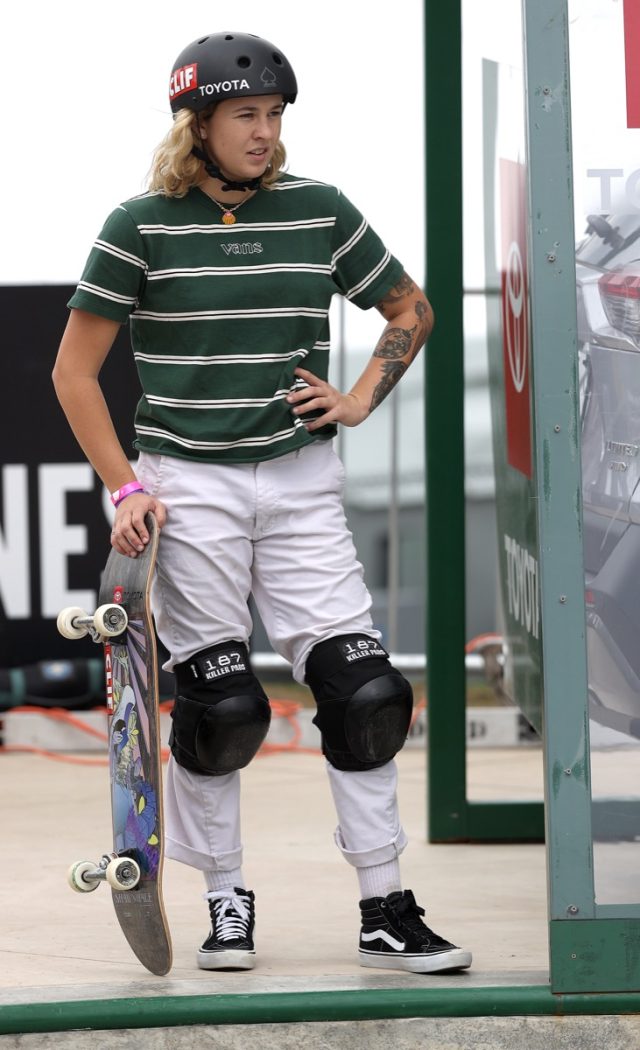 After the 2020 Olympics were canceled, Jordyn Barratt talked about how she was dealing with it to Celeb Secrets. "I've been trying to keep [things] a little lighter now because it's still so far out and I don't want to get too overwhelmed or caught up in it. I've been having a lot of fun with surfing, and riding my dirt bike, and to have Clif Bar be one of my partners and to pretty much have an unlimited supply of Clif Bars has been amazing."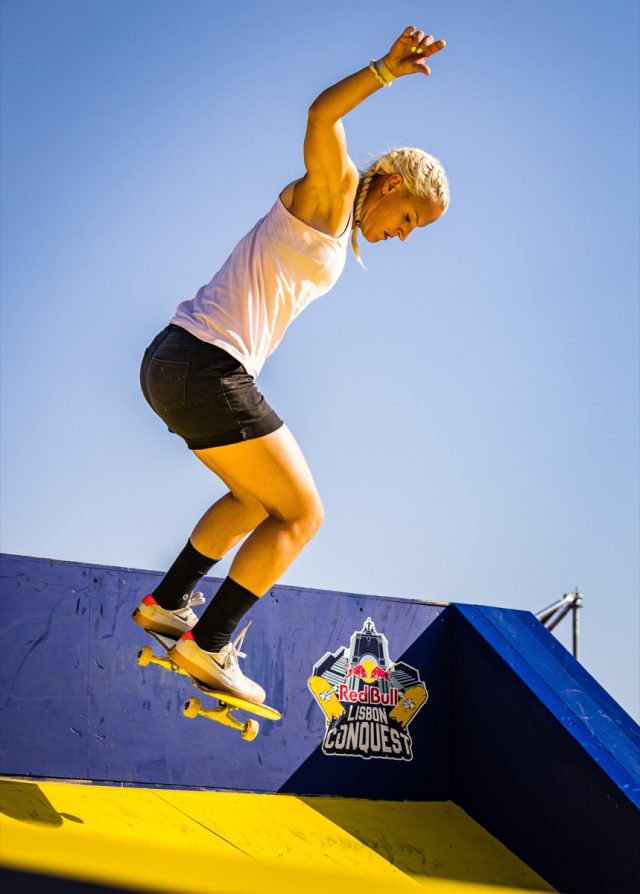 Julia Brueckler loves to surf. She even took a surf trip with Tony Hawk and shared these photos on Instagram from it. In them, Brueckler is seen riding the waves. She captioned the post, "Some shots from our @birdhouseskateboards trip to @bsrsurfresort – couldn't stop smiling 🏄‍♀️ Thanks again for a great day @tonyhawk!"
Hunter Long opened up about the impact of being a female skater to Tomboy.com. "I was kind of just one of the boys hanging out and having fun at the park. But now that I do it competitively on an international level I realize how difficult it is to make a living or even just get to events as a female in the sport. Times are changing for sure but it would be amazing if they changed a little faster because I would totally love to have the opportunity to give skateboarding 100% of my attention, especially as we head to the Olympics."
Anna Bechtel is a freelance writer currently based in Hamden, CT.
Read more
---