20 Amazing Bodies of Female Snowboarders
Here are their fitness tips.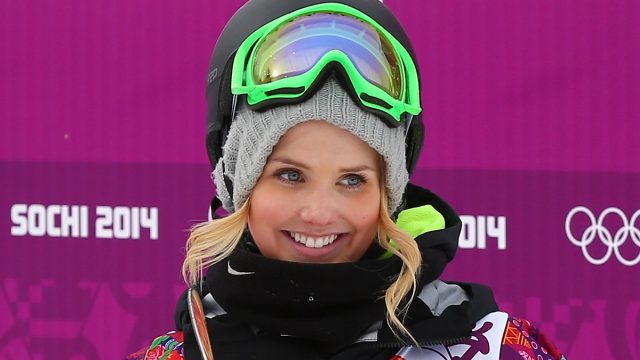 In the high-intensity world of snowboarding, it is not only the grit and spirit that pave the way for success, but also a rigid and personalized regimen that encompasses physical therapy, fitness, diet, and mental well-being. "20 Amazing Bodies of Female Snowboarders" sheds light on the behind-the-scenes preparations of twenty globally recognized female snowboarders as they spill their wellness secrets in interviews with renowned publications. From Chloe Kim's dedicated physical therapy sessions to Jamie Anderson's grounding yoga practices and Elena Hight's versatile approach to fitness, delve into the personal routines that enable these remarkable women to carve paths in the snow and in history. 
`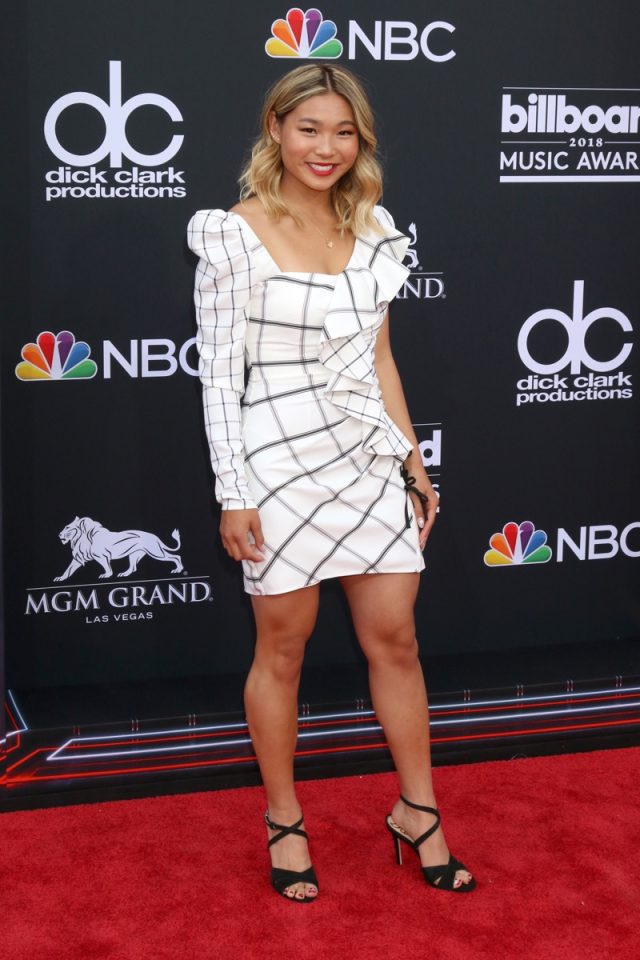 Chloe Kim talked about her wellness routine in an interview with Bustle. "To recover, I get physical therapy. When I'm in Los Angeles, my physical therapist, Vinh, takes care of me. When I'm in the snow, my physical therapist is Emilie. I always need someone with me on the road to ensure I'm good and ready to go."
Jamie Anderson tells POPSugar that she loves to practice yoga. "Maybe I'm not doing like a full hour session, but just like a little meditation and some stretching and gentle movements…I know that when I'm practicing yoga regularly, I just feel a lot more grounded. I eat better and everything kind of falls into place."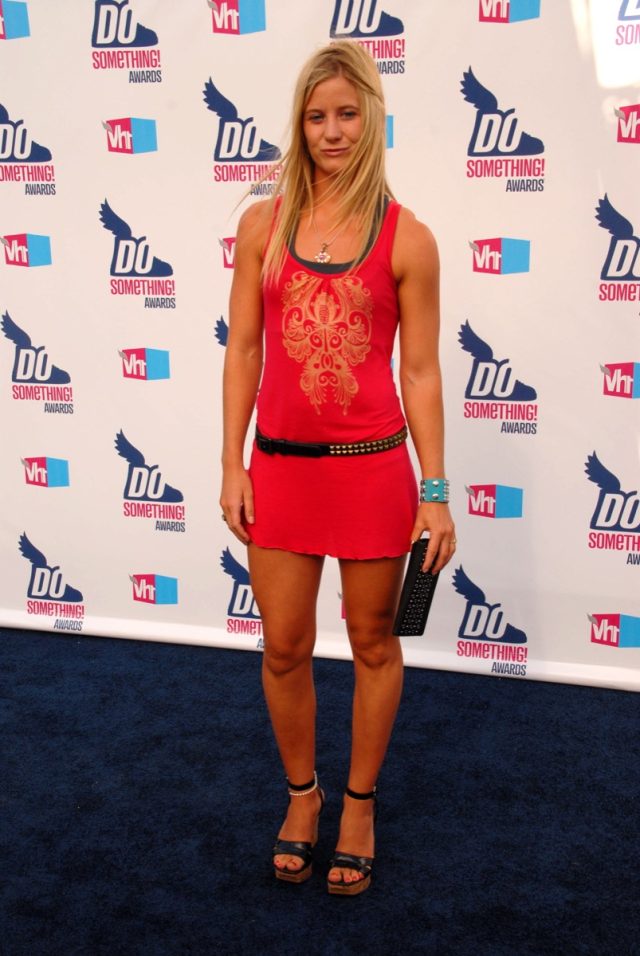 Hannah Teter talked about her workout routine in an interview with Sports Illustrated. "I've been circuit training since I was 13 years old," she said. "It is so good for athletes. It's really fast paced for the body and mind and you have to give it all you have at each station so training doesn't become monotonous."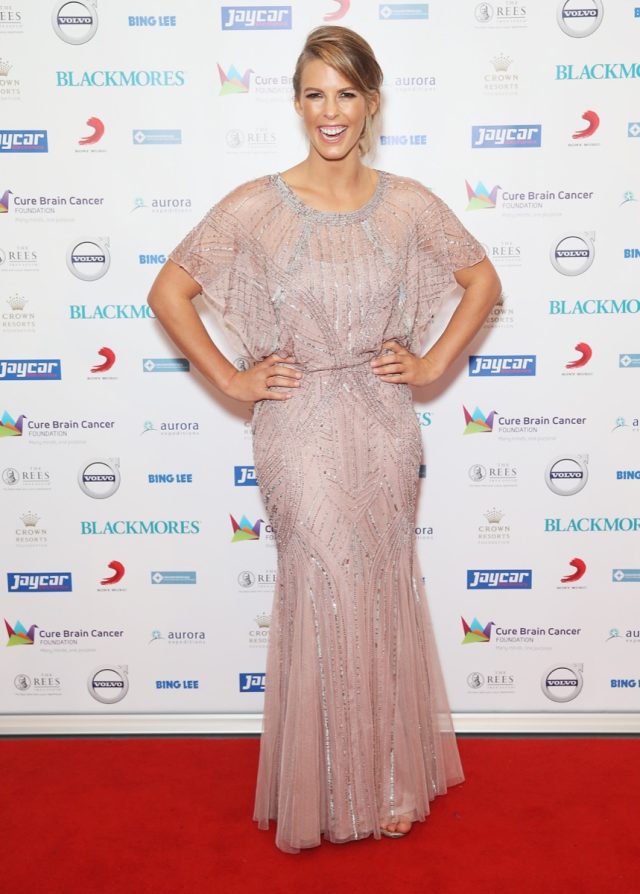 Torah Bright shared some of her skincare secrets in an interview with Women Fitness. "Skincare is more internal than topical for me. A good diet low in sugar and other inflammatory foods, high in good fats and veggies are what keep everything in balance for me.  But I do love Osmosis skincare. Making sure I use as clean as possible ingredients but effective skincare is important."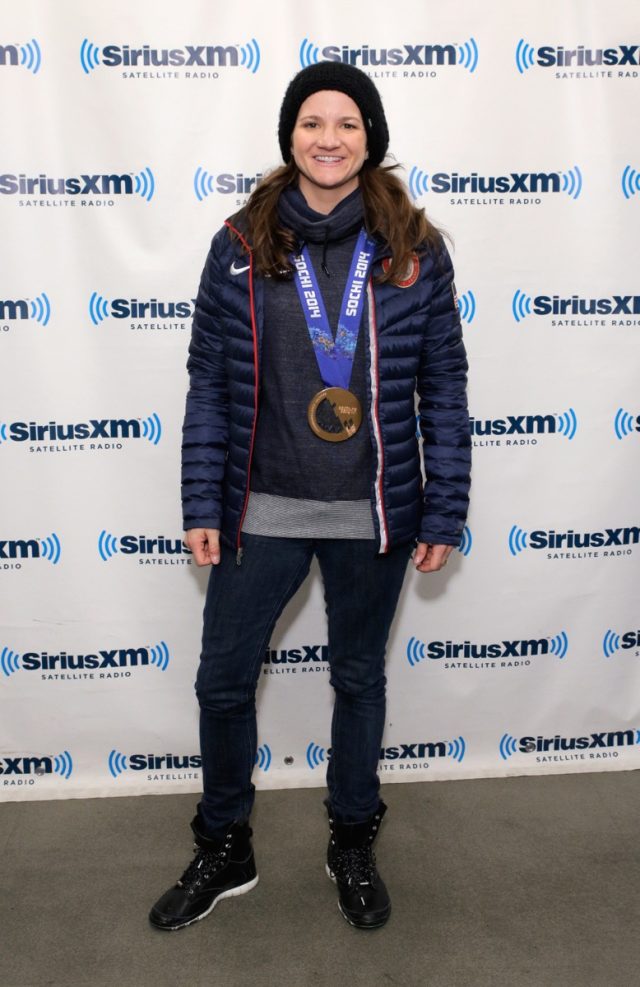 Kelly Clark talked about how she approaches her career to CNN. "I don't think you ever set out to break records or establish the standard, it's a by-product of being passionate about what you do. To know that I inspire people to be great and push themselves to the limits of what they are capable of, that's a huge success for me."
Jenny Jones is all about mindfulness. She talked about this in an interview with Hip and Healthy. "I think I really use visualisation techniques I have learnt for snowboarding with surfing, although I also think surfing lends itself to calming the mind and giving you focus as you're usually surrounded by beautiful scenery, ocean settings and you're away from all the distractions of technology."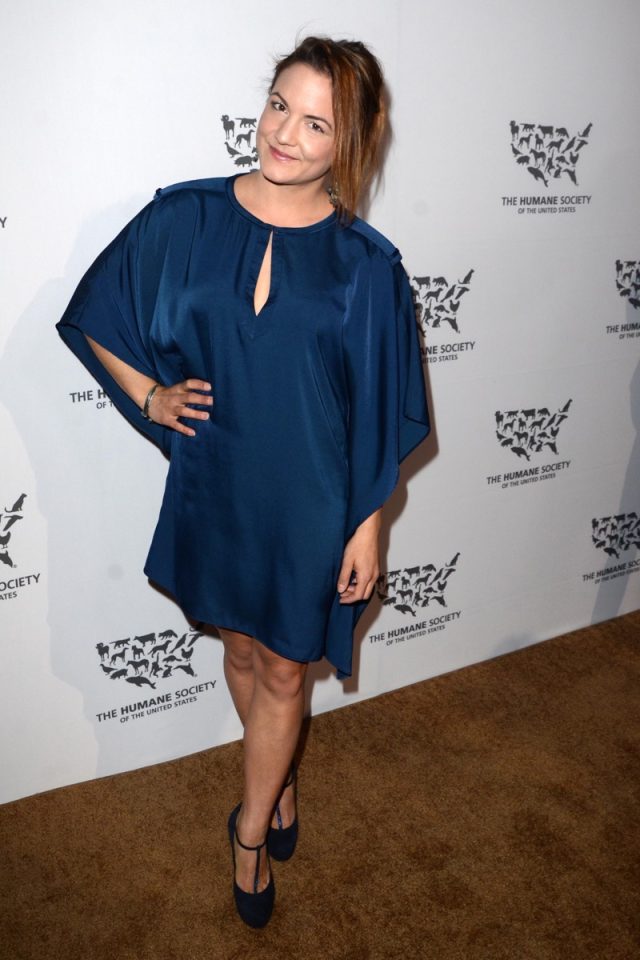 Elena Hight shared her fitness secrets in an interview with Women Fitness. "I do a lot of different types of training for snowboarding. I run, do yoga, surf, hike, bike, and have a strength and conditioning trainer that I work with. I have always wanted my training to benefit my snowboarding but also be fun so I try to incorporate as many different activities into my life as possible."
In a 2013 interview with TODAY, Gretchen Blieler revealed that one of her favorite workouts are single-leg hamstring holds. "Push up on one leg and really push in to the heel and hold the other leg up for 5 seconds. Then you bring it down to be parallel with the other leg and hold for 5 seconds, and then you move it back up for 5 seconds. Do the whole thing for a total of 10 times. And then when you're done, you switch it to the other leg."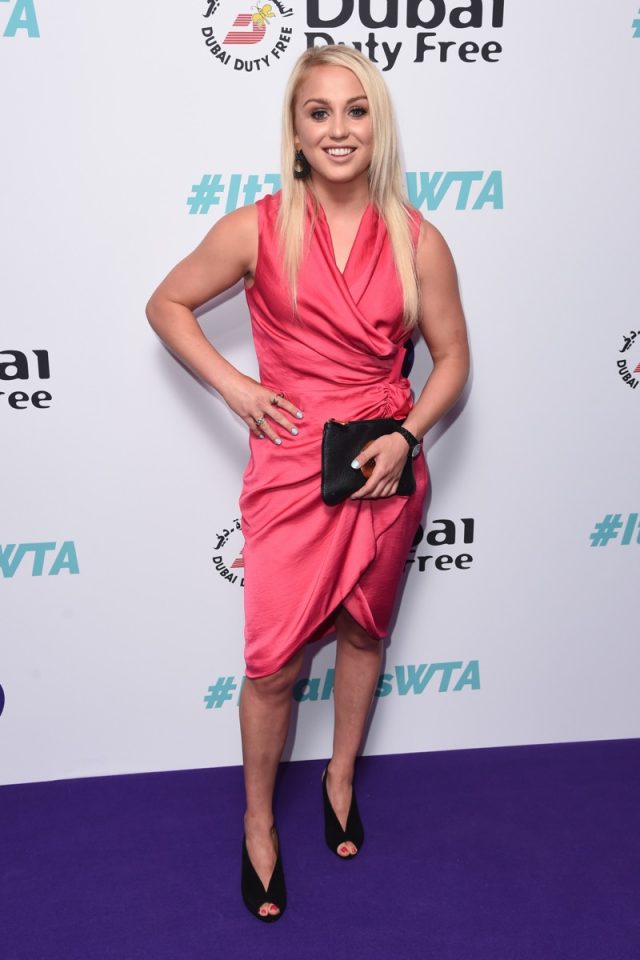 Aimee Fuller shared her diet secrets with Women Fitness. "I just try to eat as clean and healthy as possible," she says. "I am a big advocate of yoghurt after training with nuts, my favourite is Total Greek and then I top it with Wyldsson Almond Butter. Other than that I just eat fairly normally, for sure in the winter I eat more, lots of good protein, steak and chicken with good carbs, sweet potatoes and quinoa and lots of veggies."
Spencer O'Brien works with a trainer to help her stay in shape. She talked about this process in an interview with Girls Life. "Any new workout with my trainer Damien is the toughest workout I've ever done. He makes me work harder than anyone, and every time I think I'm in awesome shape and he's going to be super impressed, I am huffing and puffing and so sore the next day."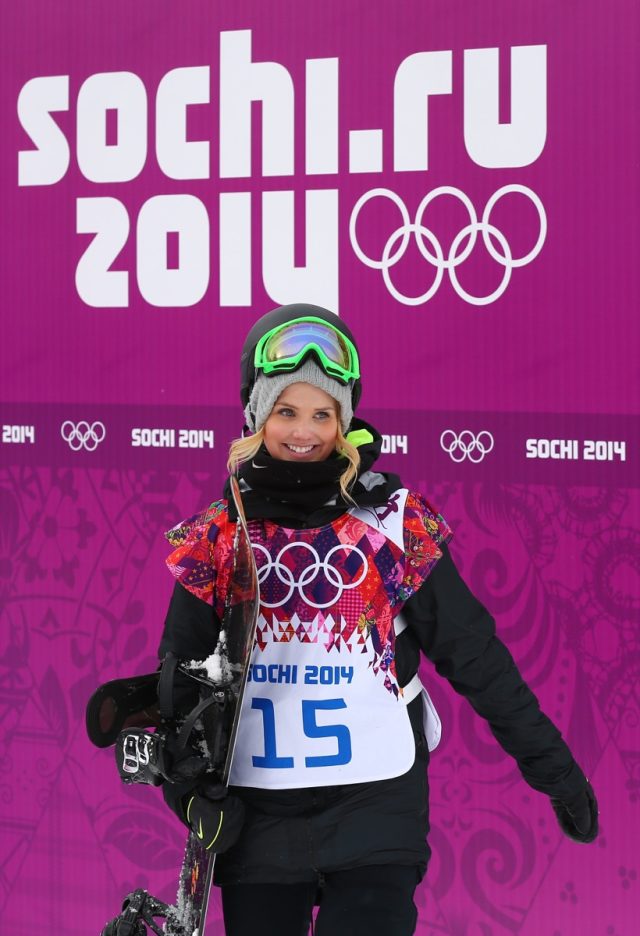 Silje Norendal shared her approach to working out with Garmin.com. "All the training I do is to get my body strong again after a long season, and ready for a new one. Working out has still helped me mentally in a lot of ways. I been focusing on the positives like getting my core and leg strength back. The gym has also been a place where I let go of all the sad thoughts around being hurt and been able to look forward."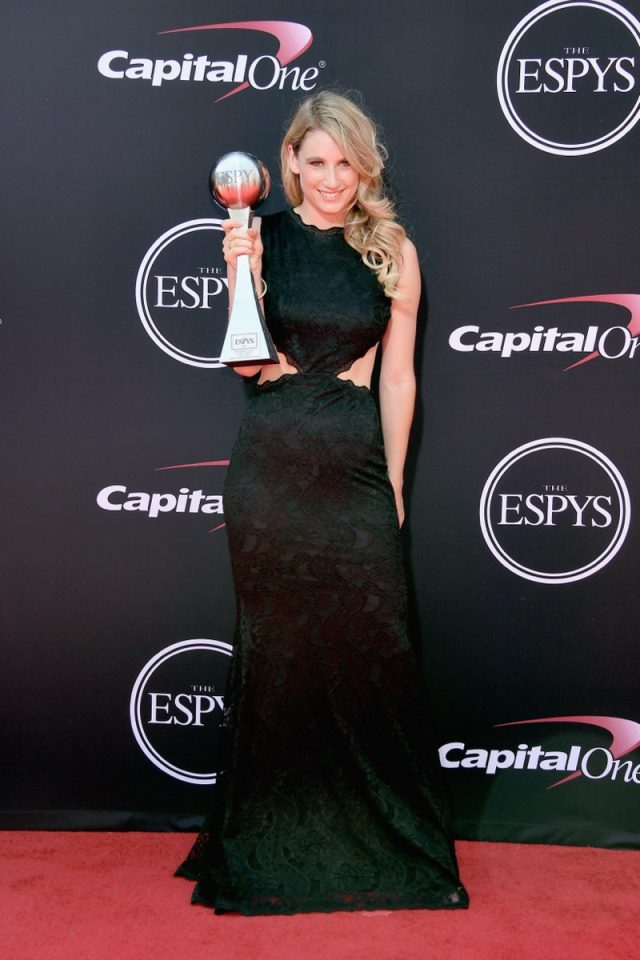 Anna Gasser's training partner, Clemens Millauer, talked about working out with her to Redbull.com. "Whenever we train together, Anna always knows before the start of the session exactly what she wants to work on," says Millauer. "She can get really obsessive. Sometimes it might be just a tiny detail like finding the right tenth of a second for a grab. She won't stop until she's nailed it."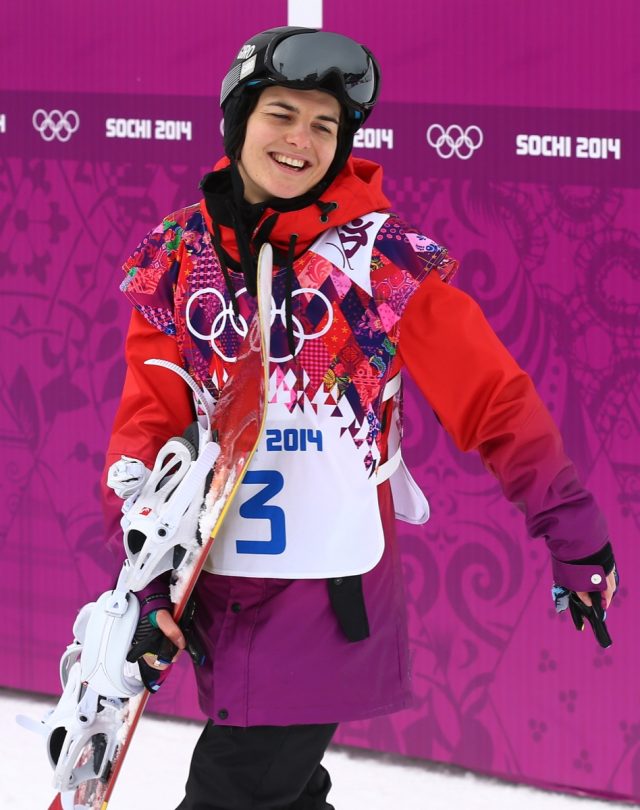 Sina Candrian talked about her training process in an essay on the Horizonte Coffee Roasters website. "I am often asked what I eat when I get tired during training in and off the snow. I abstain from all energy drinks and protein drinks, because I believe that I take enough nutrients with my varied diet. Coffee is a perfect companion and a healthy stimulant for me. Coffee gives energy, wakes me up and accompanies me perfectly through the day. If it is a bit too cold on the mountain, there is nothing better for me than to flee to a restaurant and drink an espresso. Then I'm warmed up again and fit for the next jumps in the park."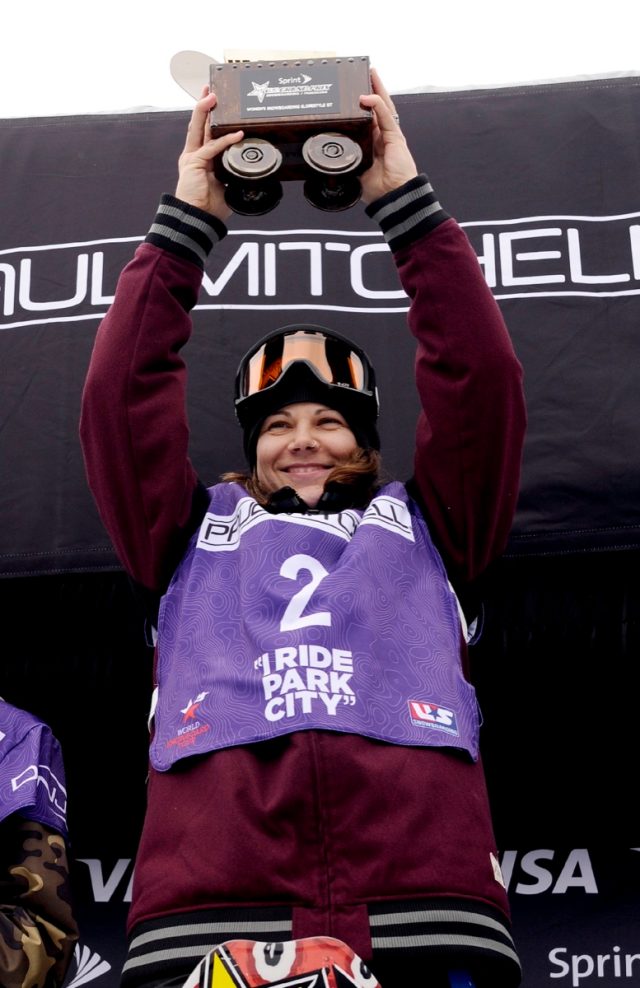 Cheryl Maas talked about how she approaches her career now to Pyramid Magazine. "Of course it's different now, but I am also older and I am thinking more than I did when I was 19. Back then you just had a laugh and were happy to just snowboard for a living. I was always riding for fun and the love but once contracts get involved you realise what the money has to do with you. You can destroy yourself financially with injuries. I mean I've ripped off my shoulder and blew my ACL, so you really start to think that you need to get some dollars that reflect the risks you are taking for those companies that pay you. In later life we will feel that and won't get pensions or a normal working wage. It's not just fun and games, you have to look at the business side of things."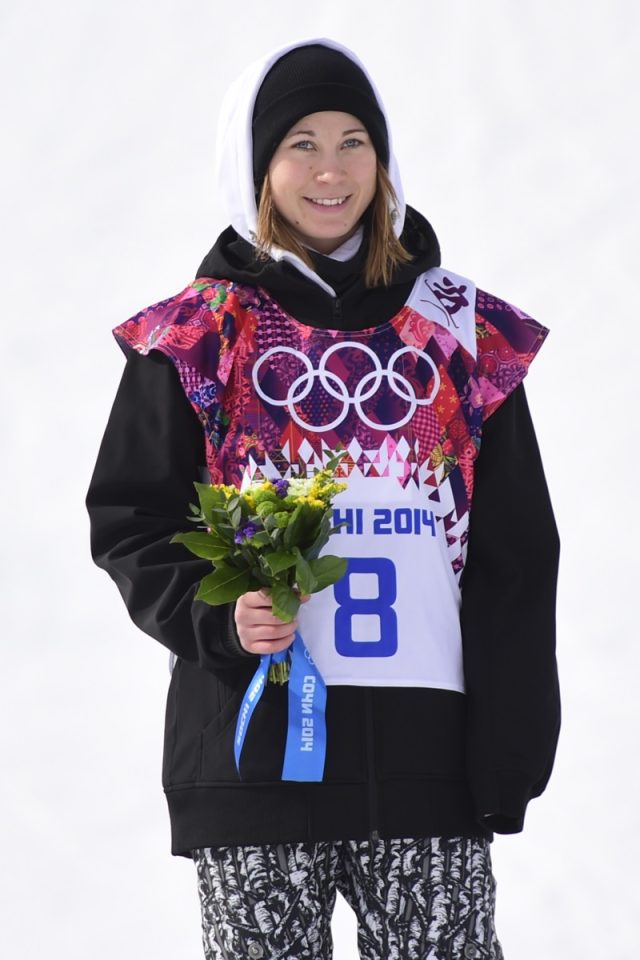 Enni Rukajärvi talked about how she trains in an interview with This Is Finland. "There is actually a ski tunnel with a half-pipe that is open all year round at Vuokatti Sports Centre in Sotkamo. It's also possible to practise jumping from water ramps, although that's more useful for skiers and not as practical for snowboarders…The main things for me are to be able to ride as much as possible and improve my versatility as a snowboarder."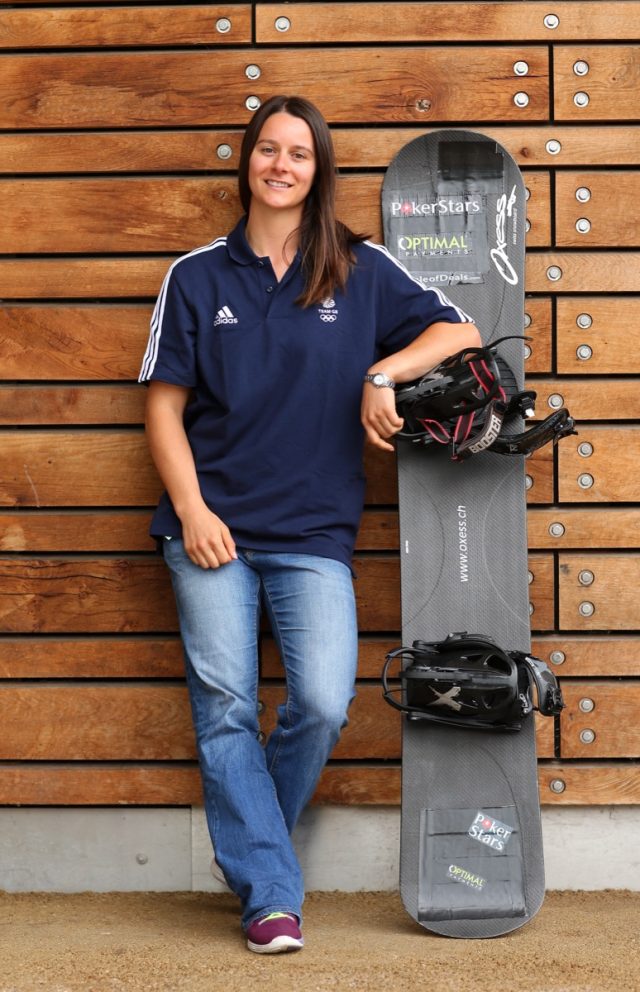 Zoe Gillings-Brier talked about her training regime to Best Fit Magazine. "I usually train five or six times a week – one day I may swim and use that as a recovery session, sometimes I do interval training and alternate this with core strength exercises similar to those from Pilates. The days leading up to a competition I usually do training consisting of 'on-snow' training, which is just how it sounds. But when I am working out in the gym, I focus on lower body exercise and strengthen my glutes before working in my core, as I need core strength the whole way down. Strength is key in helping to absorb my landings."df44d9eab23ea271ddde7545ae2c09ec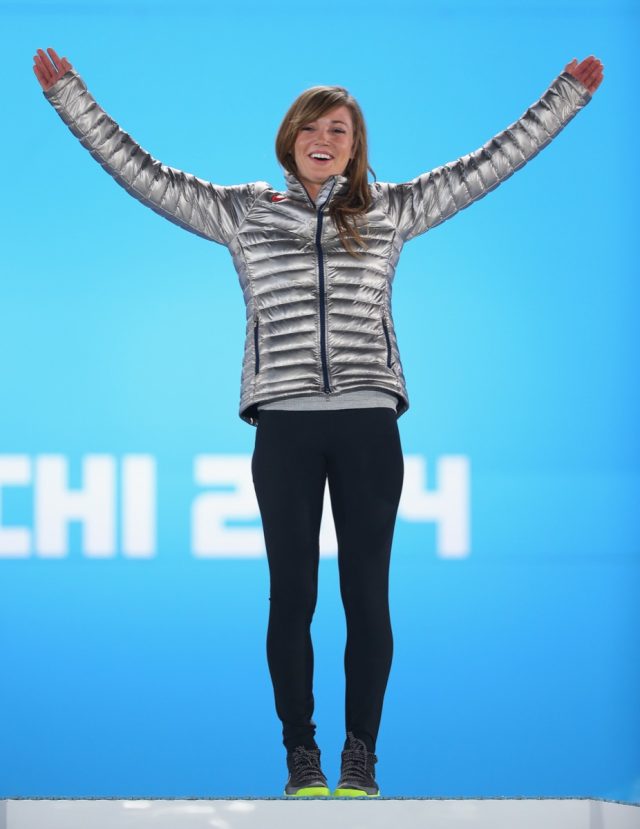 Kaitlyn Farrington talked about the importance she puts on strength in an interview with DailyBurn. "It's very important to be strong — especially when you fall. When you go down hard it's easier to come back up if your muscles are prepared for it. You don't get injured as easily if you're strong, so you have to be on top of your fitness."
Arielle Gold shared her go-to workouts with Fit Bottomed Girls. "One of my favorite workouts is an hour of cardio, followed by a core circuit that includes bicycles, sit-ups, single-leg lowers, and planks. I do 30 reps of each, finishing with a 1-minute long plank, and I repeat that three times. I like starting a workout with cardio because it's a good way to warm-up, and is great for helping me to feel like I am in the best shape possible."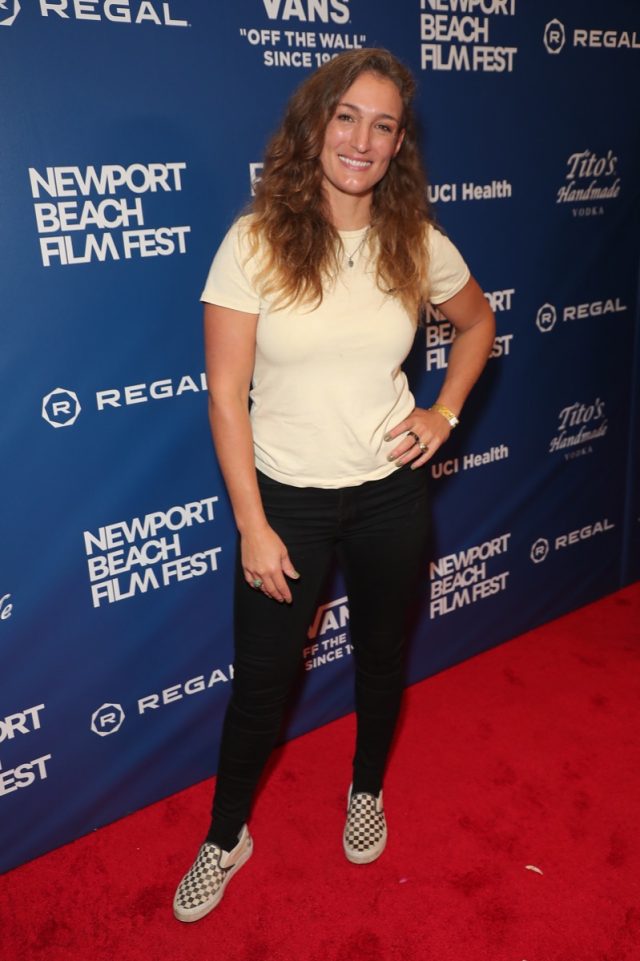 Hana Beaman revealed in an interview with Bellingham.org that she has started picking up biking. "I'm only just getting to know all the different trails and fun people that are in the biking community here, but everybody is really cool and very intertwined with other sport circles. No matter where you live there are trails near you, and then you go out of town a bit and there's even more. It's almost like the neighborhood bar. There's everyone's regular 'back-yard' trail, but then you can always go out and explore the other options. Bellingham biking is really accessible and has a great variety."
In an interview with Athlete Career Transition, Mirabelle Thovex talked about her approach to snowboarding. "My brother is my biggest influence, firstly, because he's my big brother, but also because I have always been so impressed with the career he has. He's a freestyle skier and has touched every aspect of the sport, succeeding at every point. I love his way of thinking, skiing and working."
Anna Bechtel is a freelance writer currently based in Hamden, CT.
Read more
---