15 Amazing Bodies of Female Soap Opera Stars
Here are their wellness tips.
In the glitzy world of soap operas, the allure of its stars goes beyond just their acting talents. These leading ladies not only captivate audiences with their on-screen charisma but also inspire with their commitment to health and wellness. From sharing their fitness routines to skincare secrets, and even opening up about personal struggles, these soap opera stars are more than just icons of the small screen. Join us as we delve into the amazing bodies and remarkable stories of 15 female soap opera stars who bring their A-game both on and off the set. From Kelly Monaco's diverse workout regimen to Linsey Godfrey's dedication to personal training, each of these women reveals their unique approach to staying fit, healthy, and confident in the spotlight.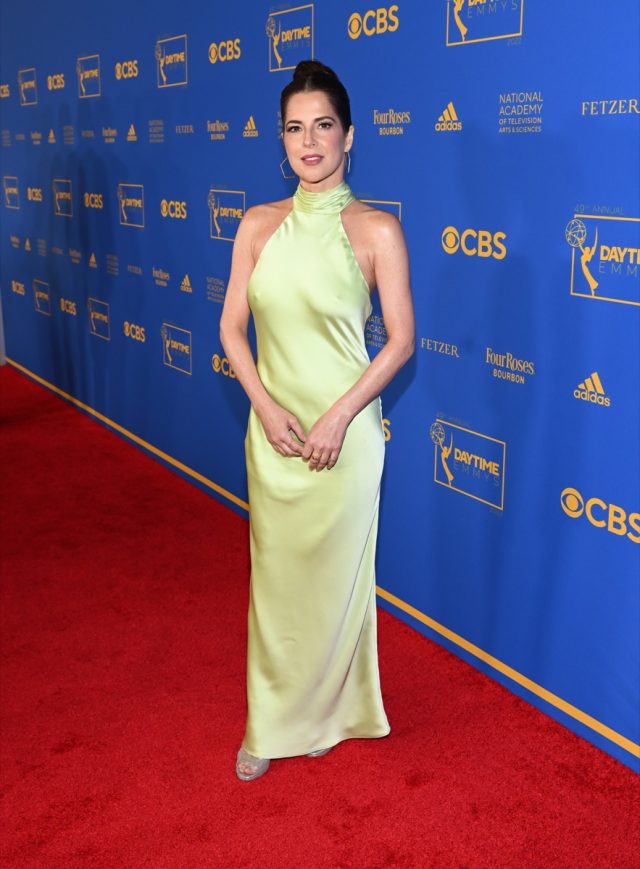 General Hospital star Kelly Monaco shared her workout secrets in a 2012 interview with SheKnows. "My workout regimen varies. I do everything from the gym to yoga to cardio classes, hiking and swimming. I'm pretty active. I'd rather stay outdoors than be cooped up."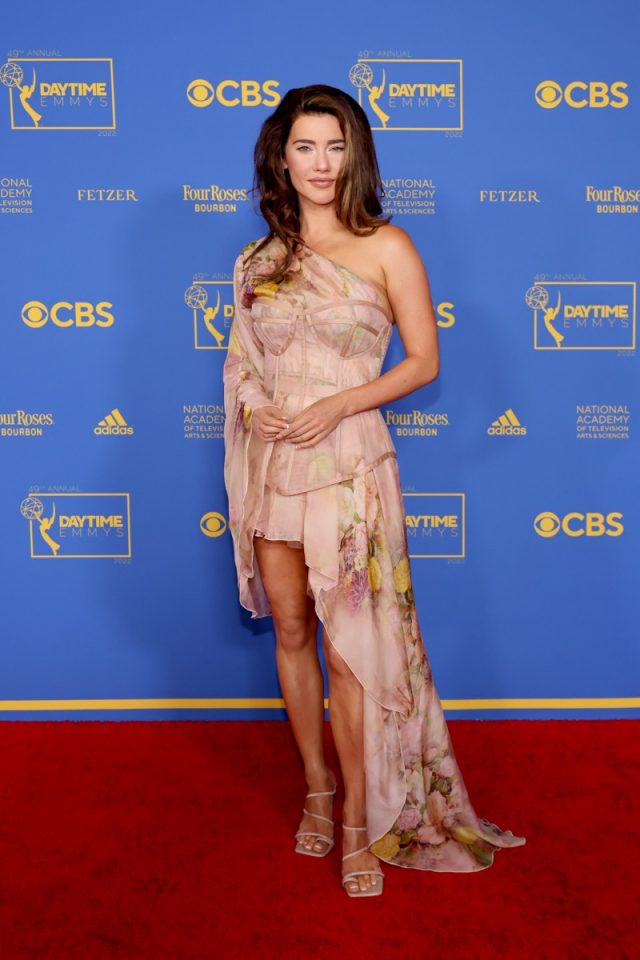 Jaqueline M. Wood starred on The Bold And The Beautiful. She shared some of her wellness secrets with Glamour. "I have an early-morning workout session with my trainer at 9 A.M. We're doing squats and heavy lifting. For heavy lifters or for anyone working out in the morning, you need to eat prior to your workout so your body can focus on growing muscles and not digesting, which kills your energy. I always start with a protein shake: one banana, one cup of raspberries, one tablespoon flaxseed, one tablespoon chia seeds, glutamine (for muscle recovery), and a splash of orange juice."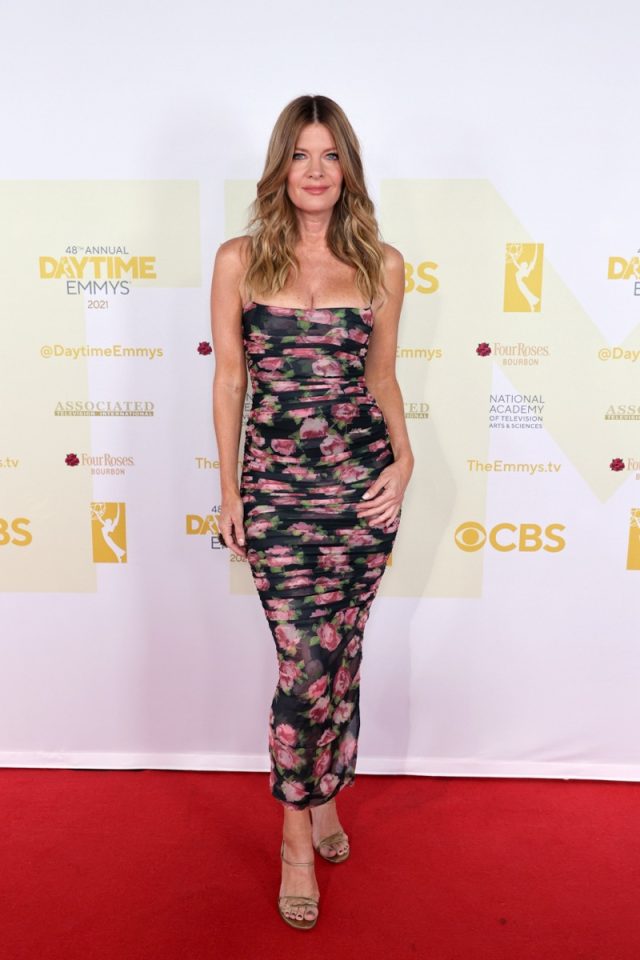 Young & The Restless star, Michelle Stafford, shared some of her wellness secrets in an Instagram post. "The most commonly asked question of me by others is 'how do you stay so thin?' Ya know… there is no secret, there is no magical potion. It is always diet and exercise. And in order to lose weight, it is also diet and exercise. Of course, the decision to change is the main thing. One must decide to change and want to change. THAT is the 'secret.'"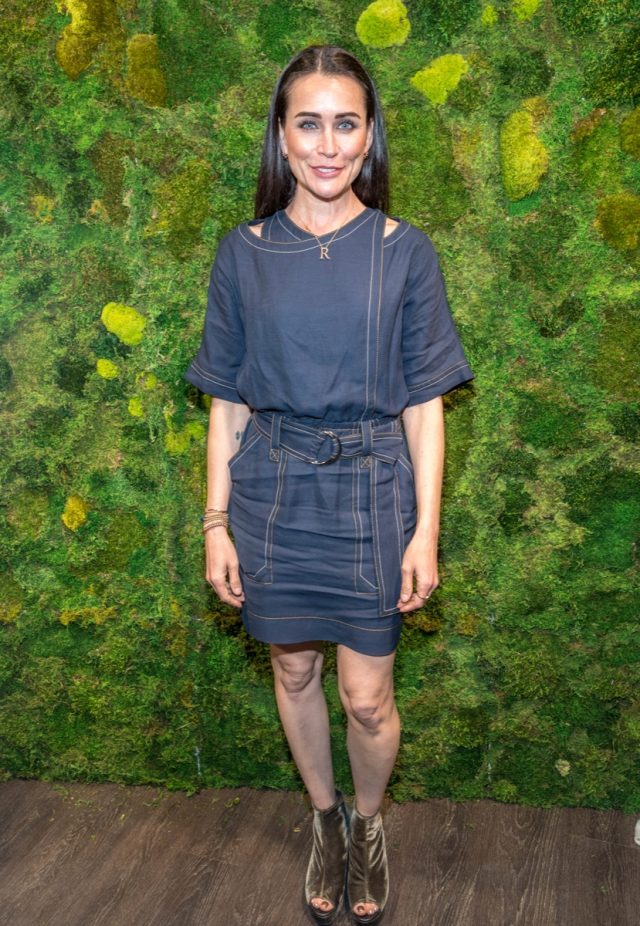 General Hospital star, Rena Sofer, shared her wellness secrets with Soaps She Knows. "I don't diet. I exercise quite often. I'm very into hula hooping. I hula hoop for like an hour probably five times a week and that keeps my stomach and my back very strong and I work out at home. We have a home gym so I get on the elliptical or do lunges around the house, stuff like that. I get my US and People magazines and I read them on the elliptical machine. So you know, I'm not crazy or anything. I'm an older woman who just doesn't expect to look like a twenty-year-old so I don't try to. I just eat what I want, but I eat in moderation and I don't smoke and don't drink and I take care of myself."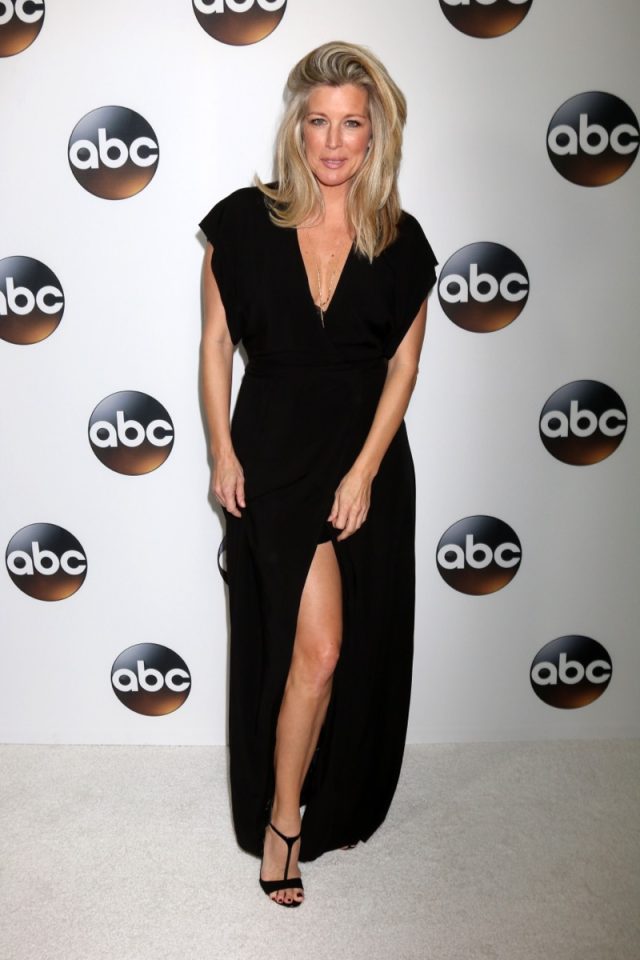 General Hospital star, Laura Wright, talked about her journey to self-acceptance in an Instagram post. "30 years later I'm finally discovering how beautiful life is," she wrote. "How grateful I am for a body that has been with me and taking care of me for 51 years. And how much fun life can be when you decide to live! Not sure why I decided to share this today. I just got this picture last night and wanted to hug this young girl and tell her how amazing she is."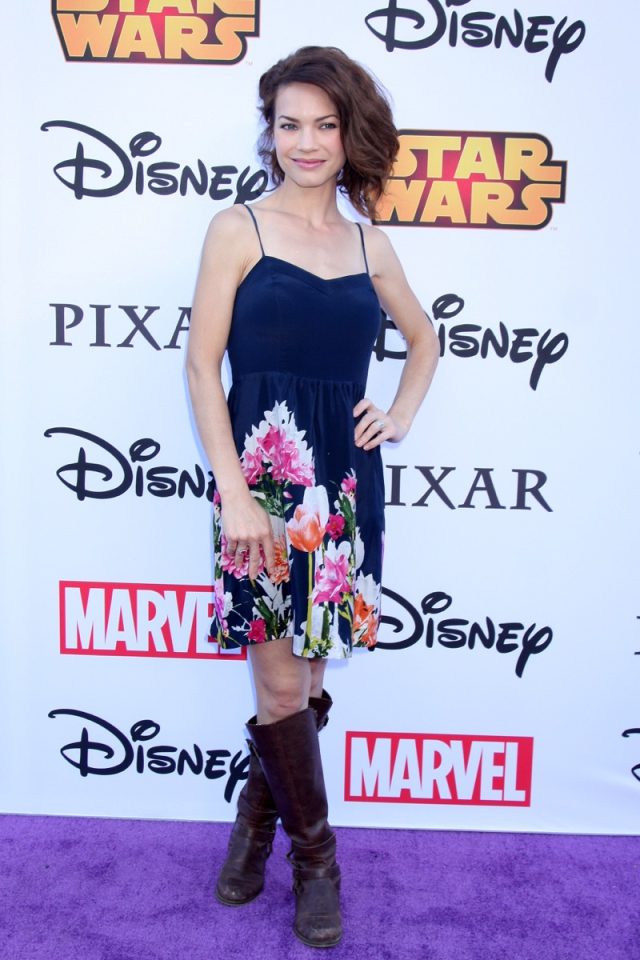 General Hospital star, Rebecca Herbst makes sure to take care of her skin. She shared her secrets with Soap Opera Spy. "I am a believer in simplicity and consistency. I wash my face every morning and night with Purpose Gentle Cleanser. In the morning, I use Purpose moisturizer with SPF 15 and for the evening, I use an eye cream with a night time moisturizer."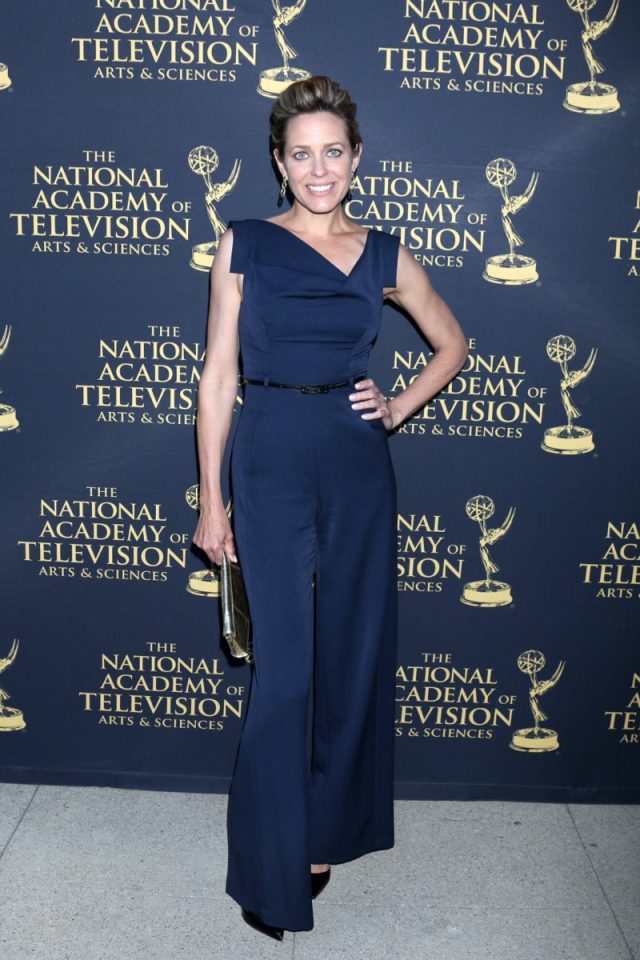 Days Of Our Lives star Arianne Zucker has her own blog. In this post, she talked about her approach to fitness. "If I get three days of decent workouts in a week, I know my heart and my mind feel amazing. That's only 3 hours a week out of 168 hours a week. I like to give myself the facts like that because I have a clear vision in my mind about how to make time for me. It's that darn Gemini in me. It is very logical. My personal work out consists of a 20 minute run/walk. Running isn't great for our knees after the age of 25 even though people run for way longer after that. You also hear about how many knee, back and shoulder issues people have as well, so it really makes sense."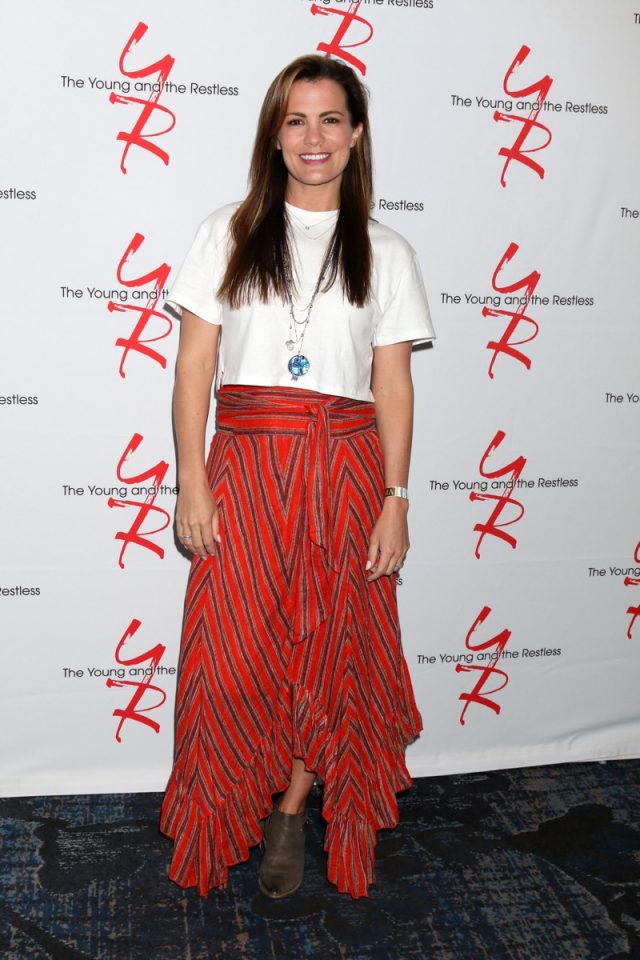 In this revealing Instagram post, The Young & The Restless star, Melissa Claire Egan opened up about her miscarriage, and wanting to make others feel not alone. "This picture was taken on January 18, 2018," she wrote. "My husband took this picture an hour after my D&C surgery, after I had suffered a miscarriage at 8 weeks. I'm very candid about my miscarriage with my friends and family and speak openly about it to anyone that asks if we want kids. It's never been a secret. And I was so lucky to have my incredible husband and best friends and family in the world there for me, every step of the way. It's so hard, and takes such a toll on you emotionally and physically, hormonally, all of it. But I hadn't shared it publicly. Not for any particular reason, I just hadn't. Then recently a friend that I don't see often told me that sadly she had suffered one as well. She seemed almost relieved when I told her I had the same experience. She told me she had felt alone and like a failure, and less-than, because she hadn't heard other people speak about it. This made me SO SAD, and made me want to share my story. With anyone and everyone. Just so no one feels alone. I promise you you're not alone."df44d9eab23ea271ddde7545ae2c09ec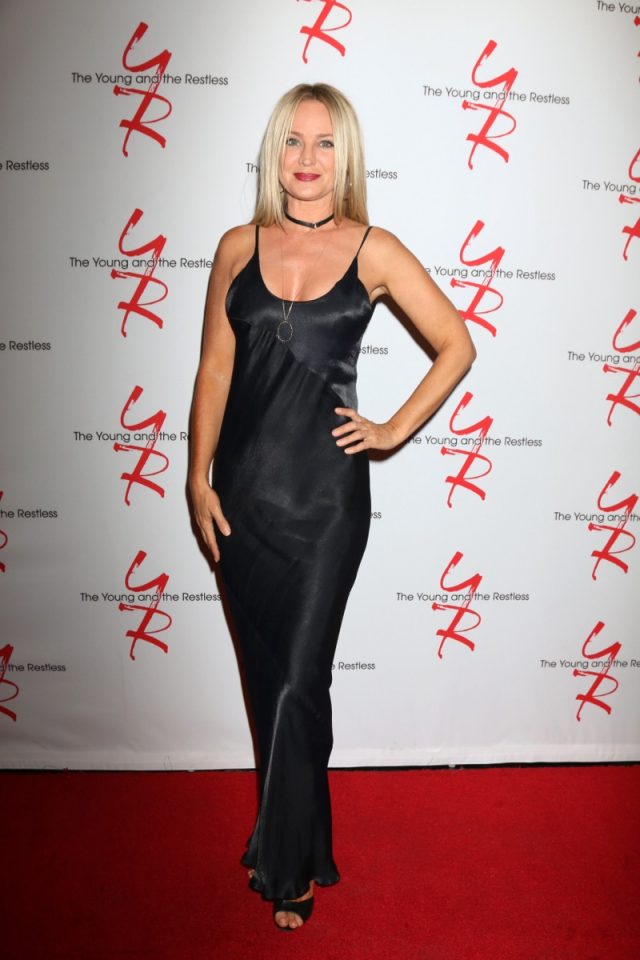 Sharon Case is a soap star, known for her roles on General Hospital, As The World Turns, and The Young & The Restless. She shared her skincare secrets with Soap Opera Digest. "I always wash my face and put on my skin care program twice a day, when I wake up and before I go to bed. I first wash my face with whatever because I'm not particular about what I use — sometimes I use a fancy cleanser, other times it's regular hand soap. What matters is that you have a really great moisturizer and a serum. For the moisturizer, I like either DefenAge or Oil of Olay, which I've used for years. I still swear by that product. The serum that goes on after is a clear liquid; you use a few drops to apply to your face with your fingers. I like to use DefenAge serum. A couple of times a week, I'll put on a product that has retinol in it."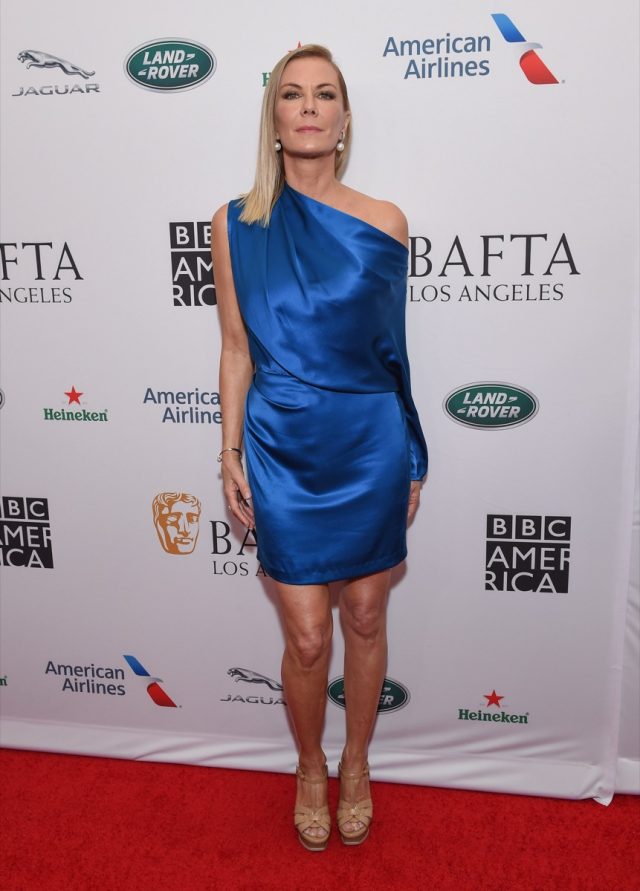 The Bold & The Beautiful star, Katherine Kelly Lang, shared her beauty secrets with the DailyMail. "I love creams, so I apply whatever creams I love and am using at the time right after my shower," she said. "I do like to switch them up because the face gets used to a certain product or a certain line and then it's not as effective so you want to switch up regularly by using different kinds of creams."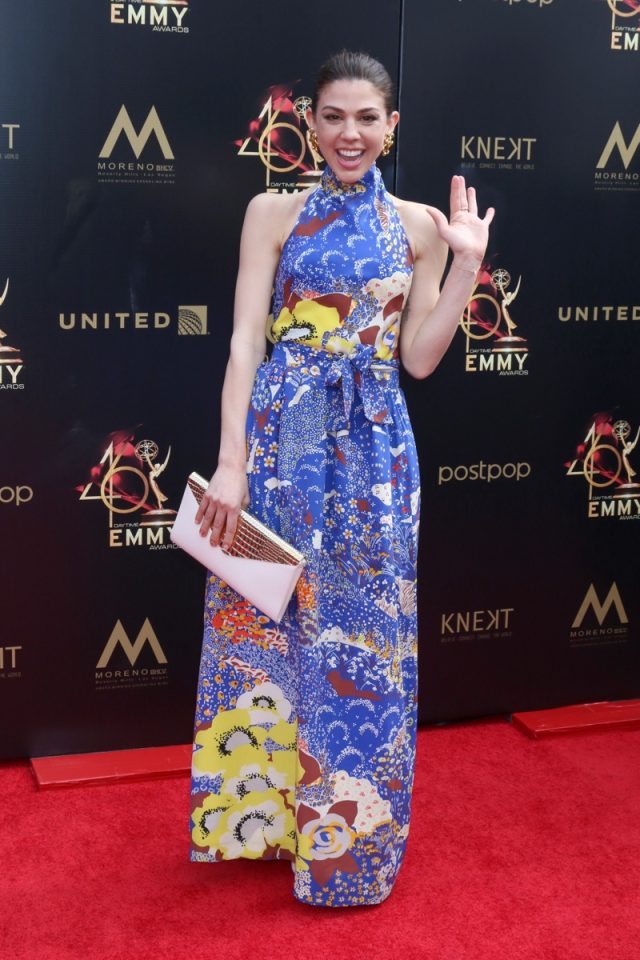 Kate Mansi is known for her roles in Casa Grande and Days Of Our Lives. She tells Muscle and Fitness that she loves doing outdoor workouts. "I've climbed Mount Whitney, I love being in nature," she says. "We were shooting Casa Grande in Petaluma and it was beautiful out, no one was around, so on my off days, or off hours, I would do a lot of hiking and saw some incredible trails while I was there. I'm a sucker for new adventurous things."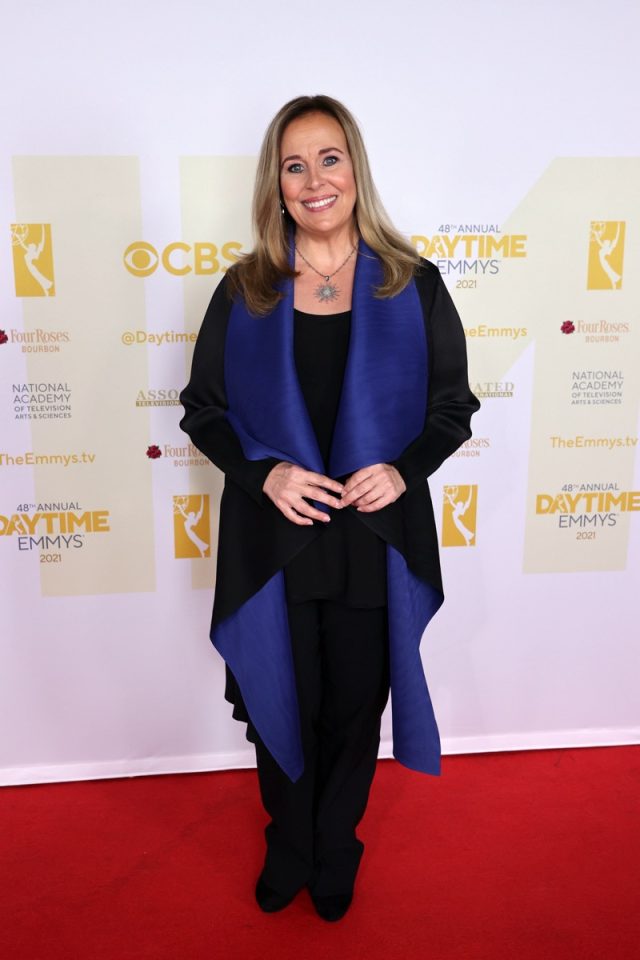 Genie Francis has appeared in General Hospital, All My Children, and The Young & The Restless. In 2015, she revealed that she turned to Nutrisystem to help her lose weight. "I couldn't believe it," she said to ABC News. "I was getting so much delicious food. I did not feel deprived. The diet is very gentle. I find that as I'm getting older, I can't do these crazy extreme things anymore. I have to have something that's easy, livable. I'm not willing to be miserable."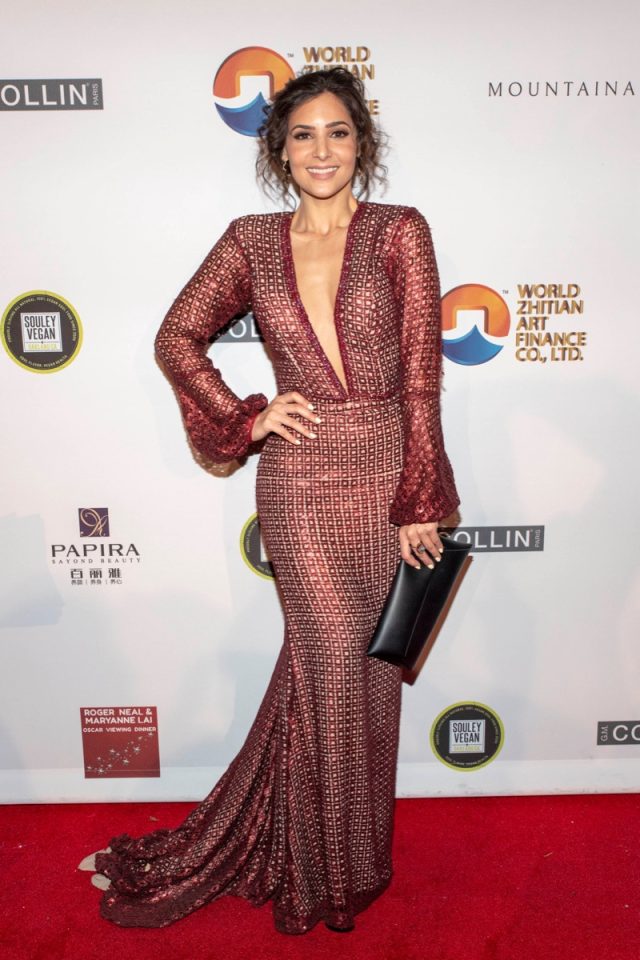 Camila Banus is a cast member on both Days Of Our Lives and One Life To Live. She shared her typical diet in an interview with Soap Opera Digest. "I fast until about 10 or 11 a.m. because normally, I like to work out in the morning. So I will do a green juice from a company called Garden of Life. And then I get some solid food in around 11, and that's anything that has to do with protein, like oatmeal or eggs or even some turkey. It's important to have carbs in the morning, so I complement that with some toast and a little bit of juice. For lunch, I usually have my heaviest meal. I have an obsession with rice but white rice is really bad for you, so I've been transitioning into doing brown rice with a healthy amount of protein, whether that's plant-based protein or chicken or turkey. And then for dinner, I try to have a substantial meal but not as much as lunch. Spinach is my favorite, so I do spinach and chicken or any type of protein."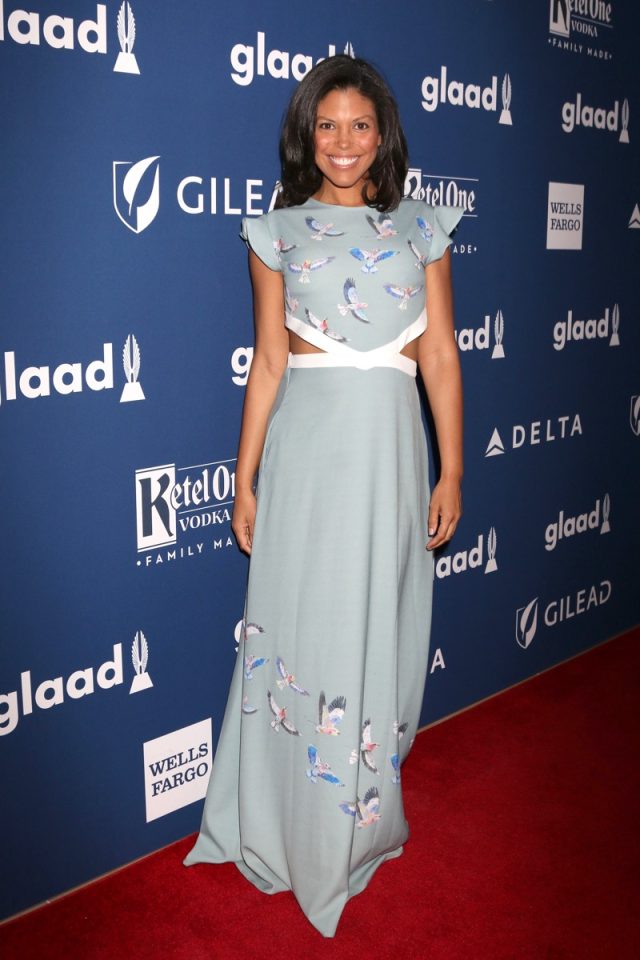 In an essay for Glamour, The Bold & The Beautiful star, Karla Mosley revealed that she had struggled with an eating disorder, and shared how she managed to recover. ​​"Five or six years ago, I made a kind of deal with God. I had lost my period for ten years and I wanted it back so I could start thinking about having kids. I said, 'Okay, I believe that I am supposed to be healthy, and I believe that I am supposed to act and to dance. I believe that both of these things should coexist, but if being healthy means I can't do the work I love, then I choose health first.' And that was a big difference. Now that I've made the decision to be a healthy-looking woman on camera, and to not compromise that no matter what, when a thought comes up, I push it aside and I focus on my work. Mostly, I've become curious. When a feeling or thought comes up that in the past could have been destructive, I now look at it. I write about it or dance it out. I pause, I meditate, I throw love on it. And I watch it change."
Days Of Our Lives star, Linsey Godfrey revealed on Instagram that she is working with a personal trainer. "Please excuse the effort in the upper body," she wrote. "This was my last set and I was tired but it was my first time doing weighted dips. My trainer Tom used my competitiveness against me by telling me my sweet bestie @kimbpics could do these."
Anna Bechtel is a freelance writer currently based in Hamden, CT.
Read more
---