25 Amazing Bodies of Grey's Anatomy Stars
Here are the tips for better living.
In the fast-paced world of Grey's Anatomy, the stars not only captivate us with their on-screen performances but also inspire us with their dedication to health and wellness. From skincare routines to fitness regimens, these actors and actresses are committed to maintaining their amazing bodies. Join us as we delve into the secrets behind the radiant skin, strong physiques, and mental resilience of Ellen Pompeo, Sandra Oh, Katherine Heigl, and more. Discover how they balance their busy lives with self-care and gain insight into their journeys toward a healthier and happier lifestyle.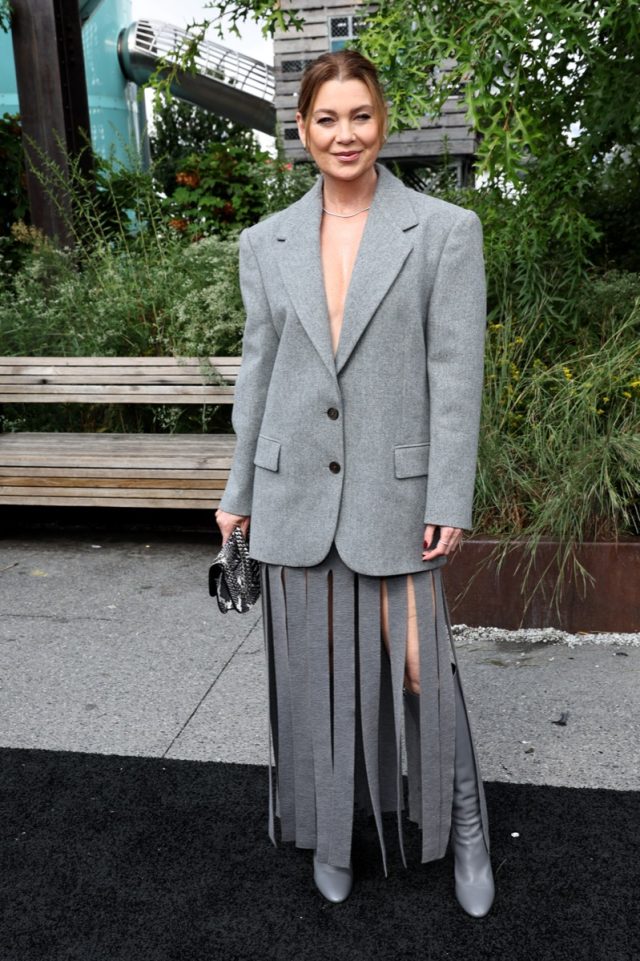 Ellen Pompeo has amazing skin, and she makes sure to take care of it. She shared how her routine has changed in an interview with WhoWhatWear. "When I was younger, I needed a lot of pore-cleaning and extraction facials. Now I do more to improve and keep my skin texture even: microcurrent and micro-needling."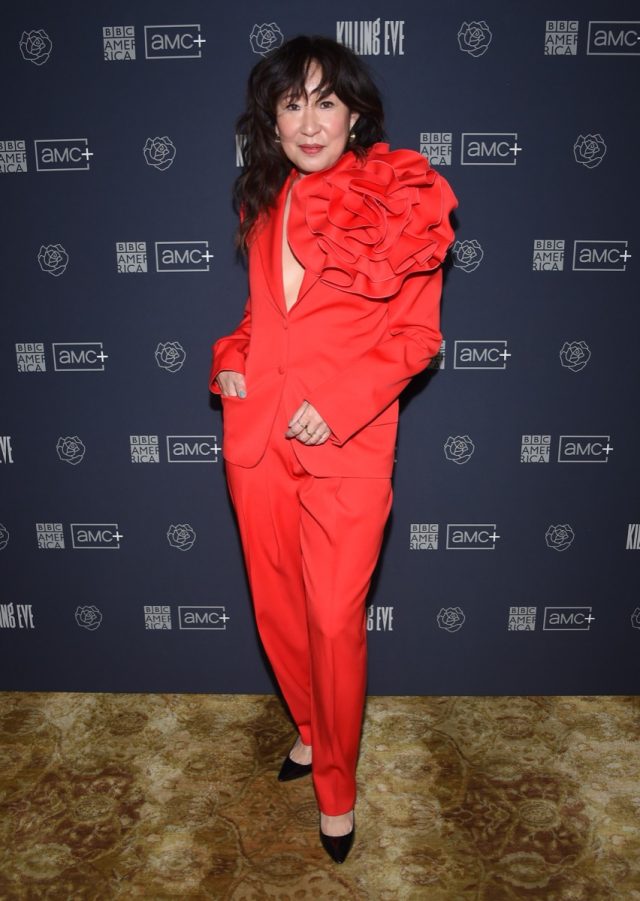 Sandra Oh works with trainer, Dove Rose, to keep herself in shape. Rose shared what it's like working with the actress with Us Weekly. "What's so beautiful about someone like Sandra and most of my clients staying so consistent is that they stay strong enough, where, regardless of our ages, we continue to kick ass. She works hard. That's why she looks so damn good."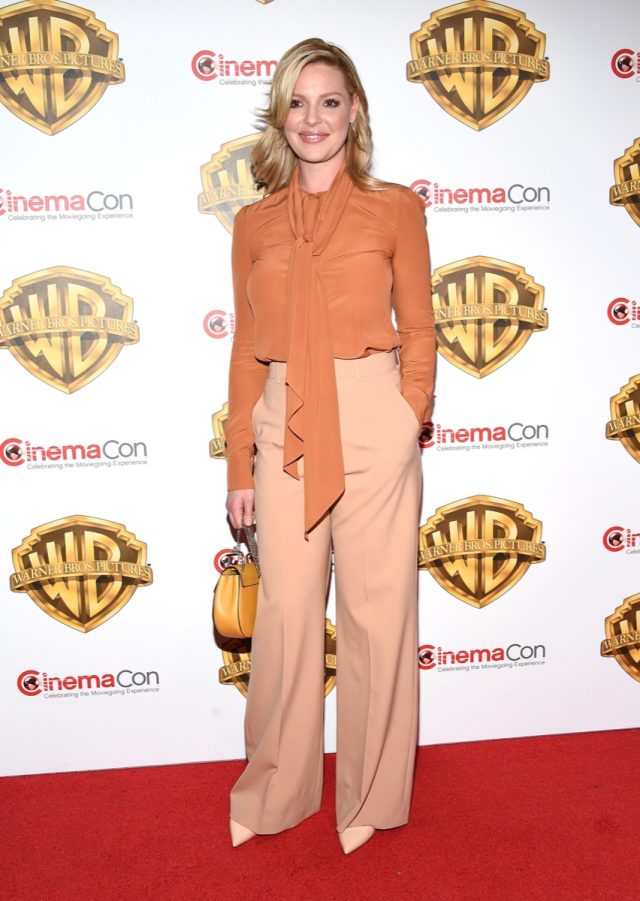 In this post on her website, Katherine Heigl shared how she lost the baby weight. "My best weight loss advice is to start every morning by saying out loud a positive mantra of your choice about your body. Mine is 'I am easily, with good health, inspiration, grace and gratitude losing weight faster than I can even imagine with harm to none.'"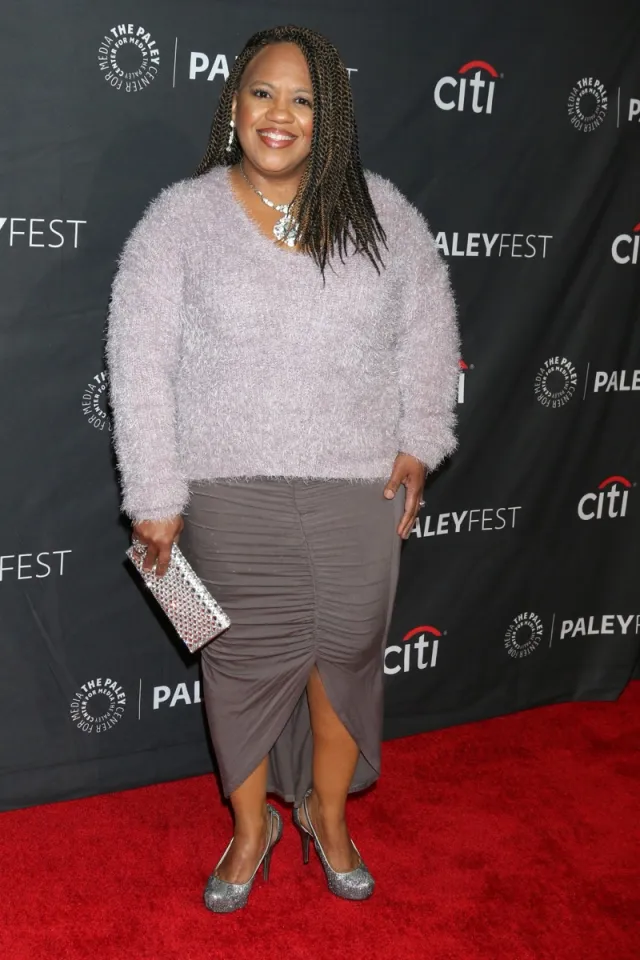 Chandra Wilson's daughter suffers from Cyclic Vomiting Syndrome, and she wants to use her platform to raise awareness about it. Wilson was able to direct an episode of Grey's that highlighted the disease. Wilson talked about this on Good Morning America, "Being able to be on 'Grey's Anatomy' with all of those people able to watch it and hear it and say, 'Oh my God. That's what that is. I've heard of that. That's my kid. That's my husband. That's my aunt.' That means so much because I just remember what it meant to us."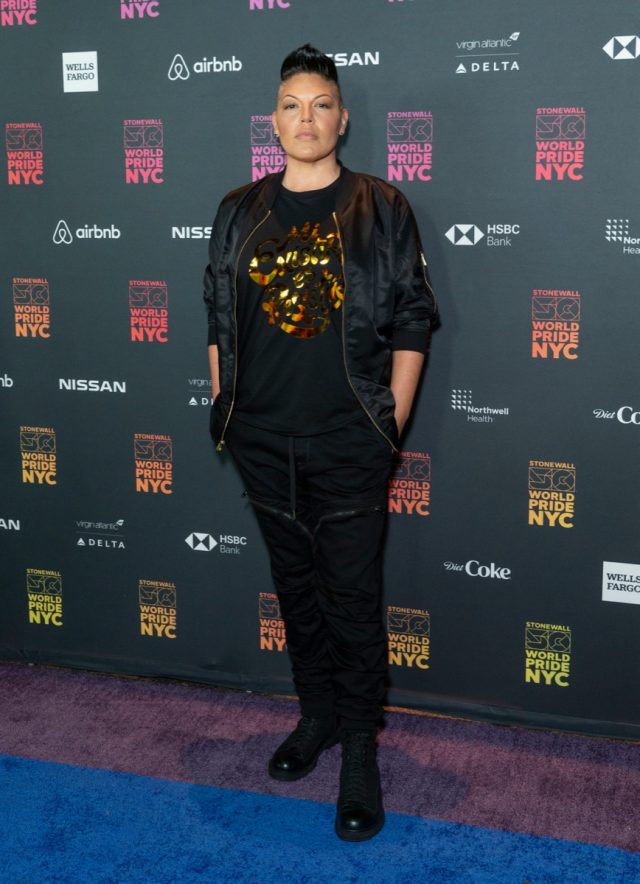 In 2014, Sara Ramirez shared their diet and exercise secrets with Glamour. "If you want to see results, there is a very simple formula. You must burn more calories than you consume. Some of us keep trying to find that quick fix or instant gratification, but I've learned the hard way that it doesn't work."df44d9eab23ea271ddde7545ae2c09ec
In this "25 Things You Don't Know About Me" article with Us Weekly, Jessica Capshaw shared her go-to workout. "I won't run unless chased, so … I dance. The Tracy Anderson Method is the way to go for me. If I had it my way, I'd go five times a week."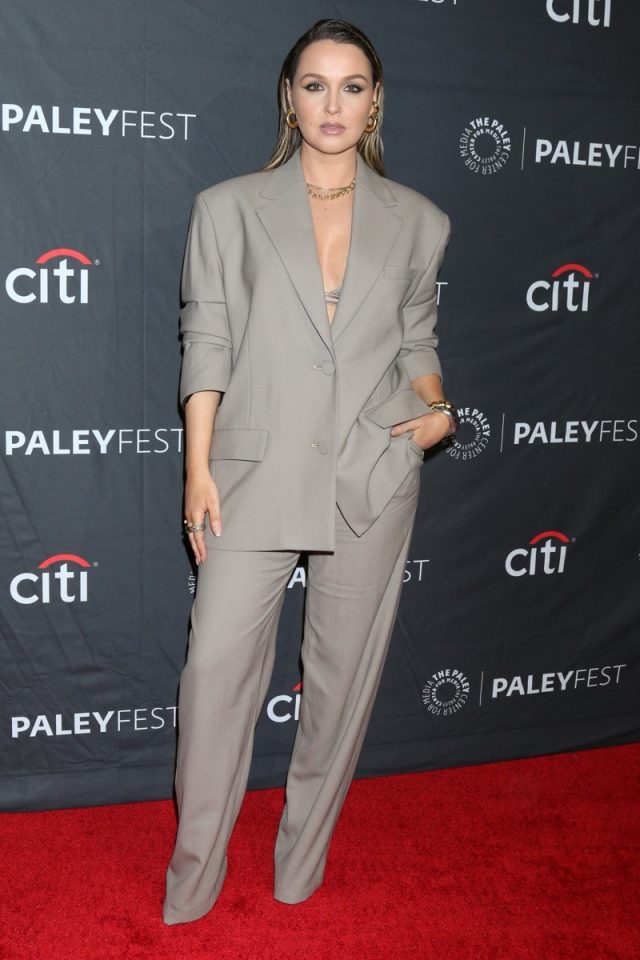 In an interview with Wondermind, Camilla Luddington talked about her struggles with postpartum anxiety and what she does to overcome it. "[My therapist] tells me to find a place in my body that feels neutral, and, the funny thing is, I always think of my butt. My butt is never racing like my heart or tingling like my feet or hands. And actually honing in on that part of my body, or any part of [my] body that is not feeling the anxiety, is something that, in the moment, can kind of cool me down. … I know it [might] sound funny to some people, but figuring out an area of my body that is not manifesting that physical anxiety really helps me."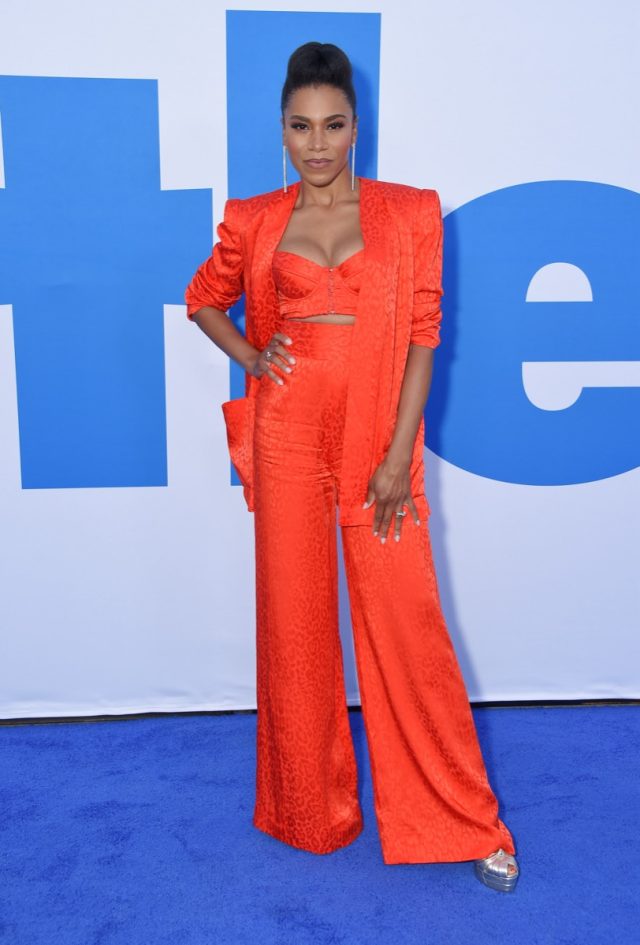 Kelly McCreary shared some of her favorite products with New York Magazine. She says that she likes to use SkinCeuticals C E Ferulic on her face. "I use it every day," McCreary says. "I always feel fresh and dewy and glowy when I wear it, which is another perk — it's not only really great for my skin, but also gives me that little confidence boost too. I have super-dry skin, but I occasionally still get zits, so this is a really good balancer. It's also a really good foundation for all of the moisturizer and sunscreen that I put on top of it. And it works as a primer too. It sort of smooths out my complexion, making makeup go on more easily. That said, after I started wearing it about a year and a half ago, I now love having a naked face as often as possible — basically, whenever I don't have to wear makeup for work."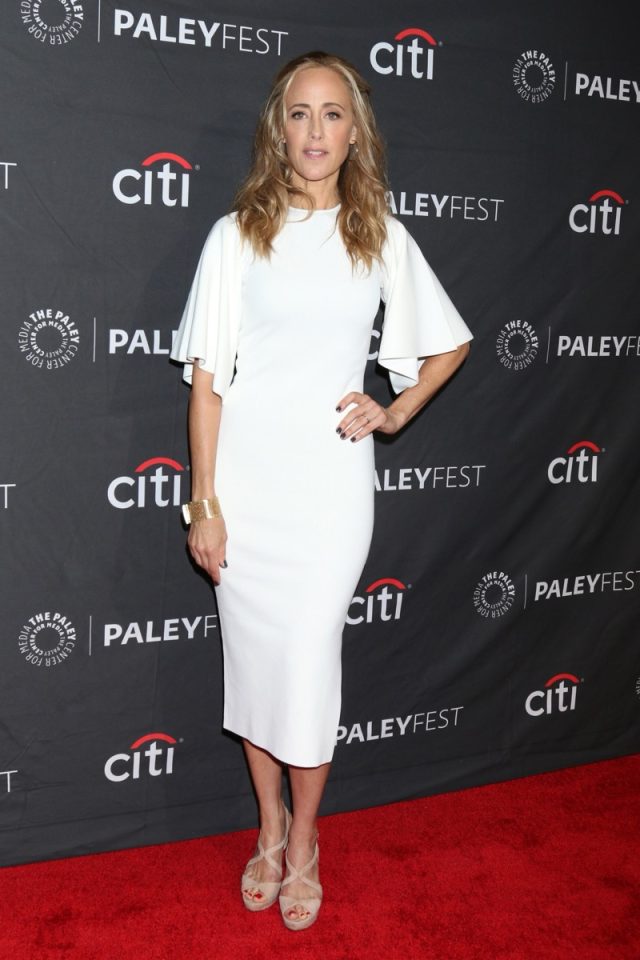 Kim Raver shared some of her wellness secrets in a 2014 interview with WebMD. "I really love the idea of food for health. I don't think in terms of calories. When you're eating well you sleep better and your skin looks better. I know when I sit in the hair-and-makeup chair and I haven't drunk enough water."
Jeanine Mason shared her self-care secrets with Bare Magazine. "My intention is always to honor my body, to listen to it and address its needs. That's when I feel my best. Whether it's through self care, fitness, diet, couch time, family time, outdoors time. As a dancer, my relationship to it is particularly tuned in and often feels like my superpower. There are days when I have to ask too much of it for the sake of getting the shot on set or making the redeye for a friend's birthday. And that's okay, because I'm dedicated to giving it what it needs the next day. I listen, I'm proud of my body, I'm grateful for my body, we're in a full love affair."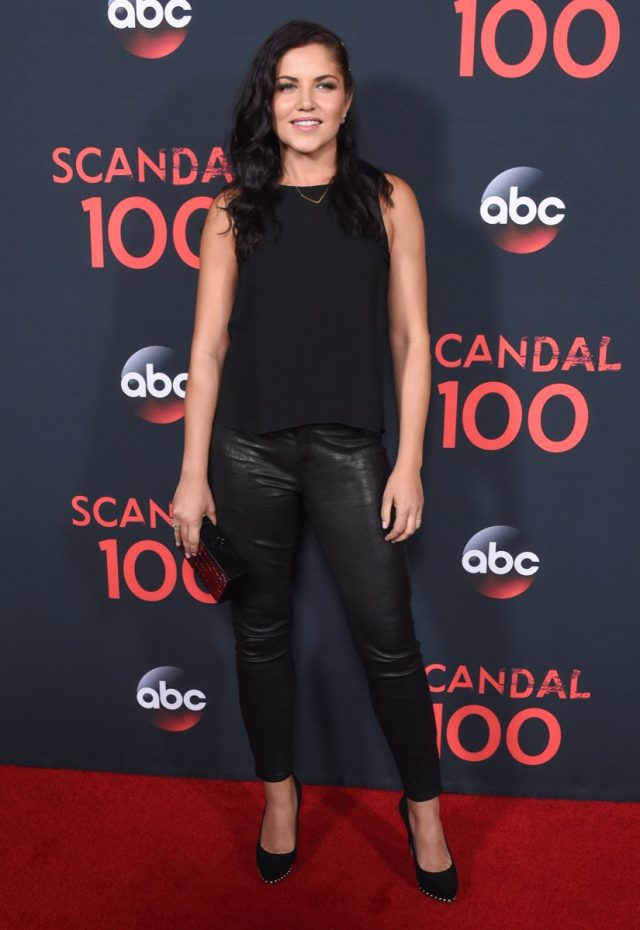 Marika Dominczyk shared some of her favorite workouts in an interview on the Happily Eva After website. "I love to work out. During the week I do Pilates and Cross Fit, and on the weekends I run with our dog Frankie. It's therapeutic for me  (Helps shed the baby weight too)."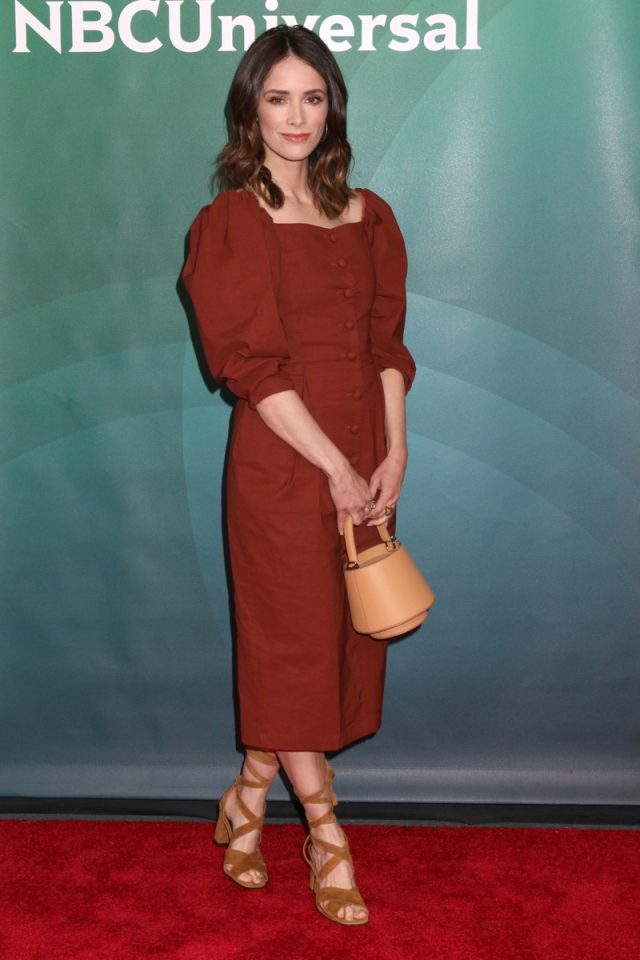 Abigail Spencer shared some of her wellness secrets with People. She says that hydration is important to her. "I'm always trying to get in water. It is the life source. It's extremely easy to dehydrate working 14 hours a day and on my feet all the time."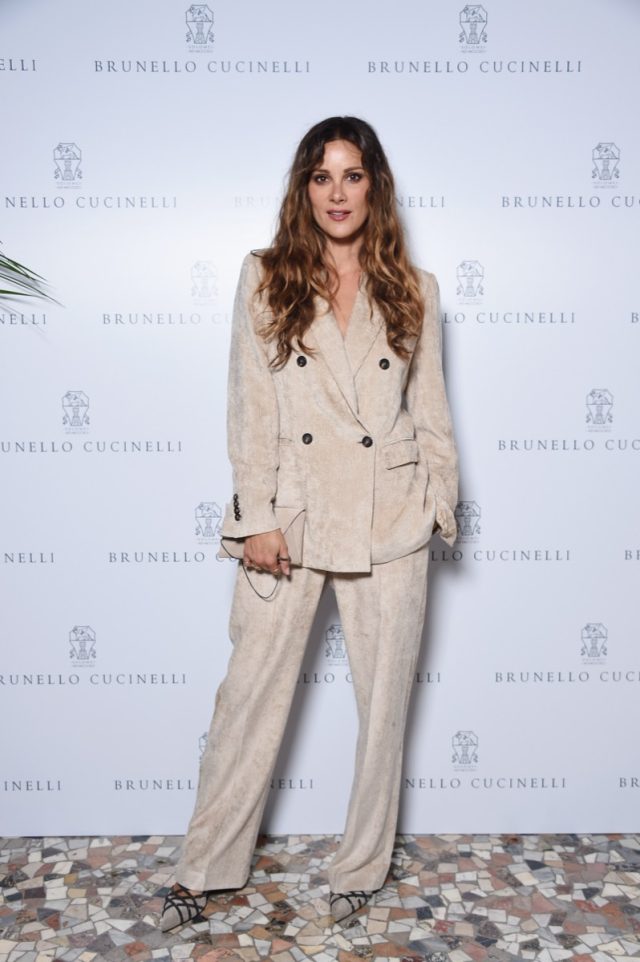 Stefania Spamapinato talked about the challenges she faced as an actress with Voyage LA. "It has been incredibly hard and challenging, I almost quit several times. I don't think anyone enjoys dealing with rejection on a daily basis, but the love for the art form always kept me going and with help and the support of the loved ones I stuck to it."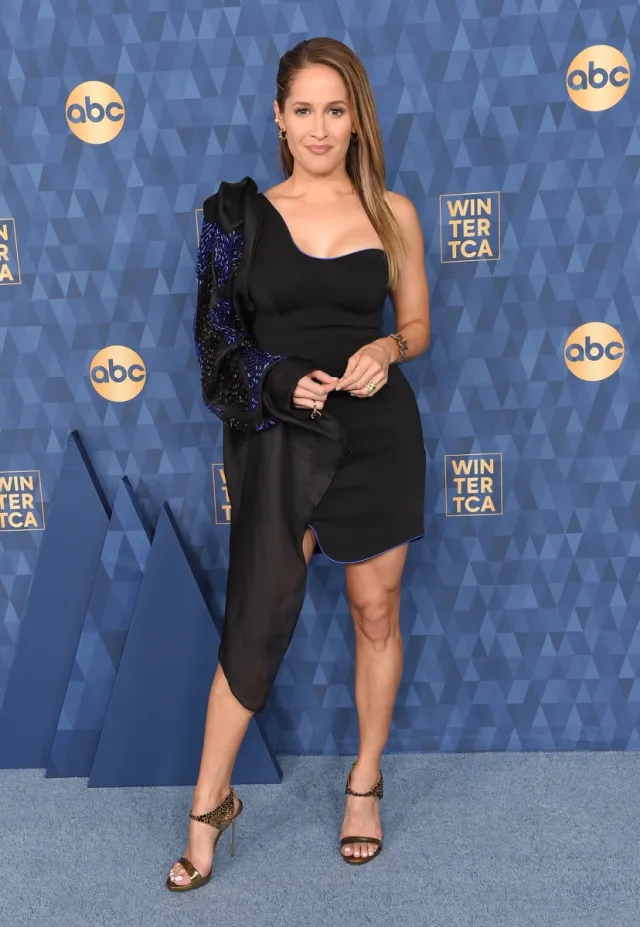 During the pandemic, Jaina Lee Ortiz talked about what she's learned to HOLA! Magazine. "I've learned the value of loving myself, self-care. This experience has given me a chance to reflect, to recognize my feelings without judgment and to find comfort in a place of change. Change can be scary so if you change your perspective, it can be surprisingly fulfilling."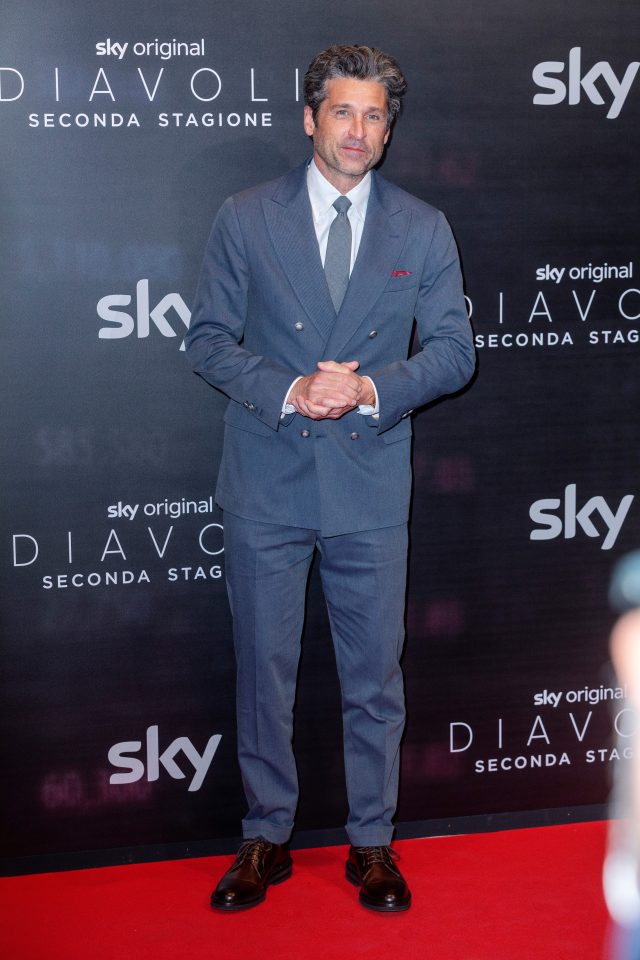 In a 2012 interview with The Los Angeles Times, Patrick Dempsey talked about how he stays in shape. "Trying to dedicate enough time to each is a big challenge. I keep a spinning bike on the set of Grey's, but it's still hard to be consistent. I never know what my schedule is going to be and the days can be a long haul. My goal is to ride my bike 20 miles four or five times a week. It's a priority because exercise keeps me strong in front of the camera and in the car. The other challenge with my schedule is eating right. If I start to eat 'bad' food, all the exercise in the world doesn't matter. I try really hard to stay away from the doughnuts and sugar, which I think is at the root of so many health problems, including cancer. I eat a lot of almonds!"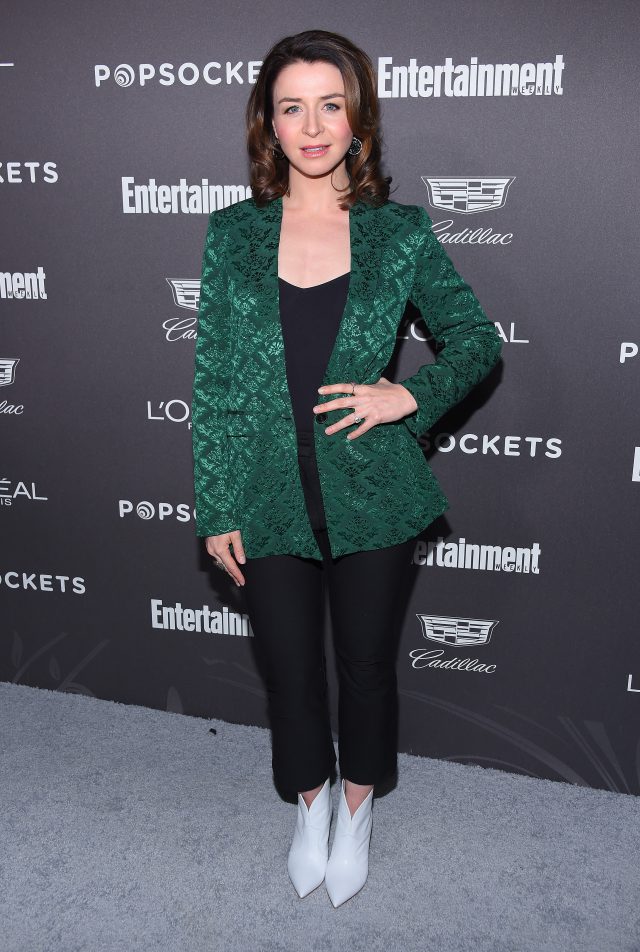 Caterina Scorsone talked about her character on Grey's with Sharp Magazine. "It's kind of an actor's dream to have the opportunity to play a character as multi-dimensional, with so many strengths and so many flaws, but you get to layer on all her experience and all of the stories that you have charted. Over the years, the character becomes even more intricate and interesting. To play that, it's been a fantastic exercise. And you develop a real love for this alter ego that you're playing."
Tessa Ferrer talked about the transition from starring on TV shows to starring on Broadway with BroadwayWorld.com. "It's been more of a challenge than I had anticipated. I haven't done very much theatre, but I did grow up in the theatre world, my mother and grandfather were both in the community. My family also did a traveling Christmas show when I was a young tot [laughs.] Growing up, I had a lot of experience on stage. I went to school for theatre, I've taken endless amounts of classes, but over the last couple of years I've absolutely been training myself more for film and television. And I sometimes feel that working against me in this process."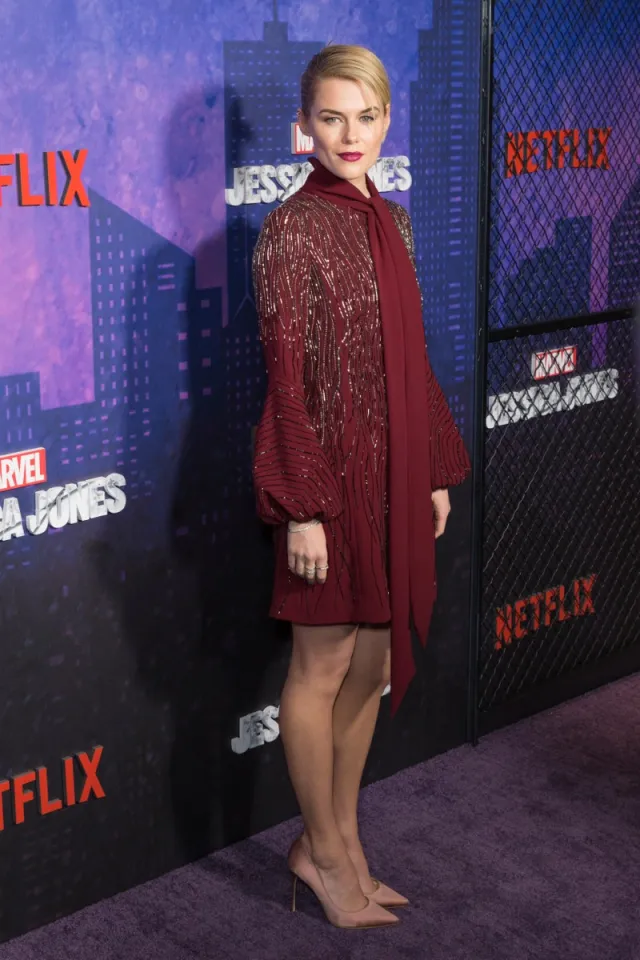 Rachael Taylor shared her skincare secrets in an interview with Women's Health. "In the morning, I start off using the Neutrogena Hydro Boost Water Gel Cleanser to get my skin ready for the creams and makeup I'm about to put on. I then lather on a moisturiser with an SPF like the Hydro Boost Water Gel to compliment the cleanser, and then a standalone SPF50 sunscreen – this is a nonnegotiable for me! With makeup, I need to use something lightweight and invisible so I use the Neutrogena Ultra Sheer Fluid – it's so thin, I'm obsessed! In the evening, I keep it simple again, but I switch up my cleansers to ensure I remove every bit of makeup. I use the Hydro Boost Gelee Milk with a cotton pad, it's gentle and easy to use, even removing my heavy makeup. I then finish it off with a moisturiser again."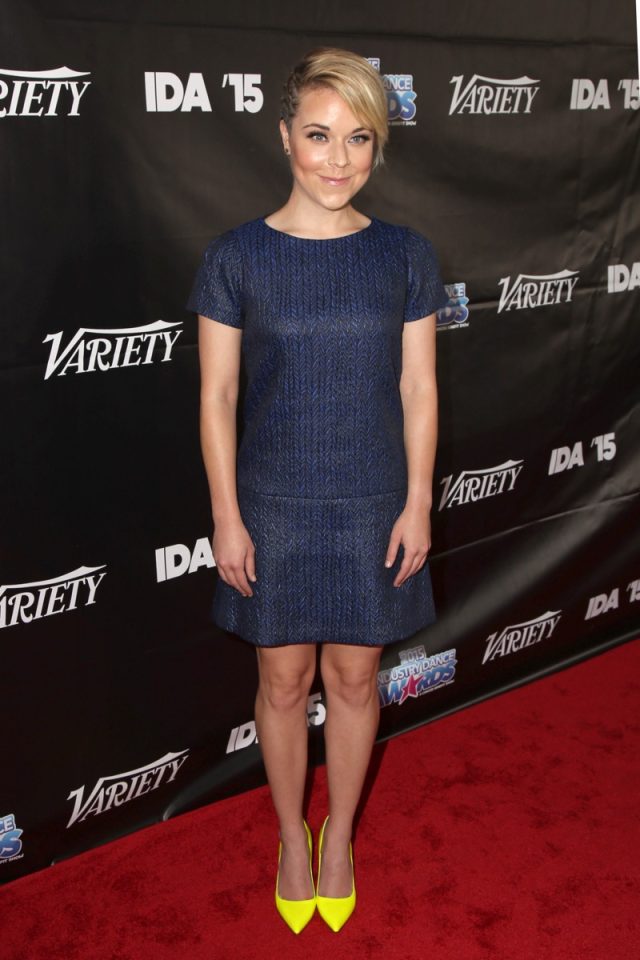 Tina Majorino talked about dealing with anxiety and what she does to help herself with ClubMental.com. She says that skincare is very helpful. "It's one of the only things I do every day that is only for me. It's dedicated time, morning and night, without fail. I love how it feels before, during, and after. It feels loving and tender toward myself."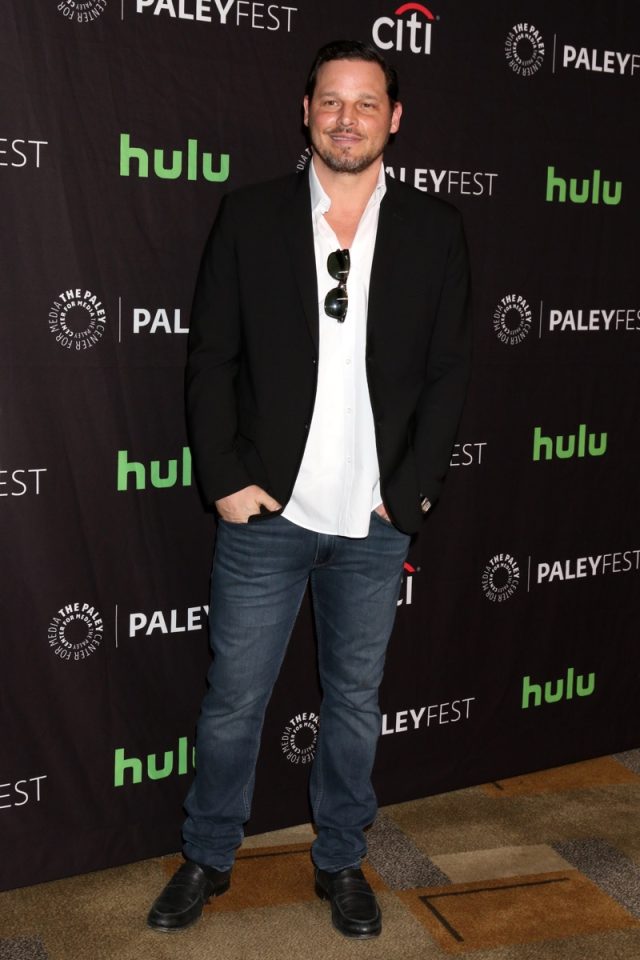 In 2017, Justin Chambers talked about working on Grey's to Seattle Refined. "It's a great blessing, get to work with the people I want to work with, to play a character that's fun and pay the bills, can't ask for anything more. You're on a successful hit show, you enjoy playing these characters, why not just keep riding until people don't want it?"
Former Grey's star, T.R. Knight also starred on The Bravest Knight, where he plays a queer character. Knight talked about the importance of representation to Xtra Magazine. "It's more about just seeing yourself. You can see the damage that's done when you don't know where you fit in or don't know how you fit in or don't feel like you fit in. It's such a falsehood, it's such a lie, because there is a place. It's just a matter of who controls what's being seen, right? There's a part of me that is, as grateful as I am, a little frustrated that it's 2021, and this is one of the first shows [to feature a queer family on children's television]. I just want to leap forward sometimes a bit."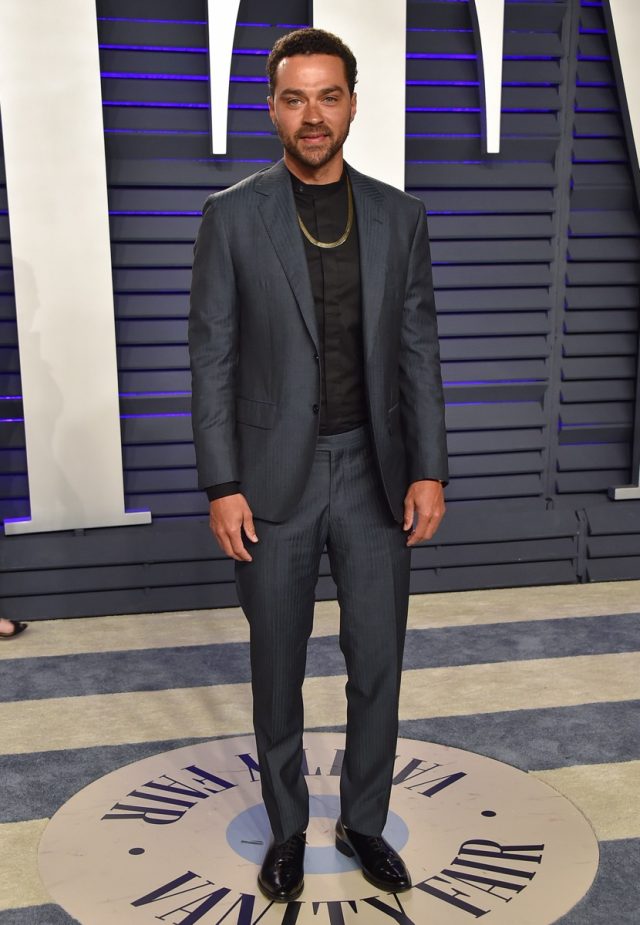 Jesse Williams shares some of his diet and exercise secrets with The Bare Magazine. "I have an incredible personal trainer and nutritionist named Yaw Owusu who I work with four times a week one-on-one. We put in very serious athletic, rigorous training. I eat on a pretty regimented plan that is actually not so oppressive, because there's plenty of protein and carbs. So I'm not bird eating or anything."
Similar to his Grey's character, Jake Borelli is gay. He came out after an episode of the show aired on Instagram. Borelli captioned the post, "As a gay guy myself, tonight's episode was so special to me. This is exactly the kind of story I craved as a young gay kid growing up in Ohio, and it blows my mind that I'm able to bring life to Dr. Levi Schmitt as he begins to grapple with his own sexuality this season on Grey's Anatomy. His vulnerability and courage inspire me every day, and I hope he can do the same for you. To all of you who feel like little Levis out there, know that I do too, that you are seen, and that we're all in this together. And to everyone who has supported me over the years, I can't thank you enough, and I love you more than all the stars…"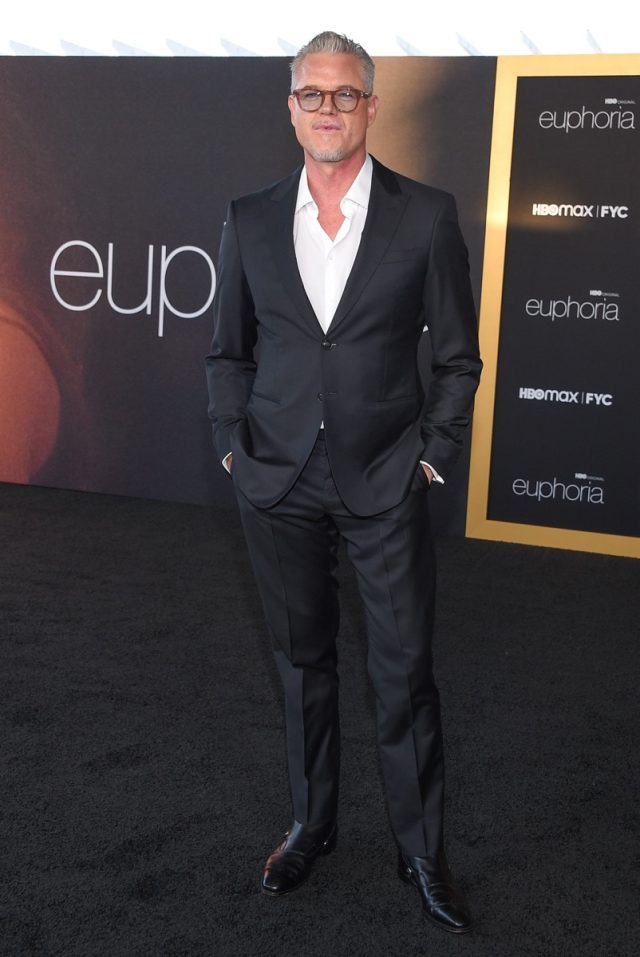 Eric Dane shared his workout secrets in an interview with Men's Journal. "I do a lot more cardio, but still no treadmills—you never get anywhere on treadmills. I like lifting weights. And there is a cardio element to lifting if you're doing it the way I do it. If I can get to the gym 3-4 days a week, and spend 50 minutes to an hour and a half, irrespective of whether I lift something or not, I'm getting in shape."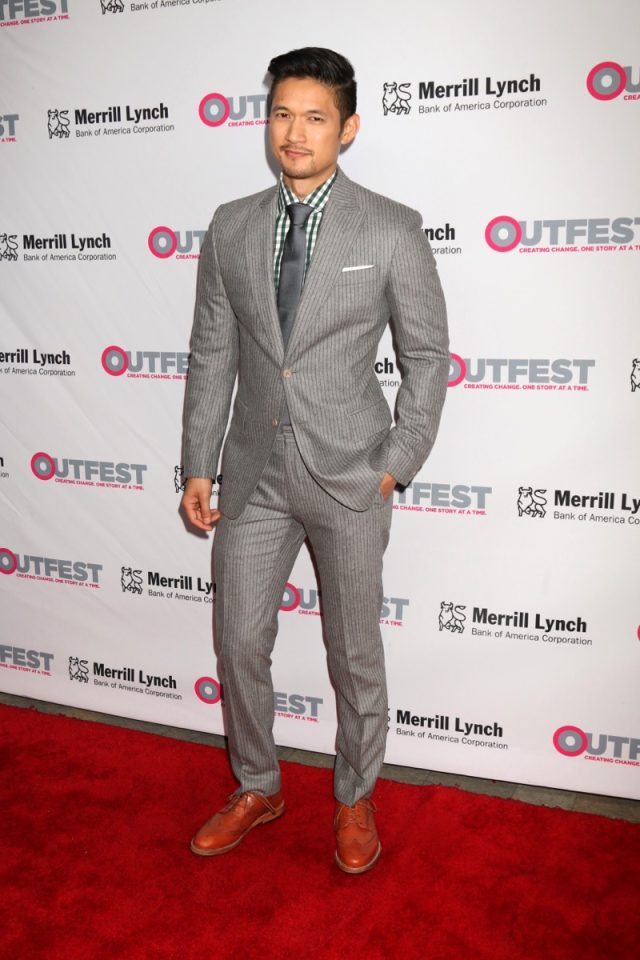 Harry Shum Jr. shared his workout and diet secrets with Men's Health. "When I was in my twenties and even my teens, I worked out way too hard and worked out to impress," he said. "Now, I'm just doing it for myself and my health and not pushing myself 100% because nobody's got time for that. As an actor, you might have to get super skinny or gain a lot of weight. So, maintaining and just keeping a point where I can go one way or the other is my goal right now."
Anna Bechtel is a freelance writer currently based in Hamden, CT.
Read more
---