20 Amazing Bodies of Iconic Women in Music
Here are the diet and fitness secrets of the hottest stars on the stage.
Getting in shape isn't just about looking good for the biggest stars on the Billboard chart. After all, spending hours on the stage singing and dancing takes a lot of strength and endurance. From clean eating to rigorous workouts, the most successful singers spend a lot of time and energy devoted to daily exercise, nutritious diets, and other healthy habits in order to keep them ready for go time. Here are 20 amazing bodies of iconic women in music and their stay-fit secrets.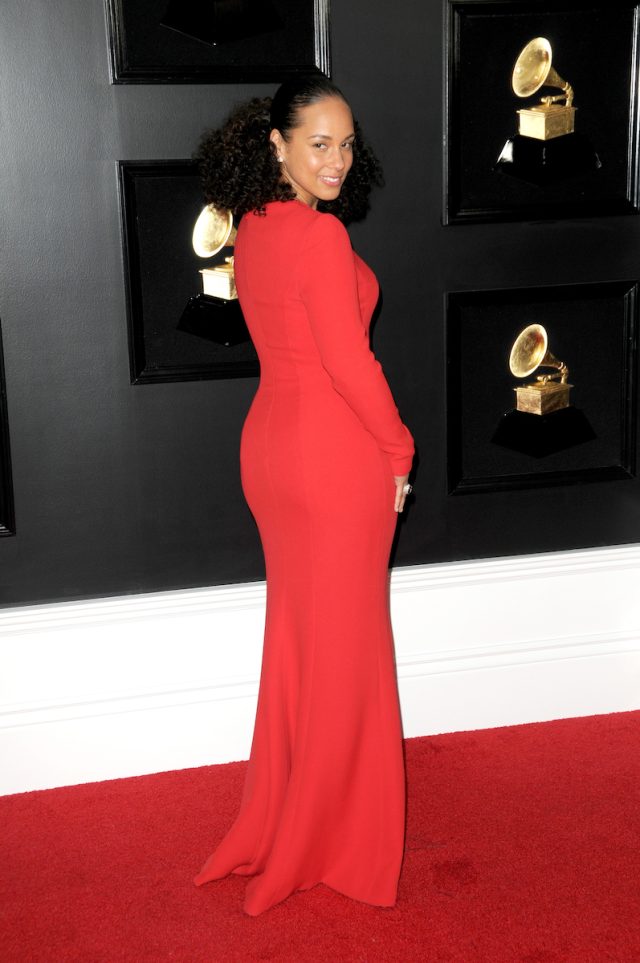 Alicia Keys is famous for having some of the strongest abs in the biz. In a YouTube video shared in May 2020, she revealed one of her workouts with trainer Jeanette Jenkins, which involves tons of ab exercises. Cat-cows, bird-dog, upward dogs, side planks, hip dips, and side crunches are all part of her routine. "The core is involved in everything," Jenkins says in the background.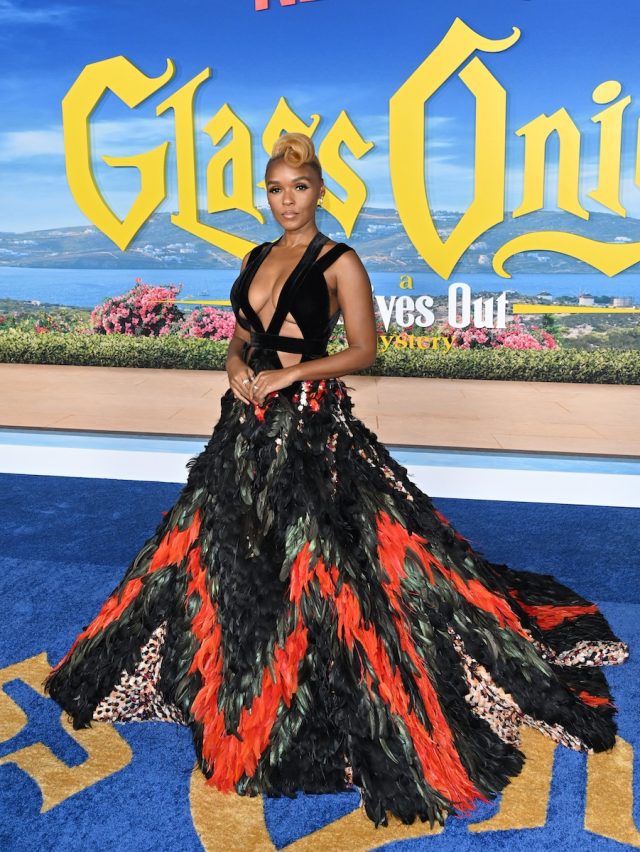 Janelle Monae maintains that she dances her way to a hot body. "I do a lot of heavy sweating up on stage," the performer told Black Doctor. "We do 90-minute shows — I'm moving around and it's very high-energy. That often becomes my workout, just performing and being onstage. I guess you can say I exercise a lot, but really, I don't realize I'm getting a workout while I'm dancing onstage because I'm always having so much fun."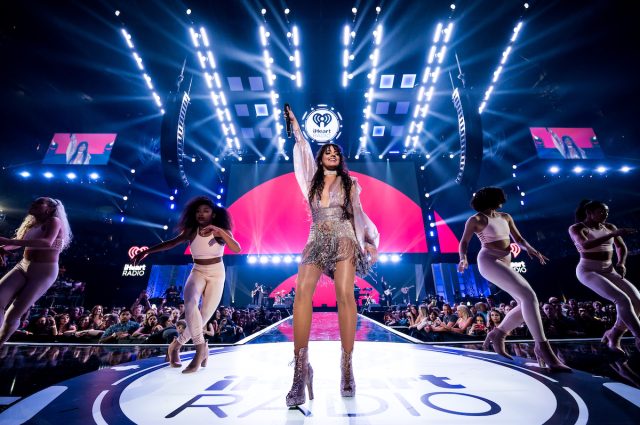 Camila Cabello works out with a personal trainer, Jenna Willis, three times a week. She recently told Shape that their workouts involve minimal equipment and focus on strength, HIIT, and balance, including complex movements that target the whole body. Most importantly, she enjoys herself. "We end up getting in an added ab workout because of how much we end up laughing," Willis the magazine. "Somehow she manages to keep me on my toes and turn every cardio move into an incredible-looking dance move."
In a 2018 Tumblr post, Billie Elish revealed why she went vegan in 2014. There were a lot of reasons," she wrote. "I love animals and I just think there's no point in creating something out of an animal when the animal is already there. Leave animals alone. Damn. Also, I'm lactose intolerant and dairy is horrible for your skin and my skin is VERY aware of that."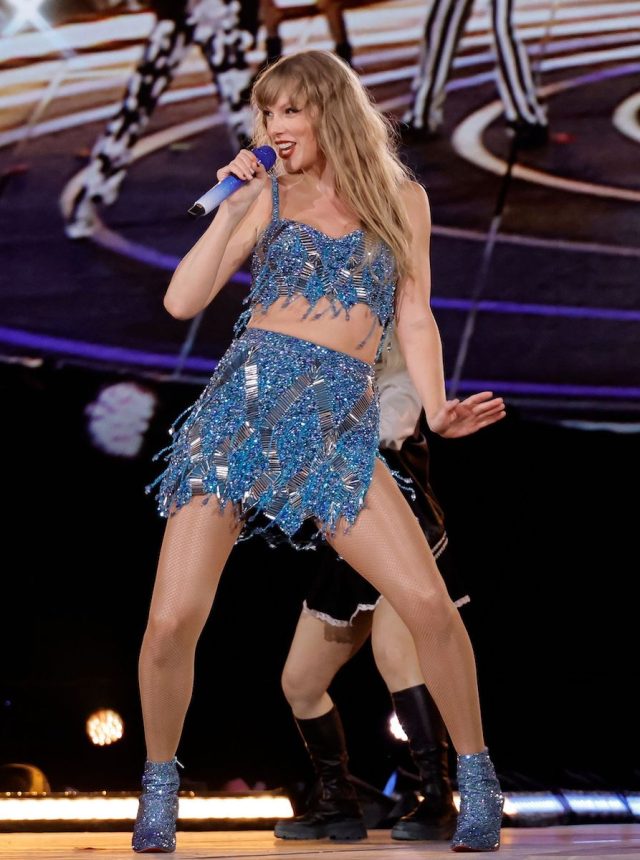 Taylor Swift is a big runner. "For me, running is about blasting a whole bunch of new songs and running to the beat. It's also good because it makes me find a gym wherever I am," the singer explained to WebMD. "I'm very much out in the world, and I love exploring the places we go when we tour. It's important for me to live a full life." If she isn't running outdoors, she will hit the treadmill for an hour.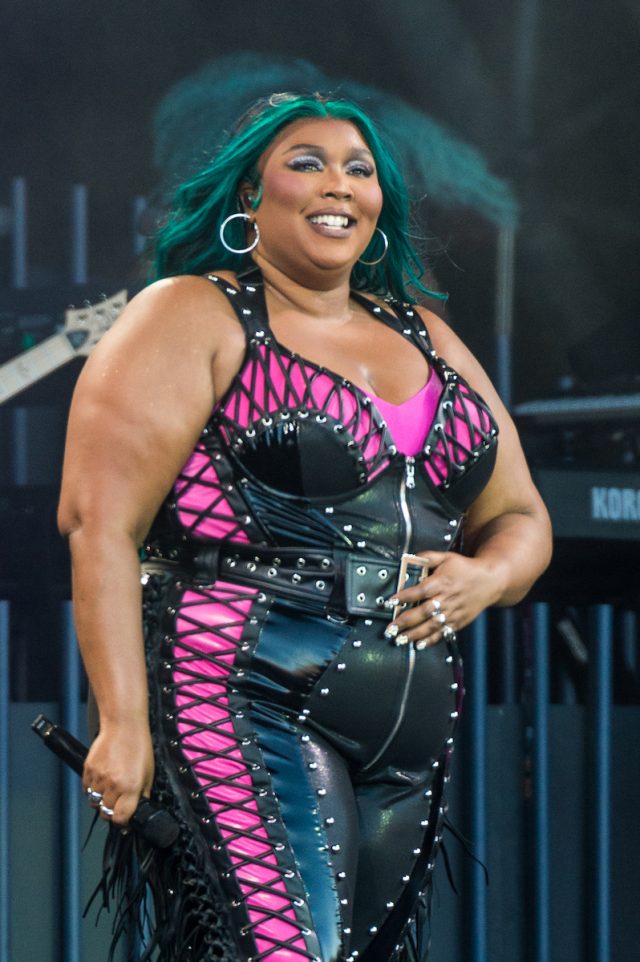 Lizzo is all about exercise. "I want people to realize that fitness doesn't have a look or an aesthetic or a weight. Fitness is a very personal thing that's between you and your doctor," the star told Billboard. "To have a big black girl singing about how she's working on the calisthenics – because mind you, I be in the gym everyday, but people don't believe that … I think that it's empowering for young girls, to see that it's okay to work out and not have a six-pack."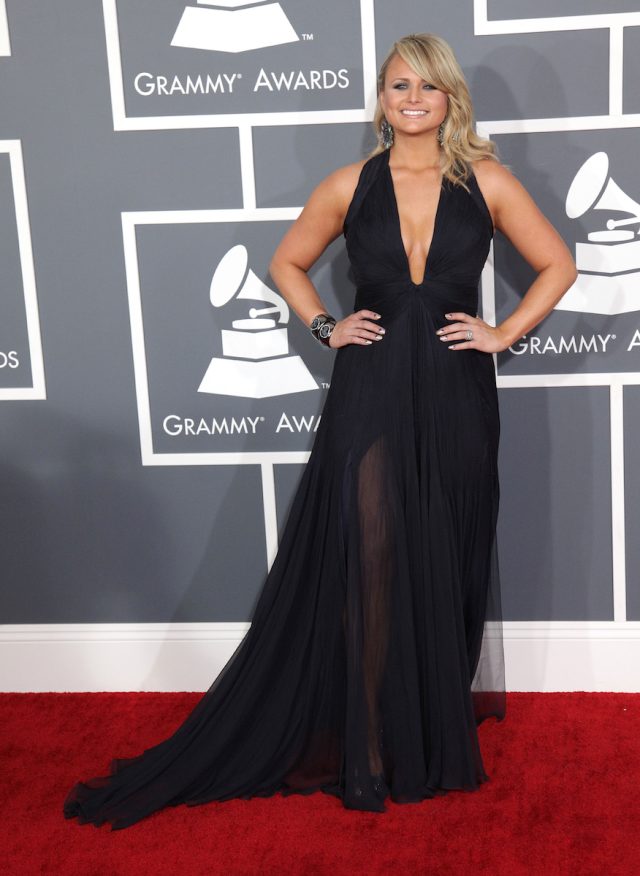 Miranda refuses to go on strict diets. "I did [Nutrisystem] for a month, and then got tired of it. You get tired of any diet. I've tried everything," she told Women's Health. She recently changed things up and focuses on eating healthy, balanced meals.. "I just literally would make grilled chicken breast, sweet potato salad. There was no miracle." She also eats veggies, enhanced with flavor. "I like broccoli with cheese, and carrots with ranch dressing," she added. "It's just how I eat." She gets her greens in with green juice. "So if I don't eat anything else green that day, I feel like I've got my green in."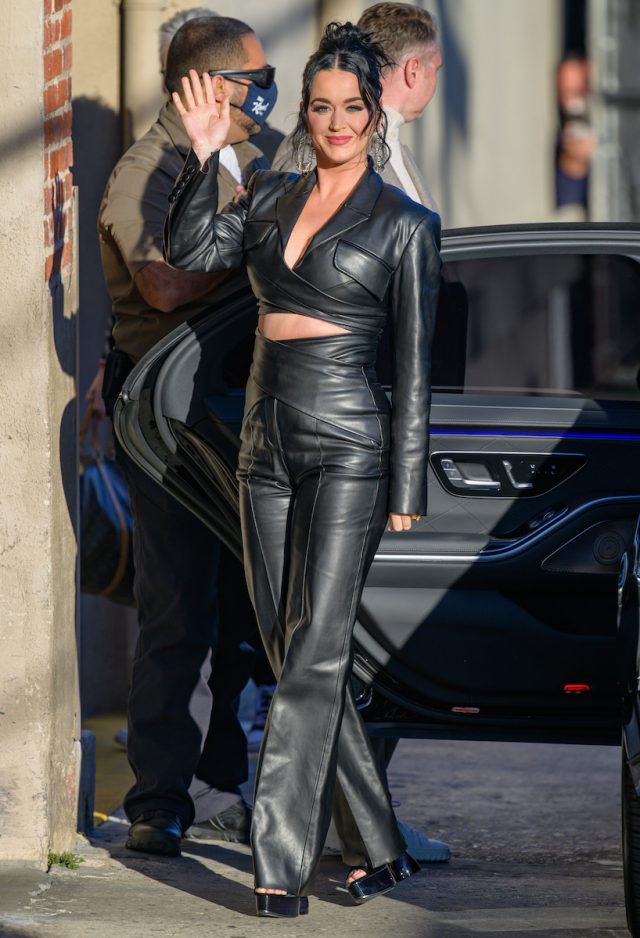 Katy Perry has her own version of the 80/20 method of eating. "Let's be honest," she told Prevention, "it's 60/40." Per PopSugar, Katy eats healthy, balanced meals including soups, grilled chicken, quinoa, asparagus, fresh-pressed juices, and coconut water. She also makes sure to move. "I have had a dance with depression, and hot yoga helps clear it all out," Katy told Prevention. One of her favorites? CorePower Yoga, which she can do wherever she is. "You always know what you're going to get," she says. "If you have a healthy body, it helps you have a healthy mind."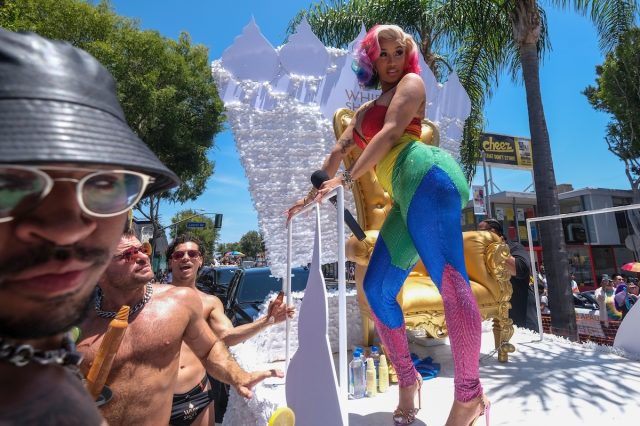 Cardi B skips lunch. "I also only eat twice a day," the rapper dished in an Instagram story. "I eat a big breakfast and then I eat a big dinner."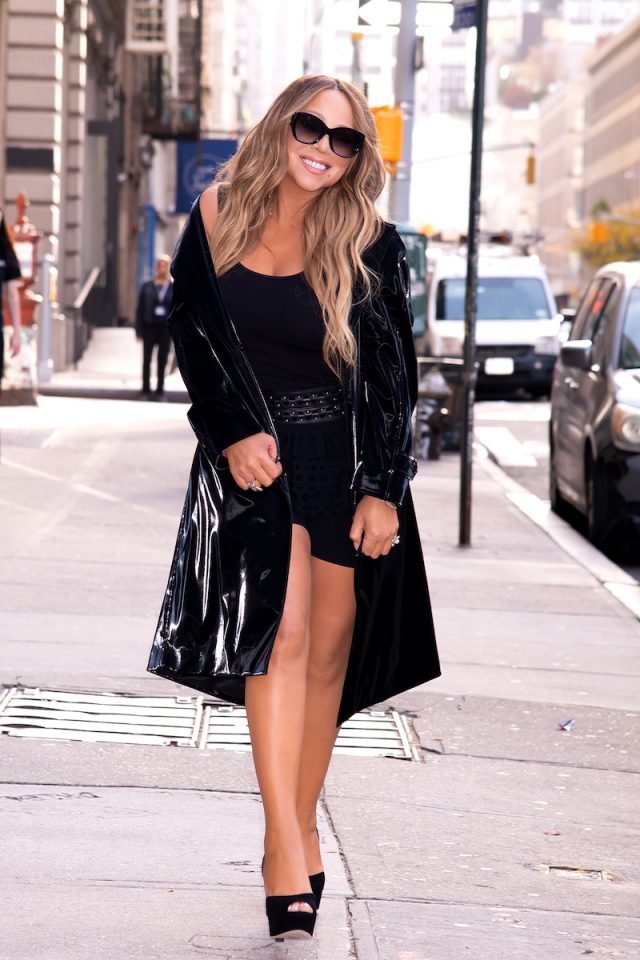 Mariah Carey maintains a healthy diet, trying "to stick with the proteins," she told E! News. "It's the worst." Her diet consists of a lot of salmon, which she says gets a tad boring, "But it works!" she added. In another interview with Shape, she emphasized the importance of diet, claiming that "90 percent of losing weight is my diet."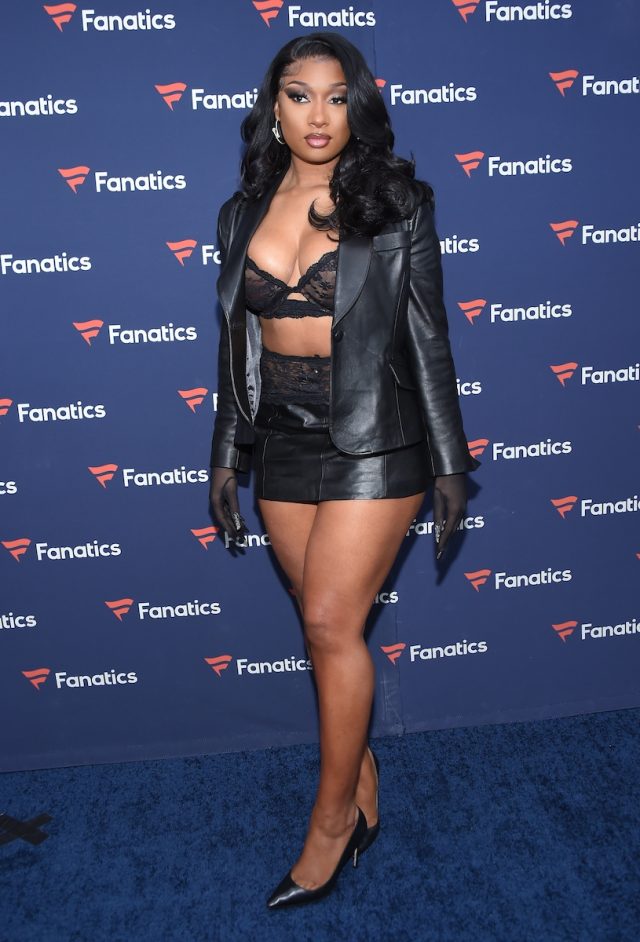 Megan Thee Stallion recently shaped up by starting her own "Hottie Bootcamp," workout on social media, a calorie-blasting and toning routine blending strength and cardio workouts, including squats and kettlebell exercises. "These kettle bell work outs are hard…I really hate them butttt they get the job done," she captioned one of her videos.
Jennifer Lopez's husband, Ben Affleck, recently gushed over his wife on the The Drew Barrymore Show. "She's the most gorgeous woman in the world and she looks spectacular." He also revealed that she doesn't diet. "Let me tell you something that's going to upset you," he said. "Jennifer just eats whatever she wants and whatever she wants; cookies, ice cream, everything." However, he did confesse that she spends a lot of time exercising. "She works out. I mean, I work out too, but I don't magically appear to be 20 years old you know what I mean? With perfect skin and the whole thing," he joked. "There's no taking away the work ethic. The work ethic is real, the discipline is very real, but also the superhuman thing is real. She's the most gorgeous woman in the world, she looks spectacular."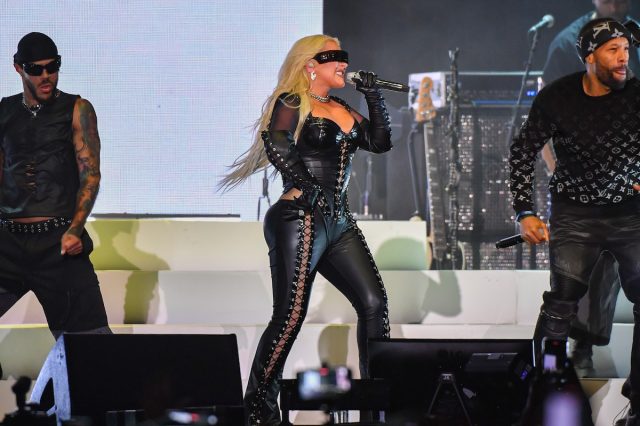 Christina Aguilera has added some swerve to her curves over the years. "I think we all have our good days and our bad days in how we feel about ourselves. Entering this business, I hated being super skinny," she recently confessed. "Once I turned 21, I started filling out a little bit, and I was loving my new curves. I appreciated having a booty. I've always said that women are way more interesting to look at than men! I have a hard time looking at the early pictures of myself because I remember feeling so insecure. I would never want to relive my 20s—you're so in your own head and finding your confidence. As you age, you stop comparing yourself to other people and start appreciating your own body and owning it."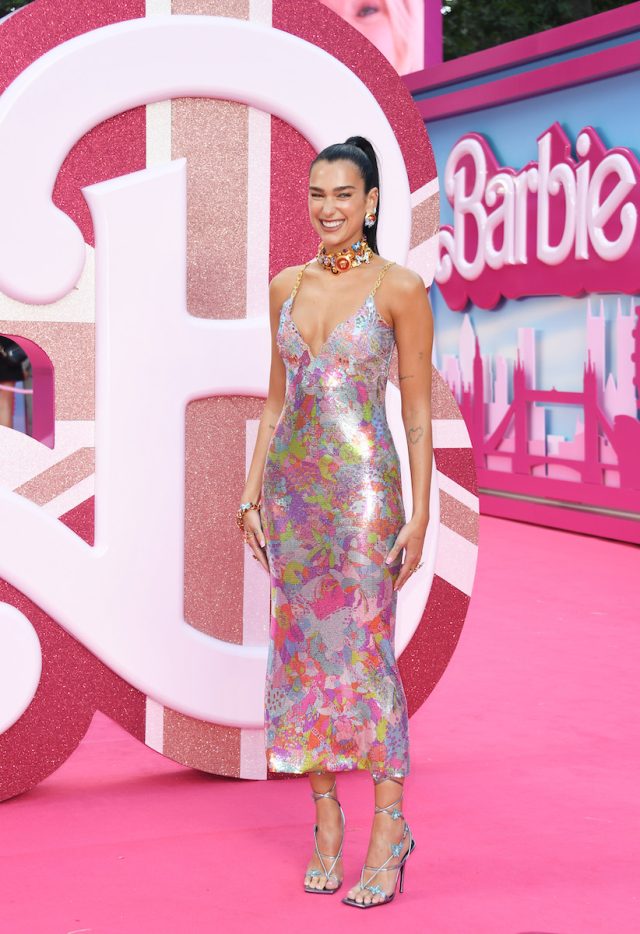 During a 73 Questions interview with Vogue Dua Lipa revealed that she "always, always" travels with her yoga mat. "What's the most difficult yoga pose that you've mastered?" the interviewer Joe Sabia asked her. She responded that it was Crow pose into a headstand, which involves balancing your knees on your elbows as you crouch forward on your hands, eventually transforming into a headstand. She then demonstrates the pose, wearing heels and jeans.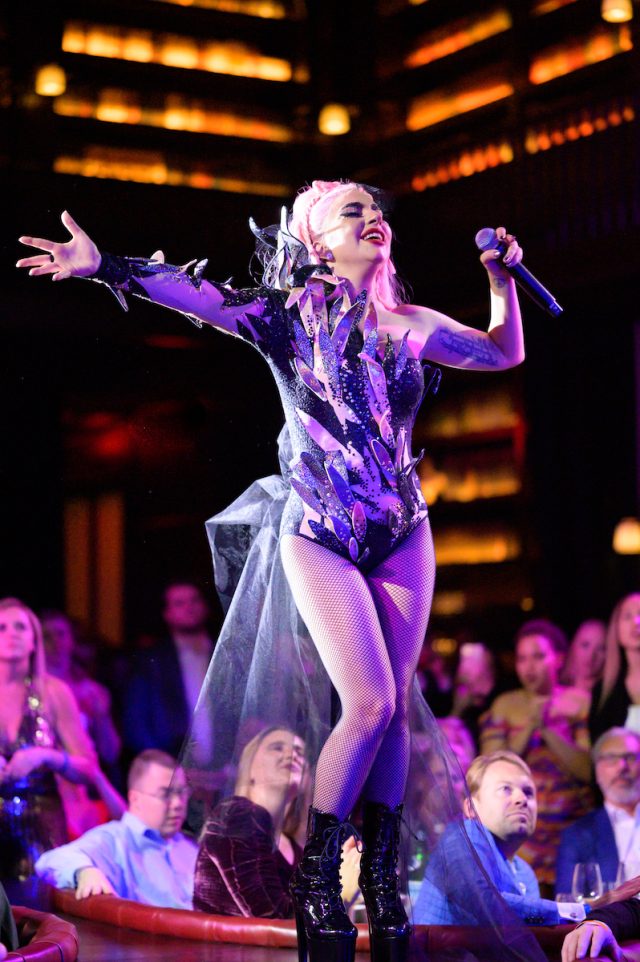 Lady Gaga is one of the many stars who works out with Harley Pasternak. He recently revealed her exercise routine to Shape. It includes Bicycle Crunches (six sets of 20) which "train(s) her abs from every direction," and ab rotations (AKA seated Russian Twists) which help with love handles. Sometimes she will even hold a five-pound medicine ball or dumbbell at chest height while doing them. She also does an exercise sequence consisting of a basic crunch, modified into reverse crunches and ending in a double crunch. Dumbbell side bends, which also tone love handles, are another of her moves. She adds 25-minute cardio circuit sessions five times a week.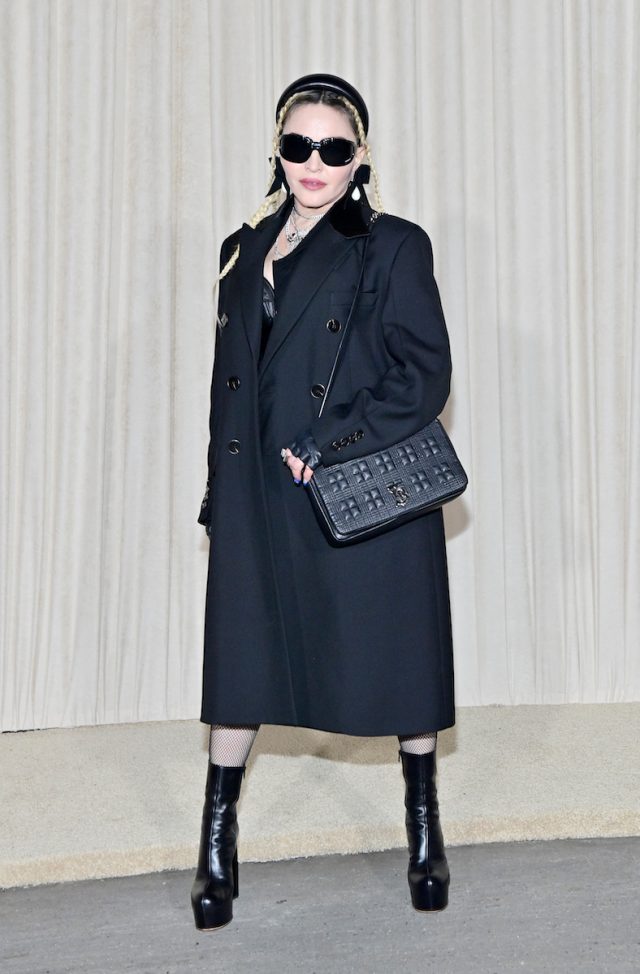 Craig Smith, Madonna's trainer and the creative director of her Hard Candy Fitness clubs, told Glamour that his star client hits the gym almost every day, "Madonna does five to six workouts weekly that vary on a daily basis and focus on a variety of methods and training modalities," she said. 
Saweetie's favorite part of her body to train? "Well, I love legs and I was an athlete since I can ever remember. I come from an athletic family. My grandfather played for the San Francisco 49ers and my uncles played football as well. My aunties ran track. We're all really athletic. So when it comes to fitness, I love working on my legs," she told Women Fitness. "I think if you have good legs, you look good overall. So, I would say squats and leg presses. Even, mixing in some dance moves like squatting and dancing. I've been trying to practice it more and more, It's a really good exercise!"df44d9eab23ea271ddde7545ae2c09ec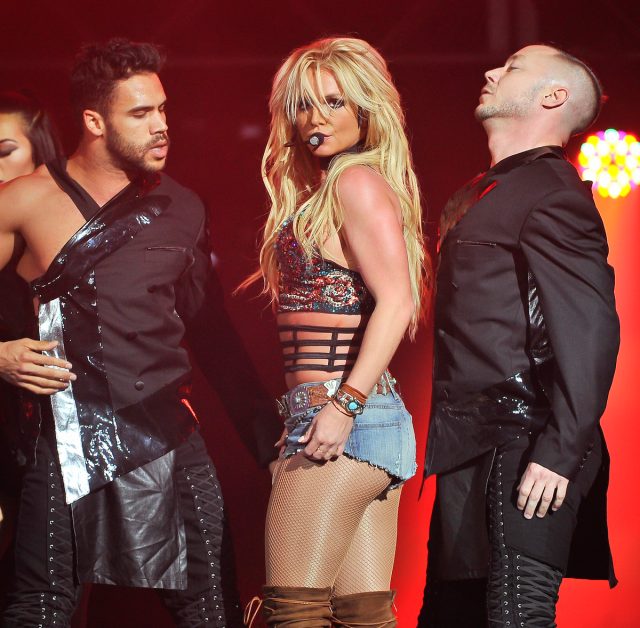 In a video shared on Instagram in 2021, Britney Spears revealed some of her get-fit secrets. One of them? Clean eating and being "mindful" with her food. She also spends a lot of time, yes, dancing.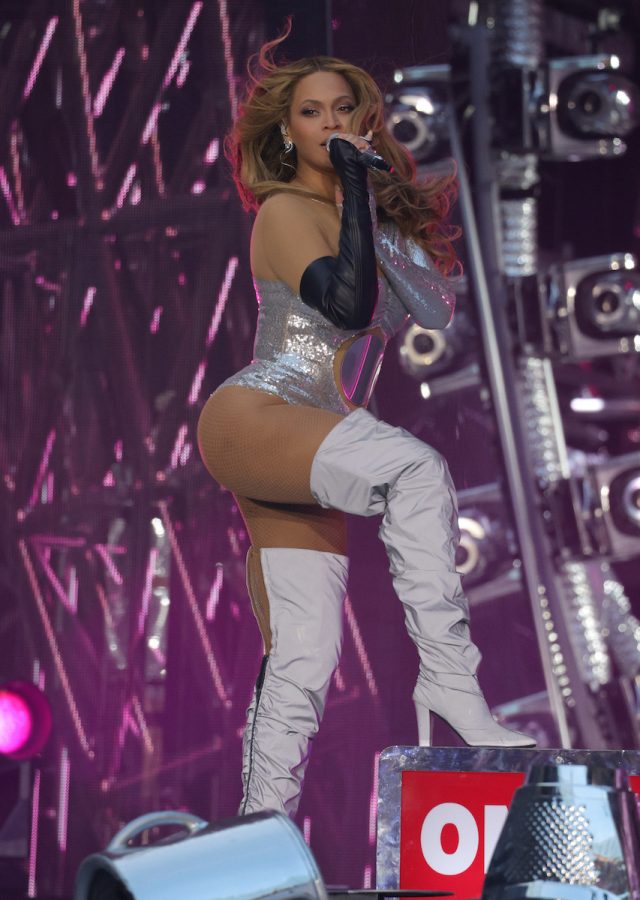 Beyoncé promotes a plant-based diet, which was introduced to her by her nutritionist, Marco Borges. "We know the power of vegetables," Borges said in a video of the singer's vegan journey to Coachella. "Plant-based is really about eliminating all of the overly processed foods that don't do us any good anyways. When you're eating plant-based you will definitely have more energy."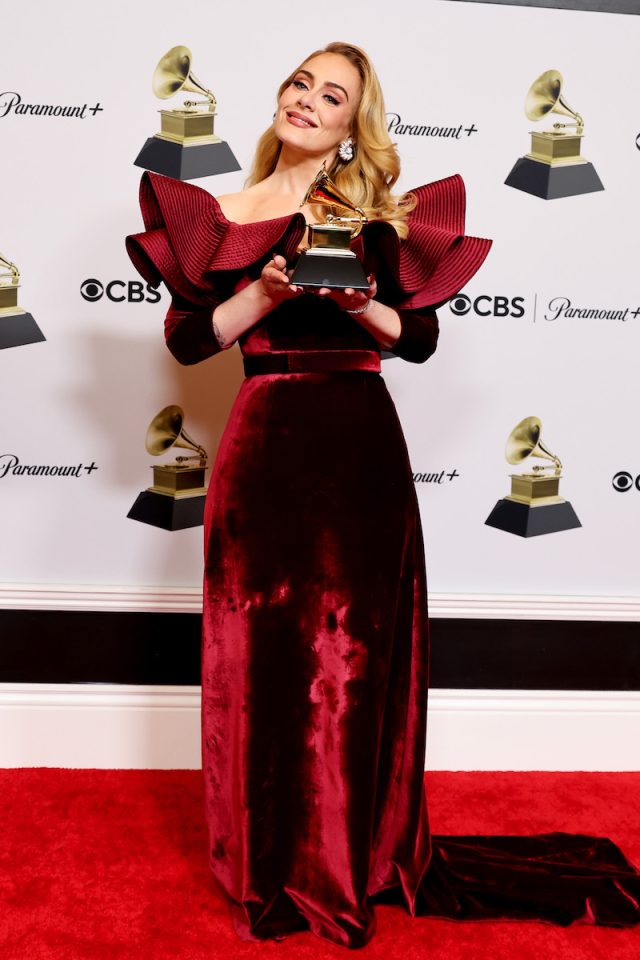 Adele majorly transformed her body, revealing to American Vogue that her drive to exercise was more about her mental health than physical. "It became my time," she said about exercise. "I realized that when I was working out, I didn't have any anxiety. It was never about losing weight. I thought, If I can make my body physically strong, and I can feel that and see that, then maybe one day I can make my emotions and my mind physically strong." She trains at Heart & Hustle, a no-frills private gym in West Hollywood. Her exercise sessions consist of intensive weightlifting and circuit training sessions. She also spends time on the elliptical machine while at the gym.
Leah Groth has decades of experience covering all things health, wellness and fitness related.
Read more
---