20 Amazing Bodies of Jessica Alba and Famous Moms
Here's how they stay in shape.
In the world of Hollywood and motherhood, these 20 amazing bodies of famous moms stand as both inspirations and testaments to their dedication to wellness. From Jessica Alba's beauty secrets to Penélope Cruz's transformative yoga practice, these women share their fitness and dietary insights, proving that balancing parenthood and self-care is achievable for anyone. Join us as we delve into the fitness routines and dietary choices of these remarkable moms, offering a glimpse into the lifestyles that help them stay healthy, vibrant, and empowered while juggling the demands of stardom and motherhood.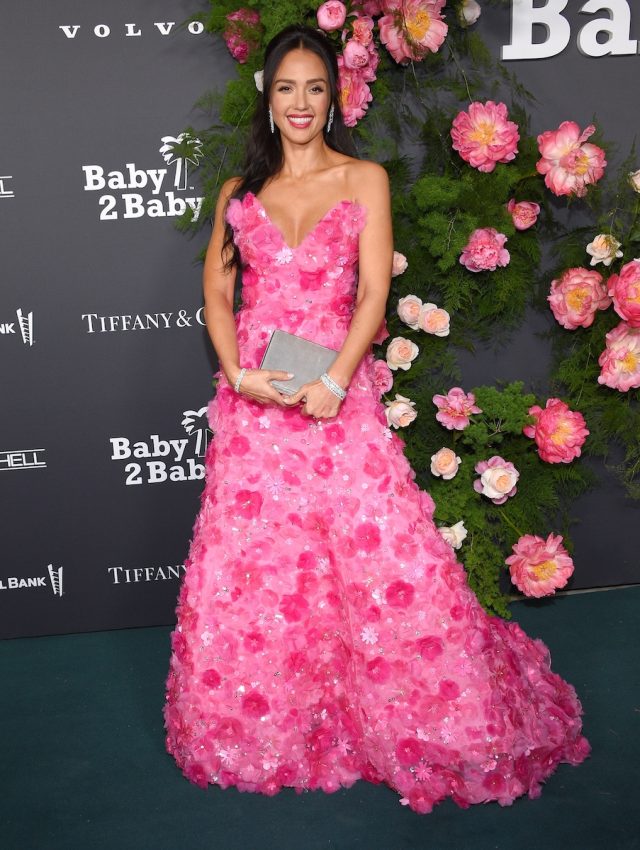 Actress and Honest Company founder, Jessica Alba, has three children with her husband, Cash Warren. She revealed some of her favorite wellness products in an interview with Marie Claire. Alba says that she uses her company's Tinted Lip Balm. "I love when my lips are not dry and cracked. This lip treatment is also a gloss. It also has Vitamin C. So it's a lip treatment and tint in one. I just dab that on my lips."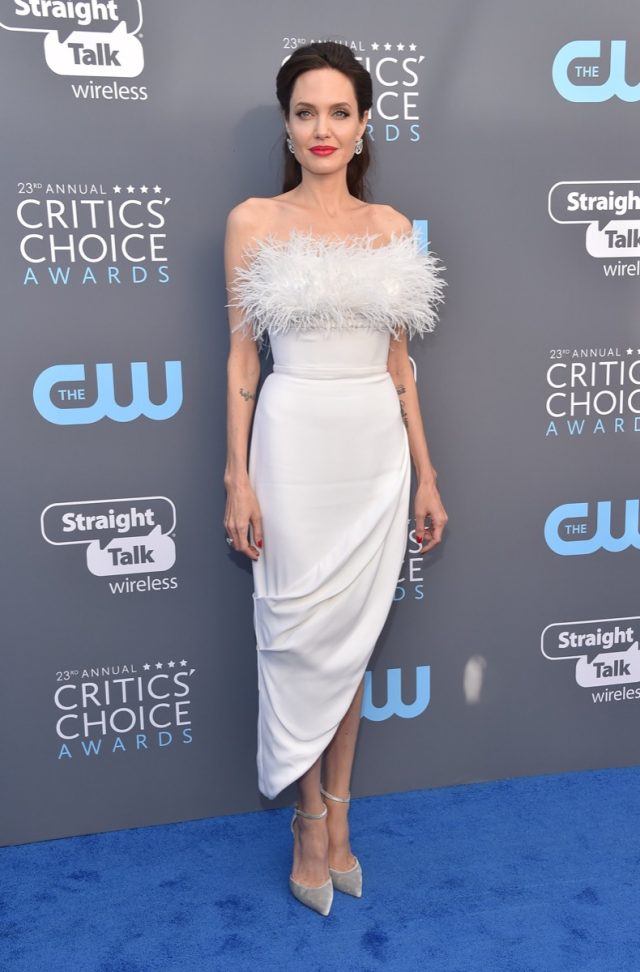 Actress and humanitarian, Angelina Jolie has six children with ex, Brad Pitt. She works with dermatologist, Rhonda Rand, to keep her skin healthy. Rand reveals to Refinery29 that Jolie uses a lot of organic products. "It was really just sunscreen, proper cleansing with a mild, gentle cleanser, antioxidants, sometimes glycolic [acids], and natural products. Some alpha hydroxy [acids] are good too, and they're very natural. She doesn't need major scrubs or products with lots of chemicals."
Eva Longoria welcomed her first child in 2018. She talked about the post-baby weight loss process later that year to Us Weekly.  "I really gave my body time to adjust to postpartum and post-pregnancy," she said. "You know, it had a baby! It created a human life, so I really wasn't too hard about getting back into shape. Now I'm working out a lot more and watching what I eat. I'm barely starting to get back into it."
Actress Gabrielle Union has one daughter with her husband, Dwayne Wade. She is also a stepmom to Wade's three children. Union makes sure to stay motivated to workout, and has a good reason for doing so. "Knowing that there are people who cannot wait to circle your fat and draw an arrow to it keeps me in the gym," she told Health Magazine. "So between fearing health issues and fearing (tabloid articles like) 'Stars, they're just like us! Look at their cellulite!' – that keeps me in the gym. Then, when I get in there, I get competitive and won't leave. I basically have the Olympics happening in my mind with strangers. They don't realise we're competing, but I usually take gold. Mainly because they've left."
Model Behati Prinsloo has three children with husband Adam Levine. She shared her fitness secrets with The Cut. "My workouts are usually scheduled out. People can't just come whenever, so I have to alter my mood to the workout I'm doing. If I'm really committed, I'll do it three or four times a week. If I'm not doing anything, I'll do it twice a week, or at least once a week if I'm really being lazy — even if it's just going to the beach and walking."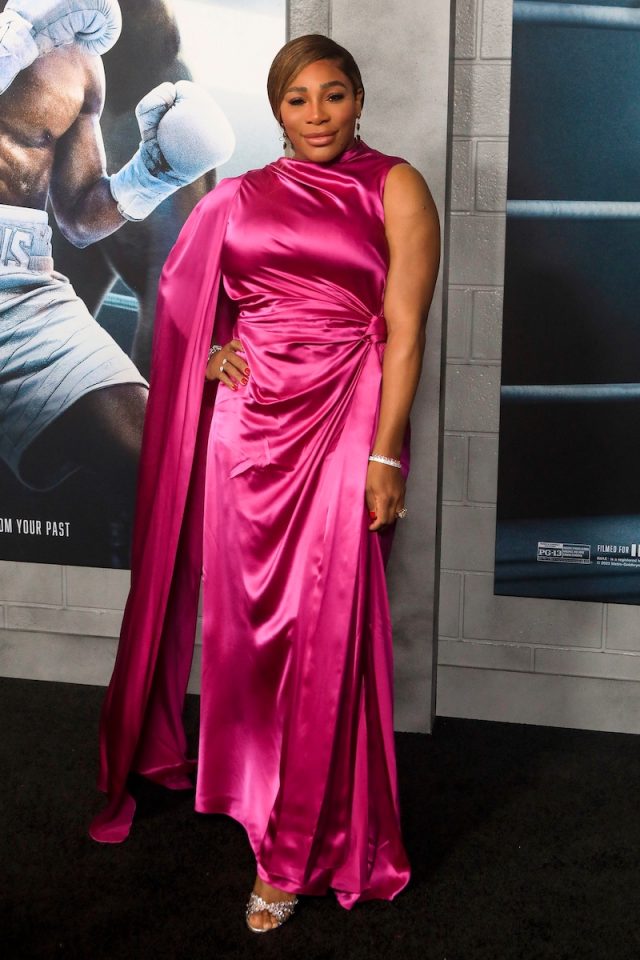 Tennis champ Serena Williams has two children with husband Alexis Ohanian, welcoming her second earlier this year. She talked about her workout secrets with Fitness Magazine. "I ran, and then I biked. Then I did elliptical. That didn't work out so well, because it was boring, so I tried yoga. I started dancing because I couldn't train when I was sick. We started making up moves, and it was fun. Now I run for 10 minutes, and then I dance."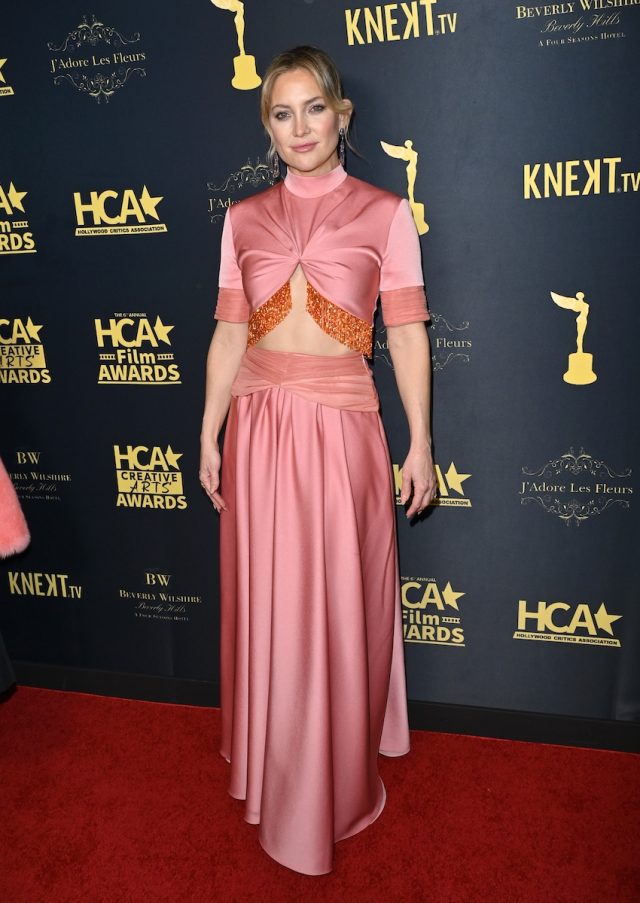 Actress and Fabletics founder, Kate Hudson, has three children. She shared some of her wellness secrets in a 2016 interview with SELF. Hudson says that she believes in indulging once in a while. "If I want to go out and eat at a restaurant with amazing food, I'll do that, like, once a week where I'm not thinking about it," she says. "I want to indulge! I want to do things that are not necessarily healthy sometimes."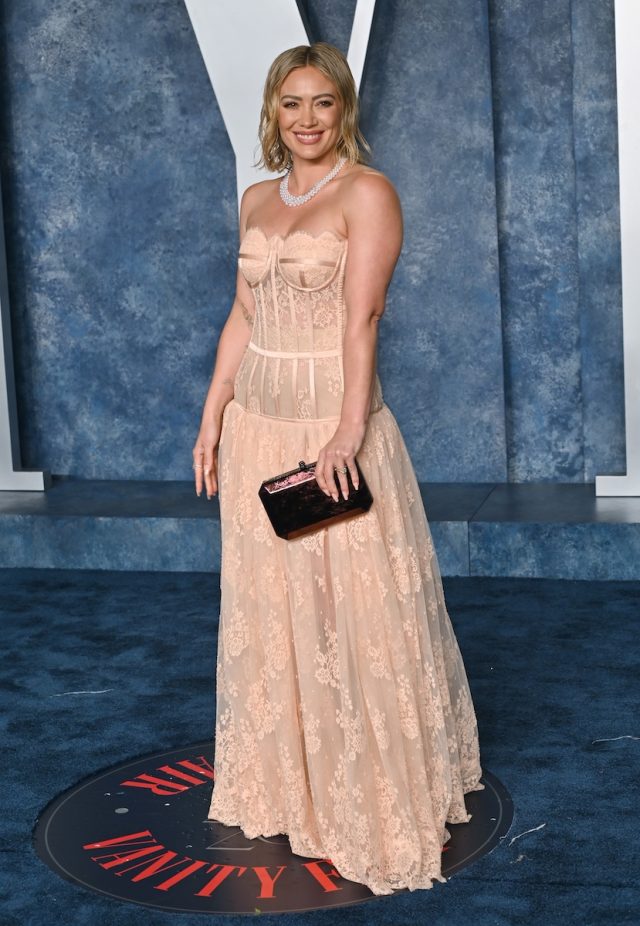 Hilary Duff has three children, two daughters with husband Matthew Bair, and a son with ex Mike Comrie. She revealed in an interview with Shape that she loves to cook. "I love to roast vegetables like squash and broccoli," Duff says. "I'll make chicken thighs, tacos with cassava flour, arugula salads with whatever kind of fruits or vegetables I have in my fridge, and Israeli quinoa."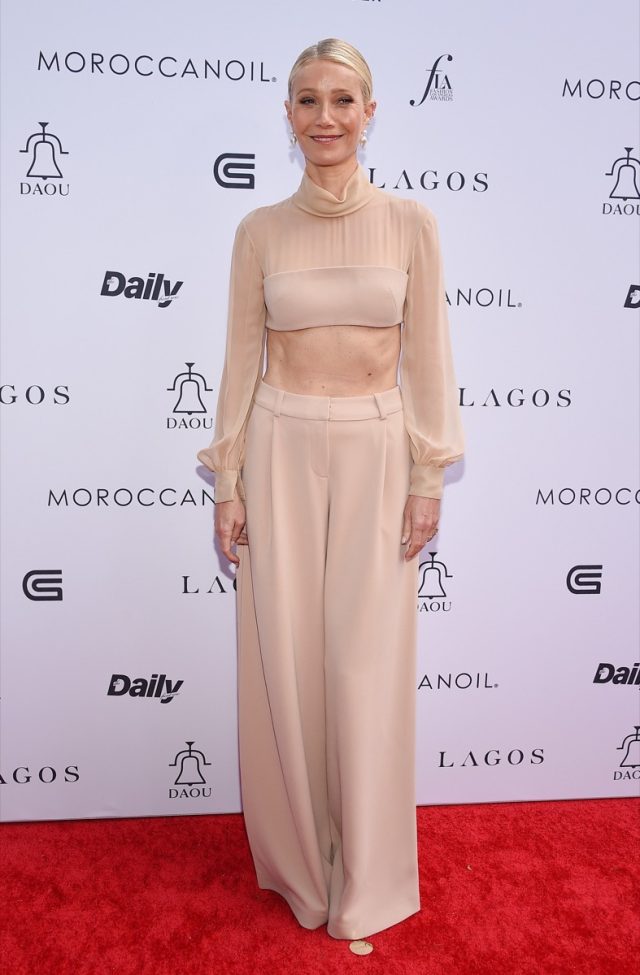 Actress and GOOP founder, Gwyneth Paltrow, shares two children with ex Chris Martin. She revealed to Shape that she likes to cook healthy meals for herself and her family. "I have a bunch of chicken dishes and pasta go-tos, and I do a lot of stir-fry for the kids. I always keep cooked brown rice in the fridge. Then it takes two minutes to chop up some vegetables, make a nice sauce, and you're done."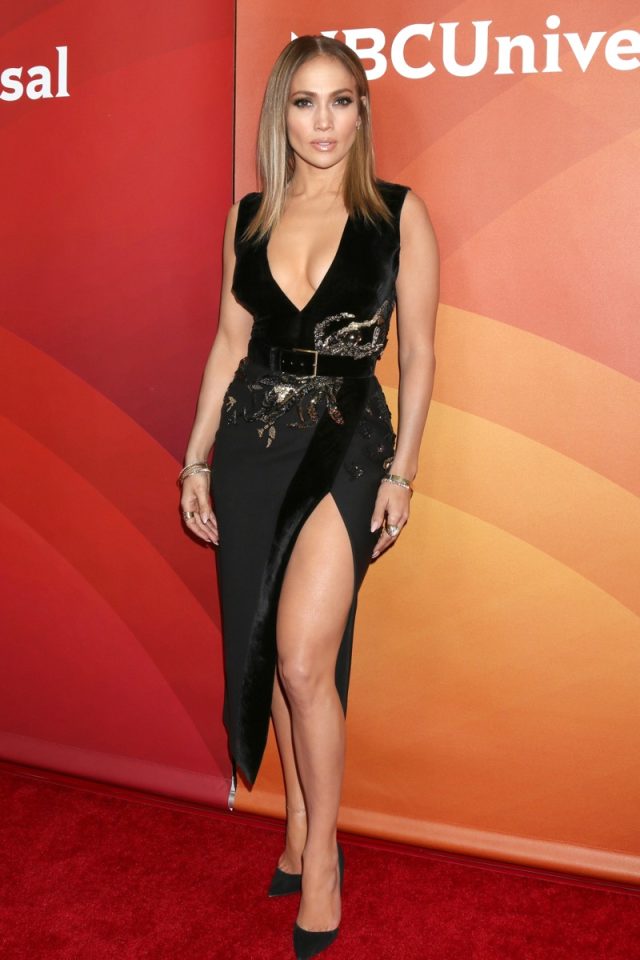 Actress and singer, Jennifer Lopez, has twins with her ex, Marc Anthony. She revealed in a Vogue interview that she has learned to put herself first, and that this helps her be there for her kids. "You turn yourself into a pretzel for people and think that that's a noble thing, to put yourself second," she says. "And it's not. Those patterns become deep patterns that you carry with you, and then at a certain point you go, Wait, this doesn't feel good. Why am I never happy? I really felt that way for a long time. And finally I was just like, Ugh! It's time to figure me out because I need to be good for these babies. And even from there, with all the willingness I had, it took years and years to really put the pieces together, like, Oh, this thing I do because of this, that thing I do because that happened to me at this age."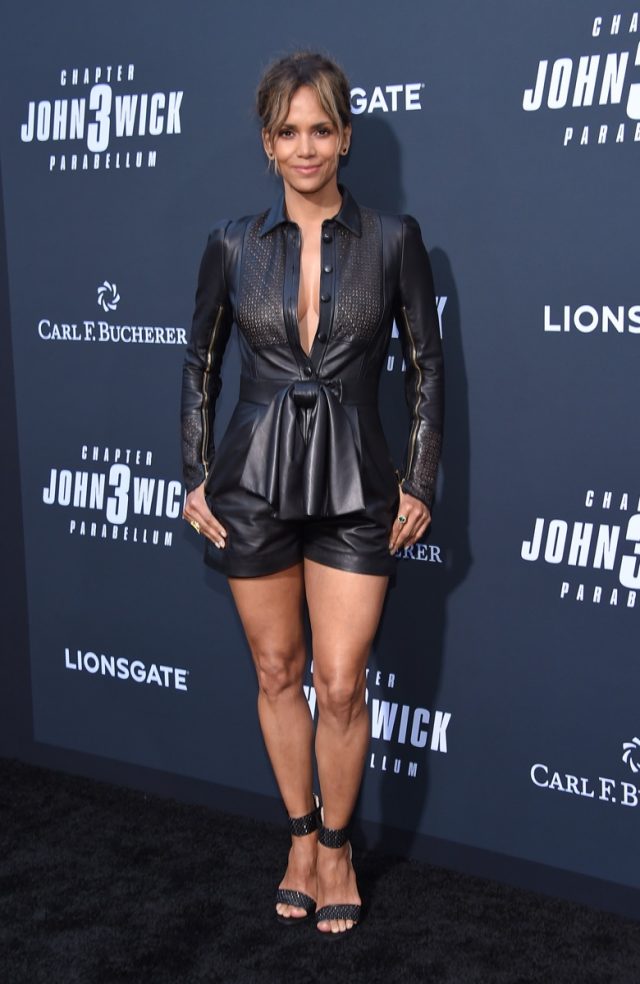 Actress and mom of two, Halle Berry, works with Peter Lee Thomas to keep herself in shape. Thomas shared Berry's wellness secrets in an interview with HollywoodLife. He says that the actress loves raw veggies and fruit as snacks. "During the day she will snack on raw organic veggies, like celery and cucumber slices and that sort of thing. She always has lots of cut up veggies around and it's great because the kids like to snack on that too. Another snack she has is organic fruit. She likes blueberries, strawberries, raspberries and blackberries, those are all good on the ketogenic plan."df44d9eab23ea271ddde7545ae2c09ec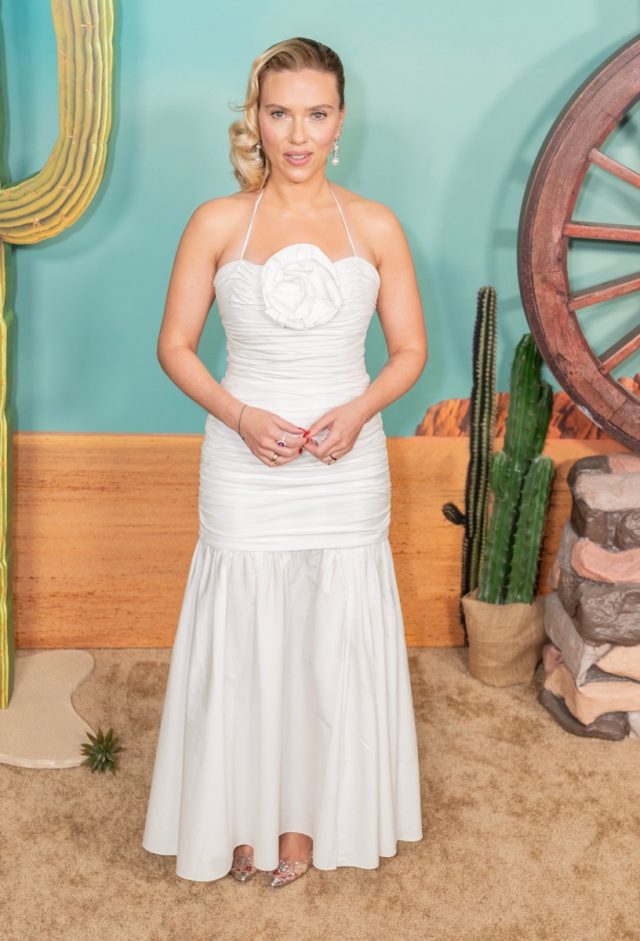 In addition to being a mom of two and an actress, Scarlett Johansson also has her own skincare line, The Outset. Johansson's line includes organic ingredients, and she uses them on her own skin. One product she uses is her micellar antioxidant cleanser. "This cleanser is so hydrating and gentle," Johansson shared on the website. "The formula is sulfate-free, so it removes makeup without stripping the skin. I love that it leaves my skin feeling so soft and clean afterwards."
Charlize Theron has two adopted daughters. She revealed in an interview with Harper's Bazaar that she loves to do Pilates to keep herself in shape. "It's totally changed my body," she said. "I'm always calculating my activity. If I haven't been moving a lot, I can't eat a lot. Or maybe it's a cheat day. But I'm honest with myself."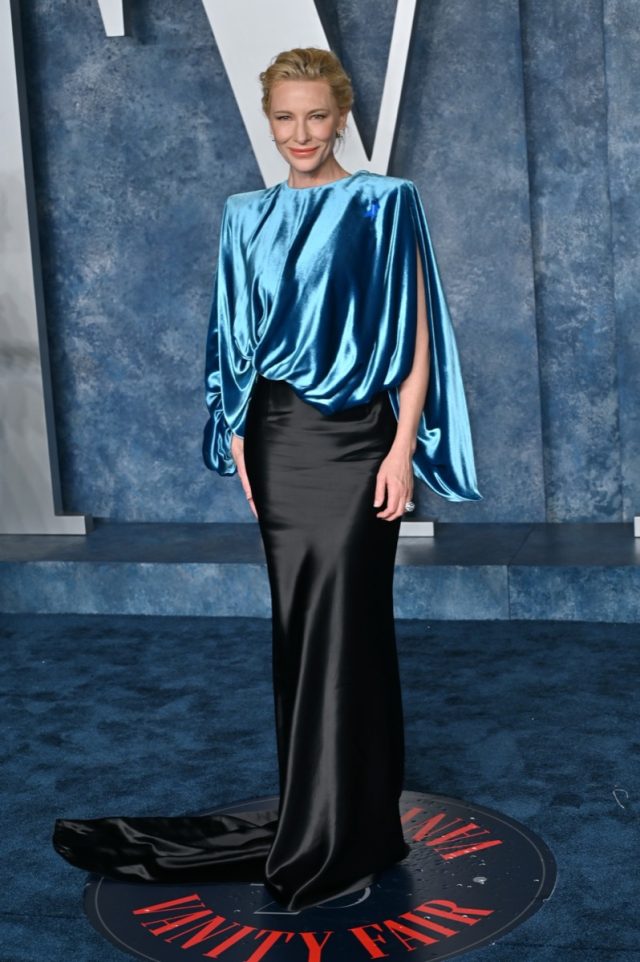 Actress Cate Blanchett shares four children with her husband. In an interview with The Cut, she revealed her go-to workout. "I really like Pilates. I feel like it's made for actors' bodies. For me, I need to do it one-on-one. I find that when you go into a big class, you actually need a guiding hand. At home we have an elliptical trainer, which is good because that's often the only exercise I get. But my job is very active — I end up stretching each day before I go on, so I feel very taken care of in that way."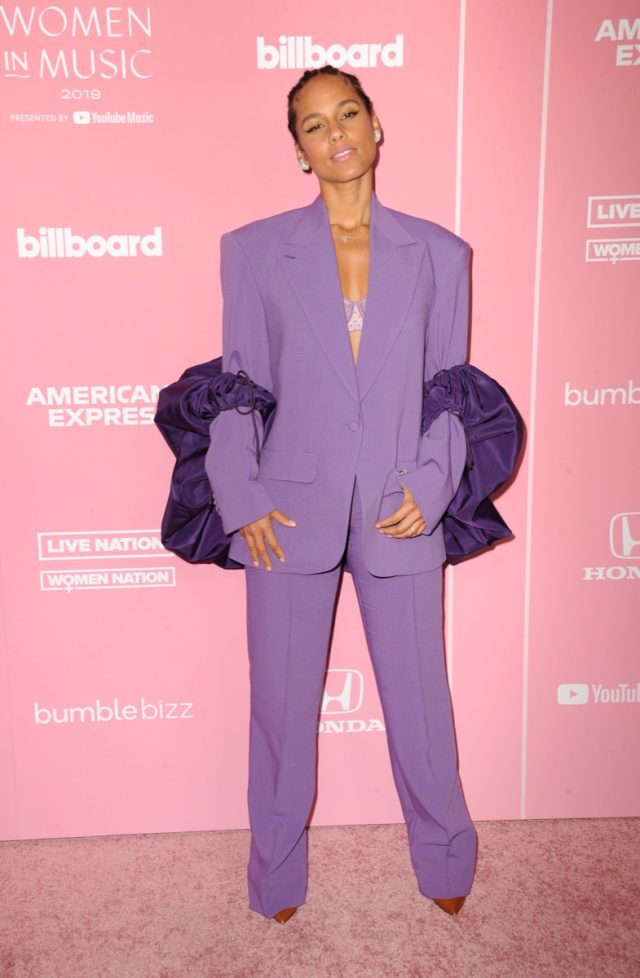 Singer Alicia Keys, and her husband, rapper Swiss Beatz, have two children. Keys revealed in an interview with Vogue that she has cut some food out of her diet. "I've cut out dairy… and also, believe it or not, getting rid of the breads," she says. "Let me tell you, I'm the first person… I am a 'breadaholic'. And then obviously, the fried foods, the oil and all that in the skin is never really good."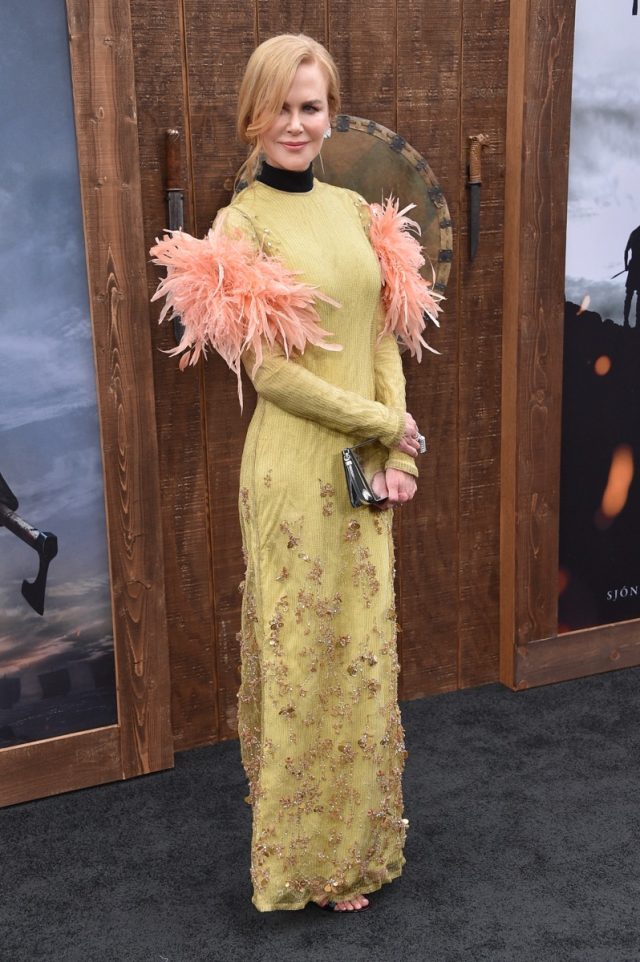 Nicole Kidman has four children, two with ex Tom Cruise, and two with husband Keith Urban. In a 2014 interview with The Los Angeles Times, she shared her workout secrets. "Variety is the best way I've found," Kidman says. "If you think you are going to wake up and run five miles every morning for the rest of your life, you'll get bored and hit the snooze button after a week. So I try and mix it up with sports, running, yoga, and even just going for a walk with my husband and the kids."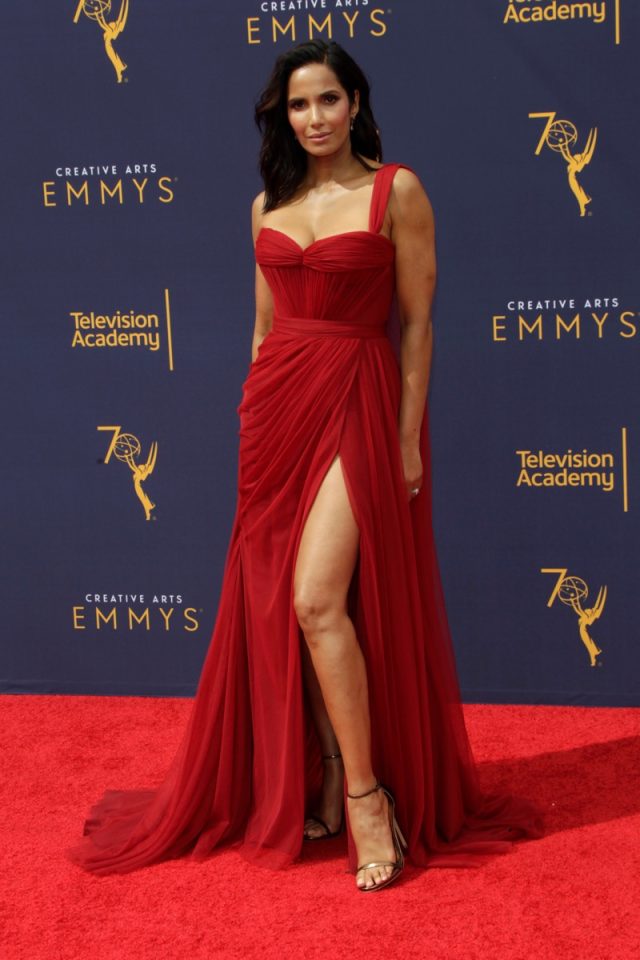 TV host and former model, Padma Lakshmi, has one daughter. She shared some of her favorite foods in an interview with EatingWell. "I usually just try reaching for an apple, to be honest. I love Honeycrisp apples; we get great ones from the Union Square market, especially this time of year. I will often just slice up an apple and have it with some peanut butter, that's a great snack for me. I love just a handful of almonds—I think anything we can do to have nuts and fruits, those good fats and natural sugars that we may crave are better than eating things we can't pronounce."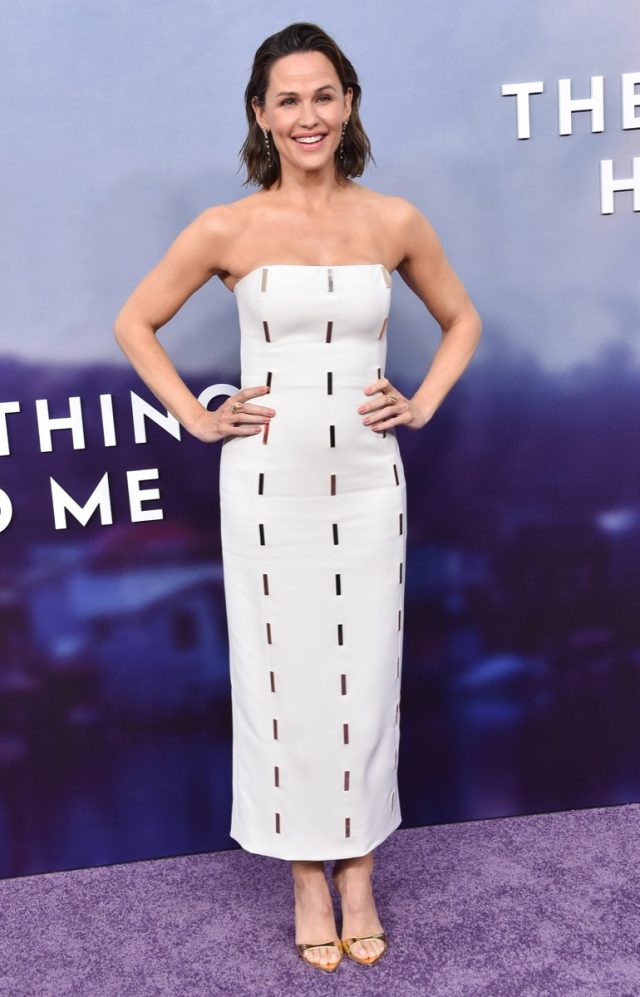 Actress Jennifer Garner shares three children with ex Ben Affleck. She broke down her typical diet in an interview with Harper's Bazaar. "A typical lunch is a big arugula salad, some dark greens," Garner says. "It's chopped-up veggies, whatever's fresh in the garden—broccoli, cauliflower, green beans, sugar snap peas, peppers, anything."
Julia Roberts shares three children with husband Danny Moder. She revealed in an interview with People that she isn't afraid to indulge in her favorite foods. "I love a good cookie," Roberts said. "Why is everybody scared of pasta? Pasta never did anything to you. Don't be mean to pasta."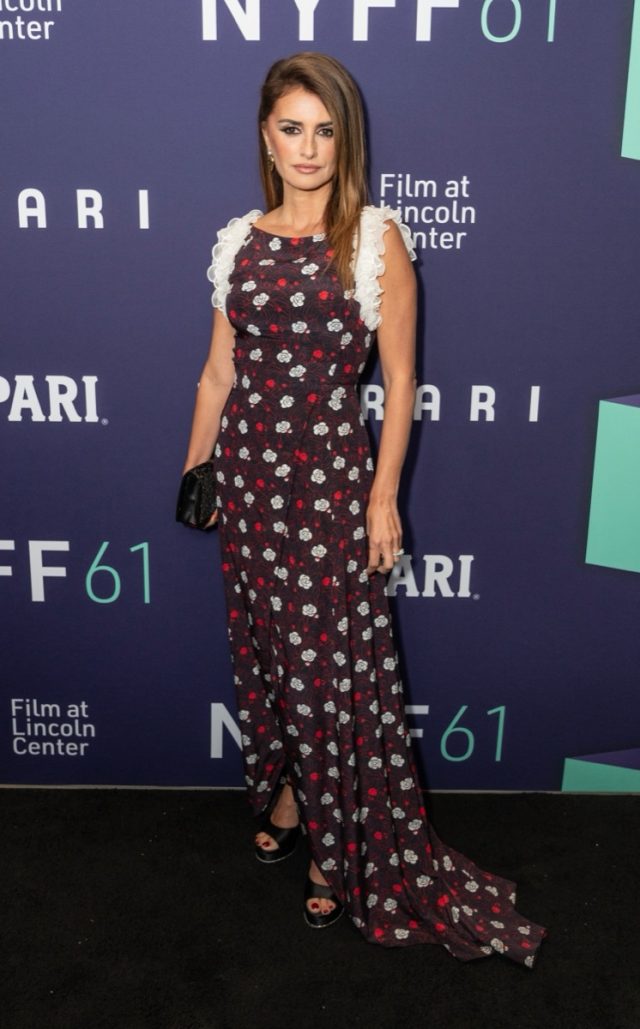 Penélope Cruz has two children with husband Javier Bardem. She opened up about her diet and workout secrets to InStyle. "I do Bikram yoga, which has completely changed my body. You're drenched in sweat throughout the entire class. It's 90 minutes, but once you conquer 60, the last 30 gets easier. I used to be sluggish, and now my level of energy is through the roof. It's like magic, but you have to earn that magic."
Anna Bechtel is a freelance writer currently based in Hamden, CT.
Read more
---