20 Amazing Bodies of Joanna Gaines and Home Remodeling Show Stars
Here's how they work on themselves.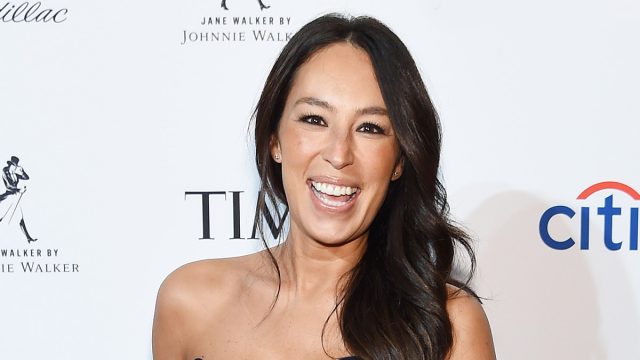 In the world of home remodeling show stars, there's more than just renovation prowess to admire. These dynamic individuals not only transform homes but also prioritize their own well-being and lifestyles. From Egypt Sherrod's powerful stance against body-shaming to Joanna Gaines' balanced diet, we delve into the fascinating lives of 20 remarkable hosts. Discover their fitness routines, skincare secrets, and even their favorite meals as they share personal insights that go beyond the home makeover spotlight. Join us on a journey to explore the amazing bodies and diverse interests of these home remodeling show stars, each bringing their unique flair to the world of renovation.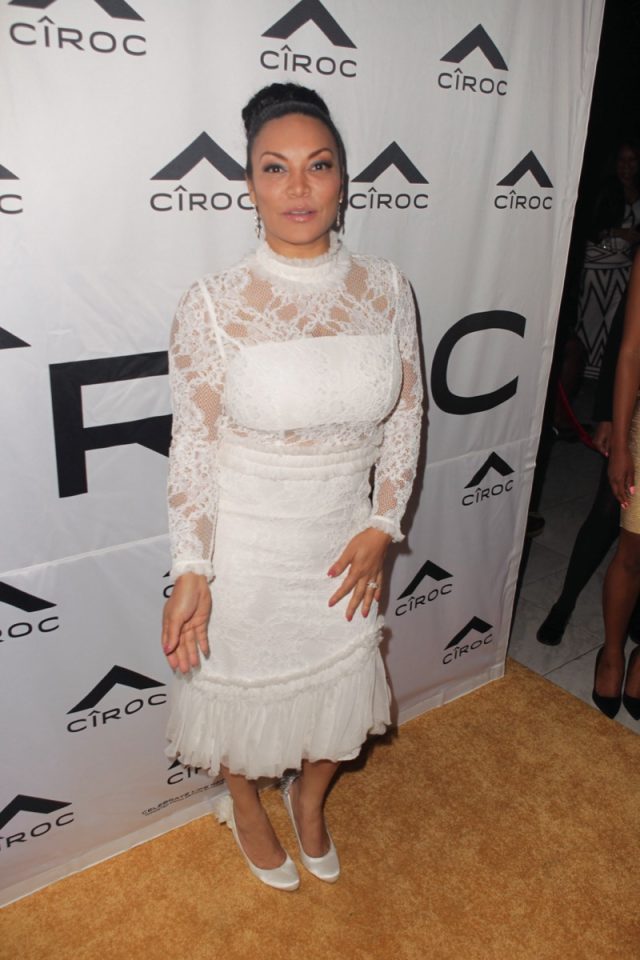 Egypt Sherrod is the host of Flipping Virgins. She is not afraid to stand up for herself, especially after people body-shamed her. "Body shaming is something we should never do, especially when you have no idea what your[sic] talking about," she wrote on Instagram. "When you have a baby over 40 it hits different. You don't just snap back. Especially because I couldn't breast feed since the docs had to dry me out due to fluid in my lungs."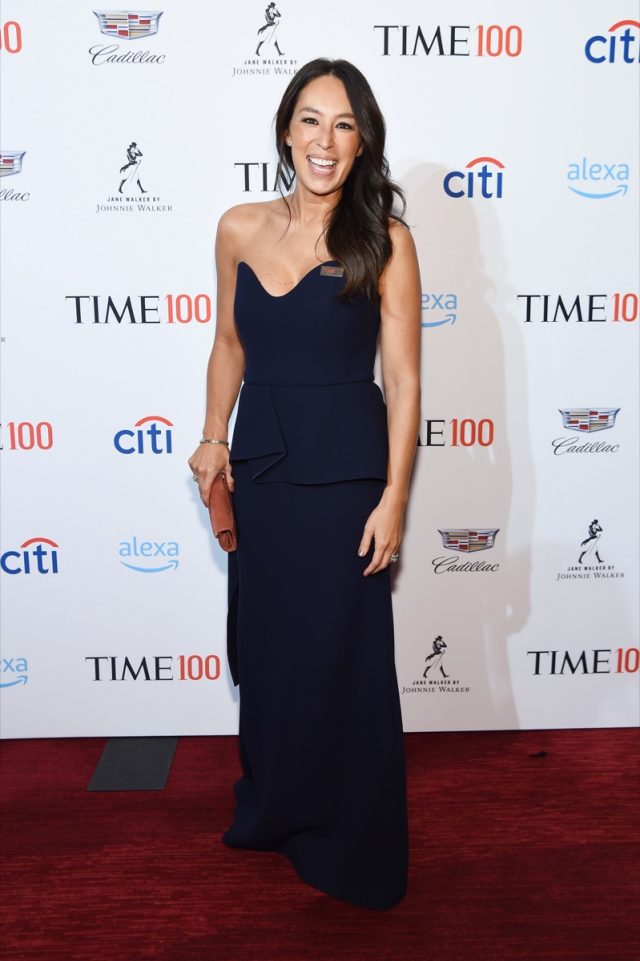 Joanna Gaines is the host of the popular show Fixer Upper. She talked about her diet in an interview with Health. "For the most part I just try to eat a lot of protein during the day and then not too many carbs or I will crash at and not make it. So, I think just drinking a lot of water and being conscious of what I'm putting in my body and being conscious of what I'm doing to relieve stress, like walking and exercising, trying to find that balance."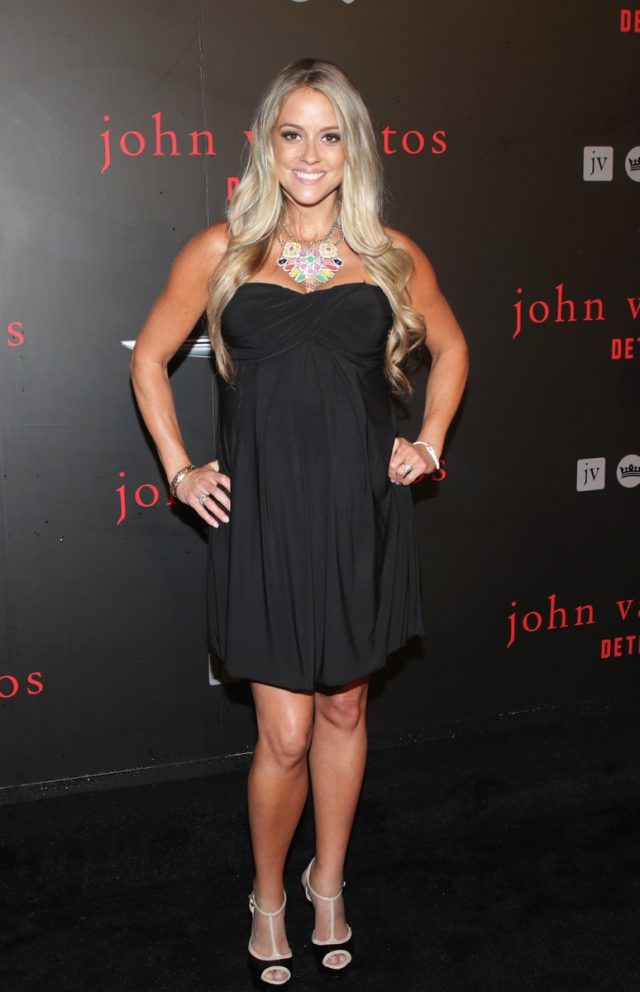 Nicole Curtis is the host of Rehab Addict. She is a big fan of running, and she shared why in an interview with Runner's World. "My work is labor-intensive, but not in a relaxing way, not like running. When I feel tired or sluggish, that means it's time to put on my shoes and go for a run."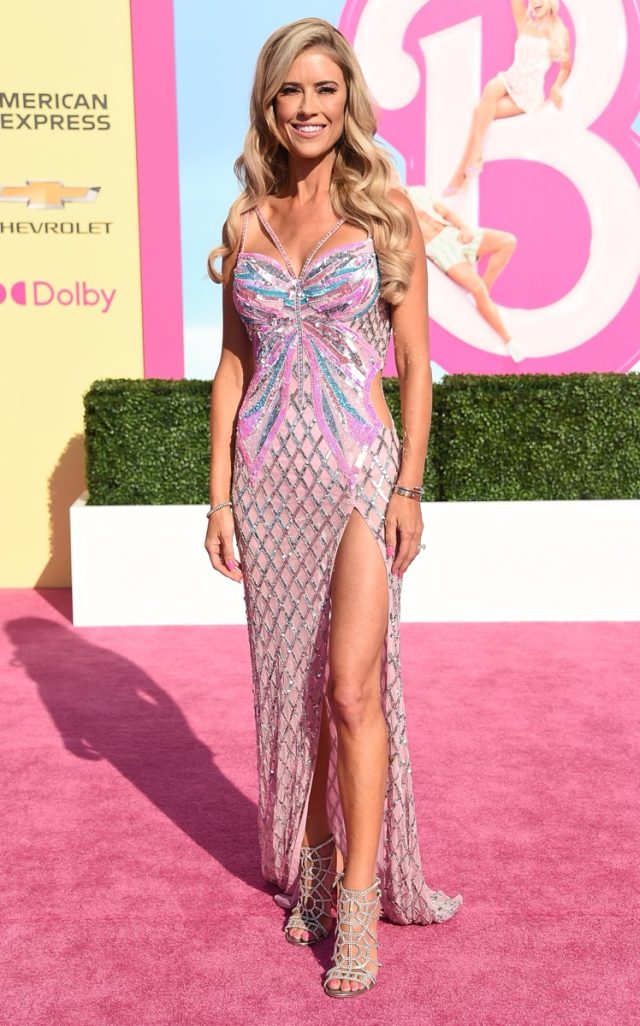 Flip or Flop and Christina On The Coast host, Christina Hall, shared her favorite skincare products with People. Hall loves the Tatcha The Dewey Skin Cream. "I heard about this from my makeup artist in Tennessee, who has flawless skin," she said. "I [use] it every single night after my skincare routine. It's that last layer that keeps your skin hydrated, but not oily."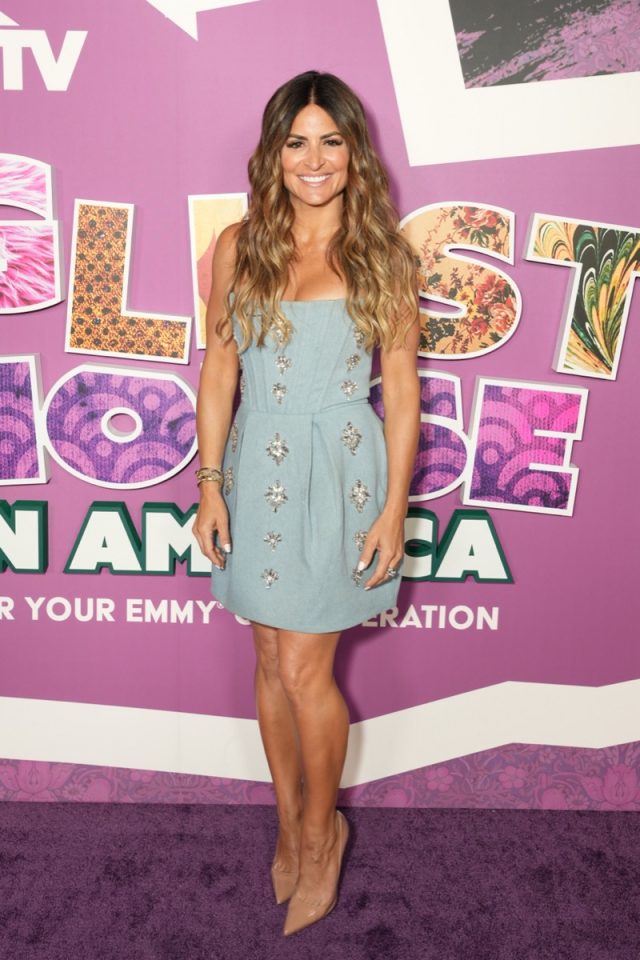 Windy City Rehab host, Alison Victoria, is a big fan of skincare. "I've got all my lotions and all my potions and I'm always trying new products," she told the HGTV website. "I'm just obsessed with skincare and just making sure that I'm being really good to my skin. I have a million masks I use and try and I'm just constantly obsessed with that."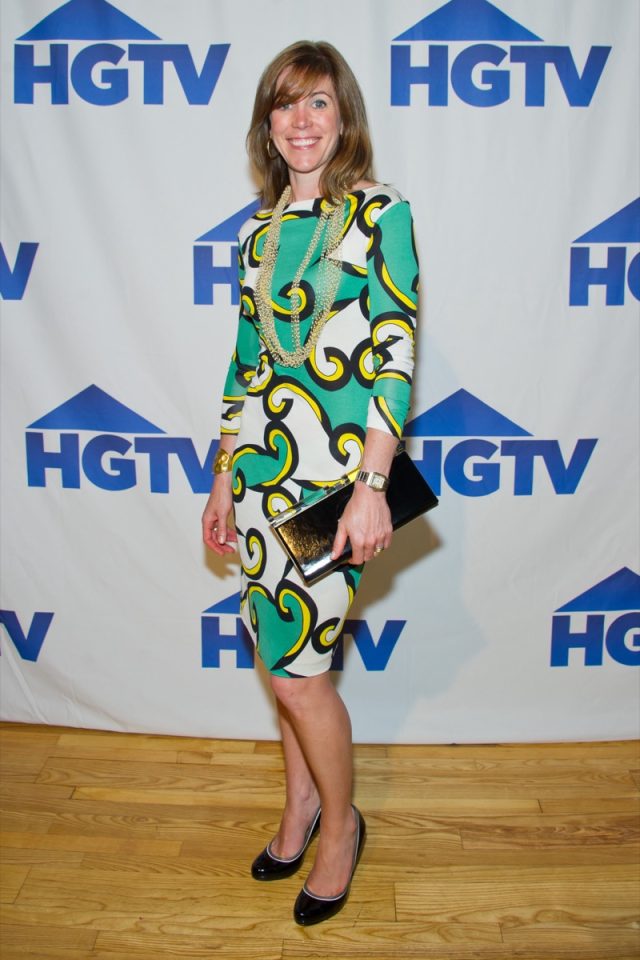 Sarah's House host, Sarah Richardson, talked about her daily routine to Canadian Living. "I love to cook. If you wonder what's on the menu at my house, you'll find lots of fresh ingredients! Eating healthy home-cooked meals is part of my family philosophy and the key to being able to keep up with my hectic lifestyle."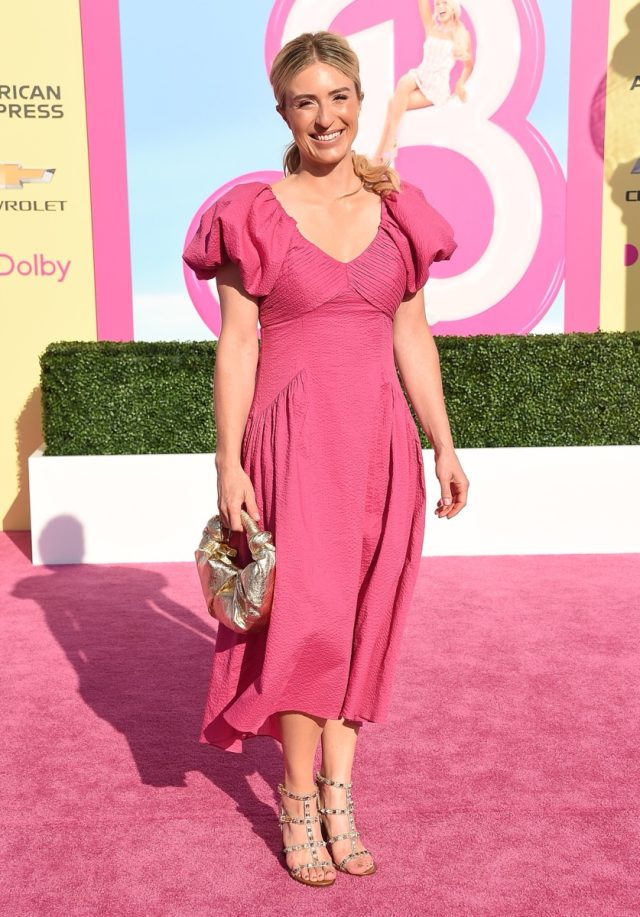 Jasmine Roth is the host of Hidden Potential. She shared some of her wellness tips with Think Realty. Breakfast is the most important meal of the day to Roth. "I eat breakfast every day," she said. "A lot of people don't eat breakfast. I swear by breakfast, and I have to have a legit breakfast. I have eggs every single day."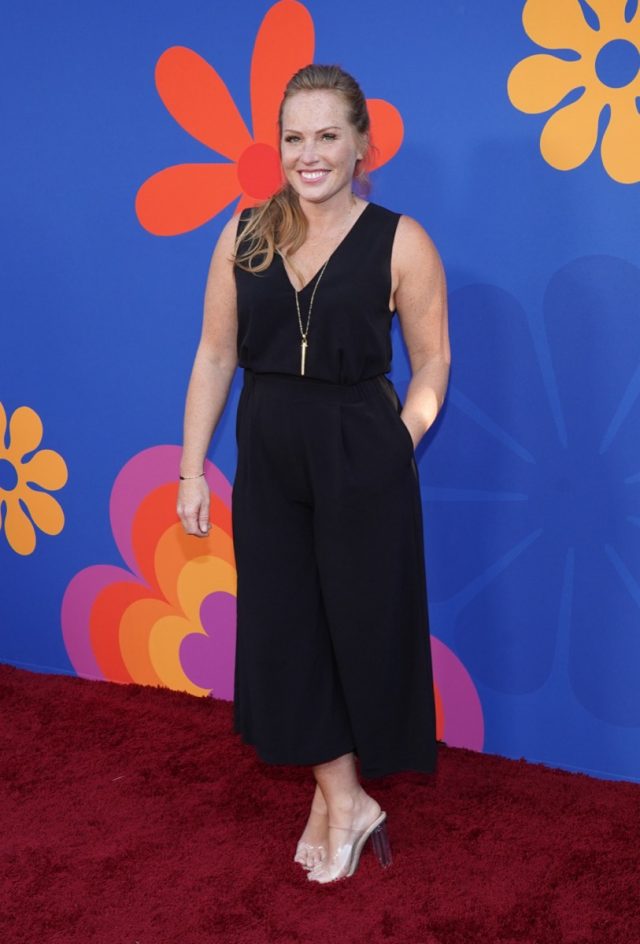 Good Bones host, Mina Starsiak Hawk, notably lost a lot of weight. She shared her secrets on Instagram. "I actually stopped drinking five or six months ago and kicked up the weightlifting part of my, already daily, workout routine," she wrote. "My goal with neither of these changes was weight loss. But I feel great. The strongest, and least hungover that I have [been] in years."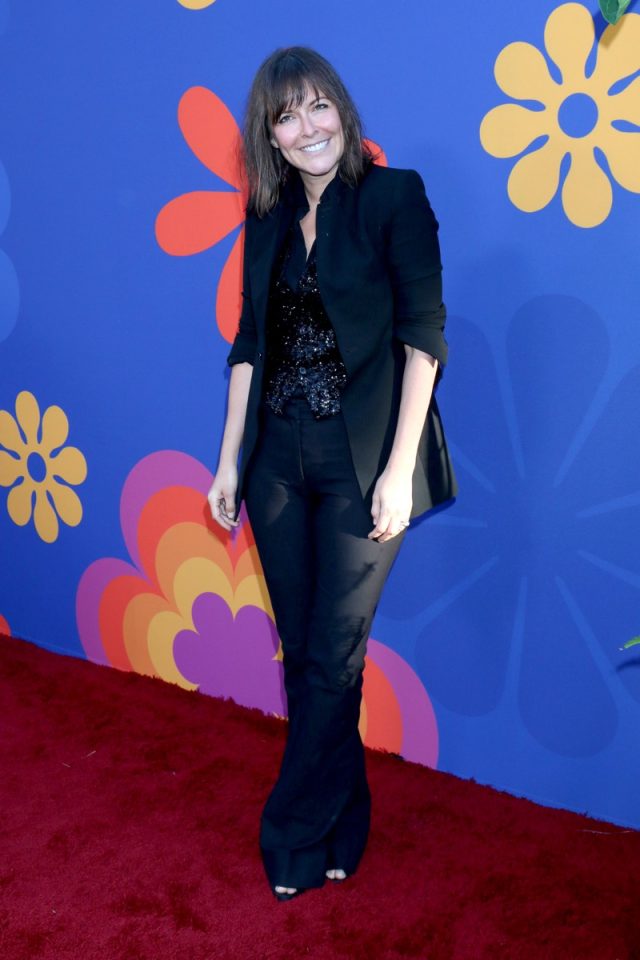 Restored By The Fords host, Leanne Ford, shared her design philosophy with Parade. "Honestly, I think that it's more of concept: do what you love. There are so many different styles, so many different trends that come and go. I think the most important thing I want people to know is that if you love it, then you should do it, which really speaks to everything in life."df44d9eab23ea271ddde7545ae2c09ec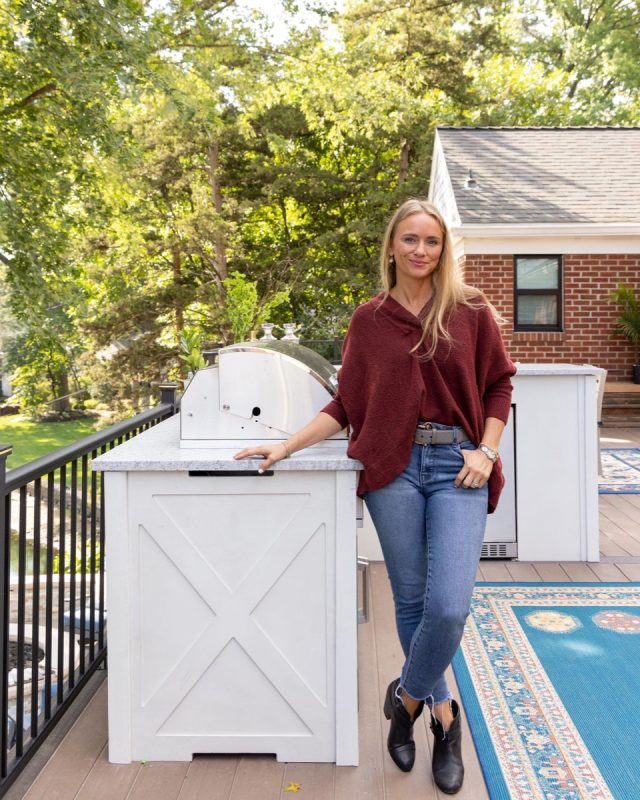 Something that Bargain Mansions star, Tamara Day, has to deal with is stressful project setbacks. She talked about how she handles these setbacks with House Digest. "For me, it's huge because I love physically being part of it, and I can really see how a project comes together. An example would be my kitchen; we're renovating my kitchen right now. We're doing all new counters and backsplash and shelves and all this stuff. But we have a spot where the contractor couldn't level something out, and I'm able to add a perspective of how it could happen."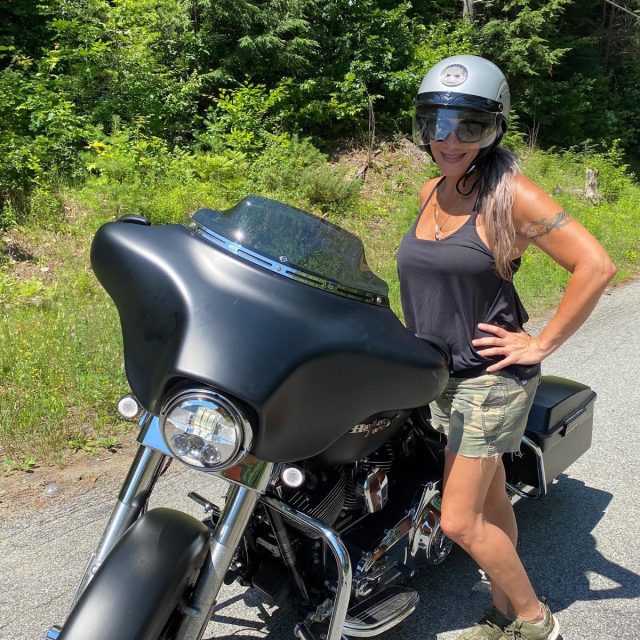 Alison Bedell is a host of Catch A Contractor. She likes to do outdoor activities to stay in shape. One thing Bedell likes to do is ride motorcycles. She shared this photo on Instagram of herself going for a ride in Lake George. Bedell captioned the post, "This is how I roll 🏍 thank u @skipbedell for my #harleydavidson."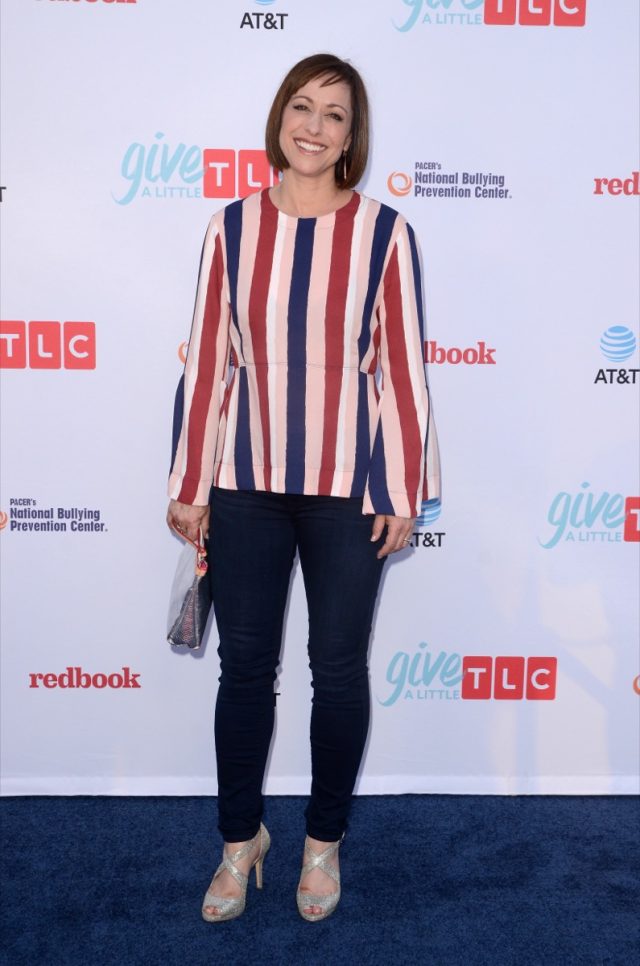 Paige Davis is one of the hosts of Trading Spaces. She makes sure to stay in shape and workout on a regular basis. Davis enjoys doing back and arm workouts. She shared this video on Instagram of herself doing pull-ups at the gym. Davis captioned the post, "Never look back unless it's for this."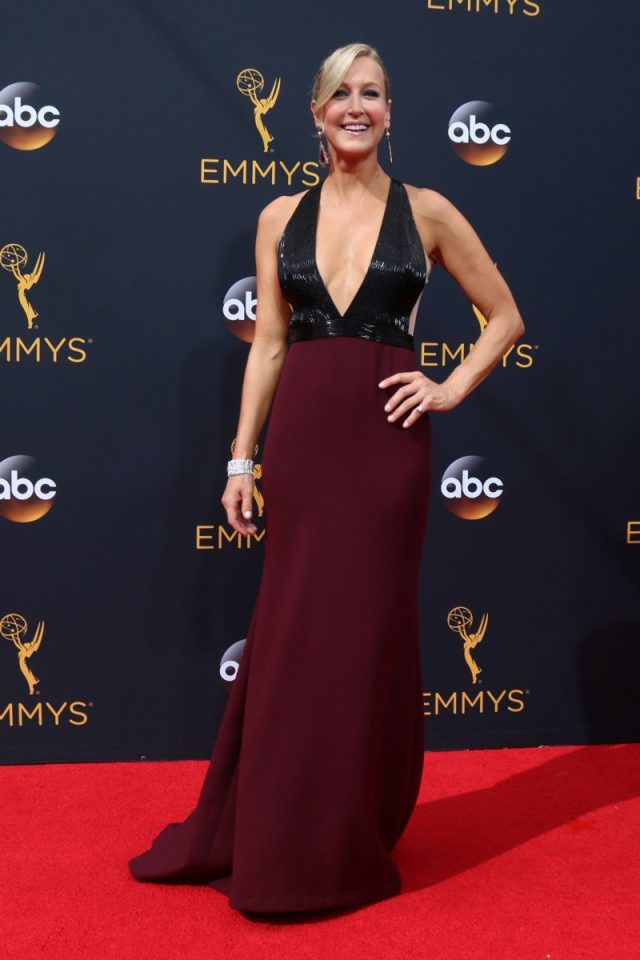 In addition to hosting Good Morning America, Lara Spencer also hosts Flea Market Flip. Spencer shared her diet and workout secrets with Hello! Magazine. She says that she believes in balance. "Here and there, if I've been naughty, I'll jump on the elliptical but I really don't go crazy. Life is too short. I make sure that I eat right and I love playing tennis as you can be with friends and be outside. Just do what makes you happy."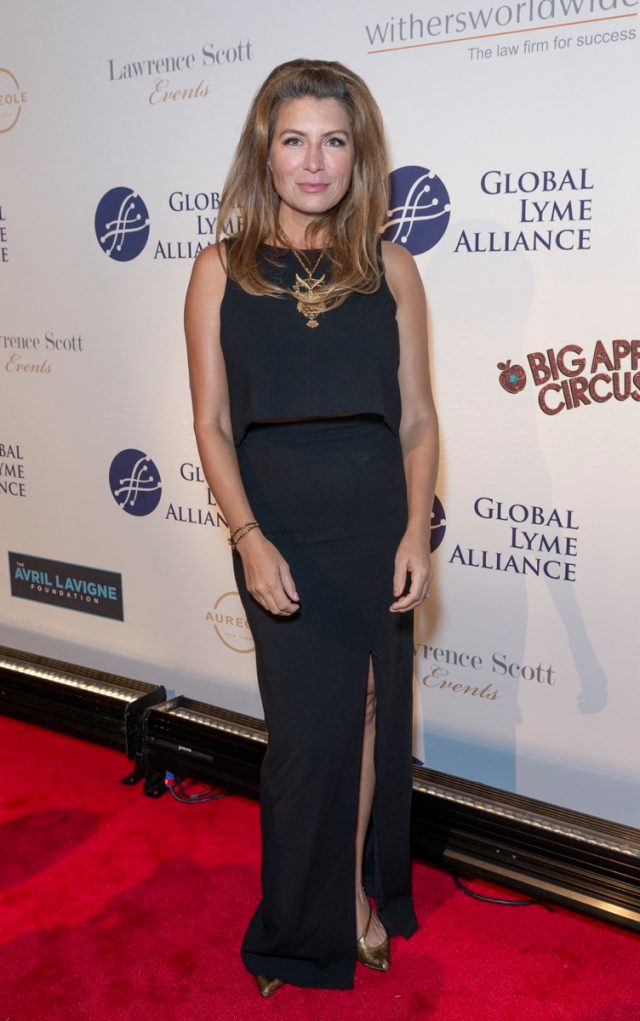 Genevieve Gorder is the host of Dear Genevieve. She shared some of her diet and workout secrets in an interview with Parade. "I started taking trampoline classes," Gorder revealed. "I think it's important for my daughter to see me learning new things and not being great at everything."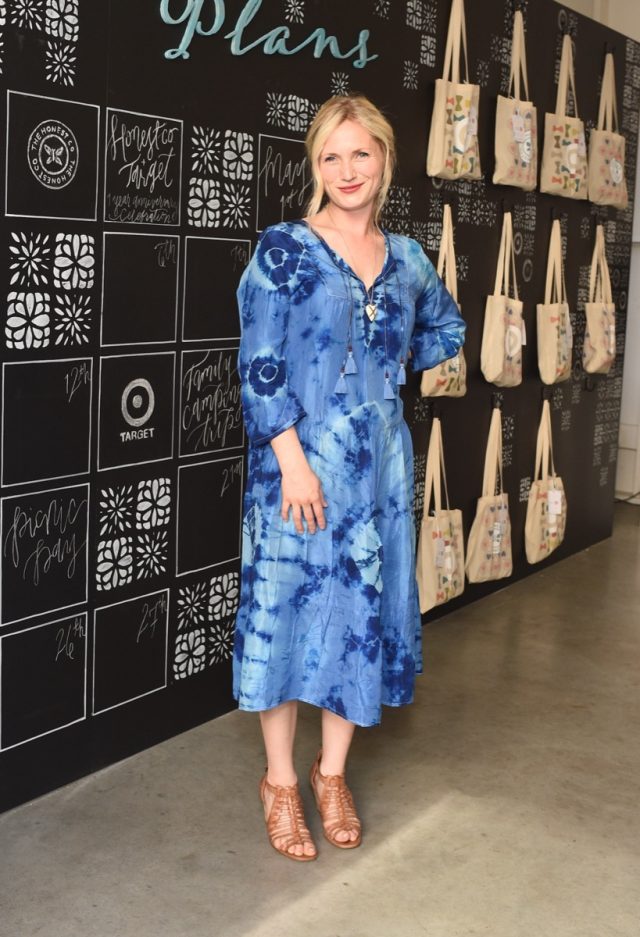 Secrets From A Stylist host, Emily Henderson, talked about why she likes working out with her co-workers in this post on her website. "I figure if we are all doing it together then I could sacrifice work time to workout with my team during the day – like we'll all meet for a SoulCycle class at 8:30am (which we did and it kicked our butts – see below for photo proof), or do a lunch time yoga class. We can do it. I can do it. I feel WILDLY better about my life when I do it. It needs to happen. It's not just the extra baby weight, it's the stress, the adrenaline, the endorphins, feeling young, etc. The time that we did do a SoulCycle class together before work I couldn't believe how much happier and more motivated I was after I walked out of the class vs. the hour before the class."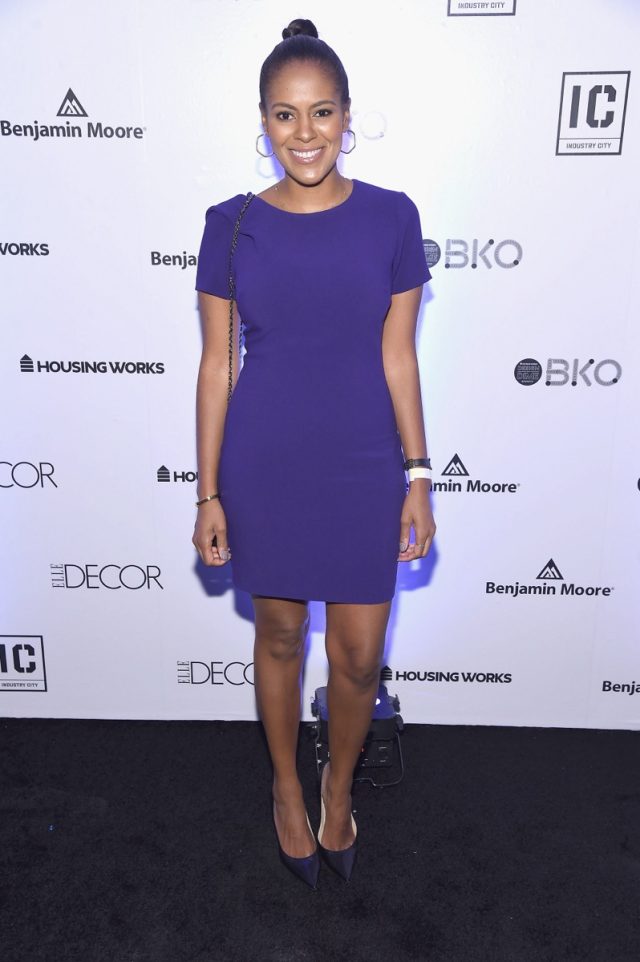 Nicole Gibbons is the host of Home Made Simple. She talked about how she balances her life to HerAgenda. "I don't know if I incorporate balance. I mean I try but it is so hard when you are running a small company and trying to do so many things. There are never enough hours in a day or days of a week to get it all done. There are constant feelings of being overwhelmed. For me, I'm actively working on it but there's a couple of keys to finding more balance like surrounding yourself with great people who can give you leverage and free up your time. Recently, someone who I know instilled in me this idea of carving out one thing a week for myself that doesn't have to do with work. I work from home now since COVID, and I'm on my laptop from morning to night, which is not great. It's nice to take a break and caring for myself is the best part of my day. It can be as simple as taking a walk, going out to dinner for a very nice meal, or finding time to call loved ones."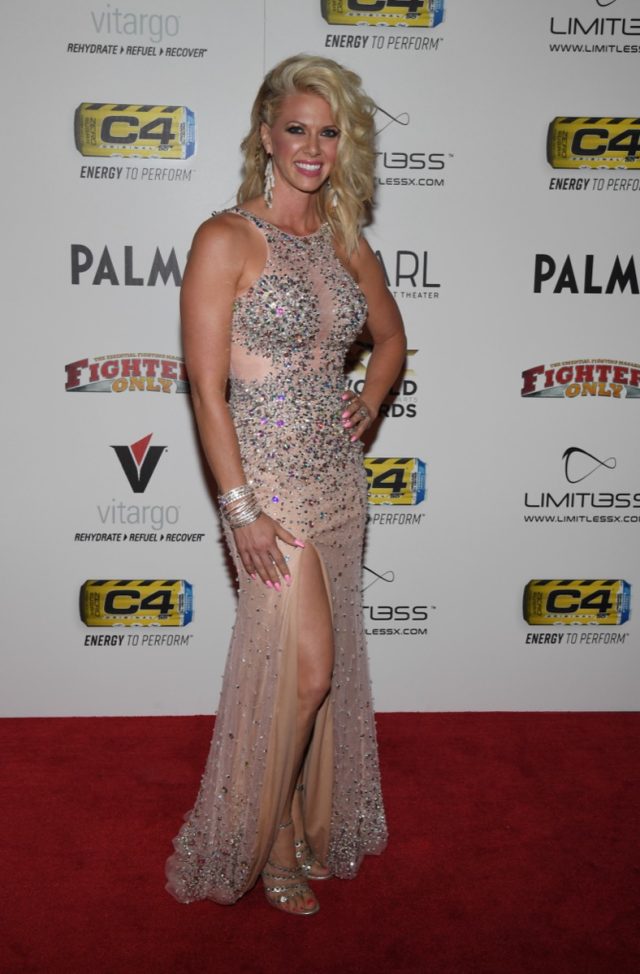 Aubrey Marunde and her husband host Flip Or Flop Vegas. She talked about what it's like to the Las Vegas Review Journal. "Vegas is a very, very fast-paced market. There are so many opportunities and they present themselves daily. You have to be ready to jump on them, because if you don't, somebody else is going to. So our fast-paced market here is much different than other places around the country and I think that people watching are going to see that. Our properties sell in hours, rather than days or months here. That's very unique to the show."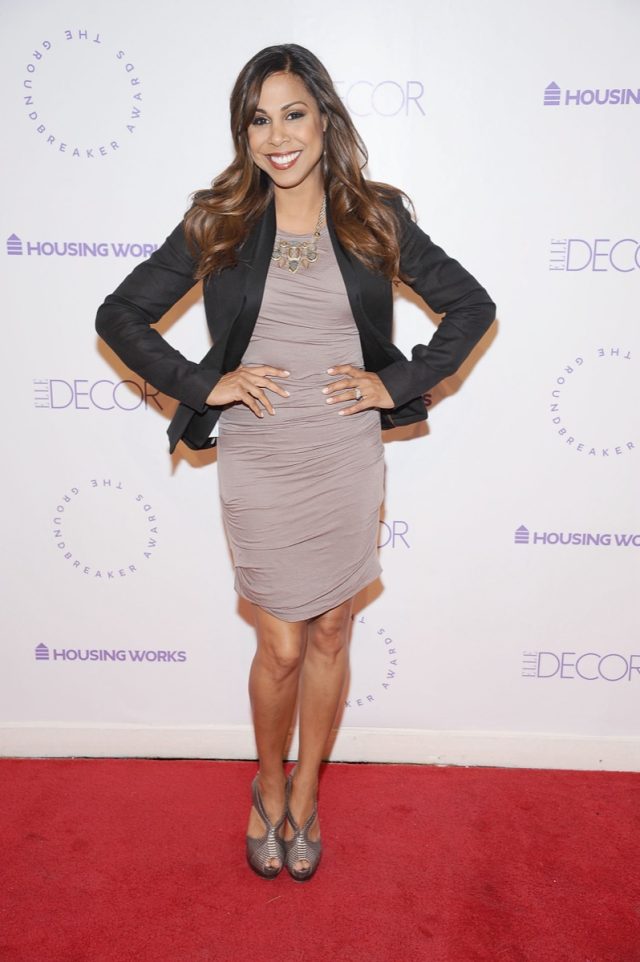 Taniya Nayak is the host of Restaurant Impossible. She talked about what she loves about her job to Lokvani.com. "I love being able to bring happiness and functionality into peoples homes through design. Your surroundings play such a huge role in your well being. Some people underestimate the power it has but believe me, it can change how you start each day and how you end it."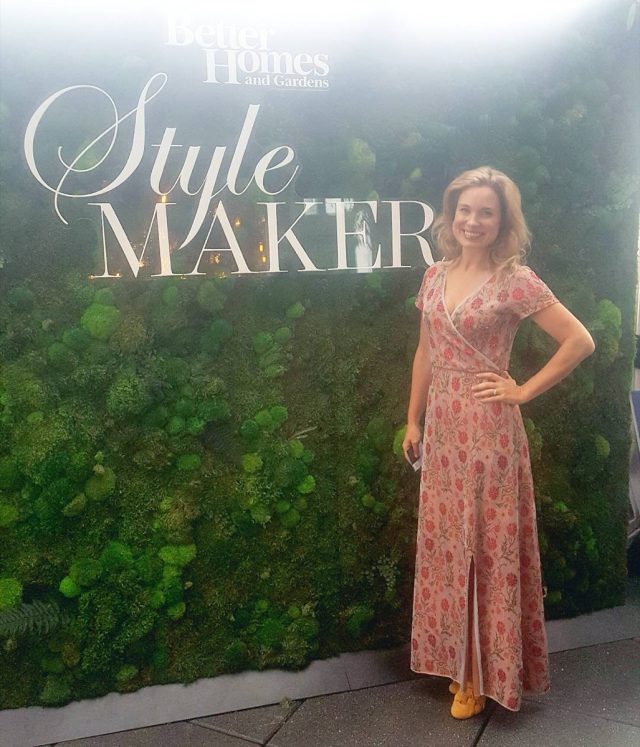 One Of A Kind host, Grace Mitchell, shared advice for fellow home renovators with Restech Today. "I would say people can easily crowd their mind when they're trying to gather inspiration from everyone else's home. And I think sitting down and thinking about where you've been, what's important to you, places that you've visited that you just loved the feeling of, and honing in on what really speaks to you in a home."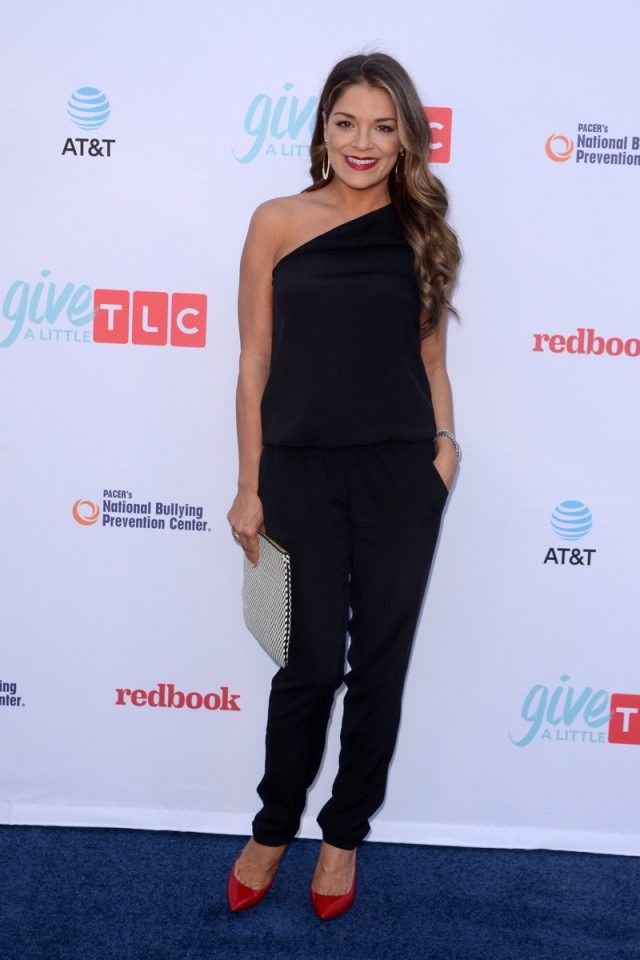 The High Low Project host, Sabrina Soto, follows a plant-based diet. She talked about her favorite foods in this post on her website. "Well, I don't want to bore you with what I eat every single day but typically I have either avocado toast or Treeline scallion cheese and cucumbers on toast for breakfast. For lunch, it's some sort of bean and veggie burrito or rice bowl and for dinner… a hearty salad with quinoa or a veggie burger. Snacks: peanut butter and apple, hummus and pita chips or fruit. For dessert, I usually make something or eat a vegan cookie or dessert from Whole Foods."
Anna Bechtel is a freelance writer currently based in Hamden, CT.
Read more
---