20 Amazing Bodies of Lifetime Movie Stars
Here are their lifestyle tips.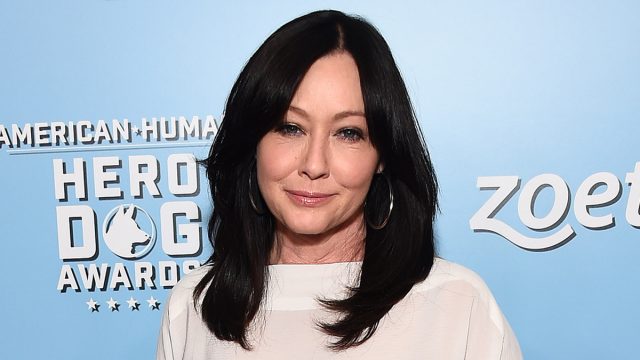 In this collection, we uncover the healthy habits, workout routines, and skincare regimens that keep these talented actors and actresses in top shape. From Jennifer Love Hewitt's dynamic approach to fitness to Tatyana Ali's emphasis on consistency, each star has a unique story to share. Discover how these celebrities maintain their physical and mental well-being, all while delivering captivating performances on the Lifetime screen. Get ready to be inspired by their dedication to health, beauty, and success. Let's dive into the incredible stories of these 20 Lifetime movie stars and their amazing bodies.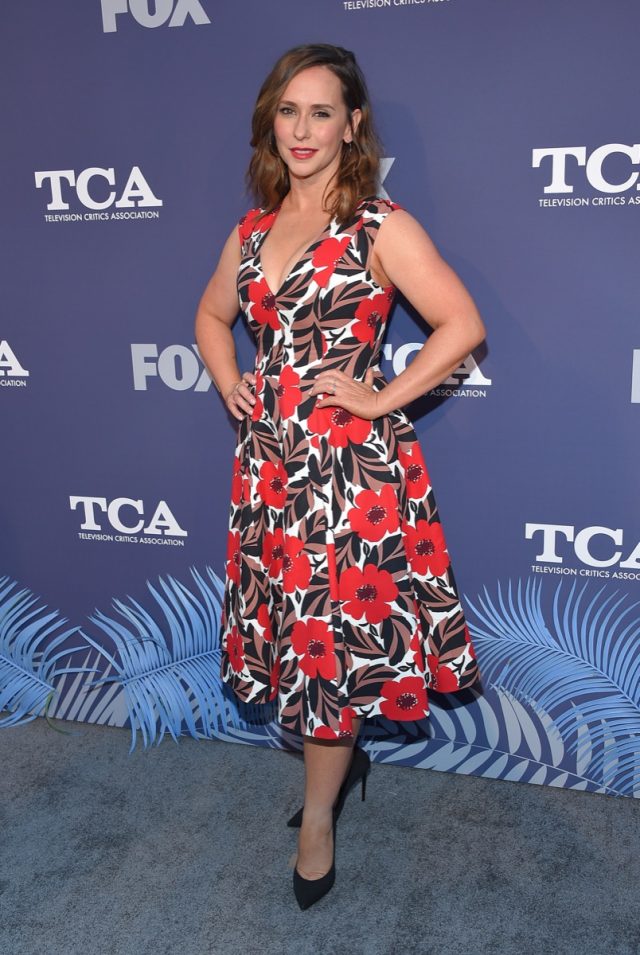 Jennifer Love Hewitt starred in the 2010 film version of The Client List. She shared her workout secrets in a 2013 OK! Magazine interview.  "I try to switch it up a bit. I've found that if every week I do something different it tricks my muscles into not getting used to doing any one thing. I've been doing pilates, I've been doing yoga, I've done just plain old walking."
Tori Spelling starred in the film Mother, May I Sleep With Danger? She shared some of her wellness secrets in an interview with Life & Style, including one of her favorite workouts. "Roller skating is back! For that, I am thankful. It keeps me moving. (And the socks are a bonus)."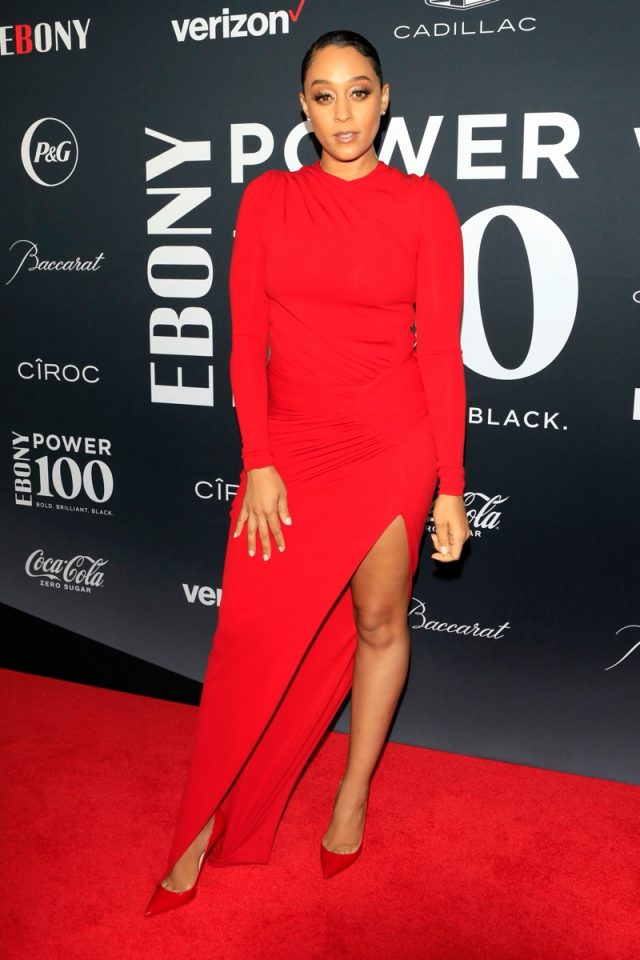 Tia Mowry starred in Double Wedding. She shared some of her wellness secrets in an interview with EatingWell. "Health and wellness are so important in your day-to-day routine! I always start my days with supplements. Eating well and exercising are also part of my everyday routine. I try to get in an hour of activity every day. Currently, I've been working hard on sticking to a low-carb diet of protein and veggies. Getting enough sleep is also important, but tough with a 3-year-old. Sometimes I try and sneak in a nap during quiet time. Lastly, mental health is something I focus on. I love journaling, taking time to focus on myself and what I want to accomplish in the future."df44d9eab23ea271ddde7545ae2c09ec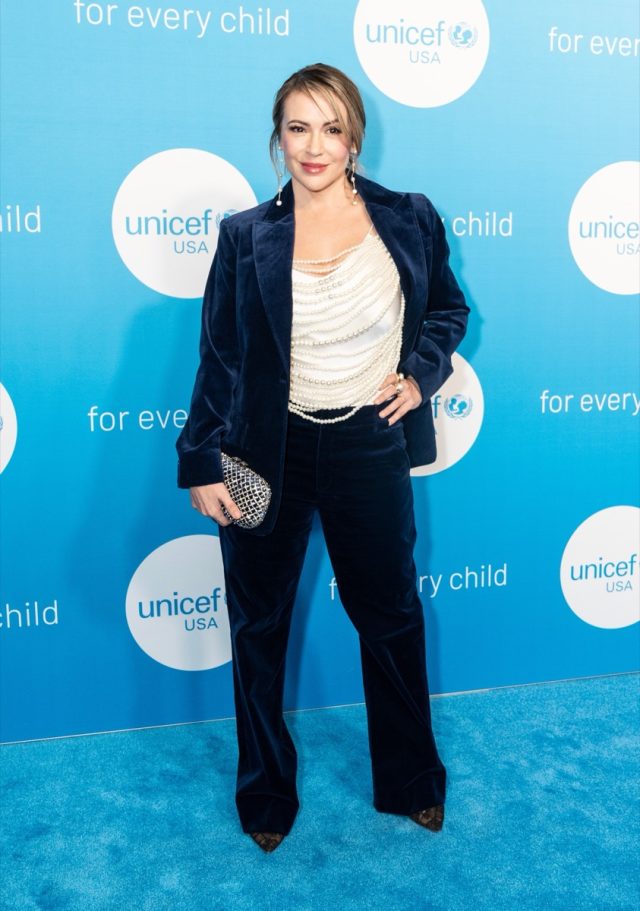 Alyssa Milano starred in the films Wisegal and Sunday's At Tiffany's. She tells People that she loves the Atkins diet. "I enjoy all my favorite foods. I love chicken and fish; I eat lots of vegetables, healthy fats, low sugar fruits, cheese, and nuts. Some of my favorite things include parmesan-crusted chicken with cheesy cauliflower bake and tacos night with fresh guacamole. I have all the fixings and just use lettuce cups in place of tortillas. In fact, Atkins inspired me to learn how to cook for myself and my family using foods that are lower in carbs."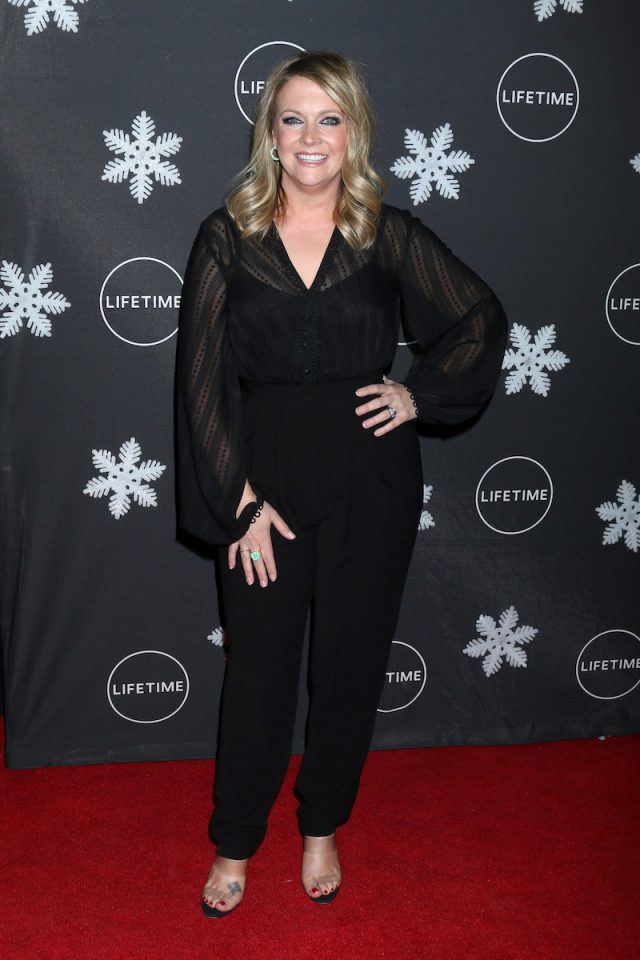 Melissa Joan Hart directed The Watcher In The Woods. She opened up about her weight loss to People. "It just made me happier," she said. "It made me feel physically and emotionally lighter to be able to do the things I wanna do, to be able to wear the clothes I wanna wear, to be able to feel sexy around my husband again. I'm very proud of myself."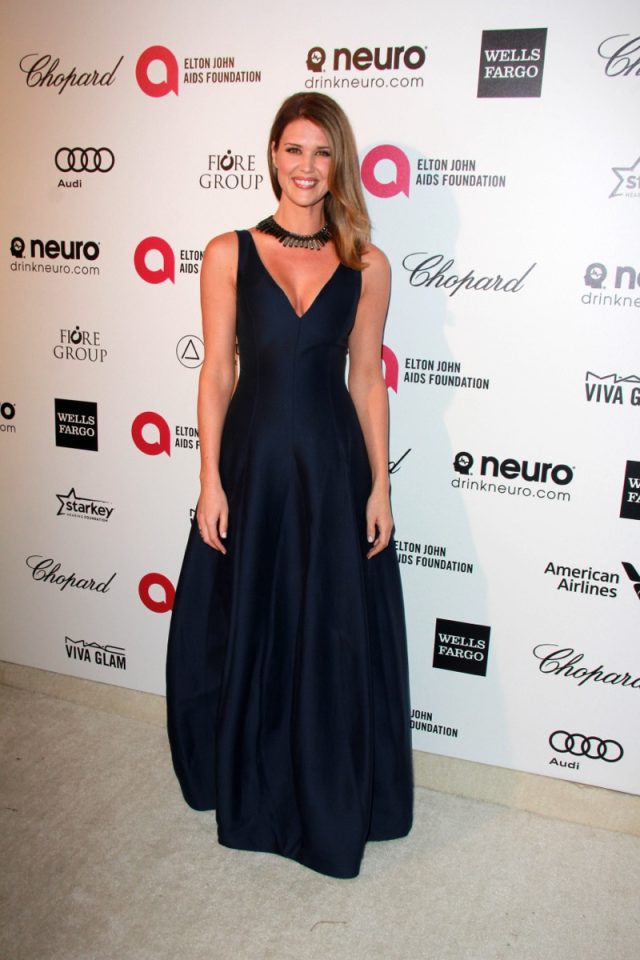 Sarah Lancaster starred in Along Came A Nanny. She talked about what roles she enjoys playing in an interview with Christian Post. "I love pieces about people and what makes them tick. The things that I like to watch in my personal life and what I like to read always take place around people's relationships and family dynamics and how people interact with one another. I loved that this story is exactly that."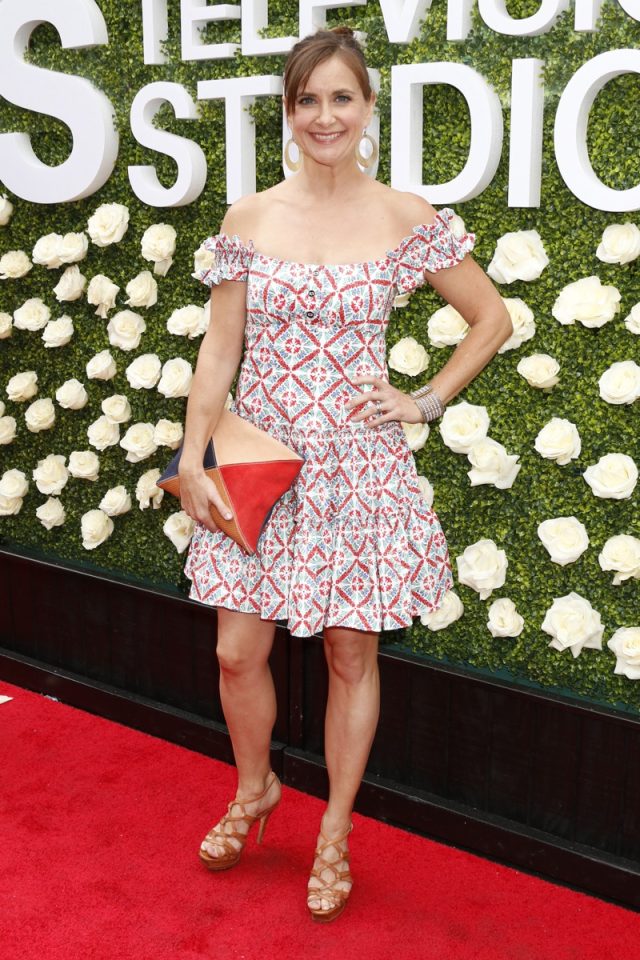 Kellie Martin appeared in Death Of A Cheerleader. In a 2012 interview with SELF, Martin shared her diet secrets. "I never diet. It's taken me a long time to figure out what works for me and my body. If I get an hour workout in everyday, I don't deny myself anything. That being said, I never eat fast food, never drink soda and I stay away from all foods that are made with things I can't pronounce."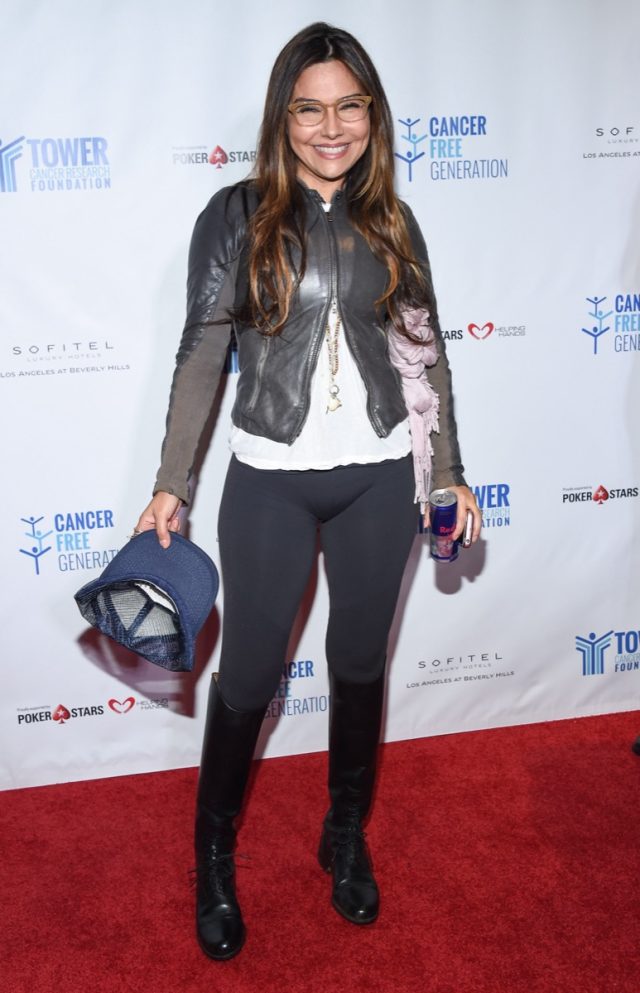 Vanessa Marcil starred in Bad Tutor. She shared her workout secrets on an Instagram post. "Over the last month, I started up again with [my trainer]," she wrote. "He is again keeping me on a very specialized program. I have to drink a lot of weight-gain shakes as I drop weight too easily. I have hyperthyroid disease. We only do heavy lifting and absolutely no cardio of any kind. I lift for about 30 to 40 minutes and then stretch a lot."
Lacey Chabert starred in the movie Non-Stop. She shared some of her skincare secrets with New Beauty. "I'm a long- time fan of Dr. Lancer's products. I always have Tower 28 shine on lip jelly in my purse. I love Ikaria Beauty Balm ($89) and Skyn Iceland Eye Patches ($33). I'm always trying to stay hydrated, so I carry 1 to 3 Life Hydration packets in my bag. I love Neutrogena sunscreen and L'Oreal Voluminous mascara ($11)."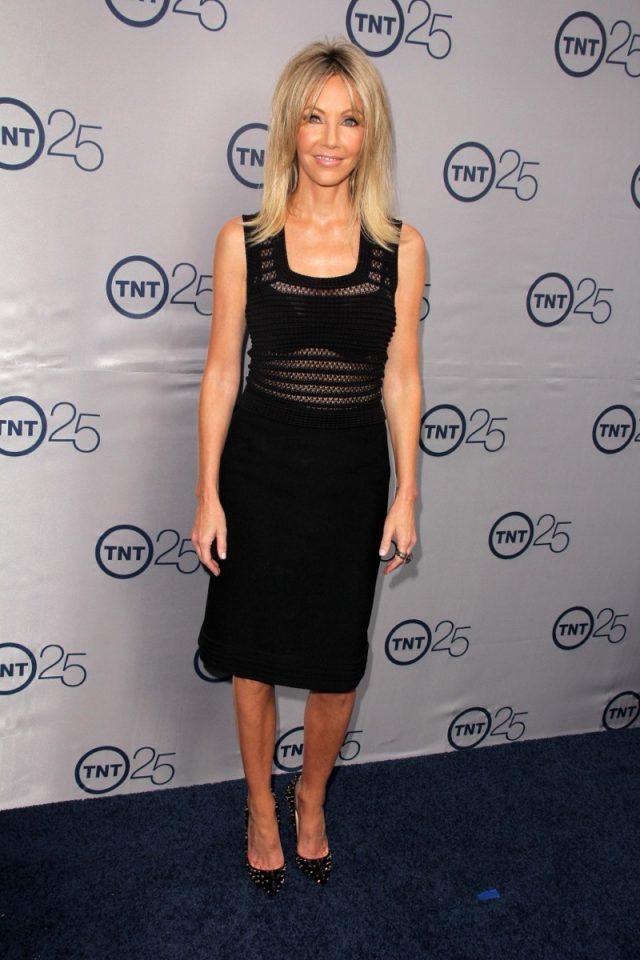 Heather Locklear starred in Don't Sweat The Small Stuff. She shared her workout secrets in an interview with Parade. "I do resistance training three times a week. That really helps with defying gravity and keeping things in place. I have light weights to do reps with both my arms and legs. I do cardio a couple times a week on the treadmill, with the music blasting. It's what gets me through."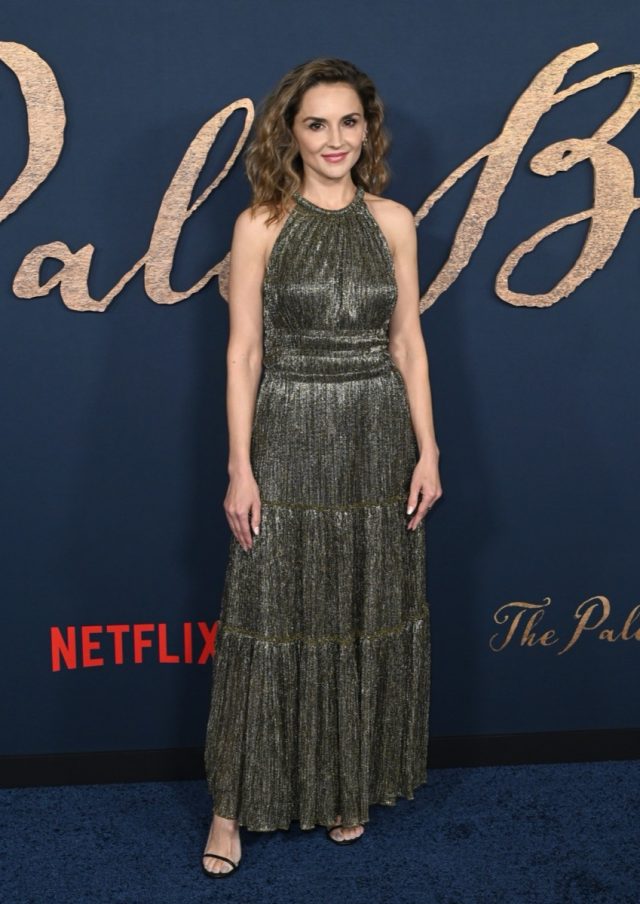 Rachael Leigh Cook starred in the film Left To Die. She shared her approach to acting and success in an interview with Us Weekly. "So many other things happen by the time that, if you're me anyway, it dawns on you. I don't really relate to people who have a movie come out and they're like, 'I've arrived!' It's just not how I ever felt. And by the time I sort of felt like, oh snap things are kind of happening, it was more of a, 'Oh shoot, things were happening and I immediately felt like I was in catch up mode. Do better mode. You're not good enough mode.'"
 Shannen Doherty starred in Encounter With Danger. She shared her wellness secrets in an Instagram post. "21 days of a reset diet and today was my cheat meal. After no carbs, no sugar and clean eating from @sunfare I dived into fries, bread and wine. Oh and dessert. Loved my cheat meal but honestly, it felt like work. Right now, I just want to be the best version of myself. Not sure what that is but I know eating right is the start. Tomorrow I go back to my clean eating but for now, I will enjoy one more dessert!"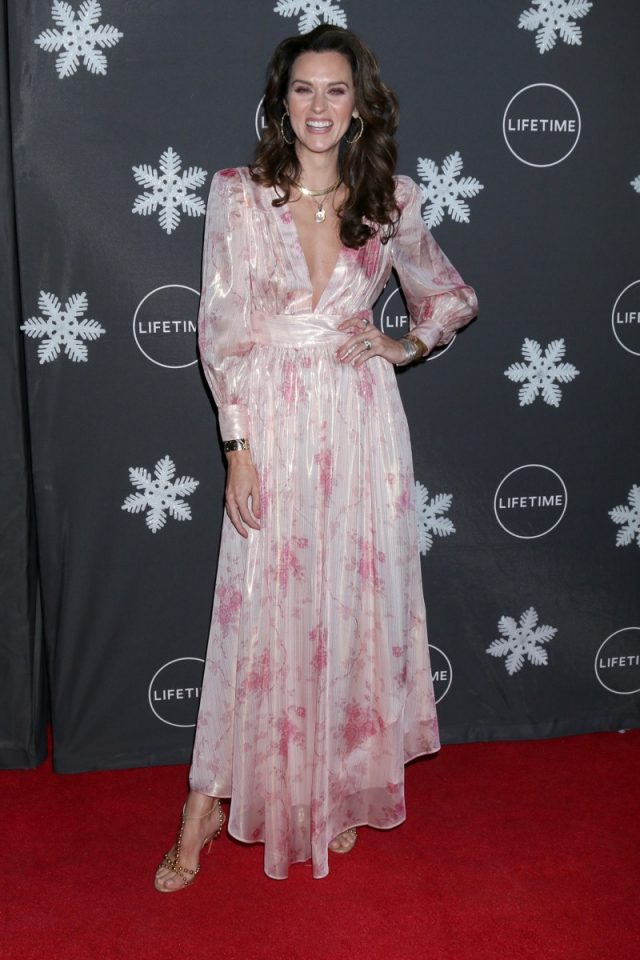 Hilarie Burton starred in Normal Adolescent Behavior. She revealed her secrets for balancing work and family to Harper's Bazaar. "I've always believed that if you're willing to put in the work, you can have the best of both worlds, but one thing is for sure: It's going to be messy," she says. "How do I do it all? Honestly, I don't, but I try. And I know I will fail at some things, but that's okay. You can't win unless you swing, right?"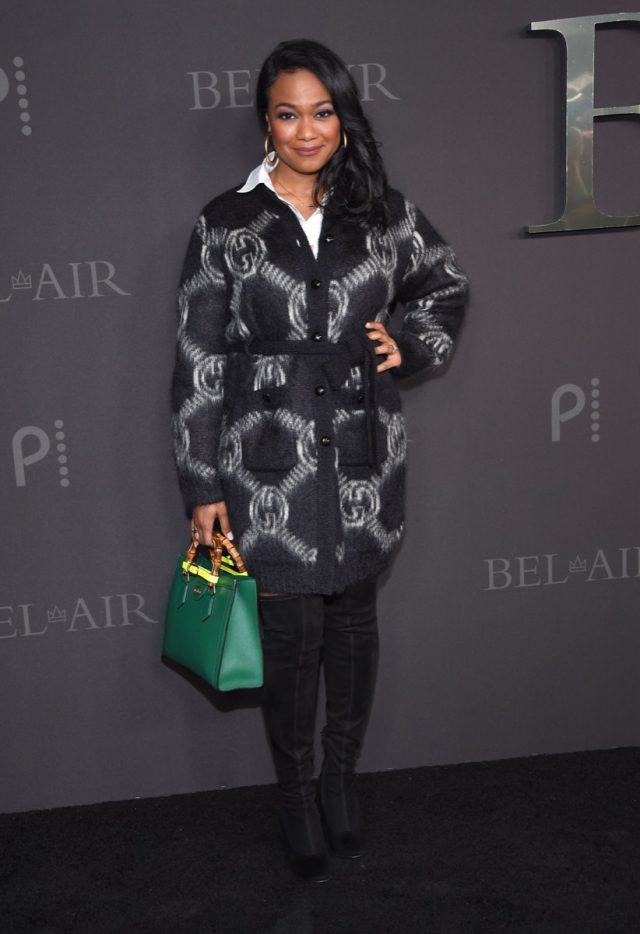 Tatyana Ali starred in the film Fatal Flip. She shared some of her wellness secrets with Black America Web. "Be consistent! Just like everything else in life, consistency counts. Sometimes we want instant results and get frustrated because they're not coming soon enough or we hit a plateau. If you keep exercising and keep eating right though, results will eventually come."
Meghan Ory starred in The Haunting of Sorority Row. In an interview with The Bulletin, Ory says that she only takes roles she believes in. "It's really weird, and it's funny because I have to be careful when I take a job because if I don't believe in the project, I can't do it. I have to find a way to believe what I'm talking about and know that there's something truthful in it."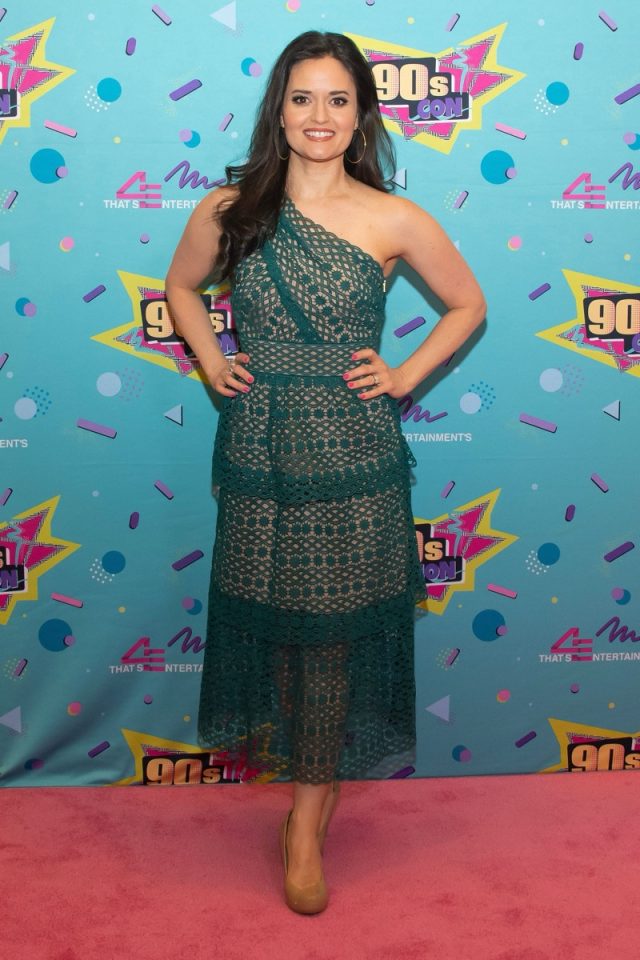 Danica McKeller starred in both the Lifetime film and webseries, Inspector Mom. She talked about her diet in an interview with FOX News. "I don't drink alcohol, I don't drink coffee. I stay away from unhealthy food. I don't eat sugar or gluten, not that gluten's necessarily unhealthy, I stay away from dairy. I just keep it as clean and simple as possible. I do eat meat, but very clean cuts of meat, no bacon."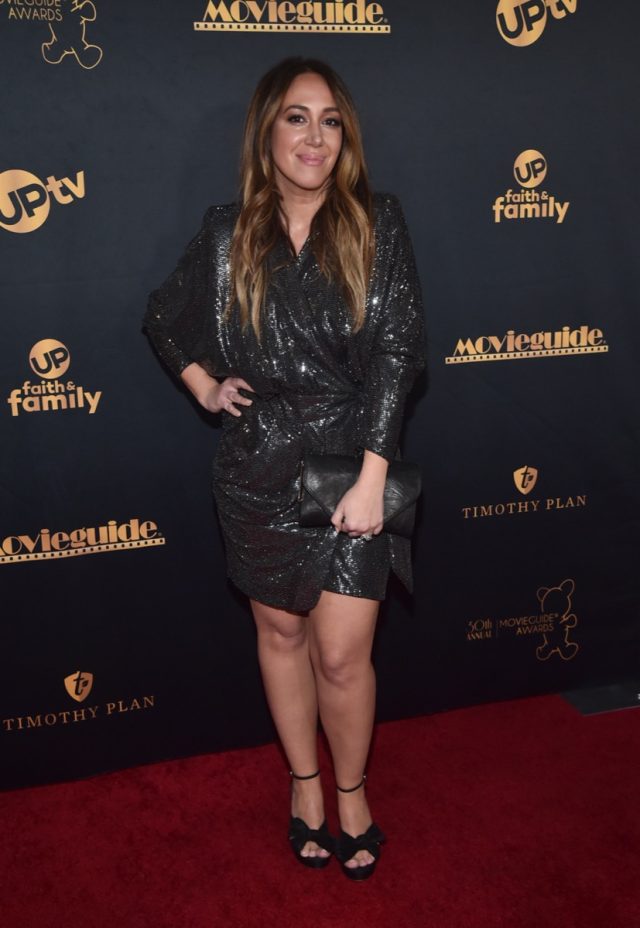 Haylie Duff has starred in Lifetime films like Bad Twin and Deadly Delusion. She revealed to People that she likes to workout on a regular basis, even when she was pregnant. "It feels good to be active a little bit every day. I think it helps your body feel looser. Your body doesn't feel like your own for a while, so it's nice to get it moving every day."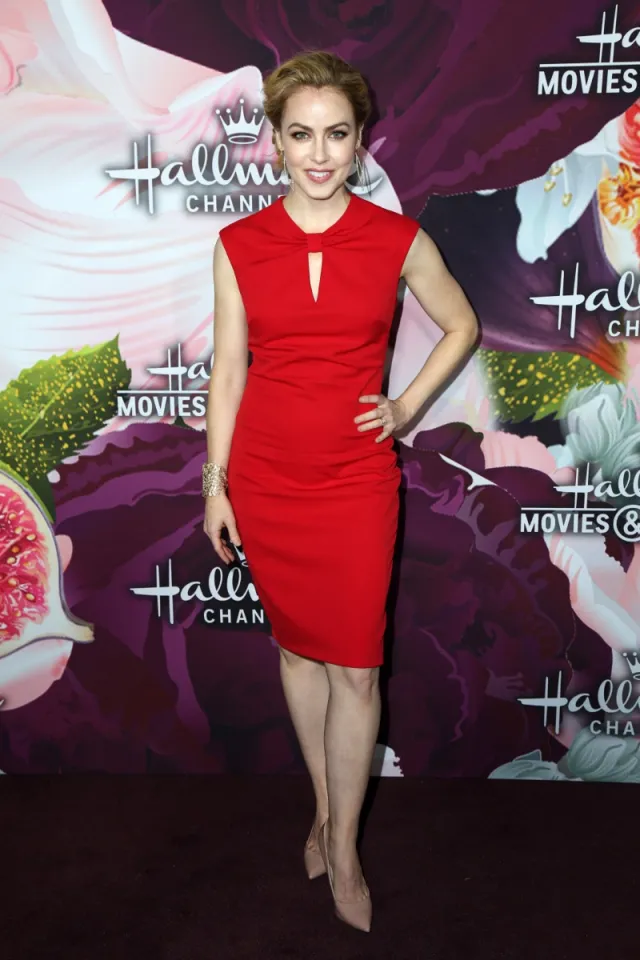 Amanda Schull has starred in the Lifetime movies Imaginary Friend and Hunt For The Labyrinth Killer. She told Women's Running that she likes to dance and run to stay in shape. "I still love ballet. I try to take classes when I can, it's cathartic for me, and something my body continues to crave. I don't run as much as I would like because of a back-injury. When I do run, I have to be very cautious about my posture. It's quite frustrating that I can't run more often because my husband is an avid runner, and even completed his first marathon last year at 2:51:31!"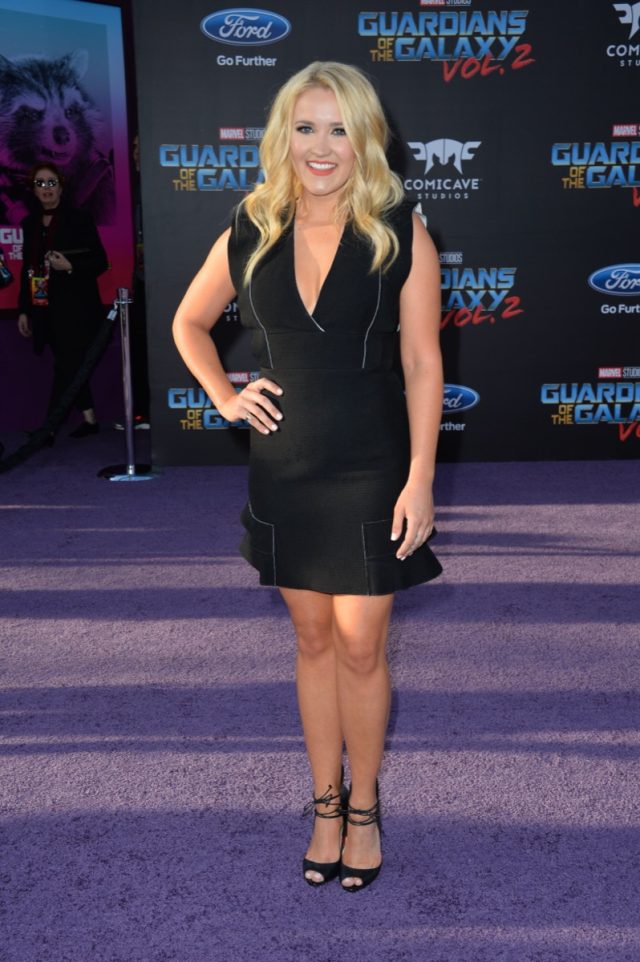 Emily Osment appeared in the film A Daughter's Nightmare. She revealed some of her favorite skincare products on Twitter. "I've been doing a combination of early mornings and long hours on my heavenly new job, and I've been using these bad boys to keep my skin looking 25 (soon to be 26) thanks @JovovoNaturals!!"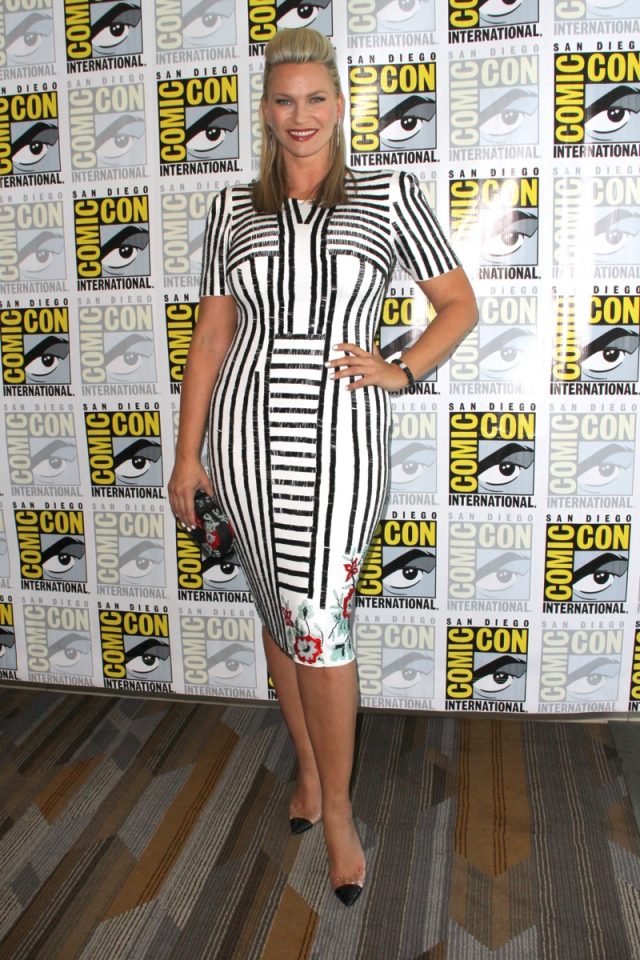 Natasha Henstridge appeared in the film Widow On The Hill. She shared some of her skincare secrets with WENN. "I get monthly facials by a genius facialist who works out of her home, called Donna Lee, and I swear she takes years off me when I go regularly. Also now that I'm in my 40s, for a couple months of the year – usually in the fall – I use a Retinol product that sloughs off a few extra layers."
Anna Bechtel is a freelance writer currently based in Hamden, CT.
Read more
---