11 Amazing Bodies of Loki Stars
Here's how the time travelers stay well.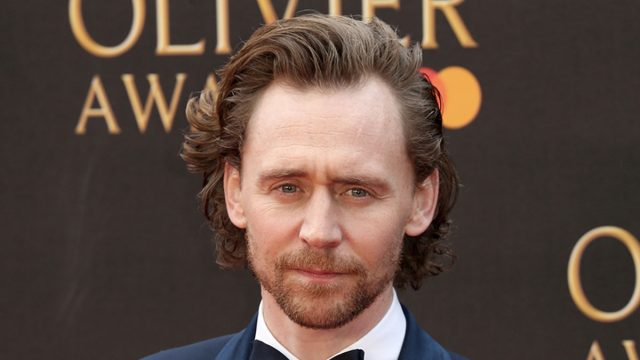 "11 Amazing Bodies of Loki Stars" offers an intriguing glimpse into the lives and philosophies of the cast members of the hit show "Loki." From Tom Hiddleston, embodying the title character, and his profound connection with nature, to Gugu Mbatha-Raw's unique trampoline workouts, each star brings a distinct approach to wellness and self-care. Wunmi Mosaku shares her empowering stance on beauty standards, while Owen Wilson reflects on his gratitude and appreciation in life.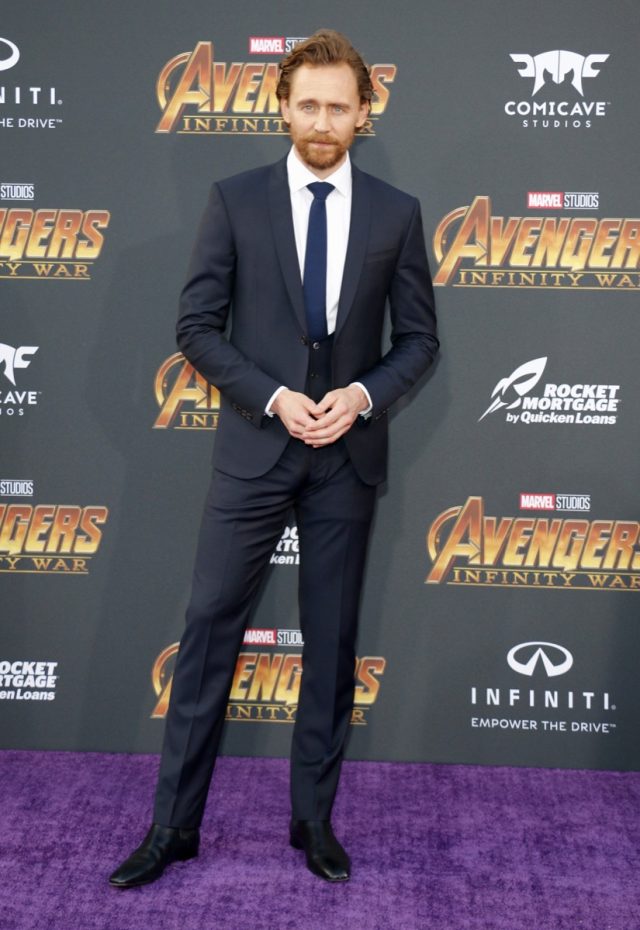 Tom Hiddleston plays the title character on the show. He talked about how he likes to unwind to The Gentleman's Journal. "The happiest times in my life are when I've been humbled by nature; when I feel folded into it. There's nothing better than feeling small in a natural environment that has majesty to it. For me, there's nothing in the world bigger or more profound. It's vital."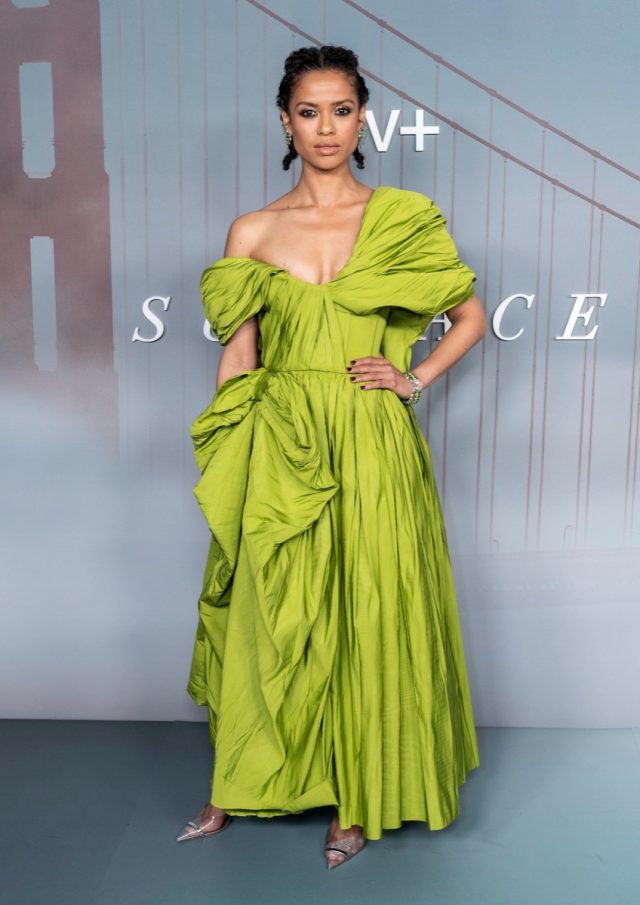 Gugu Mbatha-Raw plays Ravonna Renslayer. She revealed to Female First that she likes to do trampoline workouts to stay in shape and that it is a life essential for her. "My trampoline. I can't speak highly enough of trampolines. I mean, it's a great workout but also a great mood booster."
df44d9eab23ea271ddde7545ae2c09ec
Wunmi Mosaku plays Hunter B-15 on the show. She talked about defying beauty standards as a black woman to Essence. "The pressure is always so high for women," she says. "I feel blessed that I look like me. I've always had to love myself, through everyone else's expectations, because there's nothing that I could do to fit into their ideal. I'm not going to hurt myself. I'm not going to belittle myself. I know who I am and where I come from, and my people are beautiful. I'm not going to do anything but honor that."
Owen Wilson, who plays Mobius M. Mobius, talked about his gratitude for his career to Esquire. "I don't know. I've been in sort of a lucky place of feeling pretty appreciative of things. I know everything's kind of up and down, but when you get on one of these waves, you've gotta ride it as long as you can. I've just felt—yeah. Feeling pretty grateful. Well, grateful's one of those words that get used all the time. Appreciative. Of, you know, stuff."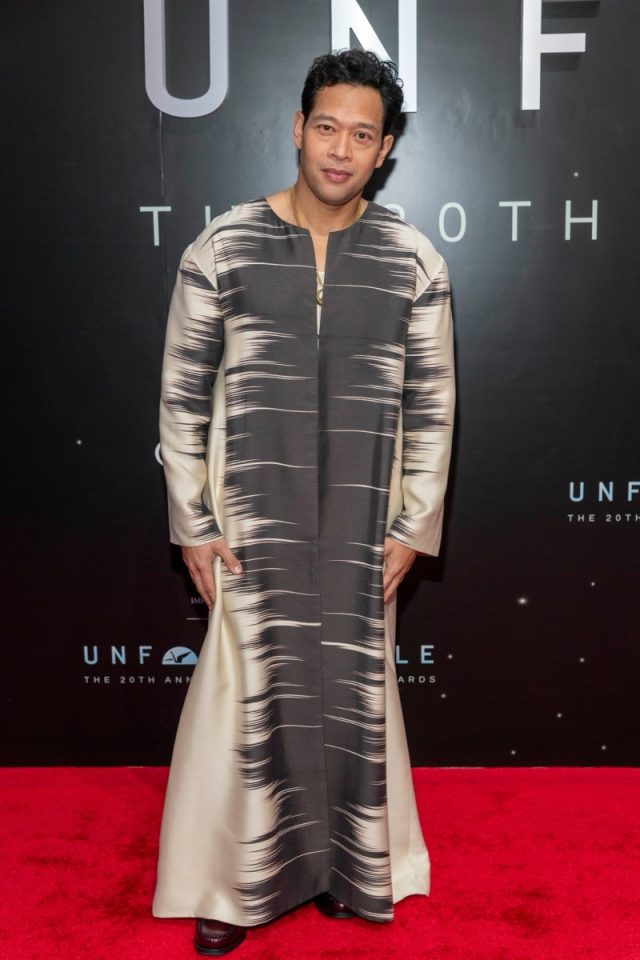 Eugene Cordero plays Casey on the show. He tells Character Media that he wants to support other AAPI actors and vice versa. "We try our best in the community to raise each other up," he says. "Especially for Filipinos, it was tough. Luckily, as I was coming up, the world was changing for the better."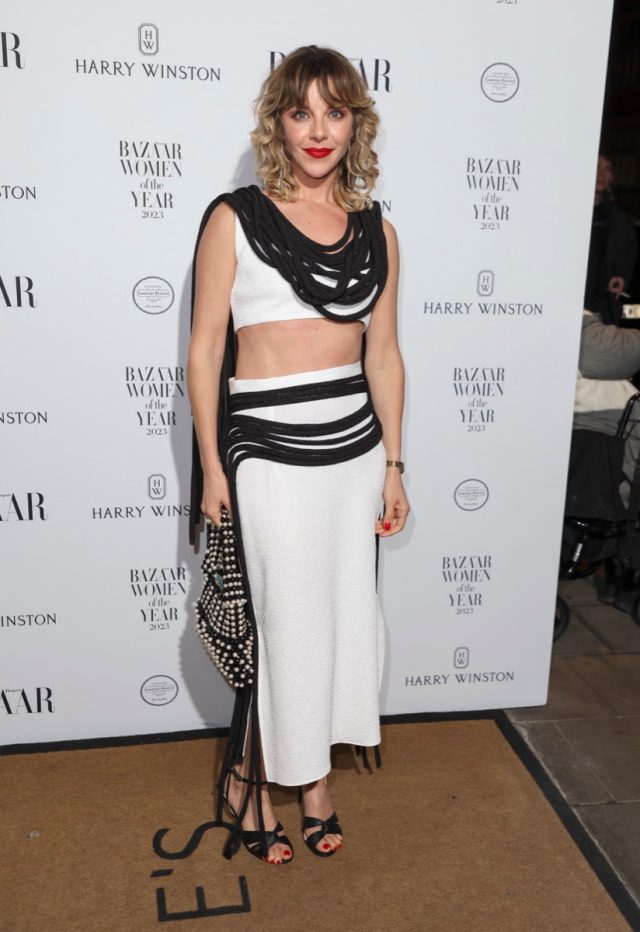 Sophia Di Martino plays Sylvie. During season 1, she had just had a baby, and talked about returning to work with ELLE. Di Martino did a lot of her own stunts on the show. "It was a great opportunity to slowly try and get in shape again, with some of the best stunt performers in the world looking out for me and making sure I didn't injure myself. We took it really slowly. I didn't push myself too much. Being pregnant and having a baby is a huge strain on your body, so you have to build yourself back up really slowly. But what a fantastic opportunity to have [the training]. If it wasn't for that, I would just be sat on the sofa eating biscuits. Like I am now."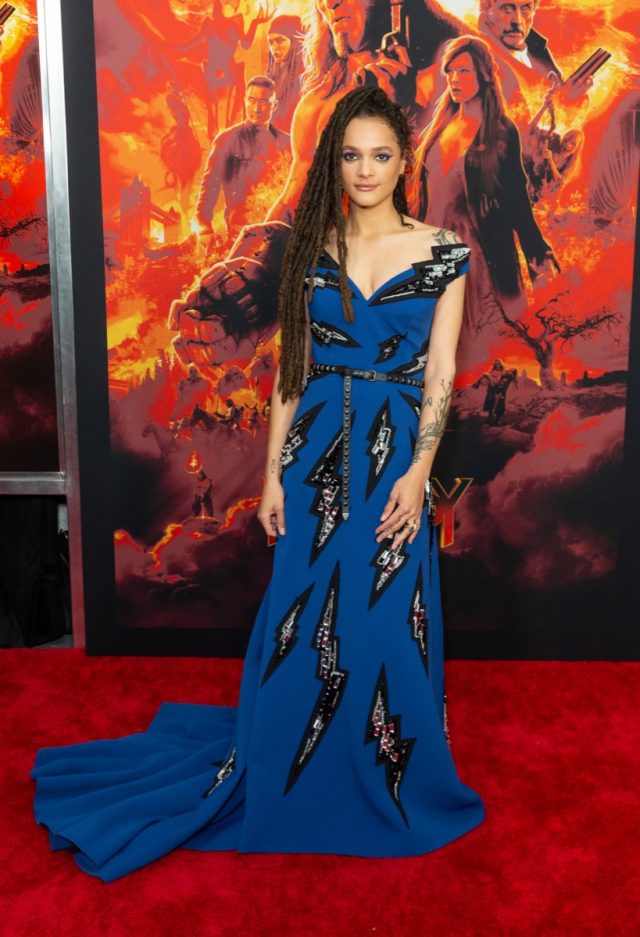 Sasha Lane, who plays Hunter C-20, wrote an essay about her hair to Byrdie. In it, she talked about her hair care secrets. "I just use oils—coconut oil, Morrocanoil, all of that. But my hairstylist, Nai'vasha, I never know what she is using, but she always has really good stuff. Whatever brand that she uses on my hair is good for the texture of it and moisture. She uses really natural products."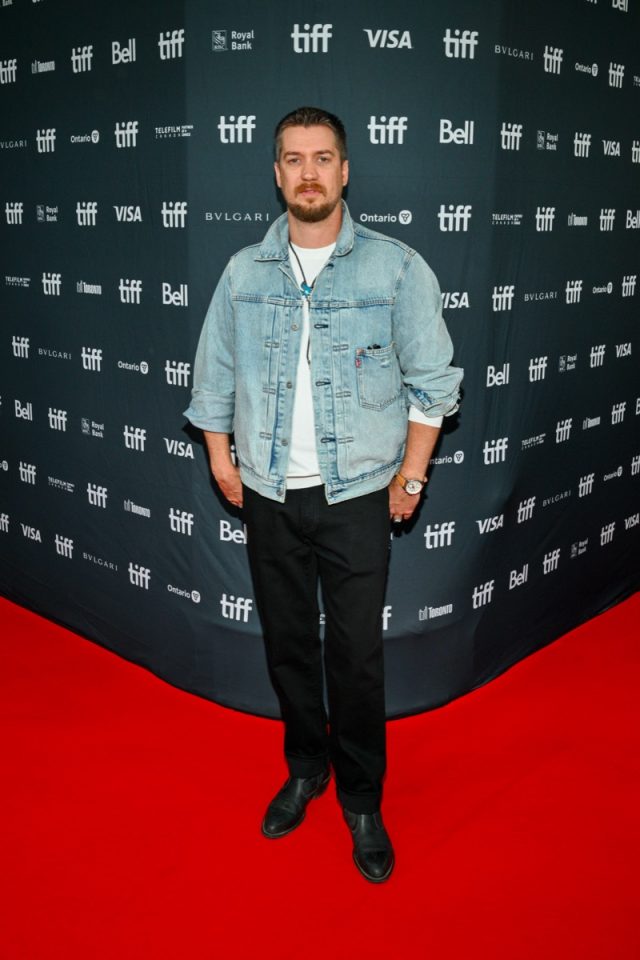 Rafael Casal plays Hunter Z-5/Brad Wolfe on the show. His friend and co-producer behind Blindspotting, Daveed Diggs, talked about working with him to Backstage. "I don't know how many things I would've actually gotten done if not for Rafael. He finishes stuff! He's always putting it out in the world and then being like, 'Fuck it, let's work on the next thing, that's done'—without even taking the time to celebrate. Like now, our movie's not even out yet and he's making deals for the next movie, sending me new script ideas."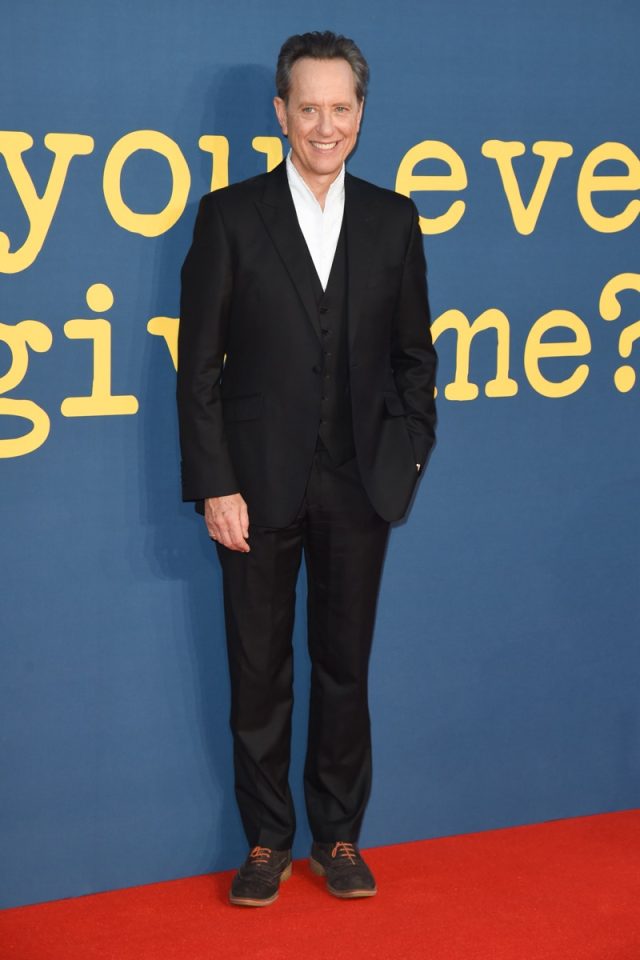 Richard E. Grant, who plays Classic Loki, shared his wellness secrets with the DailyMail. "I hate chocolate and cheese," he says. "I run in Richmond Park, but I don't go to a gym in the morning and I don't do yoga. I stopped eating meat during mad cow disease, from 1990 until 2005, because I didn't want to die before I'd lived 53 years – I wanted to live longer than my father. And no smoking or alcohol must have some effect on your health."
Kate Dickie plays General Dox. She talks about how she approaches feedback and playing roles to The Guardian. "I've had people tell me, 'Oh, I saw a film you were in and I didn't even realise it was you.' That's great because it means that you're doing your job properly – although it's maybe not so great for networking. But my whole thing with acting is that I'm here to tell these characters' stories as best I can, even if they're not at a great point in their lives. I think I've got one of those faces that changes with the characters I play – I'm not a 'pretty' person, but I've got strong features. And to be honest I generally don't do a lot of press or interviews or photoshoots because I'm not really bothered about how I look, and I tend to feel that the less you know about me outside of the roles I play the better."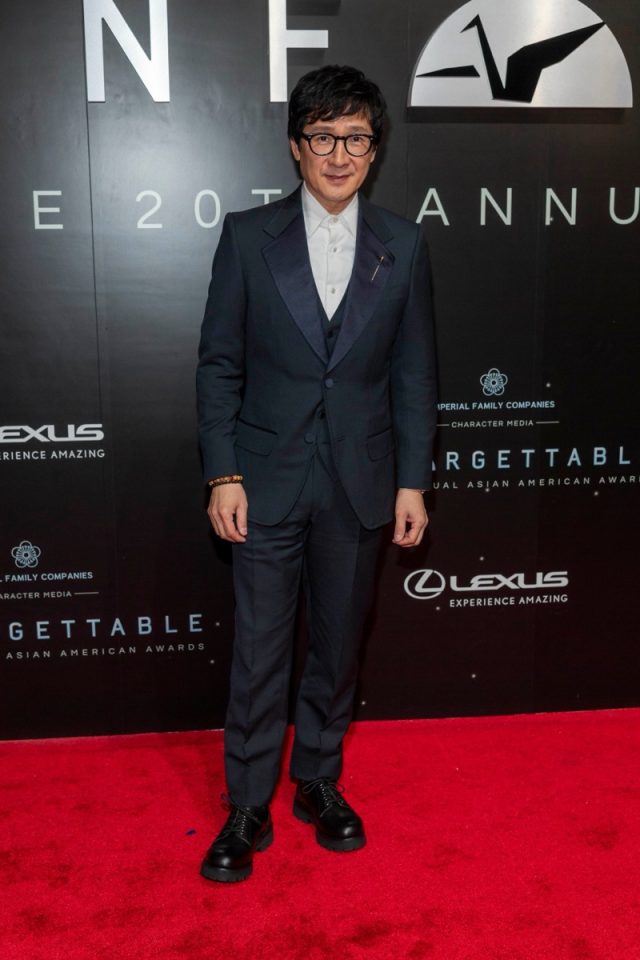 Ke Huy Quan plays Ouroboros on the show. Last year, he talked about his career to GQ. "I have come to appreciate all the low points, and now hopefully I'll get to enjoy some of the highs, because you can't really know what sweet tastes like unless you know the sour. Over the years I've learned to look at things from different angles, and I could never have played Waymond had I not believed in his empathy, in his optimism, in his kindness, in his true belief that we should treat people with respect. I've come to realize that family's really important, friendship is really important, and I wouldn't trade it for anything else. Because that's what makes life beautiful: to have someone to share it with."
Anna Bechtel is a freelance writer currently based in Hamden, CT.
Read more
---