10 Amazing Bodies of Psych Stars 
This is how they stay grounded.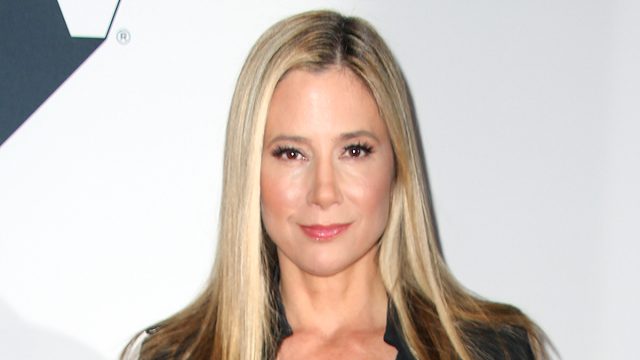 The hit TV series "Psych" not only entertained audiences with its humor and detective antics but also showcased a cast of talented actors with incredible stories of health, fitness, and resilience. In this article, we delve into the lives of ten "Psych" stars, highlighting their unique approaches to maintaining their bodies and navigating the challenges of fame. From veganism to dance floors, outdoor workouts to weight training, and even handling fame at a young age, these actors prove that there's more to them than meets the eye. Join us as we explore the fascinating journeys of the stars behind the beloved characters of "Psych."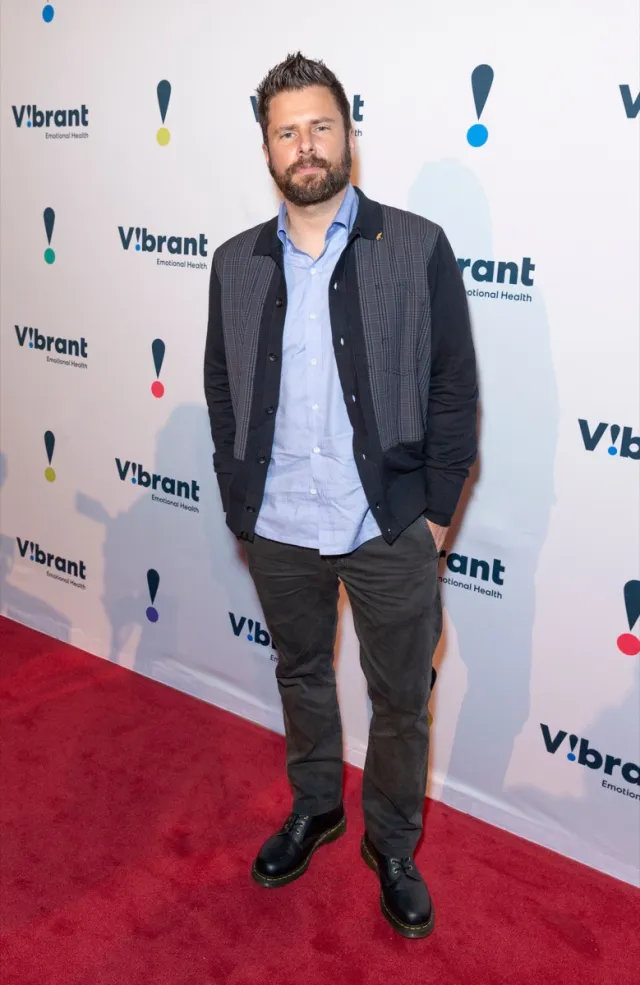 James Roday Rodriguez played the main character Shawn Spencer. Rodriguez is a vegan, and talked about how he decided to do this to VegNews. "I did it in steps. I gave up red meat at 19 when I was a freshman at NYU. Then I just sort of systematically and methodically kept cutting things out of my diet. About five years later, after college, I stopped eating pork. Then I cut out fowl, then fish, and finally—the last frontier—was giving up eggs and dairy about four years ago and going full-fledged vegan."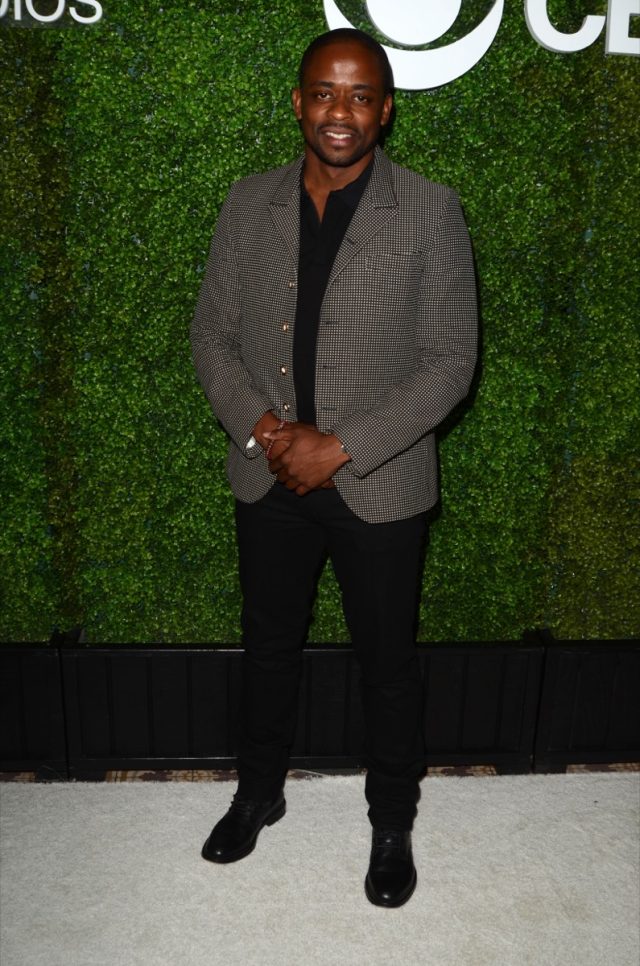 Dule Hill played Burton "Gus" Guster on the show. He shared one of his favorite workouts with AARP.org. "I have a dance floor in my garage. I have a Murphy [dance] floor. I pull the car out, I pull it down and I can dance. That's been a great place to practice my craft, to have an avenue of expression. I believe artists are artists, whether your expression is to a wall or a stadium full of people. Obviously, we prefer to have it reach someone but sometimes art is just for yourself to express. I'm thankful I can have my dance floor."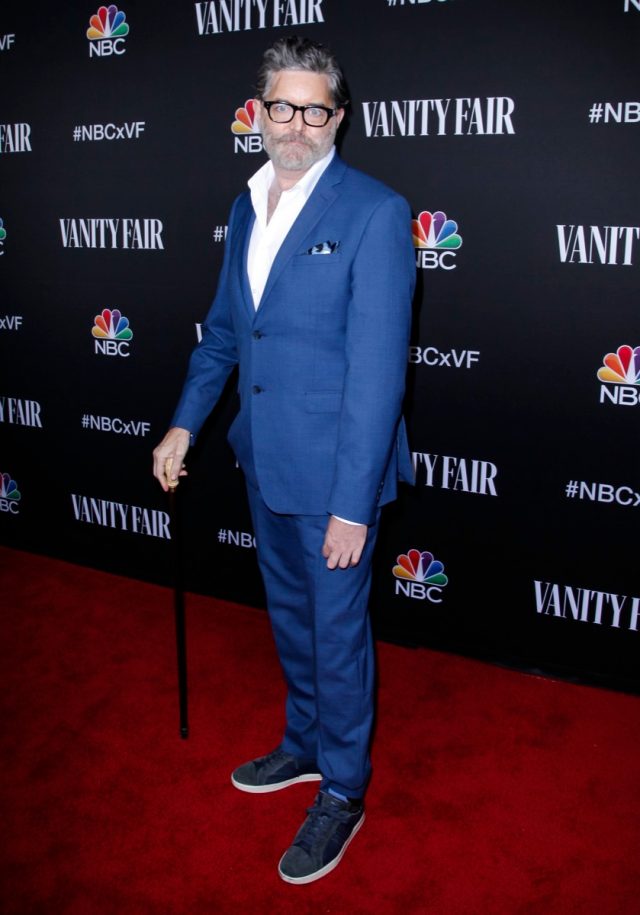 Timothy Odmundson played Carlton "Lassie" Lassiter. He suffered a stroke and opened up about his recovery on the Brain & Life podcast. "Eventually after quite a while in working at this clinic, I was living in this sort of halfway house for people with brain injuries, where we were sort of learning independent living skills. They would take us grocery shopping and slowly building skills back up of just how you can survive. I remember specifically the day I was strong enough to just stand at the bathroom sink, could brush my teeth up without having to be supervised because even before that, it was every place I'd go, I had to either be moved in a wheelchair and then assisted say onto the toilet, or even if I was standing there to brush my teeth someone would need to be right there, spotting me. But finally I was strong enough, thanks to these great physical therapists, that I was cleared to do it on my own. So it still, every morning when I brush my teeth, I think at that moment to just think about how far I've come. And for my stroke anniversary last week, I decided I wanted to mark it in a really important way as I could."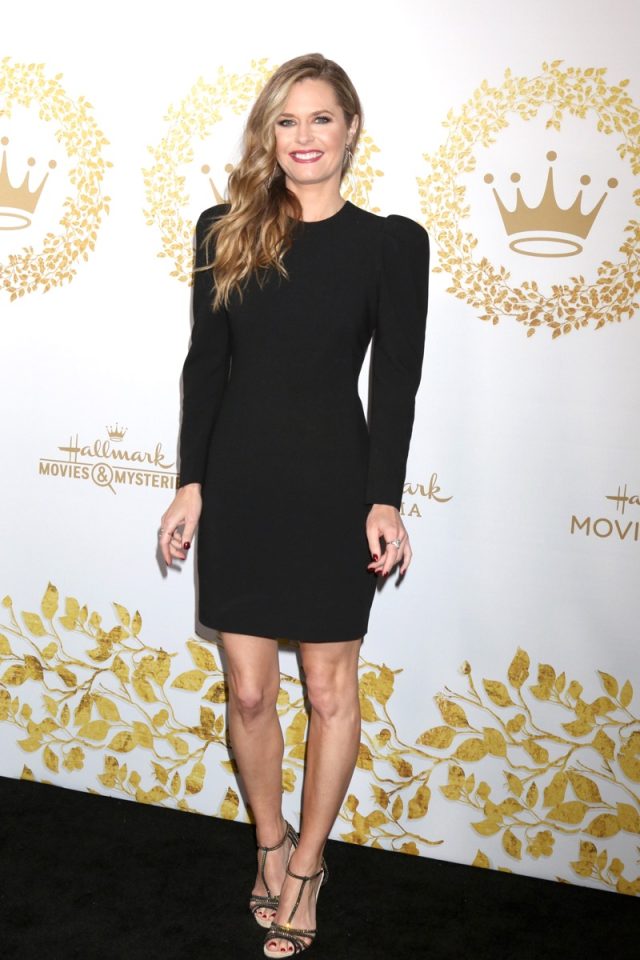 Maggie Lawson starred as Juliet "Jules" O'Hara on the show. She likes to do a lot of outdoor workouts to stay in shape. One thing Lawson likes to do is horseback ride. She shared a photo of herself riding in this photoset on Instagram. Lawson captioned the post, "July wrap up! Friends, sunsets, and plenty of me time."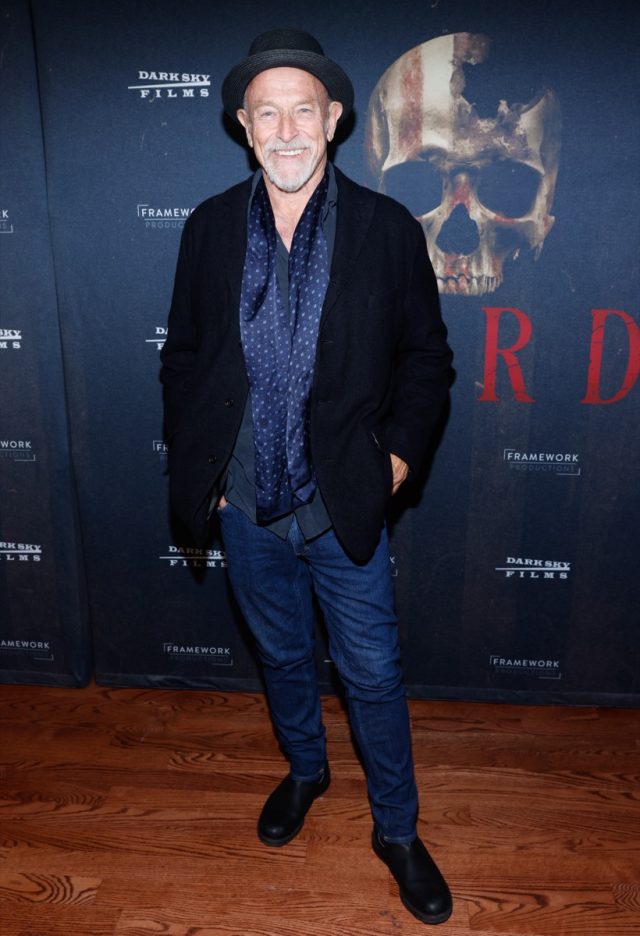 Corbin Bernson played Henry Spencer on the show. He spends a lot of time outside, and does a lot of traveling. Bernson documents his travels on Instagram. He also likes to go hiking. Bernson shared this photo of himself going for a walk on Copalis Beach in Washington. He captioned the post, "Freaking out about the beauty of nature."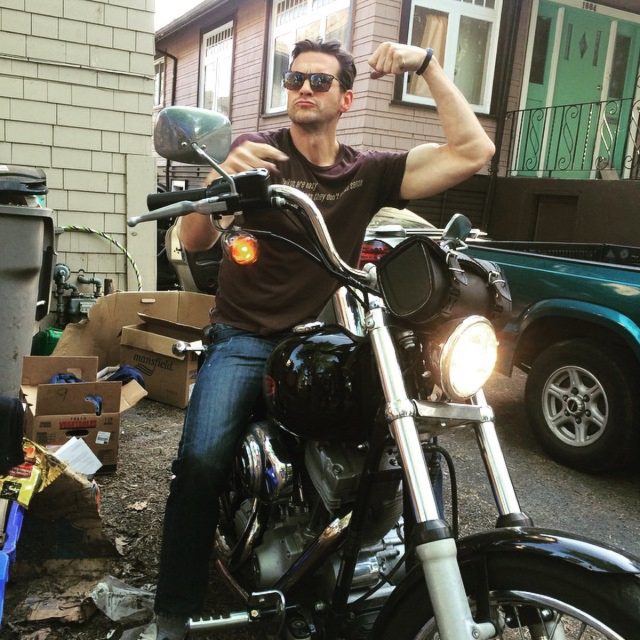 Sage Brocklebank had the recurring role of Buzz McNab. He likes to weight train to stay in shape. Brocklebank shared this gym photo on Instagram. In it, he is seen holding hand dumbbells. Brocklebank captioned the post, "It was tough, but I pulled it off."df44d9eab23ea271ddde7545ae2c09ec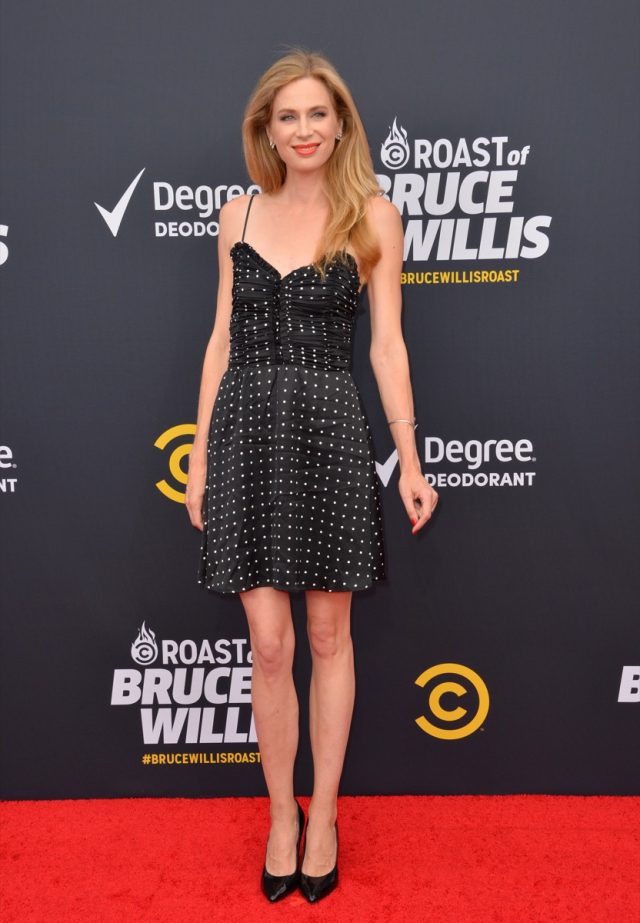 Anne Dudek played Lucinda Barry in the first season. She shared her diet secrets in an interview with People. "I try to avoid grains because my stomach just does much better without them," she said. "Along the same lines, I used to have a massive sweet tooth but have tried to cut out sugar completely. Half a banana in a smoothie tastes incredibly sweet to me now. I used to make and drink bone broth regularly and the high collagen in the broth helped me with some stomach issues. It sounds a little trendy and 'L.A. weird' but honestly made me feel much healthier!"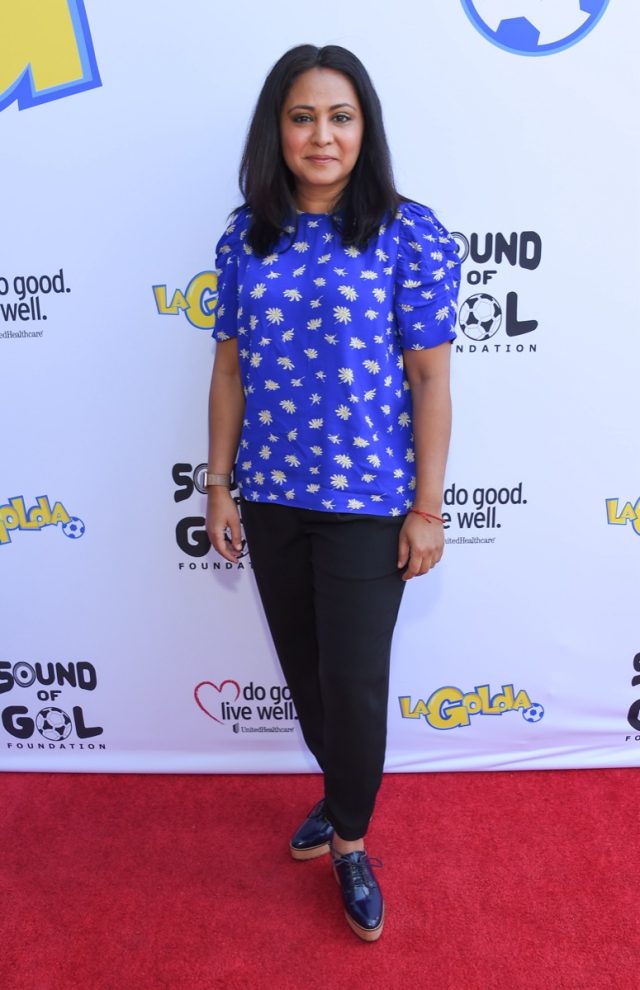 Parminder Nagra played the role of Rachael on the show. She also starred on the series Maternal, which is about working mothers. Nagra tells Irish News that she relates to the role and tries to find a work/life balance. "A hundred percent, and we were all doing it in real time on that show. (We were) making sure our kids were taken care of and making sure that we were still able to do our work, and then feeling guilty if we weren't there. But one thing that's come out of doing this job is this: there's a moment where Maryam's mum, played by Shaheen Kahn – who played my mum in Bend It Like Beckham – says, 'Have you ever considered that one feeds the other?'"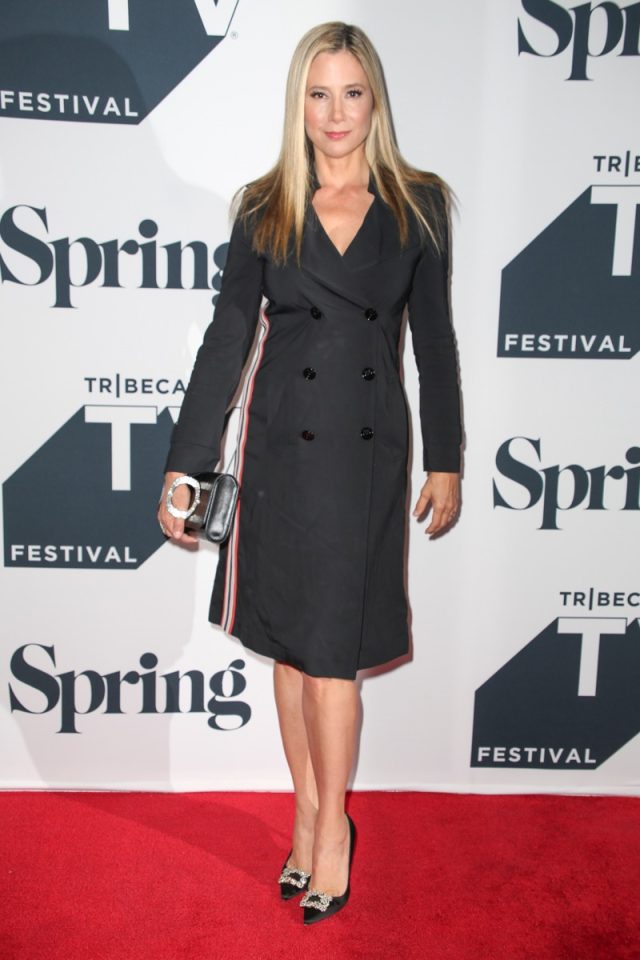 Mira Sorvino played the recurring role of Betsy Brannigan. She talked about how she handles playing intense roles with TV Meg. "When you're doing something that's a little bit lighter and more sort of deftly switches from the dark to light back again, psychologically, it's pretty easy to bounce out of it. Like, I would have fun rehearsing my stuff, but then, I have four children, so don't really have the luxury of staying in character. I don't. Like I have a very real life that awaits me the second I even look at my phone and have a million texts from this child and that one and that school and this one, you know, it's just a lot going on. But I think it's also experience, the fact that I've been doing this for so long makes it easy for me to jump in and jump out of it."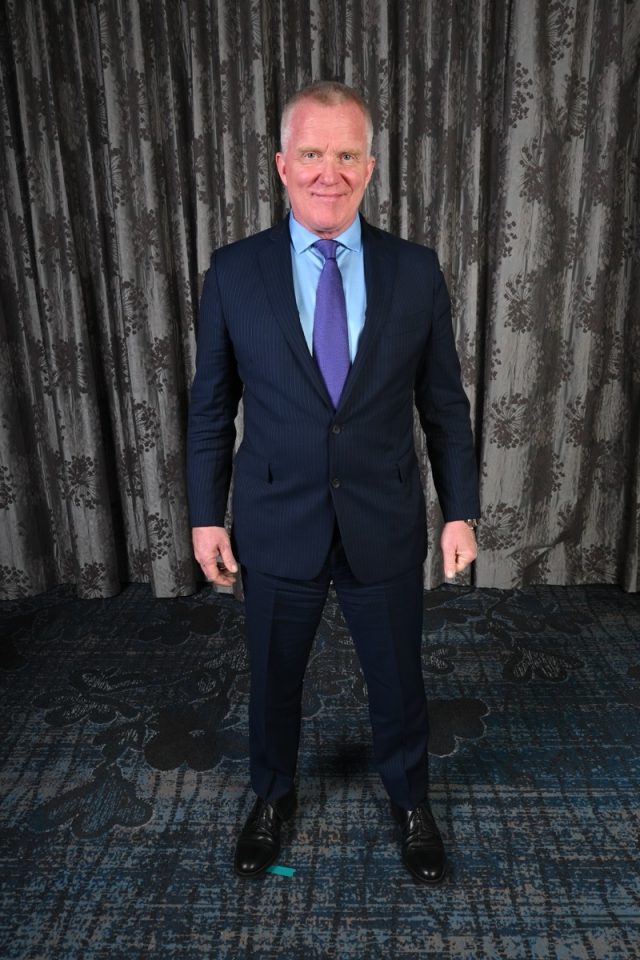 Anthony Michael Hall starred as Harris Trout on the show. He talked about how he handled fame at a young age to FOX News. "We had a running joke in my household – too much, too soon," Hall explained. "I didn't anticipate being famous at age 15 just because I was a part of all these fun movies. To be very honest, it did freak me out when it first happened. The idea of being recognized, it's awkward for adults. But it's magnified at that age when you're already dealing with all kinds of insecurities. It was very challenging. I would joke, but it's true, that it took me probably 20 years to process being 15 because I had experienced so much in between. I'm certainly grateful for it and I thank God for having strong, great parents. They were a great backbone. But it was challenging. For the first couple of years, it certainly took some adjusting. I didn't anticipate any of that."
Anna Bechtel is a freelance writer currently based in Hamden, CT.
Read more
---