20 Amazing Bodies of Softball Stars
Here are their fitness secrets.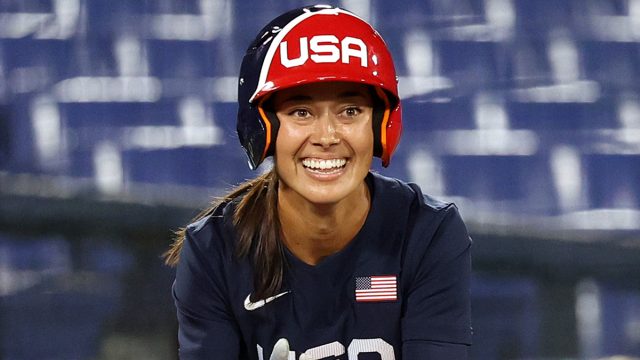 In the dynamic world of softball, stars shine not only for their athletic prowess but also through their resilience, positivity, and ability to inspire others. From Monica Abbott's steadfast commitment to self-care to Keilani Ricketts' emphasis on positivity and Megan Wiggins' aspiration to foster greater opportunities for younger athletes, the personal philosophies and practices of these softball luminaries embody inspiration at every turn. Each story, be it Valerie Arioto's reflection on the journey towards achieving goals or Amanda Chidester cherishing her grandmother's advice, offers a unique lens through which to view the landscape of professional softball today. Join us as we delve into the rich tapestry of experiences, insights, and advice from 20 outstanding softball stars, exploring their journeys on and off the field, their self-care routines, dietary choices, and the role models that buoy them.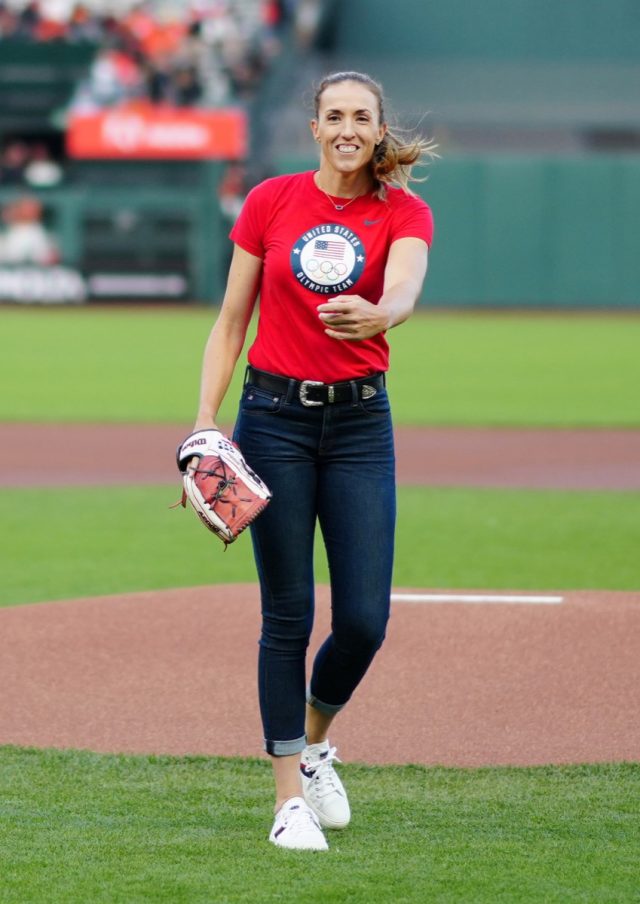 Monica Abbott shared her hair and skincare secrets in an interview with Women Fitness. "Moisturise!! Oh my gosh. Moisturise! Extreme weather, sun, and sweat do a number on your skin and hair. I believe in Sunscreen and exfoliating are key, and then a sheet face mask at least once a week. For hair— use hats. Also, once a week I use Castor Oil or Coconut oil on it to keep the strands hydrated, and only use hot tools if I have an event."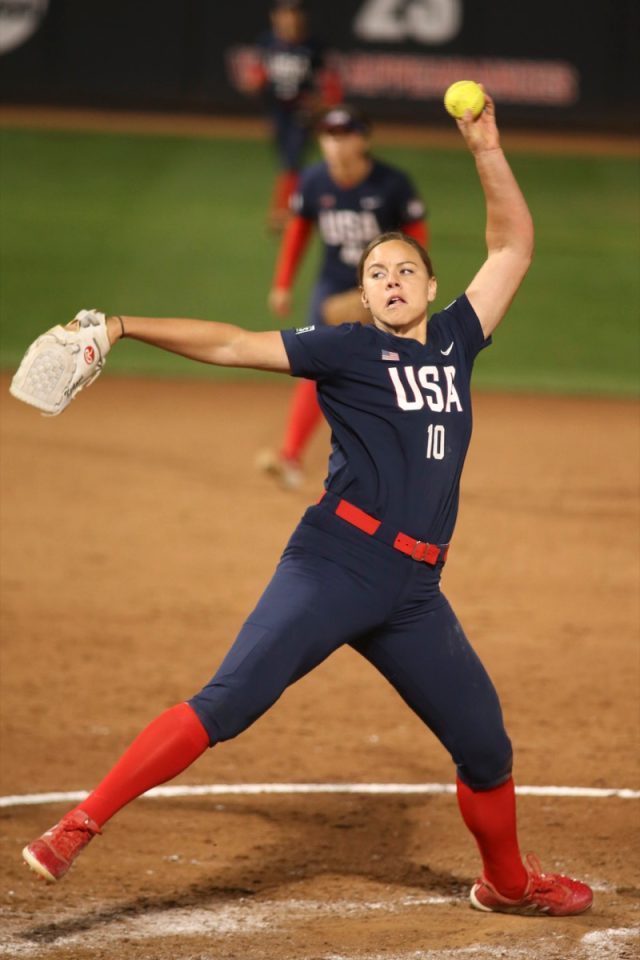 Keilani Ricketts wants to use her platform to spread positivity. She talked about her team, This Is Us' positive messages to OU Daily. "To have a voice is crucial for us, and being able to stand up for our sport is very crucial for us. Being able to try to get our sport in the right direction is very important for us."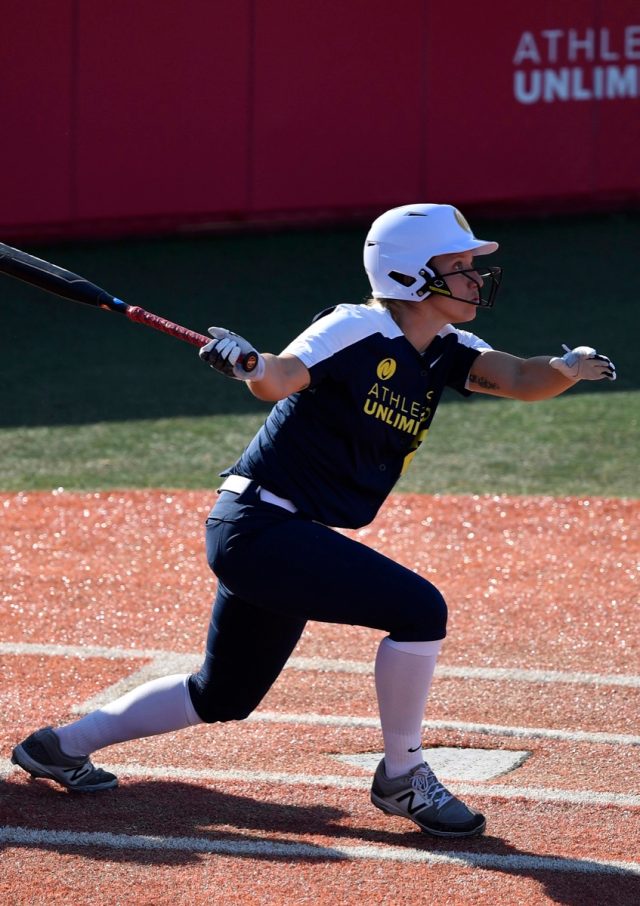 Megan Wiggins wants to inspire other athletes. "I want to be able to use my platform and my experience to help provide more opportunity to younger athletes in high school, travel ball and college," she said to SoftballAmerica.com. "I want to help educate and inspire those around me to play this sport for as long as you want and show them that you do not have to stop playing after college or in your twenties. (I want to) show them that you can be successful at the highest level and make a living like I have.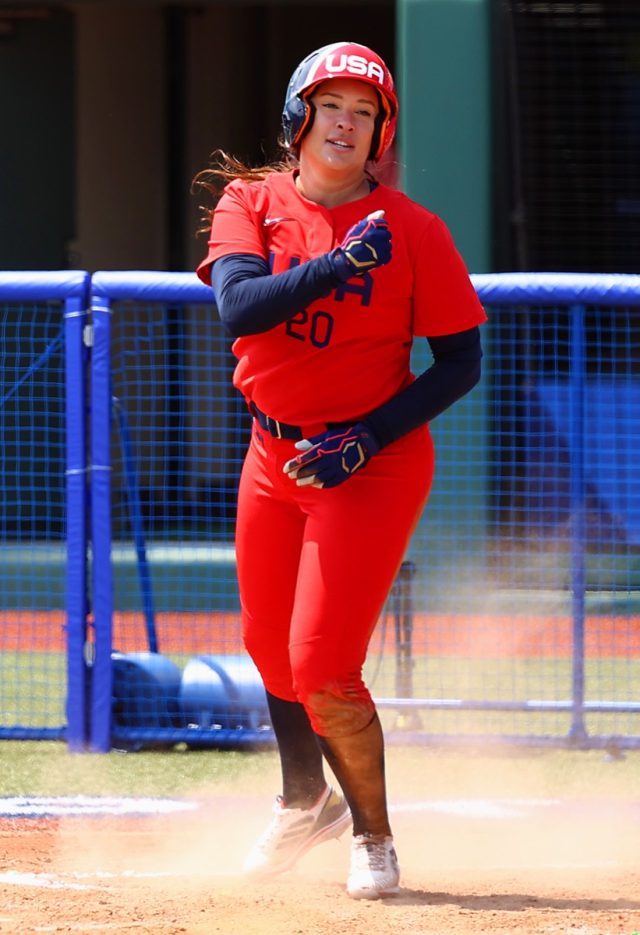 Valerie Arioto shared her secrets for staying motivated and preparing for games with Clean Eating Magazine. "Planning out your goals and dreams is often the first step to creating a vision in order to align the action that will get you there," she says. "But what we often forget to consider is how we want to feel during this time. We spend a lot of time on the journey to achieving our goals, so something I do often is check in to make sure how I am feeling aligns with how I said I wanted to feel along the way."
Amanda Chidester talked about the best advice she's ever received in an interview with Wilson.com. "Something that's been close to my heart these past few years is something my grandma said all the time when we were growing up. She would always say to 'put it in God's hands.' I've always liked that. Especially with all the ups and downs these last few years. I just try to put it in God's hands, trust it and go from there."
Delaney Spaulding shared her secrets for hitting with Dick's Sporting Goods. She says that having a routine helps her.  "Personally, I like to wipe out the dirt and then I get focused stepping out," she explains. "As I step into the box I stare at the pitcher, half-swing and make sure that I'm always staring at the pitcher, so that she knows I'm ready and I'm locked in and I'm waiting for her."df44d9eab23ea271ddde7545ae2c09ec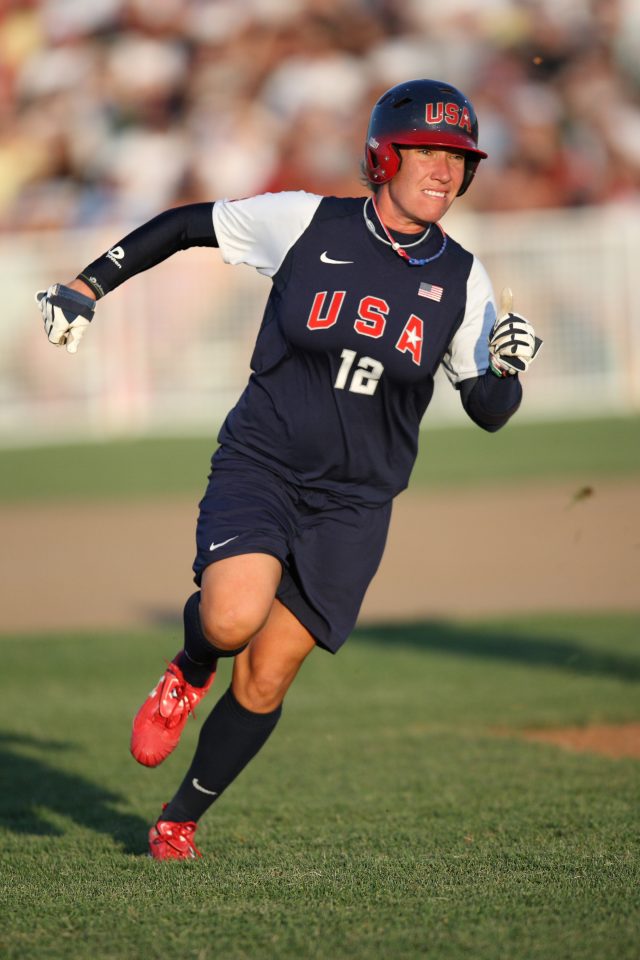 Kelly Kretschman played college softball at Alabama, and talked about the experience with Rolltide.com. "Looking back on it, I love the fact that I was able to help build the program to what it has become now," Kretschman said. "I would have much rather done that than play at a place like UCLA or Arizona. I have a lot of friends that went to those schools at that time and they were just continuing success that had already been established. I can say that I started something that has now been successful for a long time."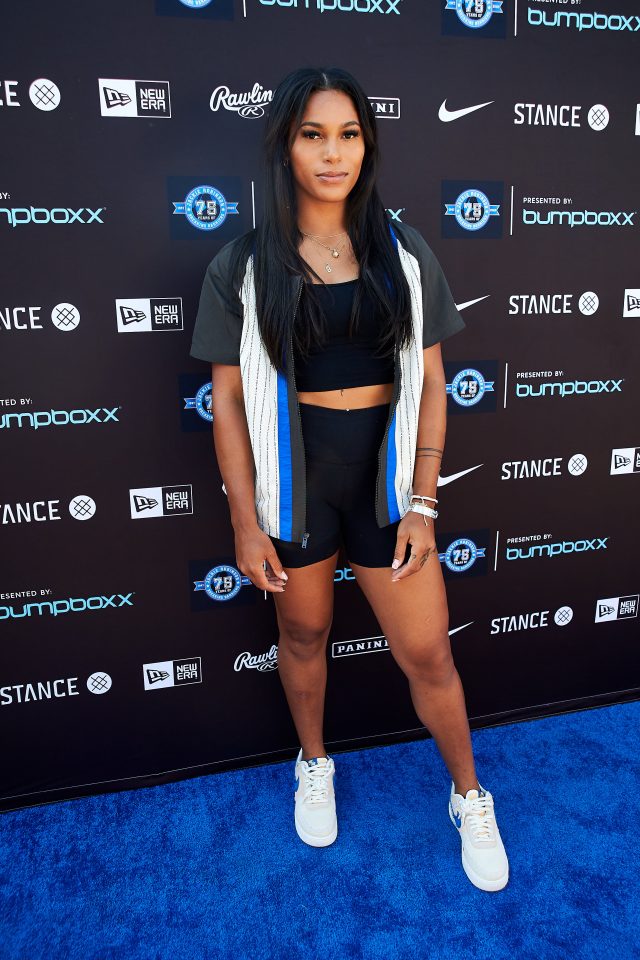 In an interview with the Orlando Sentinel, Aleshia Ocasio talked about the impact that televising softball games will have. "Our young athletes need to be able to see softball players at a higher level on TV," Ocasio said. "That's the only way they can aspire to be us, aspire to be in our shoes, see us as role models that they can look up to and know they can work hard and be strong and be leaders. All that ties directly into visibility."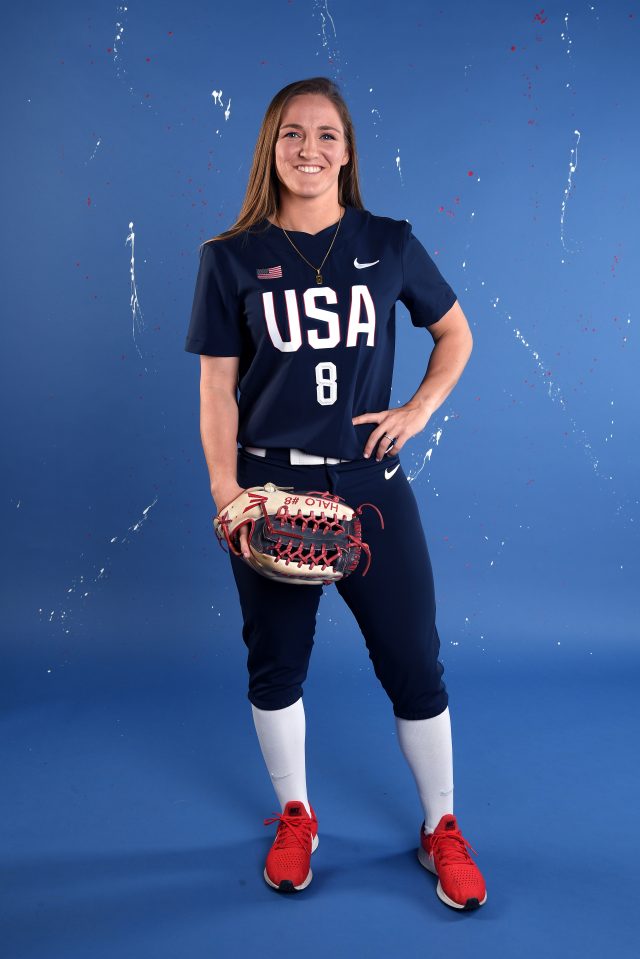 In addition to playing softball, Haylie McCleney has a wellness blog. In this post, she talked about how she manages to eat healthy. "Spend the majority of your time in the produce section and the meat counter at the grocery store. Avoid anything processed as all of that junk that is artificial just makes you bloated, inflamed, and sad. It fills you up momentarily and leaves you craving something else later on. Sugar addiction is real. Eat your vegetables, your protein, and some fruit on occasion. If you stay out on the actual aisles at the grocery store, you'd be surprised at how much better you feel."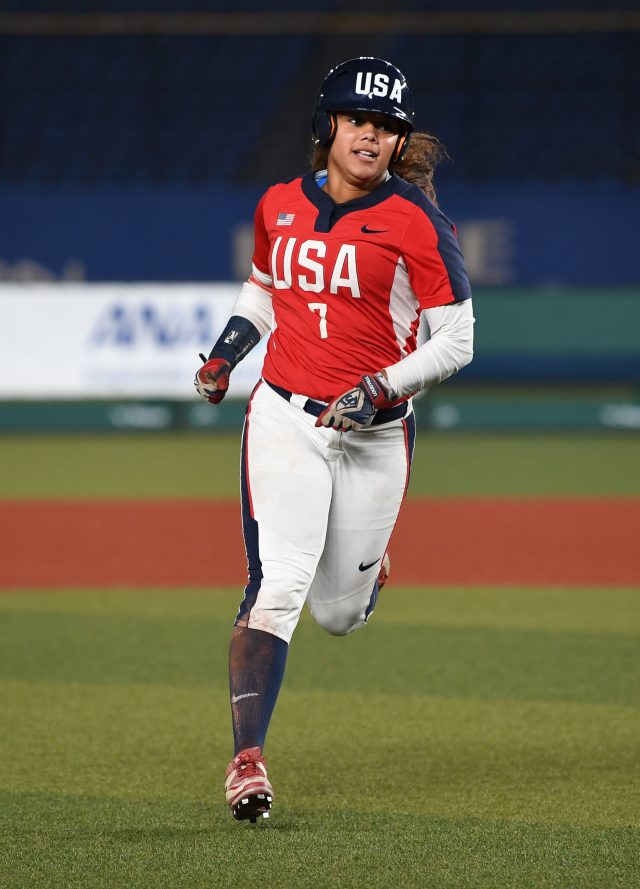 In this post for MLB.com, softball players shared their tips for staying healthy and playing the sport. Kelsey Stewart says that she wants to learn about all positions in softball. "For as long as I could remember, I was an infielder. I wasn't just an infielder though; I was a middle infielder. I have always been that player who just loves the game. I want all the information I can get in order to be great. I knew in order for me to be as great as I could be, everyone else on the field had to do their jobs. Playing the middle infield, you're connected to everyone on the field, so that is how I started to learn other positions. I have always been a player who is intrigued by other positions."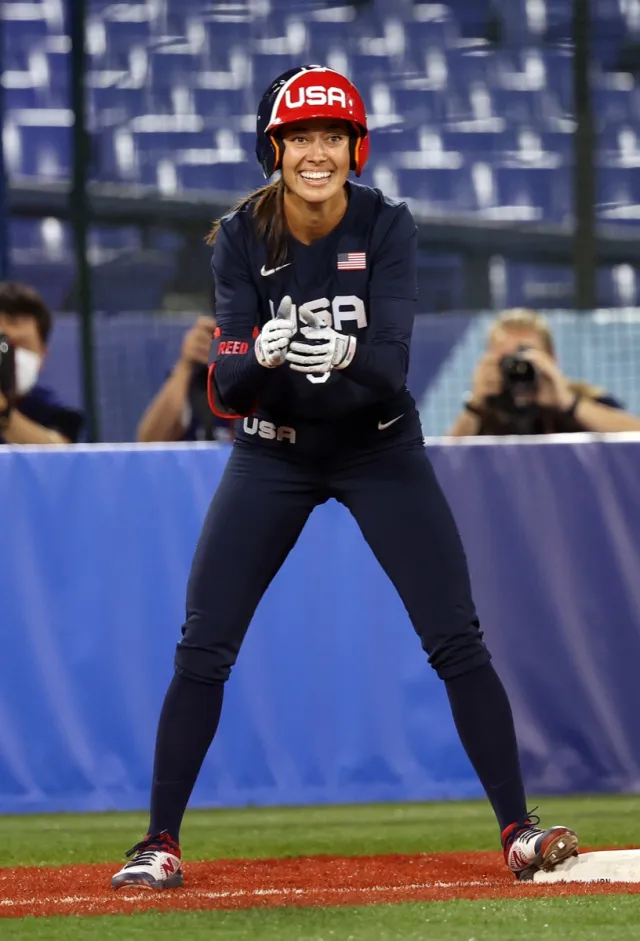 In the MLB.com post, Janie Reed talked about what you need to do to be a good outfielder. "Mechanics are imperative in the outfield. Everything related to throwing will be exposed in the outfield. If your body isn't in alignment, your spin will reveal faulty accuracy, your arm will most likely suffer from injury, and/or your throw will lack velocity. In the same breath, if we don't field the ball cleanly, we have no play. Glove work is not just for infielders. Picking hops and understanding the position of the glove on various fly balls should be crystal clear."
Sahvanna Jaquish tells MLB.com that she eats a mostly plant-based diet, and makes sure to get enough protein. "For those of you who missed it, PLANTS! Yes, your normal greens: broccoli, spinach, peas, beans, lentils, the list goes on! Plants are an efficient and clean source of protein. Animals are high in fats, hormones and GMOs which increases inflammation and slows down muscle recovery. As a softball athlete, we play approximately 50 games a season. The recovery time in my sport is minimal. In order to optimize my performance on the field I needed to make my recovery faster. Instead of my body breaking down high saturated fats, and storing lactic acid, eating 100 percent plant-based allowed my body to work on healing and rejuvenating so that I could get back out on the field with minimal soreness and fatigue."
Aubree Munro shared her advice for others to MLB.com. "Ignore the people who don't get you and say you can't, but listen to the ones in your corner saying that you can. When you're 12, someone will actually tell you that you won't play Division I softball. You're too small and skinny; you look breakable. But then in that same week, another coach that you know believes in you, will tell you that you can do anything if you work hard enough, that it doesn't matter what people think they know about you and what you can do. If you listen to that first coach that doesn't totally get you as a player, you won't be here living your dream. You'll learn to recognize the people that are truly in your corner. Listen to them."
Ally Carda is a proud member of the LGBTQ community. In 2021, she shared this post on Instagram for Pride Month. Carda captioned it, "#pride isn't just about rainbow flags and going to 'pride' events. And it's definitely not just for the month of June. However… I LOVE the support that the LGBTQ+ community gets from business, households, restaurants & companies everywhere! I LOVE the celebration and recognition of the LGBTQ+ community from people of all backgrounds, all sports, and all industries. And @carlnassib said it best… hopefully one day soon we won't have to "come out" or hide our true selves. But until then, this LGBTQ+ community will invite ALL people in. We will support, celebrate, and accept everyone for who they are meant to be."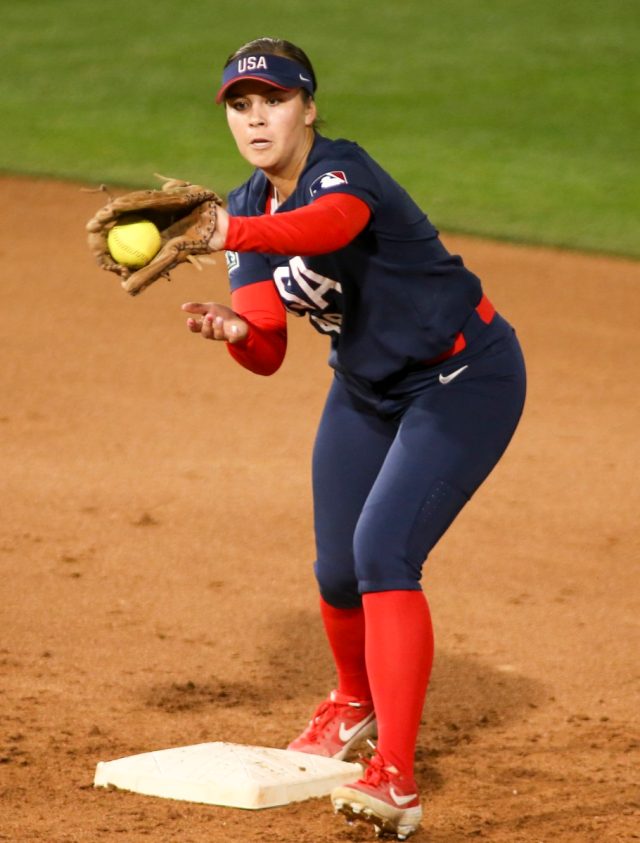 In the MLB.com post, Bubba Nickles talked about role models she's had, and how they impact her. "The biggest part about having role models is having those people in life to look back on when times get difficult and tiring. I always find myself looking at the perseverance and dedication of my role models, regardless if they played softball or not. And it's inspiring to know that regardless of the sport, age level, or appearance, all athletes encounter the same successes and failures. All of my role models have encouraged me to be my genuine self and inspire the younger generations to do the same, and I look to them for guidance through every trial of my athletic career. They are one of the biggest reasons I have obtained some of my greatest athletic dreams."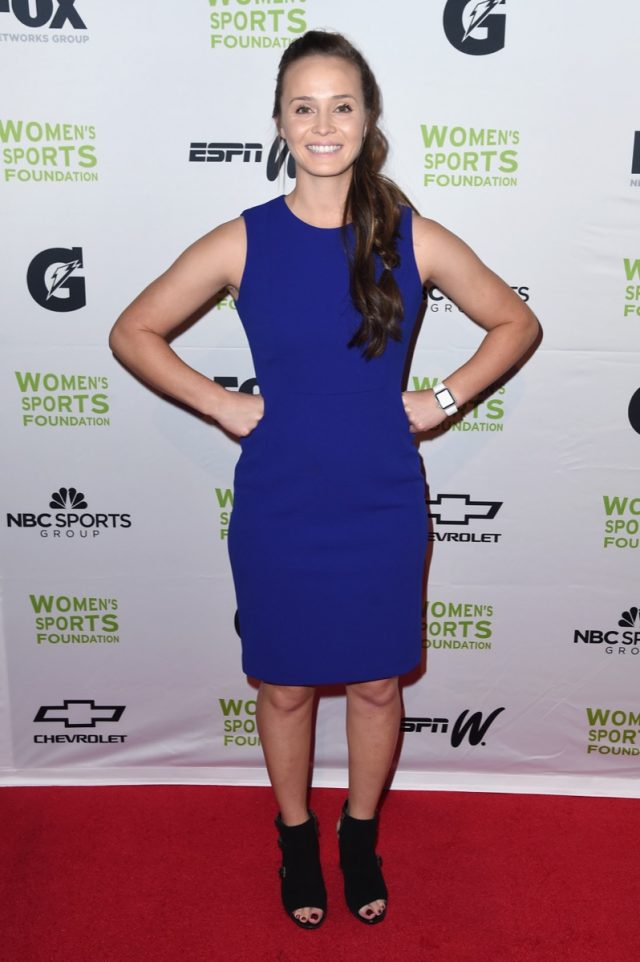 In an interview with Go Huskies, Ali Aguilar talked about her faith and how she bonded with her teammates about this. "It's been so cool to grow in my relationship with God alongside some of the most talented and loving people. I am amazed at the passion these women bring to our bible studies on the road and it ignites an even bigger passion inside of me to go after Christ will all of my heart. It's so encouraging to know that I have so many other women who share the same devotion. If there are any prayer warriors out there, Team USA welcomes and appreciates your prayers for our group to grow deeper with Jesus!!"
Paige Halstead tells MLB.com about her rookie season with Athletes Unlimited and HDRX. "I went in there as a rookie. And I didn't really know what to expect, really, I just knew that I was going to be surrounded by amazing people, and obviously an amazing league. The point system was the one thing that I had to get used to, where it's more like you're earning your own points. And for me, I'm more of like a team-based player. So, I had to get used to that, 'OK, if I throw somebody out, I get a point. If I get a single, I get a point.' It is about winning, but it's also about earning your points as well. It was something for me to get used to as a player. But it was it was an amazing experience."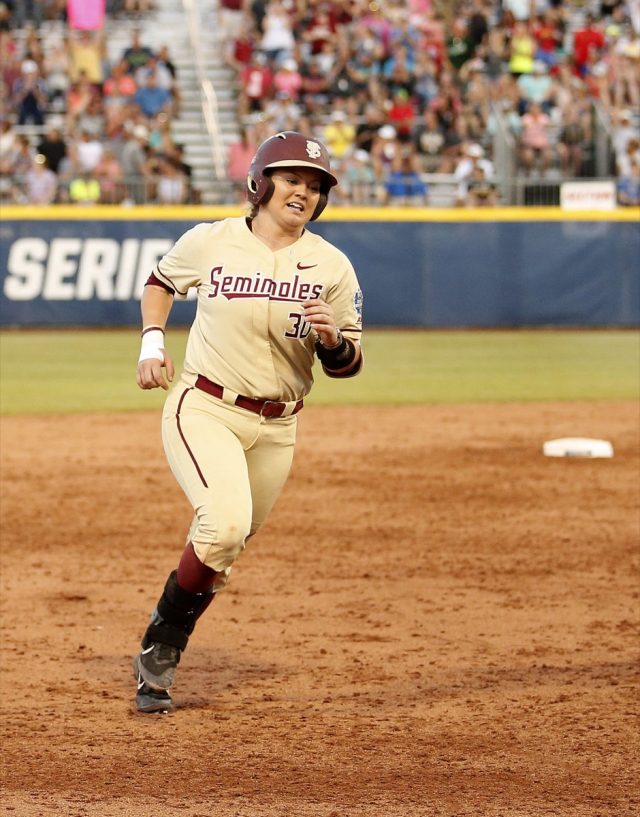 Jessie Warren opened up about how she handled bullying in school to Extra Innings Softball. "I was bullied in elementary school and, as I played baseball, the only people that I hung around were boys, so I gave off a tomboy vibe and the girls would pick on me during school. There was one time I got pushed into the boy's bathroom and the girls locked the door and made me stay in there until a teacher realized what they did. Obviously, those girls got in trouble, but it still affected me mentally. I think the best way I handled those situations was that I tried to limit my interactions with those people. I never attacked them back, because they were trying to look to control me by forcing me to respond to their negativity, and then I told an adult, went to peer mediation with the girls, and everything was settled. I know sometimes those things may not help but I think as well, find a group of friends who accept you for you."
Jolene Henderson talked about her rituals before a game in an interview with FloSoftball. "I'm not a rituals person nor am I superstitious," said Henderson. "I think they are fun however I choose to build my confidence through practice and my teammates. I believe in my team rather than a superstition."
Danielle O'Toole talked about her career in an interview with Tuscon.com. "There's so much left to this life, and I have so much of my life to live. Everything I've worked for, yes, it comes down to this moment of being on top, but I earned it. I deserve it. And it was great. It was super emotional, but it was it was great."
Anna Bechtel is a freelance writer currently based in Hamden, CT.
Read more
---