15 Amazing Bodies of Suits Stars
Here are their tips for living.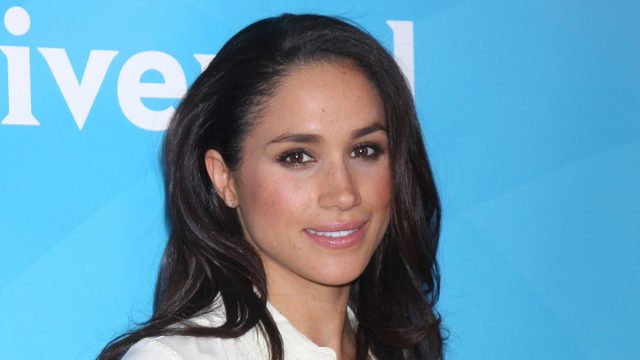 The iconic legal drama series, Suits, not only captivated audiences with its compelling storylines but also showcased an ensemble cast with remarkable physical and mental prowess. In this exploration, we delve into the fitness and wellness routines of some of the show's standout stars. From Meghan Markle's love for running to Gabriel Brecht's vegetarian lifestyle, and from Patrick J. Adams' kettlebell workouts to Katherine Heigl's post-baby body journey, these actors prove that staying in shape is a diverse and personal journey. Join us as we unveil the secrets behind the incredible bodies and lifestyles of the Suits stars who continue to inspire us.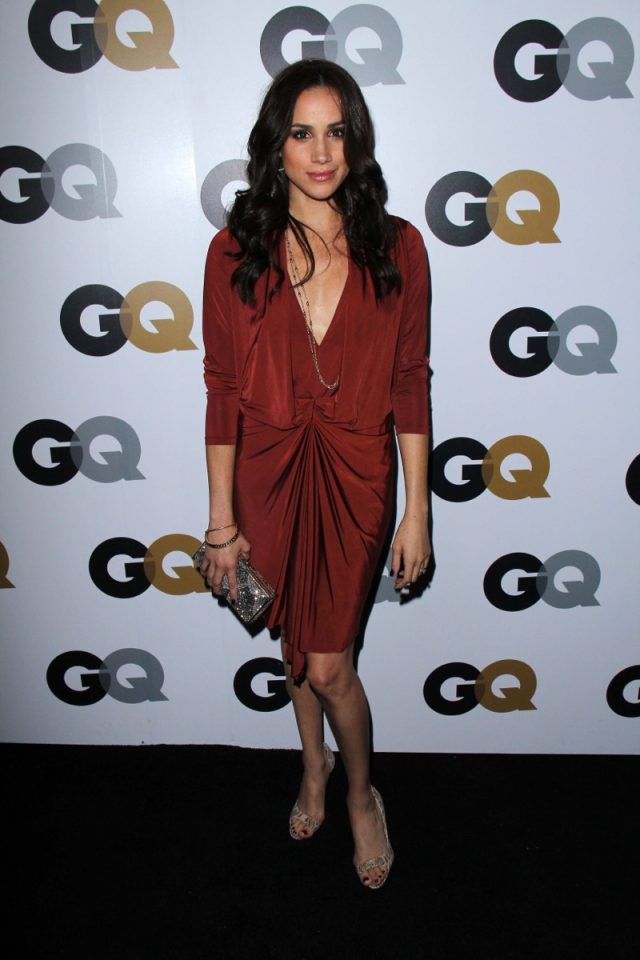 The most well-known star of Suits is Meghan Markle. She shared some of her favorite ways to stay in shape in an interview with Shape Magazine. "I love running, but I think you have to find a workout routine that really speaks to you, beyond trying to get goals for your body," Markle explained. "So for me, running is I need it as much for my head and to clear my head as for keeping in shape. I love to jog."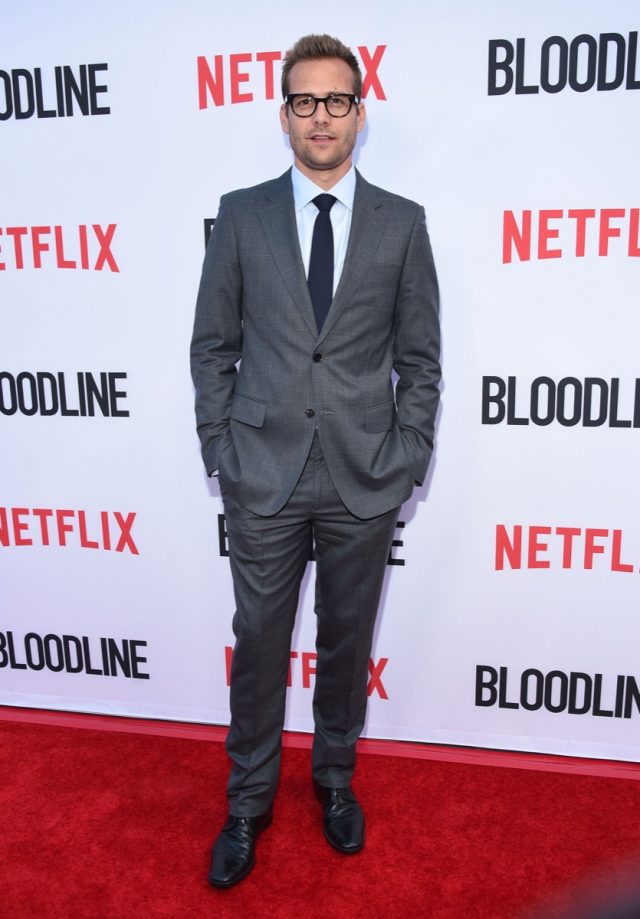 Gabriel Macht is a vegetarian. He talked about how he decided to become a vegetarian in an interview with Parade. "I had the best Philly cheesesteak ever, but it made me feel terrible. A friend recommended I read The China Study, and I quit eating meat. I've never felt better."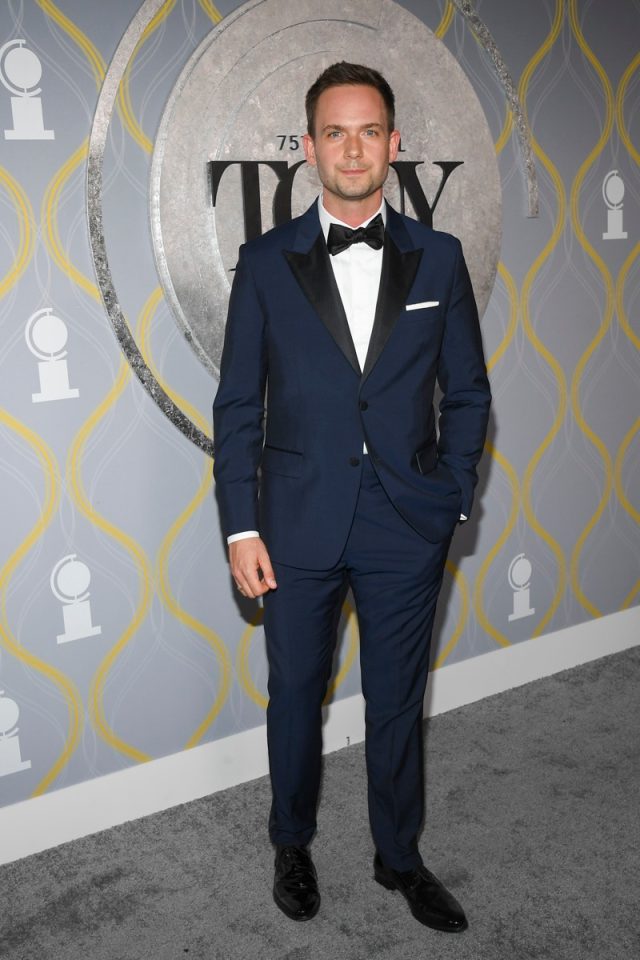 While working on Suits in 2015, Patrick J. Adams shared some of his favorite products with Toronto Life. He says that he likes to workout with kettlebells. "We regularly work 14-hour days on Suits, so I don't have time for the gym. But I have a set of seven kettlebells at home, and a trainer in L.A. who flies up sometimes to tell me what to do with them."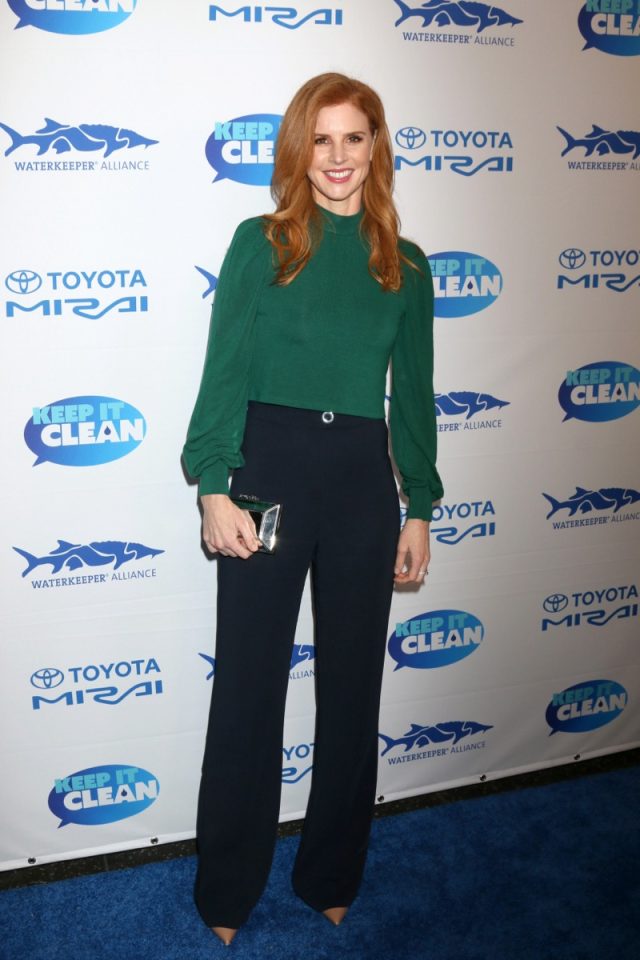 Sarah Rafferty shared her diet secrets in an interview with Healthy Living Magazine. "I eat my fresh fruits and veggies and other whole foods. I avoid wheat and dairy, but I occasionally indulge. My husband is from Europe. He believes that cheese makes the world a better place."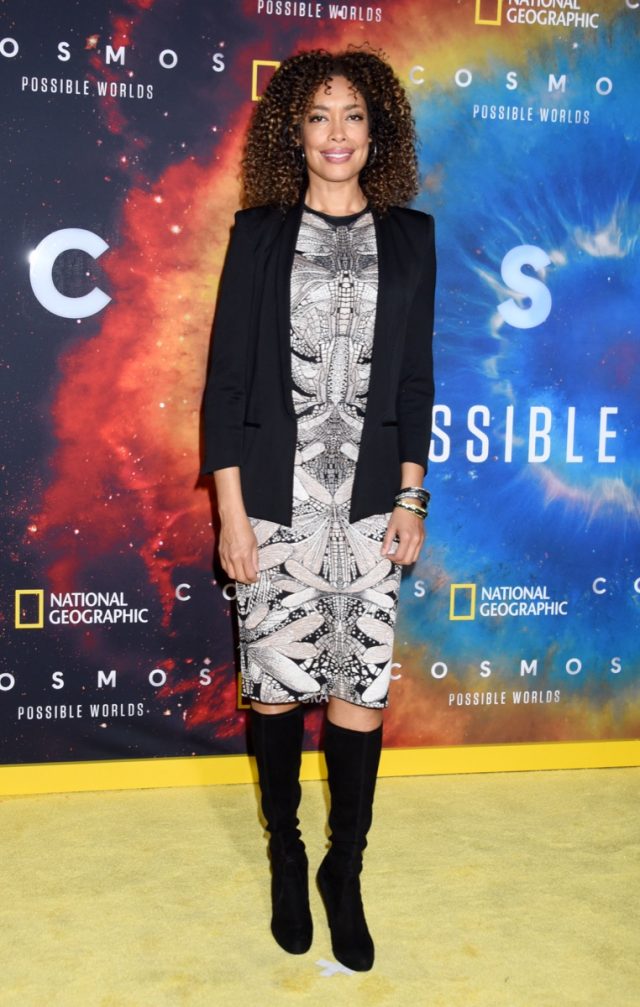 For Gina Torres, working out is more important than limiting her diet. "I work out so I can feel good," she said to Health. "Sometimes I hit it hard; sometimes it's just about getting it in. But food? I love food. I like all the no-nos. I love buttery, cinnamony, caramelly, and sometimes lemony things. And I love fried chicken and bacon!"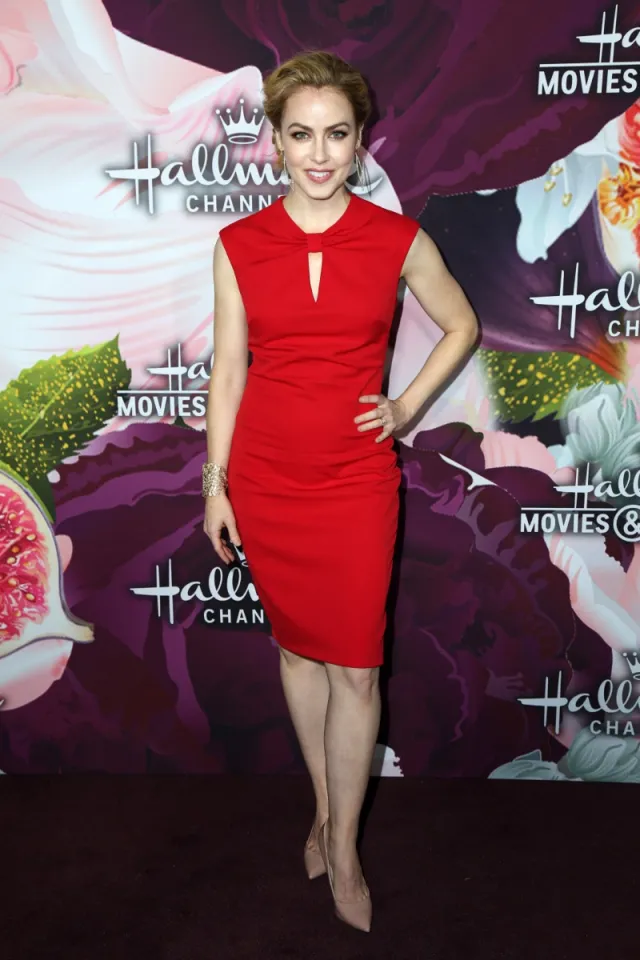 Amanda Schull has a busy schedule, however, she always makes time for fitness. She shared her go-to workouts with Women's Running. "If I'm not able to attend a ballet or structured exercise class, I do my own exercise routine that consists of a Pilates mat class. I also bring an exercise band to set and do leg or arm work between scenes. Healthy eating is definitely a challenge when I'm not in control of all of my meals. I usually make myself a green smoothie in the morning to take to work, and then practice as much self-restraint as possible when craft services brings naughty snacks around."df44d9eab23ea271ddde7545ae2c09ec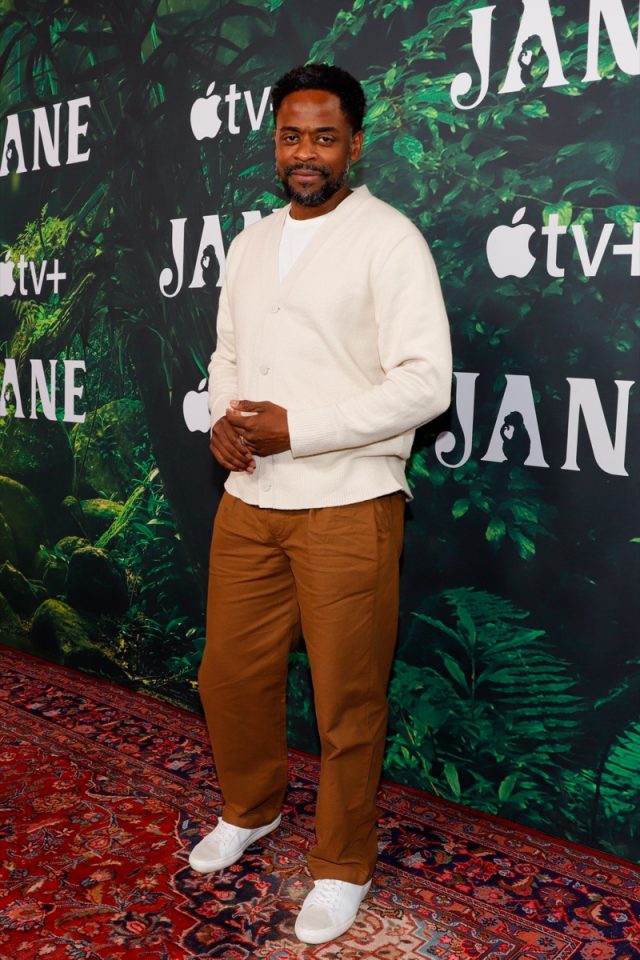 In addition to his role on Suits, Dulé Hill is best-known for his role in the series Psych and its spinoff films. Hill talked about working with the cast of Psych to Collider. "Most of the time, we're trying to get each other to break. If we can think of something to do, to mess the other one up, then we're gonna try to do it because it's just so much fun. I just really appreciate the ease of working with Roday. From the pilot, and even when I was auditioning for the role, I realized that he was a comedic genius, and to be able to play with him, all these years, and learn and grow and evolve within myself, as a comedic actor, has been a joy. What I really appreciate the most is the ease of the timing. I don't have to find the rhythm. I don't have to search for the rhythm. It's there. We have this musicality that goes on, between the both of us, that makes the scenes work, and I appreciate it."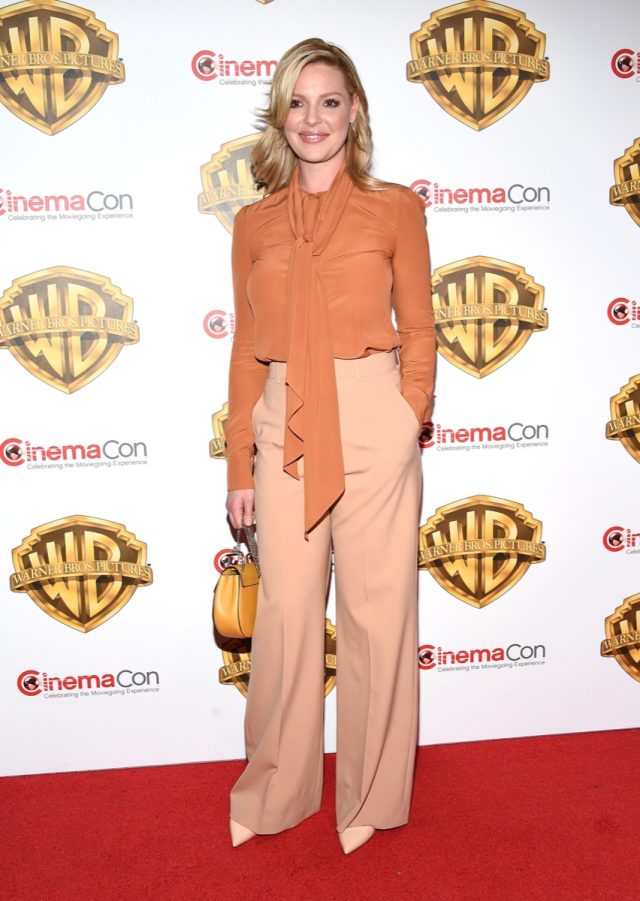 After having her son, Katherine Heigl talked about her approach to losing the baby weight on her blog. "We've all heard about the gals who tone up and get right back into their skinny jeans weeks after their babies birth but this was not me, nor was I trying for it to be," she writes. "I have only lost 10 pounds since that first initial drop but that's ok because I decided from the start that I was going to lovingly but patiently reclaim my pre baby body, and forgive the glorious imperfections that would forever grace my new post baby body. Like the caesarean scar that everyone said would be practically unnoticeable but in my case stretches almost hip to hip. Every once in awhile I look at the scar and wish I could do something to minimize it, then I think to myself that it's actually kind of a beautiful reminder. This attitude of forgiveness and gentleness is the spirit with which I have embarked on my weight loss journey and it's made all the difference in the world."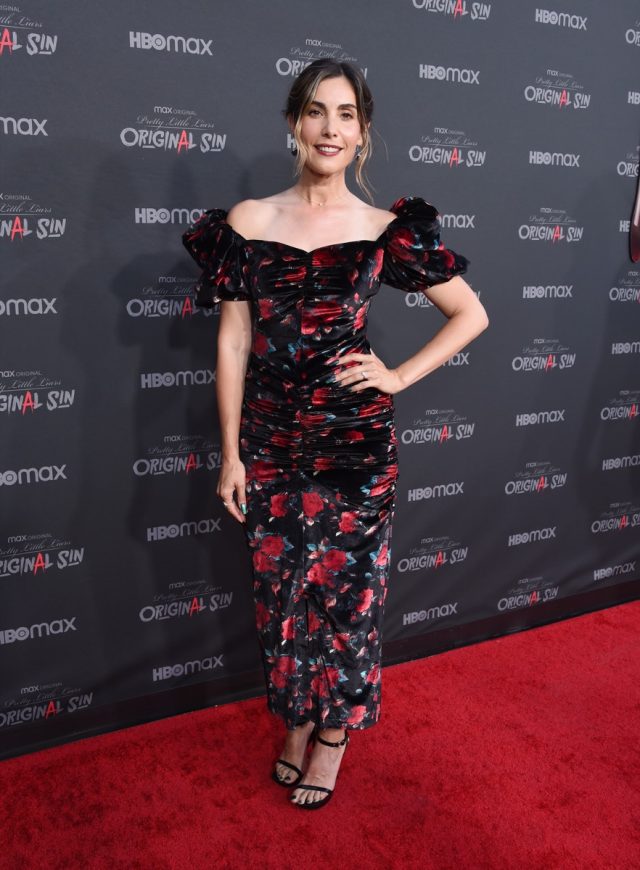 After joining the cast of Suits, Carly Pope talked about working on the show to Kare 11. "It really is a gift for an actor to be able to come into a show and have that landscape to play with, especially if it offers a different tone to what else is going on. When I was trying to figure out how to craft Tara, to me the biggest thing that I wanted to try to create was a refreshing scene of newness. I'm hoping that we get to see a fully fleshed-out 3D person if I can last by the end of this, we'll see!"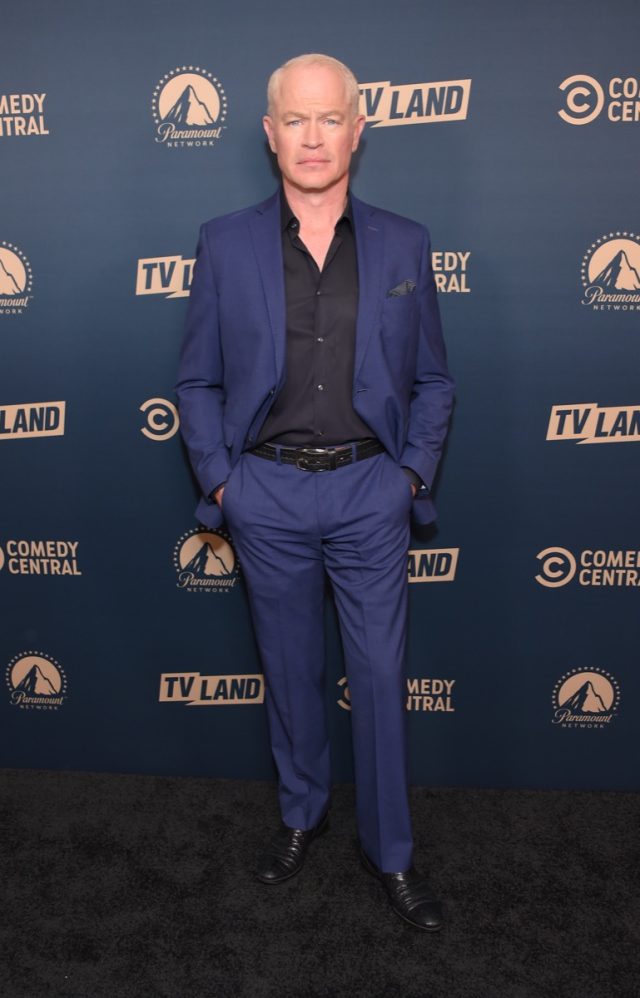 In a "25 Things You Didn't Know About Me" article with Us Weekly, Neal McDonough revealed some of his favorite workouts. "I love riding horses," he said. "Which I was able to do a lot while filming The Warrant. It reminded me of going to Melpet Farm on Cape Cod with my dad and siblings."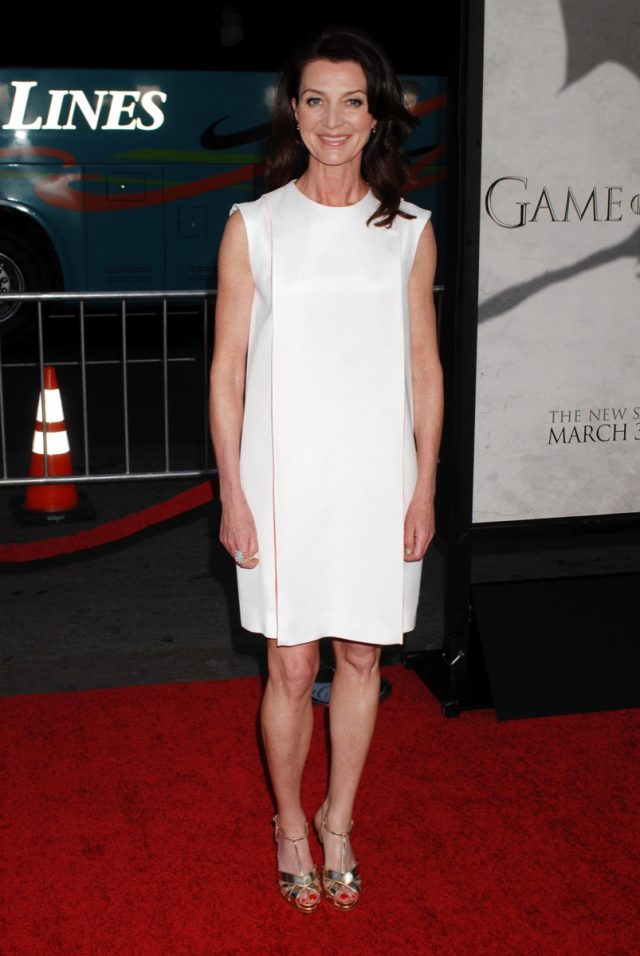 Michelle Fairley talked about what she took from the pandemic in an interview with The Sunday Post. "As the first lockdown went on, feeling awful about so many people losing their lives and the terrible experiences people were having, I started to think about what I really wanted from life and where I wanted to be. I think most of the people I know have re-evaluated massive parts of their life due to the pandemic. It's about trying to make those changes last, to try to make sure they remain and that you don't just fall back into the old routine again and forget about it. It's been a very sobering time for a lot of people."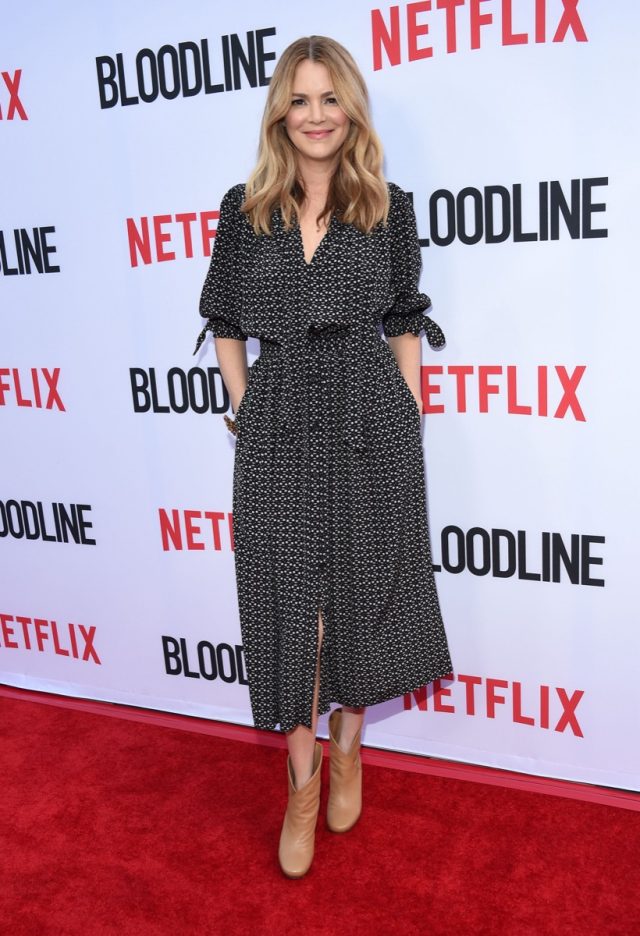 Jacinda Barrett talked about how she approaches her acting career with Girl.com. "Look it's not like I'm getting the opportunities that Nicole Kidman's getting not even anywhere near it, but within your realm you make choices within what is offered to you at that time. So I guess you want to be a little bit picky in the sense that you want to choose things that keep challenging you as an actor, because not only will you get bored seeing yourself play the same character, the audience will as well."
Rachael Harris talked about her wellness journey with People. She says that she used to feel guilty about working out, as she felt like she was taking time away from her kids, and had to change her mindset. "I had to reframe it because it felt like I was choosing [working out] over my kids," she says. "I had to reframe it like this, 'No, I'm choosing this for my kids and for me.' Because if I'm happy, they are going to be happy. It took a year of my mommy friends saying to me, 'It's quality — not quantity — time with your children.' "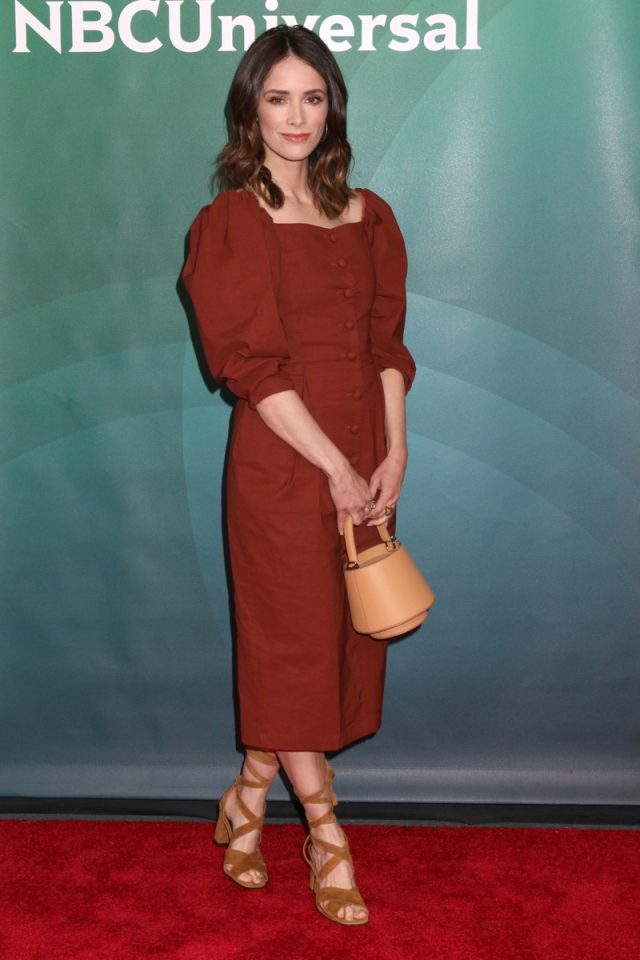 Abigail Spencer has a busy life, but she still manages to stay in shape. Even when she's working on set. "I wear my Fitbit and try to hit my steps," Spencer tells People. "They even put pockets in all my costumes for it! I'm committed to hitting my step count."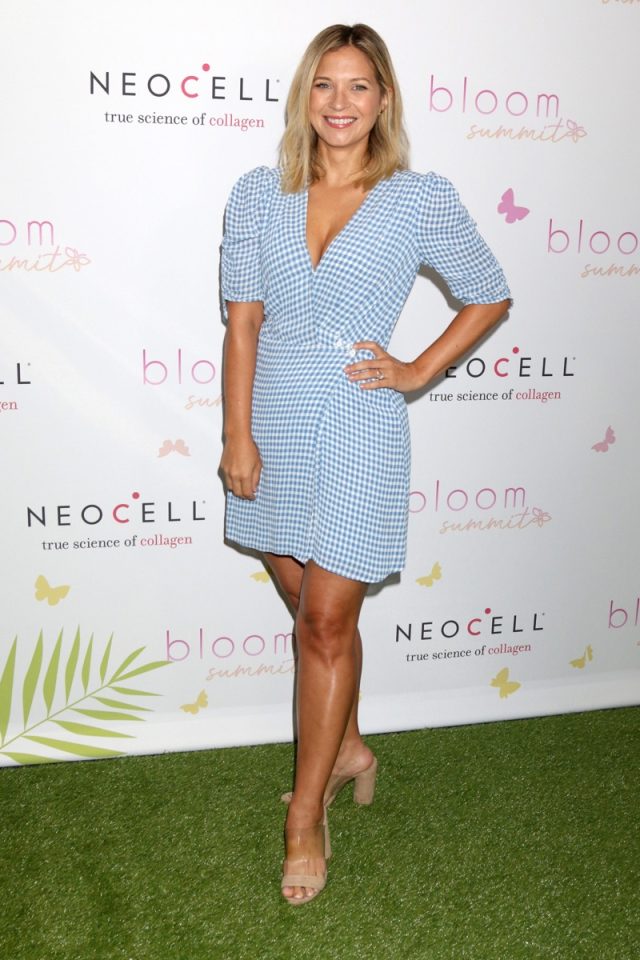 In addition to her role on Suits, Vanessa Ray also stars in Blue Bloods. She talked about an episode that focused on sexual assault in Long Island Weekly. "It definitely was ahead of its time because it really talked about matters that are very much in the press right now," explained Ray. "That was an episode that was really important to the director Dave Barrett and myself. We worked very closely together on that episode. I'm proud of that, and I'm very proud of the fact that on our show we talk very openly about [sexual assault]."
Anna Bechtel is a freelance writer currently based in Hamden, CT.
Read more
---