11 Amazing Bodies of The Challenge Stars
Here are their wellness tips.
Discover the incredible journeys of 11 Challenge stars as they reveal their secrets to maintaining amazing bodies. From Tori Deal's vegan transformation to Emily Schromm's fitness expertise, these competitors showcase their dedication to health. Ashley Kelsey inspires with her workout motivation, while Georgia Harrison emphasizes the life-enhancing benefits of exercise. Jordan Wiseley demonstrates dynamic fitness routines, and Aneesa Ferreira's resilience shines through post-injury rehab. Mark Long underscores the importance of exercise for mental health, and Kaycee Clark shares outdoor workout enthusiasm. Johnny Bananas provides challenging workouts, and Kailah Casillas reminds us of life's delightful moments. Gabby Allen conquers brutal fitness challenges. Get ready to be inspired by their fitness journeys.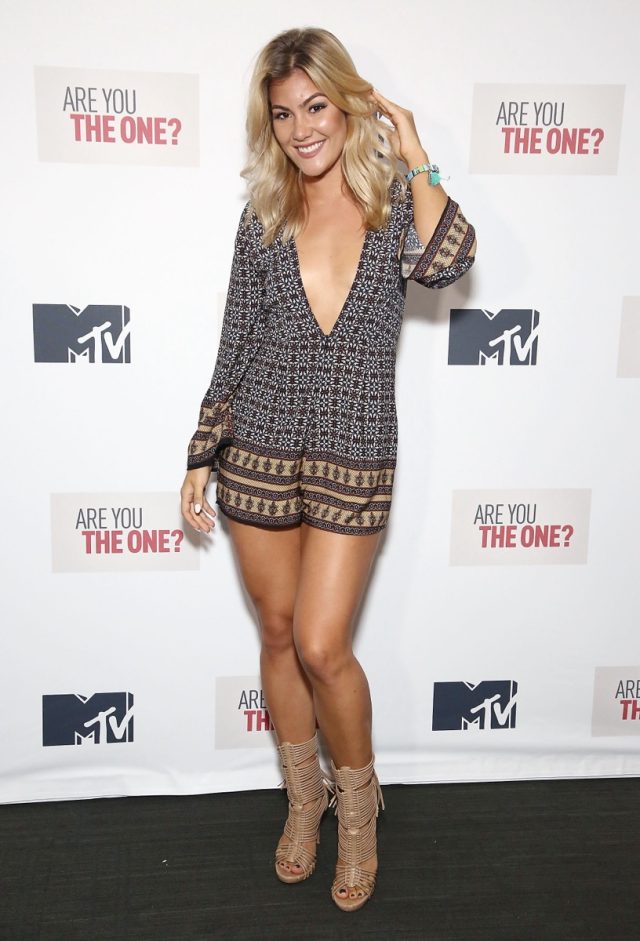 Tori Deal revealed on The Challenge: Ride or Dies that she has adapted a vegan diet. On her podcast, Tori Dealing With, she revealed that she worked with a coach to help with her diet. Deal shared this video from her episode with her coach on Instagram. She captioned the post, "Over the past 6 months, Eileen has coached me through a journey that has helped to transform my mind and body in a way that I never thought was possible. Because of her I've hit new fitness goals, stopped drinking, and learned how to respect my body all while being compassionate to animals. Her energy is infectious, her body is so strong and beautiful, and she truly is one of my role models. Listen to this episode and enjoy meeting the person who is coaching me into becoming the best version of myself."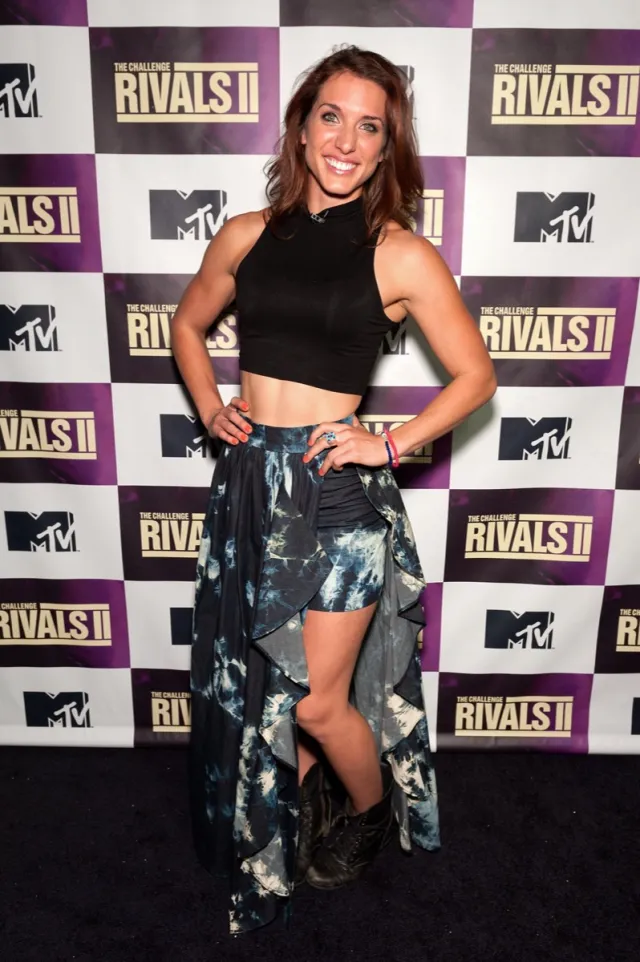 In addition to competing on four seasons of The Challenge, Emily Schromm is also a fitness and nutrition expert. She shares a lot of her favorite workouts and tips on Instagram. In this video, Schromm stressed the importance of having good posture and doing workouts correctly. She captioned the post, "How you move is how you create 😍Even micro adjustments to your feet stance and posture can exponentially improve activation and avoid buildup of dysfunction (where we might get strong, but we keep our quirks that make us even more stuck!) Try this variation instead of a straight legged deadlift , I do this even with a heavy barbell!!"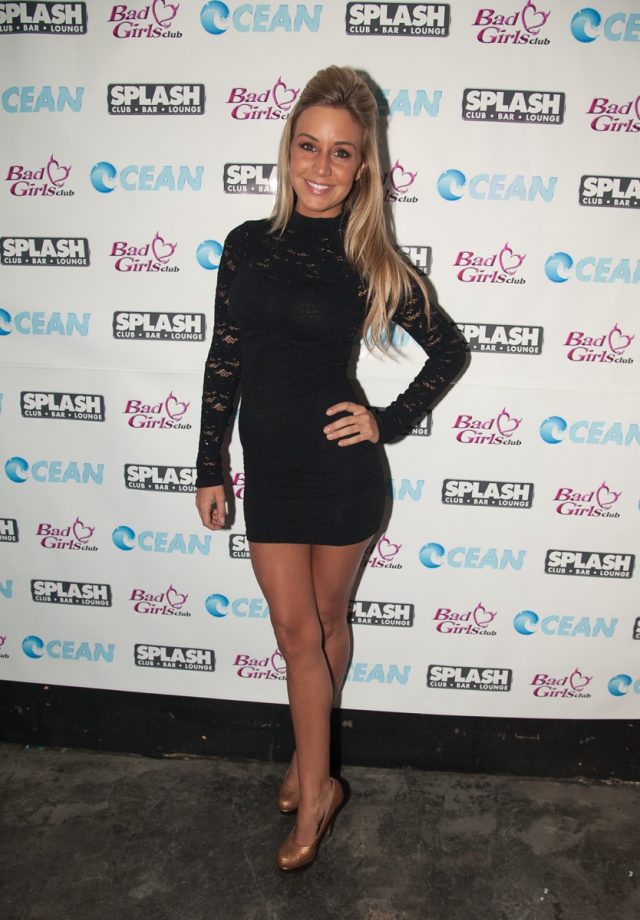 Ashley Kelsey has appeared on three seasons of The Challenge, winning her first one. Since then, she has become an influencer. She shared this gym video on Instagram, captioning it, "I was always someone who loved working out, it's such a stress reliever for me, but with a toddler and limited help well it's not as easy to get done all the time. So I'm posting this for anyone who needs some motivation, SAVE this video not only for the great song, but for some workout inspiration for your next sweat sesh."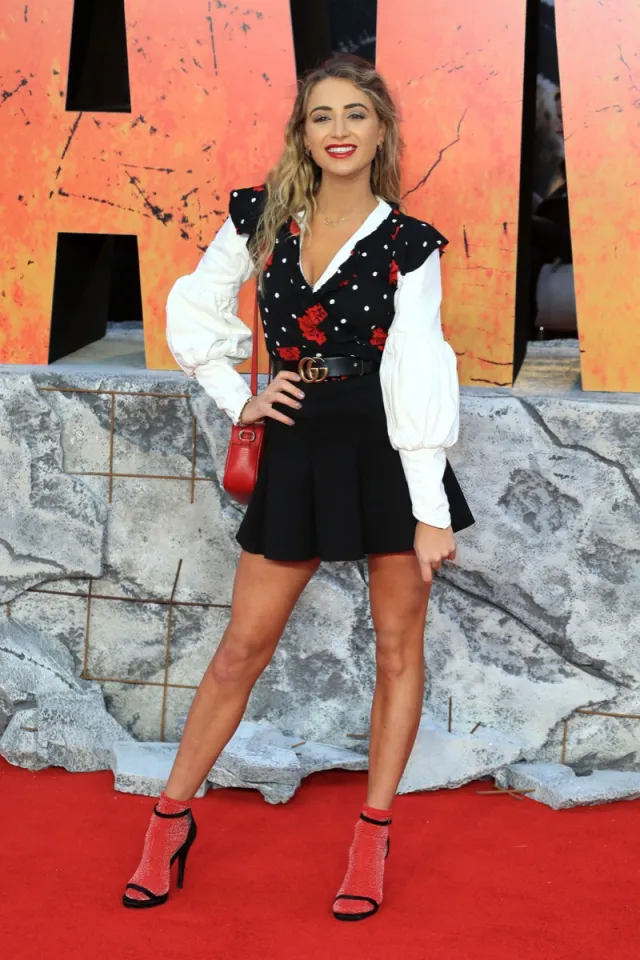 In addition to competing on The Challenge, Georgia Harrison has competed in amateur boxing matches and has become an advocate against revenge porn. Harrison shared this video of herself doing weight training exercises. She captioned the post, "I really let my exercise regime go for a month or two I was just doing a lot of processing/resting but I'm back to training 6 days a week and I feel amazing. I have so much more energy , my mindset is positive and focused and I genuinely just feel so much happier. Exercise is proven to enhance your quality of life. Don't think about the hour you have to sweat think about how you want to feel and who you want to be on a daily basis. Then decide if the hour is worth it ❤️❤️ you are more than capable ❤️❤️"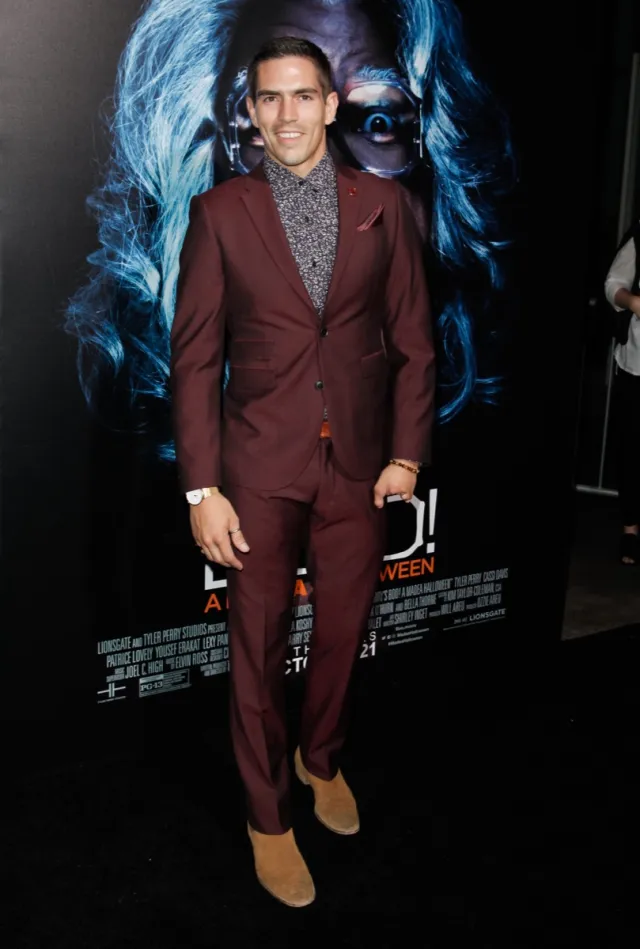 Jordan Wiseley is considered one of the best athletes and physical performers on The Challenge. He shares a lot of his favorite workouts on Instagram. Wiseley likes to do a variety of things to stay in shape. In this video, he is seen biking, lifting weights, and doing TRX. Wiseley captioned the post, "Let's hit some work together!"
Aneesa Ferreira has appeared on MTV for over 20 years, including multiple seasons of The Challenge. After suffering an injury on her last season, Ferreira shared this video on Instagram of her rehab process. In it, she is seen walking on a treadmill, doing one leg squats while standing on a bench, and doing leg extensions with a medicine ball. She captioned the post, I'm so happy with my progress. I'm a month post op as of tomorrow and 3 weeks into physical therapy. I'm so proud of the work I put in daily and feel blessed to be so resilient. I can't thank @zarettrehab for always taking care of me."
df44d9eab23ea271ddde7545ae2c09ec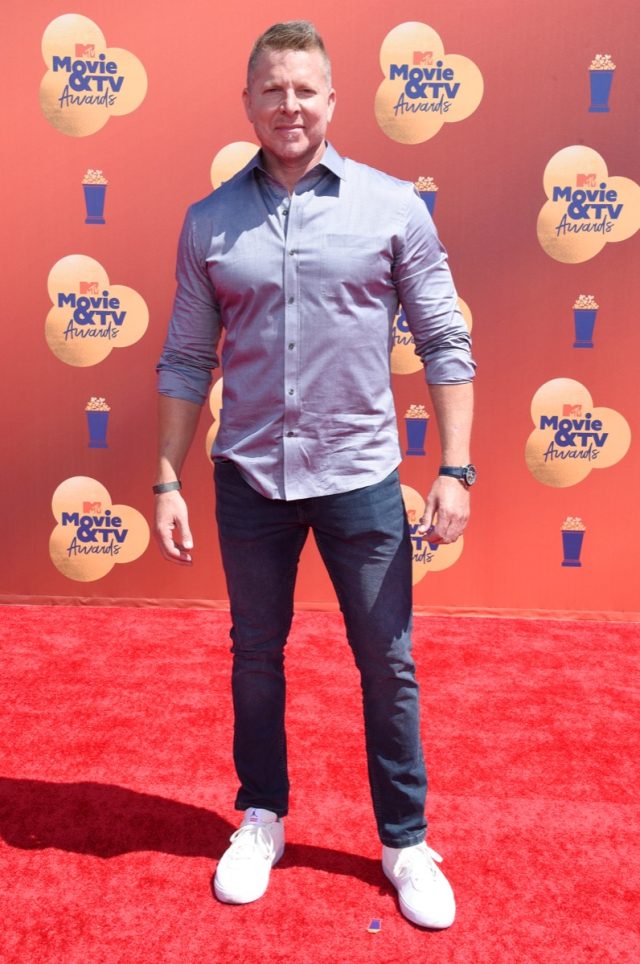 Mark Long is known in The Challenge world as "The Godfather", due to him appearing on the first season of Road Rules, and even hosting The Challenge: Battle of The Sexes. Long revealed on this Instagram post that he's making sure to stay in good shape. "I really don't know what I'd do without exercise…nowadays it's more for my MENTAL health than my PHYSICAL health. Staying positive and always competition ready."
Kaycee Clark holds the distinction of being the first person to win both Big Brother and The Challenge. Clark shares a lot of her favorite workouts and foods on Instagram. In this video, she is seen doing outdoor workouts like jumping rope and using a park bench to do high knees. Clark captioned the post, "I love training outside. What are your favorite outdoor workouts?"
Johnny Devenanzio, better known as "Johnny Bananas", is one of the most famous and successful Challenge contestants. Not only does he hold the record for most seasons won with 7, he also hosts NBC's First Look, and will appear on the E! Network series House of Villains. Devenanzio makes sure to stay in shape, and shares a lot of his favorite workouts on Instagram. He shared this video, captioning it, "Sore Today, Strong Tomorrow 😫😎
💪4 Rounds 💪❌30 Sec x Bosu Toe Taps. ❌10 x Kettlebell Squat Jumps. ❌ 10 x Bosu Split Squats. ❌10 x Kettlebell Walking Lunges. ❌10 x Kettlebell Copenhagens. ❌2 x Sled Push/Pull."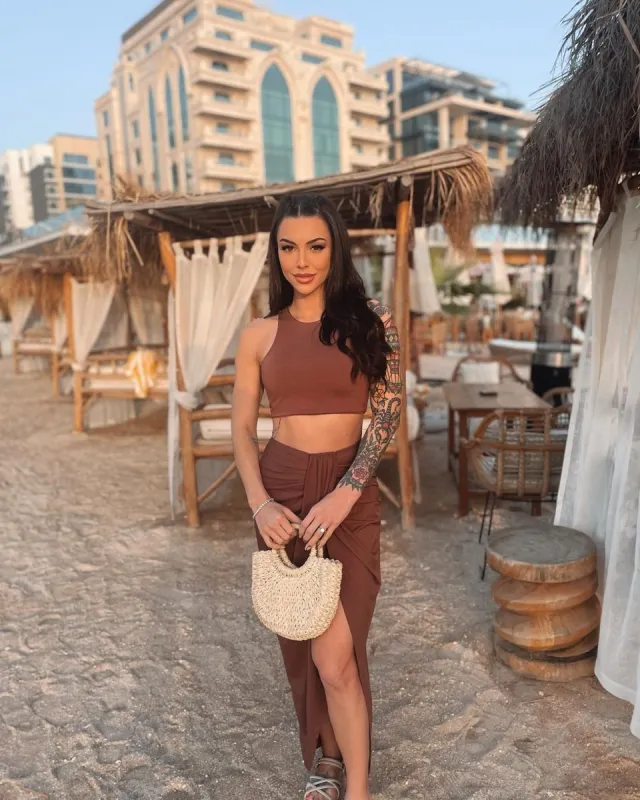 In addition to appearing on both The Challenge and Lindsay Lohan's Beach Club, Kailah Casillas has built a large following on Instagram. Casillas and her husband, Sam Bird, are known for doing a lot of traveling. She shared this photo of herself on a unicorn pool float in the ocean in Palma De Mallorca. Casillas captioned the post, "Sometimes life is all unicorns and rainbows."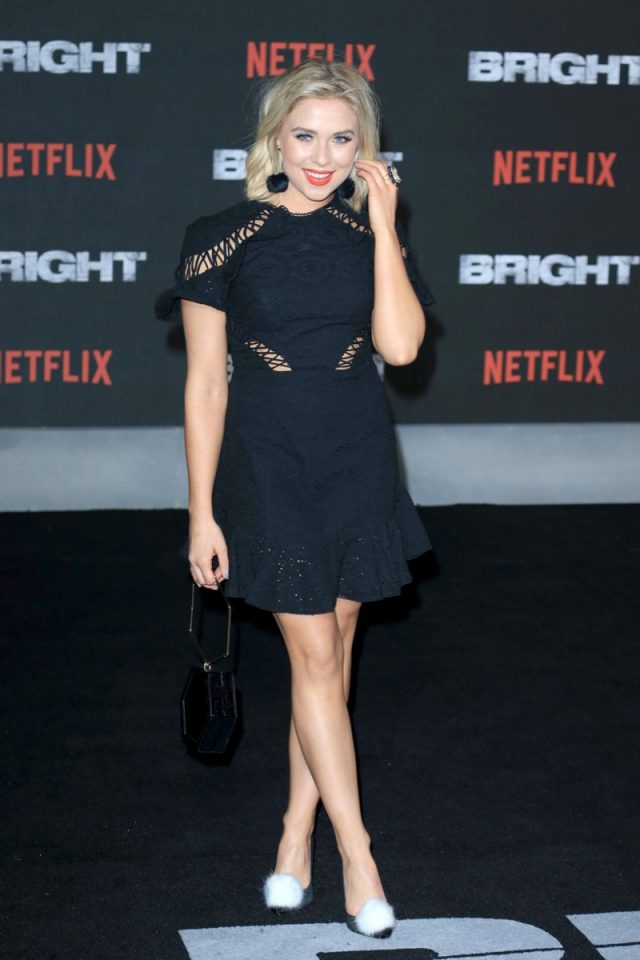 In addition to competing on The Challenge, Gabby Allen is a personal trainer and fitness influencer. In this video she posted on Instagram, Allen is seen doing Bulgarian split squats. She captioned the post, "Which Bulgarian designed these ? & where do I find them?!😤.. the question is, would I or would I not shake their hand for creating such a effective but brutal exercise? 🤔The Bulgarian split squat ladies and gentle men! Here's a easy 'how to' make it more quad or glute dominant! It is really is a case of to hinge or not to hinge! And mate wow the difference is 💥"
Anna Bechtel is a freelance writer currently based in Hamden, CT.
Read more
---