15 Amazing Bodies of TV Game Show Stars
Here's how they stay fit.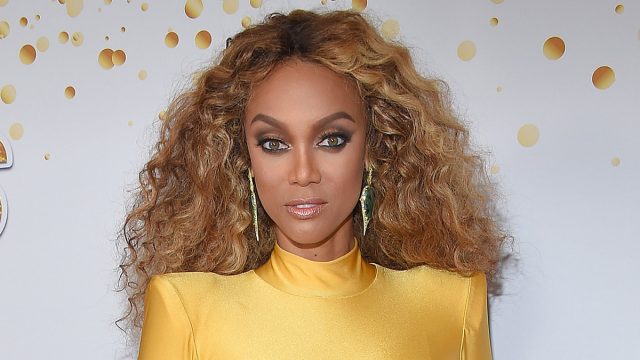 TV game show stars not only captivate audiences with their charisma and wit but also inspire with their remarkable dedication to health and wellness. From Price Is Right's Alexis Gaube, an advocate for social justice, to Survivor's Jeff Probst, who unveils his skincare secret, these personalities showcase stunning transformations and resilient mindsets. Drew Carey's motivation for fitness, Vanna White's timeless grace, Tyra Banks' body positivity journey—each narrative reflects unique paths to excellence. This compilation delves into the awe-inspiring physical and mental journeys of 15 game show icons, celebrating their diverse approaches to maintaining amazing bodies that mirror their vibrant careers.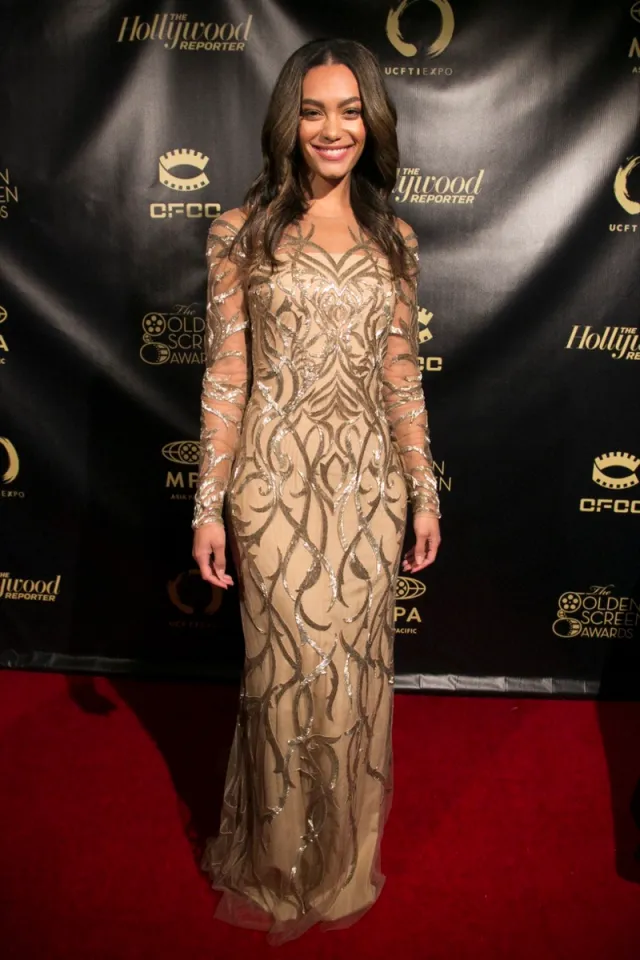 Price Is Right model, Alexis Gaube, isn't afraid to speak out. In 2021, she spoke out on Instagram supporting the Asian community after the shooting. She captioned the post, "I've been struggling, trying to come up with any kind of words to properly describe how I've felt lately regarding the frightening uptick of violence against the AAPI community, especially after the hate fueled racist attack that transpired Tuesday 💔 My heart pours out for the AAPI community. I stand with you and I support you. We cannot continue to let hateful rhetoric be louder than the voices of those who are being hurt/attacked. Its more than a square on a screen…. It's education, listening, using your voice to speak up and speak out, supporting local businesses, volunteering, donating, reporting, petitions. Because we aren't safe,until we are all safe."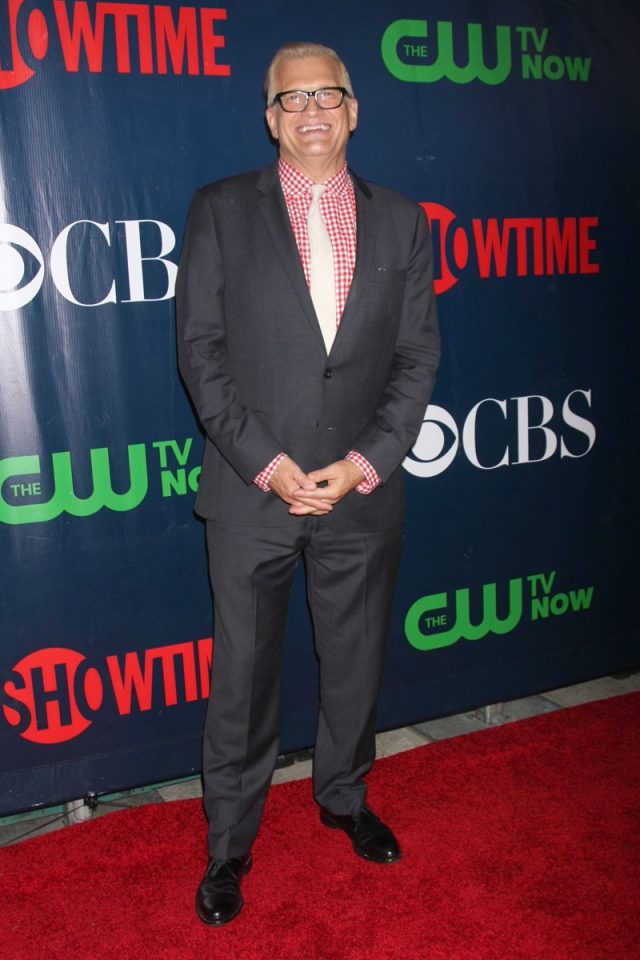 The Price Is Right host, Drew Carey, shared his reasons for getting healthy with Success.com. "My kid made the difference," Carey says. "I wanted to stay alive long enough to see him graduate from high school, and I was doing some math in my head, and I thought, 'If I don't stop what I'm doing, I'm not going to live long enough for that'."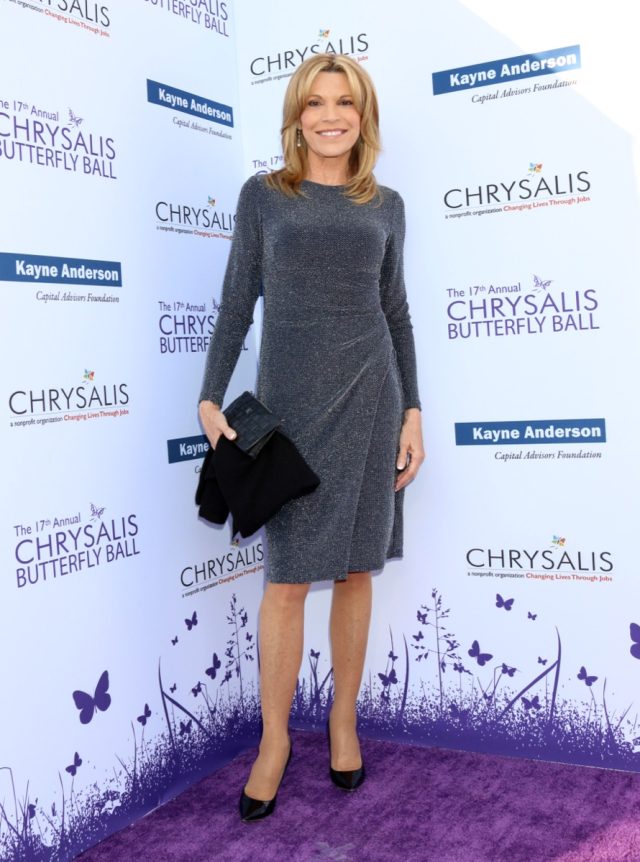 Vanna White has been a presenter on Wheel Of Fortune for years. She's managed to look amazing all this time. White opened up about her secrets in an interview with Yahoo Life. "I do the best I can. I eat pretty good. I exercise. I just try to stay healthy, and be the best I can at my age."
The Weakest Link host, Jane Lynch, talked about her fitness journey in an interview with Parade. "I don't like to work out. I keep joining and quitting the same gym. And I'm in the join mode now. But I know how important it is, especially when on the verge of 60, to keep your muscles strong. As I get older, I hope that a wave of grace washes over me that makes me really want to go to the gym in the morning and lift weights. I live up in the canyon though and take about 25 stairs to get to the house, 15 to my bedroom, and my office is in the guesthouse, which is about another 30. So I am walking all the time!"df44d9eab23ea271ddde7545ae2c09ec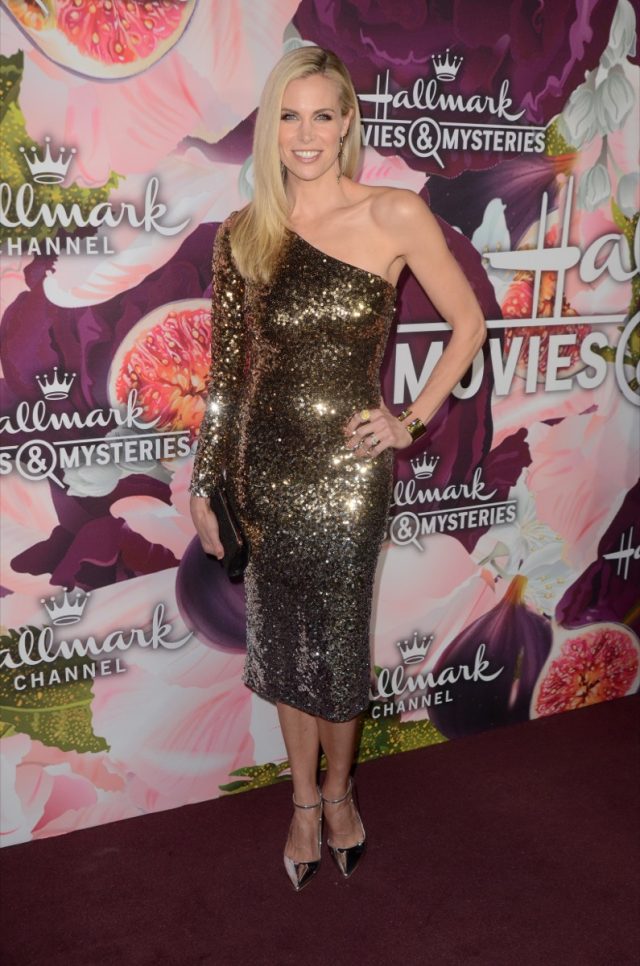 The Chase host, Brooke Burns, likes to run to keep herself in shape.  "I love getting outside in the morning," she says to Women's Running. "It helps me start my day with a really healthy outlook and with a great endorphin rush. Selfishly, I love getting up and getting it done. I grew up in a fit family, and my parents set a really great example for me. I never thought, 'Oh, I have to go work out.' It was more of a lifestyle."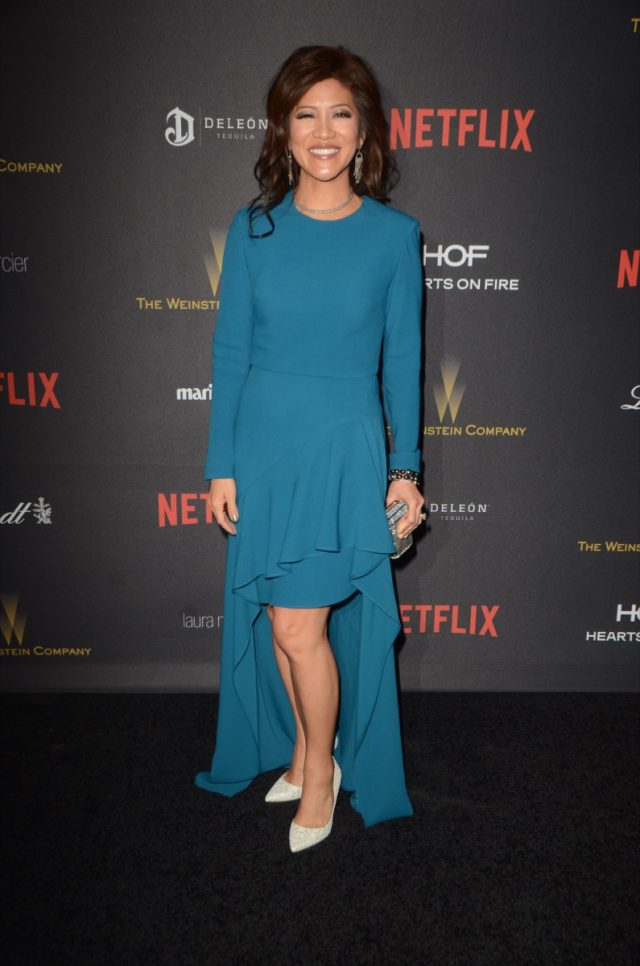 In an interview, Big Brother host Julie Chen talked about her fitness regime. "I work out six days a week. Three days a week, I work with my trainer doing crossfit, two days a week doing yoga, and one day a week Pilates. Sundays are my days off most of the time. Otherwise, it's treadmill. Or maybe some weights."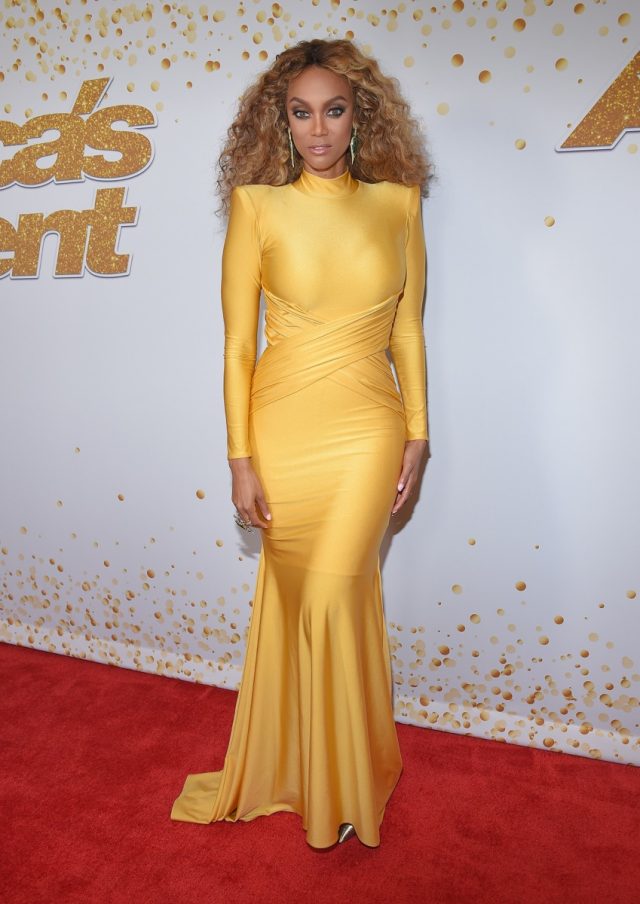 Tyra Banks has hosted America's Next Top Model, America's Got Talent, and Dancing With The Stars. In an interview with People, she talked about her process of losing weight. "I used to feel like my body was not mine," Banks said. "I've been too thin or too big. And I used to feel like I was betraying people if I lost weight. Now I'm a different body type. But I don't feel like I'm betraying people. I've still got a–, I've still got boobs!"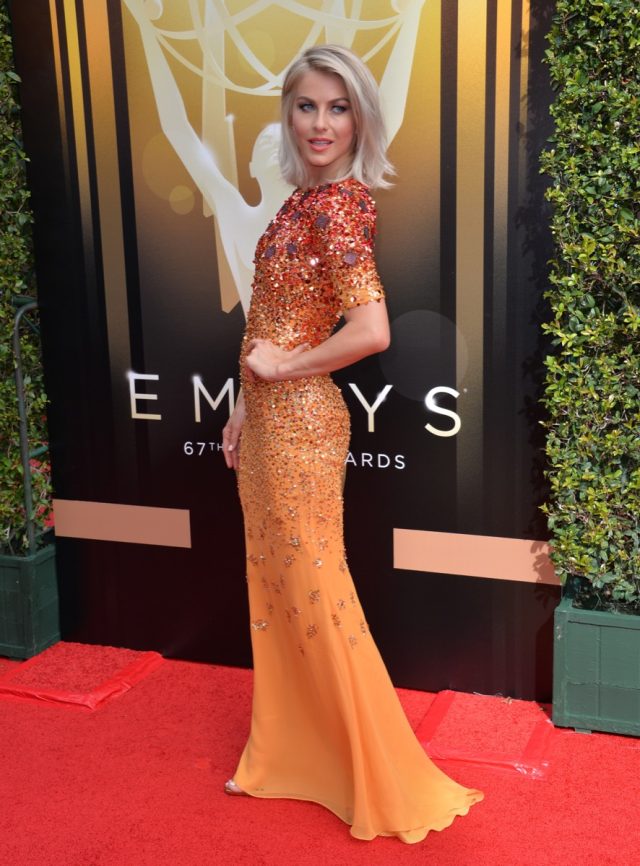 Julianne Hough is returning to Dancing With The Stars as a host in the new season. She shared some of her wellness tips in an interview with Us Weekly. "Mindset is first! Healthy brain equals a healthy body. Staying focused on your personal journey and creating a happy environment makes for a healthier lifestyle."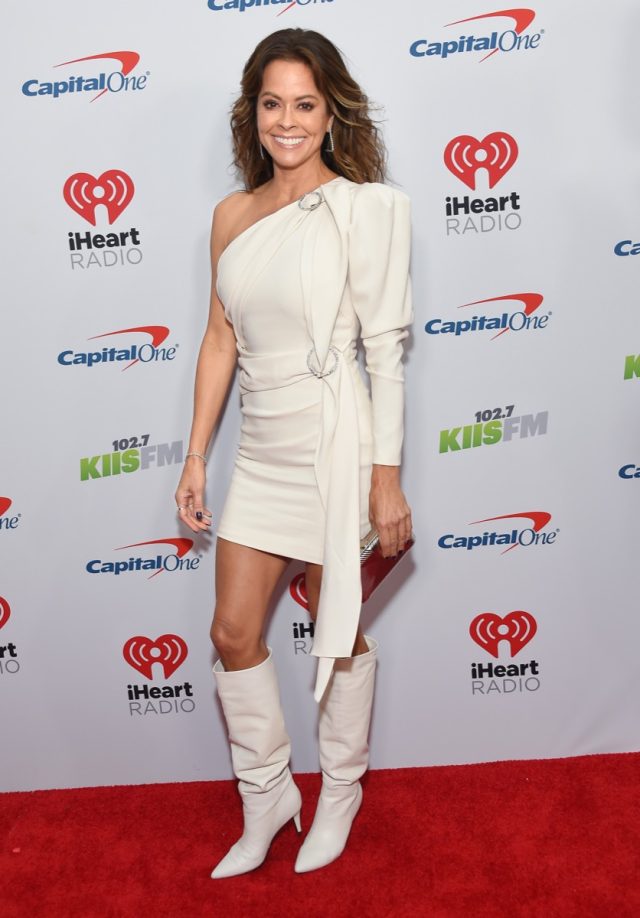 Brooke Burke hosted Dancing With The Stars from 2010 to 2013. She talked about some of her diet secrets in an interview with HollywoodLife. "We need fat, it's all the things that we were trained not to do that really feed our brain and our skin, our hair. I do eat a lot of fat but I am pretty conscious of what I eat, I don't eat processed food really at all. I intermittent fast faithfully but I'm not like 16 hours strict, it really depends, but I start with the coffee and then after I finish my workout I usually have a really good shake that is full of everything I need from almond milk to good collagen protein, it will probably have some MCT oil in there, some dates, some macca energy, pretty much all the good stuff and that sustains me for a while. So I'll do that nearly every day."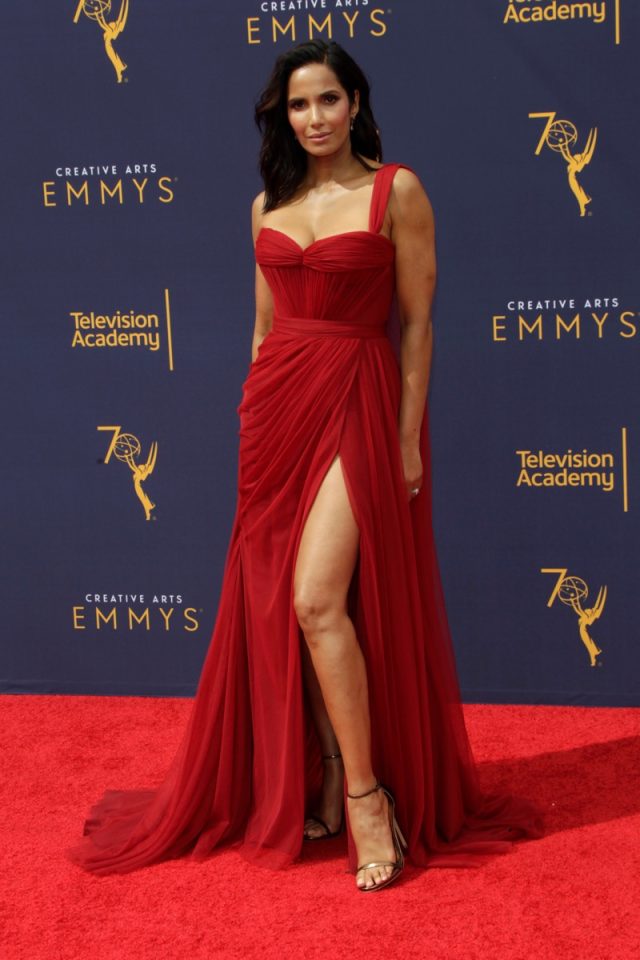 Former Top Chef host, Padma Lakshmi talked about her workout routine in an interview with People. "I've been boxing for over 20 years on and off when my joints permit. I love boxing," she says. "I mean, as much as boxing has helped me physically, it's done way more for me mentally. And I highly recommend it for anyone who's looking to feel more grounded, more focused and more in their body, as well as have more clarity."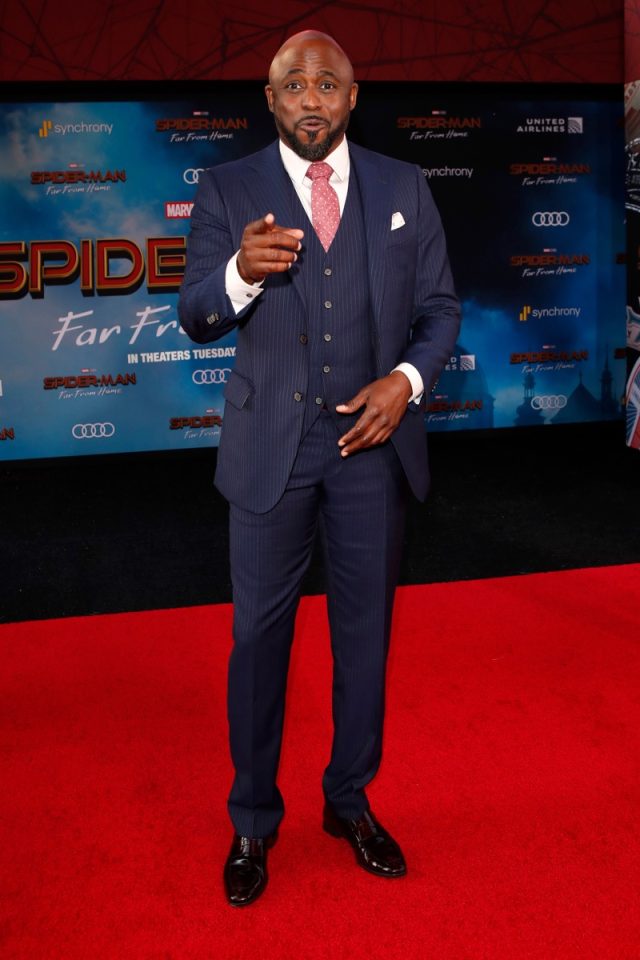 Let's Make A Deal host, Wayne Brady, opened up about his fitness journey in a 2014 interview with BlackDoctor.org. "I've definitely gotten stronger," Brady says. "A couple weeks ago I was able to start benching 205 pounds. And not even like that was my max or, 'Oh, I'm gonna crap myself.' It was like, 'I've got more.' That was a good feeling."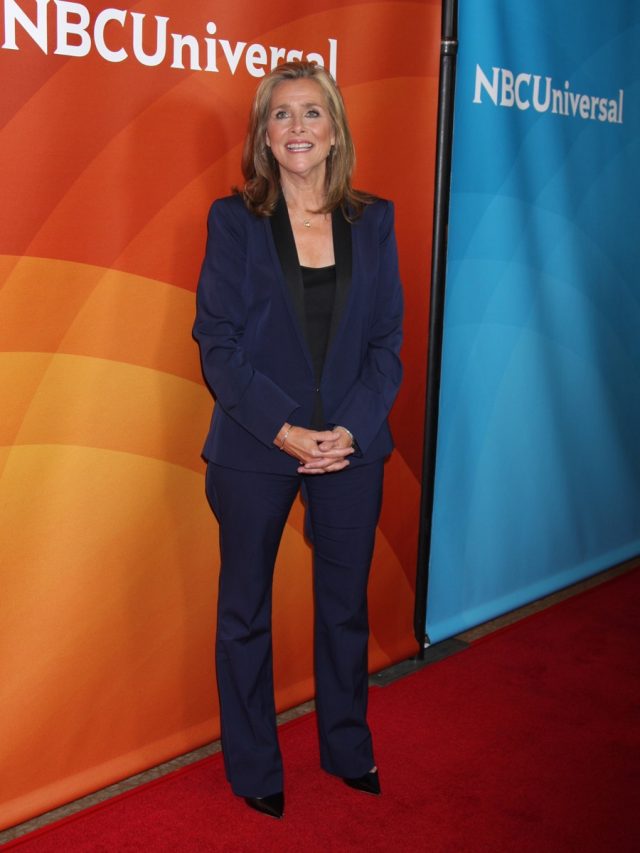 Meredith Vieira has hosted a lot of things, including Who Wants To Be A Millionaire. When she guest-hosted The Today Show, she opened up about her past insecurities with her body. "I had a big butt—but all of me [was big], I was a chubby girl," says Vieira. "I had this bike and I was rounding the curve, and this was one of my good friends sitting on the curb with a little boy, so we had to be, like, 8, maybe, and she referred to my rear end. To this day, it sticks in my head."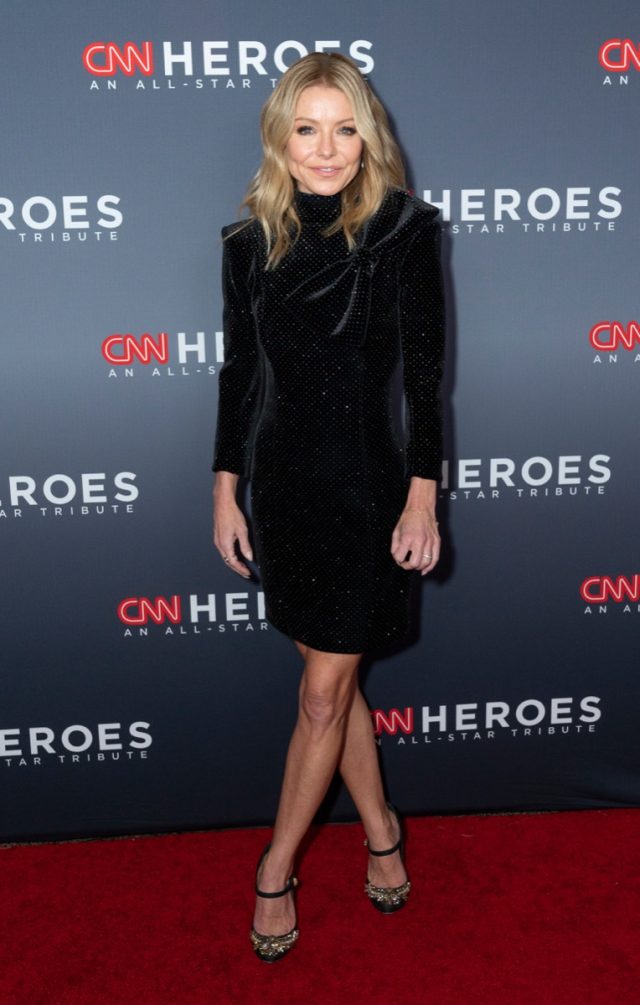 In addition to hosting Live With Kelly and Mark for 20 years, Kelly Ripa also hosts Generation Gap. In 2015, she talked about her fitness routine with People. "There are a lot of people that don't have to work out, and I am so happy for them, but I have to work out for my body type. It's part of my routine. It's part of my ritual. It doesn't just make me look better, but it makes me emotionally feel better."
Survivor host Jeff Probst revealed his secrets for staying youthful to GQ. "I don't have a grooming secret. Once or twice a year I will do some sort of face laser, which is not as severe as it sounds. One of them is called Fraxel, a wand that they just sort of run over your face. It t leaves you red for about three days. But it brings all of the sun damage to the surface. And by the seventh day, it all flakes off, and it's like you have a brand new face. Here's the thing: I've been shooting Survivor for 20 years and my skin looks better than it ever has. You can reverse the damage."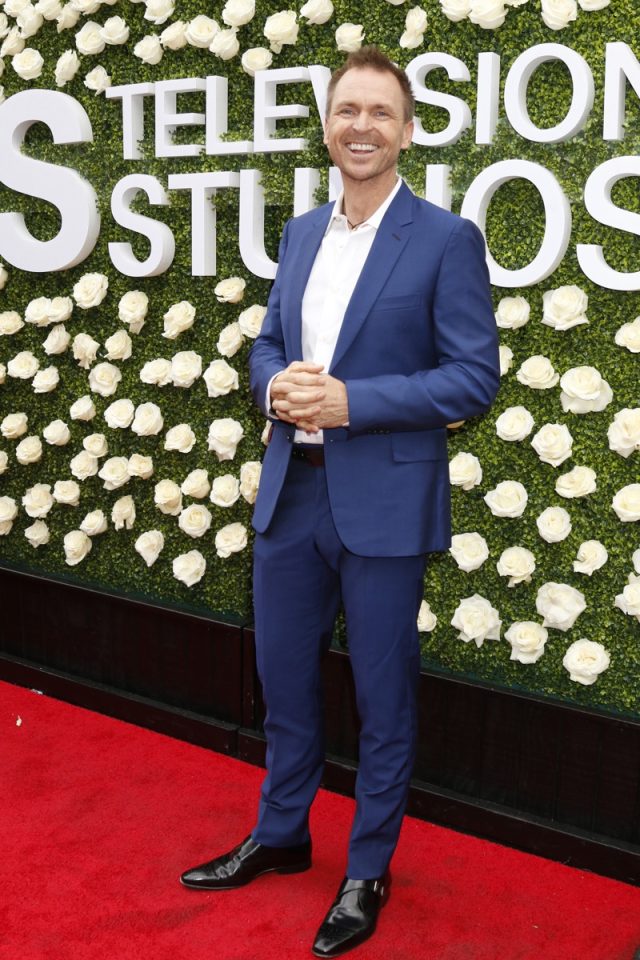 The Amazing Race and Tough As Nails host, Phil Keoghan, opened up about his life and career on the Switch For Good podcast. He revealed that he decided to cut out and limit dairy. "I'm not gonna say that I'm 100% dairy free, because occasionally I accidentally eat something, but I have no problem at all now not having dairy. And I will even ask now, 'oh, does that have dairy?' I would say overall, my energy level is up I do, I just feel better for it."
Anna Bechtel is a freelance writer currently based in Hamden, CT.
Read more
---