10 Amazing Bodies of UFC Octagon Girls
Dive into the lives of these 10 Octagon girls, as they share their fitness secrets.
The world of UFC doesn't just feature fierce fighters; it's also home to some incredibly dedicated and fitness-focused Octagon girls. These women are not just known for their stunning looks, but also for their commitment to health, wellness, and various sports activities that keep them in top shape. From hiking to skiing to Muay Thai, these Octagon girls have incorporated varied fitness routines into their lives. Dive into the lives of these 10 Octagon girls, as they share their fitness secrets, passions, and some interesting snippets from their journeys. Ready to be inspired? Let's get started!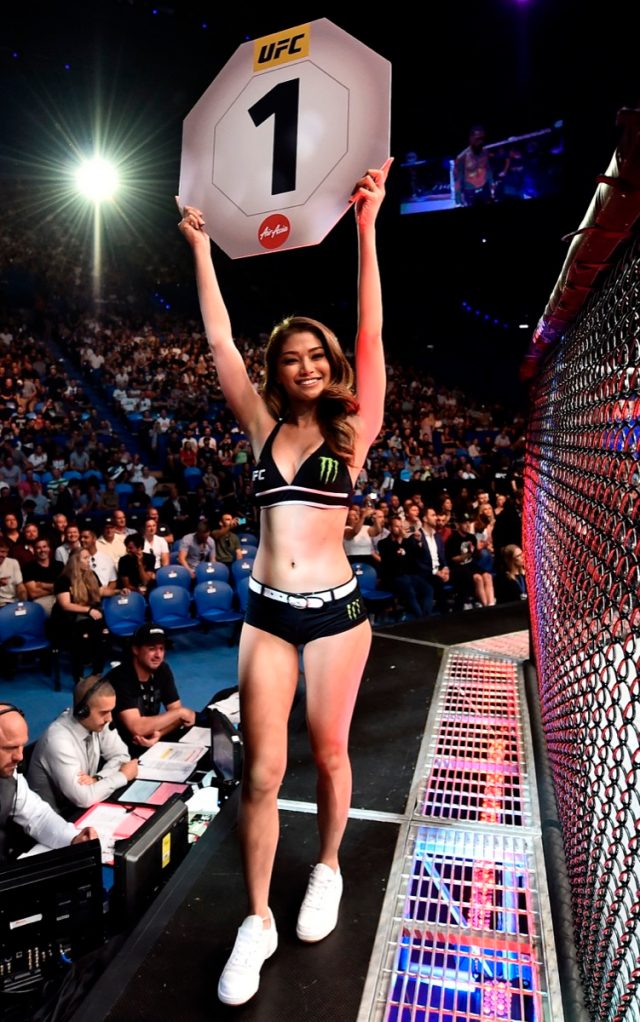 Red Dela Cruz shared some of her wellness secrets in an interview with The Daily Mail. "Health and fitness has always been part of my life since I was 17," she said. "I wake up early to go to the gym to start my day. I cook my own meals, do long walks two to three times a week and make sure I maintain a balanced diet."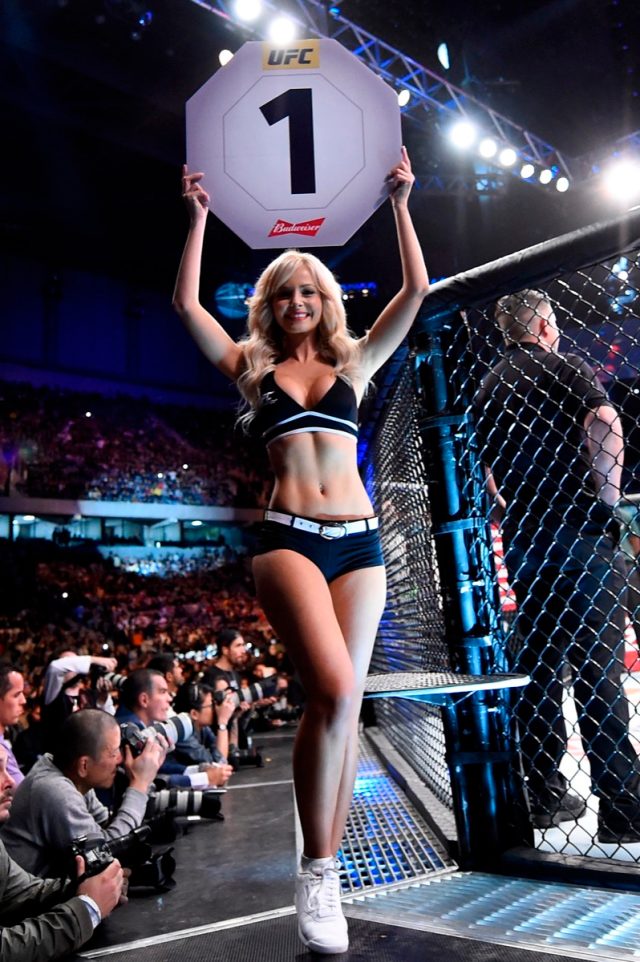 Jhenny Andrade opened up about winning "Best Ring Girl" at the MMA Awards to UFC.com. "We'll see if I'll be nominated again. I'm happy just being (among) the five nominees, but the responsibility is even greater now, and I'm going to do everything I can to keep this award in Brazil for years and years. I'm thinking like Amanda Nunes now. She always says that nobody is going to take the belt from her, so I say that I'm keeping my award. If God wants to, next year, if I'm nominated again, it will stay in Brazil."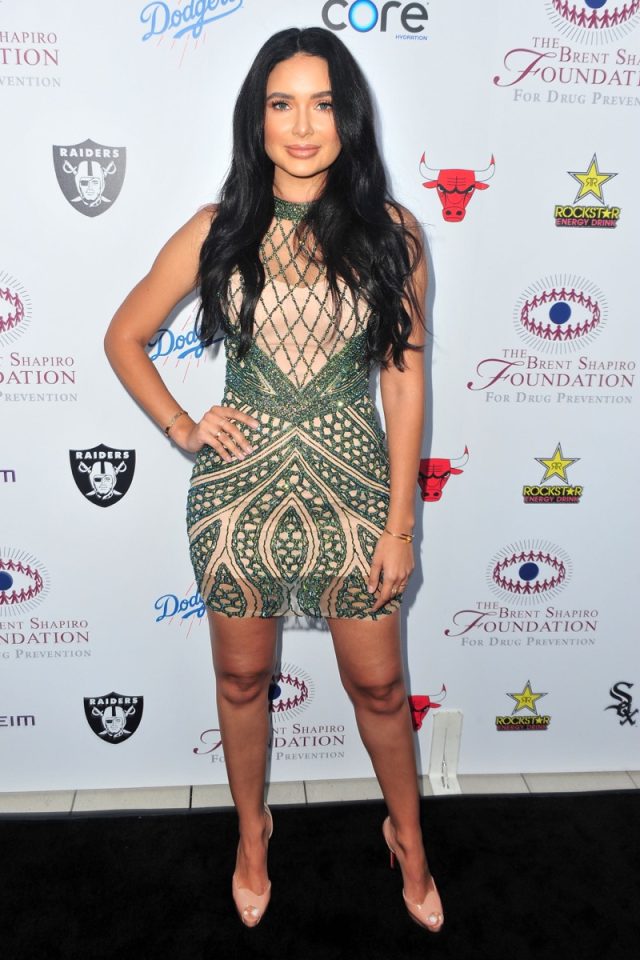 Jamilette Gaxiola loves to hike to stay in shape. She shared this photo on Instagram of herself hiking among the rocks in the Boynton Canyon Vortex in Sedona, Arizona. The Cleveland Clinic states that hiking has a lot of benefits. "Clear blue skies, flowers in bloom, squirrels frolicking among the trees — being in nature is such a great way to get a natural boost of happiness."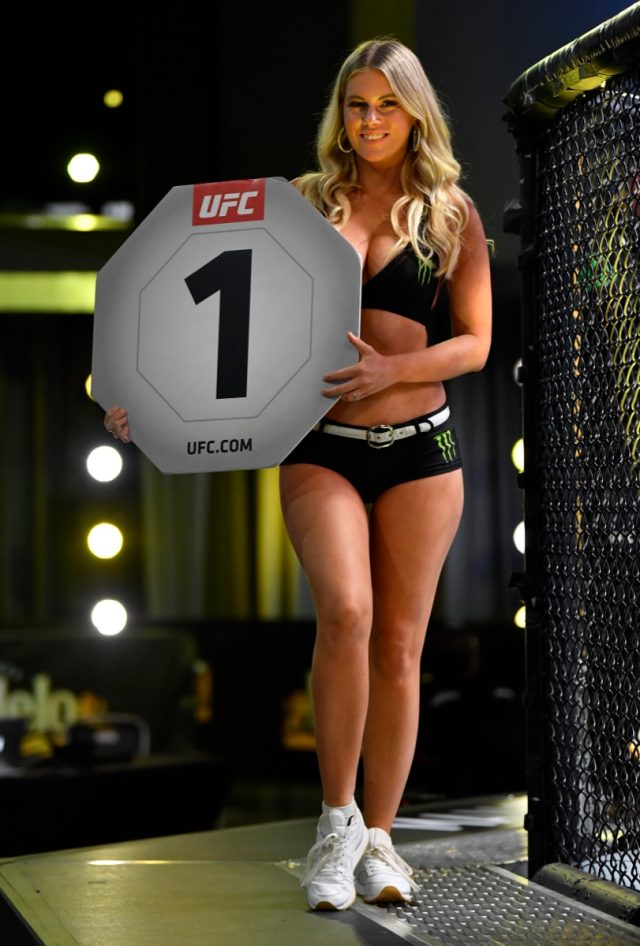 Being a ring girl seems to have inspired Chrissy Blair, as she's started boxing to stay in shape. She shared this video on Instagram of herself taking a boxing class. Blair captioned it, "Pretending I know how to box 🤪 Weekend workout at @rumbleboxingdelmar."
Carly Baker likes to golf to stay in shape. She shared these photos and videos on Instagram of herself taking shots at the driving range. Baker captioned the post, "My new hobby ⛳️ Advice welcomed….Be kind." Better Health states that golf has a lot of benefits. "Golf can be good for your health and your heart. Walking an average course for a round of golf can be between five to seven kilometres. If you walk 18 holes three to five times a week, you'll get an optimal amount of endurance exercise for your heart. If you pull your clubs or carry them, you'll burn even more calories each round and benefit even more."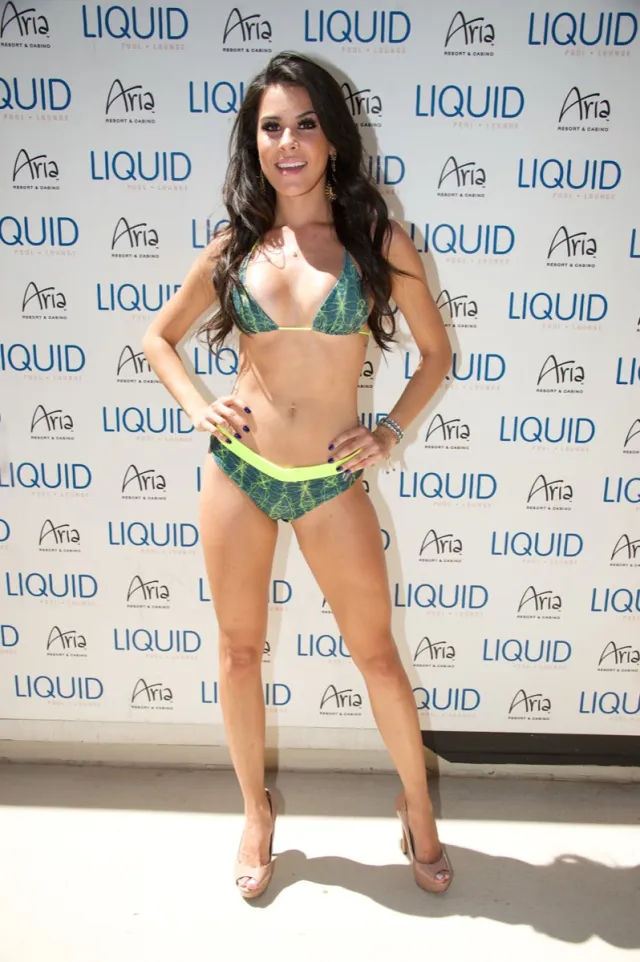 Camila Olivera likes to ski to keep herself in shape. She shared this photo of herself on the slopes on Instagram. Olivera captioned the post, "Ski day." The Canadian Ski Council states that skiing has a lot of benefits. "It's well documented that skiing and snowboarding benefits cardiovascular health, overall fitness, strength, coordination, balance and more. Regardless of your health and fitness goals, strapping on a pair of skis or a snowboard is sure to fulfill some of them. Due to the versatility of skiing and snowboarding, it can encompass the benefits of a cardio workout, high-intensity interval training (HIIT) session, and strength training session, all in one fun activity."df44d9eab23ea271ddde7545ae2c09ec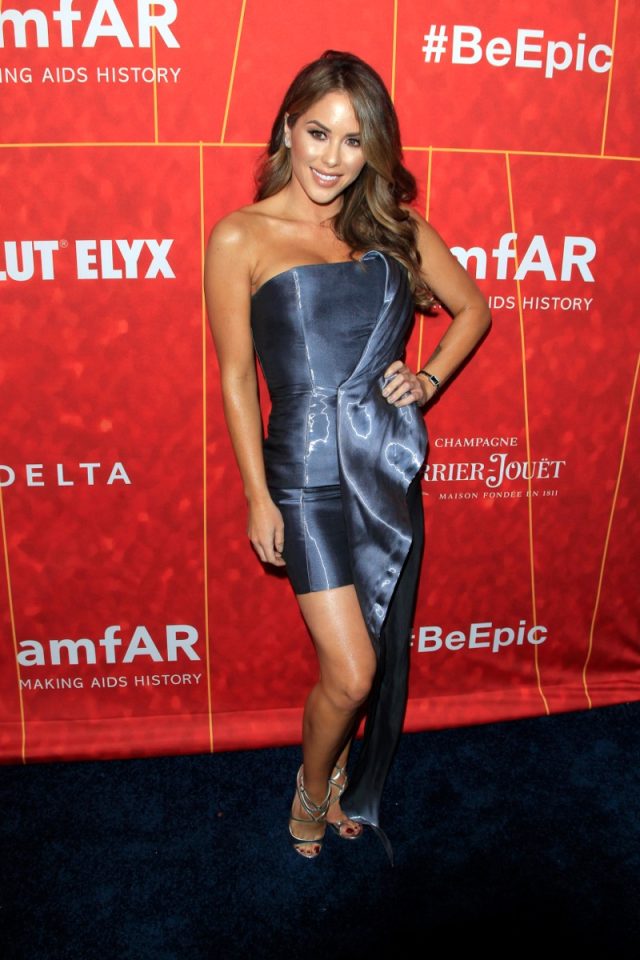 Brittney Palmer does a lot of water activities to stay in shape. She shared this highlight reel on Instagram of herself spending time in Mexico. In it, Palmer is seen swimming, paddleboarding, and riding jet-skis. Palmer captioned the post, "What a life."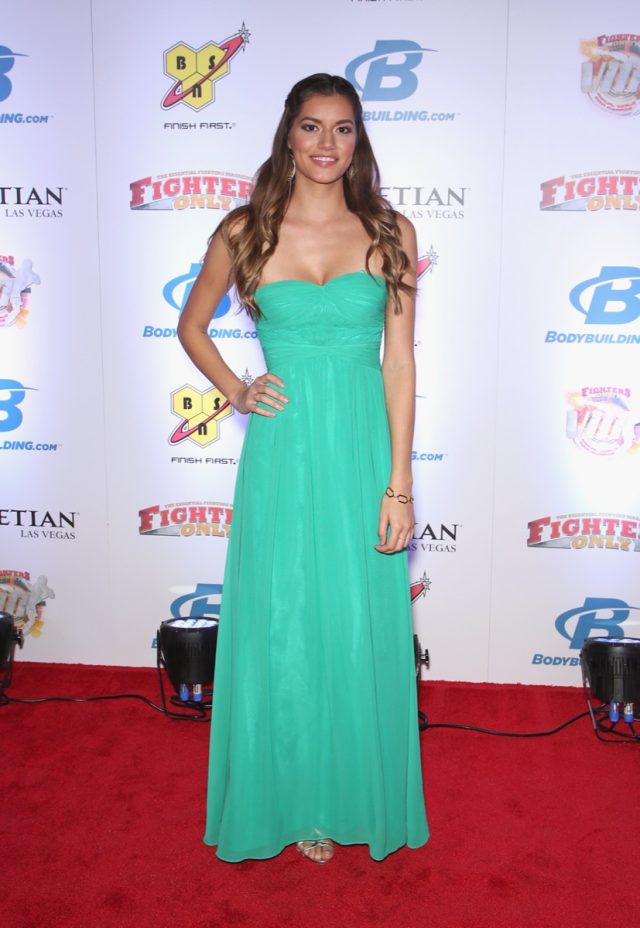 Vanessa Hanson shared her favorite foods in an interview with StyleCaster. She's a big fan of fish. Hanson says that she specifically likes ordering sushi at restaurants. "Sushi is my go-to healthy meal when eating out. I stick to sashimi and avoid the tempura rolls." Hanson also says that she ate, "Mahi mahi with an avocado quinoa salad," for lunch that day.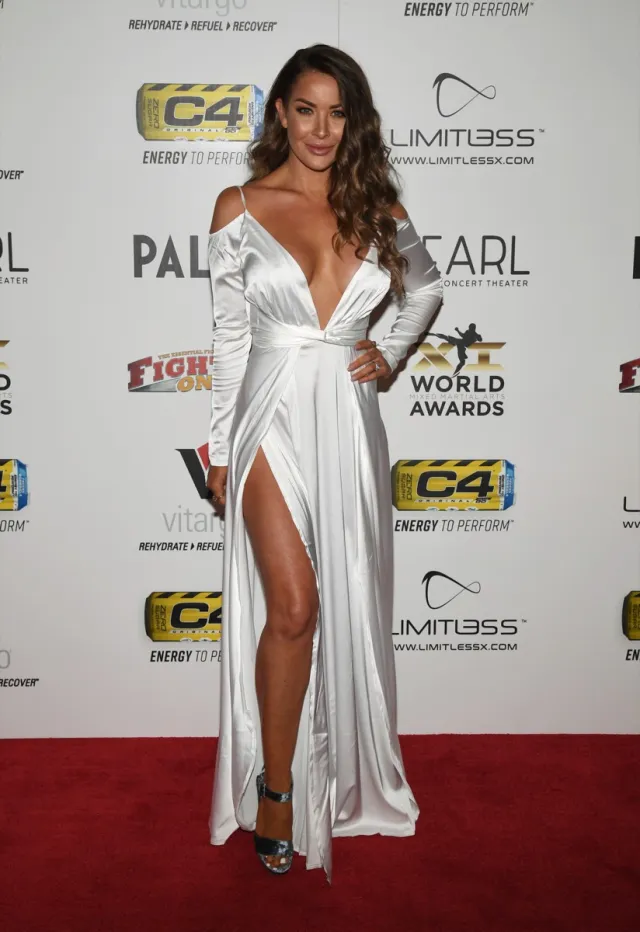 Summer Daniels is all about having self confidence. She talked about this in an interview with Cageside Press, specifically about being nominated for Ring Girl of The Year.  "Winning or not winning, in my heart I won, so that's all that matters to me," she said. Daniels also revealed where she gets the confidence. "The people, the fans, they give me the confidence. There's always the good and the bad, but the bad helps us become good."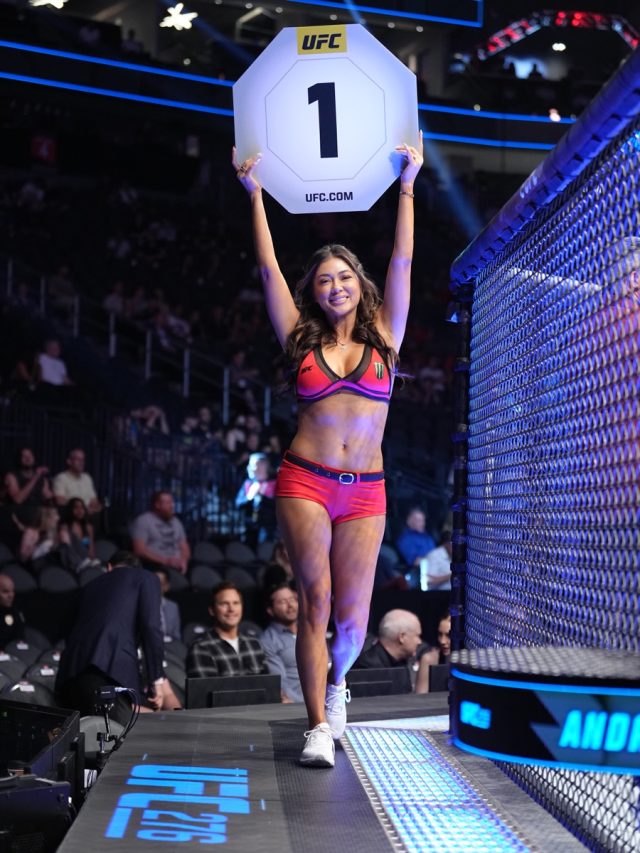 Ariyanny Celeste shared her workout secrets in an interview with Muscle and Fitness. "I'm definitely a butt girl. I like a guy to have some nice glutes, so he needs to squat and lunge. Muay Thai is also great for the butt—it's a full-body workout. You can feel your abs and glutes work when you're kicking. I train with guys, and I've definitely slapped a couple around!"
Anna Bechtel is a freelance writer currently based in Hamden, CT.
Read more
---