20 Amazing Bodies of Victoria's Secret Angels
Here's how they stay in shape.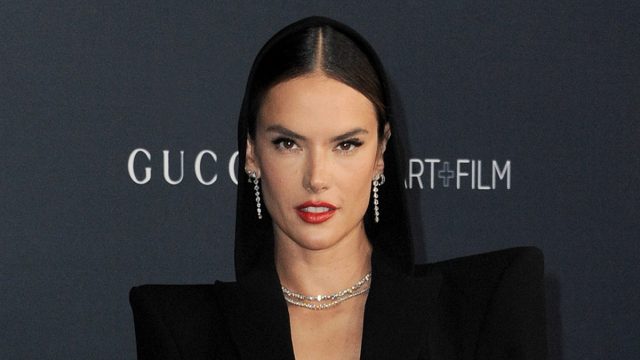 Get ready to be inspired by the incredible bodies of Victoria's Secret Angels as they reveal their wellness secrets. From Jasmine Tookes' protein-packed mornings to Lais Ribeiro's underwater workouts, these models take their fitness seriously. Sara Sampaio's diverse workout routine, Josephine Skriver's love for weightlifting, and Elsa Hosk's balanced diet are just a glimpse of their dedication. Karlie Kloss's shift towards clean eating and Candice Swanepoel's commitment to resistance training showcase their holistic approach. Even the legendary Heidi Klum maintains her year-round wellness. Discover the healthy habits, workouts, and diets that keep these angels in top shape, ready to grace the Victoria's Secret runway.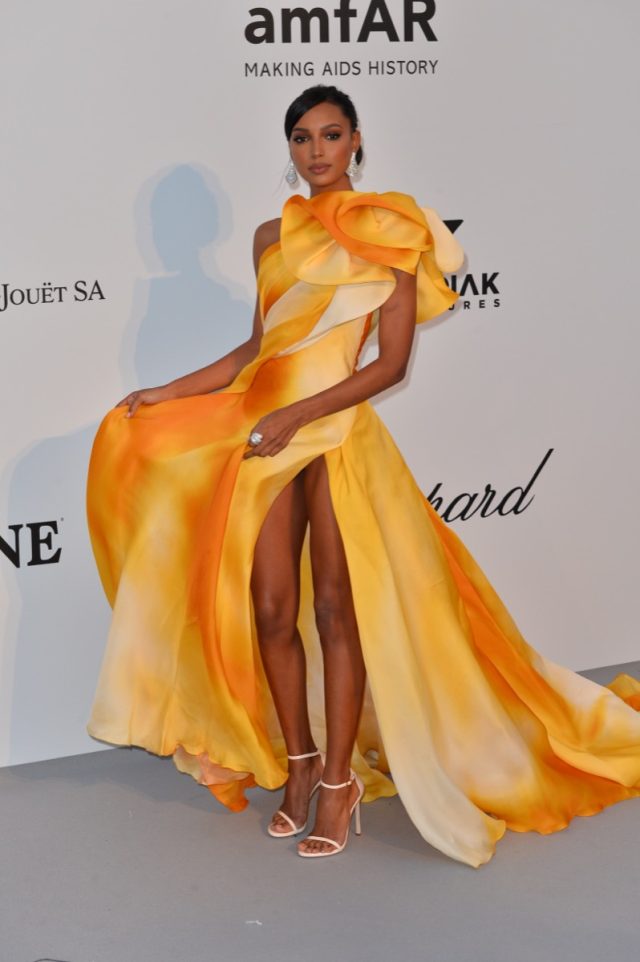 Jasmine Tookes shared her wellness secrets with Byrdie. She says that she likes making protein shakes. "Normally I wake up at 9 a.m. I'll start out with a protein shake. I'm always working out, so I need to make sure I'm giving my muscles protein. I love to do banana, strawberries, plant protein powder, goji berries, cacao, and a little bit of almond milk."
Lais Ribeiro talked about her wellness journey with Byrdie. "I'm a lucky girl that I used to eat everything and nothing would happen and now because I'm getting older, I see the changes. Not because of my body but because of my health, especially with the coronavirus, your immune system…you need to boost it up. I've been doing sauna and ice because my fiancé is an athlete and he has such good habits. I also found this new underwater workout, XPT Life, where you put the weights under the water and you do squats, lunges, and jumps—it's really good for your respiratory system."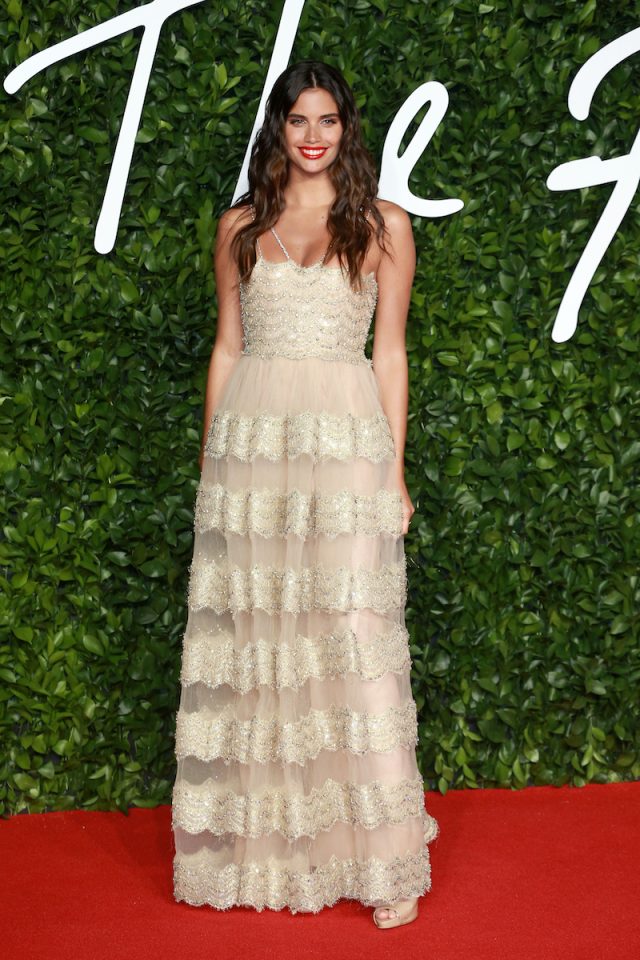 Sara Sampaio shared her wellness secrets with HollywoodLife. She says that she does a variety of things to keep herself in shape. "I've been doing a little bit of everything. I've been doing some cardio classes, especially when I'm in LA and then I'll do resistance training or weight training, mixed with a little bit of cardio. Sometimes I'll go to pilates, I just try to do a little bit of everything."
Josephine Skriver shared some of her workout secrets with Vogue. In it, she said that she got some advice from her fellow Victoria's Secret Angel. "Jasmine Tookes got me into lifting weights. I had never seen my body change so quickly. I like to train and lift weights three to five days a week as I find it the best stress release or go for a boxing session. I used to go to an authentic boxing gym but I just want to sweat and get boxing fitness so now I see a friend if I'm in Nashville or I go to Dogpound in New York. When I travel I always ask if I can stay in a hotel with a gym but if they don't have one I just train in my room and do chair dips and do exercise with my body weight. I travel with my ankle cables and resistance bands so that I can do something."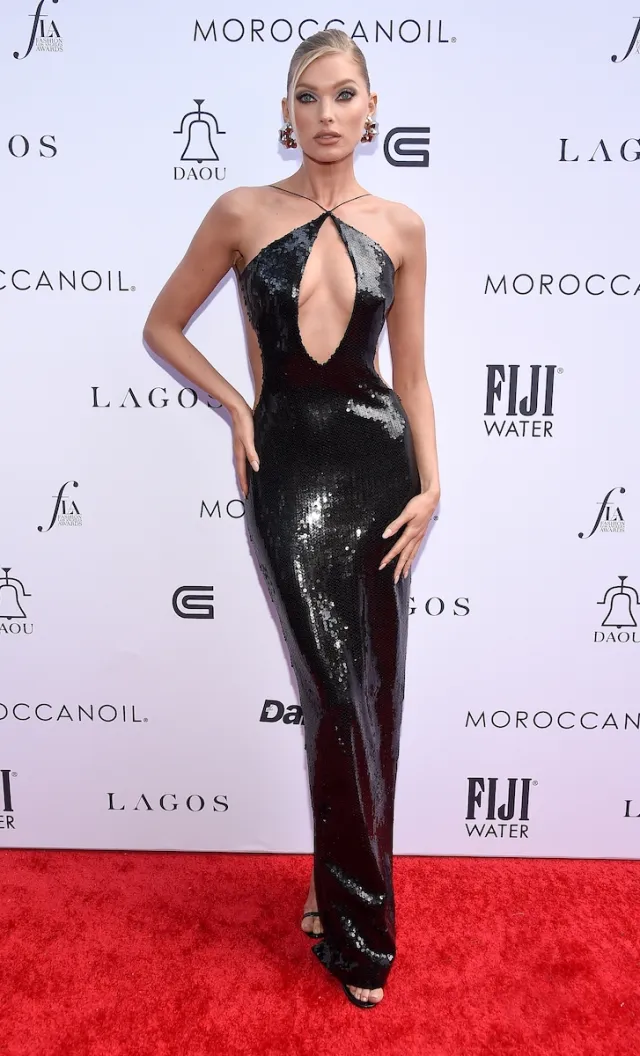 Elsa Hosk talked about how she eats before a show to ELLE. "I think it's really all about balance. I try to stay away from processed food and eat organic with lots of vegetables and really nourishing foods to keep me strong. You have to eat properly to do the show because it's a lot of energy—and the runway is long!"
In an interview with Byrdie, Karlie Kloss talked about how her diet evolved. "I really learned and got excited about baking and cooking with healthy ingredients, fresh ingredients, a more balanced diet of vegetables and protein, and learning what it means to actually eat clean. In doing so, I not only feel better in my body and more confident in my body, but I also have so much more energy. That has been a whole other education."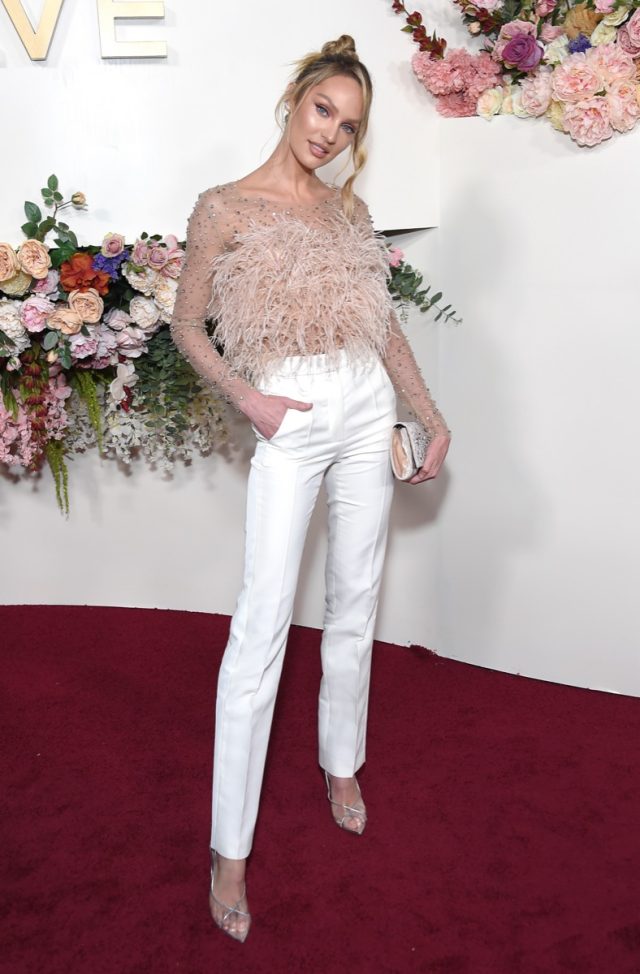 In an interview with Allure, Candice Swanepoel is one of many models who shares how they prepare for the Victoria's Secret Fashion Show. "I do a lot of resistance training, weights, yoga, and Pilates. I eat what I usually eat, maybe even a little bit more, because I'm tired from working out, but I eat clean."
Heidi Klum tells Glamour that her wellness is a year-round thing. "I pretend it's bikini season all year and regularly make healthy decisions. My favorite workout is a long run along the Westside Highway, which stretches along the Hudson River in New York City…it's a beautiful path, and you always feel surrounded by such an amazing community. You see the same people running every morning, and they inspire me to keep going. That and knowing there is a Starbucks coffee at the end of the route!"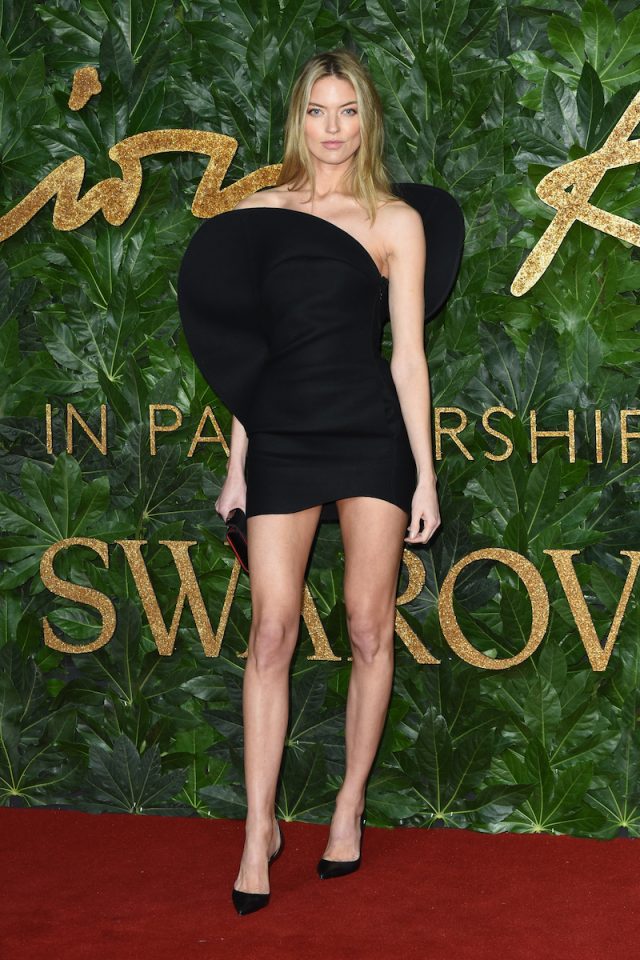 Martha Hunt makes sure to eat healthy. She shared some of her favorite foods with Bonberi.com. "I love salmon and kale because those are healthy fats and protein. Sweet potatoes are delicious. I love that Hu Kitchen does a healthy version of the chicken tenders. And I love smoothies."
Alessandra Ambrosio shared her Victoria's Secret Fashion Show prep with Allure. "I started three months ago trying to work out every day. I do different things—Pilates, barre, Physique 57 yoga, outside sports, all kinds of things. The last week, I do eat differently, yes. I cut the carbs and the sugar, and I eat protein, but I don't know whether cheese is considered a carb. I could never survive without cheese."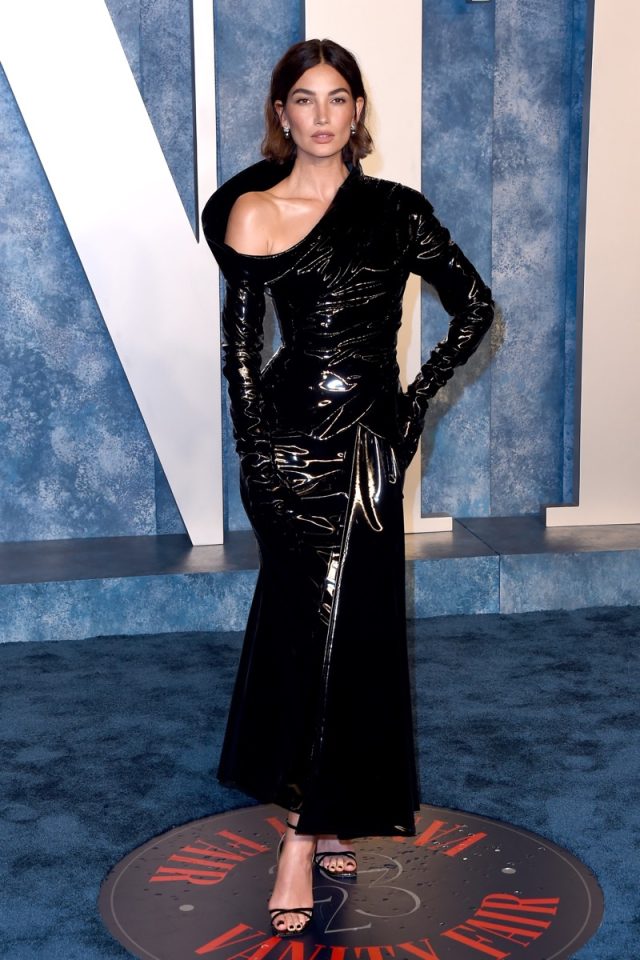 Lily Aldridge also shared her fashion show prep with Allure. "About two months in advance, I'll start amping up my workouts and changing my diet slightly," she says. "And I'll go to two workouts a day. I'll do Ballet Beautiful and Pilates—it just depends on which city I'm in. In Nashville, I'll do Pilates, and here, I do Ballet Beautiful. I eat a lot of protein and vegetables. I love to make myself roast chicken. And I feel good now. I feel confident and ready for the runway."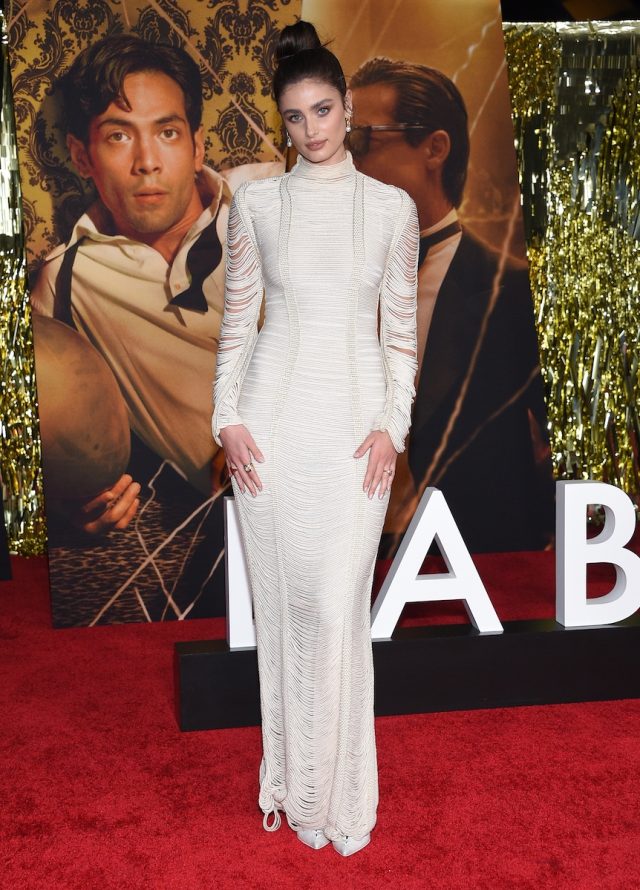 Taylor Hill tells Harper's Bazaar that she works with trainer Lauren Duhamel to keep herself in shape. "We do a lot of muscle-isolation exercises where you do slow, controlled movements for certain areas of your body that you're trying to target," she said. "It's hard because you have a lot more little muscles than you think you do. When you activate them, it's one of the hardest things I've ever done in my life. My whole body was quivering. I can't control my shaking; it's crazy."df44d9eab23ea271ddde7545ae2c09ec
Stella Maxwell shared her wellness tips in an interview with HollywoodLife. "For me, the mind and body are the keys," she says. "A healthy mind equals a healthy body. I try to do yoga and meditate every day. I eat clean and fresh and drink a lot of water. I think avoiding stress is also a big key to a healthy life."
Erin Heatherton opened up about her diet in an interview with People. "I always eat healthy because you don't want to dig yourself in a hole," says Heatherton. "The best diet is to focus on what you should be eating, and knowing how the foods you're eating are helping you be healthier and look more beautiful. What you put in your body is what makes you glow and look healthy and gorgeous."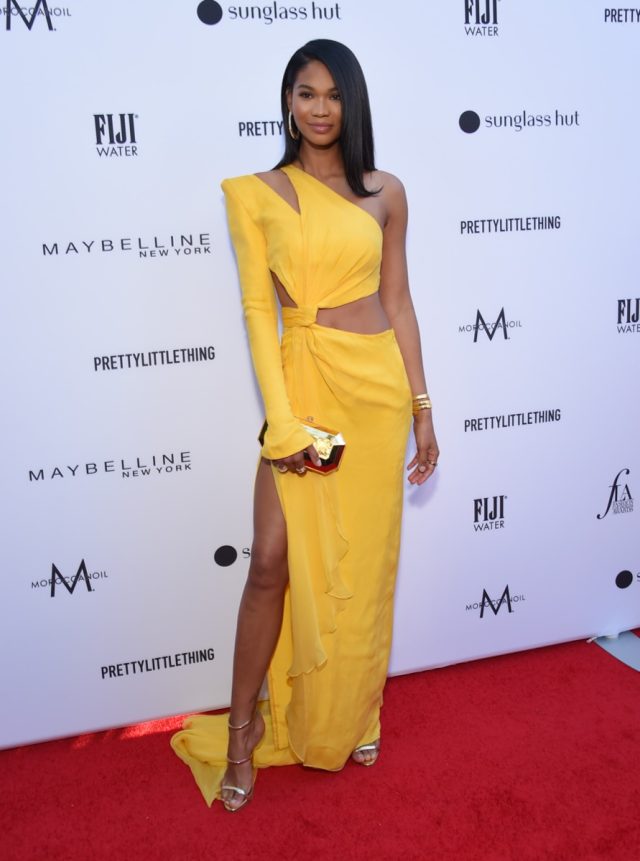 Chanel Iman is all about self-care. She shared her favorite things to do in an interview with W Magazine. "Taking some time for yourself is always necessary. I like to write, so I always write down my thoughts and everything that's going on in my life in my journal. That really helps me mentally. And talking to someone as well—I always think everybody needs someone to talk to."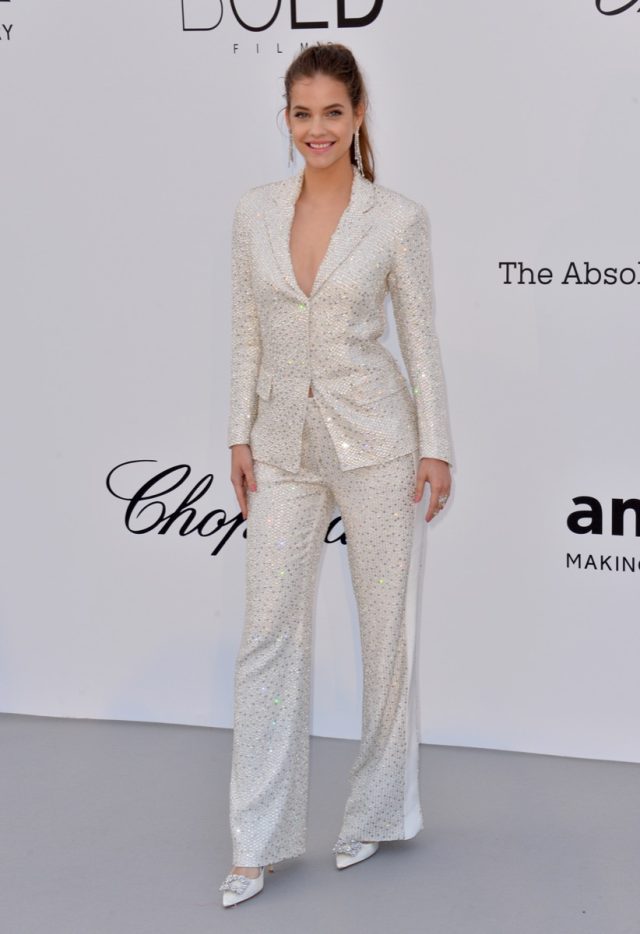 Barbara Palvin shared some of her favorite workouts with Us Weekly. She says that she loves doing reverse lunges with a stability ball, as it comes in handy for photoshoots. "You have the ball, you put one leg on it and one behind you. So you bend down straight and put your leg back straight, stand up and then go down. You do that eight times, both legs, and actually if you do it before a shoot, for example, it really lifts your butt."
In the same Allure interview, Jac Jagaciak revealed that she doesn't have a specific routine for getting ready for the Victoria's Secret Show. "It's more that I work out almost every day, and normally I only do it three times a week," she explained. "I do a little bit of boxing, a little bit of Pilates. It's a mix of things. And I just eat healthy, three proper meals a day and then some snacks in between. What would I avoid? Uh, probably dairy. I don't really eat dairy so much anymore. I think dairy makes you a little bloated. And I think people really just found out lately, it's not really good for your body, so I trust that."
Behati Prinsloo makes sure to take care of her skin. She shared her secrets with The Cut. "For my morning skin-care routine, I'll start by washing my face. I use a nice eye cream, and then the essence. If it's daytime, I'll do an oil-free SPF. Sometimes I'll add a BB cream to get a little color. I like to curl my lashes because I don't always put on mascara."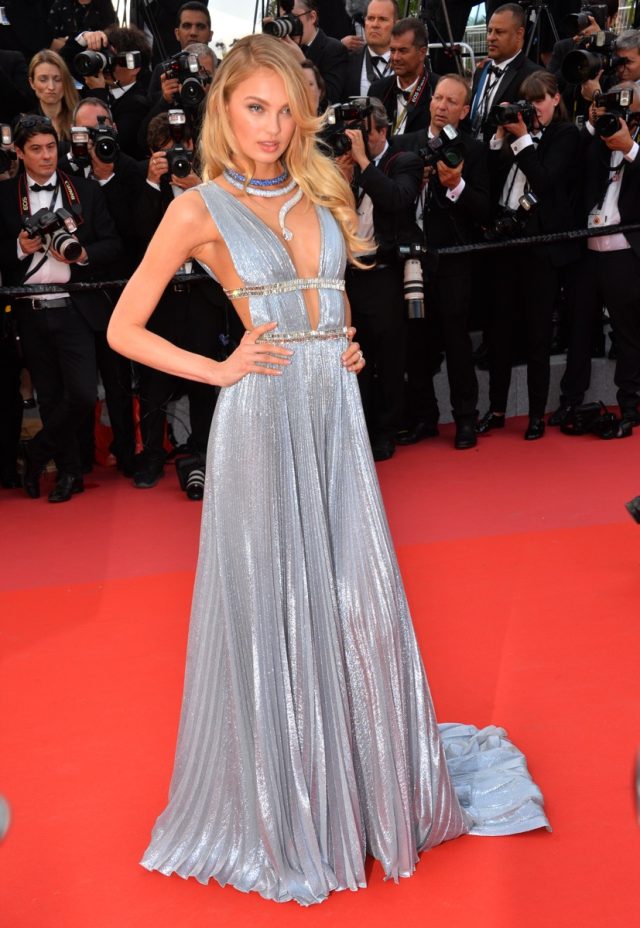 Romee Strijd shared her workout secrets in an interview with ELLE. "What I always fit in my workout schedule is running, incline walks and stairs. So I would say going on a treadmill, run 15 minutes, 15 minutes incline walk, run 15 minutes, 15 minutes incline walk. That will make you sweat, but you will feel energised."
The longest-running Angel, Adriana Lima, shared her workout secrets with Life & Style. "I do like three times a week of functional training and three times a week of boxing. Soon I will be implementing Pilates and possibly yoga. I love working out."
Anna Bechtel is a freelance writer currently based in Hamden, CT.
Read more
---