20 Amazing Over-60 Bodies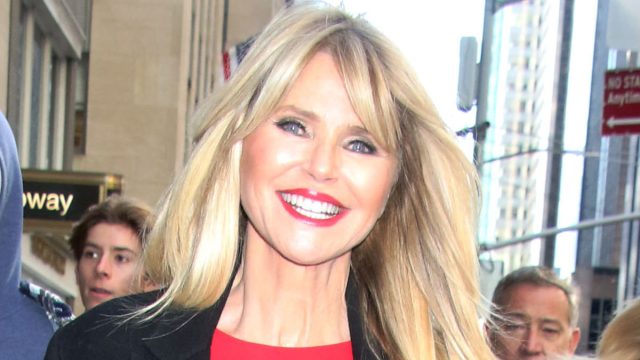 In a world where youth is often glorified, we are thrilled to present a truly awe-inspiring collection showcasing the beauty and vitality of individuals aged 60 and beyond. "20 Amazing Over-60 Bodies" is a tribute to the remarkable men and women who have defied societal expectations and embraced their bodies with grace, strength, and undeniable confidence. We delve into their routines, exploring the lifestyles, nutrition, and fitness regimens that have contributed to their incredible transformations. Get ready to celebrate the indomitable spirit that thrives in these remarkable bodies and embrace the power of age-defying wellness.
`
The Karate Kid star opened up about his life and career in an interview with The Guardian. Macchio says that he is grateful for the career he's been able to have and that he is at peace with his life. "Pride, and privilege. It sounds like I'm feeding you bullshit, but I'm not. It's been a unique experience. It's been a unique existence. How healthy is it, at the age of 60, to sit in nostalgia so much? I don't know. I just know I'm at peace with it."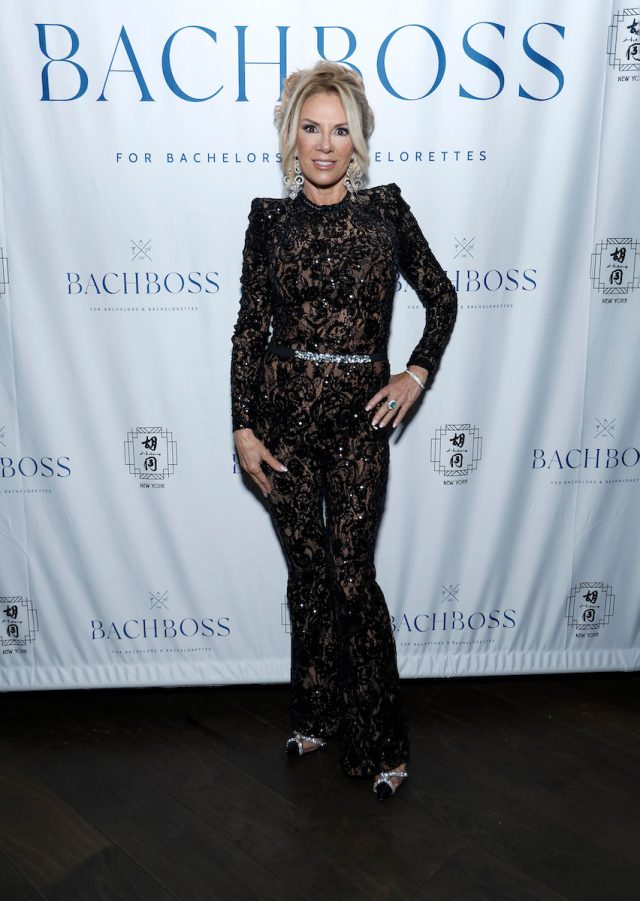 The Real Housewives star shared some of her favorite workouts with Us Weekly. She says that she likes to do a variety of different things. "I'm doing a lot of combinations. So I'm doing Exhale, which is all about Core Fusion. I do core training, I do tennis and I run — intermittently. I run for a mile on a treadmill. So it's working."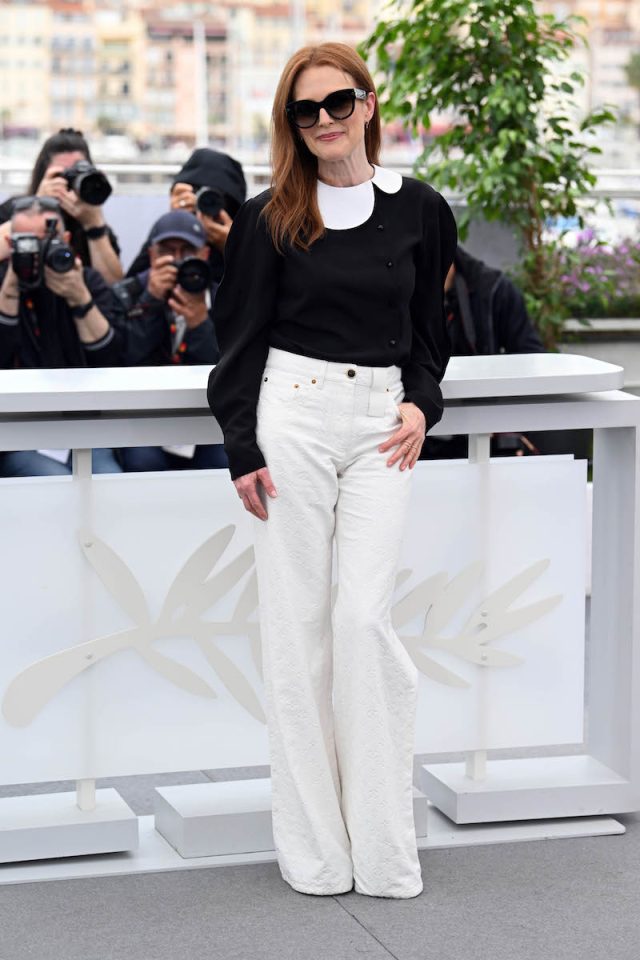 Actress Julianne Moore has amazing skin, which has kept her looking the same for decades. Moore shared her biggest skincare secret in an interview with The Sunday Times Style. "My mother has a lot to do with it because she wouldn't let us go in the sun. She couldn't be in the sun and I look just like her. I wear a sunscreen on my face every day and a hat too."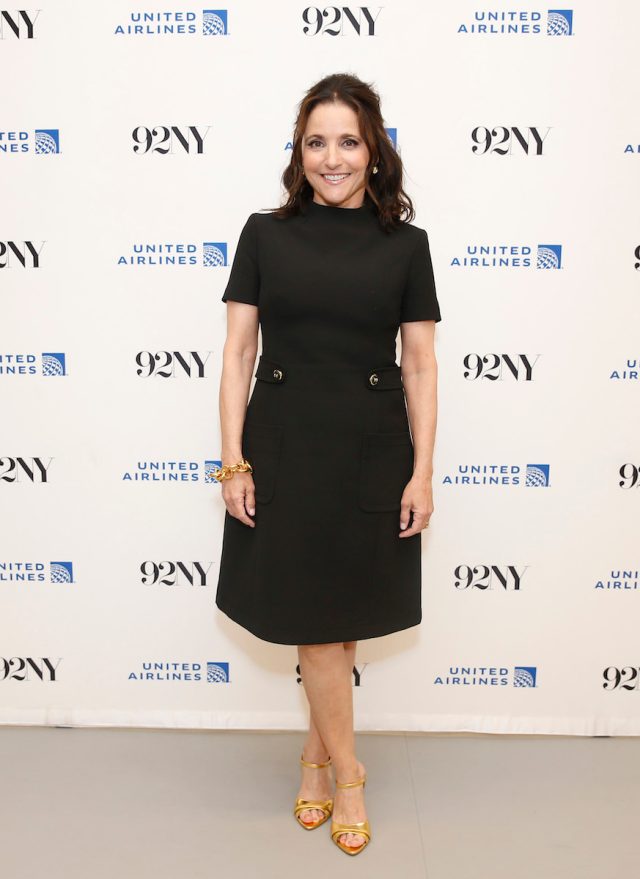 Actress Julia Louis-Dreyfuss opened up about how she recovered from breast cancer in a 2019 interview with TV Week.  "I've always been a healthy eater and an exerciser, but now I'm even more so," she says. "I'm kind of hyper-vigilant about it; getting a certain amount of exercise in for certain a week and trying to live as clean a diet as I possibly can. I mean, you know, within moderation!"
Angela Bassett shared her workout routine in an interview. The Oscar-winner says that she makes sure to be consistent with her exercise, and that her workouts are determined by her diet. "I go in the morning because my workout quotient will diminish as the day goes on. Maybe Monday, Tuesday, I'll do cardio; Wednesday, Thursday, because I'm eating protein, I'll do strength building; and then Thursday, Friday, Saturday, Sunday, when I'm eating all that fat, then it's about deep breathing, a massage, yoga."
Christie Brinkley shared the secrets to her good looks in an interview with Byrdie. She says that skincare is very important to her. "I start every day by exfoliating my face. That's something I've done for the past 40 years. I feel like it's really contributed to my skin feeling fresh and smooth. Forty years ago, I read an article that said men always look five years younger than women who are their same age. They contributed that to them shaving every day, and the daily exfoliating with shaving their skin makes them look younger. I was like, I'm not going to let them get away with that! I use the Authentic Skin Care Closeup Instant Wrinkle Reducer & Treatment from my skincare line because it's gentle. The whole line was modeled after the skincare ritual I already have."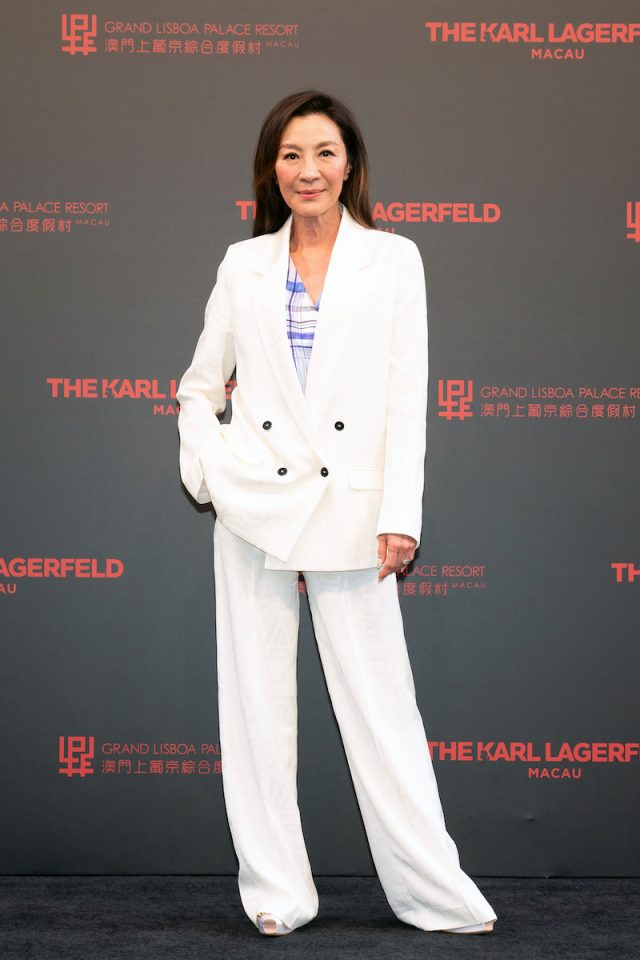 The Oscar winner shared some of her skincare secrets in an interview. She says that protecting her skin from the sun is very important to her. "I also used to suntan back in the '80s when it was trendy to do so. But I noticed that doing so aged my skin, so I stopped and now, I never go anywhere without slapping on sunscreen first."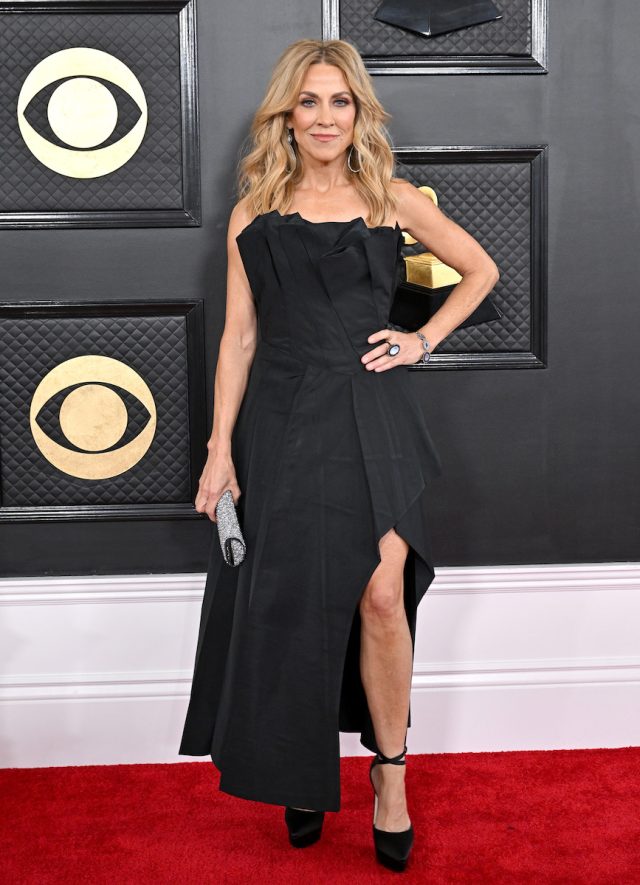 Singer Sheryl Crow spends a lot of time outside. One thing she likes to do is go to the lake and do water activities. She shared this photo on Instagram of herself going boating. Crow captioned the post, "Happy Sunday everybody!! And yes, I do have a life outside of being a Milwaukee Bucks fan!"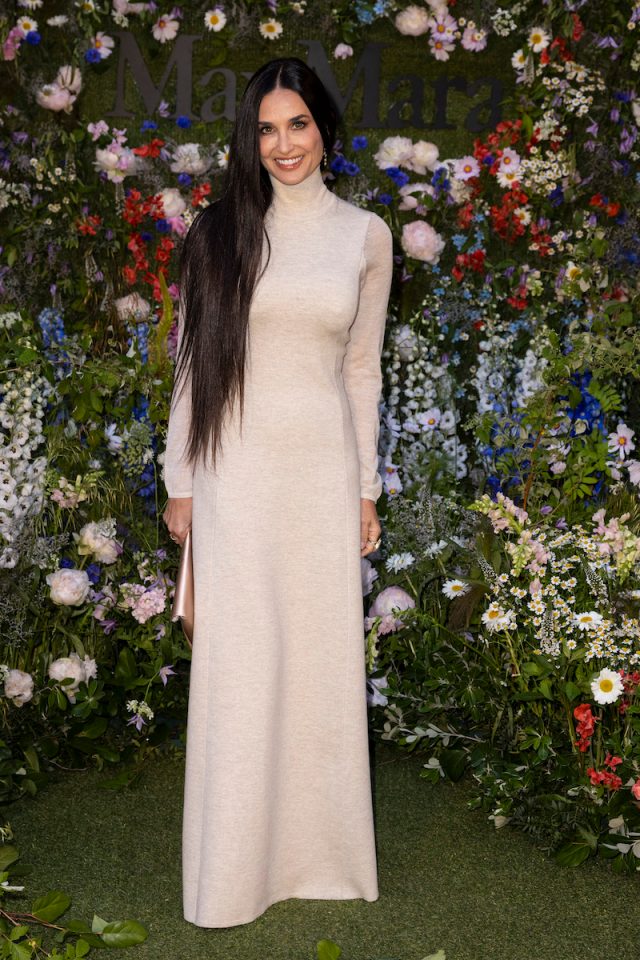 Demi Moore has incredible skin, and shared some of her secrets in a 2019 interview with Harper's Bazaar. In it, she uses a Georgia Louise Lift and a sculpting stone to evenly spread the products on her face, and Moore also says that there are other benefits to doing this.  ​​"You work through all the tension in your face. It activates the blood flow in your skin. When you're over 50 and you feel like your skin is hitting the floor, this is an incredible uplift."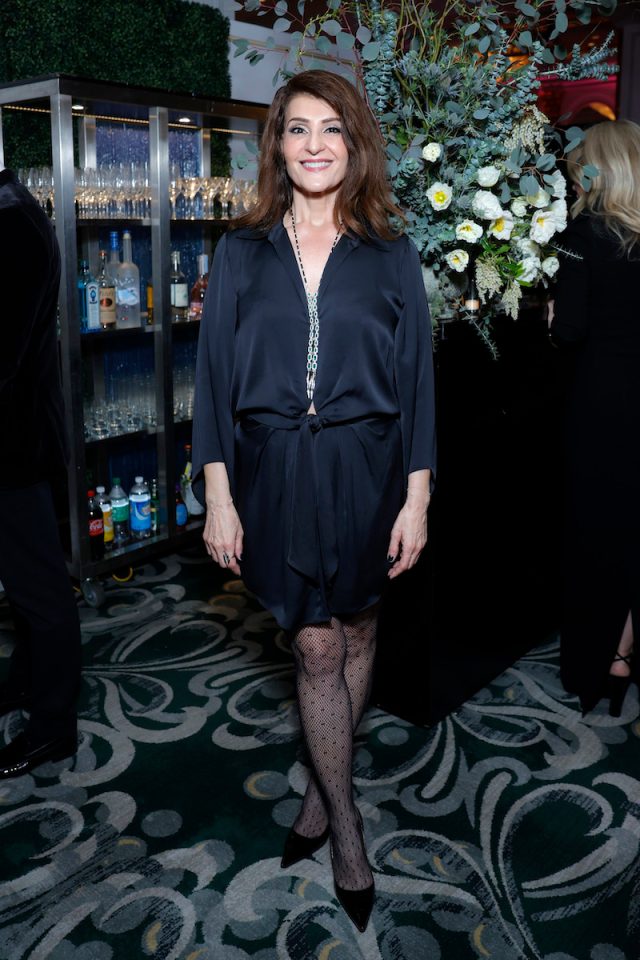 Nia Vardalos is open about her struggles with her weight and health. In a 2014 interview with OaklandCountyMoms.com, she talked about her typical diet. "What I try to do in our house is we try to do things that are whole grain, and also we use tomato sauces that don't have any preservatives in them. We have to be real. Not everyone has time to be at home and have an apron on, and make a three course meal. So, it's just very easy I think to make healthy choices."
df44d9eab23ea271ddde7545ae2c09ec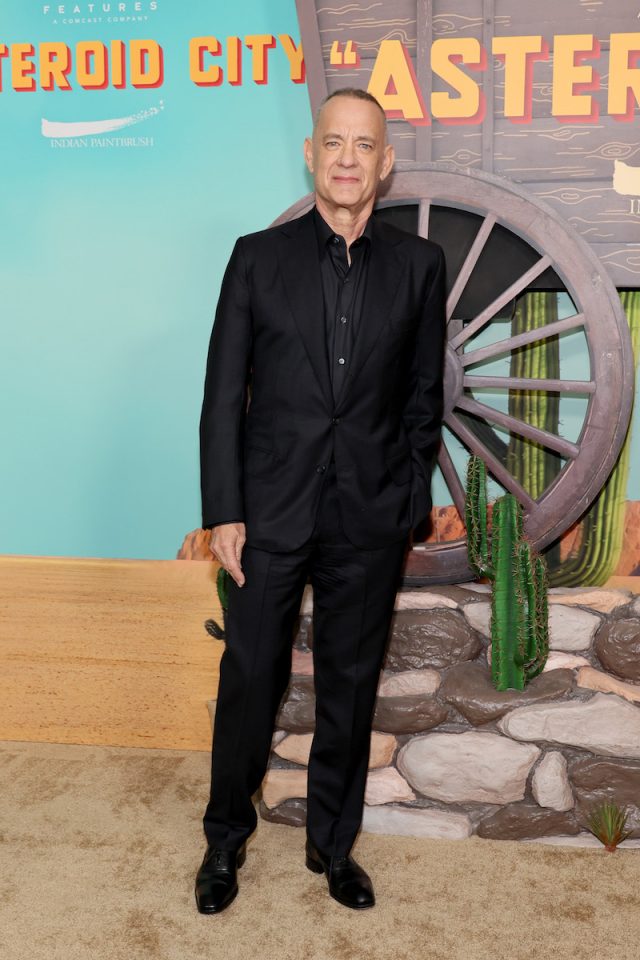 Tom Hanks has type 2 diabetes, which means he has to take care of his health. Hanks opened up about his approach in an interview on the Sooo Many White Guys podcast. "Part of it is because of my genes and part of it is because of the horrible lifestyle that I led of eating anything. So now the first thing that I do is I try to take care of that. "I try to get, every single day, one hour of activity. That can be anything from a treadmill or a walk or a hike with a dog but it has to be one hour every single day."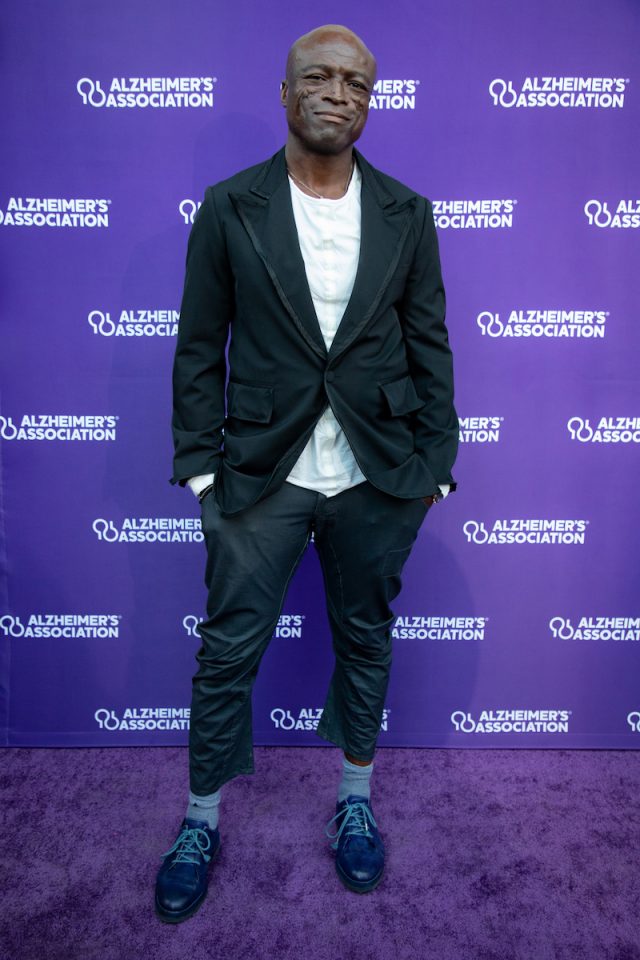 Singer Seal opened up about his diet in an interview with GourmetTraveler.com. "I'm vegan with pescatarian tendencies. My reason for veganism isn't to avoid eating meat, though, so if I felt like having a steak, then I'd go and have a great steak. I just haven't felt like it in the past year."
The U2 frontman and humanitarian opened up about what he wants people to take away from the band's songs in an interview with The Los Angeles Times. "Even before U2 had a record deal, we played an anti-apartheid show. We were insufferable from a very early age. (laughs) This is the arrogance of great songwriting. John Fogerty had it. Bob Dylan, Kendrick Lamar, John Lennon, Bob Marley … If U2 communicated anything, outside of the personal conversations of our songs, I hope it was: The world is more malleable than you think. These immovable objects are not immovable."
The boxer notably came out of retirement in 2020 to fight Mike Tyson. Holyfield also shares a bunch of workout videos on social media. In them, he is seen lifting weights with a trainer. The Mayo Clinic states that weight training has many benefits. "Strength training may enhance your quality of life and improve your ability to do everyday activities. Strength training can also protect your joints from injury. Building muscle also can contribute to better balance and may reduce your risk of falls. This can help you maintain independence as you age. Strength training can reduce the signs and symptoms of many chronic conditions, such as arthritis, back pain, obesity, heart disease, depression and diabetes."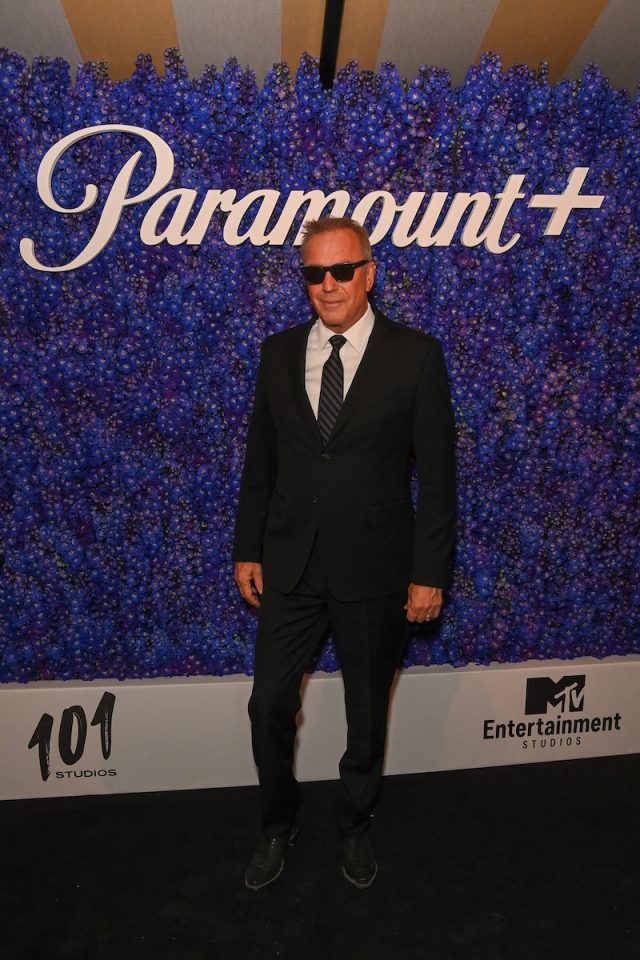 Kevin Costner isn't just an outdoors guy when he's on the set of Yellowstone. He told GQ that he spends a lot of time outside, and makes sure to stay active on a regular basis. "I love a little horseback riding, followed by taking the kids out to the tide pools and just running around looking for crabs. I've been real lucky about a lot of things in my life, but one of the things has been this ability to stay healthy. I think one of the big things that helps me is that I don't sit it out. I move. I get out there and take the biggest bite out of life that's possible."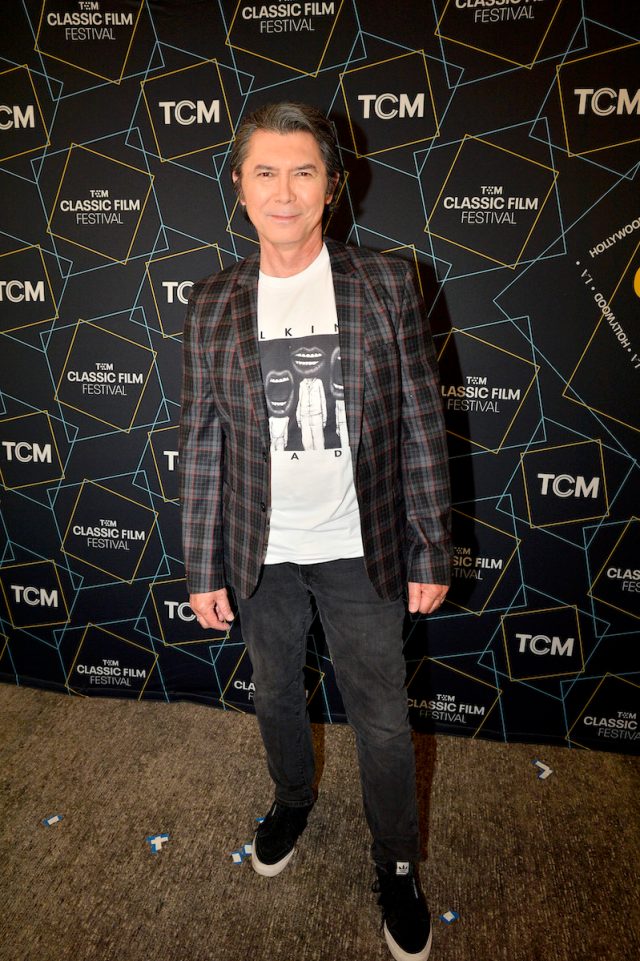 Actor and singer Lou Diamond Phillips shared some of his favorite wellness and lifestyle products in an interview with New York Magazine. He says that he likes to take relaxing baths to help with his wellbeing, particularly with oils. "It wasn't until I was working on location as a director rather than an actor that I started really appreciating those things. Directing is infinitely more stressful than acting, because you're being asked a dozen questions every hour and having to pay attention to the minutiae. There's no rest. And at the end of the day, man, a therapeutic bath prepares me to actually get some sleep. This specific one comes from Germany and was developed by a priest who used water therapy to heal people. The movie Water Healer is about his life. He was a holistic doctor long, long before it was hip. I'll sometimes combine it with Epsom salts, but this alone is very relaxing."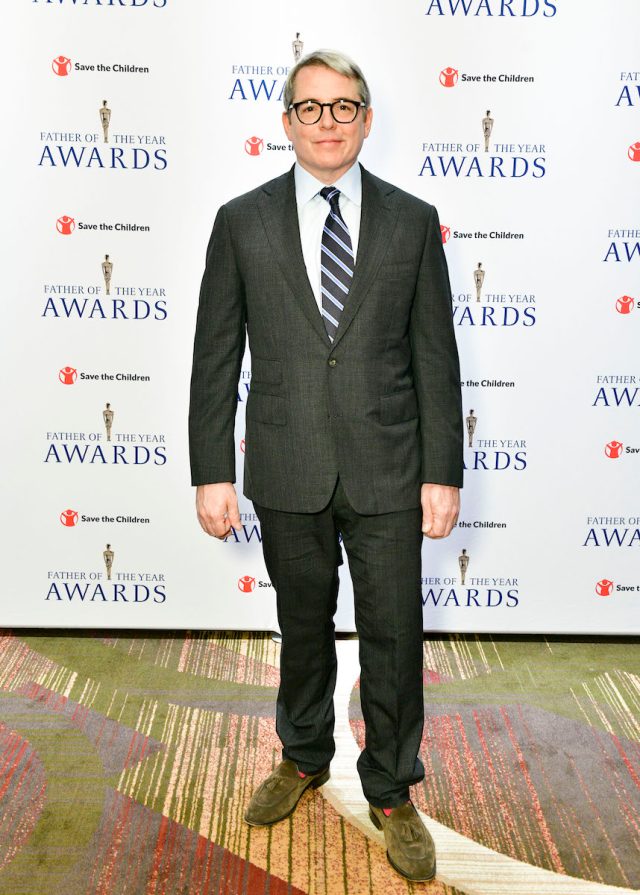 Matthew Broderick and Sarah Jessica Parker opened up about their relationship in an interview with The Hollywood Reporter. Parker says that her husband is an avid cyclist, and Broderick followed that up by talking about what it's like to bike in New York City. "There are so many bike lanes now, and they're safer — you're not in traffic the way you were, so you're not fighting for your life — the feeling is a little different. And I'm now one of the curmudgeons who doesn't like the aggressive cyclists. Sometimes I'm aggressive. I'm in a transitional period."
Actor Antonio Banderas notably had a heart attack in 2017. Not long after that, he opened up about his recovery in an interview with EverythingZoomer.com. "Well, to follow all the prescriptions the doctors give and the advice they give. I was a smoker, and it was gone like this [snaps fingers]. Cold turkey, stop. That's rule No. 1. Then, exercise for me is very important. Don't be in situations of stress — that's very important. That's more complicated for me. I live in situations of stress practically all the time. Take your Aspirin every morning, so as to have your blood a little bit more liquid. If you follow all of those things, you do every six months your stress test, you're going to be fine. But you have to do it. And drinking — not too much. If you drink a little bit of red wine a day, fine. But that's it."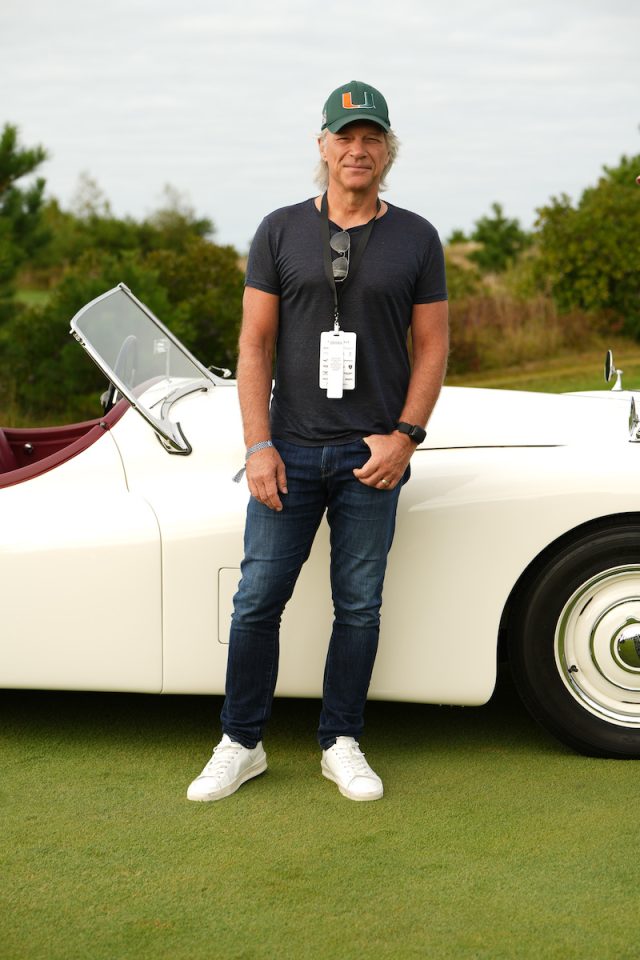 Singer and Bon Jovi frontman, Jon Bon Jovi, shared some of his favorite workouts in this video on Instagram. Bon Jovi does a variety of things to stay in shape. In it, he is seen going on a run, lifting weights, doing sit-ups, and enjoying a pool day with his family. Bon Jovi is also a charitable person, as the Instagram post is advertising donating to World Central Kitchen. 
Singer and actress, Gloria Estefan, shared some of her wellness secrets in an interview with Parade. "Exercise is crucial for me," she says. "I have hardware in my back (my band called me Robo-pop), so it's very important for me to keep active. I do an hour on the elliptical or some other kind of cardio. And I do strength training with rubber bands. My muscles will bulk up a lot, so I like to keep them long and limber. Like most women, I am really trying to stay in top shape. And especially at this decade, it gets a little more difficult."
Anna Bechtel is a freelance writer currently based in Hamden, CT.
Read more
---