Australian Model Natalie Roser Shares Swimsuit Photos of "Mornings"
Here are her top lifestyle habits.
Natalie Roser is rising and shining in her swimsuit. In one of her latest social media posts the Aussie model shows off her amazing body in a bathing suit while modeling. "Mornings," she captioned the series of snaps. "Lovely," commented one of her 1.4 million followers. "Amazing," added another. How does the down under beauty maintain her fabulous form? It all comes down to a few effective health habits. 
`
"I do a lot of different things, I don't like to stick to one type of exercise because this way my body responds better," Natalie told Grazia. One of her go-tos? "I do a reformer Pilates class where I get in, get it done and tick all the boxes," she says. workout, as it "strengthens the body's inner core while increasing its flexibility resulting in improved overall health. It can also promote longer, leaner muscles, injury prevention, relief from stress and back pain, enhanced athletic performance, and heightened mind-body awareness.
Natalie is all about running. "Cardio is really good for me. Most mornings, I will get up, put on my 2XU tights and go for a three-kilometre run either outside or on the treadmill. I do fasted cardio – this means I train before I've had any breakfast – and I think my body responds really well to that in terms of weight loss or controlling my weight. Everybody is completely different though. I grew up running so I feel like my body is built for that, but it's not for everyone," she added to Grazia. 
When she feels more "energised and switched on," Natalie lifts weight. "I hit the gym and do little weight circuits and high intensity training which usually involves skipping, squats, lunges, burpees and ab work. I'll do, like, one minute on, 20 seconds off, four times. I train five days a week. Two days a week, I will choose sleep over getting up and going to the gym," she told Grazia. 
4
A Healthy and Nutrient-Rich Diet
df44d9eab23ea271ddde7545ae2c09ec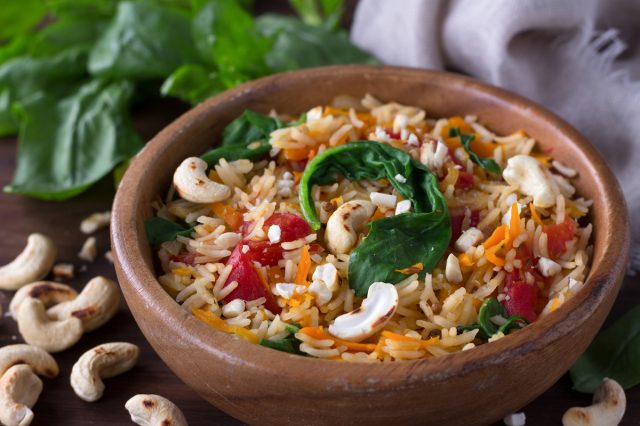 Natalie sticks to a healthy and nutrient rich diet, starting with breakfast. "I am a smoothie breakfast girl. I like almond milk, frozen blueberries, banana, protein powder, chia seeds and cacao," Natalie explains. Lunch is a "second breakfast" for her. "I'll have eggs or something with carbs like a sweet potato or potato with leafy greens and salad." As for lunch, she is "usually on the run so she might grab something to go. "If I'm home, I'll cook up some brown rice with spinach, tomatoes and a dash of soy sauce. I keep my lunch pretty basic because I snack a fair bit throughout the day on fruit and nuts," she added. "For me, dinner's where it's at, that's where I load up." She loves chickpea pasta. "It's delicious! I've been having that with a tomato base with heaps of veggies or a coconut cream sauce. I'm a vegetarian but I do try and eat vegan when the option is available. I'm a pretty big eater so I like that that makes me feel full and curbs my carb craving!" 
Natalie understands the importance of hydration. "I feel most confident when I'm healthy," Natalie explains. "I don't have to look my best but if I've been taking care of myself, I feel so much better. My skin is clearer if I'm eating well, drinking lots of water and staying off the alcohol – and I'm going to feel a lot better in my bikini even if I haven't worked out as much. Feeling like I'm doing good things to my body is my tip because even if I don't look at the top of my game, in that moment, I'm feeling confident about my progress." According to the Mayo Clinic, hydration is important for a variety of reasons. Water helps get rid of waste through urination, perspiration, and bowel movements, keeps your temperature normal, lubricates and cushions joints, and helps protect sensitive tissues.
Leah Groth has decades of experience covering all things health, wellness and fitness related.
Read more
---