BLACKPINK's Lisa Shares Swimsuit Photos From "Summer"
Here's how she stays in shape.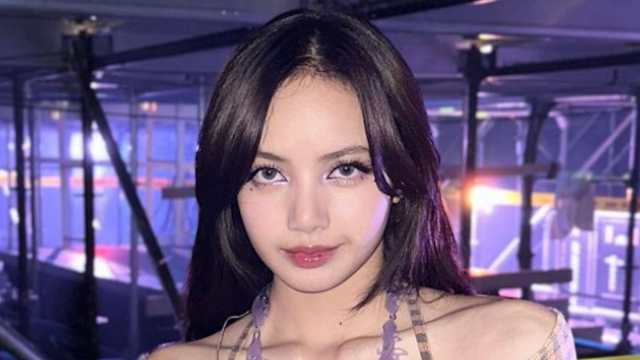 Lisa is one of the most popular singers out there. She is a member of the successful K-pop girl group, BLACKPINK. She just shared some of her vacation highlights on Instagram this week. In them, she is seen by the ocean on a boat, at a resort, and on a plane. Lisa is seen wearing an orange patterned swimsuit and white t-shirt in the photos of her on a boat. She captioned the post, "Summer dump." How does she stay so fit? Read on to see 5 ways Lisa stays in shape and the photos that prove they work.
BLACKPINK is known for their choreography. Naturally, Lisa does a lot of dancing to stay in shape. Harvard Health states, "The evidence for the health benefits of exercise is indisputable. Physiologic studies have demonstrated that regular activity builds muscle and bone, reduces fat, increases aerobic capacity, lowers blood pressure, and improves the ratio of 'good' to 'bad' cholesterol. Dance has been shown to have all the benefits of other forms of exercise. Moreover, by incorporating music, dance may have benefits beyond those of exercise alone. Music stimulates the brain's reward centers, while dance activates its sensory and motor circuits. Dancing has improved balance, gait, and quality of life in people with Parkinson's disease and related movement disorders. And several — but not all — studies have indicated that mastering dance movements and patterns yields greater improvements in memory and problem-solving than walking does."
Lisa loves to pole dance to stay in shape. She shared this set of photos on Instagram. In the first one, she is seen doing a pose on a pole. Lisa captioned the post, "Macau." Insure4Sport states that pole dancing has a lot of benefits. "Many pole dancing manoeuvres require you to lift and hold your own body weight, so it's ideal for building strength in your back muscles, biceps, triceps, and forearms. Even if you come to a class without much upper body strength, you'll soon build it up through pole dancing."df44d9eab23ea271ddde7545ae2c09ec
Lisa likes to swim to stay in shape. She shares a lot of photos on Instagram of herself in the water. Lisa posted this pool photo on her page. Wake Forest University states that swimming has a lot of benefits. "Unlike many other forms of cardio, swimming uses a wide range of muscles. In addition to toning your whole body, swimming builds both strength and endurance…If you have injuries or sore joints, swimming is great for your body. Whether you're recovering from an injury or just looking for a low-impact alternative, swimming is much less jarring than other forms of exercise."
Lisa likes to hike to keep herself in shape. She shared these photos on Instagram of herself hiking on the rocks by the beach. Harvard Health states that hiking has a lot of benefits. "A rigorous hike may offer many of the same physical benefits as interval training, which alternates low- and high-intensity exercise to increase cardiovascular fitness. During a hike, your heart rate goes up as you move up an incline and drops when you head downhill. Traversing an irregular landscape can also build strength."
Swimming isn't the only water-based workout that Lisa likes to do. She also likes to go paddleboarding. She shared these photos of herself paddleboarding in Honolulu on Instagram. Paddleboarding can help improve your balance. The American Heart Association states that balance is important. "Having good balance is important for many activities we do every day, such as walking and going up and down the stairs. Exercises that improve balance can help prevent falls, a common problem in older adults and stroke patients. They can also benefit those who are obese since weight is not always carried or distributed evenly throughout the body. A loss of balance can occur when standing or moving suddenly. Often we are not fully aware that we may have weak balance until we try balance exercises."
Anna Bechtel is a freelance writer currently based in Hamden, CT.
Read more
---