20 Amazing Over-40 Bodies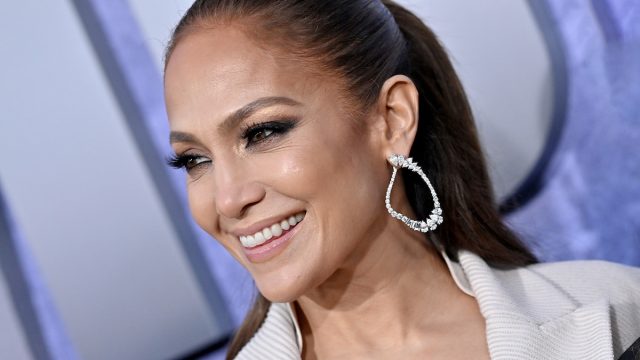 In a world where youthful vitality is often associated with age, it's awe-inspiring to witness celebrities who defy the norms and continue to sport stunning physiques well into their 40s and beyond. Behind these remarkable transformations lies a deeper story—an unwavering dedication to maintaining exceptional health habits. As we delve into the lives of these iconic personalities, we uncover the secrets behind their incredible bodies and the lifestyle choices that have propelled them to age-defying fitness levels. From red carpet stunners to screen idols, these celebrities have become living testaments to the profound impact that positive health practices can have on one's physical well-being. Through mindful eating, regular exercise, and a commitment to self-care, they have defied the hands of time, revealing a roadmap for the rest of us to follow. Read on to see all 20.
`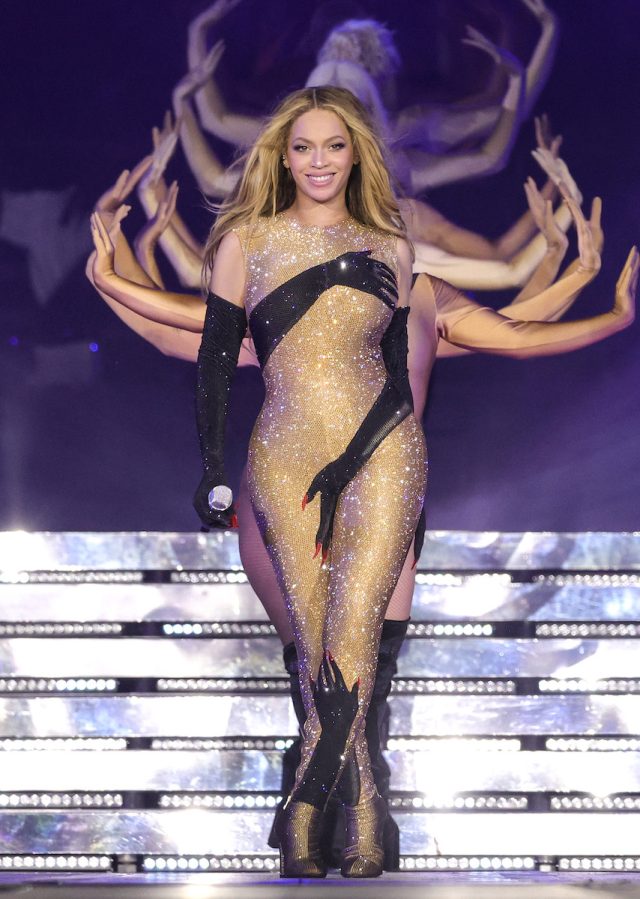 Beyoncé has amazing skin, and she makes sure to keep it healthy. Her makeup artist, Sir John, makes sure to give her tips to take care of it. John shared in an interview with ELLE that he encourages Beyoncé to always remove any makeup she wears. "Always take off makeup at night. It doesn't matter if you're dead tired or drunk, take your makeup off before bed."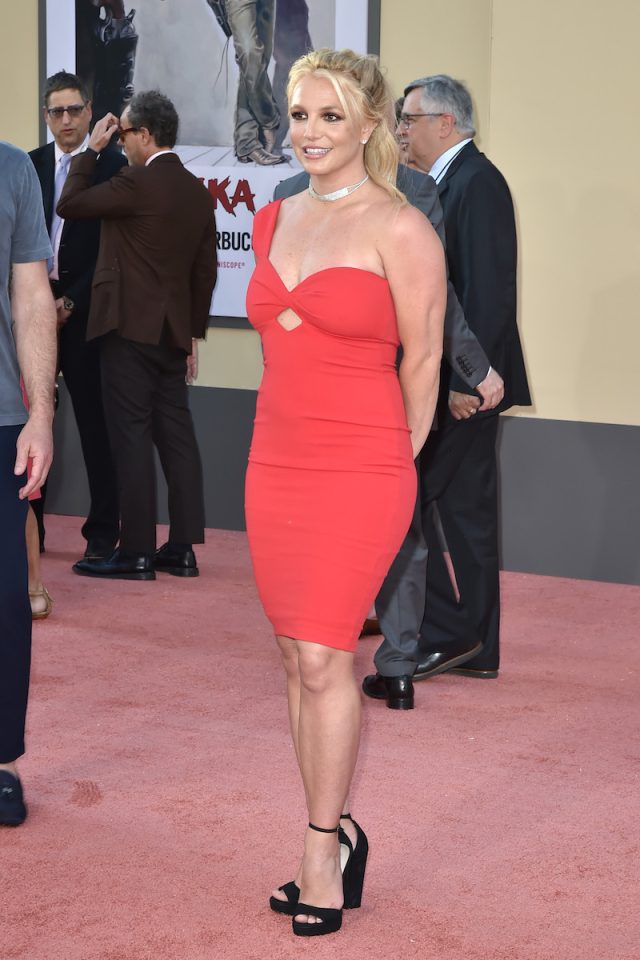 Britney Spears has been dancing all her life, and she's still doing so. Spears is known for posting videos on Instagram of herself dancing at home. Dance has a lot of benefits. Prudential reports, "Dancing requires lots of fast movement and good posture, which can help you gain better control of your body. Moreover, there are 3 primary planes of motion; unlike simple movements such as walking and cycling, which only involve the sagittal plane of your body, dancing works your body from all planes, which means ALL your muscles are involved, not just some."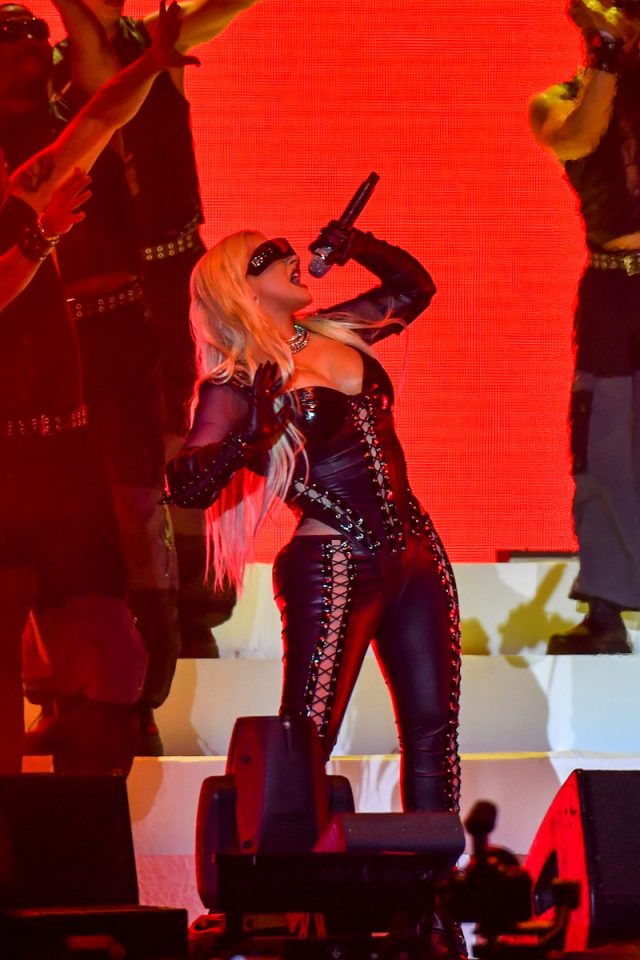 Christina Aguilera shared some of her wellness and beauty secrets in an interview with Marie Claire. She says that she's all about self-care and relaxation. "I live for my epsom salts and my baths. I have so many different scents that I carry with me–everyone makes fun of me. I'll go for rose for calming and lavender for sleep to moisturizing coconut to heavy duty menthol. If I'm congested, I'll reach for eucalyptus—I'm across the board. I need them in my life; I'm obsessed with them. I also like different scented oils. They're mentally refreshing. I'll do little spritzes of rose oil."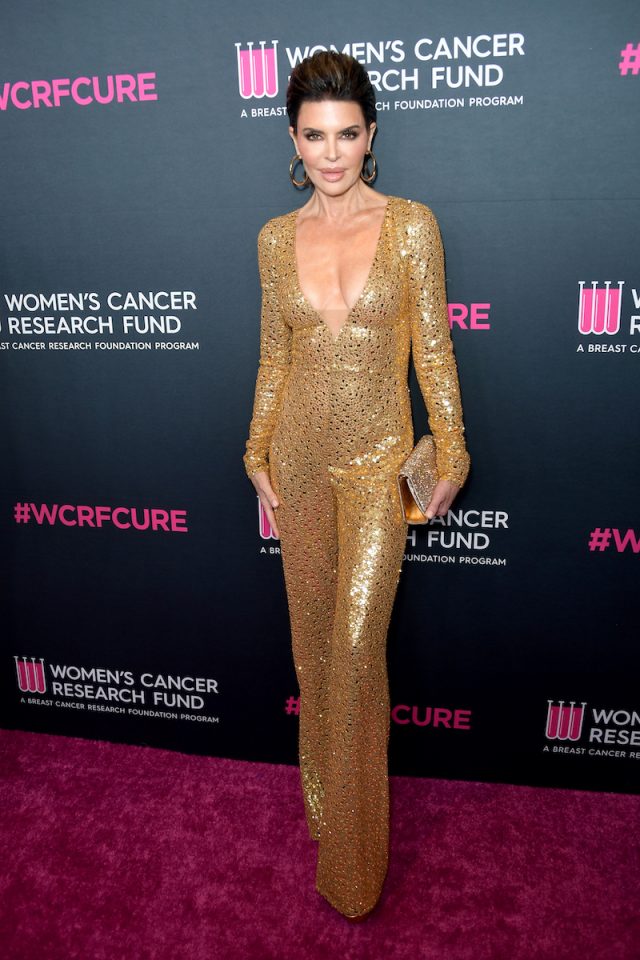 Actress and reality star, Lisa Rinna, opened up about her favorite workouts on her website. She says that she loves to walk to stay in shape. "The thing that keeps it interesting for me is I don't always have 'normal' weeks. When I am traveling, I like to walk. I can walk and walk and walk for miles. Sometimes, I will use the gym in my hotel but if I am in a big city like NYC, I just walk. The time flies by because there is always something exciting going on around me and before you know it, I've covered five miles."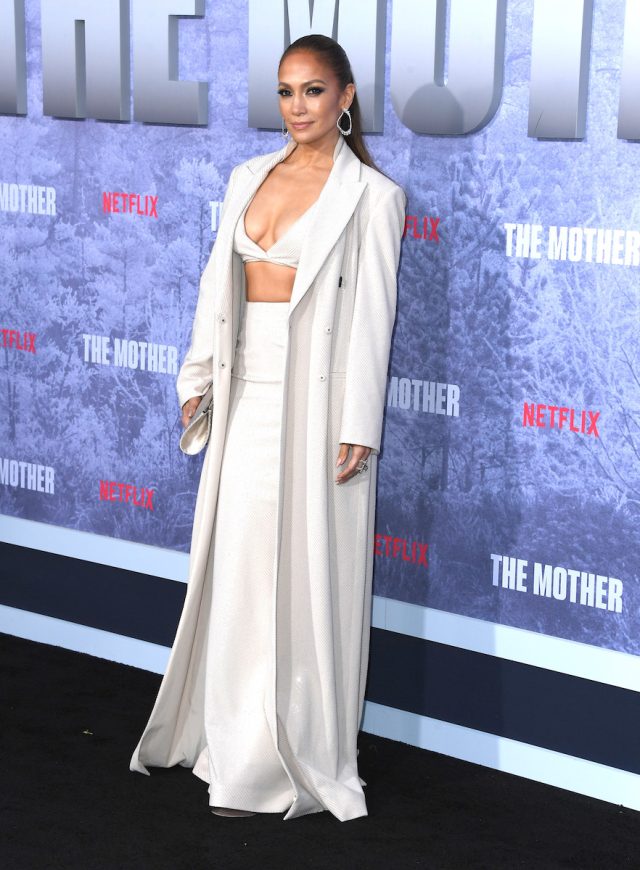 Actress and singer Jennifer Lopez is known for her impressive body and beauty. She also has a high level of confidence in herself. "I think the idea of being curvaceous, being a little bit bigger than normal or smaller than normal, all of that is okay," she told Heat Magazine. "As long as it's healthy. I embrace who I am. I feel sexy, I feel youthful, I feel pretty!"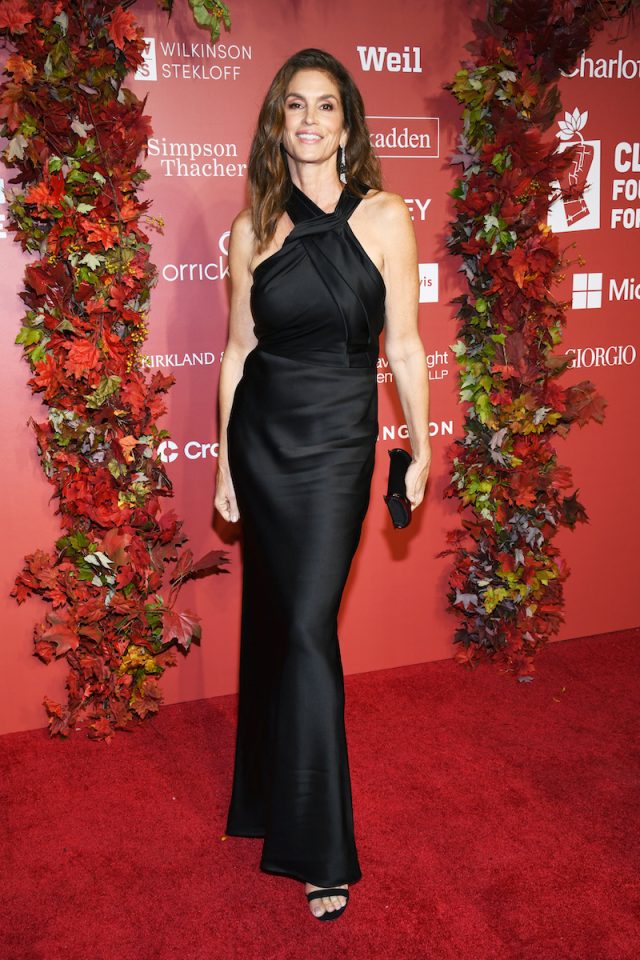 Cindy Crawfod is one of the most successful and gorgeous supermodels of all time, and she still  looks amazing today. "My go-to workout would be 20 minutes of cardio then weights," she said in 2017 to The Cut. "Sometimes the cardio is jumping on a trampoline, using a treadmill or elliptical or running. We have stairs going down to the beach from our house. I put on an audiobook or music while I run the stairs at my house for 20 minutes." df44d9eab23ea271ddde7545ae2c09ec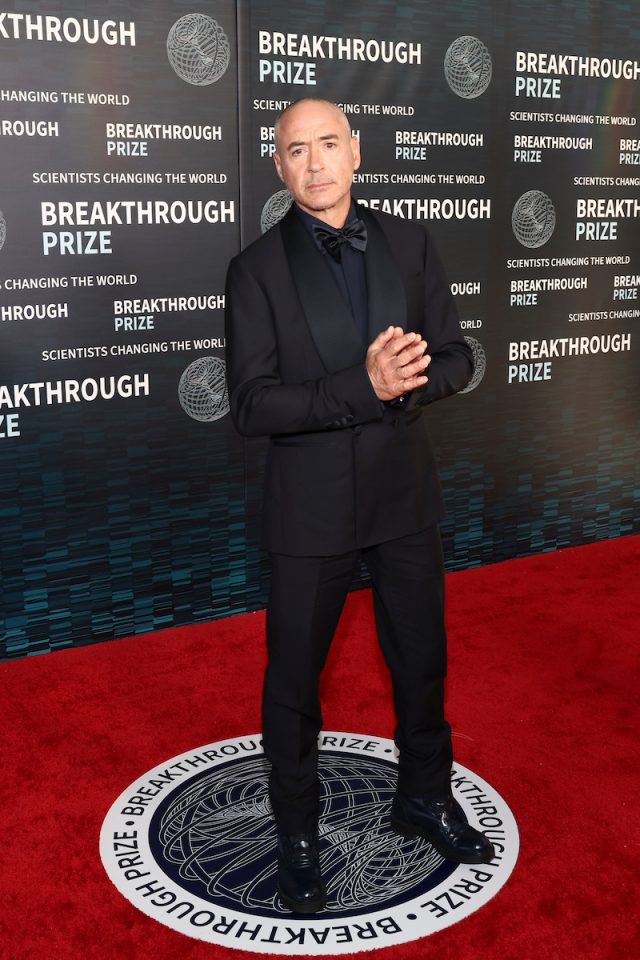 The Iron Man star is open about his struggles with being in the public eye. In an interview on Off Camera, Downey Jr. talked about how he manages to move on from a project without too much mental struggles. "First thing you learn in theater arts: Aesthetic distance. I am not this play I'm doing. I'm not a character in 'The Fantasticks.' I'm not Will from 'Oklahoma.' Aesthetic distance. It's job one. I'm not my work. I'm not what I did with that studio. I'm not that period of time that I spent playing this character. And it sucks because the kid in all of us wants to be like, 'No! It's always gonna be summer camp and we're all holding hands and singing kumbaya. Isn't it?' It's like, 'no! Snap out of it.'"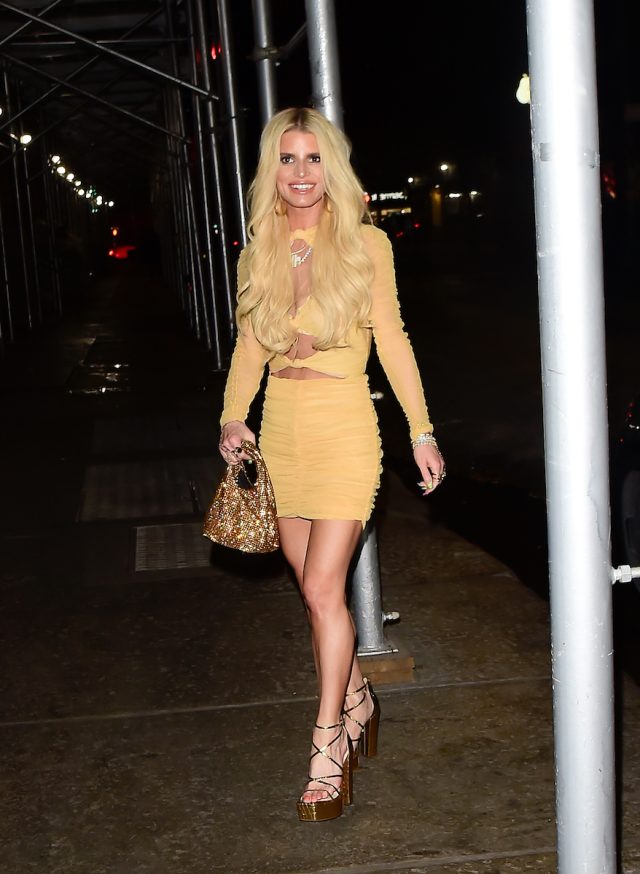 One of the secrets to Jessica Simpson's good looks is her skincare. She shared her tips in an interview with Shape. "During this pandemic, I've gone down a skin-care rabbit hole, and I've been using a red-light therapy mask too," she says. "I'm obsessed with doing red-light therapy treatments at home. I place the anti-inflammatory device everywhere on my body, including my scalp, stomach, and boobs. I have fewer wrinkles at 40 than I did at 38!"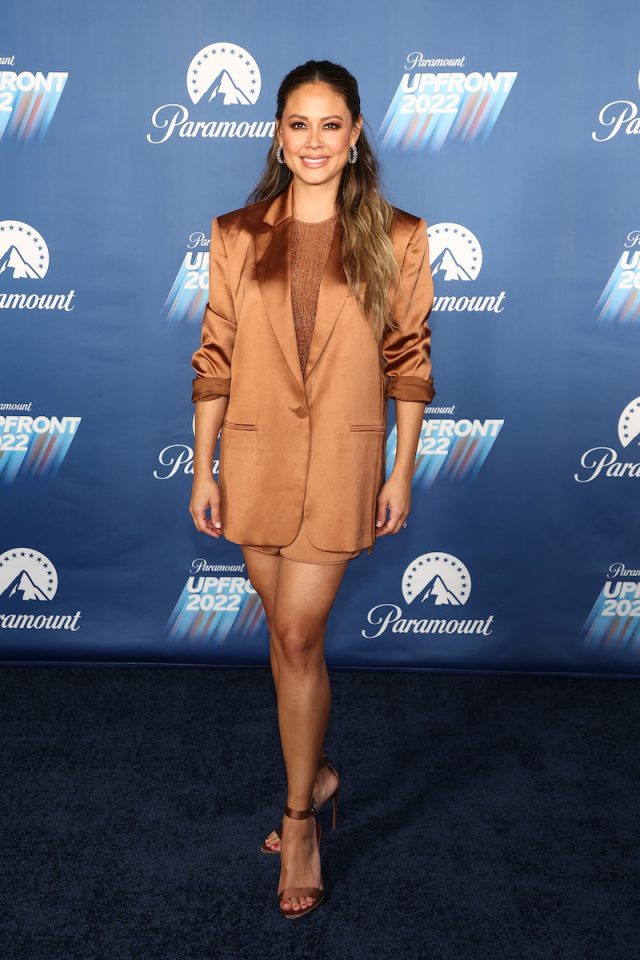 The Love Is Blind host tells Us Weekly that she and her family turn to portion control as a way to help her eat healthy. "I think portion control is always the biggest thing that people can do, because it's impossible to say, 'Change the way you eat.' I have three kids, like, I'm gonna constantly be eating whatever's on their plate. That's just how it is. Nick will tell you, he was a kid where his parents were from the Depression era. So we were from the clean plate era. You had to clean your plate, so it's still instilled within us. I think just portion control for anybody. They'll see a difference."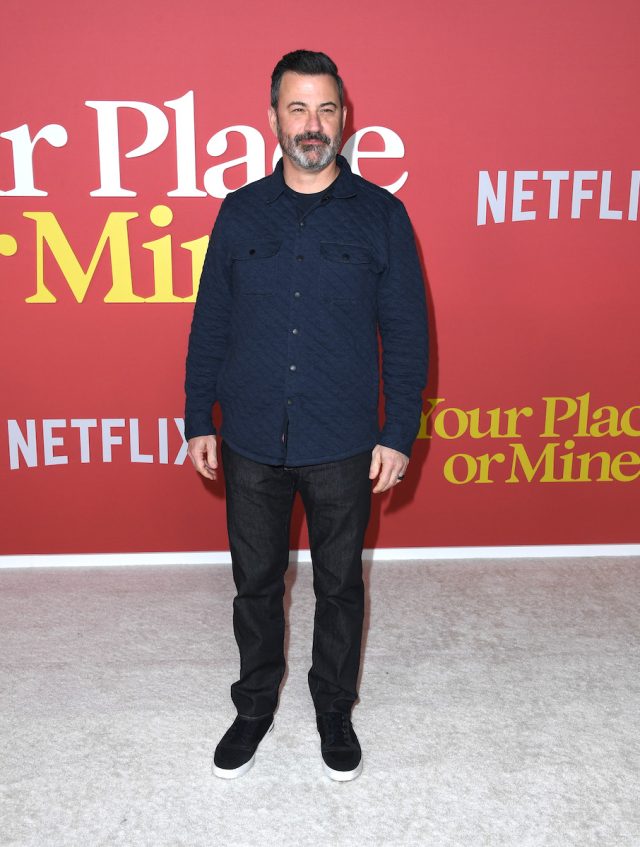 The talk show host opened up about his diet in an interview with Men's Journal. "My new thing — something I've been doing for a couple of years now, actually — is starving myself two days a week. People call it the 5:2 diet, but I've been doing it since before it had a name. On Monday and Thursday, I eat fewer than 500 calories a day, then I eat like a pig for the other five days."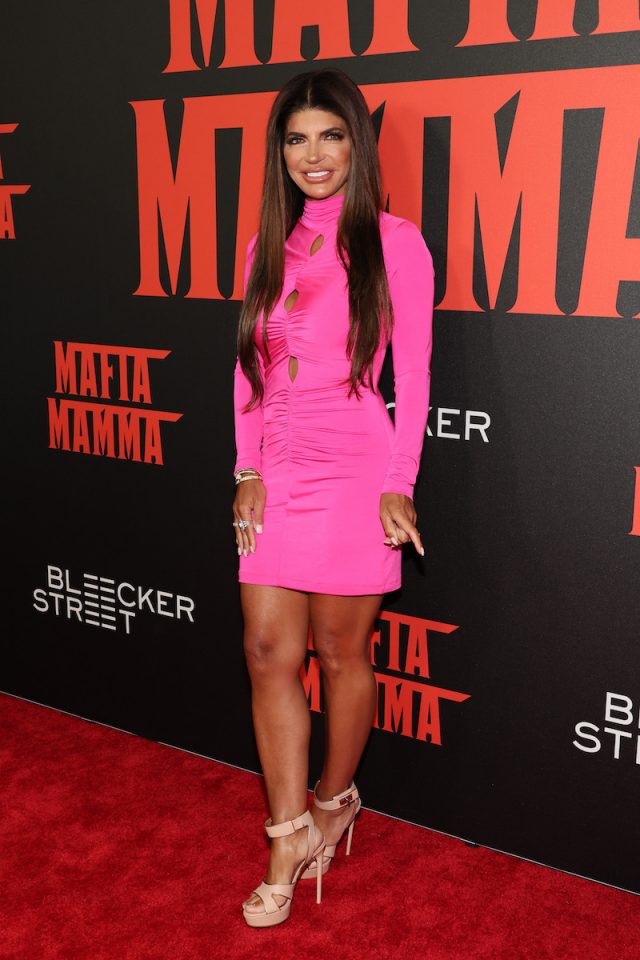 The Real Housewives star recently got married, and opened up about her wedding preparation to CNN. "Leading up to my wedding, I  was getting to the gym as much as I could. And I was doing a lot of walking, like in my development, Louie and I would walk together. You know, walking is really important. I would do like 3 to 4 miles a day. Sometimes I put ankle weights on; I like the red Bala bands."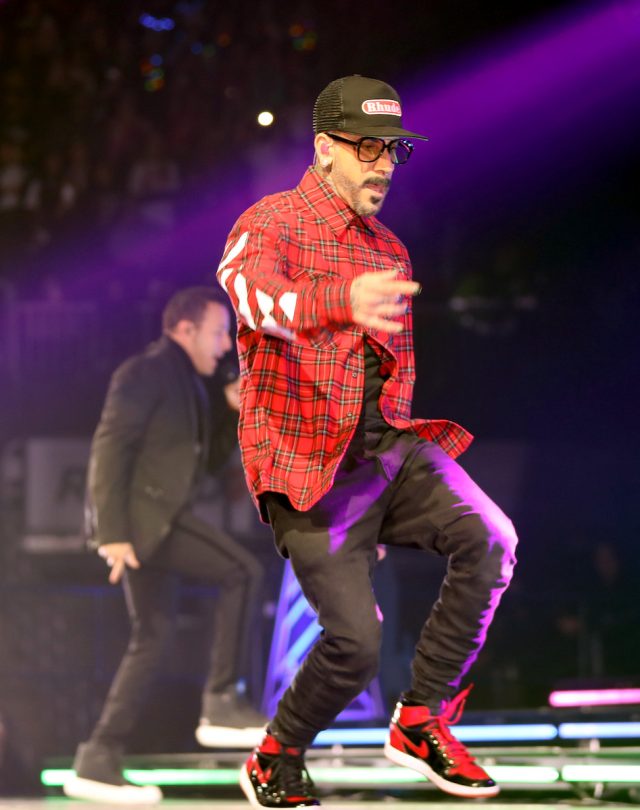 While appearing on Dancing with The Stars, the Backstreet Boy worked with a trainer to help him stay in shape. McLean opened up about the process on Instagram. "Blood, sweat, tears. Rinse and Repeat. Thank you @bobbystrom for helping find my body and piece of mind again! This is an ongoing journey that I will never stop working on. Never felt better and more confident about my mind, body and spirit as I do today."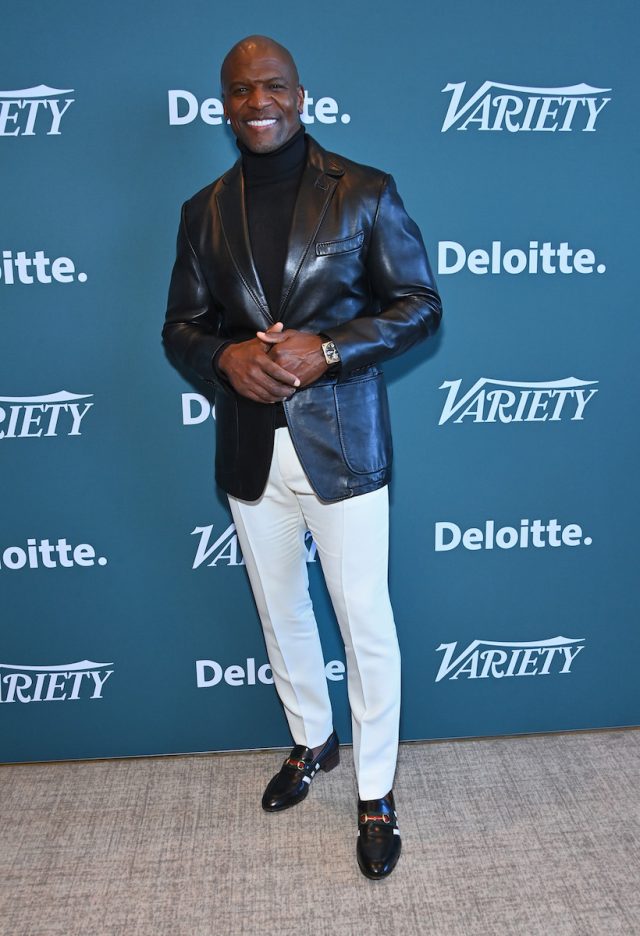 Prior to starring on shows like Everybody Hates Chris and Brooklyn Nine-Nine, Terry Crews was a former football player, and he's still looking the same today. He opened up about his diet to Men's Health. "When I wake up, the first thing I do is have a glass of water…And I put amino acid powder inside—I like to call it stardust. I drink that all morning and afternoon. And, then I'm off to the races."
In a 2015 interview with Nylon, the Saturday Night Live and Brooklyn Nine-Nine star opened up about how he approaches his career. Samberg says that he focuses on doing what makes him happy, rather than what'll be successful. "Making a movie is super-fucking-hard work and no one wants to put out a movie and have it not make a gajillion dollars, but I genuinely feel like I've reached a point where, when I'm old and I'm going to die, I really made the shit that I personally thought was funny."
Actress Gwyneth Paltrow has learned to embrace her body as she's gotten older. "My body knows what it's doing and has some muscle memory, some strength, and some flexibility," Paltrow told Shape. "But it's important to have some grace around the aging of your body, to be forgiving. Okay, well, maybe my skin or my muscle won't bounce back here the way it used to, and that's okay. You have to recalibrate."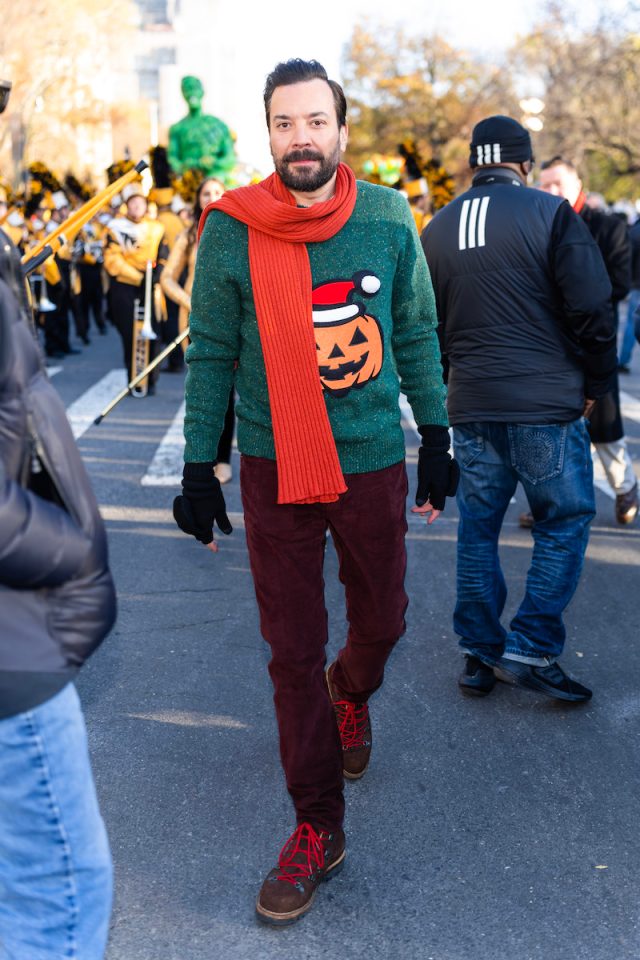 Jimmy Fallon has been a public figure for almost two decades. He opened up about how he deals with criticism on an episode of Fresh Air. "I don't care what anyone says," he said. "I think everyone's – I think they're – no. If I needed people to write for my show, I would have them write for my show. I'm not going to change who I am because of them. It's just the world changing."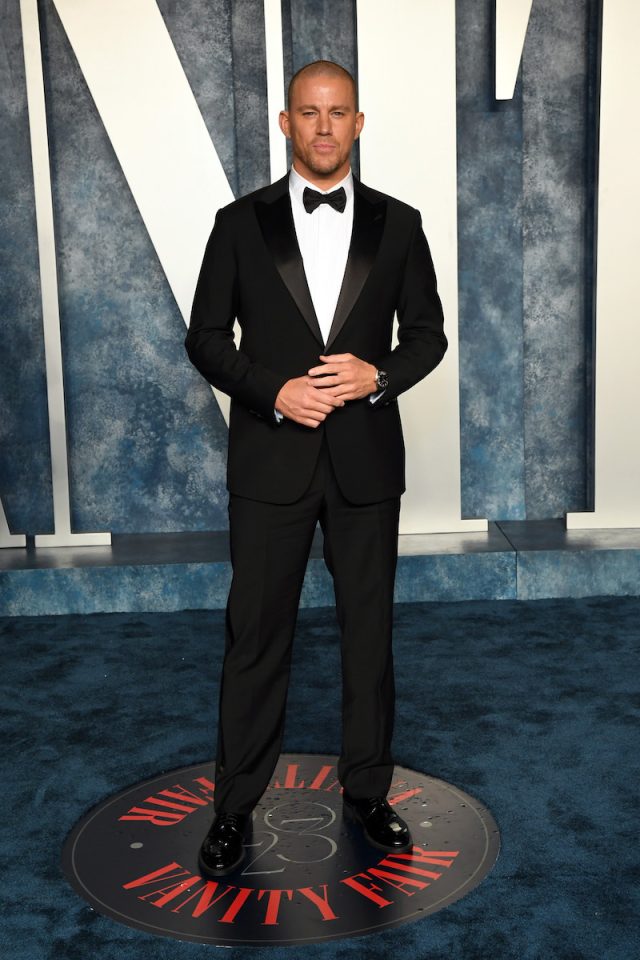 Channing Tatum is known for his good looks, as you could see in the Magic Mike film series. However, he revealed on The Kelly Clarkson Show that he isn't a fan of doing the intense workouts he had to do for the films everyday. Tatum opts for a more natural look and a more realistic approach. "Trust me. That might be the reason I didn't want to do a third one is because I have to look like that. Even if you do workout, to be that kind of in shape is not natural. That's not even healthy—you have to starve yourself. I don't know how people who work a 9-to-5 actually stay in shape because it's my full-time job and I can barely do it. You work out twice a day. You have to eat completely right at a certain time."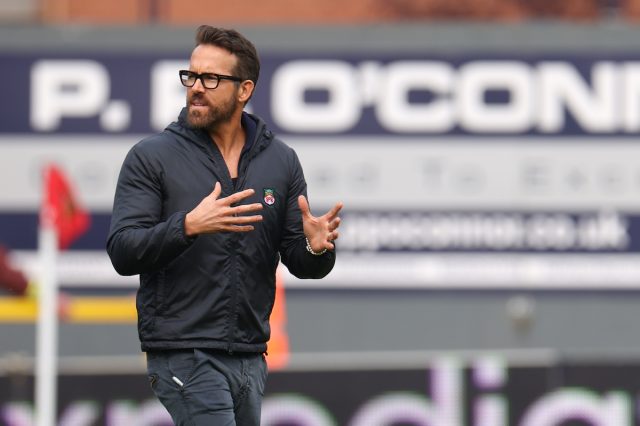 To get in shape for Deadpool, Reynolds worked with trainer Don Saladino. "I've been working with Ryan for over a decade," Saladino told Men's Health. "Every movie he got ready for I prepped him for. He's an incredible human being. He's very talented, athletic and humble. I can't take full credit because he has such a drive."
Paul Rudd has done a lot in his career, with Ant-Man: Quantumania being his most recent film. He opened up about his preparation for the role in an interview with Men's Health. "I get up and I have a cup of coffee, and then I do cardio before I eat anything. I never would've done that before [Ant-Man]. I lift weights, hopefully at least three times a week. And I've learned so much about how my body reacts to foods, how it reacts to exercise, and where I'm happiest and how much it affects me mentally…If I'm in this suit, running around playing a character who's supposed to be a superhero, I just feel better. And I feel less like an imposter."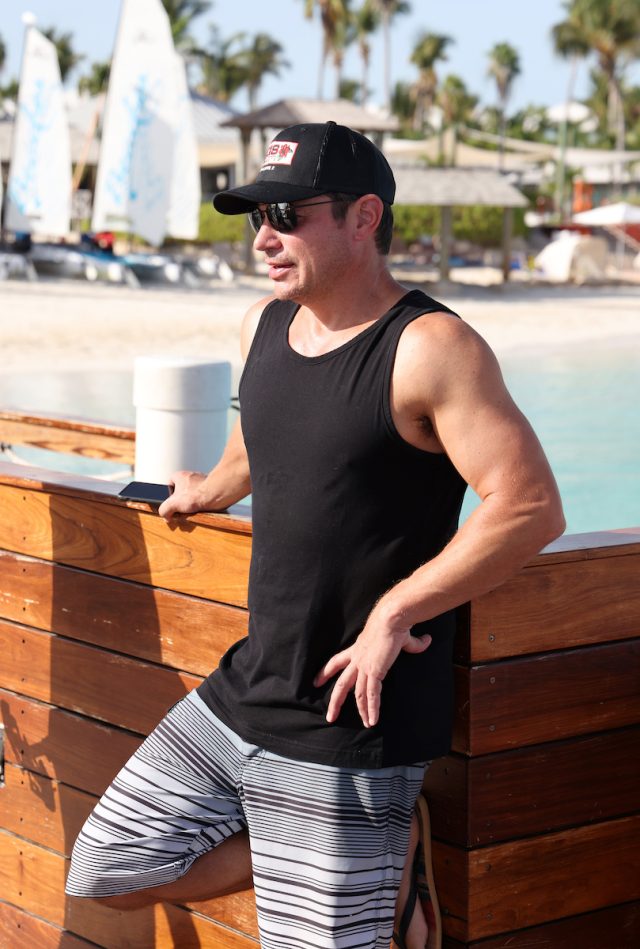 Nick Lachey and his wife, Vanessa, recently moved to Hawaii, to accommodate Vanessa's role on NCIS: Hawaii. He also spent time in Panama filming Netflix's Perfect Match. Lachey and their kids like to do a lot of outdoor activities in all these tropical locations. Naturally, Lachey spends a lot of time at the beach, and shared this video of him walking in the ocean on Instagram. He captioned the post, "Not a bad day at the office!" Augustine Recovery reports that spending time at the beach has a lot of mental health benefits. "Surrounding yourself with nature has a calming effect that can reduce your stress levels. The beach also provides soothing sensory input from the sound of ocean waves meeting the shore and the feel of warm sand beneath your feet. Spending time at the beach can lessen nervous system arousal – something that contributes to your excess anxiety."
Anna Bechtel is a freelance writer currently based in Hamden, CT.
Read more
---