Bold and the Beautiful Star Courtney Hope Shares Swimsuit Photo of "Happy Birthday"
She teaches cardio barre classes.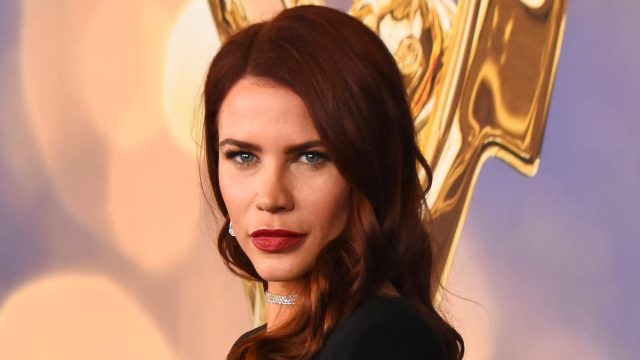 The Bold and the Beautiful star Courtney Hope wished friend Brit Sheridan a very happy birthday by posting a sweet picture of them together on social media. Hope, 34, shared a photo of herself hugging Sheridan, wearing a stars and stripes bikini and straw hat. "Happiest of birthdays to the brightest light that has ever entered my life. 20 years have flown by and I couldn't be more thankful for your loyalty, wisdom and endless laughter. Seeing you conquer what the world has thrown at you with positivity, grace, openness, a soft heart, and the strongest will has been one of the most inspiring things I've ever witnessed. Your songs, your teaching, your punny jokes, and your non-judgmental spirit give this world so much healing. I'm so thankful God brought you into my life, to be my best friend, and to help light up my path! I love you 🥰✨," she captioned the shot. Not only is Hope an actress but she's also a personal trainer. Here's how she lives her best life.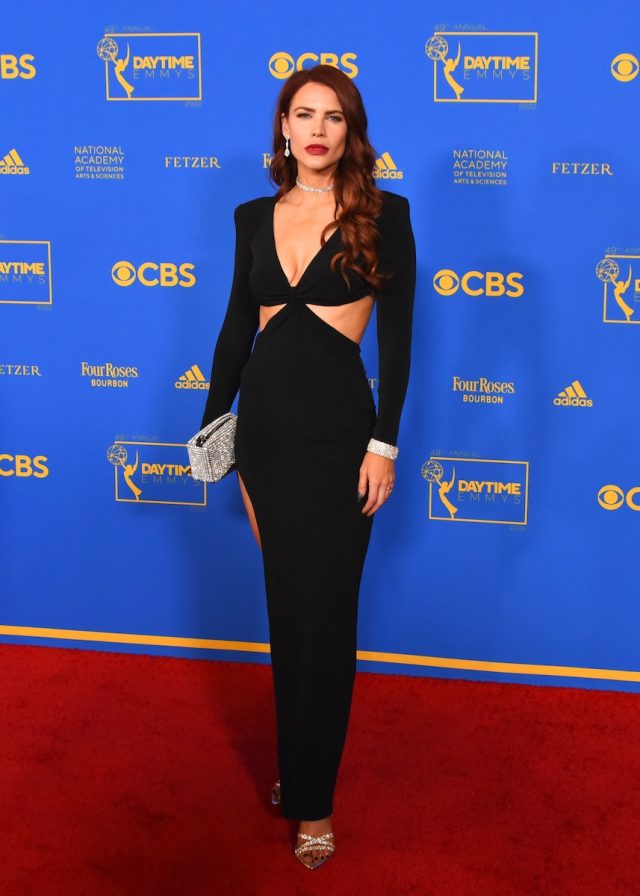 Hope enjoys a mostly plant-based diet. "Because I have food allergies, I avoid dairy, wheat, gluten and eggs," she says. "I would describe my diet as mostly vegan and plant based with fish like salmon, bass, tuna and cod, mixed in.  On rare occasions, I will also have turkey.  I supplement my protein intake with Burton Nutrition Plant Based Vegan Protein for shakes and to mix with oats.  Garbanzo beans, hemp, flax and sunflower seeds, as well as pine nuts, are also regular staples on my food shopping list, along with Brussel sprouts, asparagus, carrots, peppers, onions, sweet potatoes, avocados and rice cakes."
Hope loves Pilates and weight training. "I think one of the best things to have is a set of lighter hand weights," she says. "You can always do high reps with low weights and get that toned look. Also, getting some exercise bands help and they don't cost a lot of money. You can get a set of them for $25-$35. You can put them on doors, then on your arms and legs, and do outer thighs or glute exercises… You can use a gallon jug of water for lifting weights or put books in a backpack to wear on your back and front for weighted squats. If you don't have the space for a treadmill or StairMaster, get outside and move around for cardio. Just keep moving."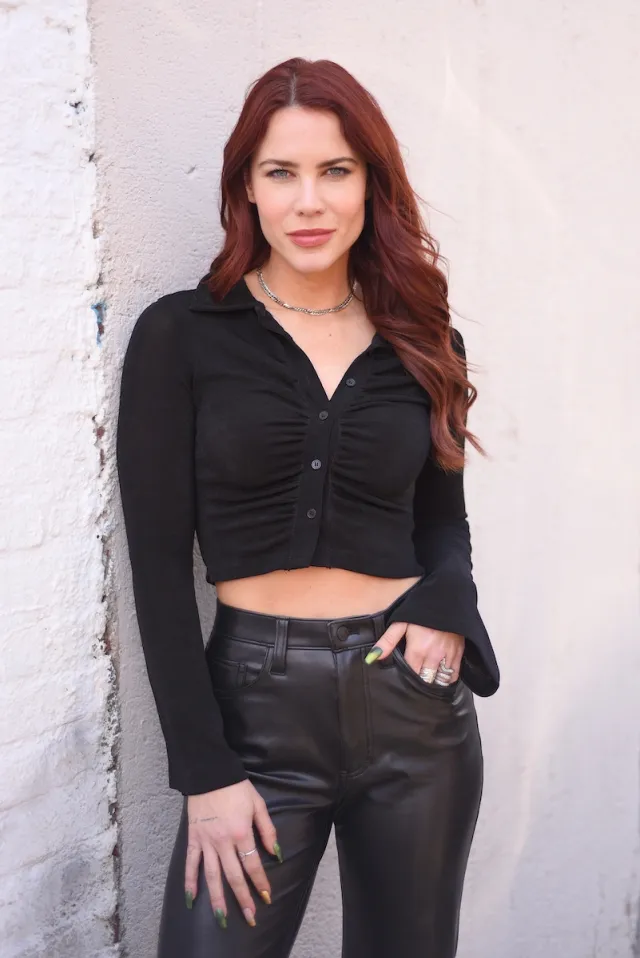 Hope has a go-to recipe for healthy smoothies. "I always start with a vegetable vanilla milk, then add a protein powder," she says. "If it's a fruit smoothie, I'll add banana or mangoes or blueberries, or I'll do an avocado or kale smoothie with flaxseed powder. The protein powder I have is chocolate, so it stays sweet. If I do need a little extra-sweet, I'll put in a little bit of organic honey… I'll have half of a rice cake with some sunflower butter or I'll have fruit or I'll make chia seed pudding or I'll cut up a banana and put coconut yogurt on the slices, drizzle them in chocolate, then freeze them."
4
Cardio Barre Instructor
Hope teaches Cardio Barre and does two sessions a week. "Normally, I like to go twice a week, and I mix that with walking and Pilates, which I am also trained in," she says. "I try to mix it up, because I've learned that my body kind of likes a little bit of everything. I've been told my classes skew on the harder side, and that's just because I have a lot of energy. I tend to dance around a lot and make a lot of jokes. I even once had a Janet Jackson moment where my sports bra broke halfway through a pushup!" 
Hope is happiest when she's trying new things. "Life is constantly expanding for me," she says. "I have a peaked interest in a variety of areas surrounding heath, wellness, artistry, creativity and spirituality.  I have some cool fitness projects coming up soon that I am excited for and more acting opportunities are always just around the corner!  I just enjoy living life every day to the fullest and being open and ready for any and all new adventures!"df44d9eab23ea271ddde7545ae2c09ec
Ferozan Mast is a science, health and wellness writer with a passion for making science and research-backed information accessible to a general audience.
Read more
---