5 Ways to Look Like Brad Pitt at 59
Here's how he's just getting better with age.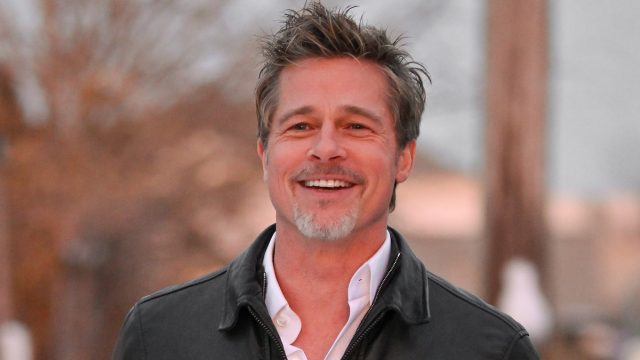 Brad Pitt is 59 years old and seems in no danger of losing his title as one of Hollywood's leading heartthrobs. Benjamin Button references aside, Pitt looks fantastic for being a year shy of 60—so how does it do it? According to the actor, there's a lot more to it than Hollywood magic and personal trainers, and he just wants to be the best version of himself at any age. "I don't know about running from aging, but this idea of being more health minded is something I'm interested in," he says. How does he stay so fit? Read on to see 5 health, wellness, and diet methods Pitt utilizes to look the way he does at 59, and the photos that prove they work.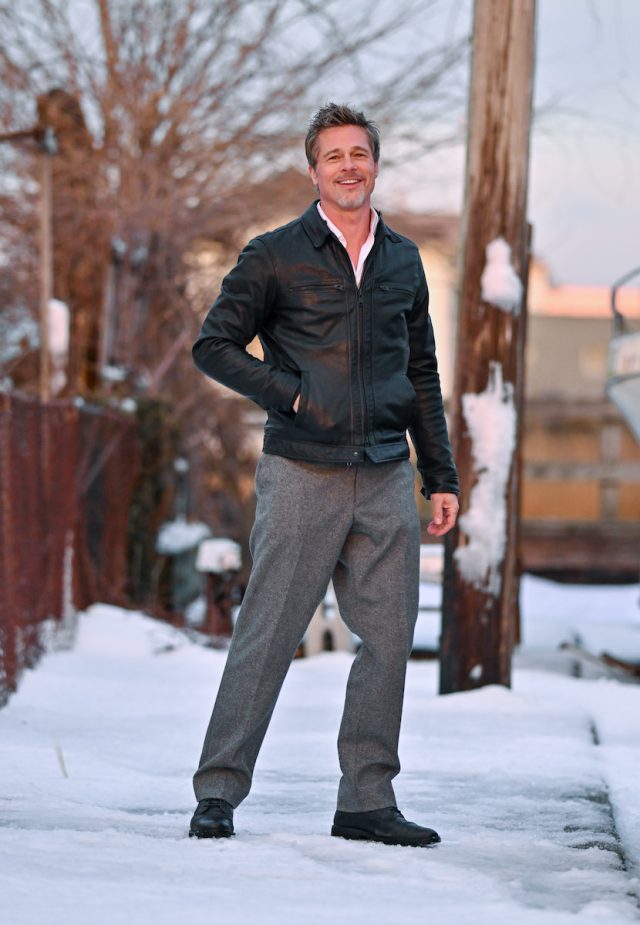 Pitt's approach to wellness is to keep things simple and attainable—focusing on common sense over fad diets and workouts. "Trying to stay physical, try to eat healthy a little bit, try to stay creative," he says, adding that he has cut back on the occasional glass of wine. "I stopped for a while, I'm taking a hiatus, self-induced."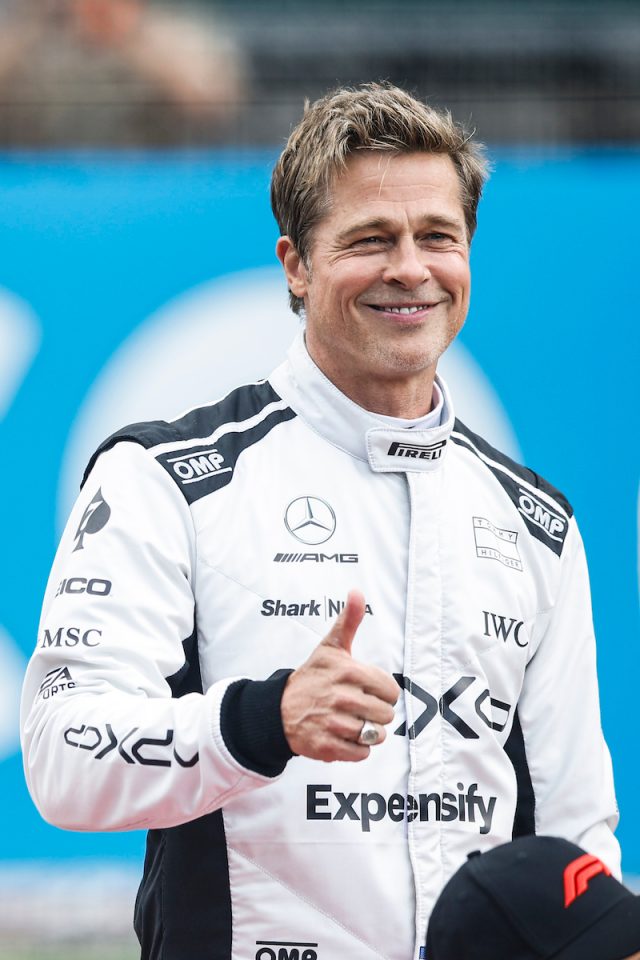 Pitt now avoids alcohol, which is notoriously bad for health and appearance. "I enjoy wine very, very much, but I just ran it to the ground," he says. "I had to step away for a minute. And truthfully I could drink a Russian under the table with his own vodka. I was a professional. I was good. [I] don't want to live that way anymore." Pitt replaced his wine habit with cranberry juice and sparkling water. "I've got the cleanest urinary tract in all of L.A., I guarantee you! But the terrible thing is I tend to run things into the ground. That's why I've got to make something so calamitous. I've got to run it off a cliff."
3
Taking Care of His Skin
Pitt gets skincare advice from ex-wife Jennifer Aniston, and ex-girlfriend and Goop mogul Gwyneth Paltrow. "Aniston keeps sending me stuff," he says. "I haven't tried [her haircare], but she sent it. She's all over it, I trust her. Paltrow is all over it too. I'll call her up, 'I need a tip', [then it's] approved or not approved." Pitt sometimes dabbles in technology to keep his skin in tip-top shape. "I have a makeup artist friend of 30 years [Jean Black] who'll always bring new stuff for healthy skin, with more of a skin care rather than a beauty focus, like [LED] masks with red lights. I'll try but I can't commit, it's too much work. During films she'll keep me relatively healthy, she'll do a regiment. I want it simple, I think it's true of most guys." Pitt has also launched a skincare line called Le Domaine.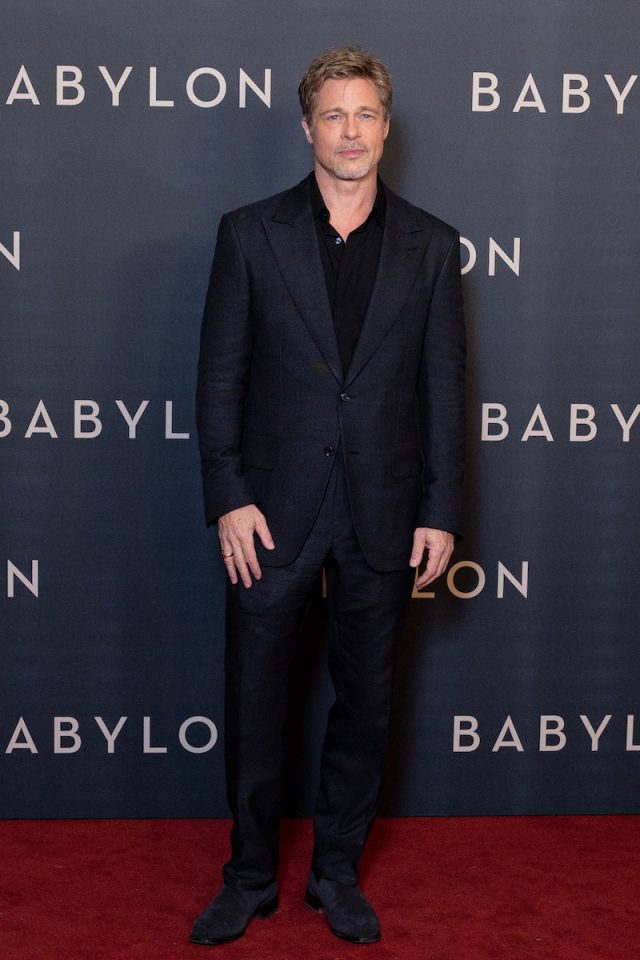 Pitt says he is no longer running away from his feelings. "I think joy's been a newer discovery, later in life," he says. "I was always moving with the currents, drifting in a way, and onto the next. I think I spent years with a low-grade depression, and it's not until coming to terms with that, trying to embrace all sides of self — the beauty and the ugly — that I've been able to catch those moments of joy."df44d9eab23ea271ddde7545ae2c09ec
5
Focusing On Inner Health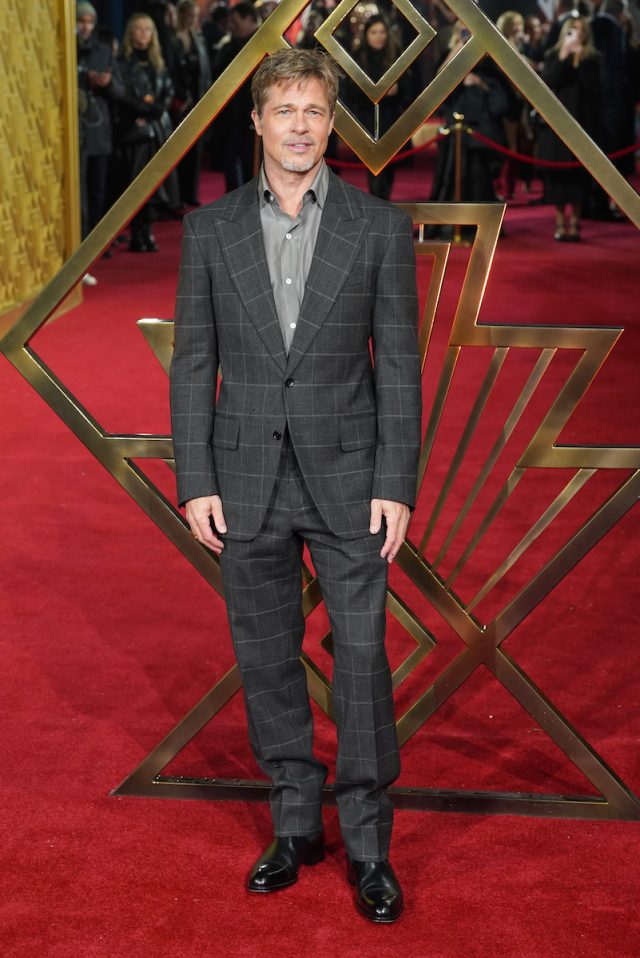 Pitt helps support his mental and emotional health through creativity and manual labor. "I'm anxious to get to the studio," he says. "I think it was Picasso who talked about the moment of looking at the subject, and paint hitting canvas, and that is where art happens. For me I'm having a moment of getting to feel emotion at my fingertips. But to get that emotion to clay—I just haven't cracked the surface. And I don't know what's coming. Right now I know the manual labor is good for me, getting to know the expansiveness and limitations of the materials. I've got to start from the bottom, I've got to sweep my floor, you know?"
Ferozan Mast is a science, health and wellness writer with a passion for making science and research-backed information accessible to a general audience.
Read more
---