8 Best Fitness and Diet Secrets From SI Cover Girl Brooks Nader
Brooks Nader spills the secrets of her diet and fitness regime exclusively to Celebwell.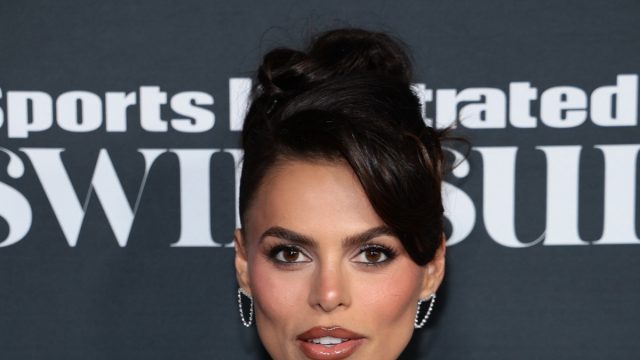 Brooks Nader is a Sports Illustrated 2023 cover girl, but just a few short years ago, she was an unknown model trying to find a job. "I didn't even think modeling was an option for me," she tells us. Nader moved to New York, got an agent, and had big dreams of modeling for SI. "It's on everyone's bucket list to be somehow involved with the brand," she says. But she was told by her agent that "it was impossible" and that she "didn't fit the mold."
While the 26-year-old didn't know if it was a realistic goal, she heard about an open casting call in Miami for SI and went. "I was young, living in NYC, and had no money," she recalls. The Baton Rouge native made her way to the casting call, where there were over 10,000 women hoping to get their shot and Nader did. She "progressed round after round" and landed a spot in the coveted magazine, beating out the thousands of others. She's been featured four consecutive times since 2019 and made it as one of the four cover girls this year. (Martha Stewart, Megan Fox, and Kim Petras also received the cover treatment.)
Nader is still stunned she was featured for a fifth time but is grateful for such an honor and feels empowered by her hard work and determination. Being a cover girl means a busy schedule and while the brunette beauty has a lot of exciting things to look forward to, her next stop is Los Angeles for a celebrity pickleball tournament hosted by CELSIUS where she'll play for a good cause. CELSIUS will be donating $50k to the charity of the winning team's choosing. As there are two players per team, winners are welcome to split the $50k into two separate charities (one of each player's choosing).
"I just recently got into pickleball so I'm really excited about the tournament and hopefully maybe winning," she says. "Every age group is kind of obsessed with pickleball right now. It's a great sport that's really social and you don't have to be totally committed to the craft or very skilled. It's more relaxed and fun," she adds. With so many big upcoming events and appearances, Nader's priority is staying healthy and she exclusively tells us how she stays in great shape and her go-to meals that keep her slim and fit. 
1
She Doesn't Have a Strict Diet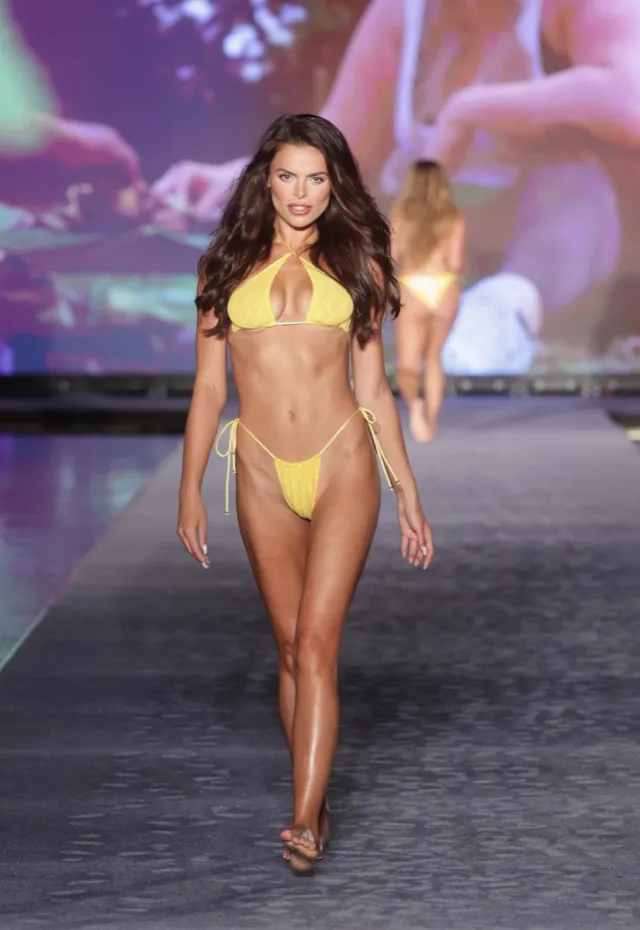 Before finding a regime that works for her, Nader tried fad diets and other ways to get into shape, but now has a healthy system that works for her. "I don't really restrict myself too hard in terms of diet," she shares. "I've gone through so many years and ebbs and flows of crash diet–not for Sports Illustrated, but just in general, and I finally found my groove with my routine and working out and staying healthy." 
2
She Loves Margaritas and Chocolate, But Cuts Them Out Before a Shoot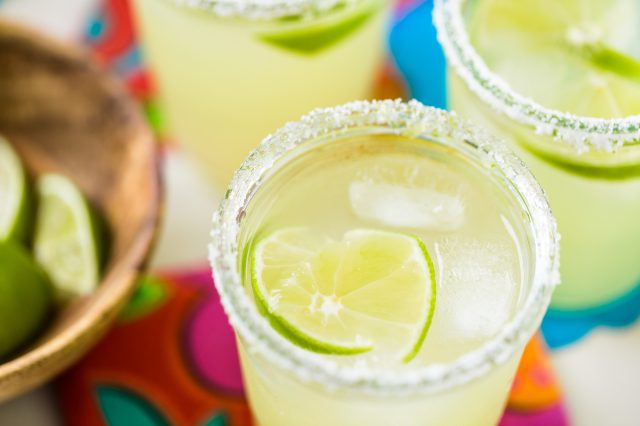 Nader admits she has a couple of favorite indulgences like margaritas and chocolate, but when she has to be swimsuit ready, she cuts them out a few days beforehand. "Leading up to a shoot I try to eat healthy and workout a lot. I don't totally avoid sugar. I definitely cut out my guilty pleasures like margaritas and chocolate the week before just to be in the best head space, mentally and physically."
3
She Loves a Hearty Breakfast
The SI model doesn't skip breakfast and enjoys a hearty meal to start the day. "I live in New York so I love a good bagel," she says. "I love a good egg sandwich with eggs and bacon. I love breakfast. I really am a big breakfast girl." She adds "I drink a lot of CELSIUS in the morning in place of coffee. That's what gets me going in the morning."
4
She Eats a Light Lunch Packed with Protein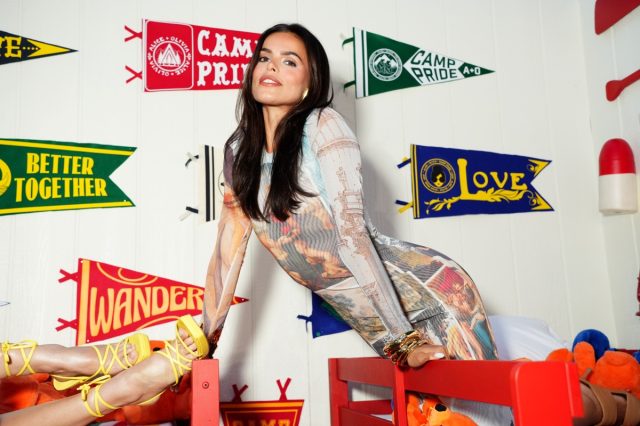 For lunch, Nader doesn't typically have a heavy meal. Instead, she opts for salad or a bowl. "Maybe I'll do a Mediterranean bowl or salad or chicken or salmon," she says. "Something on the lighter side."
5
She Can't Get Enough of Sushi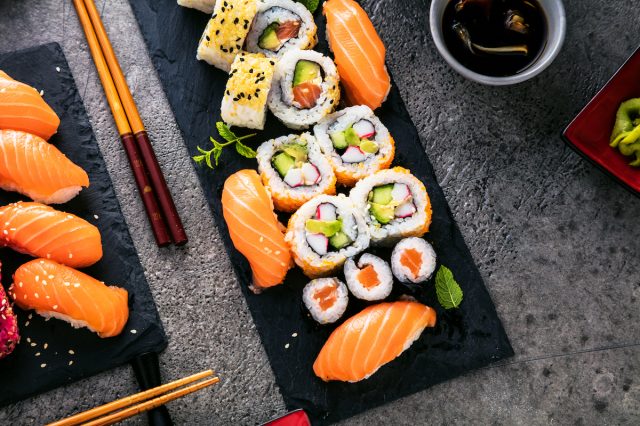 For dinner, Nader's number one thing to eat is sushi. "I'm a big dinner girl," she states. "It's my favorite meal. I'm a huge sushi lover. I could have sushi every single day of the week. I feel like growing up in Louisiana, our version of sushi was a fried alligator roll, so I've never been used to real sushi. I think I'm still in that phase of just trying everything that I never got." Her favorites include salmon nigiri, yellowtail sashimi, and the "typical rolls." She jokes, "I feel like such a basic girl, but I love California rolls, spicy tuna rolls, all that kind of stuff."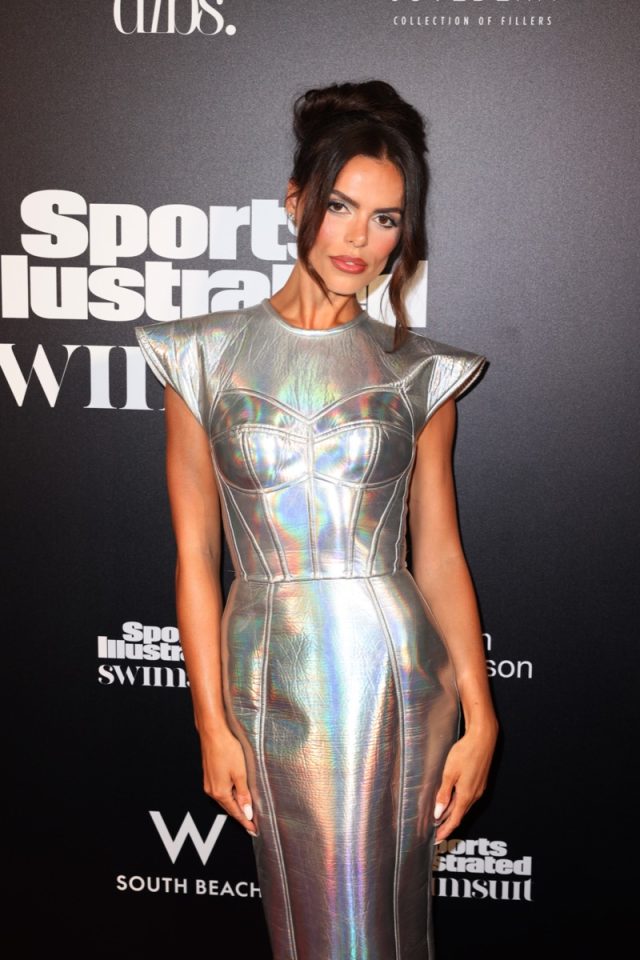 To stay fit and toned, Nader turns to boxing two to three times a week, something she's been doing for years. "I'm a big boxer," she says. "I met my trainer in the West Village Rob Piela at Gotham and he was my first friend in New York when I was 18. He trains a lot of big celebrities like Gigi Hadid and he is fantastic. Once I started I couldn't stop. I didn't play basketball or soccer-I wasn't super sporty. I was always healthy and active, but I was very clumsy. He took my clumsiness and made me a good little boxer." df44d9eab23ea271ddde7545ae2c09ec
7
She Walks Up to 10 Miles a Day
It's almost impossible to avoid walking living in New York and Nader embraces it. She enjoys walking from one neighborhood to the next and takes advantage of her location. "I love to walk everywhere," she says. If time allows it, I'll literally walk from my apartment in Tribeca all the way to the Upper West Side. If I have time, I love to keep my dog walking and get fresh air. Maybe it's not the freshest, but I love to walk. I walk at least 10 miles a day."
8
She Sticks to What She Knows
When preparing for a big shoot, Nader will not only eliminate her guilty pleasures, but she increases her workouts as well. "I stick to what I know," she explains. "I just up the boxing sessions to maybe three or four times a week. I like to do hot yoga and I like to cut out alcohol for a week or two and some extra ab work, but nothing totally crazy. I'm not like a two-a-day workout person. I just like to be in a good mind and head space when I get to the shoots." 
Heather Newgen has two decades of experience reporting and writing about health, fitness, entertainment and travel. Heather currently freelances for several publications.
Read more
---