5 Celebrity Diets That Really Work, According to an Expert
Celebrities are often responsible for putting diets on the map. From keto and intermittent fasting to Atkins and even juice cleanses, many weight loss eating plans have soared in popularity due to a single star's endorsement. While many of the diets turn out to be fads, with little scientific evidence endorsing their weight loss benefits, there are a handful which are more effective than the rest. Here are 5 celebrity diets that work, according to an expert, and the photos that prove it. 
`
1
Carrie Underwood: Keeping Track of Macros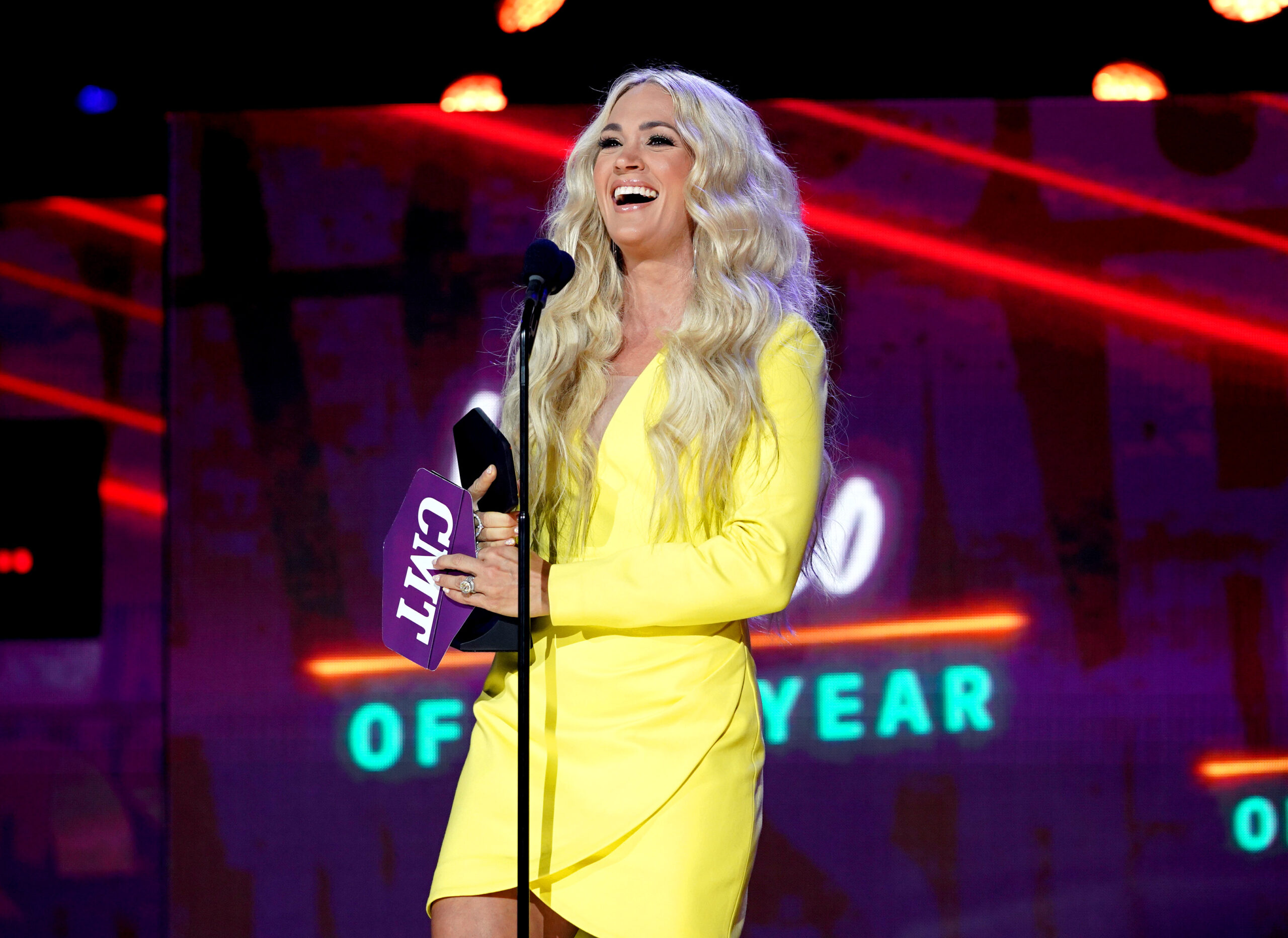 Carrie Underwood is a big fan of counting macros over calories. "I would 'fall off the wagon,' then feel terrible and repeat the cycle," she explained to Women's Health about her struggles with trying to stay slim in her younger years, sometimes eating as few as 800 calories per day. "Your body is screaming 'I need more calories. I need more carbs!' 
Lauren Minchen, MPH, RDN, CDN, nutrition consultant for Freshbit, the AI-driven visual diet diary app, endorses this method as an effective weight loss strategy. "Learning about macronutrient groups and the best portions in which to combine them is a diet change that is approachable and effective for just about anyone. We can eat healthy foods, but it is still possible to overeat healthy foods, which can still result in weight gain or simply not meeting the weight goal we are looking for," she explains. Furthermore, combining proteins, fats, and carbs in appropriate portions can boost satiety and support a healthy body weight. "These macronutrients work together synergistically to fill us up, provide us with energy, and support a healthy metabolic rate. Tracking our food and drink intake in a food tracking app can boost our awareness of the portions and food combinations we are consuming, as well as identify any areas we are frequently overeating."df44d9eab23ea271ddde7545ae2c09ec
2
Penelope Cruz: The Mediterranean Diet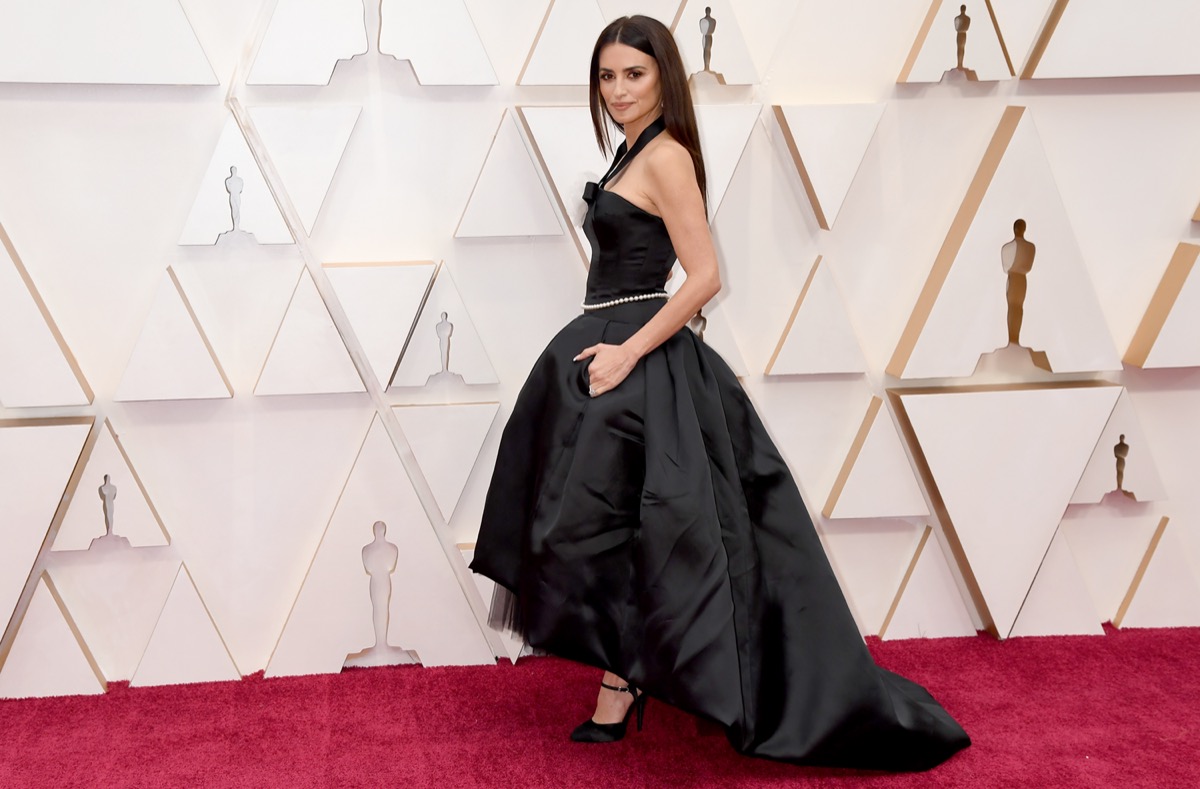 "Spain is my country and Madrid is my city and I love living there," Penelope Cruz told The Daily Mirror. "My family and friends are all there so that's my place. I love Spanish food. My diet is the Mediterranean diet, which is good food. I eat well, but I try to eat healthy."
The Mediteranean Diet is ranked the top diet in the world by US News and World Reports, and Minchen confirms it lives up to the hype. "This diet is rich in healthy protein, essential fatty acids, fiber, antioxidants, vitamins and minerals—all of which support healthy metabolic function, reduce inflammation that may disrupt metabolic function, and provide satiety after meals," she explains. "It's also a sustainable diet in that there are no off-limits food groups! Proteins, whole food carbs, and fats are included for a varied and delicious diet that can help you reach a healthy body weight. This diet is suitable for just about anyone, including diabetics and those with heart disease, because of its being rich in essential nutrients and antioxidants."
3
Kim Kardashian, Vanessa Hudgens, Halle Berry: Low Carb Diets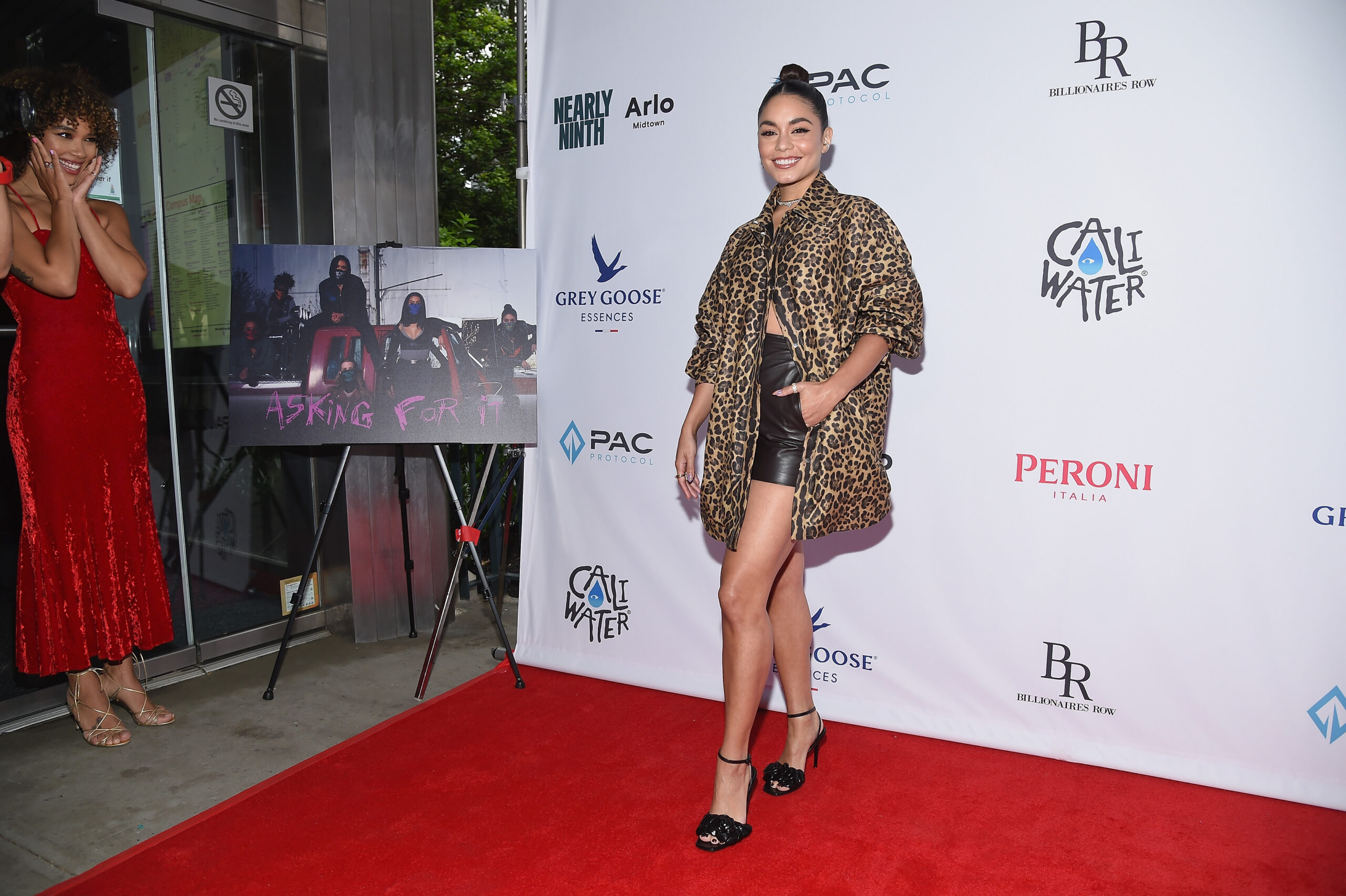 A slew of stars—including Kim Kardashian, Vanessa Hudgens, and Halle Berry—have claimed that low carb diets (including Keto) have helped them slim down fast. 
"These diets can be particularly effective for helping manage blood sugar and insulin for those with diabetes and insulin resistance," Minchen explains. These diets—which include Atkins, keto, South Beach, etc.—typically emphasize fiber, protein, and healthy fats to manage blood sugar and encourage the body to burn its own fat stores for energy. "Those who struggle to manage their blood sugar through portion control and want to lose weight may benefit from trying a lower carb diet. Those with disordered eating should not try these diets." However, she points out that due to the food (carb) restrictions, these diets may be more harmful than helpful for those with disordered eating and can be hard to follow. 
4
Busy Philipps: Allergy/Intolerance-Free Diets (Whole 30)
Actress Busy Philipps recently tried the Whole30 diet, documenting the experience on Instagram, claiming it helped her lose weight, reduced bloating, and also aided with inflammation. 
Minchen explains that allergy-intolerance-free diets—including Whole30, gluten-free, dairy-free—may be most beneficial for those with poorly managed inflammation, IBS/gut dysfunction, and excess weight. "Calories and portions are not the only factor in achieving a healthy body weight," she explains. "Managing inflammation with essential vitamins, minerals, and antioxidants, while also avoiding food intolerances and allergies, is essential for optimal metabolism and energy." She also notes that reducing/eliminating intolerances and allergens can be helpful in reducing overall inflammation if someone is either allergic or sensitive to these foods. "Identifying food intolerances and allergies and then eliminating them can help mediate inflammation, reduce bloating and swelling from those foods, and support healthy weight loss," she continues. However, anyone with disordered eating may want to be cautious before pursuing these diets, given that they may feel restrictive and trigger more disordered eating thoughts and habits.
5
Beyonce: Plant-Based Diet
Beyonce famously whipped herself into shape for Coachella in 2018 with the help of a plant-based diet created by her trainer and nutritionist Marco Borges. Beyonce was so happy with the results, she partnered with him on his 22 Days Nutrition program.  
Minchen explains that plant-based diets—which include vegan, vegetarian and pescetarian—are rich in fiber and essential vitamins, minerals and antioxidants from plant foods and void of processed and fatty meats and dairy foods. "For some, increasing their intake of plant foods means a greater intake of essential nutrients, decreased caloric intake from processed foods, and greater satiety—all of which can support achieving a healthy body weight," she says. Going plant-based can also expand one's knowledge of healthy plant foods, like lentils, beans, legumes, a variety of whole grains, tubers, root veggies, and other veggies and fruits that they otherwise may not be eating. However, those with anemia, protein deficiencies, allergies to a large number of plant foods, and those with an eating disorder should be cautious before pursuing a plant-based diet and see a dietitian to ensure they are achieving adequate amounts of iron and protein to meet their nutritional needs.
Leah Groth has decades of experience covering all things health, wellness and fitness related.
Read more
---