20 Celebrity Bodies That Inspire Health and Fitness Goals
The pursuit of a healthy and fit lifestyle is a goal shared by many, and sometimes, finding inspiration from celebrities can be just the motivation needed. From actors and singers to athletes and TV hosts, these 20 celebrities have bodies that inspire health and fitness goals. Tom Hopper, known for his role in The Umbrella Academy, emphasizes weight training, while Jessica Biel finds solace in yoga. Stars like Jennifer Lopez and Jason Momoa follow intense workout routines, while others like Hilary Duff and Carrie Underwood engage in sports for a mental escape. Discover the fitness secrets and regimens of these celebrities that can help you on your own health journey.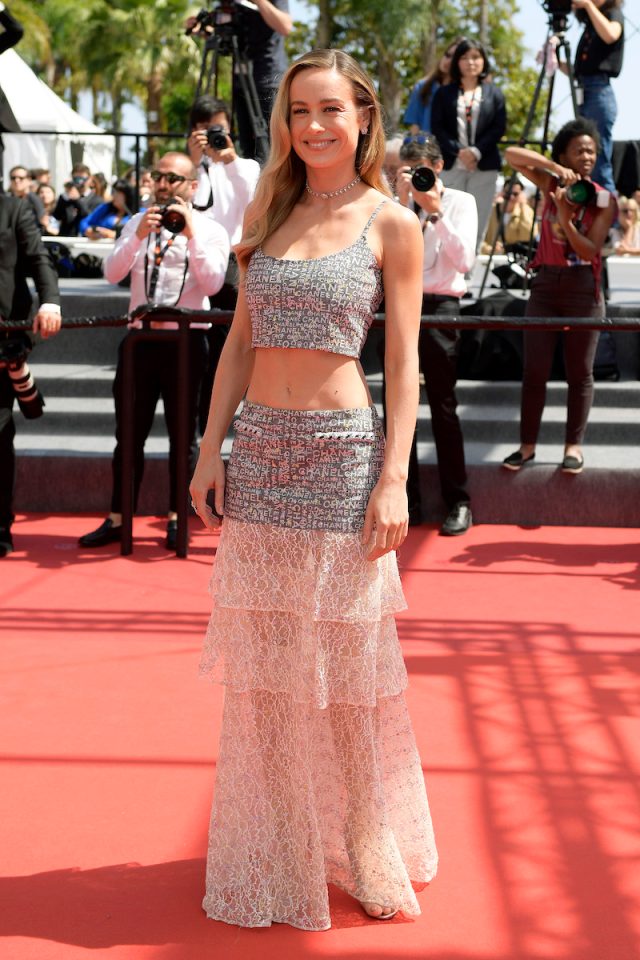 Brie Larson got in great shape to star in Captain Marvel. She shared this video on Instagram of herself doing arm exercises with a band. Larson captioned the post, "'A strong woman is a woman determined to do something others are determined not be done.' #MargePiercy"
Tom Ellis is best known for playing the title character on the FOX and Netflix series, Lucifer. Ellis does a lot of weight training to stay in shape. He shared this video of himself using battle ropes in the gym on Instagram. Ellis captioned the post, "Seeing the weekend in with some Battle Rope sprints…mmmm."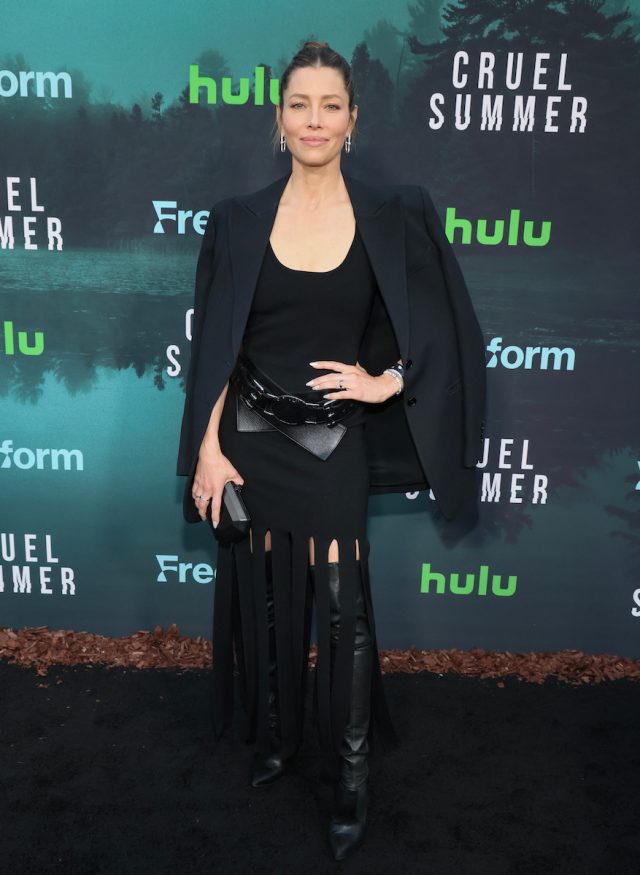 Actress Jessica Biel shared some of her favorite workouts in an interview with Shape. She says that she is a big fan of yoga. "The breath work helps me feel that I'm connecting my mind and the breathing to the different movements—that to me feels like I'm connecting to my body in a way that I don't do on a normal basis."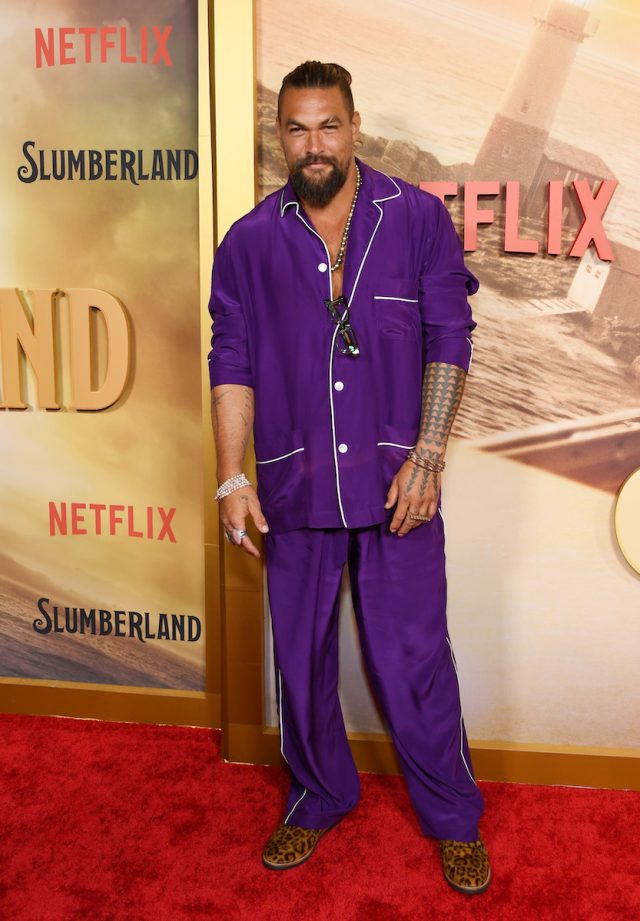 The Aquaman and Fast and The Furious star is known for his amazing body. Momoa opened up about his approach to fitness in an interview with Men's Health. "I get up at 5 a.m., and I train hard," he said. "I've got two young children, so I have to get up early. But I like it. Morning is when I do all my best work. Whenever I wake up, I'm up, I don't lie there like an idiot. I get up, run up a hill, get some exercise and have some time with my thoughts."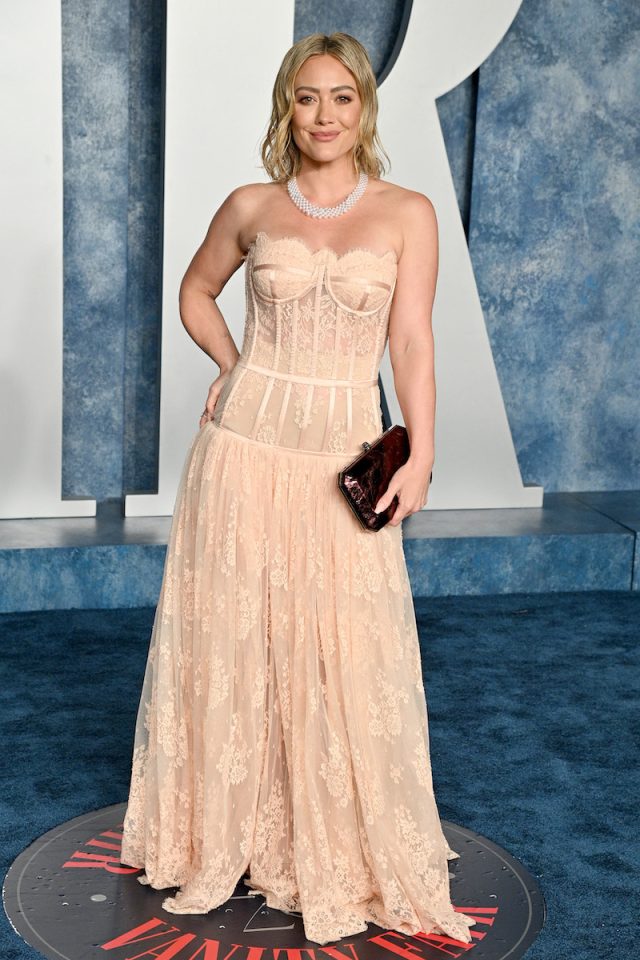 The Lizzie McGuire and How I Met Your Father star recently graced the cover of Shape. In her interview, Duff revealed that she likes to play tennis with her husband, Matthew Koma. "I'm really loving that escape and that little break," she says. "It's a really complex game, and it's hard to think about other things when you're playing. It kind of drowns out all the buzzing in my head."
Singer Ellie Goulding is a fan of boxing. She shared this photo on Instagram of herself sparring with a trainer. Goulding captioned the post, "Thank you kindly @shanemcguigan for letting me train with you!" Harvard Health states, "Fitness boxing is also a great aerobic exercise. Aerobic exercise gets your heart pumping and helps lower the risk of high blood pressure, heart disease, stroke, and diabetes. It can strengthen bones and muscles, burn more calories, and lift mood. Aerobics can also boost your endurance, which helps you climb a flight of stairs or walk farther."df44d9eab23ea271ddde7545ae2c09ec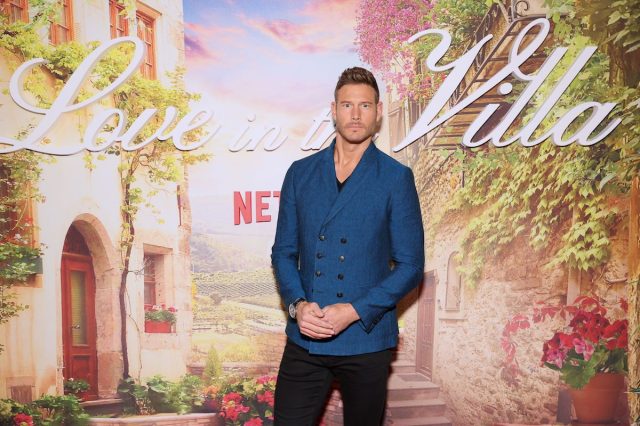 Tom Hopper is best known for starring in the hit Netflix series, The Umbrella Academy. In the show, his character has super strength, which means he has to stay in shape. Hopper does a lot of weight training. He shared this photo on Instagram of himself pushing a weighted cart for a Muscle and Fitness shoot.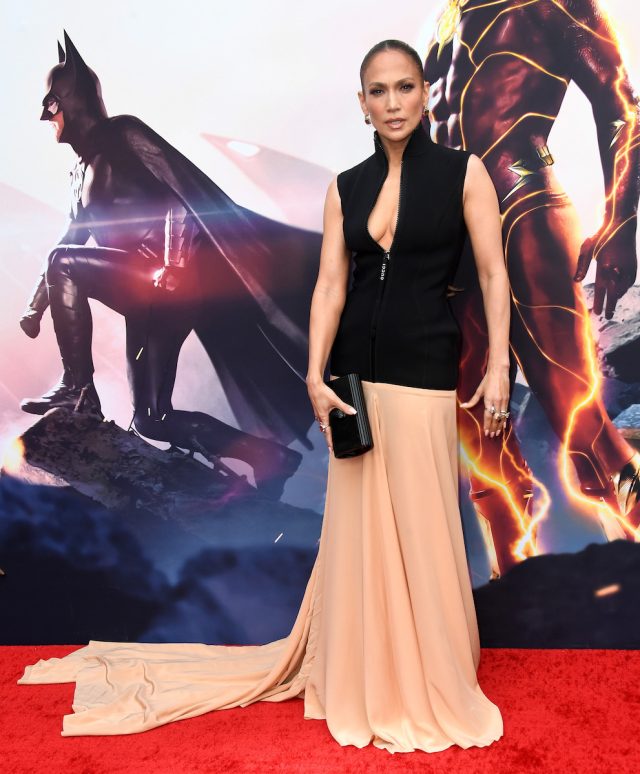 Jennifer Lopez is known for her amazing figure. Her trainer, David Kirsch, talked about her workouts in an interview with Vogue. "We mix some cardio, plyometrics, full body, core, and lower body into her workouts — they are very, very intense and she takes it very seriously, which is exciting for someone like me. You say, 'We're going to do this,' and she's like, 'Great!' Her workouts are fast-paced. She's very focused and high-energy."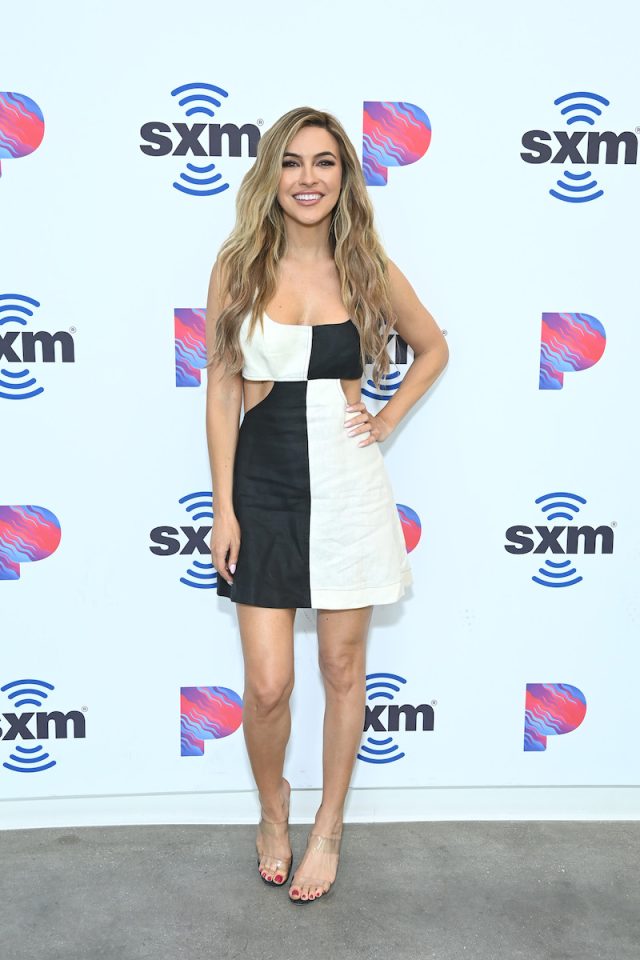 The Selling Sunset star and newlywed does a lot of full-body workouts to keep herself in shape. Her trainer, Ocho, opened up about working with Stause on Instagram. "Been locked in w/ my champ @chrishell.stause for a year & a half now & it only gets better. The grind is different. Straight from winning an award at the MTV awards to the work. Work ethic is like no other."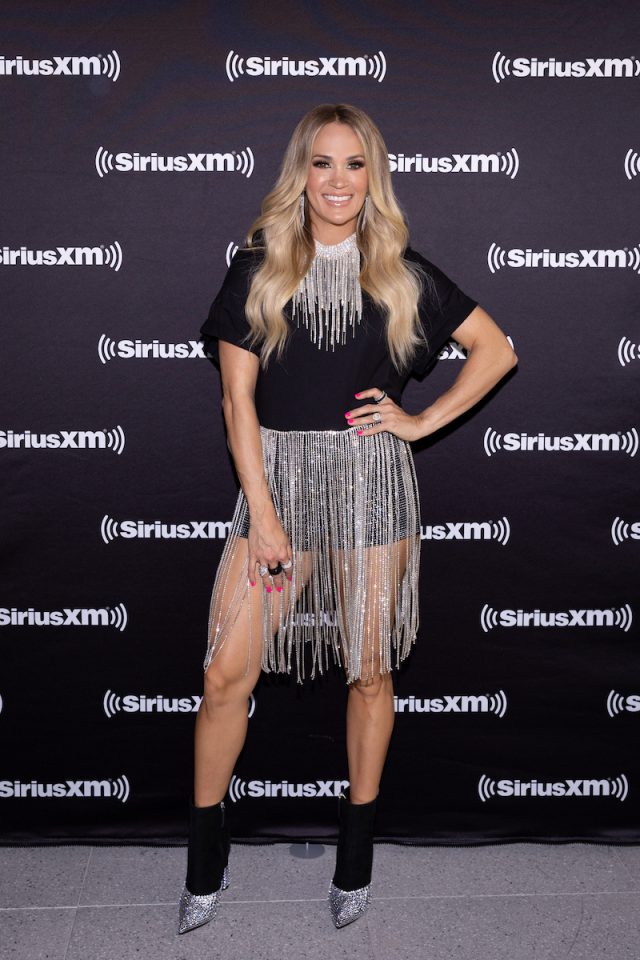 Carrie Underwood is passionate about fitness, and she even has her own line of workout clothes, Calia. Underwood talked about her wellness in an interview with Women's Health. "My self-care is my gym time, and that's a stress reliever for me. If I can work out seven days a week—which doesn't happen, but if I can—I'm going to. Because the next week, I might get two days."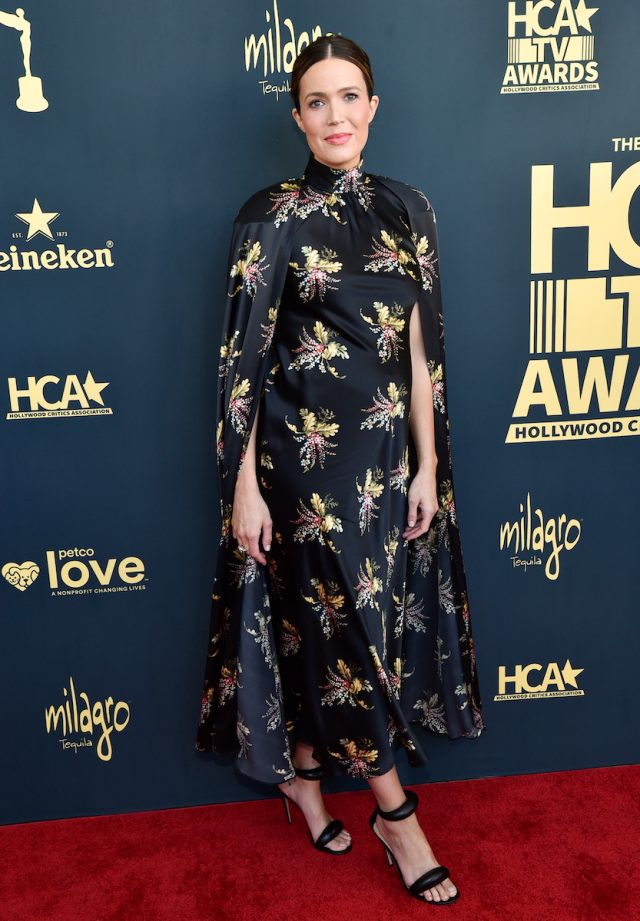 Singer and actress Mandy Moore opened up about her wellness routine in an interview with Bustle. She says that she does a lot of outdoor exercises. "If I can go on a daily walk with the family, then I'm doing my part. We have a 3-mile loop we like to do with our dog and Gus. If I can find the time, I love a Peloton ride. I want to start hiking again and feel more connected to the outdoors; I love to feel grounded and sort of slowly climb uphill. That's my favorite thing."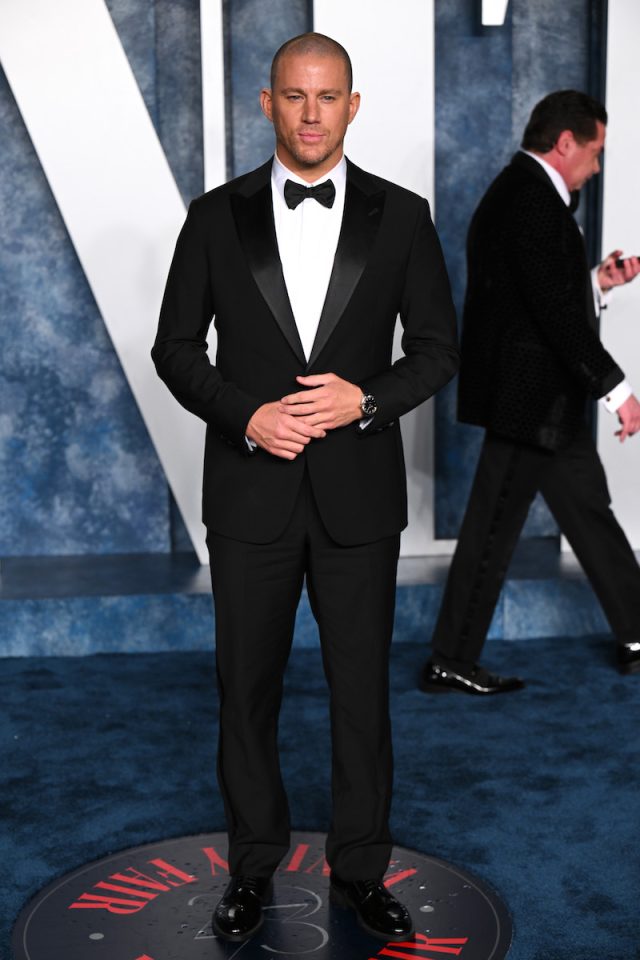 The secret behind Channing Tatum's amazing figure? A good diet. William J. Harris shared the actor's secrets in an interview with Men's Health. "We swapped the unhealthy ingredients in the food Channing likes for healthy ones—we gave him lean turkey rather than beef, for example, and swapped takeaway pizzas for homemade whole wheat ones topped with organic veggies. Processed and frozen foods, salt, sugar and alcohol were all no-nos."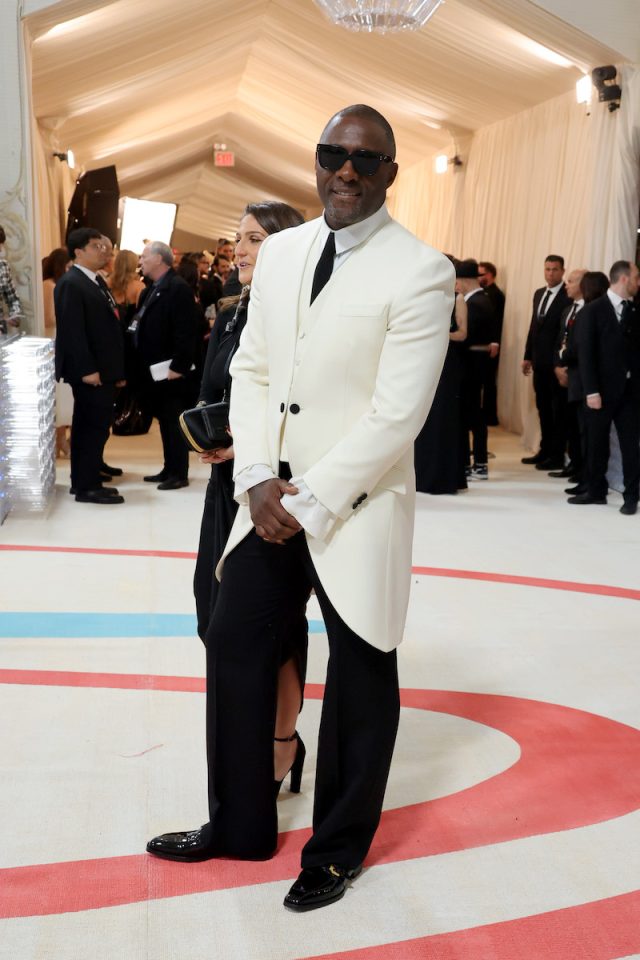 Idris Elba has been previously named People's "Sexiest Man Alive", and has been considered for the role of James Bond. Elba told Men's Health that he's a fan of kickboxing. "Some guys want to be toned or want to jog for miles, but my ultimate fitness goal is to be fight-ready. If I step into the ring, could I go toe-to-toe for five rounds? That's what I strive for. That's what I consider fit. I want to know that if I'm being wrestled to the ground, I've got the strength to fight a man off. Kickboxing is rugged—it's all core strength. But when you're fight-ready, you feel like you can last forever."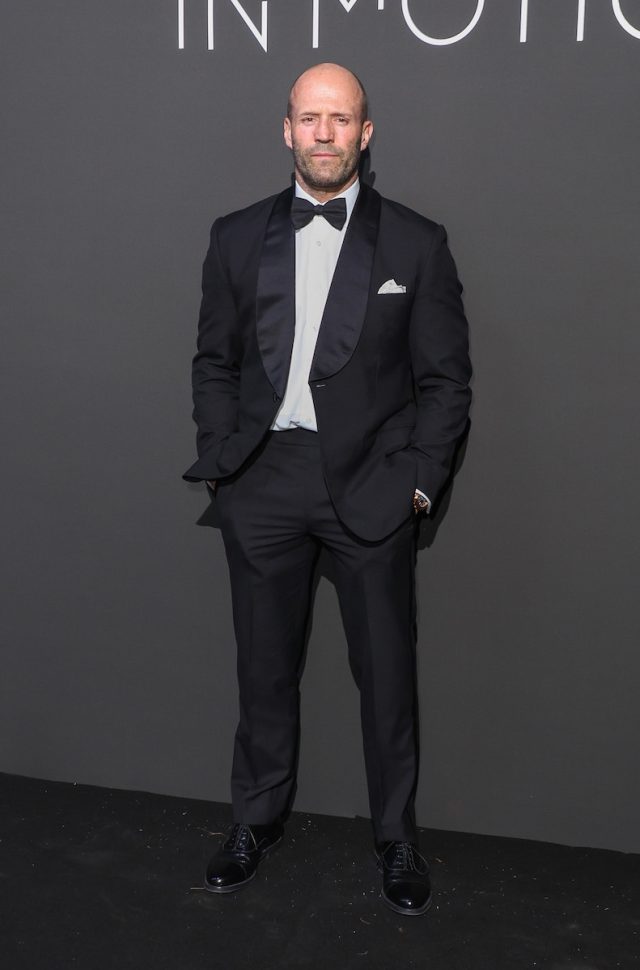 Jason Statham's trainer, Logan Hood, broke down his workout routine in an interview with Men's Health. "Jason's regimen is continually manipulated in order to account for the many outside factors that can influence progress. Including, but not limited to, nutrition, sleep quality, recovery, career demands and physical injuries."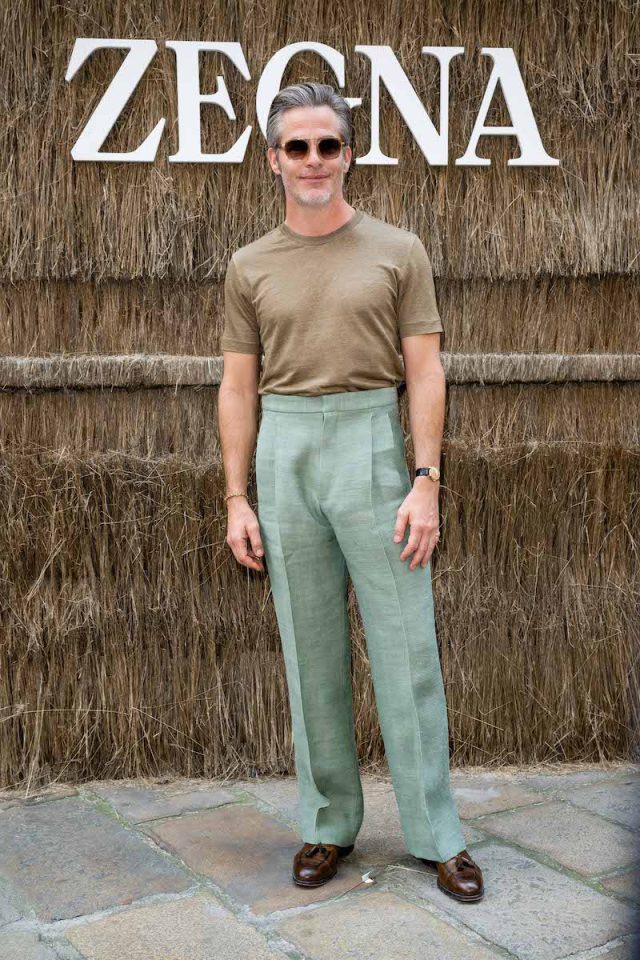 Chris Pine works with trainer Mark Wildman to help himself stay in shape. Pine and Wildman gave an interview with Men's Journal about their approach to fitness. "Before this," Pine says. "I was doing pretty traditional weightlifting. It was so static, so controlled. You know, bench presses…it was so stiff. I started getting into this idea of movement and it led me to Mark, whose philosophy is about moving the body in different directions. This is more functional."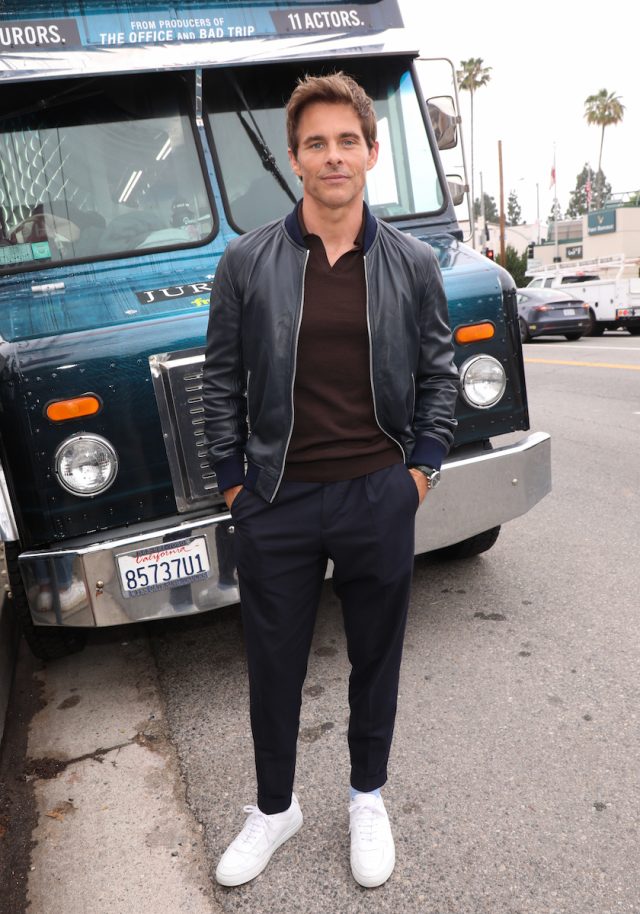 James Marsden was previously a model for Versace, and is known for his roles in projects like 27 Dresses and Westworld. Marsden talked about his approach to fitness in an interview with Entertainment Tonight. He says that he loves to do outdoor workouts. "It's the cheapest form of antidepressant out there. You get out there and run or walk and it just clears your mind and hits the reset button. I have to have that in my life, and being fit is the nice bonus and by-product of it."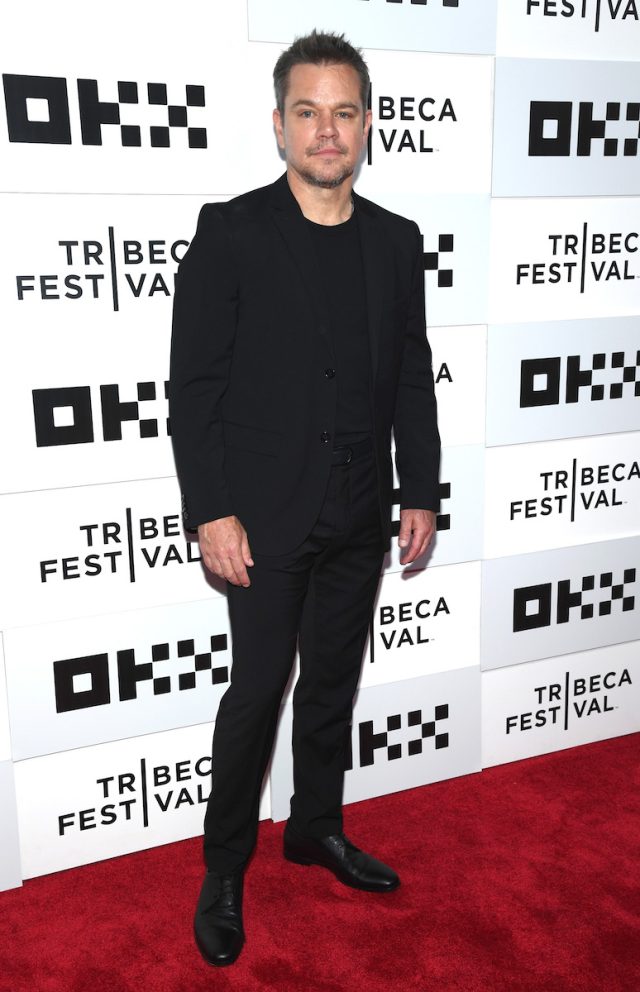 Matt Damon works with trainers, Jason Walsh and Matt Biamonte, to help him stay in shape. In a 2016 interview with Thrillist, the two talked about how Damon got in shape for his role in the Jason Bourne films. Walsh says that Damon used a VersaClimber to help him stay in shape. "On the VersaClimber, he would end up averaging 4,000ft or 4,500ft, which we would do in 30 minutes. Which is really, really good. That's a lot of work in a very, very short amount of time."
Having starred in films like Creed and Black Panther, Michael B. Jordan has to stay in shape. The actor opened up about how he stays in shape in an interview with Men's Journal. "I hated it. You know, at first you feel like shit, you're hurting. When things start getting a little easier, when you start lifting weight you never lifted before, when you start bench-pressing 225 pounds 10 times and it ain't nothing, and then you start giving hugs to girls and they're, like, feeling you up a little, and you think, 'What's this?'—then it's, 'This is all right.' So I learned to love it when I started seeing results."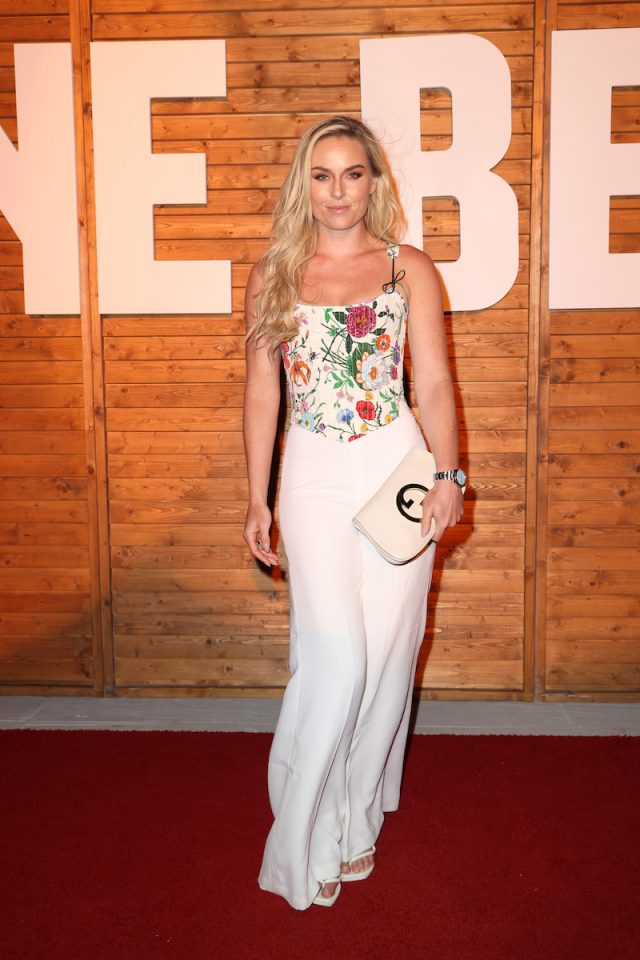 Skier Lindsey Vonn makes sure to eat healthy. However, after retiring, she tells Delish that she is eating a more balanced diet. "My eating has definitely changed a lot since competing, it doesn't really look anything like it used to. I still try to eat really healthy, but I definitely let myself indulge a bit more."
Journalist and TV host, Maria Menounous, broke down her diet in an interview with Health Magazine. "Most mornings I start with a smoothie. My favorite has Greek yogurt, almonds, apple, banana, cinnamon, and a little bit of skim milk. It's [celebrity trainer] Harley Pasternak's recipe; I've been doing it for years. Nine times out of 10 that's what O'm having."
Anna Bechtel is a freelance writer currently based in Hamden, CT.
Read more
---