20 Shocking Celebrity Transformations 
These celebrities made massive changes—here's how.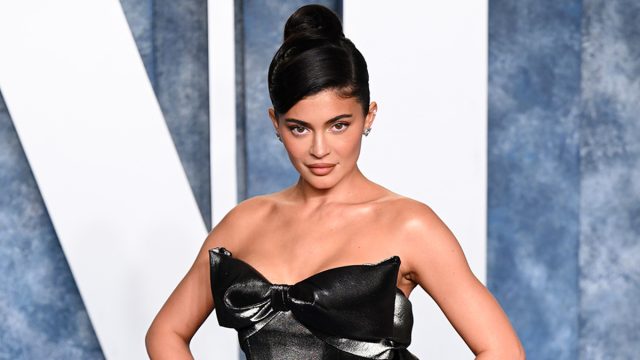 What do Rebel Wilson, Kevin Smith, Kelly Osbourne, Adele, Chris Pratt, and Jenna Jameson have in common? They are just a handful of celebrities who completely overhauled their appearance, transforming their health and happiness in the process. "Six months seems like a long time unless you're looking backwards," Pratt has said. "All you have to do is just a few things everyday and remain consistent, and time will fly just as fast as it flies if you're working hard or not. If you just cut the [bad stuff] out of your diet, and if you spend an hour a day doing something physical that will make you sweat, six months will pass by, you will feel better mentally, physically, spiritually—it all is tied together. It might cost you a little bit of money, but it won't cost as much as [what] you won't be eating over the next six months." Through diet, exercise, surgery, and lifestyle changes, here are what these 20 celebrities did to change their appearance—and their lives.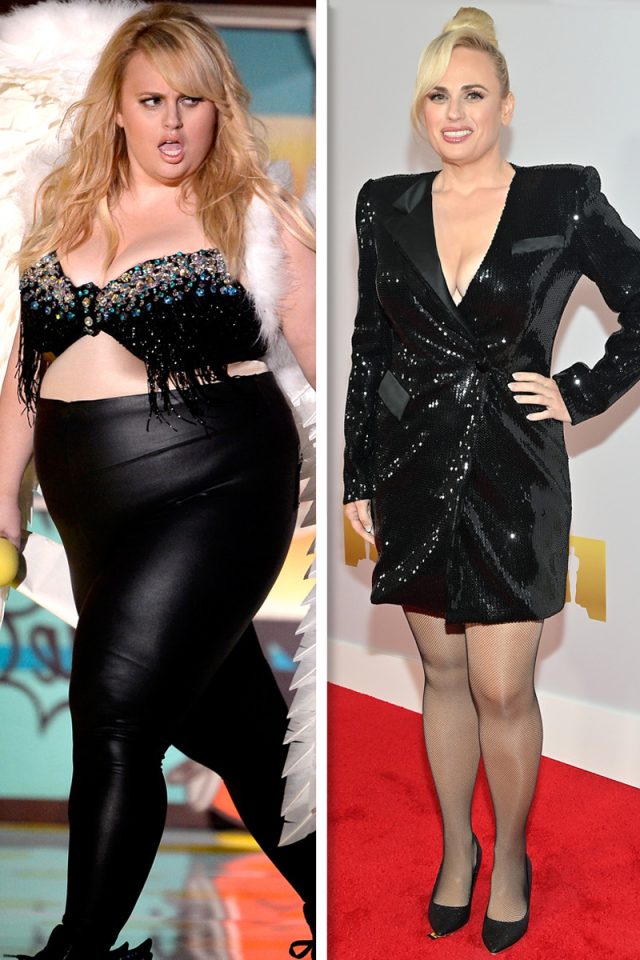 Rebel Wilson famously lost 80 pounds during what she called her "Year of Health." The 43-year-old worked out with a personal trainer and overhauled her diet—but made it clear balance was always going to be key. "I just noticed I put on 3 kgs on my holiday," she captioned an Instagram post. "I'm at an amazing all-inclusive resort…I've lost all self-control," the star wrote on an Instagram post. "But, you know what? I can get up tomorrow, and go to the gym, and hydrate, and eat healthy, and love myself. It doesn't help to be hard on yourself, but I know what it's like to feel guilty and not great after eating too much. But if you're like me, just know YOU are more than just your weight. Your weight doesn't define you. Just try your best to be healthy and don't be so hard on yourself. Be the best version of you."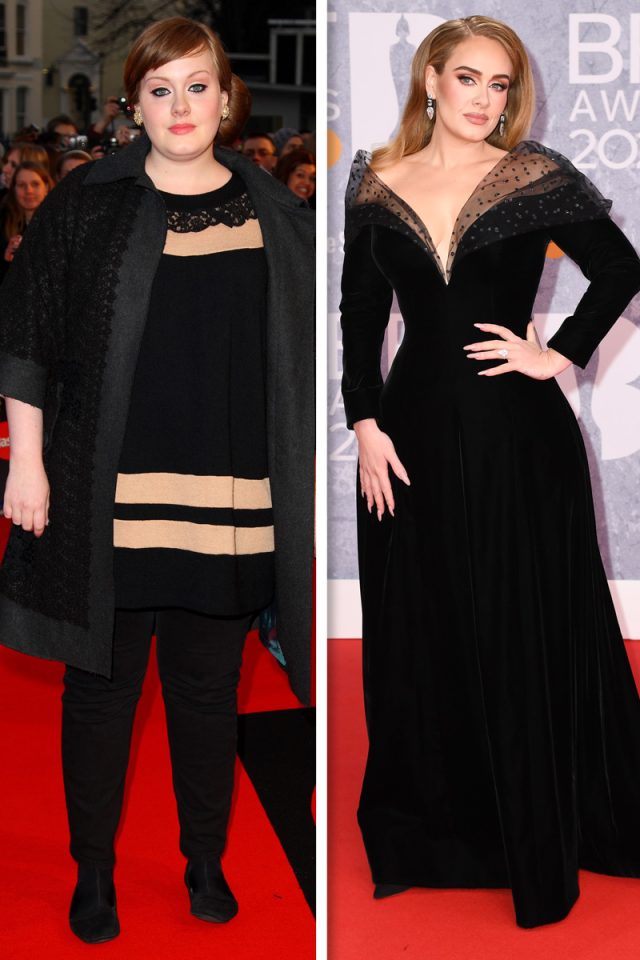 Adele, 35, lost 100 pounds through changing her diet and lifting heavy weights. The singer says she started working out to help deal with anxiety issues, and the benefits turned out to be better than expected.  "I'm not shocked or even phased by [people's reactions]," she told Oprah Winfrey. "Because my body has been objectified my entire career… I was body-positive then and I'm body-positive now. It's not my job to validate how people feel about their bodies. … I'm trying to sort my own life out."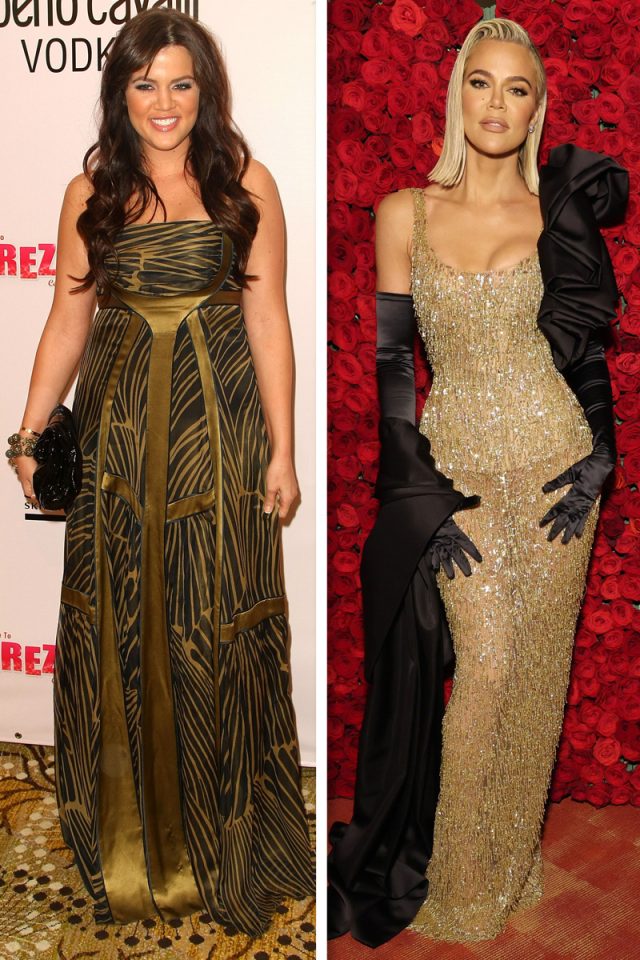 Khloé Kardashian, 38, lost 40 pounds after splitting from husband Lamar Odom. "When I first started [working out], I cared so much," she says. "Maybe [it's] just being younger. I think you care about the scale. I don't even look at a scale anymore. I think it's really unhealthy. I haven't in years. They're just numbers. I'm sort of a control freak, but in life, we can't control everything. But the gym, what I put in it, I know I'm going to get out of it. And being a control freak — I'm proud of it — I love that I have that control."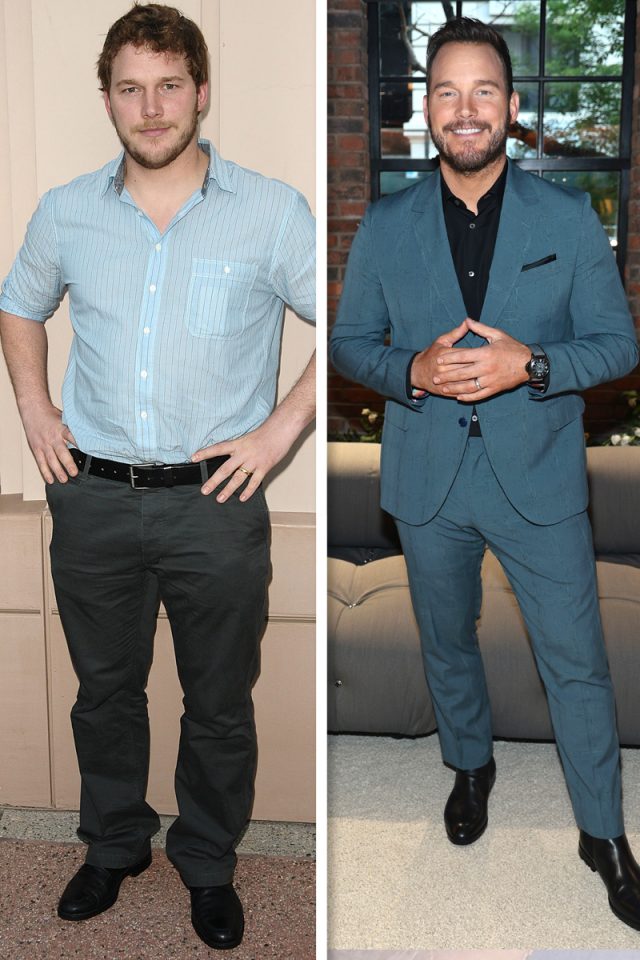 Chris Pratt, 43, went from loveable Andy Dwyer on Parks and Recreation to a bona fide action hero, completely transforming his physique in the process. The actor lost 60 pounds in six months. "I actually lost weight by eating more food, but eating the right food, eating healthy foods and so when I was done with the movie my body hadn't been in starvation mode," he says. "It wasn't like I was triggered to just gorge myself and get really fat again… It's something that I think I can maintain because now I don't spend four hours in the gym each day. I do maybe one hour in the gym maybe four days a week, and that's it."
Kylie Jenner went through such a drastic transformation, people were convinced she had severe cosmetic surgery. "People think I fully went under the knife and completely reconstructed my face, which is completely false," she says. "I'm terrified! I would never. They don't understand what good hair and makeup and, like, fillers, can really do… It's fillers. I'm not denying that." Jenner does admit her makeup can make a significant difference to her looks. "Makeup is something that makes me feel empowered, makes me feel good, and I think it's such a positive thing. There's no harm in playing around with it and feeling good about yourself." df44d9eab23ea271ddde7545ae2c09ec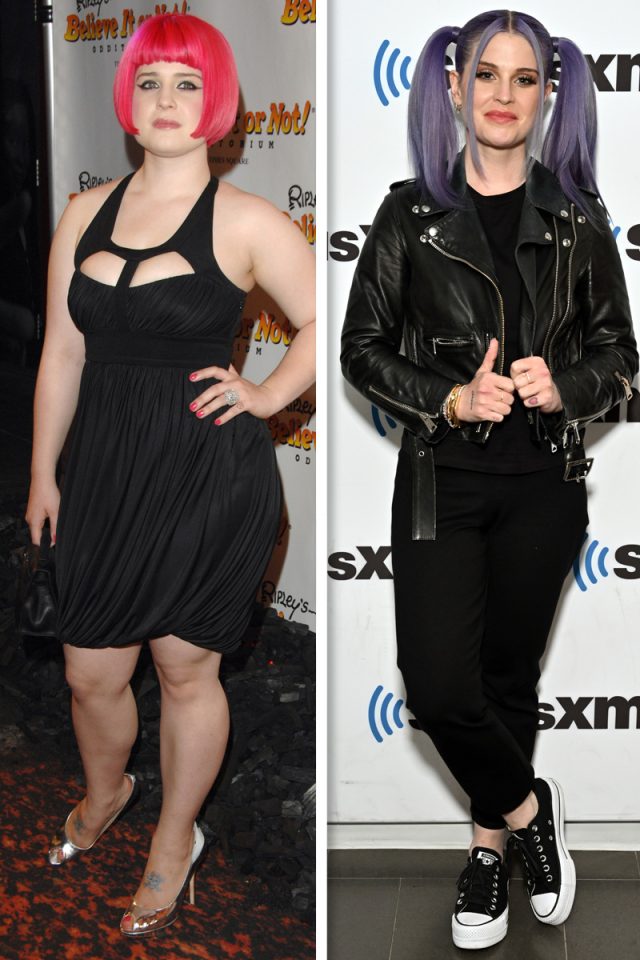 Kelly Osbourne grew up in the public eye, and dealt with plenty of criticism and body shaming. Now 85 pounds lighter, the reality star is thrilled with her physique. "Okay, so that's the whole thing. Everyone was so, like, caught up in how, how I look. They never asked me how I felt," she says. "And the truth is I was so happy and I felt amazing. I did it for me. I did it because I wanted to live. What I saw in the mirror… I wanted the body to match the mind, because I spent so much time working on my mind and then I spent a year working on my body and now it's about the soul… did the mind, the body, now the soul."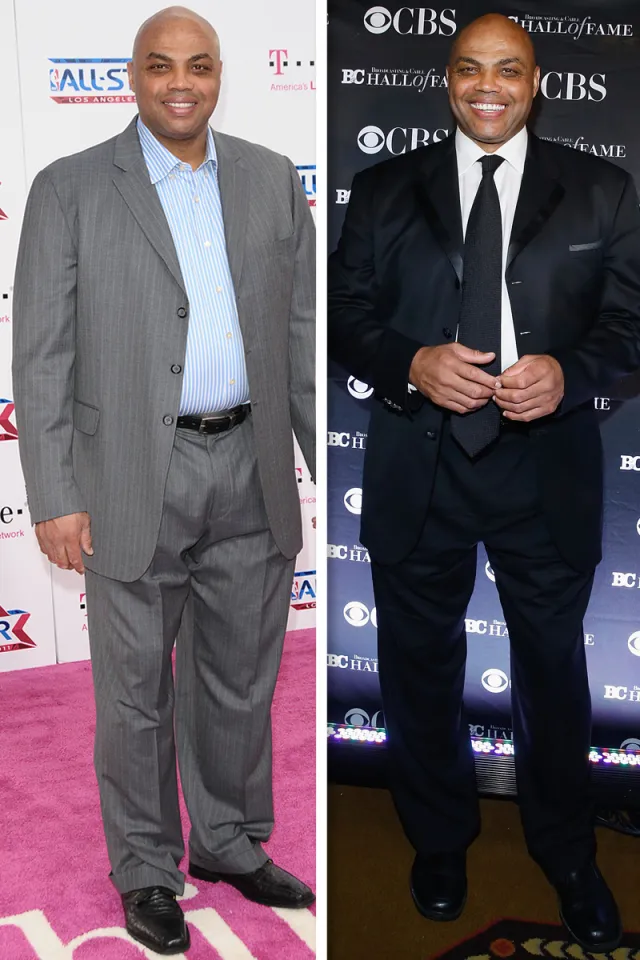 Charles Barkley, 60, lost 352 pounds and went down to 290 pounds from 352 pounds. "My doctor told me I was fat. So I'm down 60 pounds," Barkley said. "She said to me, 'There's no fat old people, only fat young people.' And she said, 'If you don't get this stuff together you're not gonna be around.'"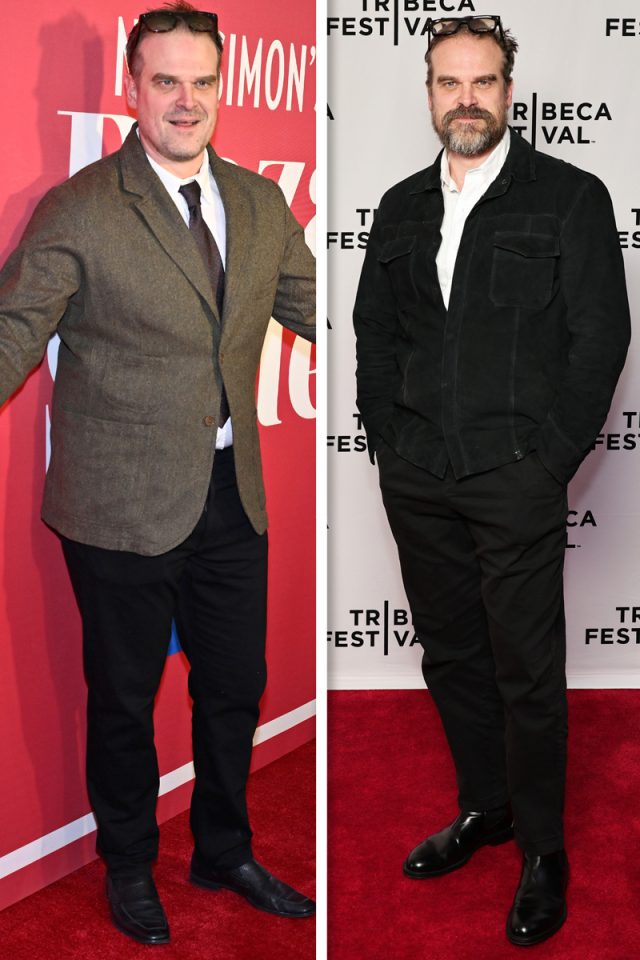 Stranger Things star David Harbour, 48, lost 75 pounds for his role in the hit Netflix show by intermittent fasting and working out. "I would do a mixture of resistance work and cardio," he says. "The cardio was a lot of running but with very low intensity over an extended period of time, around 60 to 90 minutes at a heart rate of about 165. That was something that was en vogue a while ago, but now everything has become high-intensity training and that kind of working out has lost its luster. But I've found that not only did it help me physically with losing weight, but also mentally. It really helped with my anxiety and my breathing rate. You get about 40-45 minutes in and my breathing would just slow down and I just became more relaxed."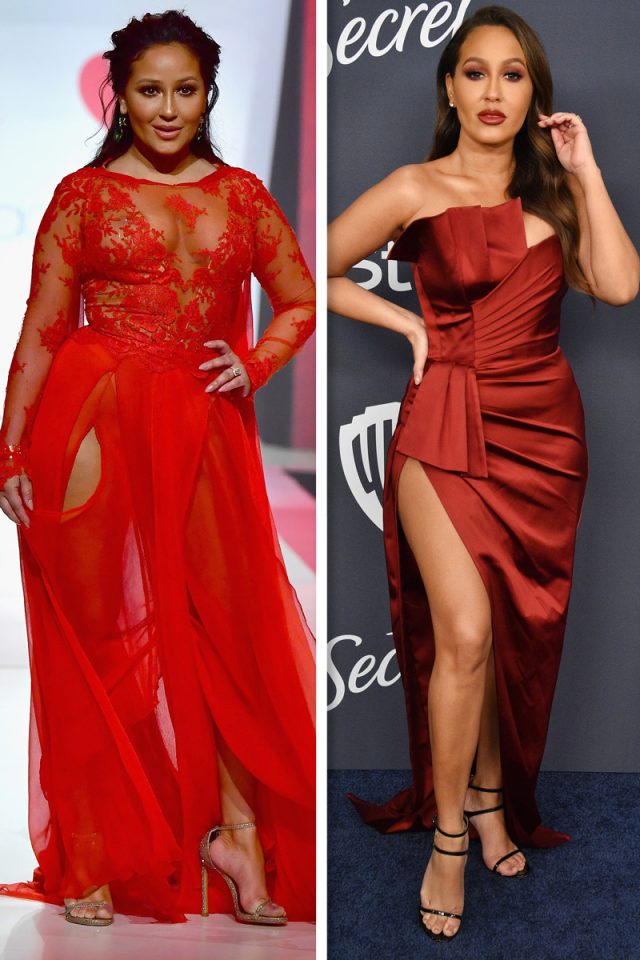 Adrienne Bailon, 39, lost 20 pounds and was happy with the results. "Well, I made major changes like choosing to eat plant-based, changing my whole relationship with food & working out!" she says. "I've been consistent with my self discipline (although it's been so hard at times). I'm constantly reminding myself that the greatest form of self love is self discipline! They say it takes 21 days to form a new habit… I just want to encourage you to take this time to develop healthy habits! Drink your water, squat, rest, read, pray, take your vitamins, eat your veggies!"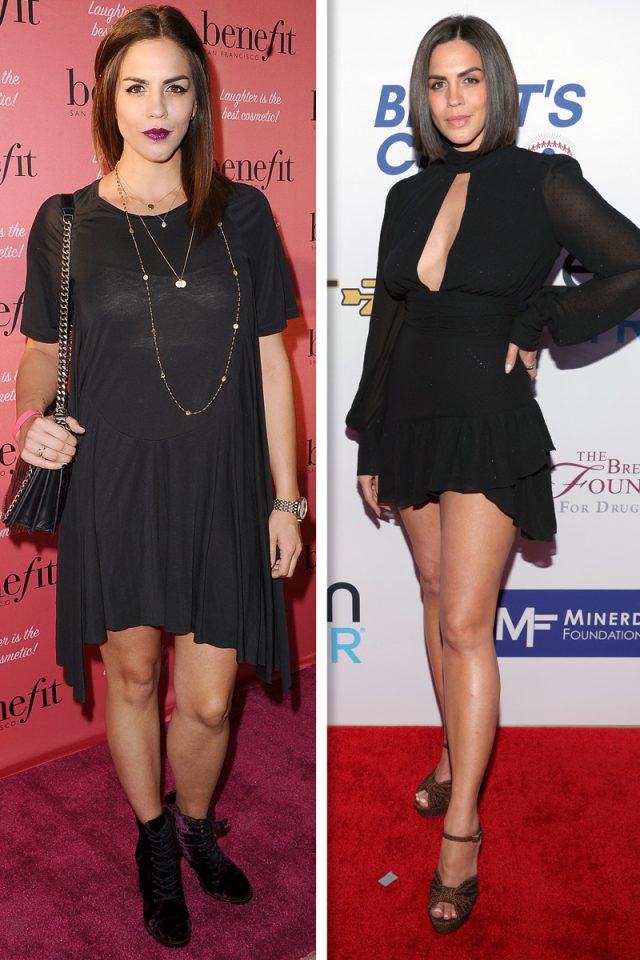 Vanderpump Rules star Katie Maloney, 36, lost over 20 pounds with the help of a nutritionist. "I thought it was a thyroid thing, so I was going to the doctor and getting blood work done," she says. "I think it's really important to also check up on your health because even though it wasn't a thyroid thing, I did discover that my glucose levels were pretty high and that could've led to some maybe pre-diabetic problems… From there, I met a really great nutritionist, who helped me understand how to eat for my metabolism, especially with being insulin resistant or insulin-sensitive. So now I have a great understanding on nutrition and what kinds of food I should and shouldn't be eating."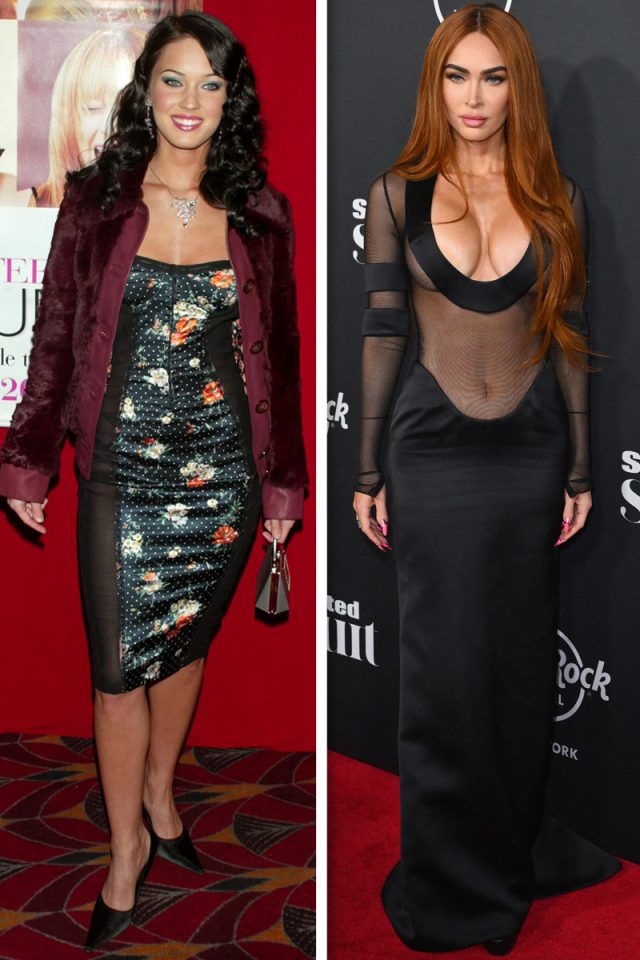 Megan Fox, 37, has changed a lot since her Transformers days—and she is proud of her progress. "I'm always completely sober," she says. "I don't even drink a glass of wine. I don't ever smoke. I don't drink coffee. I'm super strict with my diet and I never deviate. I'm not saying you have to be like that," she explains. "I'm saying for me, that's how I feel the best. When I was in Costa Rica, somebody described the purpose of alcohol with plant medicine: You use alcohol to extract the essence of a plant. And I thought, That is exactly how alcohol makes me feel. As though it is extracting my essence."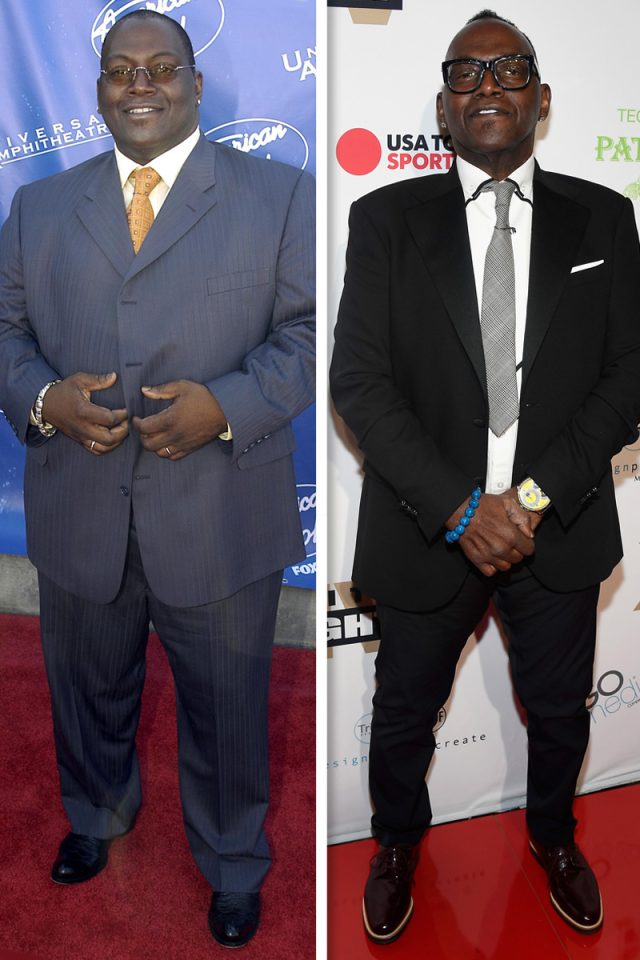 Randy Jackson, 66, lost over 100 pounds after gastric bypass surgery. Now he maintains his weight through Pilates and healthy food. "I hate the word diet," he says. "I don't use that anymore. Anybody that's lost weight, you lose it and then you start eating and drinking more and it all starts coming back. That's what started happening to me. I was like, 'No, I'm not going to spend my life going through this."
Ed Sheeran, 32, lost 50 pounds after making major lifestyle changes. "It's the first time I've been really healthy," he says. "I've kind of stopped all the bad habit stuff in my life. Started exercising every day. I was eating like a takeaway every single day, and now I don't eat takeaway every single day and it's been good. It just happened. And because I wasn't having chicken wings and two bottles of wine a night."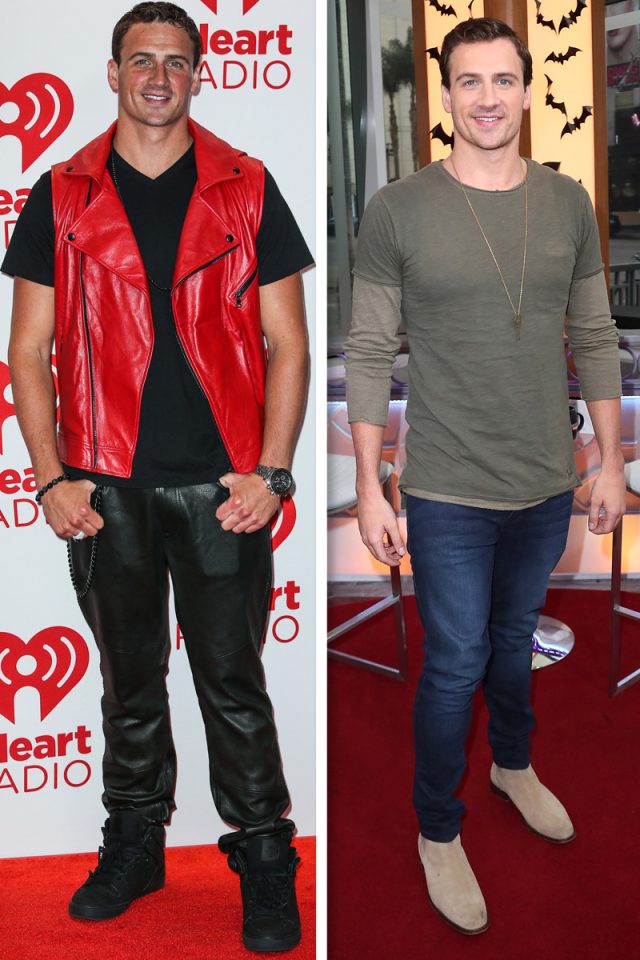 Olympic swimmer Ryan Lochte, 38, lost 21 pounds in two months back in 2019. "Getting my groove back thanks to the help of @fitplan_app ," he said. "I've adjusted my diet and upgraded my fitness routine and I'm down 21 pounds since Nationals in August! Not only is it my goal to make my 5th Olympics but it would be an honor to represent USA in Tokyo next Summer!" Lochte didn't end up qualifying, but the newly chiseled physique must have been some comfort.
Joe Giudice, 51, came out of prison a transformed man. The ex-husband of Teresa Giudice lost a significant amount of weight through exercise and cutting out excessive amounts of wine. "I am not going to be able to drink for a while, which is good because I don't even know when it's been since I haven't had a drink," he said in 2016. "It's been a long time. Definitely the whole year I drank every day a couple of bottles at night just to go to bed." According to Teresa, he lost 35 pounds in the first six months of his sentence. "He's running, he's doing 1,000 sit-ups a day," she said. "So he lifts weights and that's what he's doing. Just running, working out and then a lot of push-ups and sit-ups. He's doing over 1,000 sit-ups."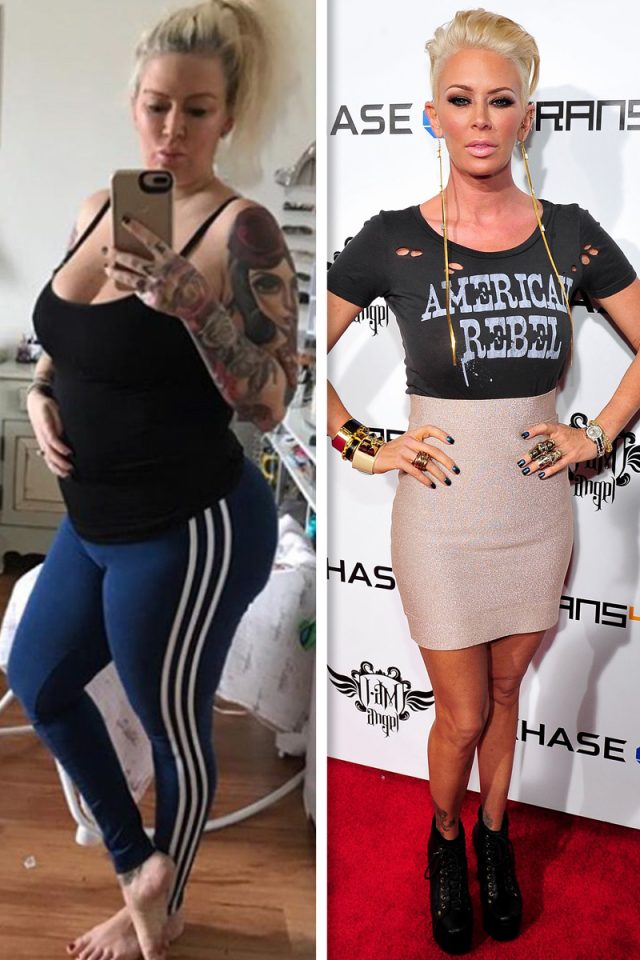 Jenna Jameson, 49, lost 80 pounds on a low carb, high-fat diet, going from 205 pounds to 125 pounds. "Since I'm at my goal weight (125) I don't want to lose more, so I'm upping my calories from my usual #ketodiet," she said. "But LISTEN TO ME, I am not saying to myself… 'it's ok to eat garbage processed nastiness!' I am sticking to yummy organic fresh foods. I'm just allowing myself room."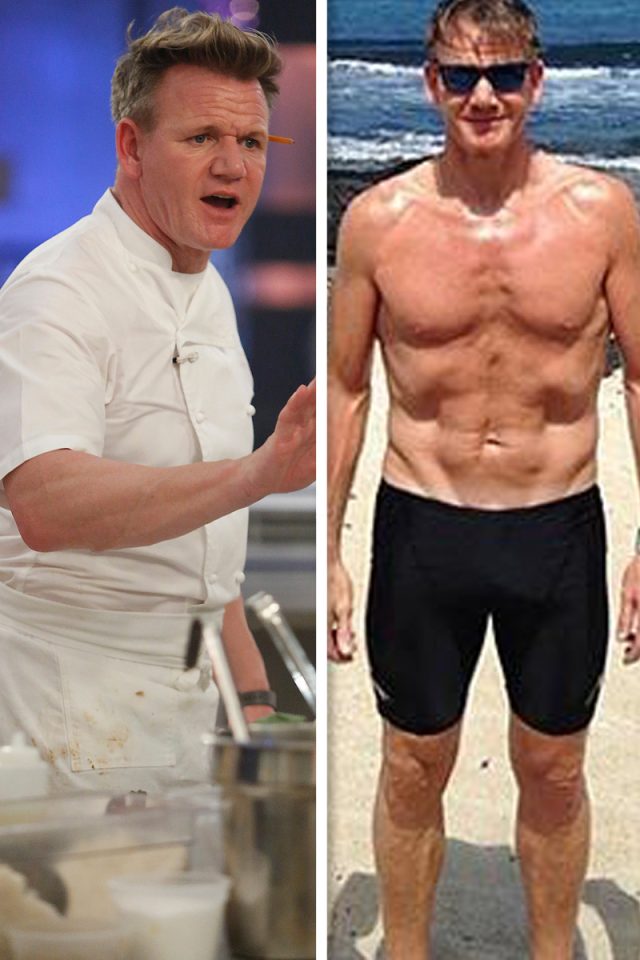 Gordon Ramsay, 56, lost 50 pounds after comparing himself to wife Tana Ramsay. "Tana was not impressed with the way I was," he said. "I was overweight, 18 stone [252 pounds]. I didn't have a figure. I didn't feel that good… I look at the pictures and think, 'How did Tana stay around?' Because Tana has got better looking and more gorgeous." Ramsay changed his diet and developed a lifestyle that worked for him. "I'm very good at eating five times a day," he says. "But small amounts as opposed to big breakfast, big lunch and big dinner. There's nothing worse than eating dinner at 5:30 and then having to get up and cook for three hours. I like to keep on my toes and eat small bits. Almost like in Hong Kong – four or five times a day, small bowls of food."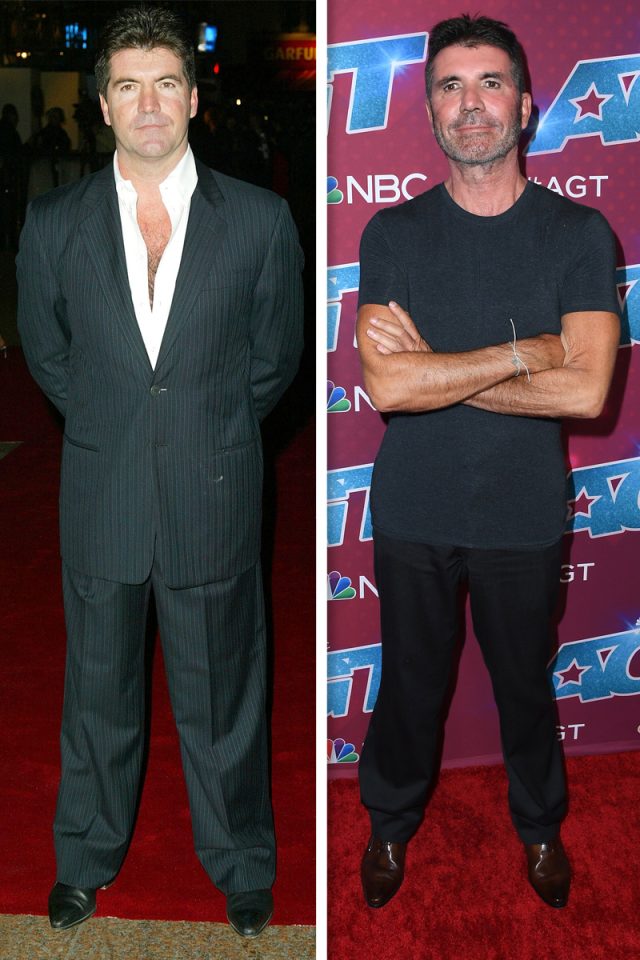 Simon Cowell, 63, lost 60 pounds and completely transformed his physique. "The most dramatic period was the first month where most of the weight comes off and you look at yourself and think 'wow'," he says. "All I do is avoid just red meat – white meat is fine – and I eat loads of vegetables, salads and drink this great beer. If you're on a diet you have to keep the food sensible, but it's got to be interesting and tasty, then the diet's surprisingly easy."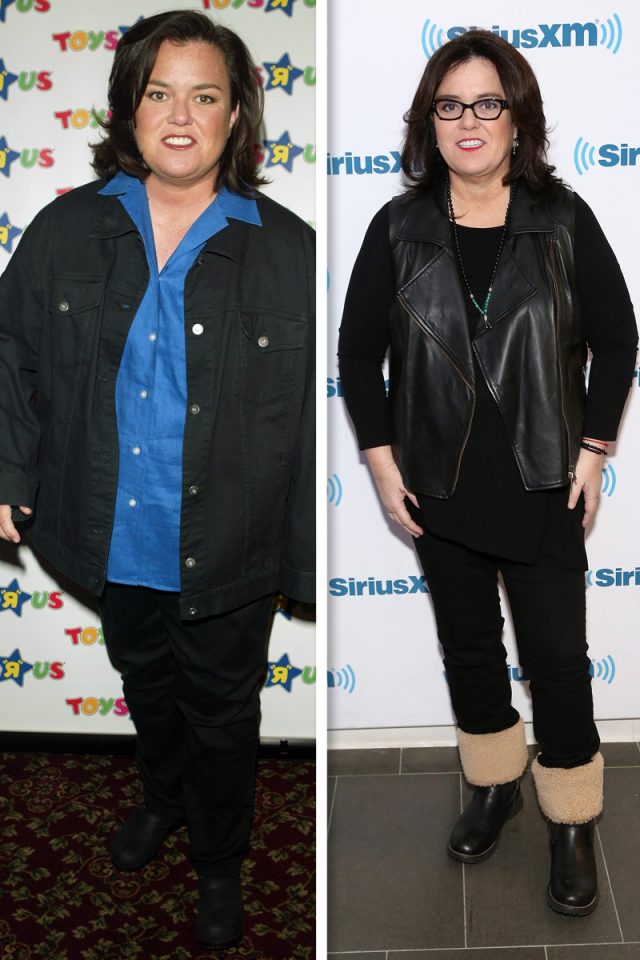 Rosie O'Donnell, 61, lost 64 pounds after gastric sleeve surgery. "Believe it or not, that surgery changed my life," she says. "It doesn't reroute your intestines. You have no issue with going to the bathroom in public. But your relationship with food ends… I don't feel that same pull for it. They told me the part of the stomach they remove have hunger hormones in it, called ghrelins. And that changes the way you think and feel about food. I feel so much freer now in terms of needing to move and play with my kids."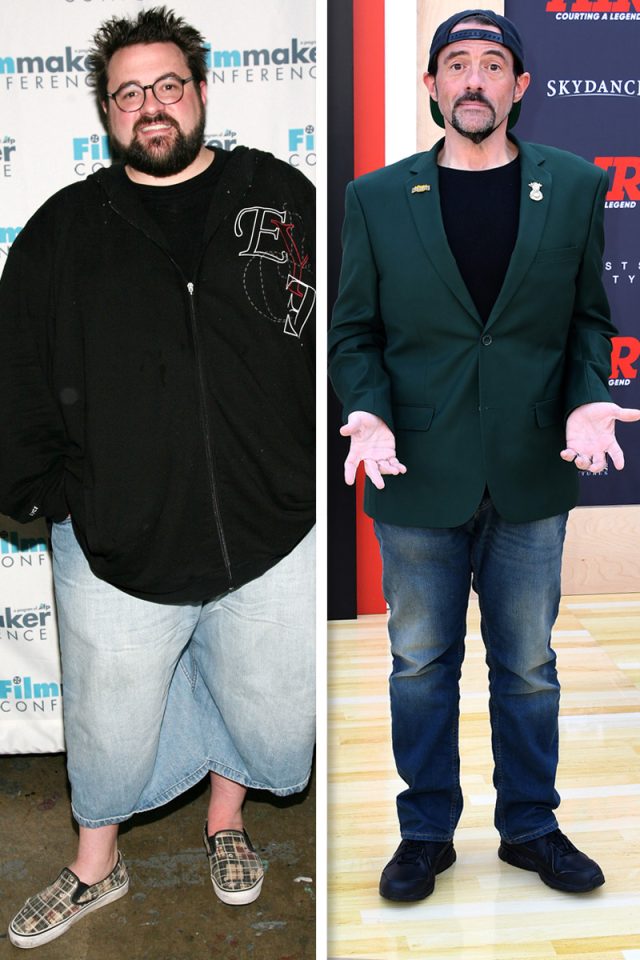 Kevin Smith, 52, lost 50 pounds in six months after suffering a heart attack in 2018, by switching to a vegan diet. "Nobody wants to hear that," he says, "and I don't blame them. I don't care how you prepare them; vegetables suck compared to a piece of cake or a steak. But I think of it this way: I know what that stuff tastes like. And it's not going anywhere. I ate the way I wanted to for 47 years; I will try the way I'm supposed to for one year and see what happens."
Ferozan Mast is a science, health and wellness writer with a passion for making science and research-backed information accessible to a general audience.
Read more
---