20 Amazing Bodies of Stars Who Do Yoga
How Jennifer Aniston, Hailey Bieber, Meghan Markle and others use yoga to stay fit.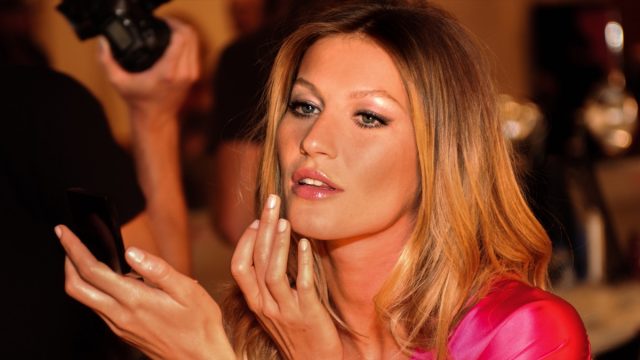 Yoga is not only wonderful for your physical health, it's incredibly beneficial for mental and emotional health, too—just ask Jennifer Aniston. "We live in such a fast-paced world, always going, going, going," Aniston said. "Just making a devotion to yourself and committing to exercise is such an act of self-love. When you're holding a pose, you learn to be patient with yourself. You'll get there, and if you fall out of it, it's OK. It's not a contest. It's not a race. It's just life." Well said! Here are 20 celebrities who swear by yoga as part of their health and wellness routines.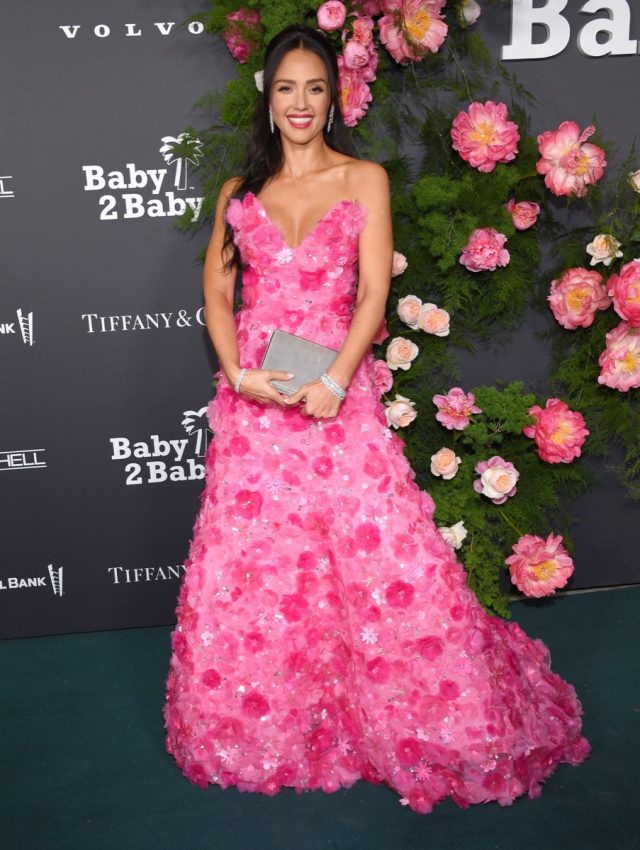 Jessica Alba is all about working out with her friends—and that includes yoga sessions. "I really like taking group classes, or I like to work out with friends. I like high-intensity workouts; I like moving around a lot. I don't like a lot of repetition," she says. "I like Spin classes, depending on the teacher and the playlist. I do like hot yoga classes, if it's done at a good pace. I prefer it mixed in with light weights, so like a sculpting hot yoga class. I'll always work out with a friend because it's more fun."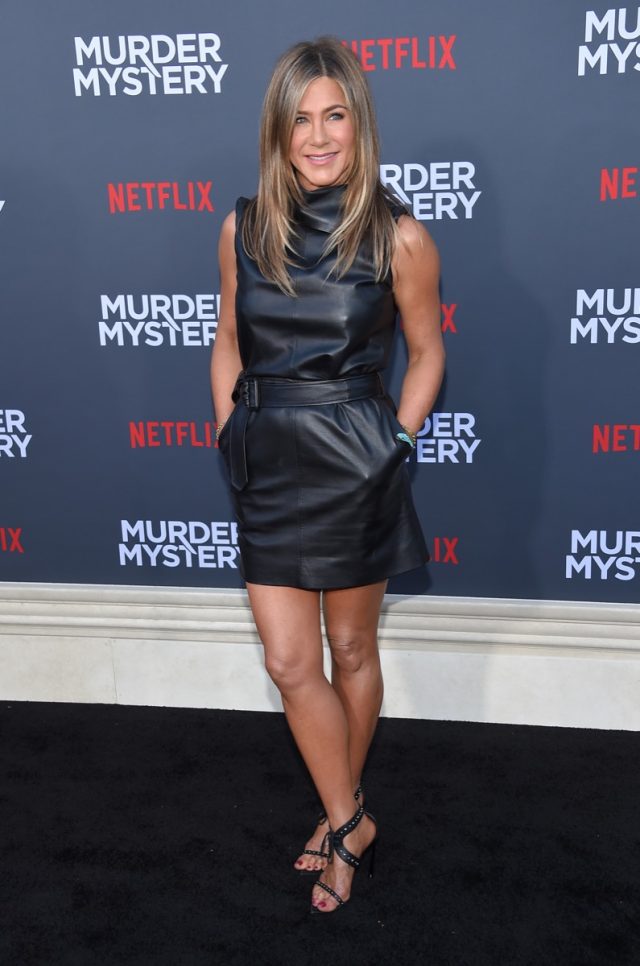 Jennifer Aniston starts the day with hot water and lemon—then the workouts begin. "I have a trainer, a wonderful woman who I do this spin-yoga class [with]," she says. "We spin for half an hour, and then do yoga for 40 minutes. That's pretty intense. Then I go to a gym, where I do strength training or just my own thing on the treadmill, the bike, or the elliptical, just to change things up."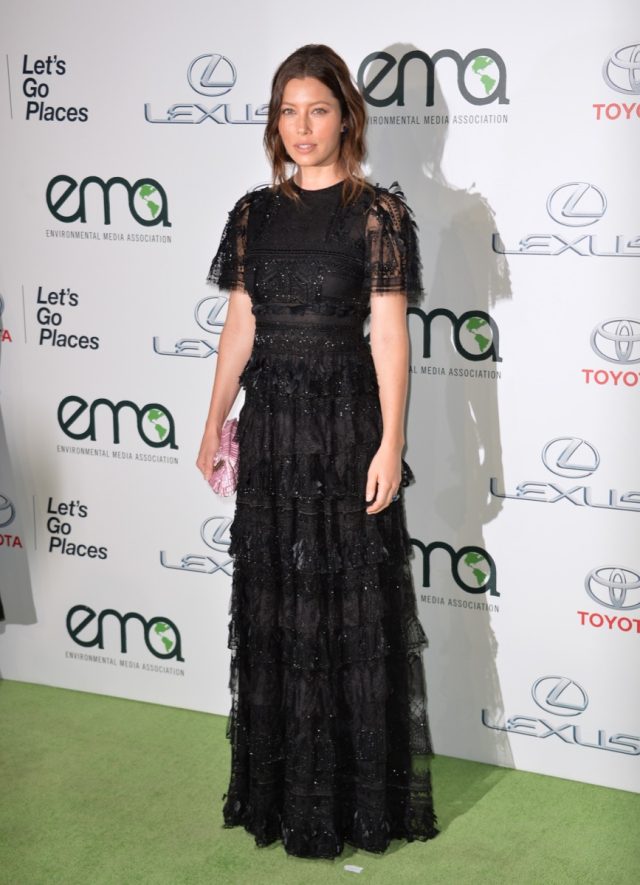 Jessica Biel loves full-body workouts as well as intense yoga sessions indoors. "I started getting into yoga about 10 years ago through a close friend who was an instructor," she said in 2018. "At first I felt like, 'I can't do all those crazy poses,' and I still can't, but I'm not competing with anyone. I want to demystify yoga and bring it out to more women and men in the community, where it doesn't have to be intimidating."
Kate Hudson swears by Pilates, the Tracy Anderson Method, and, of course, yoga!  "When I'm doing that, my body kind of goes back to where it likes to be," she says. "I know how my muscle memory works the best." The actress doesn't believe in taking a break from her exercise routine. "Holidays, for me, aren't like, 'Ooh, I have an opportunity to like sit on my butt.' I'm not like that as a person. It's actually an opportunity."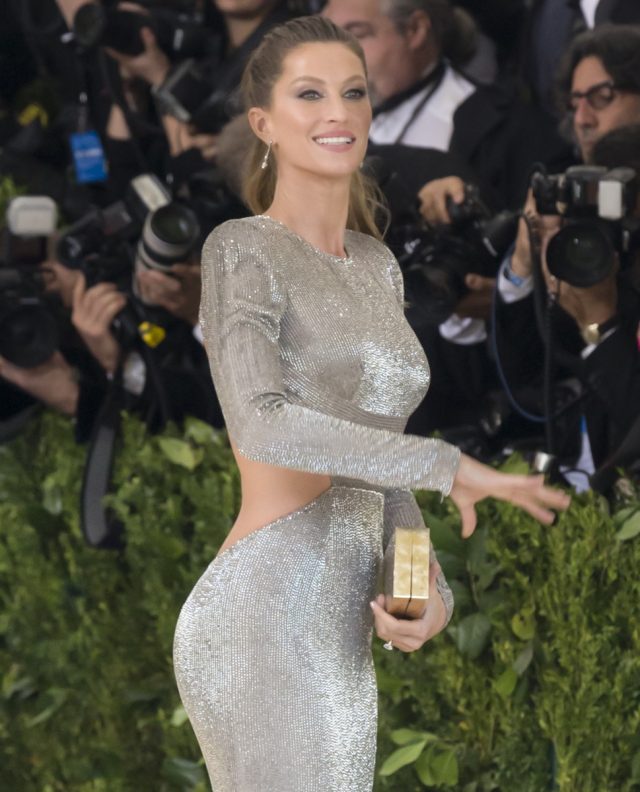 Gisele Bündchen is a big proponent of yoga and meditation. "Being healthy is more than a clean diet and exercise. It's about our attitudes, emotions, beliefs, thoughts and actions," she says. "When life gets challenging always remember that the sun rises every day, bringing a new opportunity for us to try again and do better. It can get intense out there and we can get easily distracted by the noise. Awareness is key. What energy you are nurturing?"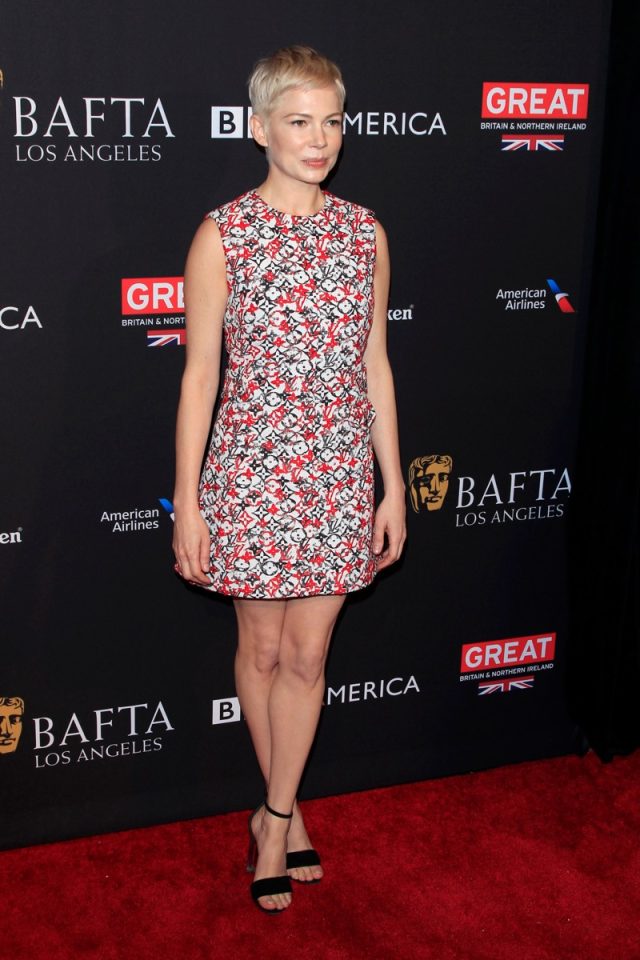 Michelle Williams loves yoga so much she founded The Yoga for Single Moms Project. "Yoga gave me relief like nothing else. It made be a better person and a better mother," she says. "I could come back to my daughter anew… I started to think about how expensive it is to get a babysitter to take a yoga class, which makes it out of reach for so many women. The idea behind the programme is that if you can clear the time, we do the rest. It provides childcare while the mom is in the yoga class, and it's all free."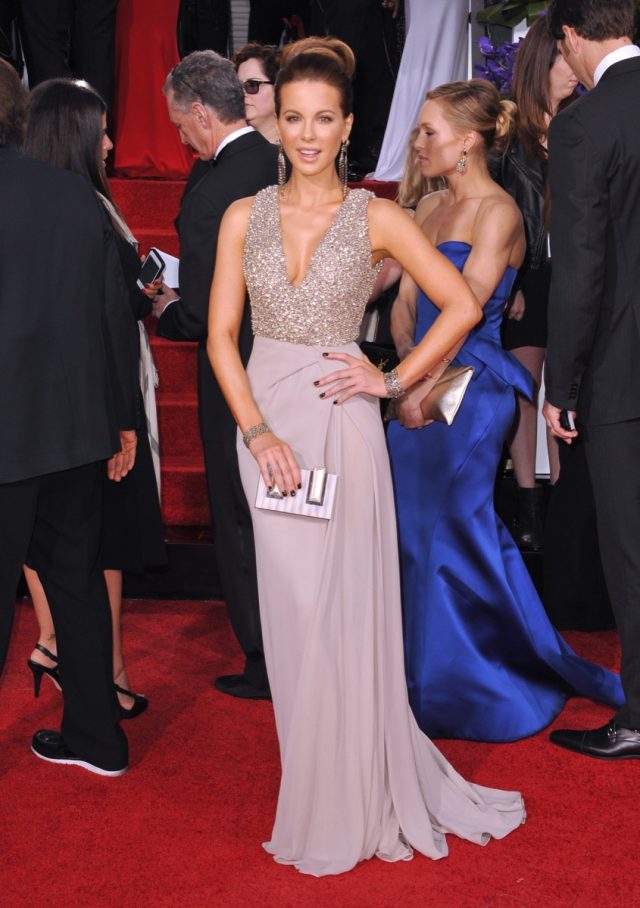 Kate Beckinsale practices yoga at least six times a week—and that's not including her other workouts! "She has great genetics and a great attitude and is very in touch with her body," says celebrity trainer Mandy Ingber. "I started training with Kate years ago, and now it's the only exercise she likes other than hiking. She has beautiful legs and long lean muscles. She's not bulky at all, and we activate a lot of muscles all at the same time."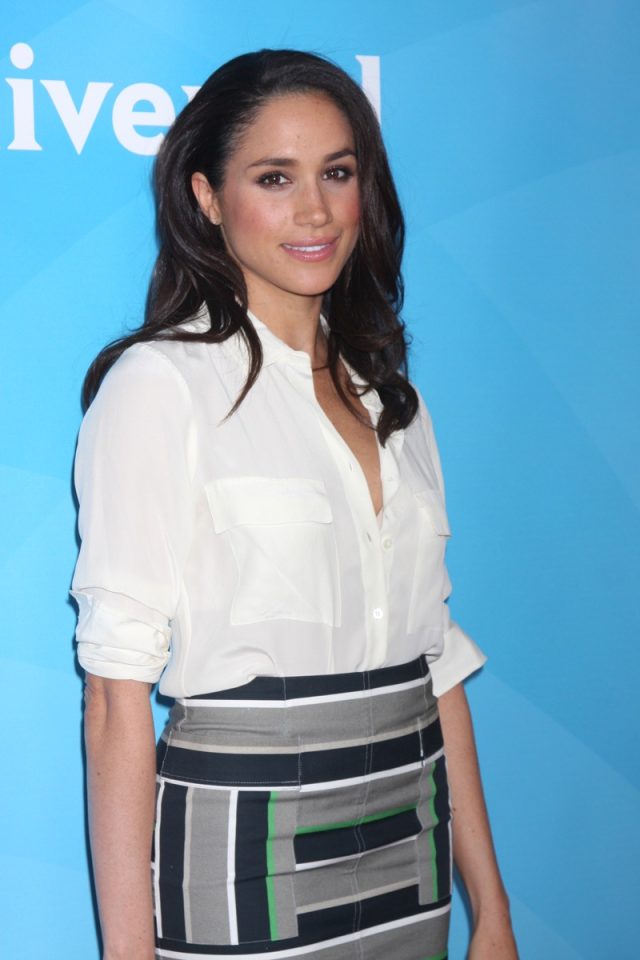 It's no surprise Meghan Markle is a yogi considering her mother Doria teaches yoga. "I love an intense vinyasa class – and even better if it's blasting hip-hop and done in a dark room with candlelight," she says. "The best! I'll do yoga a couple of times a week – hot yoga specifically."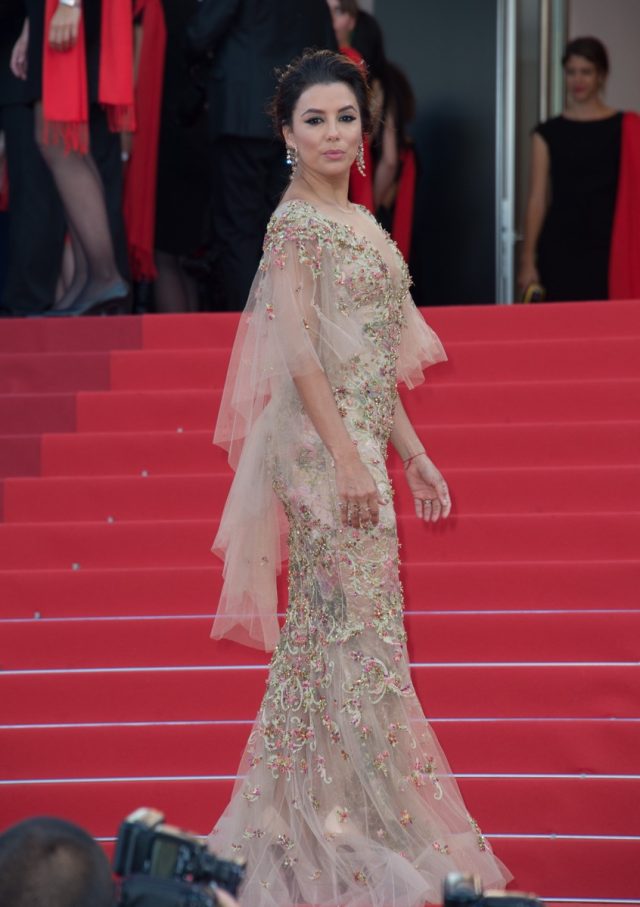 Eva Longoria works out hard, especially since having her son in 2018. "I do a lot. I'm a runner, I do yoga, I do Pilates," she says. "I do SoulCycle, and I'm just constantly mixing it up… Everybody thinks there's some kind of secret to looking good, but it's not a secret. It's diet and exercise. It's honestly just being committed to a goal."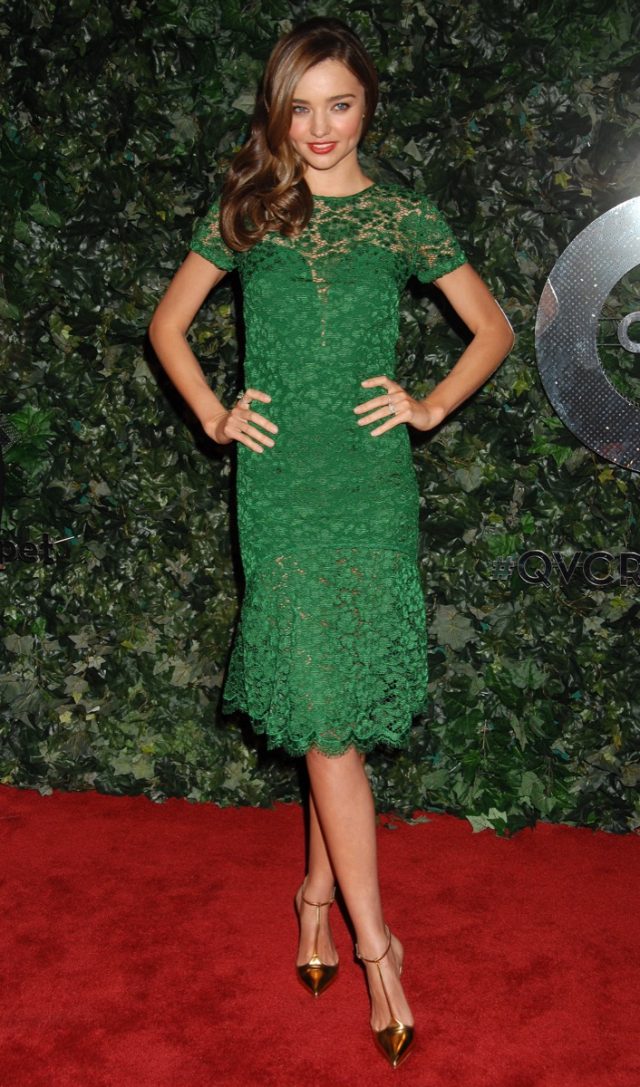 Miranda Kerr works out six times a week, including yoga and strength training into those hardcore exercises. "I like to exercise every day, but I mix it up," she says. "Sometimes I'll go for a walk or a run, or I'll do Pilates or resistance training. I may even just put some music on and let Flynn dance around while I hold the plank position for 10 minutes to strengthen my core… I've been practicing a mix of hatha and kundalini yoga for 15 years."
Olivia Wilde does yoga several times a week, and walks as much as possible. "We already walk more than people in a lot of other cities. But when you have an option to walk or take a car, walk if it's an option. I'll take the stairs," she says. "There's often a way to [be active]. Rather than sitting at home and taking a call and doing a phone meeting, walk around. You could often incorporate activity into your life."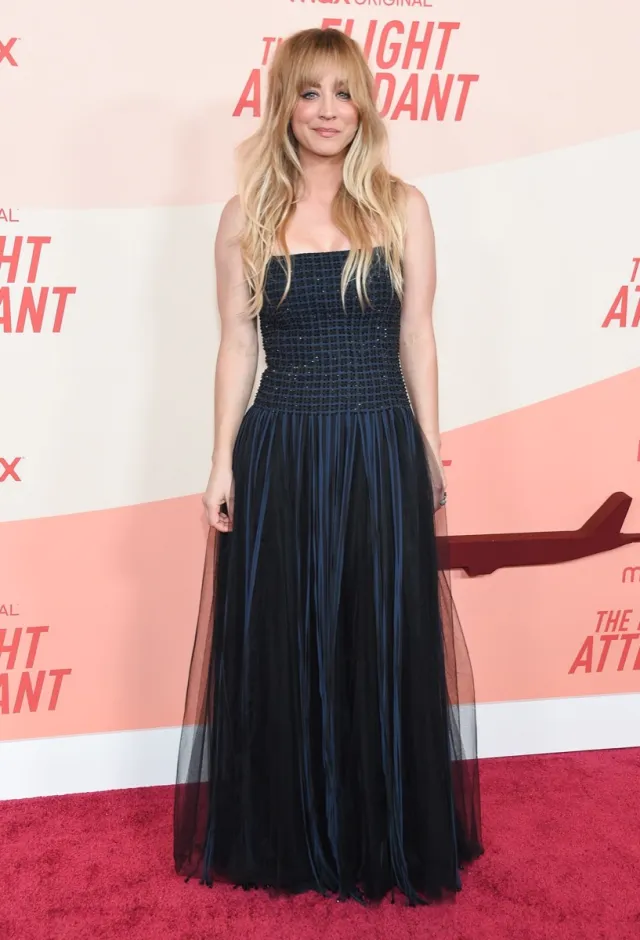 Kaley Cuoco swears by regular yoga sessions for her toned and strong body. "It took years for me to figure out what my body needs and that what works for my friends doesn't necessarily work for me," she says. "Doing yoga five times a week has transformed my body. I love being toned and having muscle; it's so sexy and beautiful. And I owe it 100 percent to yoga. I go to a place called CorePower Yoga. One morning I'll take the Hot Power Fusion class, which is an amazing calorie burner. Or I'll take a Yoga Sculpt class, where we wear three-pound weights during yoga moves. The sculpt classes include 20 seconds of mountain climbing or jumping jacks between the poses, so I get cardio, too."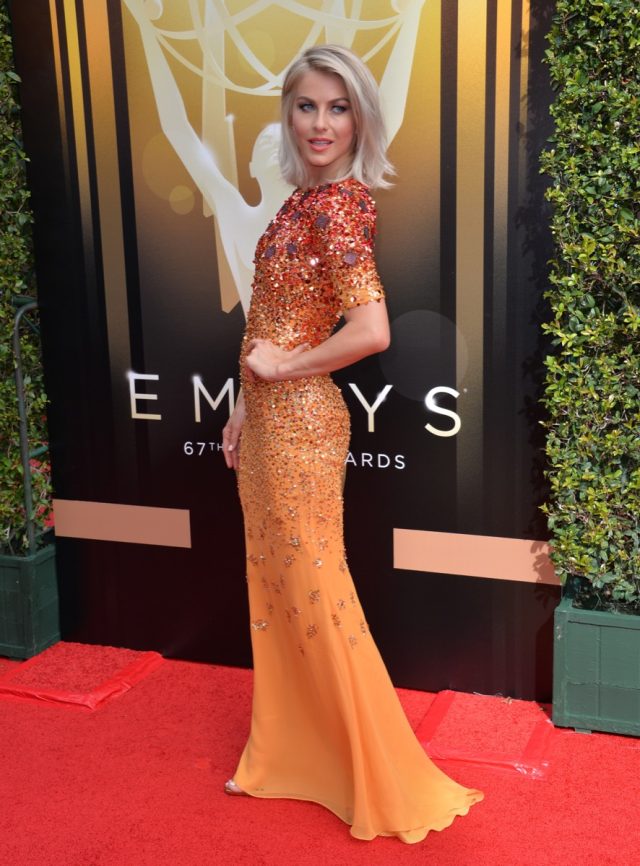 Julianne Hough isn't just a dancer—she loves Pilates and yoga for fitness, too. "My whole thing is, I'm not doing it necessarily to make my body look good—I'm doing it because I love it and it's fun," she says. "I feel way better when I'm working out. Once I've taken care of myself I can be happy and joyful and do things at my top ability, and I feel like I can give the best version of myself [to other people]. Because I'm high-energy, yoga kind of just grounds me. It makes me feel more centered and balanced. And I like hot yoga because it really stretches me out."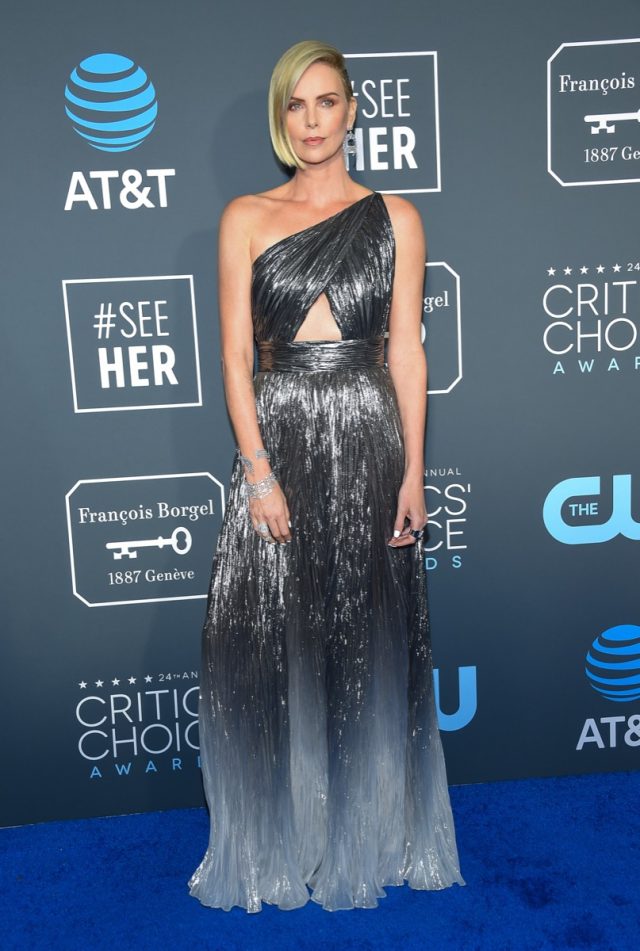 Charlize Theron does power yoga twice a week and also loves hiking and spin classes. "I've always believed if you find something you love, exercise won't be a chore," she says. "I love anything outdoorsy. My mom recently got me to play tennis, which I wasn't good at, but really enjoyed. If you do exercise you enjoy you're keeping yourself fit without even realizing it."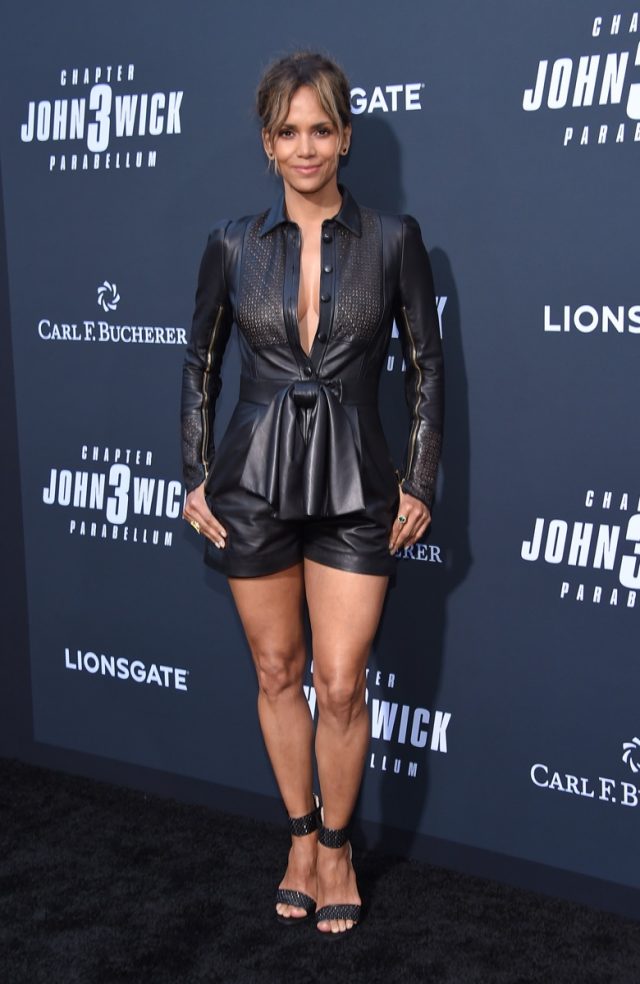 Halle Berry swears by regular yoga sessions for both physical and mental health benefits. "One of the most helpful stress-releasing practices for me is yoga," she says. "To me, it's a physical form of meditation that allows me to move negative energy out of my body. Whatever type of yoga I practice, focusing on my breath and really feeling my body as I flow through and hold poses really centers me. It's like the stress just lifts right out of me. I try to do yoga at least three times a week—even if just for 15 minutes or so."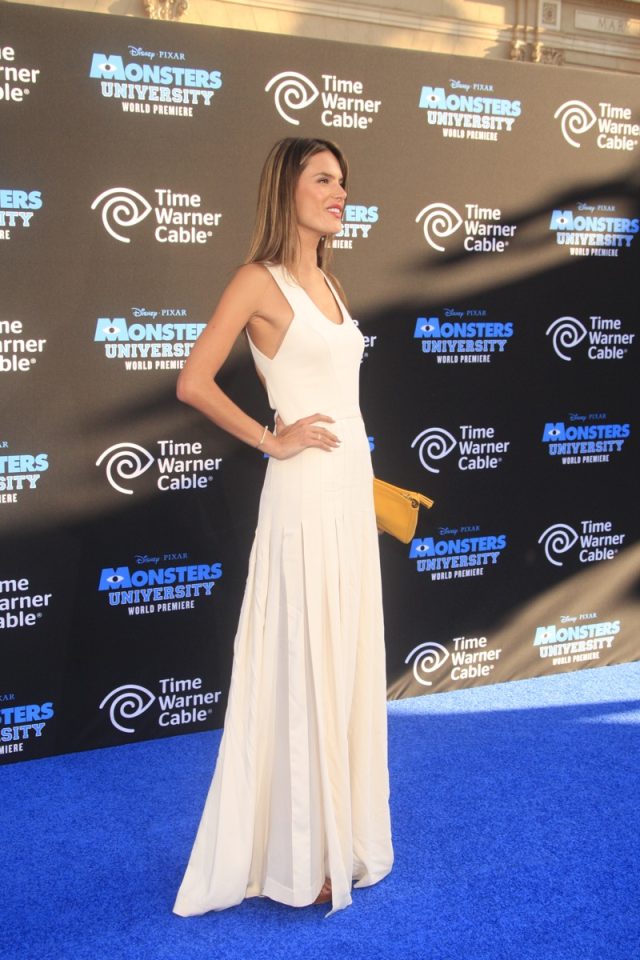 Alessandra Ambrosio makes yoga a part of her daily ritual. "I feel like I have so many rituals these days," she says. "I start my day with a little meditation and then I love doing yoga, and then I like to drink my water and hydrate. And sometimes I'll put a little lemon in my water, so that's part of my wellness, because I think the lemon in water, it's really good for you. And, through the day, water, water, water — hydrate yourself."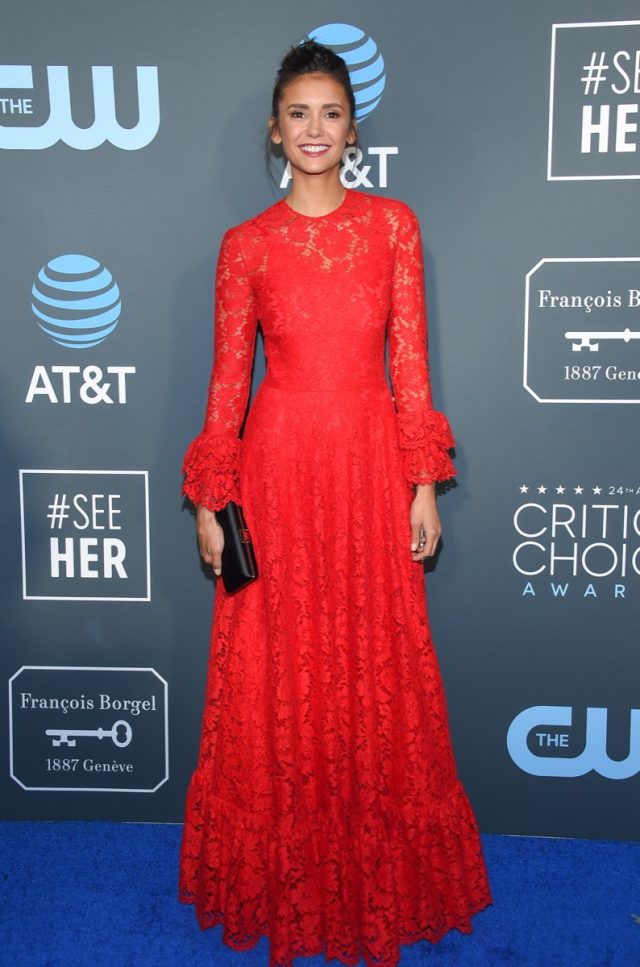 Nina Dobrev loves yoga, running, and weight training. "Yoga changed my body 100 percent," she says. "It tones everything and leans you out…And you have to focus. If your mind is somewhere else, you'll fall." Dobrev also loves weight training. "When I was younger, I was a competitive gymnast, and then for years, the only exercise I really did was yoga and running," she says. "It's only recently that I've gotten into strength training, and I love it. It's changed everything. I've experienced firsthand how high-repetition weight training doesn't bulk you up; it simply tones and shapes. Now I feel leaner and stronger than ever."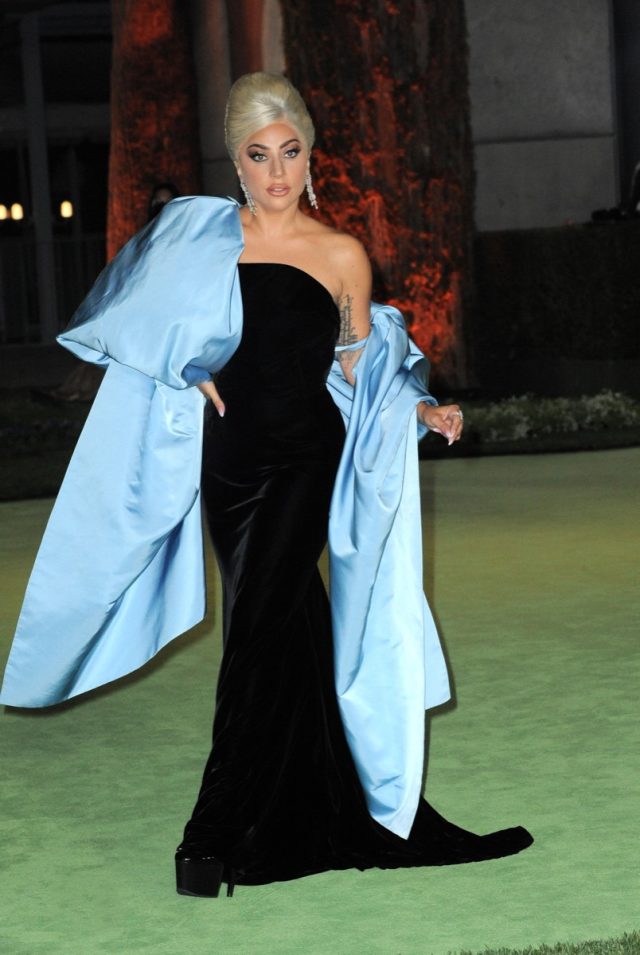 Lady Gaga has been practicing yoga since 2004, her teacher Tricia Donegan says. "Lady Gaga is something very special, because she is a woman of service. She uses her talent to make this world better, and that's because she practices yoga. We are using her celebrityism so that people will listen. She is blessed that she has talent, but what's special about her is that she's going to change the world. When I teach yoga, I teach a practice of self-compassion. When you ask, how do I teach my clients, the answer is, the way they do anything is how they do everything. So if they're successful in one part of their life, they will be successful in Bikram."df44d9eab23ea271ddde7545ae2c09ec
Hailey Bieber loves hot yoga and hot Pilates—anything that works up a good sweat. "I really like boxing for cardio. And I'll do a couple of sessions a week in the gym, weight training and cardio," she says. "Exercise keeps my mind and my body really healthy."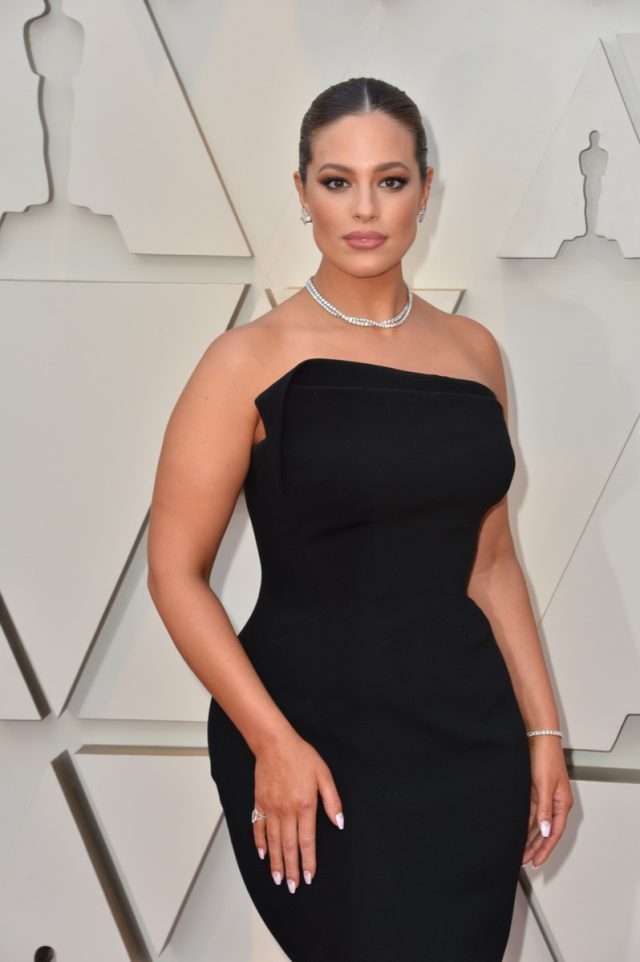 Ashley Graham loves aerial yoga, and continued working out during her pregnancy. "I tell myself, 'This is a guilt-free workout. You have to be strong for your children. Do not feel bad about walking away from them and spending an hour on your workout.' And I really remind myself, that even though it's very difficult, that this is going to be my guilt-free time," she says.
Ferozan Mast is a science, health and wellness writer with a passion for making science and research-backed information accessible to a general audience.
Read more
---