13 Celebs Who Look Fit This Summer on Instagram 
Here's how the girls of summer are staying in shape. 
This summer celebrities from all over the world are heating up social media in a major way. From wearing designer duds on the red carpet of the hottest movie premieres to swimsuits at most sizzling vacation spots, these stars are attracting major attention for their fitter-than-ever figures. Here are 13 celebs who are looking fit this summer and the secrets to their hot-bodied success. 
`
What better way to announce a divorce than setting thirst trap after thirst trap? Sofia Vergara celebrated her newly single status by sharing a slew of sexy vacation snaps. The 51-year-old star has a "what works for you," approach to fitness. "That's when you really find what makes your look, because I think all of this is just to enhance and make you feel better and look better. I don't feel like you need to be doing what everybody's doing, because it's not going to work for you. You have to find the things that look good on you and stick to it," she recently told Harper's Bazaar. "My go-to workout is a Pilates workout on the Lagree Fitness Megaformer machine," she added to Glamour. According to research, Pilates exercises are designed to increase muscle strength, endurance, and flexibility, and to improve posture and balance. Experts maintain that it is a great workout for leaning out.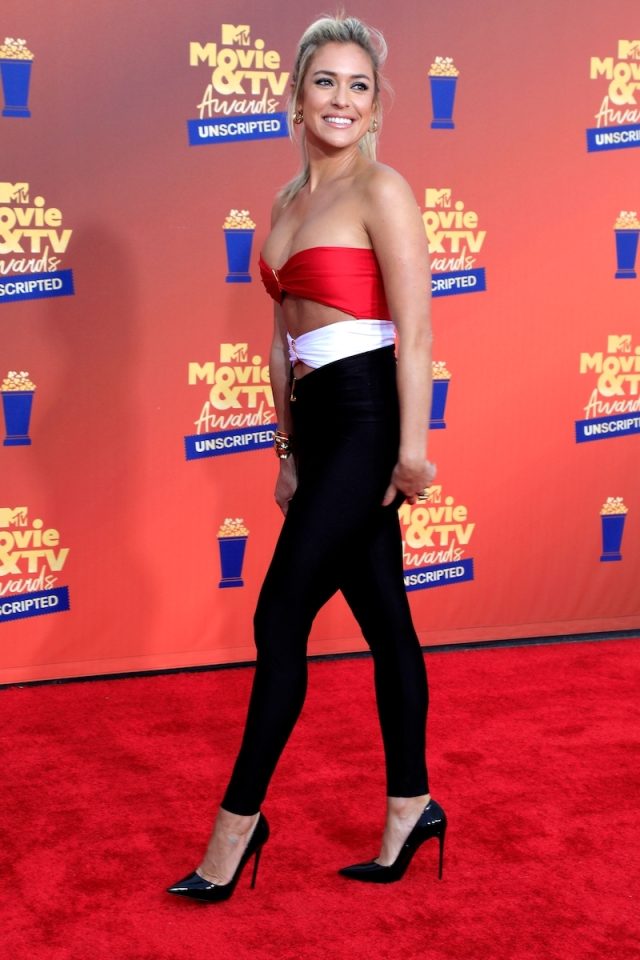 Kristin recently revamped her approach to fitness and has been busy this summer showing off the results. She used to do a lot of cardio but now focuses her workouts on lifting heavy weights. "185lbs 💪🏻 new record for me," she captioned a recent workout video. "He kicks my ass. He pushes me really hard. He has me actually lifting really heavy weight, the heaviest weight I've ever lifted in my entire life," she recently told Us Weekly about her workouts . "I feel the best I ever have. I feel like I'm the strongest I've ever been." She added: "Usually, I'll work out and maybe do 30 minutes of a VersaClimber [on a fourth day], which will also kick your butt, man."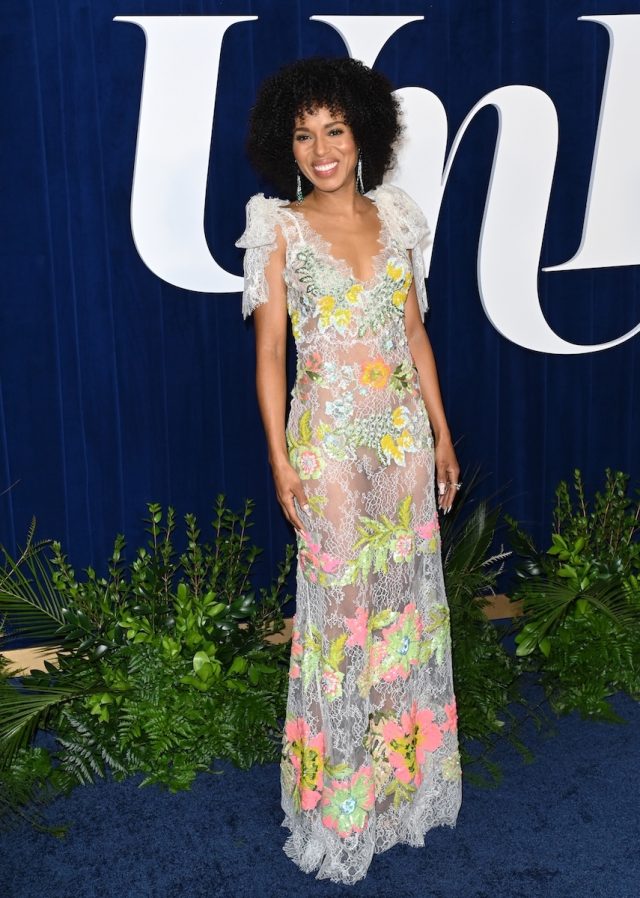 Kerry Washington recently steamed up Jamaica with her fit figure. The Scandal star is a "big Pilates girl and I love to hike," she told ELLE. "You don't even want to be in your own body when [you] show up at the gym—I didn't for years," she added to Women's Health. "As women, we live in this culture where it's like, 'You have to fix this.' Pilates has allowed me to be focused on my appearance and my health in ways that are not abusive or critical." Another workout she loves? "I do different things, but I'm most obsessed with water aerobics. Now I do it with my friends on the weekends," she revealed to Allure.
Jennifer Lopez, 53, has been showing off her hot body in a bathing suit this summer. The secret to her forever young figure? "In my 20s and 30s I used to work out but not like I do now," she explained in InStyle's 2021 The Beauty Issue. "It's not that I work out more; I just work out harder and smarter. And it doesn't take me as long as it did in the past. I do it more for my health than I do for looks, which is funny. When you do things for the right reasons, you actually look better!" She also attributes her body to dance. "I've been dancing a lot over the past two months as I'm gearing up for my album to come out, so that's taken over as my main fitness routine," she told Popsugar.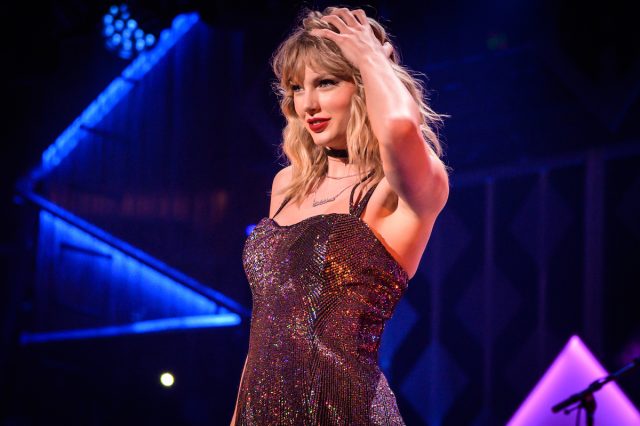 Taylor Swift's Eras tour is the most highly hyped concert of summer. When she's not on the stage, you can find the singer in her swimsuit, showing off her strong and fit figure.  "For me, running is about blasting a whole bunch of new songs and running to the beat. It's also good because it makes me find a gym wherever I am," the singer explained to WebMD about her workout of choice. "I'm very much out in the world, and I love exploring the places we go when we tour. It's important for me to live a full life." If she isn't running outdoors, she will hit the treadmill for an hour.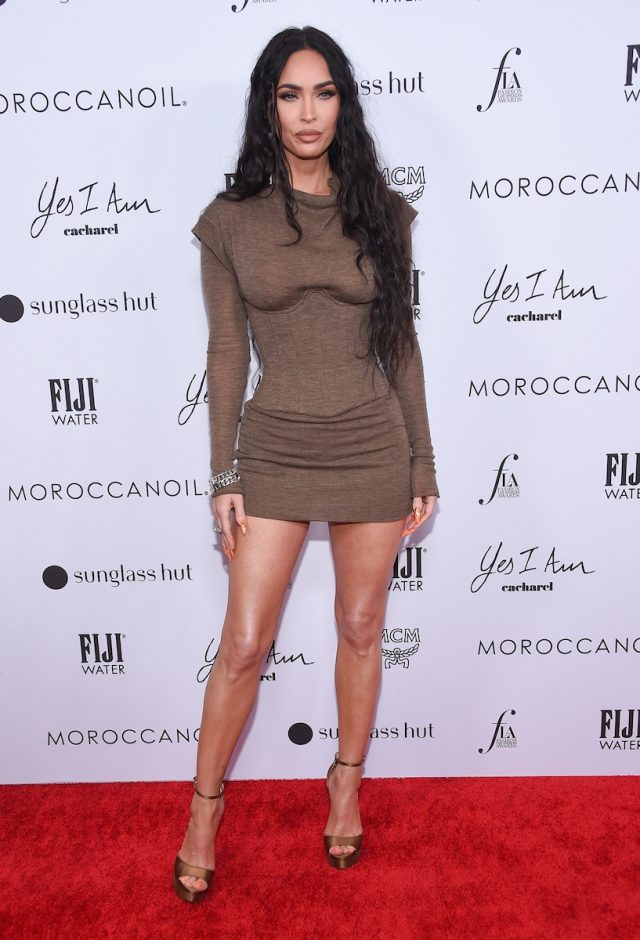 Megan Fox loves to attract attention on social media in her skimpy swimsuit. "I don't exercise. If God had wanted me to bend over, he would have put diamonds on the floor," she joked in the caption of a recent Instagram image. "I exercise really hard twice a week. I got my ass kicked this morning before I came here! I do bursts of cardio with really heavy weights. Circuit training," she confessed to E! News about how she really stays in shape. She is also very strict about diet. "I cut out all bread and those sort of carbohydrates. No crackers, no pretzels, no chips. Nothing unhealthy," she added.
Margot Robbie is playing Barbie on the big screen, and her body is perfect for the role. "I found boxing sessions and fighting practice for Suicide Squad really fun, but quickly realized I wasn't so much a fan of lifting weights," she admitted to Women's Health. She also loves to mix up her workouts. "When I'm not preparing for a role, I prefer to do workouts I really like, such as dance classes or playing tennis with friends," she explains. She is also a fan of a very LA kind of workout. "[I] really got into Pilates when I moved to LA [in 2013] and always feel a lot better after a good stretch."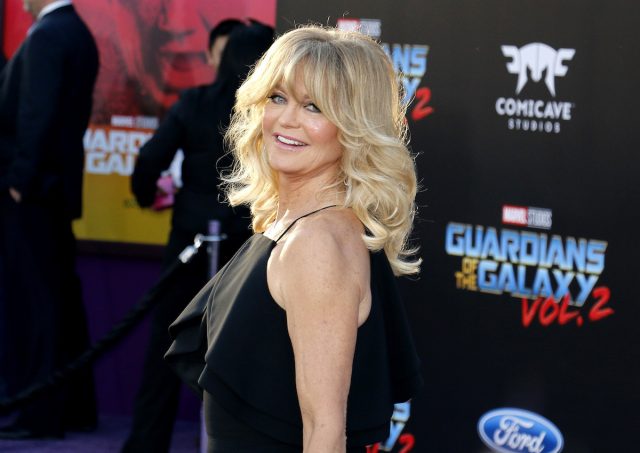 Goldie Hawn has no qualms about showing off her body in a bathing suit at 77. "I do a lot of juicing, I don't put a lot of food in my stomach and I don't mix my foods too much," Goldie told People about her unique approach to eating. "So if I want to have protein, I'll just eat a bowl of lentils, I won't mix it with a bunch of stuff." She added: "I don't eat a lot. I think we overeat."
df44d9eab23ea271ddde7545ae2c09ec
Hanna and Haley have been putting NCAA women's basketball on the map all summer long. The girls are always trying to  "get a workout in get your body moving," even after a game. "Like I just love to move my body even like on an active rest day," the girls revealed. "I always try to get my 10,000 steps. It's not only good like physically but mentally. Like it's something that's really important. And I think like even just going outside, like moving, seeing the sunlight, like seeing the sunlight, like it just like helps and brings serotonin into your life."
Reese Witherspoon is single and sexy at 47 this summer. "I work out all the time anyway just to stay healthy," she told Us Weekly. Her trainer, Michael George, told Shape that she does cardio for 30 minutes six times per week. Reese also revealed to Radio Times that she wakes up at 5:30 a.m. so she can work out by 7:30 a.m. "I probably do that six days a week," she said.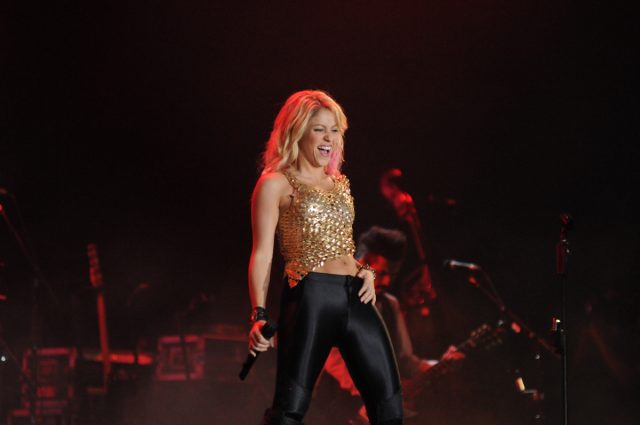 Another sexy and single star this summer, Shakira, is attracting lots of attention. The singer has been training with Anna Kaiser for years with five-day-a-week sessions and sometimes two-a-days. "We alternate between strength and cardio intervals. Some days we do just cardio and then strength and some days we start with strength and then do cardio, we like to mix it up," Kaiser told E! News. "I want to make sure that she is improving her endurance so that she can go into a two-hour show and also has the strength and stamina to make it through a five-month tour. It's about making sure she gets a little bit of everything."
Another fan favorite on social media is Shefali Jariwala, who exercises to feel better. "Being fit makes me feel healthier and it also helps in maintaining a relaxed state of mind," she says. "Diet coupled with gymming makes for a powerful recipe for good health. So for me, it's always gym with a healthy diet… I do spinning twice a week, and weight training and yoga thrice a week. Also, I am an active person so I am dancing all the time, I love to walk and take the stairs occasionally."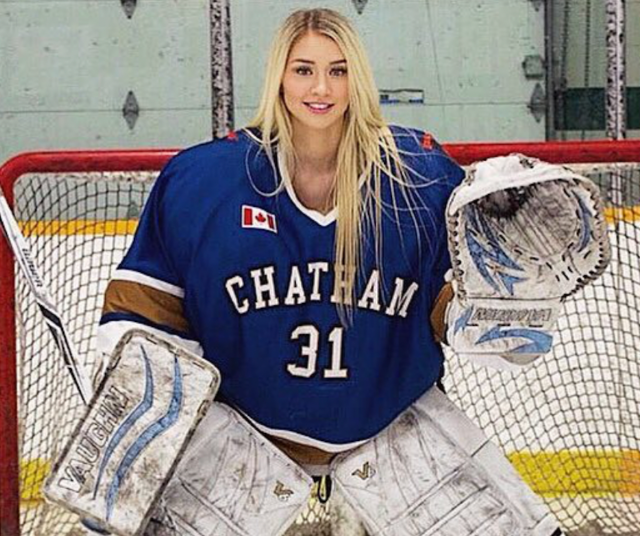 Former hockey player Mikayla Demaiter might not be attracting attention on the ice, but she certainly knows how to heat up Instagram. The athlete-turned-model is a fan of yoga and regularly shares clips of her practice on her Instagram Stories. "Researchers found that people who practiced yoga for at least 30 minutes once a week for at least four years, gained less weight during middle adulthood," says Harvard Health. "People who were overweight actually lost weight. Overall, those who practiced yoga had lower body mass indexes (BMIs) compared with those who did not practice yoga. Researchers attributed this to mindfulness. Mindful eating can lead to a more positive relationship with food and eating."
Leah Groth has decades of experience covering all things health, wellness and fitness related.
Read more
---