Coco Gauff's Diet For Peak U.S. Open Performance
Here's everything to know about Coco Gauff's diet and how the tennis star got ready for the U.S. Open.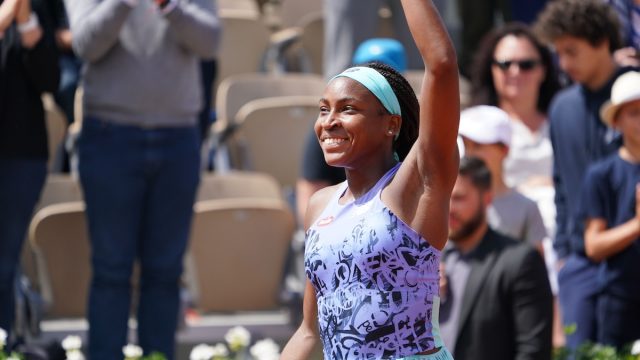 The U.S. Open has begun and Coco Gauff is already off to an impressive start. The 19-year-old drew an A-list crowd with former President Barack Obama and former First Lady Michelle Obama cheering her on in her first-round matchup with Laura Siegemund. Gauff defeated her German opponent with a 6-4 win and will now face 16-year-old Russian Mirra Andreeva in the second round. Gauff is a favorite to win it all at the tournament this year but doesn't let the pressure get to her. "I'm really trusting the way that I play," she told Women's Health. "Usually I do go into this tournament with more nerves than the others, but right now, today I'm feeling really confident." While she's been prepping for the event, she hasn't switched up her regime. "I don't do anything different on match day," she told the outlet. "When I go to practice, I'm not doing anything intense to get in the zone. So I think in the match there's no reason for me to try to do the same. I try to make the matches practice." To help perform on the court, Gauff stays fueled up with a healthy diet and shared with Women's Health what she's been eating leading up to the Open. Read on. 
`
1
She Has a Balanced Breakfast of Protein and Carbs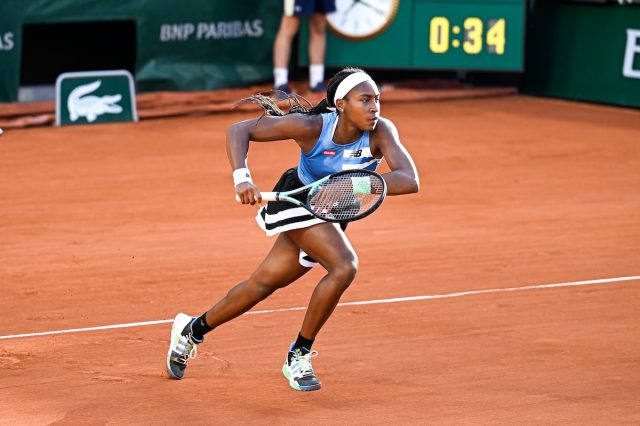 Gauff starts her day off with a hearty breakfast that includes protein and carbs. "Today, I had eggs, potatoes, sausage, and fruit," she says. "That's usually what [breakfast] looks like," she said. 
What the Expert Says: "The trifecta of nutrients to keep your energy level up and to keep you feeling satisfied is a combo of protein, whole grain carbohydrates, and healthy fat," Bonnie Taub-Dix, RDN, media dietitian and creator of BetterThanDieting.com, author of Read It Before You Eat It – Taking You from Label to Table tells us. "Her breakfast of "eggs, potatoes, sausage, and fruit," is an example of that combo." 
2
She Eats Pasta for Lunch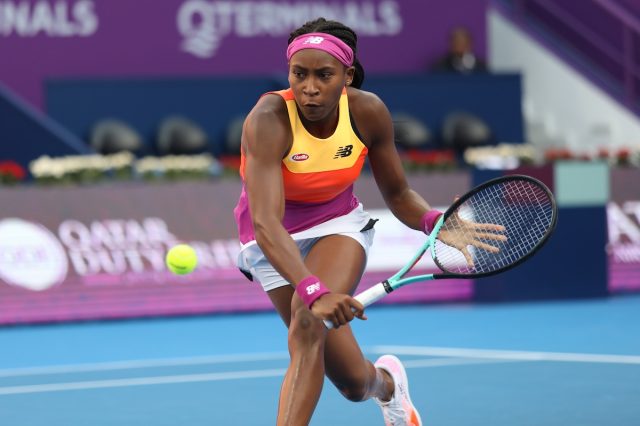 When the tennis superstar is training for a tournament, pasta is her go-to lunch. "I just love pasta, and I feel like it's an easy way to fuel," she shared. df44d9eab23ea271ddde7545ae2c09ec
What the Expert Says: "Pasta, often shunned by carb-complainers, is a food that provides energy and gets digested easily, but not as easily as more refined carbs," Taub-Dix says. "These days you'll find lots of pasta made from chickpeas, lentils, and other beans and legumes that provide more protein than plain pasta. In my opinion, beans, and pulses are the most undervalued foods in the store since they provide a wealth of nutrients and fall into a variety of categories including carbs, protein, and veggies."
3
She Eats Protein and Veggies for Dinner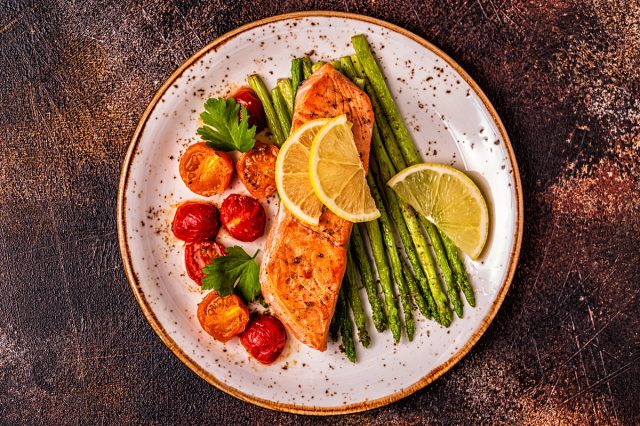 For dinner, Gauff always has a protein like chicken or salmon and vegetables. She rarely eats red meat, "but every now and then" she will have a steak.
What the Expert Says: "Regular intake of vegetables can give you the energy you need to get through the day and perform physical activity due to the nutrients contained in these foods that fuel your body," Destini Moody, RD, CSSD, LD says. "Also, veggies are high in fiber, which breaks down slowly in the stomach. This keeps you fuller for longer and reduces the chances you'll overeat or snack unnecessarily." 
Sarah Williams, MS, RD Founder of Sweet Balance Nutrition adds, "Eating lean protein and veggies is low in calories and contains two things that help you stay full: protein and fiber. Without adequate protein and fiber, people may experience increased hunger and have difficulty hitting their nutrient targets for weight loss. By including these foods, you'll be more likely to reach your calorie goal and get results."  
4
She Drinks Pedialyte to Stay Hydrated
To stay at the top of her game, Gauff trains hard and drinks Pedialyte because she's "never had problems with cramping or dehydration." However, when it's match time, she only drinks water. 
What the Expert Says: "Healthy hydration is essential to keep your energy levels up and to replace the fluid you lose from sweat," Taub-Dix explains. "Most people don't realize that even being mildly dehydrated can negatively impact your concentration, energy level, and your mood. Pedialyte helps her to replace the electrolytes that get lost from perspiration, but before chugging down electrolyte-enhanced beverages the average consumer should check with a healthcare professional." She continues, "One thing we definitely know is that loading up on sugary beverages will more likely lead to a rollercoaster type of effect rather than sustained energy."
Amy Beney MS RD CDCES with Nutrition Insights adds, "Water is essential for maintaining energy levels and optimizing physical performance. Dehydration can lead to feelings of fatigue, reduced endurance, and decreased athletic performance. By staying hydrated, you can enhance your energy levels and support better physical output during exercise or daily activities."
5
She Doesn't Deny Her Sweet Tooth
Gauff admits she has a sweet tooth and gives in to her cravings. "After I won in Cincinnati, I had a hamburger, and after the hamburger I had ice cream," she said. "So I like ice cream a lot, but I think brownies are probably my favorite right now."
What the Expert Says: According to Taub-Dix, "The word, 'diet' actually means a way of life — it doesn't mean not allowing yourself to enjoy the foods you love. Coco needs to be disciplined in the way she eats and exercises to be at the top of her game — but that doesn't mean that her taste buds have to wait in the stands until she retires! I love that she enjoys indulgences — no matter what you do or what you weigh…this is an important practice — you just have to know your own limits."
Heather Newgen has two decades of experience reporting and writing about health, fitness, entertainment and travel. Heather currently freelances for several publications.
Read more
---