College Volleyball Star Kendall Kipp Shares Swimsuit Photo From "Paradise"
Here are her rules for life.
Stanford University volleyball player Kendall Kipp had an unforgettable trip to Mykonos, Greece over the summer, and shared some dreamy pictures from the vacation. Two time All American star Kipp posted snaps of herself posing on a yacht in a blue bikini, against a stunning ocean background. Other pictures show her playing around with friends and jumping into the water. "Found paradise," she captioned the post. "The best place on earth," wrote player McKenna Vicini. Here's what Kipp thinks about living a fulfilled, balanced life.
Kipp knew she belonged at Stanford University from day one. "From the first time I stepped onto the Stanford campus I felt like I was at home," she says. "I loved the team and coaching staff. I also loved how all the players and staff talked about the importance of academics- that we are here to be students first, then athletes. Stanford athletes are very humble which makes for an amazing and unique culture. Everyone is striving to be the best they can be in every aspect of life and pushing each other to be better.
df44d9eab23ea271ddde7545ae2c09ec
Like many athletes, Kipp has pre-match rituals that give her a confidence boost. "I always put everything right on first; then left," she says. "I always listen to music, drink a coffee, and eat a pack of fruit snacks! Outside of volleyball, I'm passionate about exploration and travel. Whether that's skiing, camping, hiking, or relaxing on a beach, I love trying new things and seeing new places."
Kipp says swimming would be her sport of choice if she wasn't playing volleyball, as she swam for 14 years. "I thought I was going to be the next soccer star or swimmer," she says. "I tried everything out there. I tried dance, gymnastics until they kicked me out and said, You're way too tall. But I was convinced that I was going to play any other sport but volleyball. And I think that probably came from one, me being stubborn, and then two, just growing up getting dragged to all those long volleyball tournaments."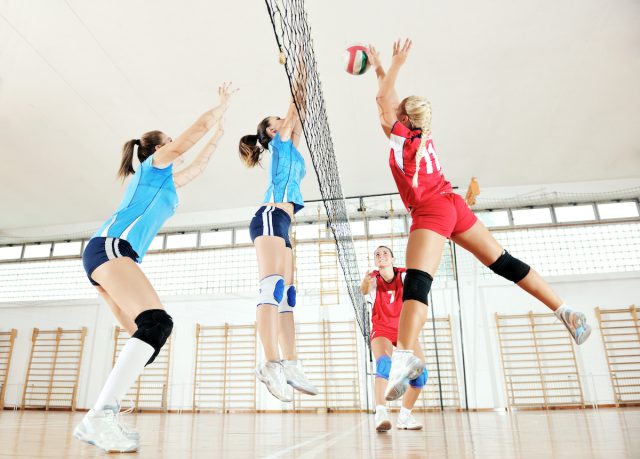 Kipp says comparison is the thief of joy when it comes to competition. "If I'm comparing myself to another player who I'm competing against to an extent that can motivate me to get in the gym and work harder and I can see what areas I might need to work on more," she says. "But there's obviously a point where it gets very toxic and very dangerous quickly because at the end of the day, you are your own person. And if you're constantly comparing yourself, you're just going to be trying to match this other person and live up to them, when in reality, that's probably not even what you want to be doing."
5
Mental Health Awareness
Kipp wants there to be a deeper discussion about the mental health of college athletes. "Mental health obviously has been a big topic as of lately, which is great, but I think it can still be talked about even more," she says. "I think as an athlete, it's hard because being a student, you're living a normal life. You're essentially working a full-time job on top of it, which is being an athlete and the hours you commit to your sport, and on top of that, trying to maintain a social life and just your mental sanity, getting enough sleep, getting food, taking time to rest and be bored and not be constantly on the go is such a hard thing. And it's hard when you're struggling mentally to even just get by, let alone thrive. And you're not just trying to get by as a college athlete, you're trying to train and perform well and improve yourself and be there for your teammates. And if you don't have 100 % to give, then you're just going to keep draining that battery."
Ferozan Mast is a science, health and wellness writer with a passion for making science and research-backed information accessible to a general audience.
Read more
---