25 Amazing Bodies of Fashion Models
Here's how they stay in shape.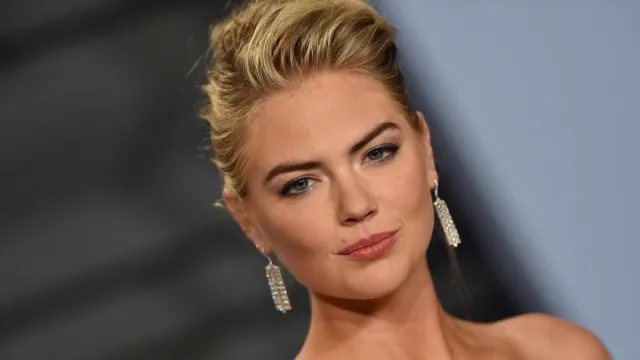 Fashion models often captivate us with their stunning physiques, but what does it take to achieve and maintain those amazing bodies? In this article, we delve into the wellness secrets of 25 renowned models, each sharing their unique approaches to health, fitness, and self-care. From workout routines and dietary habits to skincare rituals and mental well-being, these models offer insights into the diverse strategies that keep them feeling and looking their best. Discover how they strike a balance between the demands of their careers and nurturing their bodies, minds, and spirits.
`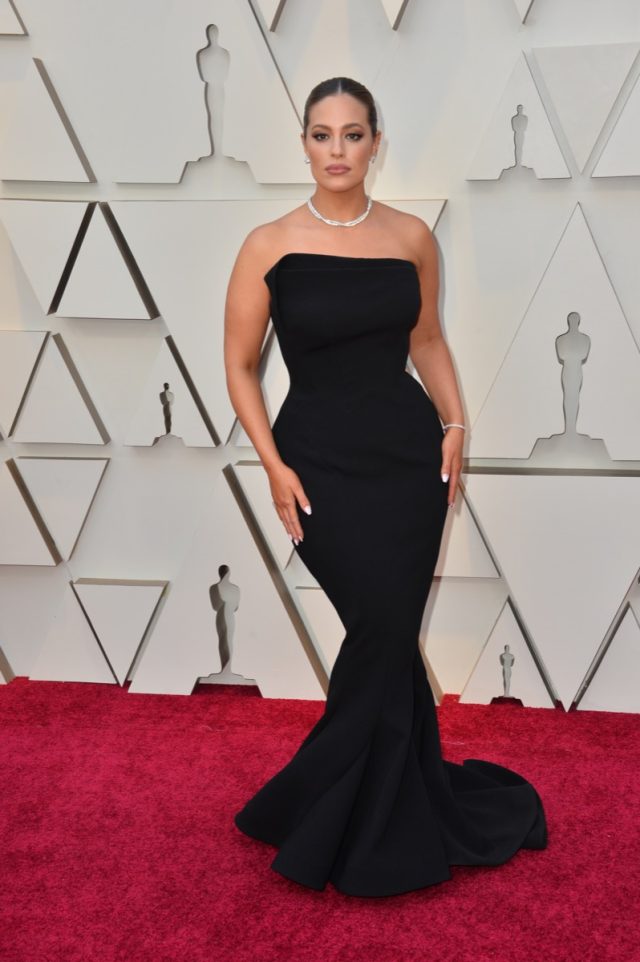 Ashley Graham shared some of her wellness secrets with Women's Health. She says that getting organized is important to her. "I have an amazing assistant who literally maps out my life for me," she says. "I have a very hard time juggling my personal life, my work life, my three kids, my husband [who's] traveling all the time. So, it's all about the calendar…It's all about planning ahead and doing your best, but also giving yourself grace for when things don't happen and just being able to work and roll with the punches."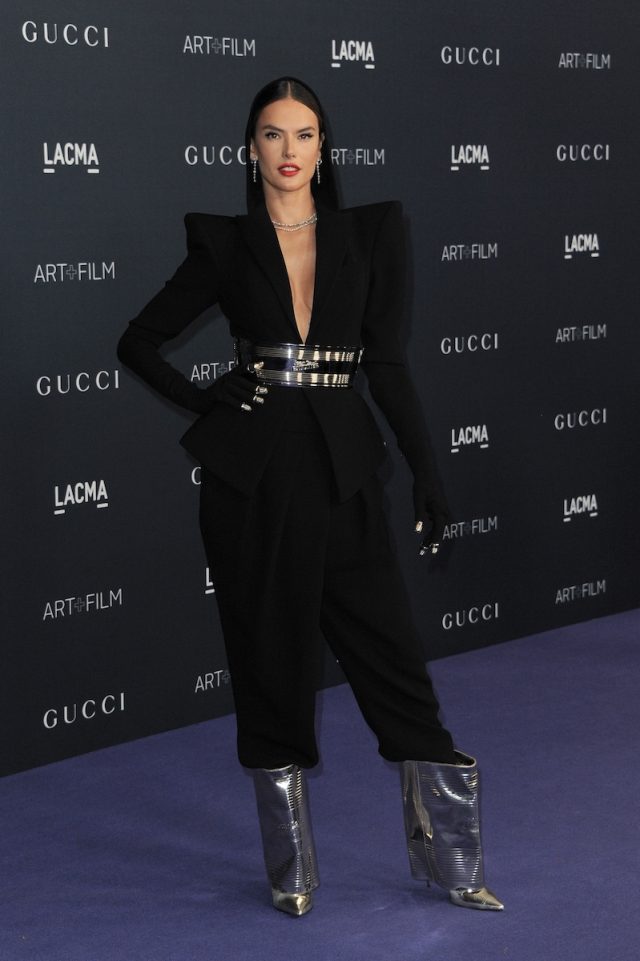 Alessandra Ambrosio makes sure to eat healthy. Especially when she has a job coming up. She shared what she eats to prep herself for a job with Harper's Bazaar. "For breakfast I usually have eggs and/or avocado toast and after my work-out I usually grab a green juice followed by lunch where I usually have a salad along with some chicken or fish. For dinner I might go for sushi, or grill Brazilian BBQ at home. I also have some nuts or a protein bar in my bag all the times in case I get hungry while I'm running around."
Karlie Kloss shared some of her favorite foods with StyleCaster. "I usually start my day with an egg-white omelet with avocado and Tabasco sauce and coffee with almond milk. Lunch is protein and vegetables or a Sweetgreen salad. Dinner is a lean protein like fish with greens and vegetables. For snacks, I always carry almonds, apples, and an oatmeal pack. and I also love anything with dark chocolate."
Jourdan Dunn works with trainer Ashley Verma to help her stay in shape. Verma shared what it's like working with Dunn to Fabulous Online. "It's wonderful, she's a very hard worker. She's fearless and does not give up. Each session I do with her I changes it up – abs, lower body or cardio, so when she leaves here she feels like she's run a 10k."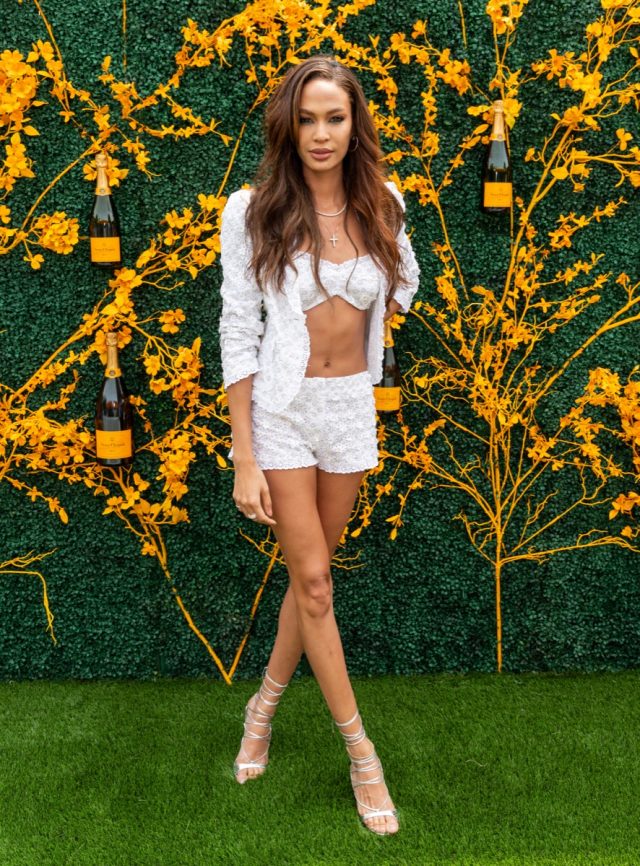 Joan Smalls shared some of her favorite workouts with The Wall Street Journal. "I've been doing 45 minutes [a day]—it's mostly resistance training with my own body. I'll do planks, I'll do different types of sit-ups, anything that's for my core because I have scoliosis. I do a lot of glute work: kickbacks, squats, fire hydrants. Cardio, I'll do maybe three times a week. When I was in Puerto Rico, I'd run outside because it gave me a nice view to be outdoors and running in between palm trees. I haven't done Muay Thai in over a year now, and I'm starting to miss it. I believe a girl should always be able to throw a good punch. It's a good self-defense."df44d9eab23ea271ddde7545ae2c09ec
Adriana Lima has amazing skin, and she shared some of her secrets with ELLE. "I like to use oils like coconut oil on my whole body," she says. "I'll apply a face moisturizer, face cream, sometimes it's heavy, sometimes it's light, and a serum. I'm obsessed with masks. I use them on a regular basis."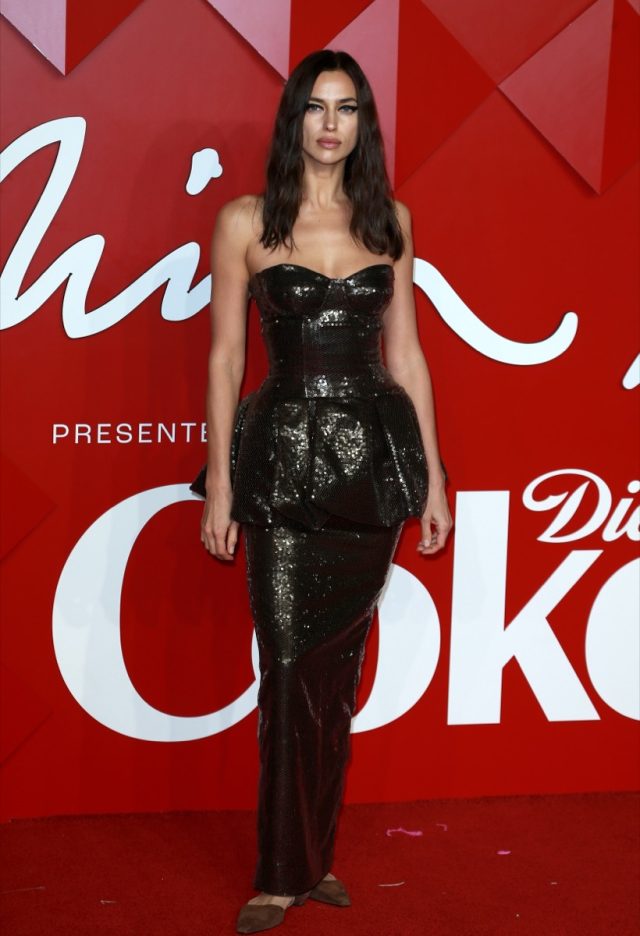 In a 2014 interview with Yahoo Lifestyle, Irina Shayk opened up about her approach to dieting and wellness. "I love to eat, I love my food. I love hamburgers, I love chicken nuggets. If you decide that you want to eat all those crazy meals, you have to balance with working out, so you always have to motivate yourself. You cannot wake up and see yourself in the mirror and think 'I look great so I can just relax', you have to always push yourself to be better."
Kate Upton makes sure to workout on a regular basis. She told Shape Magazine that the pandemic helped her develop this attitude. "My goal is to get a good workout in every day, even if it's for 30 minutes. I've been enjoying workouts from my Strong4Me Fitness program and have also been focused on hitting PRs, which has been a great source of motivation for me."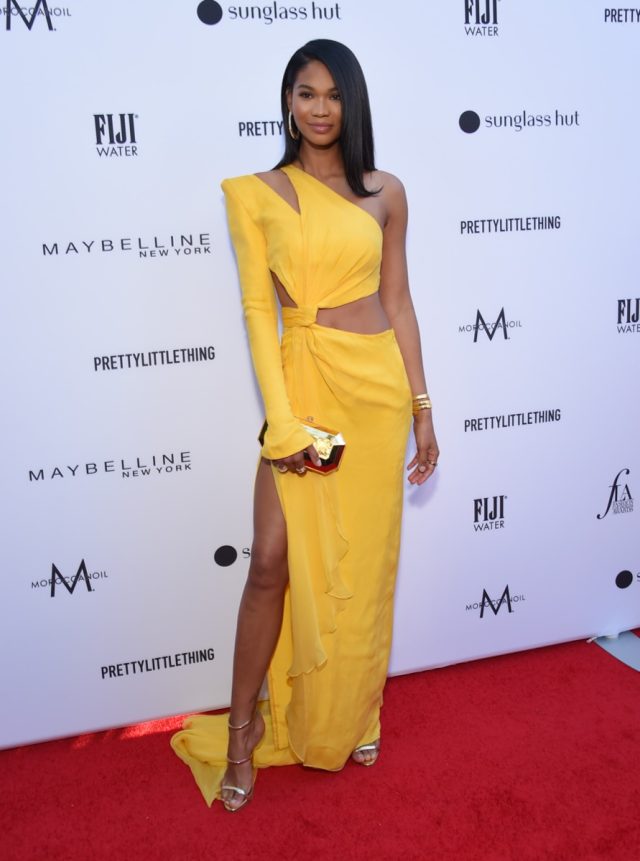 Chanel Iman is all about self-care. She talked about why it is important to her with StyleCaster. "To me self-care and wellness are not just about my hair, body, and skin; but most importantly, it's about my mind-set. What you feed your spirit is what guides you. Staying positive and on top of the regimens that keep you shining is what will keep you confident that your self-care is working. If you wake up with a blah attitude, your day will be blah. But if you energize your day looking forward to what the world has to offer, your day will make you smile."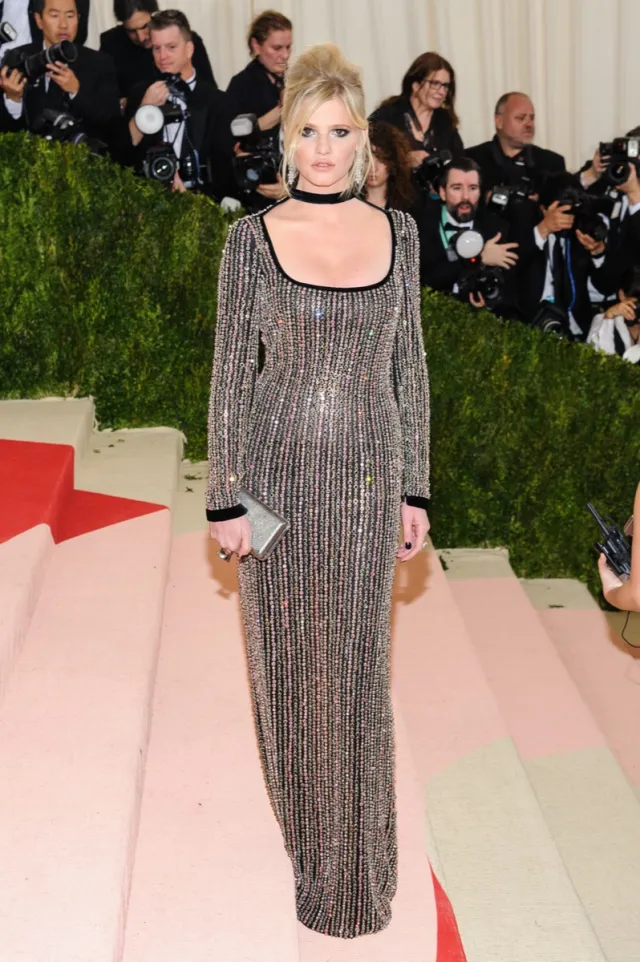 Lara Stone opened up about how she stays in shape and keeps her wellbeing up with Harper's Bazaar. "Eating healthily. I'm not particularly into exercise as such; I have a toddler, so I'm constantly moving. Also, I believe everything in moderation…I am big on sleeping. I try to get a deep-tissue massage when I can, but that's quite rare."
Devon Windsor broke down the workouts she does each day in an interview with HollywoodLife. "Today I am headed to a ballet-inspired workout class as it's been a while since I have seen my friend, and professional ballerina, Mary Helen Bowers," she says for one day. "I always end up coming back to her every year before the Victoria's Secret show because her workouts really shed that hard-to-get cellulite on the backs and sides of my thighs and booty. We do a combination of booty kicks and leg raises mixed with some ballet movements like plies. I have never felt a burn like that in my life!"
12
Rosie Huntington-Whiteley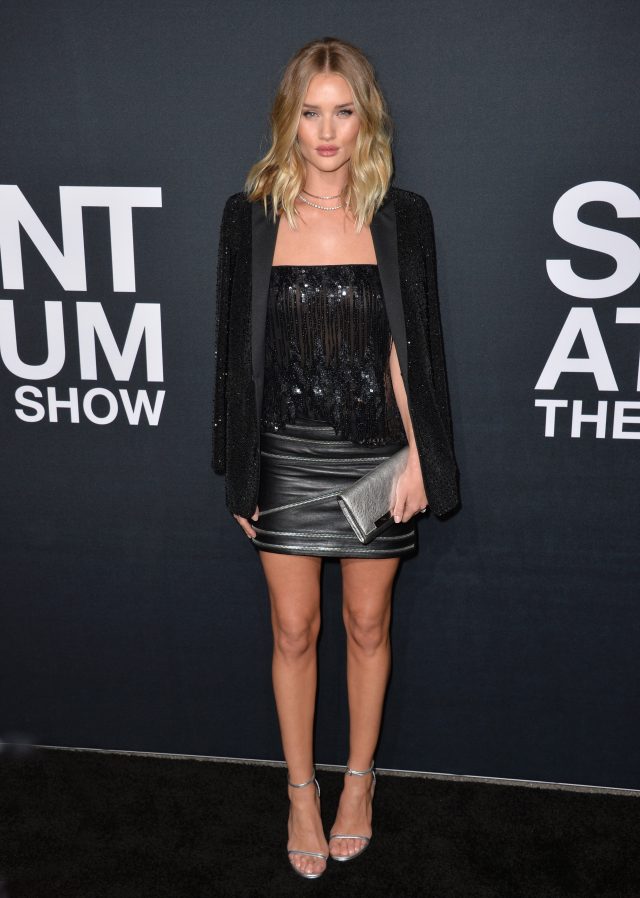 Rosie Huntington-Whiteley has amazing abs, and she makes sure to do a lot of workouts to keep them that way. She shared her go-to exercises with Harper's Bazaar. "I have to really work on my stomach. I've found Pilates great because it's slow and controlled and you really have to think about the muscles you're working."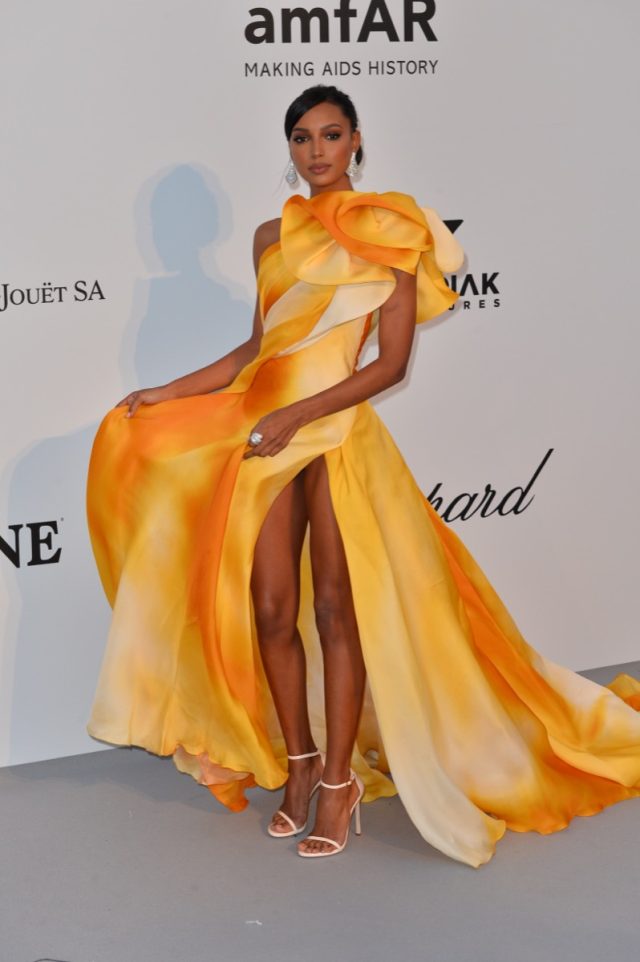 Jasmine Tookes makes sure to workout on a regular basis. She shared how she stays motivated to do so in an interview with Byrdie. "I always put in my mind how I felt the day before after I worked out," she says. "If I worked out the day before, then I felt really good, really energized, and ready to do anything. If I just slump down and do nothing my body doesn't feel good. I have to remind myself."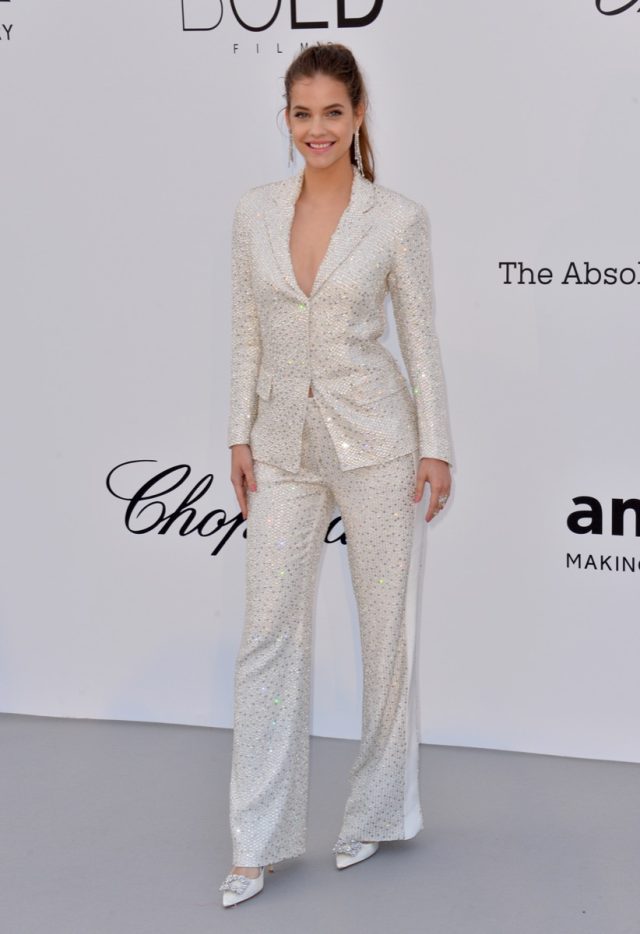 Barbara Palvin makes sure to live a healthy lifestyle. She tells Us Weekly that she's done this even before she became a Victoria's Secret Angel. "Even before I became an Angel, I started to get a routine into my life, working out every day or four times a week and eating in a certain way that works for my body. I'm just doing that."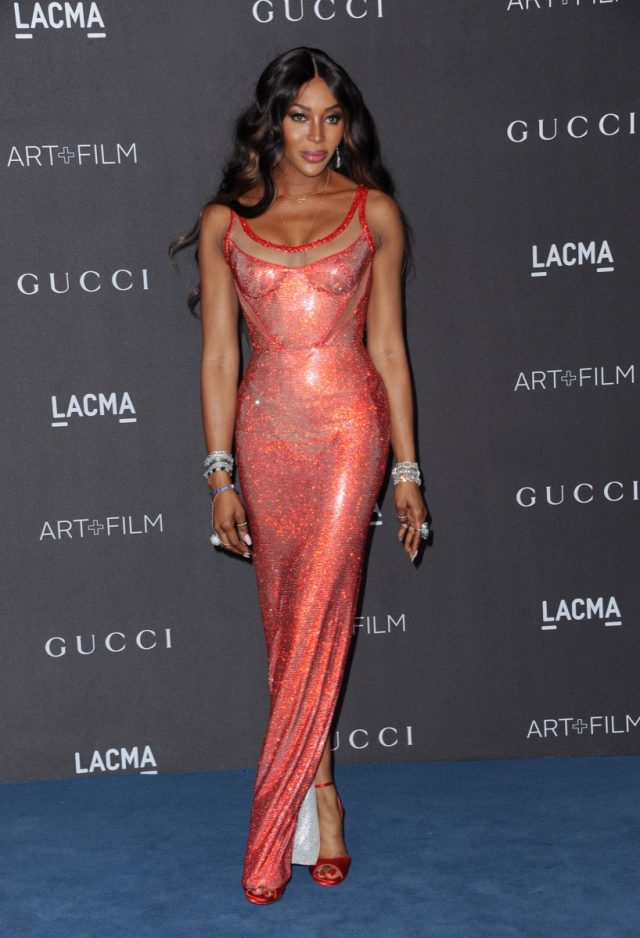 Legendary supermodel Naomi Campbell has seemingly not aged since the beginning of her career. She shared some of her wellness secrets with W Magazine. Campbell says that he favorite workouts are, "Yoga and Pilates—I don't lift weights. I like working with the resistance of my own body weight."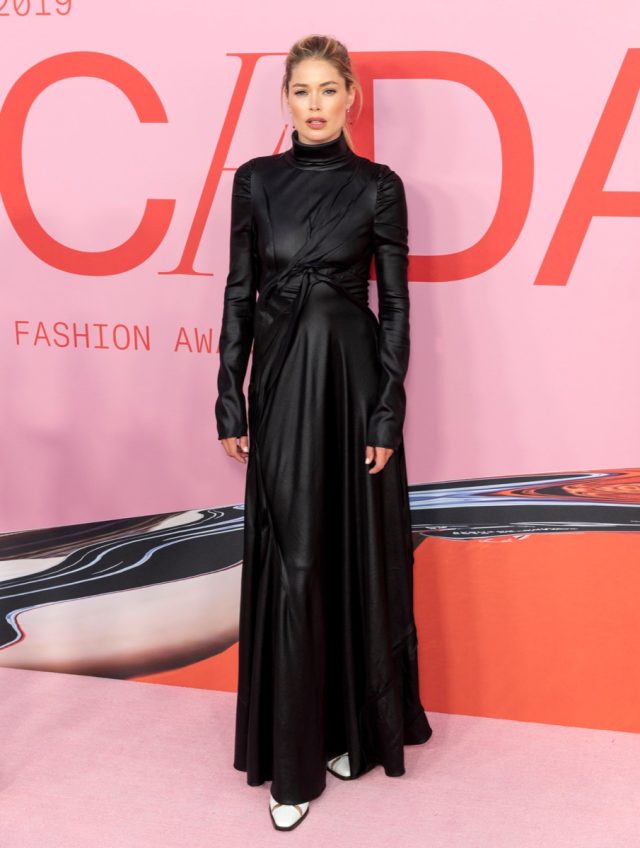 After having her second child, Doutzen Kroes talked about how she lost the baby weight in a 2015 interview with Grazia. "It was hard to find the time to work out, but for my job I have to. I would work out, but I would also have my teacher come to my place so I could do pilates at home. I gave birth end of July and then I had the Victoria's Secret show in November, four months later, so I started around the beginning of October because you can't start too early because of your abs and you have to be careful. I was doing exercises from October, and did a lot with LA Beautiful in New York and mixed in pilates and biking."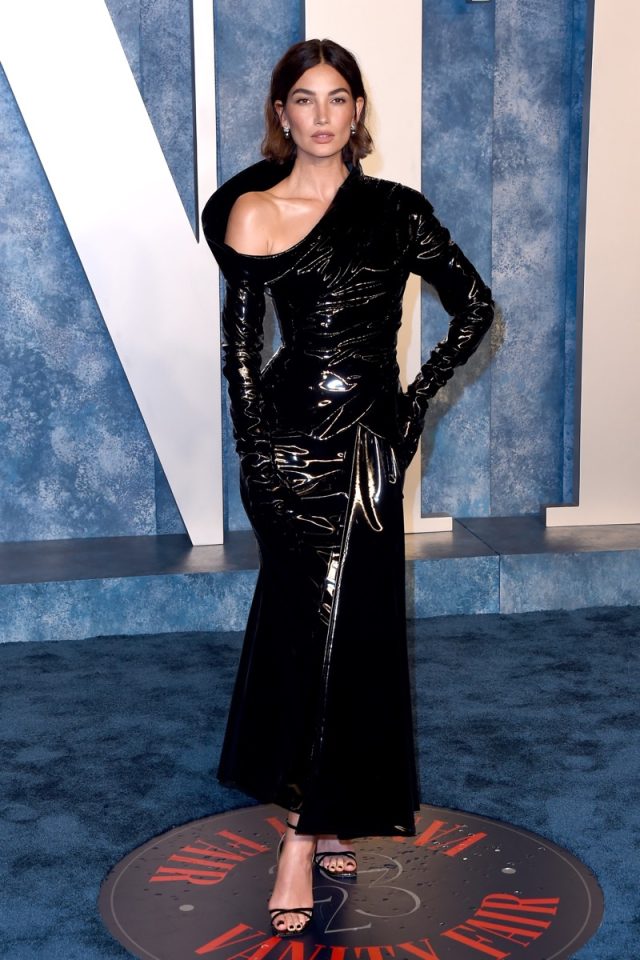 Lily Aldridge shared some of her wellness tips in an interview with SELF. She says that she makes sure to get her workout in right away.  "I always try to work out in the morning if I can. It gets my endorphins going. Plus, I don't have to think about it for the rest of the day. Sticking to that routine helps keep me healthy."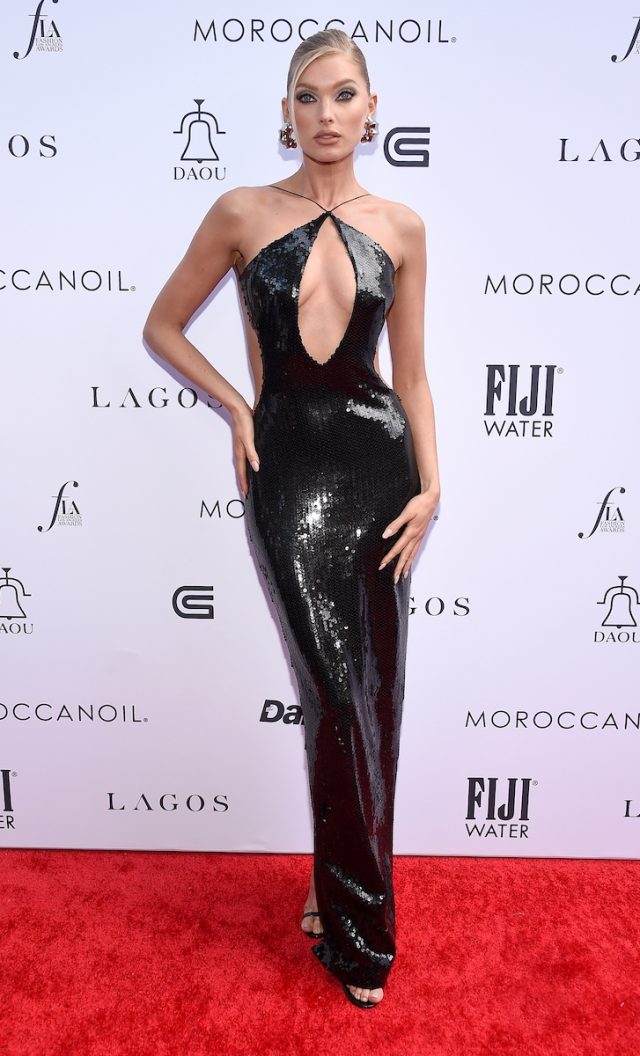 Elsa Hosk shared how she gets in shape for the Victoria's Secret Fashion Show with ELLE. "Every year I learn more about what works for me and what doesn't. I think it's really all about balance. I try to stay away from processed food and eat organic with lots of vegetables and really nourishing foods to keep me strong. You have to eat properly to do the show because it's a lot of energy—and the runway is long!"
Behati Prinsloo shared how she stays in shape in an interview with Harper's Bazaar. "A typical training day would include cardio and weight training. I would work out about four times a week, and then take a couple of days off and eat very clean. My body responds well to high protein with veggies."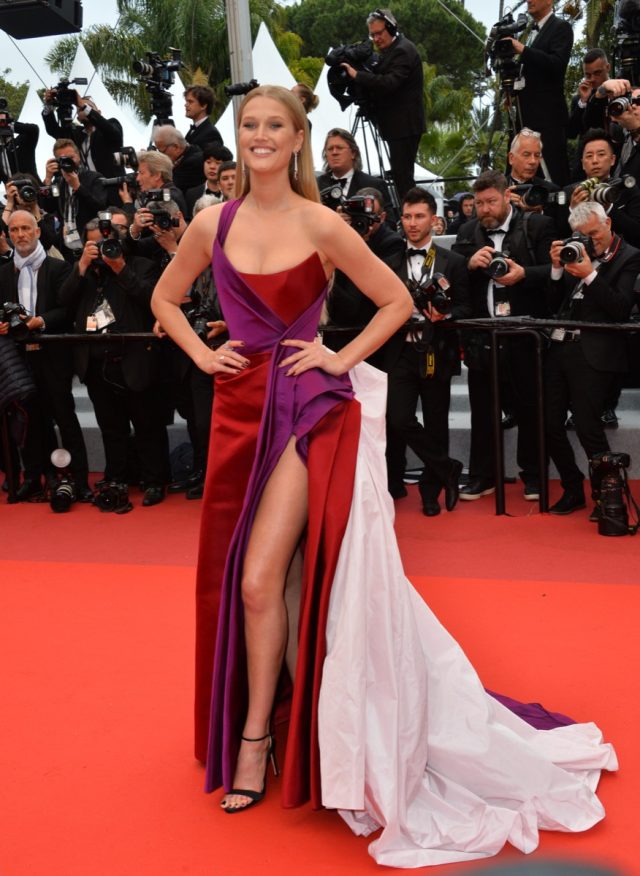 Toni Garrn is a fan of workout classes. "I love to sweat, so I'll do any workout class," she told W Magazine. "I do love Barry's Boot Camp and have recently been getting into spinning, but it really depends on the music. I love to go 305 Fitness dance class because there's actually a DJ in the room, they have amazing music and you can really dance your ass off."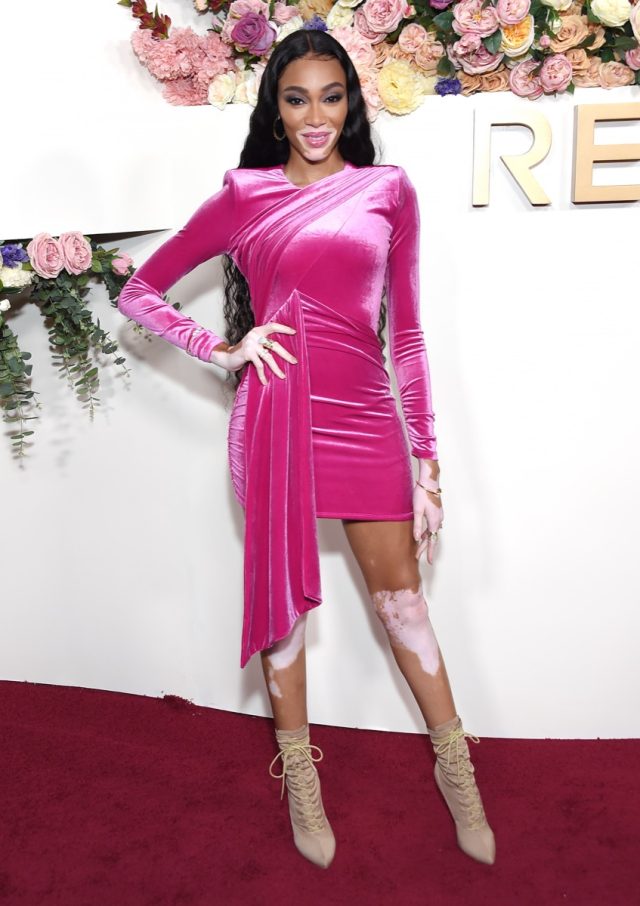 Winnie Harlow shared her approach to fitness with British Vogue. "If I meet a new trainer, I always let them know that I love to stretch, and if they just make me put my arms up above my head and hold them for a few seconds I have to switch trainers. I did ballet when I was younger and I still practice my stretches after a workout."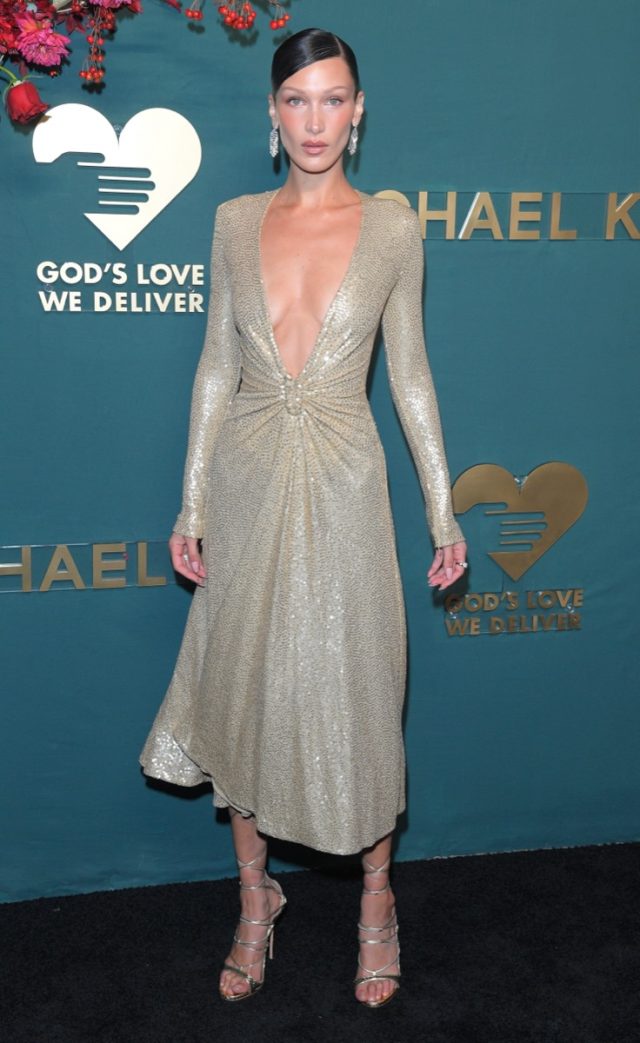 In addition to being a model, Bella Hadid is also an activist. She notably speaks out in support of Palestine. "I've felt the repercussions of speaking out for the Palestinian people, but I'll continue doing so until it helps create real progress," she says to i-D. "A few companies won't work with me anymore, and a few people may think I'm crazy. But that doesn't bother me and it doesn't compare to what Palestinians suffer on a daily basis."
Lais Ribeiro shared some of her skincare and beauty secrets with Byrdie. "I don't really try to use too much stuff. I use honey, which is good for everything. It gets rid of dark spots when you have pimples, and makes your face really fresh. So, literally the honey that you eat, I apply to that to my skin and it balances bacteria and accelerates the healing of skin cells. I use it as a mask [twice a week], so after cleaning my face I put it on and leave it for 20 minutes and then wash off."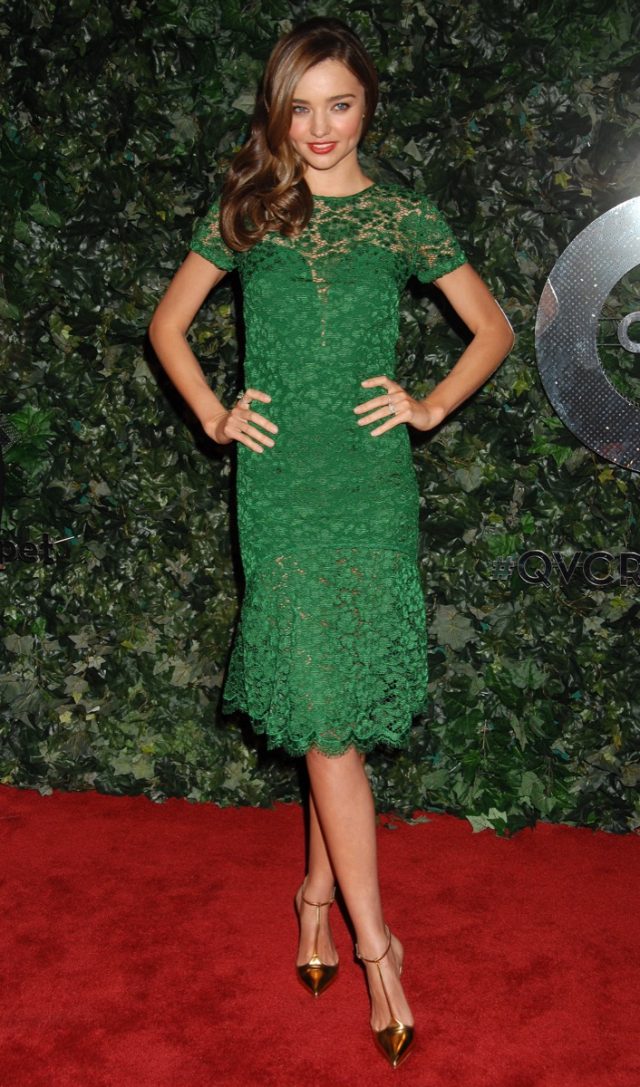 Miranda Kerr shared some of her morning skincare secrets with RTE. "I have my Rose Quartz Gua Sha [a traditional Chinese skin 'scraping' tool], which we make at Kora. Sometimes I keep that in the fridge as well, so it's extra cooling on my face in the morning. The Turmeric Brightening and Exfoliating Mask, I'll put on my face as a mask so it acts like a mini microdermabrasion scrub. You know you're getting the benefit of the natural enzymes and the peppermint to wake you up. I'm obsessed with that."
Karolina Kurkova shared some of her wellness secrets in a 2016 interview with StyleCaster. "I open my eyes, and the first thing I feel is gratitude for another day, joy and love for having my boys around me. I play some good music to get going, and of course, a good cup off Bulletproof coffee or hot water with lemon or hibiscus/strawberry tea just depending how healthy I want to be each morning and what I'm in the mood for."
Anna Bechtel is a freelance writer currently based in Hamden, CT.
Read more
---