20 Amazing Bodies of Female Martial Artists
How to eat and train like a fighting fury.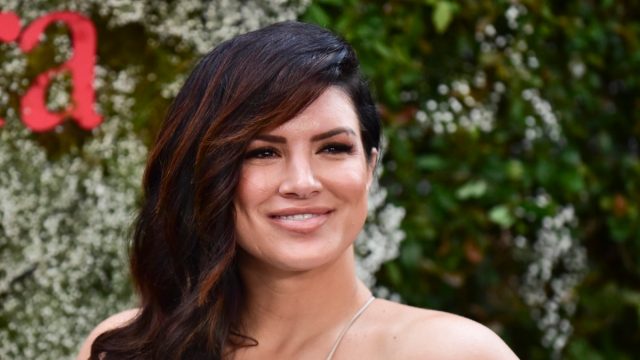 Female martial artists are so much more than performers in a fighting ring, and definitely more than just a pretty face. These women are training like athletes, and practice the skill and discipline needed to win. Vanity often goes out the window—just ask Ronda Rousey. "I can't walk into a fight thinking, 'Oh I need to save my moneymaker.' I don't care if I cut my face; I'm in there to win. You can't walk in there scared of what might happen to you. I walk in there focused on what I have to do," she says. So how exactly do these superstars train? Here's how Valentina Shevchenko, Cris Cyborg, and 18 other fighters approach battle and wellness.
`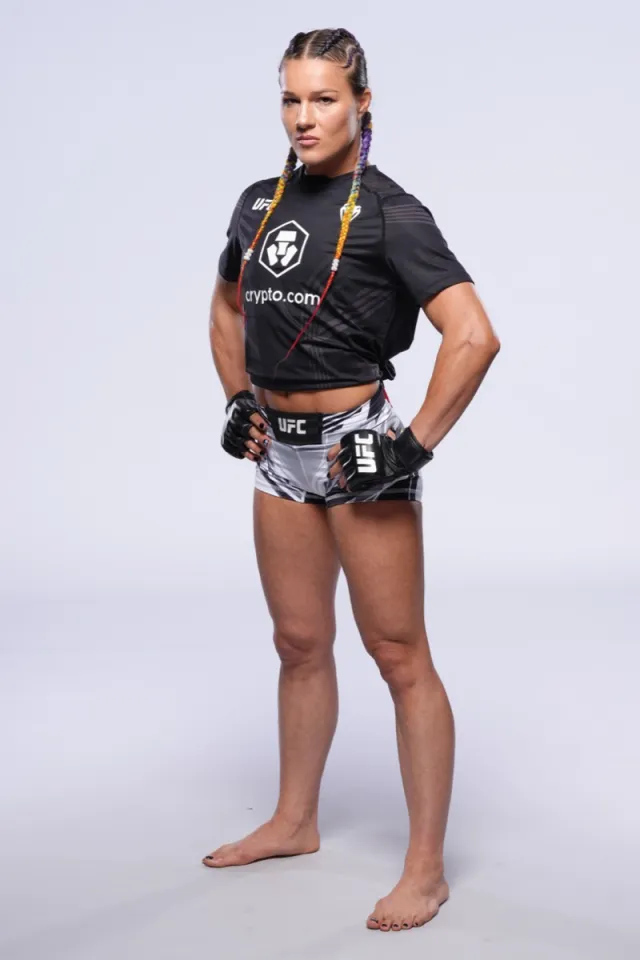 American kickboxer Felice Herrig follows a healthy diet that encourages fat loss and muscle growth. "I've always been really healthy and I've done it all," she says. "I was a raw foodist for about 1 year and then a vegetarian for 2-3. Right now I've been working with a really well known and sought after nutritionist Fakhri Mubarak and all my meals are prepared for me by a company called Fuel-up. So everything is perfectly proportioned out for me. I'm not going to go into complete specifics about my diet because that's my little secret. But my Fakhri has based my current diet on my blood work and on getting me to the lowest weight I can be with the most amount of muscle and strength as possible, with a specific ratio of carbs, proteins and fats."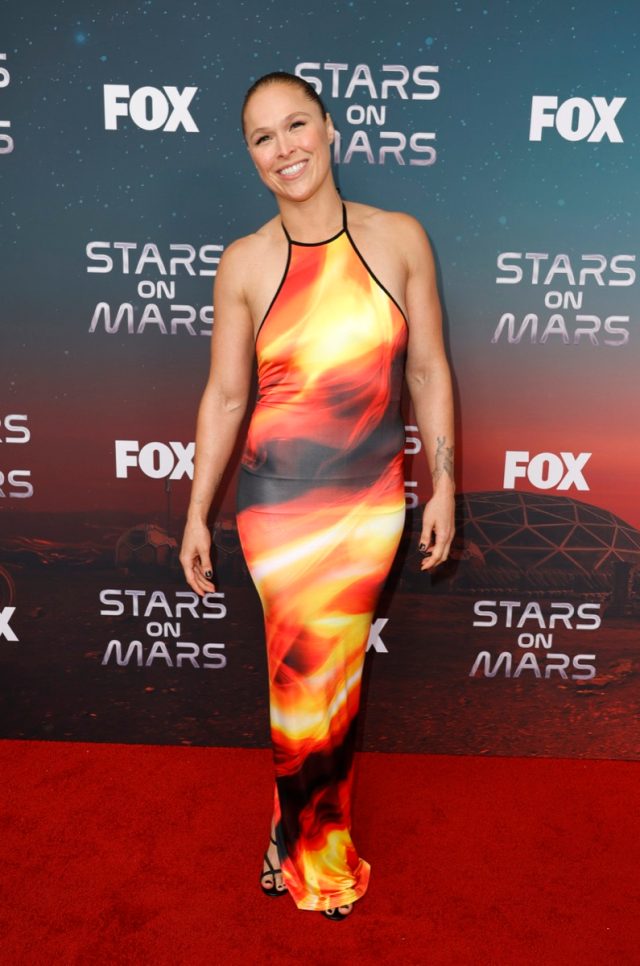 Ronda Rousey doesn't count calories and is very careful about where her meat and dairy is sourced. "I usually eat carbs on alternating days," she says. "So it will usually be rice or potatoes or something like that. Pretty much I just eat until I'm full. Since I don't eat all day my stomach has shrunk so I get full fast. So I don't count calories at all. If I have red meat it must be 'Grass-Finished beef' not 'Grass Fed.' Grass Fed could be that they fed the cow grass ONE DAY and then fed it corn for the rest of its life – and that qualifies it to be 'Grass Fed'. Grass-Finished means it has to eat grass for at least 80 percent of its lifetime … so it has to be very high quality. I also try to eat everything organic, even when I eat dairy."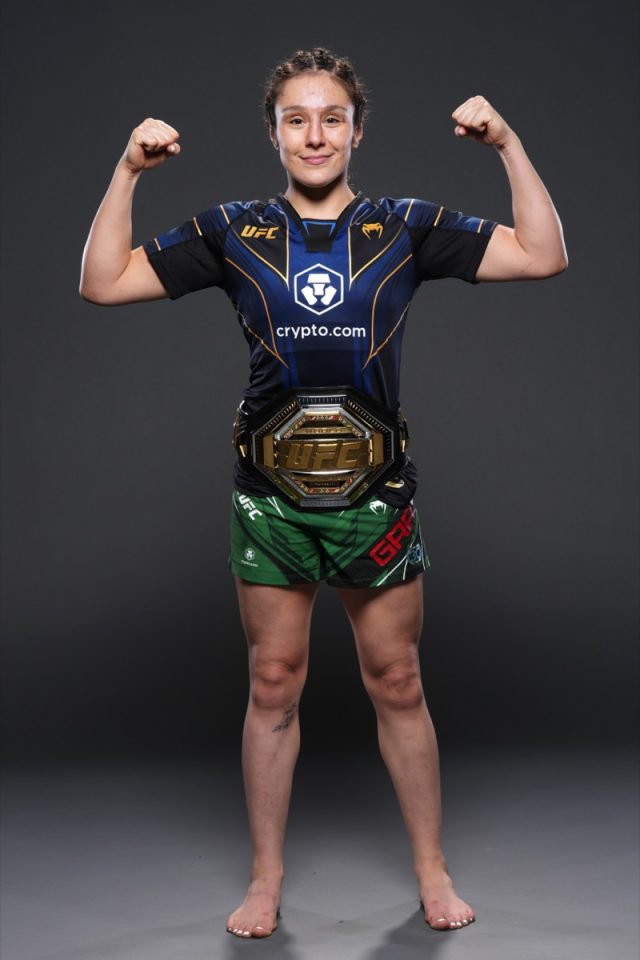 Alexa Grasso believes all women should learn to fight. "I saw the MMA belt that I had won, how responsible I became, the discipline I acquired, the combinations that I connected, that security I had when I tried to try it and that desire to want to do it again but much better," she says. "A high impact sport like this is what changed my life. And I know that although it is a relatively new sport, all women should practice it. It feels like the closest thing to what it would be like to fight for your life, so that you can react correctly in dangerous situations."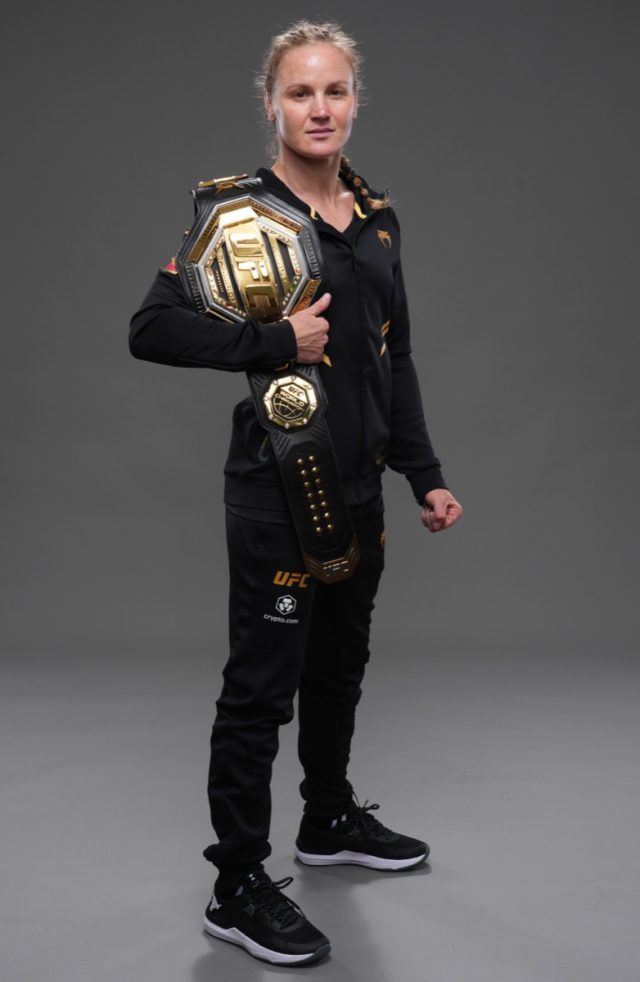 UFC and MMA star Valentina Shevchenko trains 2-3 hours every day. "Fighters, they have to know how to box, have to know how to kick, how to wrestle, how to grapple, everything," she says. "They have to do it, not just okay, they have to do it in perfection. For me, martial arts, it's kind of [the] same as religion, because you have to believe in what you are doing and your temple is your dream."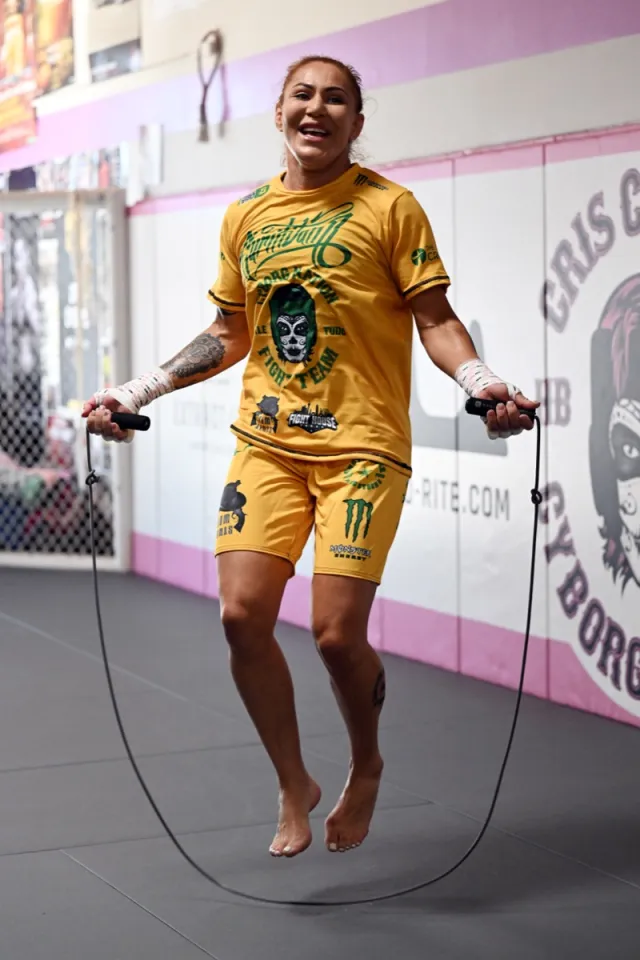 MMA champion Cris Cyborg says mental preparation is a big part of her training. "I believe that everything happens for a reason, so putting in the work as well just helps you in the process," she says. "When I step into the ring, I know that I have done everything in my power to be prepared for the fight, and I give it my all. If I don't happen to win, that's ok too. I will see where I need to improve and continue to train on that until I am better at it, and so I am stronger for the next challenge."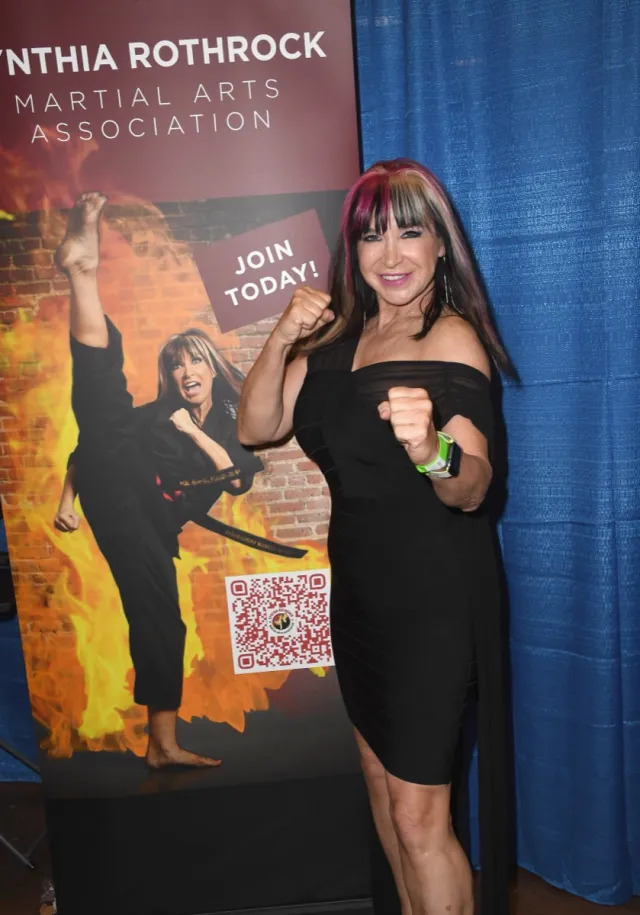 Veteran martial arts star Cynthia Rothrock says beginners should be prepared to put the work in if they want to succeed. "When you take a martial art, try to learn the true art and keep the tradition," she says. "Each style has something different to offer. I started at 13 years old. I had some friends in tang soo do, so I gave it a try. When I was younger, I tried everything — piano, music lessons, other sports — but the martial arts were the first thing I really stuck with… I always get nervous. It is sort of a nervous energy starting the form — but then I tune right in."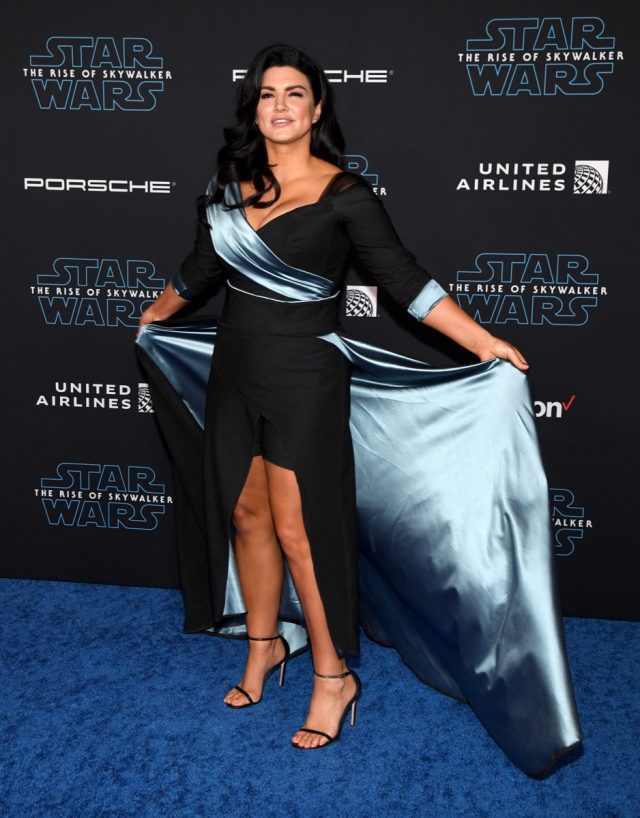 MMA star and actress Gina Carano's favorite healthy meal is chicken and couscous with green beans. "When I'm home, I cook a lot of chicken or fish and wheat pasta," she says. "When I was training to fight, literally all I ate was vegetables and white meat, then when I was done training, I'd go the complete opposite direction. I'm a lot more balanced now, and I feel a lot healthier. To be healthy and happy. If you take care of yourself you can take care of the people around you. We take health for granted."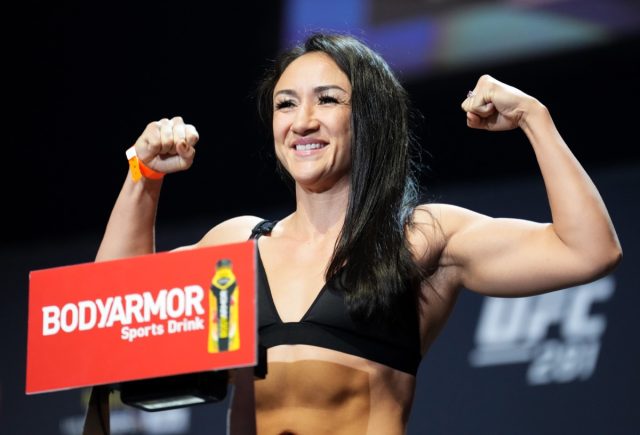 Carla Esparza has a scientific approach to her training and diet, and is always thoroughly prepared. "I think anyone's perfect scenario is like, boom, you walk out, one punch, knockout," she says. "For me, I'd definitely like a chance to display all the work that I've been doing. I've been doing a lot of work in jiu jitsu, I've been sharpening up my striking, so I'm hoping that I can really display that, and of course, a first-round finish would be great, but just hand up. That's the goal."
Jeeja Yanin has a dance background, and still practices for training. "I started when I was very young," she says. "I took ballet for about eight years, and then went into Taekwondo, and I reached my second dan black belt at age thirteen. As of now, my son hasn't quite gotten into martial arts yet, but I am encouraging him! I train for around two hours a day, and it's a mix of martial arts and flexibility. I also like dance, as well, as it keeps you on your toes."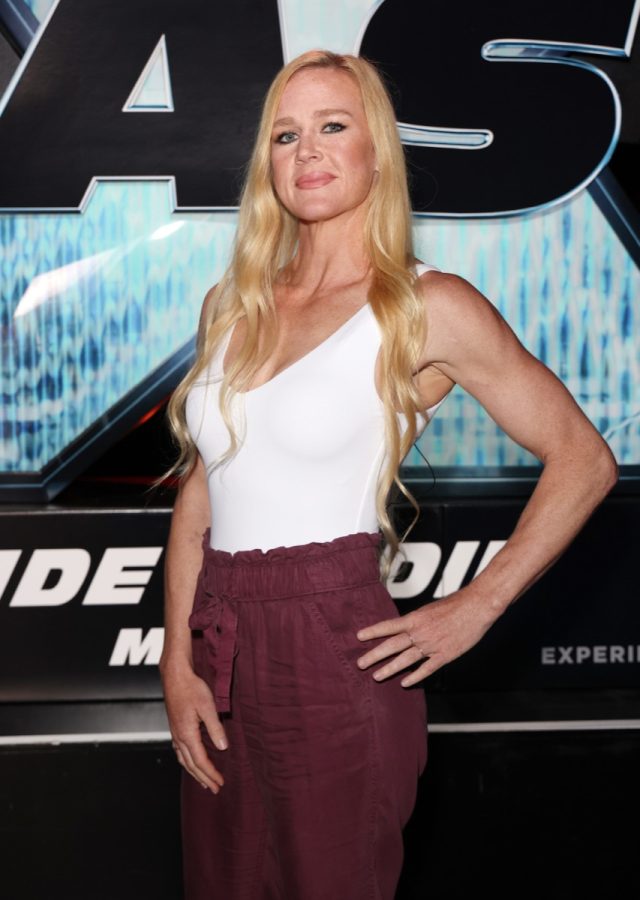 Holly Holm keeps her meals light on a fight day. "[I have a] light protein, maybe fish or chicken. I always have sweet potatoes," she says. "I might have a peanut butter and jelly sandwich. I might have trail mix. I like to have light proteins and good carbs. I might have some fruits. I don't want to only do fruit because the sugar doesn't last with you as long. I feel good when I have a good sweet potato, and nut butters and honey. I snack on stuff the whole time I'm in the locker room. I don't want to be too full and have too much at one time, so I'll eat little bites here and there, all the way up until about 30 to 45 minutes before the fight."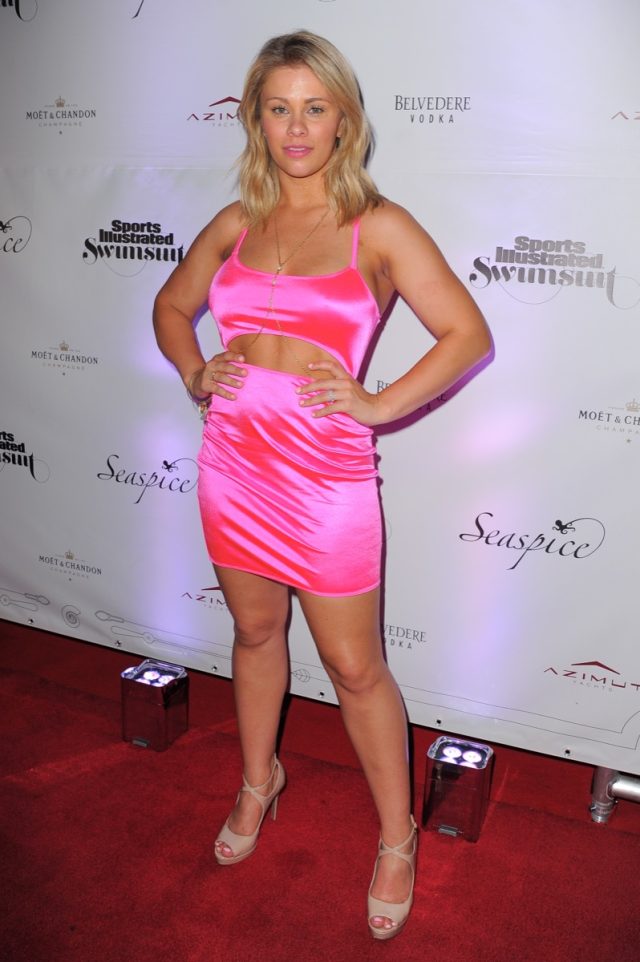 Paige VanZant is careful about her diet when she is training. "Dieting is a huge part of being any sort of professional athlete," she says. "My husband and I love cooking and we really enjoy making healthy meals together. I like to think of myself as a chef and have competed on many cooking shows. We of course have our occasional cheat day here and there. But once we have a flight scheduled it's down to business. Then after we fight we go a little bit crazy and eat everything in sight."
Miesha Tate swears by red meat for energy. "I like to eat red meat—it helps me keep my iron levels up," she says. "I also eat a lot of veggies. If you're low on calories or missing something in your diet, you can definitely feel it when you're pushing your body to the limits. Whatever you put into your body is what you're going to get out of it."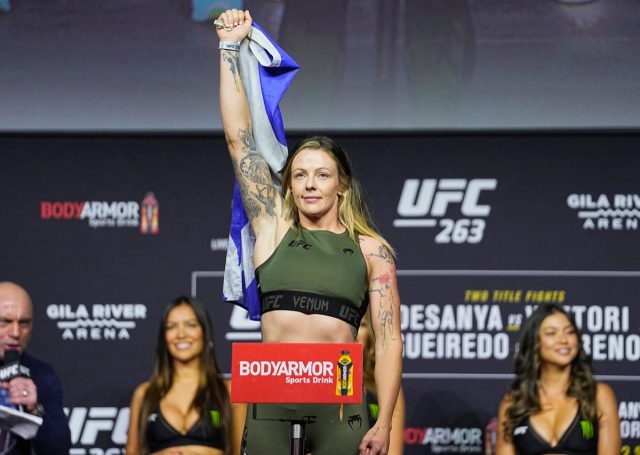 Joanne Calderwood supports her diet and training with supplements. "[For lunch] I will have Thorne's Catalyte during training and take cod liver at lunch, which is usually the Trifecta special of the day," she says. "Every day I do pads and our MMA pro practice. Monday, Wednesday, Friday in the afternoons I have strength and conditioning training. Saturday, I do cardio and focus on recovery. I usually have a nice meal at home – something I make in the slow cooker, usually chicken. I take a zinc supplement before bed and try to make sure I'm in bed and reading a book by 10 p.m. to get enough sleep and to wind down."df44d9eab23ea271ddde7545ae2c09ec
Rose Namajunas believes in making her own food as much as possible. "You know, something like bread," she says. "If you do it from scratch you have to make your own starter culture. That takes a week by itself. Then you have to add more flour and water to it over time. That takes another two weeks. So you shouldn't be eating bread every day. If you have a garden, you got tomatoes which we grew in the last camp. You could just eat those real easy because you can just pick it if you need it."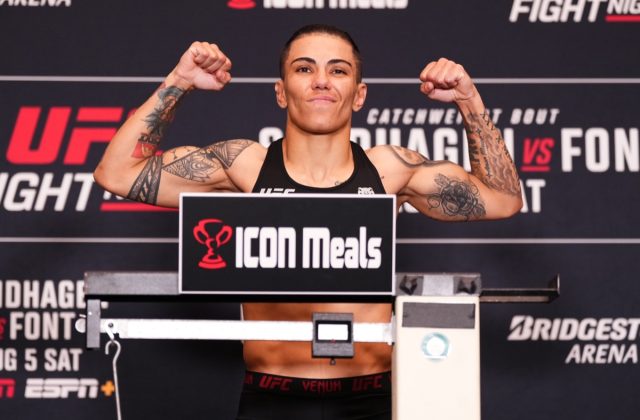 Jessica Andrade loves running as part of her training. "I get a rush when I'm fighting, but it was very unusual – I started to run when I moved down a weight class and got a runner's high for the very first time," she says. "I felt like a completely different person. Now I run every single day. It clears my head. I was so surprised how much just actual running helped my life and my well-being."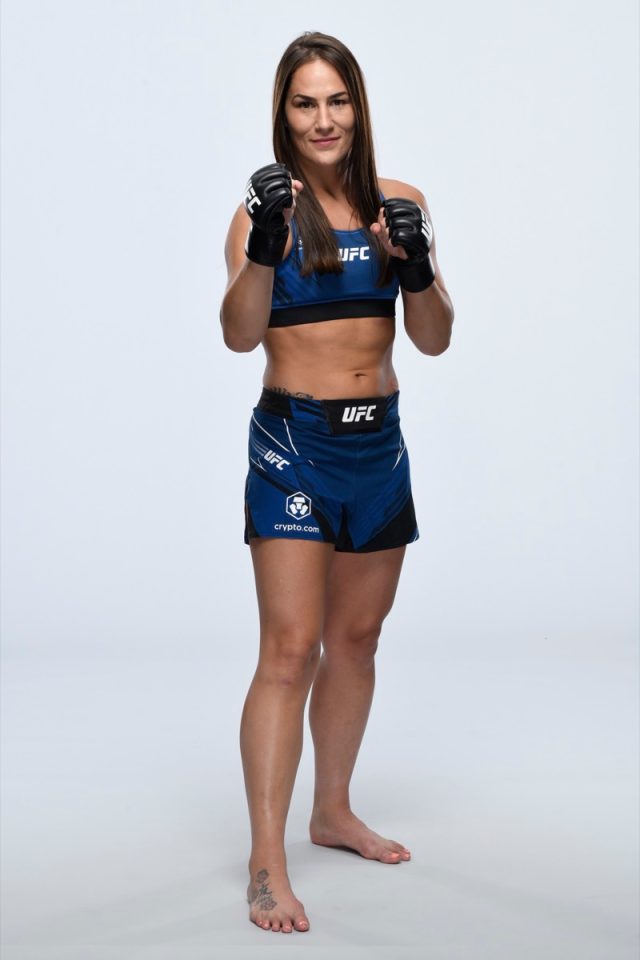 Jessica Eye believes state of mind is just as important as being physically prepared. "It all starts with the way that you think," she says. "Your eyes wake up and your brain kicks in. Right now, because I feel like I'm in a much better mental state, my weight has been great. My training has been great. I'm smiling every day. I'm doing things I used to do that made me happy, and it makes my coaches happy. When I see them smile, it gives me the power to want to keep going and keep striving."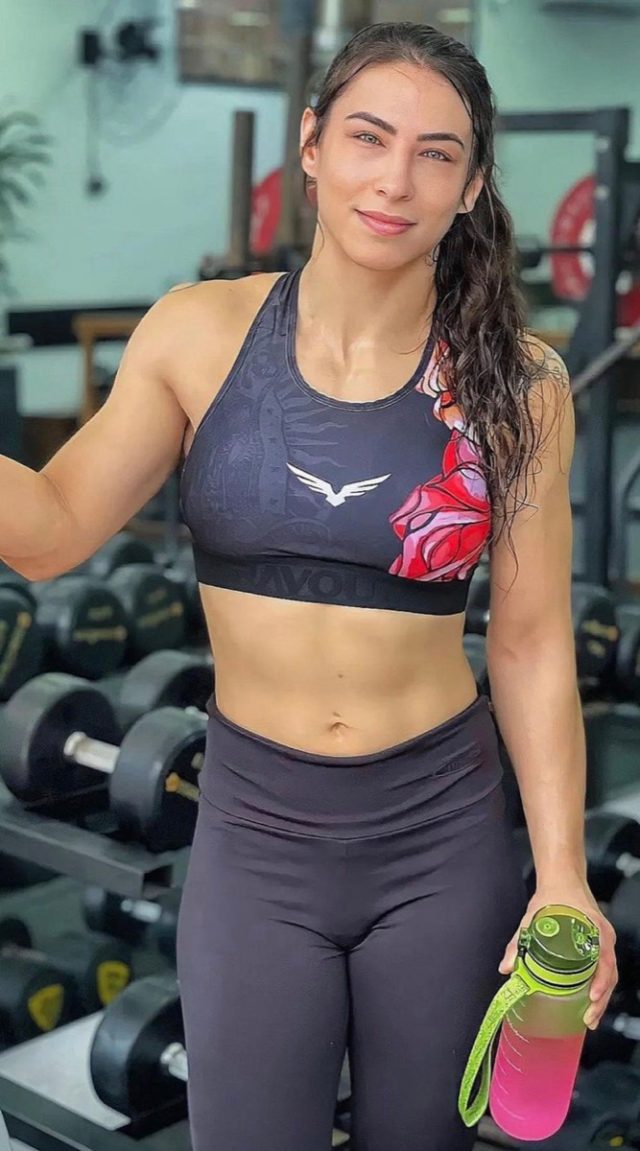 Bruna Vargas used her down time to keep training and improving her skills. "I was stuck in a contract with XFC for two years, waiting for a fight that never came," she says. "It was complicated because I wanted and needed to fight, but had to wait. But I kept training, working on the things I needed to improve, like jiu-jitsu, and waited for a call. I also competed in jiu-jitsu and boxing in those two years away from MMA."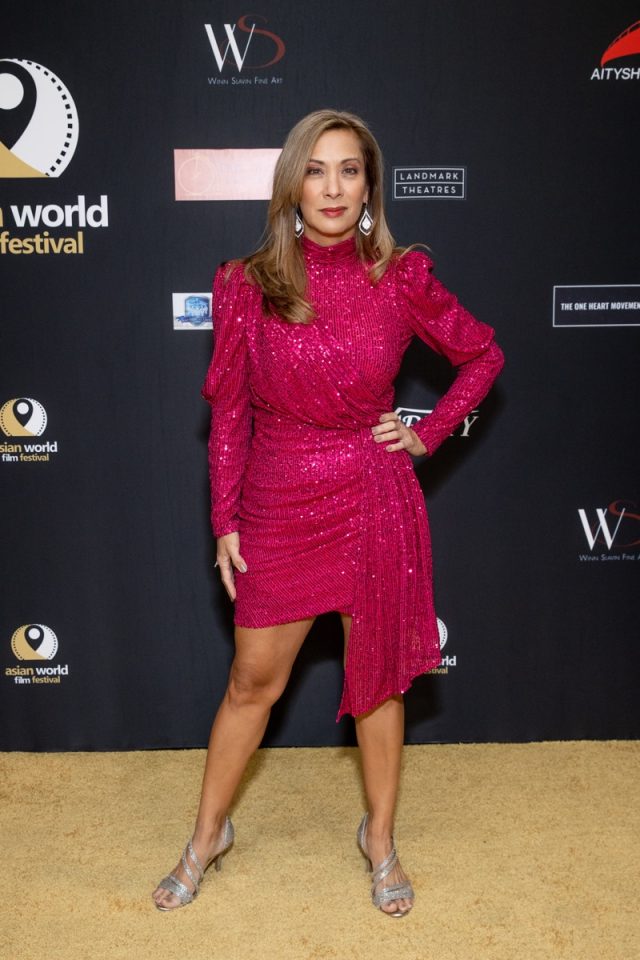 Bruce Lee's goddaughter Diana Lee Inosanto says Filipino martial arts is the bread and butter of what she does. "It was my heritage, it was my culture," she says. "So as a little girl, my father said not only do I want you to learn how to defend yourself as a woman, or as a little girl at the time, but I also just want you to be proud and know your heritage, know your culture."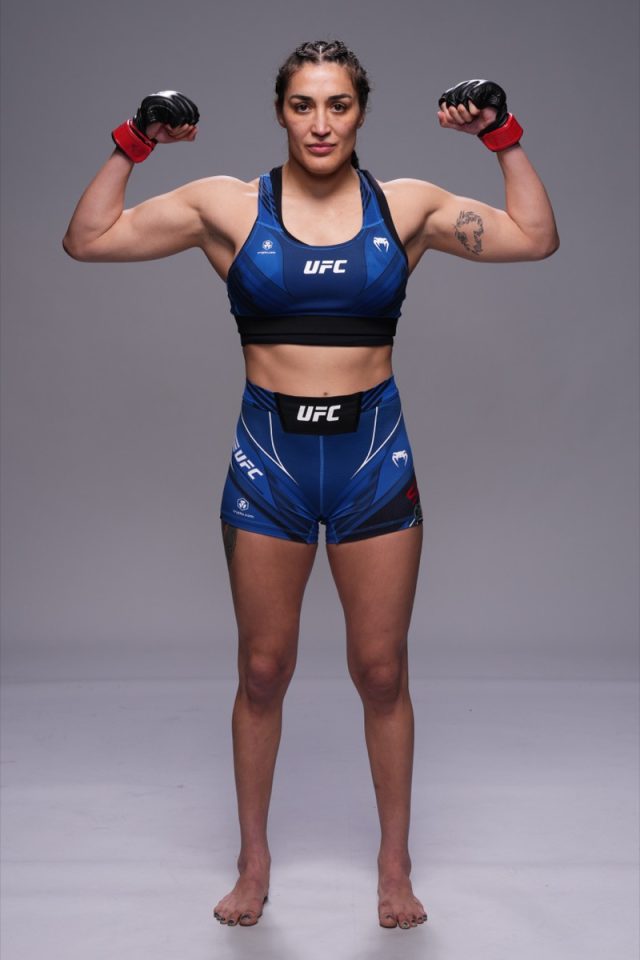 Tatiana Suarez is diligent about her diet and hydration. "I stay on a strict diet, and I train four to six hours a day," she says. "I always make sure I'm fully hydrated before going into a practice. My favorite drink is BODYARMOR LYTE because it has electrolytes, is high in potassium and is low in sugar and calories, and nutrition and hydration is something that's important in fighting."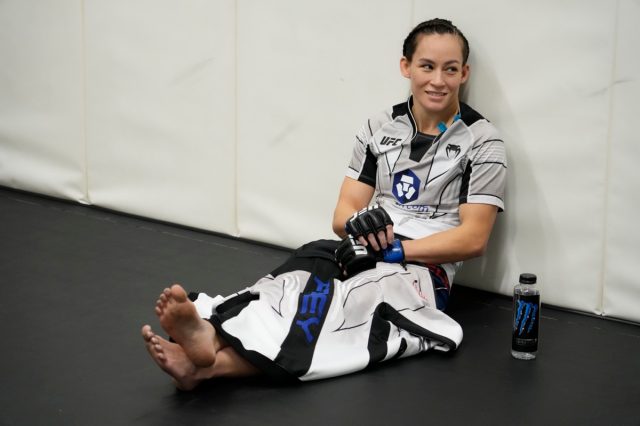 Jinh Yu Frey stays focused on her health and training even when she isn't fighting. "When I'm not fighting I [train] 4 times a week," she says. "I'll go to the classes at my jiu jitsu gym and do like 40 minutes of rolling and technique work but then I will also do wrestling or situational drills in the cage.  A lot of times there's fights about to happen so I'm always helping them get ready in the cage and do rounds with them. I always eat healthy, so I always try and keep lean—I don't have a lot to lose but I do extra cardio and cut out dairy products and cheese which are high in fat, and cut down on portions too."
Ferozan Mast is a science, health and wellness writer with a passion for making science and research-backed information accessible to a general audience.
Read more
---