20 Amazing Bodies of Female Marvel Stars
Here's how they stay in shape.
Delve into the secrets and stories behind the impressive physiques of 20 female Marvel stars. Whether it's Ming-Na Wen's post-surgery rehabilitation or Karen Gillian's intense workout routine, these women have embraced various fitness approaches to prepare for their demanding roles. Join us as we explore their inspiring words on body positivity, wellness, and breaking new ground in the entertainment industry. Get ready to be inspired by the strength, resilience, and determination of these remarkable Marvel stars.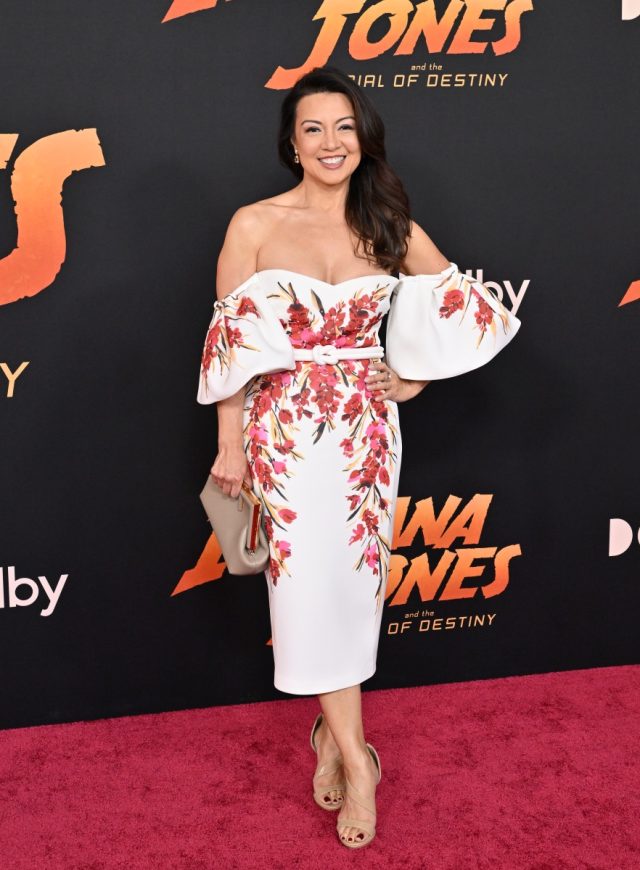 Ming-Na Wen opened up about how she recovered from knee surgery in this post on her website. She says that she did a lot of squats, and made sure that she was doing them correctly. "After surgery, I had a limited ability to bend my left knee. And with the help of my physical therapist, I learned many small moves that make such a big difference.  The key is to do it RIGHT.  Position is super important to target the right muscles.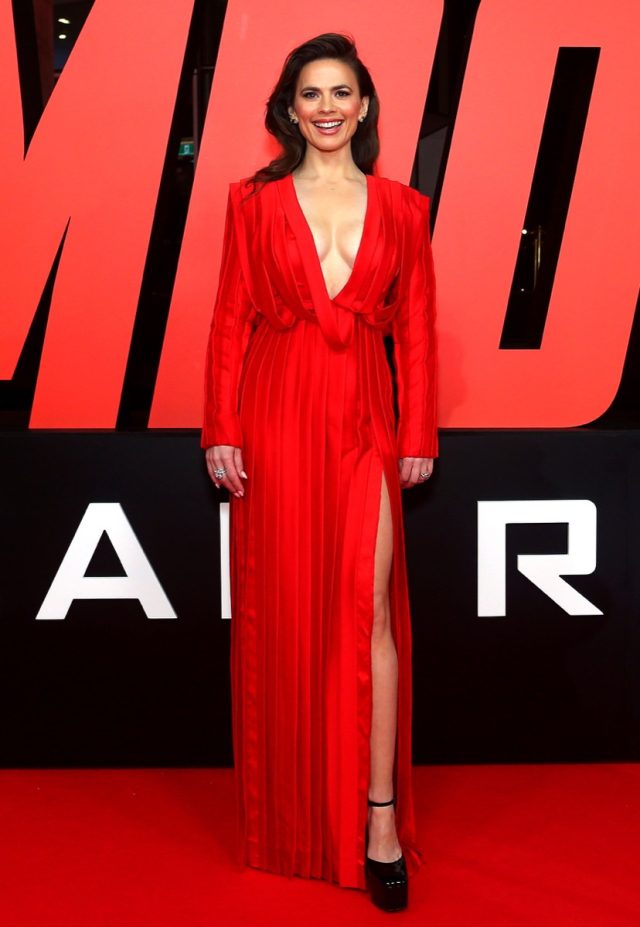 In an interview with Harper's Bazaar, Hayley Atwell revealed what makes her feel beautiful. "When I feel my most beautiful is when I'm not really feeling myself; instead when I'm looking at or engaging with something beautiful, then that's lit up in my eyes or it generates a natural smile from within."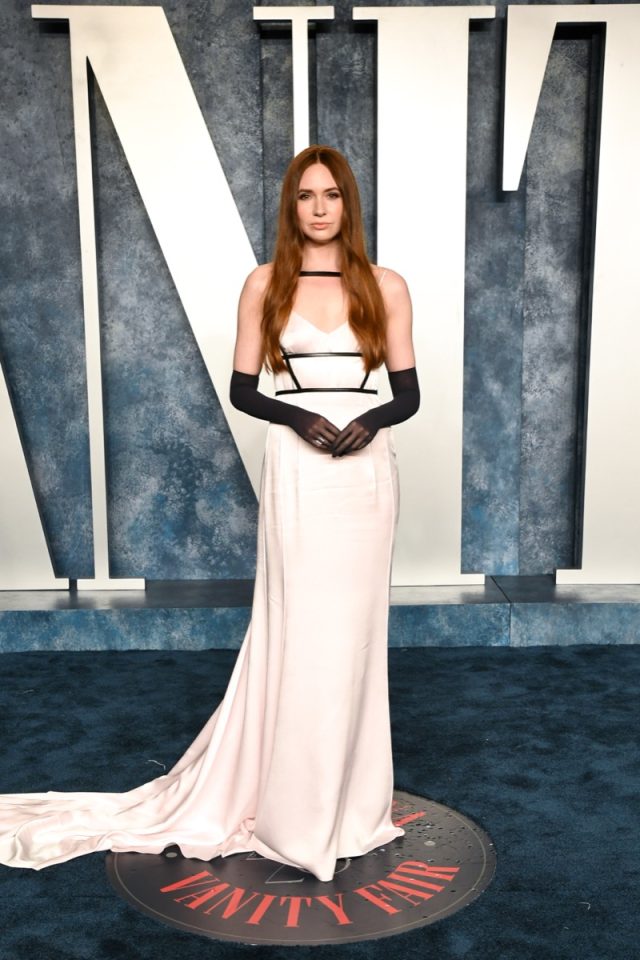 Karen Gillian works with personal trainer, Scott Pearlman to get herself in shape for films. She shared this post on Instagram of the two of them. Gillian captioned the post, "Thank so much to my personal trainer Scott Pearlman who whipped me into shape for Jumanji! Sad to leave our Hawaii routine and continue my mission to swol without him!"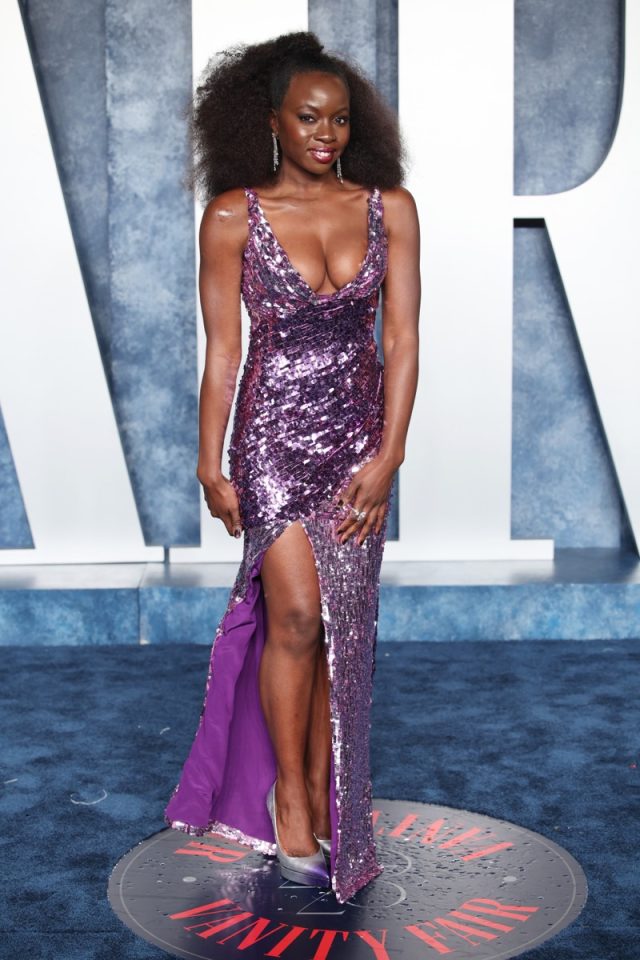 Danai Gurira talked about her approach to fitness in an interview with Women's Health. "As women, we're not always encouraged to find the full extent of our physical power," she said. "There's something so exciting about tapping into that part of ourselves. It might be lifting weights, it might be boxing, it might be something a little less intense. There's no need to break records tomorrow. It's just about slowly finding what feels good and what feels rewarding."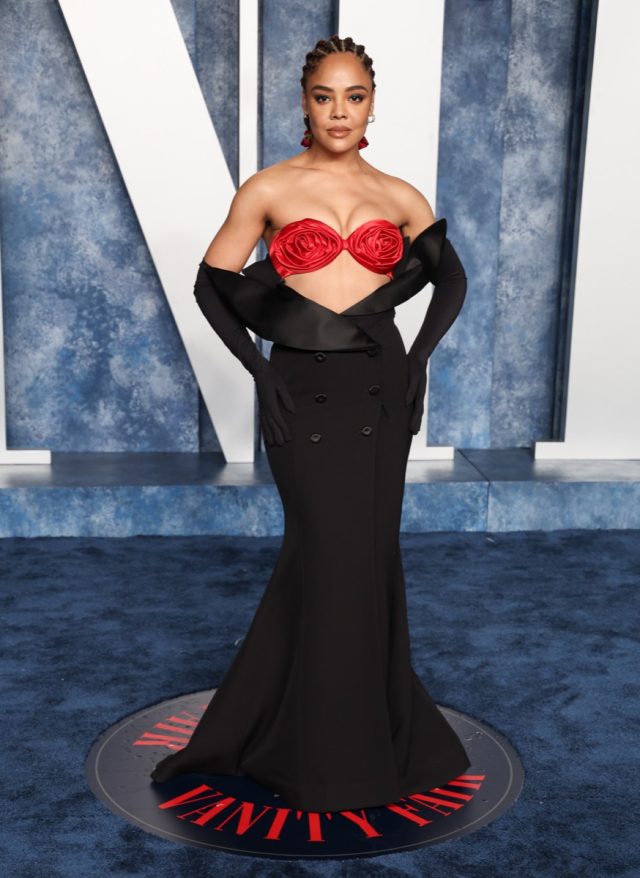 Tessa Thomspon talked about getting in shape to play Valkyrie to Comic Book Resources. "I gained about 15 pounds of muscle mass, which yeah, it was a lot for me," she said. Thompson also said that she wanted to do this to change how people perceive women in movies. "I like sort of bucking this conventional idea of a woman is beautiful or sexy if she's sort of thin. She's felt, but you can't really see her strength. I like the idea that she can just be ripped, like Valkyrie is in the comics. Yeah, I found that sort of essential, that not really caring about how I looked, but caring more about how I felt. I felt so strong, and in my skin."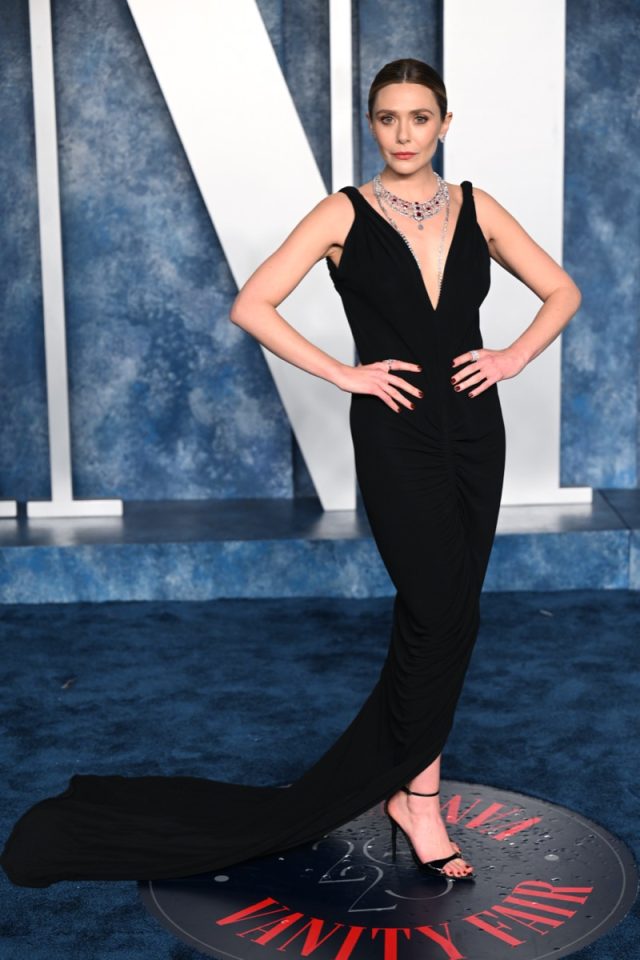 Elizabeth Olsen has starred in many different Marvel projects, and she does different things to get in shape for each one. ​​"I do change it up depending on the gig," she said to The New York Times. "For Captain America: Civil War, I was doing Muay Thai. It's not the most comfortable thing, and I don't do it anymore. I do love going to the gym. I love it because my brain works better, and I don't want to think about eating restrictively."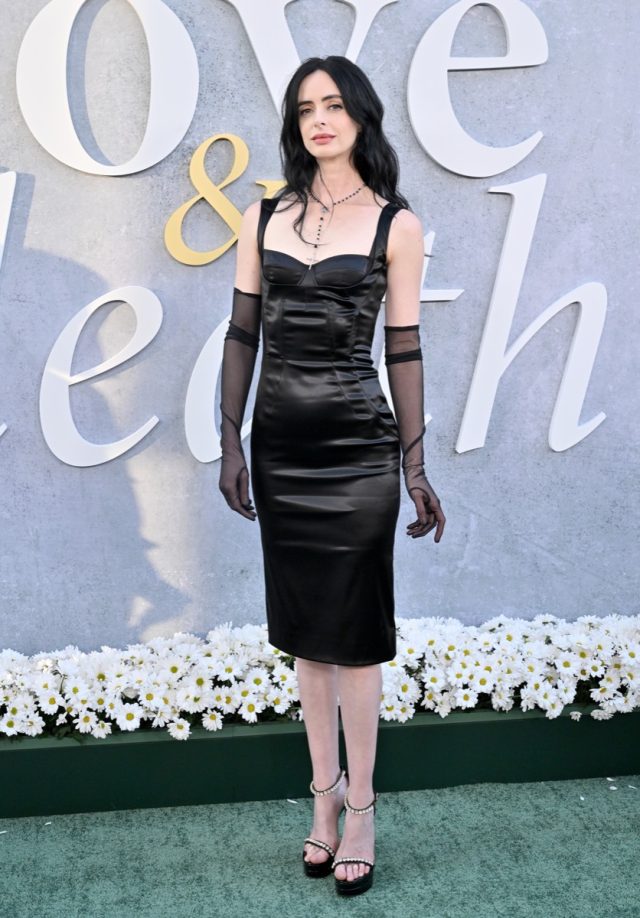 In 2016, Krysten Ritter shared how she got in shape to play the lead character in Jessica Jones with TrainForHer.com. "I'm big on juicing – all greens. Luckily, I don't have a sweet tooth, so I'm more into kale, cucumber, spinach, parsley and celery. I've also cut out gluten, dairy and fish for the most part, and I've felt so much healthier and better since. Jessica Jones was an eight-month shoot so I needed the energy and my health to be on point. Also, with this. I increased my clean proteins with the working out."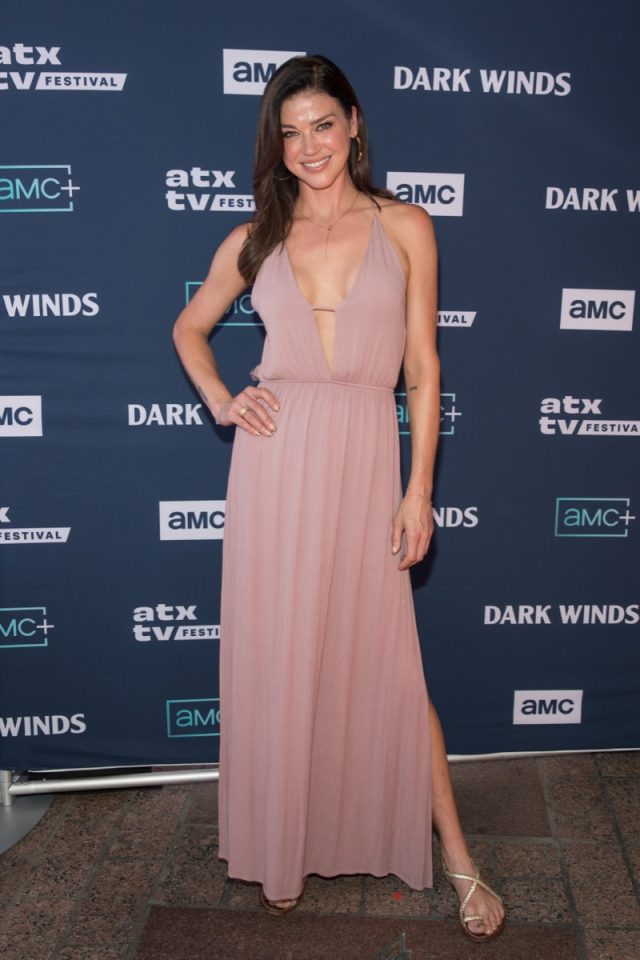 Adrienne Palicki works with trainers Bobby and Alicia Storm to keep herself in shape. In 2013, Bobby and Alicia gave an interview to SELF, where they revealed how Palicki got in shape for G.I. Joe: Retaliation. "She did a lot of her own stunts, and much of the time it was in high heels! [The reverse lunge] works our glutes and legs and incorporates the core for a nice flat belly. And they get your heart rate up."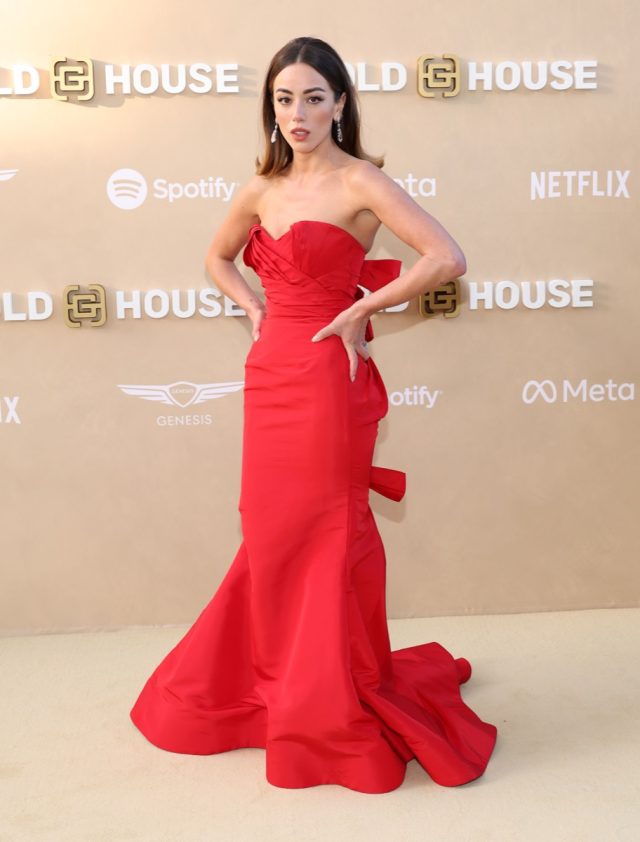 In 2016, Chloe Bennet talked to Teen Vogue about starring in the ABC Marvel series, Agents of Shield. She said that she enjoyed representing the Asian community on the series. "I'm so proud of what the show has done, and I think we haven't gotten enough credit for the amount of diversity we bring to our show. Our showrunner is an Asian-American woman, and our two lead females are Asian-American women. 90% of stunts and the ass-kicking and the saving on the show are from the women. I don't think it's talked about enough! We've quietly been breaking new ground."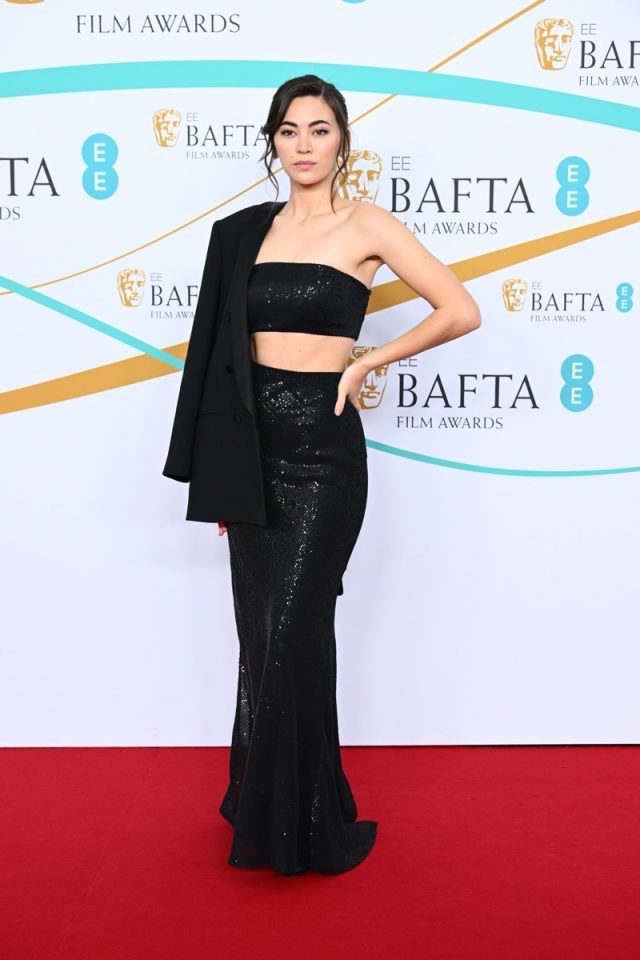 Jessica Henwick opened up about her acting career and her wishes for the industry in an interview with Glamour. "It's not important to me that I become anything," she admits. "But it's important to me that we keep pushing forward and it's shocking to me that I was the first, considering it was 2009 and how long British television has existed. When I was growing up, I would've loved to have seen someone who looked like me on screen. All I got was stunning English roses. So I absorbed that and thought that was the ideal way to look. When I was a kid, I totally wanted to look like that. I was like, why can't I be blonde and have really pink cheeks and have curly hair? It would've been healthy for my self-image if I had been able to look at someone else and think, I could also look like me. So it's definitely important. But it's also just more interesting. I'm bored of seeing the same story told over and over again. I want to hear from new creators, something that I've never seen before. There are woman rejuvenating the industry by sharing their own stories: Michaela Coel, Phoebe Waller Bridge, Brit Marling. These are the women who inspire me and, uh, who I would love to be like one day when I grow up."
Olivia Holt's many projects include the Marvel series, Cloak and Dagger. She shared some of her skincare routines with E! News. "If my skin is feeling extra dry or tired, I'll simply take some greek yogurt and use it as a face mask to wake up my skin. Then I'll use the Shani Darden's Facial Sculpting Wand to depuff under my eyes or around my face. Then I'll use a Sonya Dakar Blue Butterfly Balm. Then apply some SPF."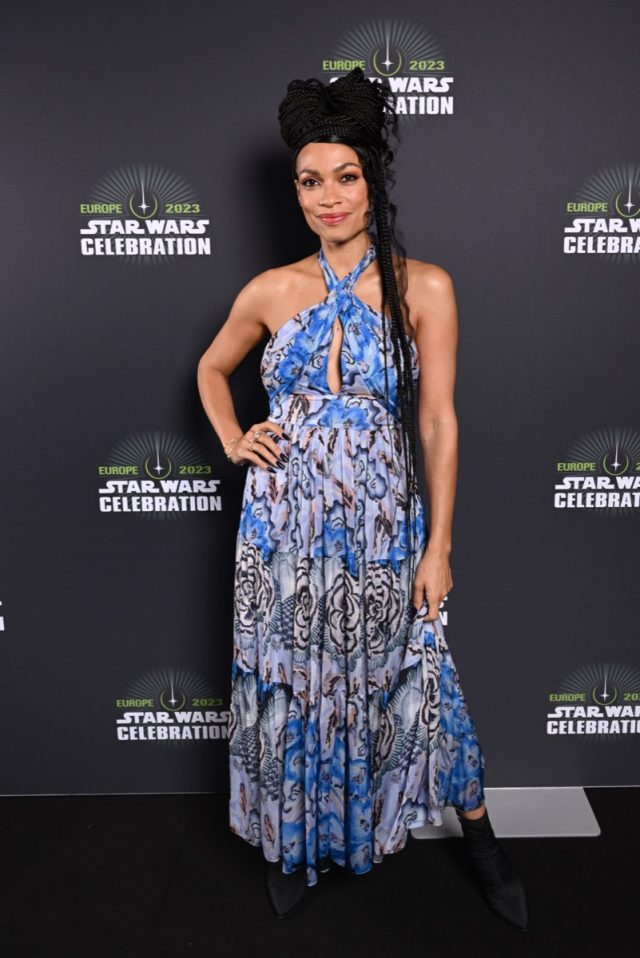 Rosario Dawson has done a lot in her career, including starring as Claire Temple in Marvel products, specifically the Netflix show Luke Cage. Dawson shared her wellness secrets in an interview with Us Weekly. "I walk everywhere. I drink a lot of water. I try to get as much sleep as possible. Everything else about my schedule and routine is inconsistent, so if those types of things I can do, they're really important… I can always take the stairs rather than use the elevator or the escalator."
13
Natalia Cordova-Buckley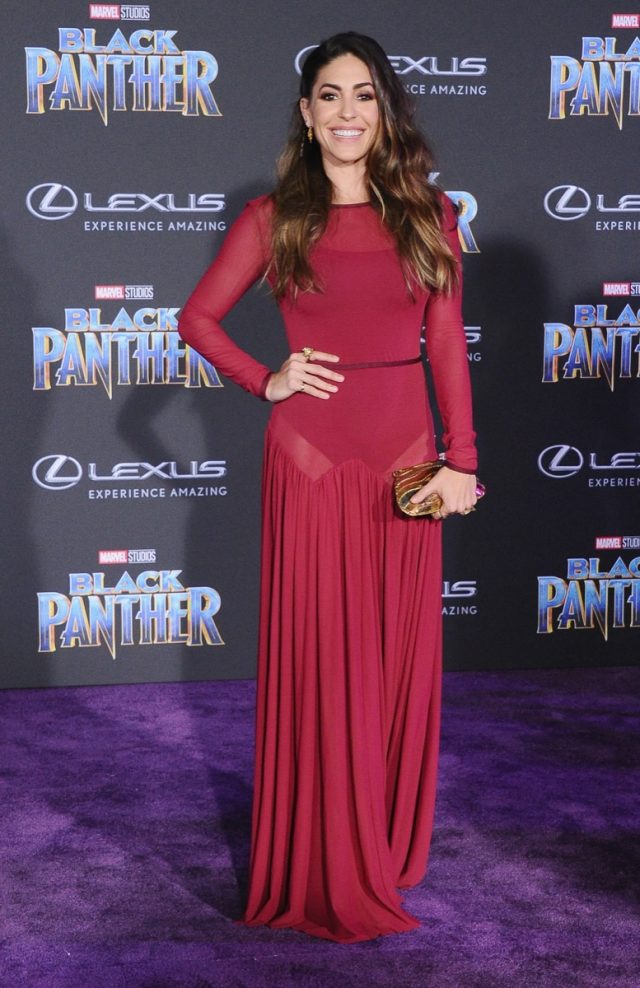 In addition to being a Marvel star, Natalia Cordova-Buckley wants to be a role model and speak out about things that are important to her. "I've always been very politically driven in my country," she says to People. "My father is too, and I think he unconsciously installed that in me. I've always been very outspoken about the injustices that the government of Mexico has distilled upon its people and country."
Carrie-Anne Moss talked to The New York Times about reprising her role in The Matrix. "It was important to me that I let go of any construct in my mind that I needed to look like I did when I was 30," she said. "I find that thinking makes desperation as a woman, and I didn't want any desperation. I knew I wanted to look good, but I didn't want to do a juice cleanse, I didn't want to do all these extreme things. I laugh because at times I would just feel so cool, I got this."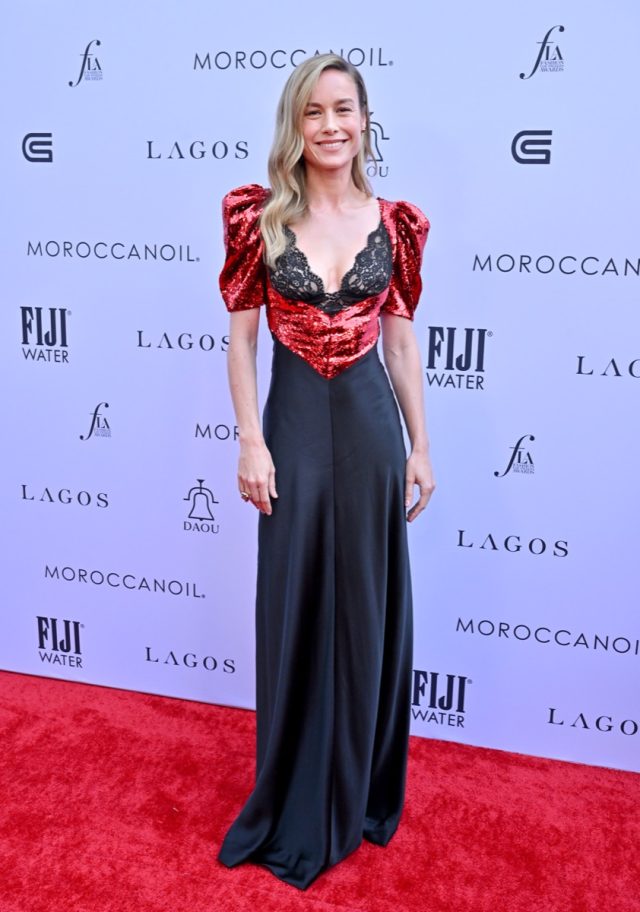 To help her eat right for films, Brie Larson works with nutritionist Dr. Phillip Goglia. He told People that he has Larson eat bridge meals. "You're using fat metabolism and that will be your bridge meal to get to dinner," Dr. Goglia explained. "So that dinner is an appetite environment that will not allow you to crave carbs because you've already eaten… you're kind of full. You're not in low blood sugar."df44d9eab23ea271ddde7545ae2c09ec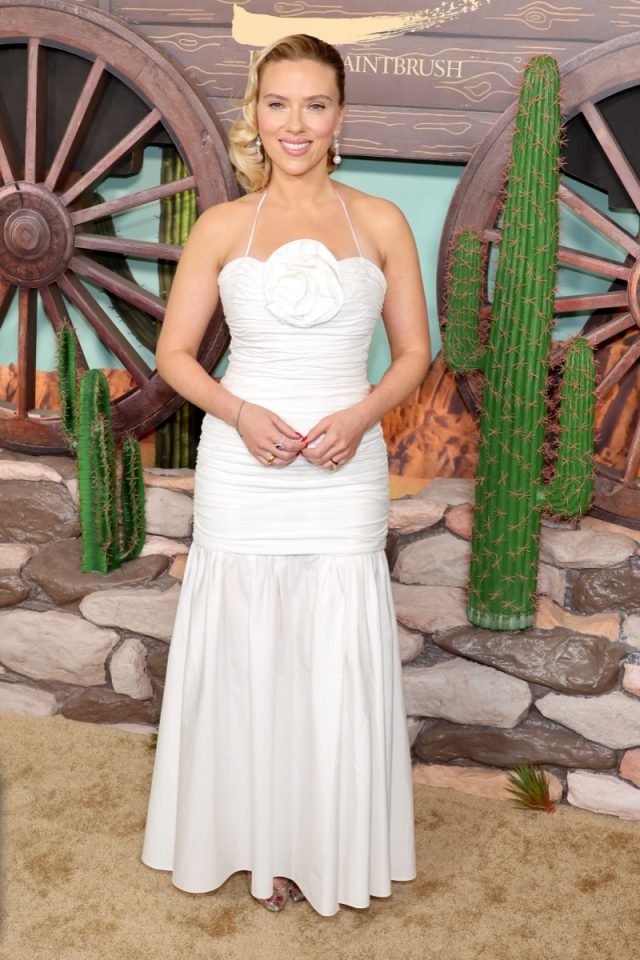 To prepare for playing Black Widow in the Marvel franchise, Scarlett Johansson works with trainer Eric Johnson. Prior to starring in the 2021 film, Black Widow, Johnson opened up to Shape about Johansson's workout routine. "She already had this great training base, this huge foundational strength base," says Johnson. "We had a big quote-unquote offseason, we had a lot of time to prepare, almost a year, so I could really get her foundational strength and condition really up to where we wanted it to be."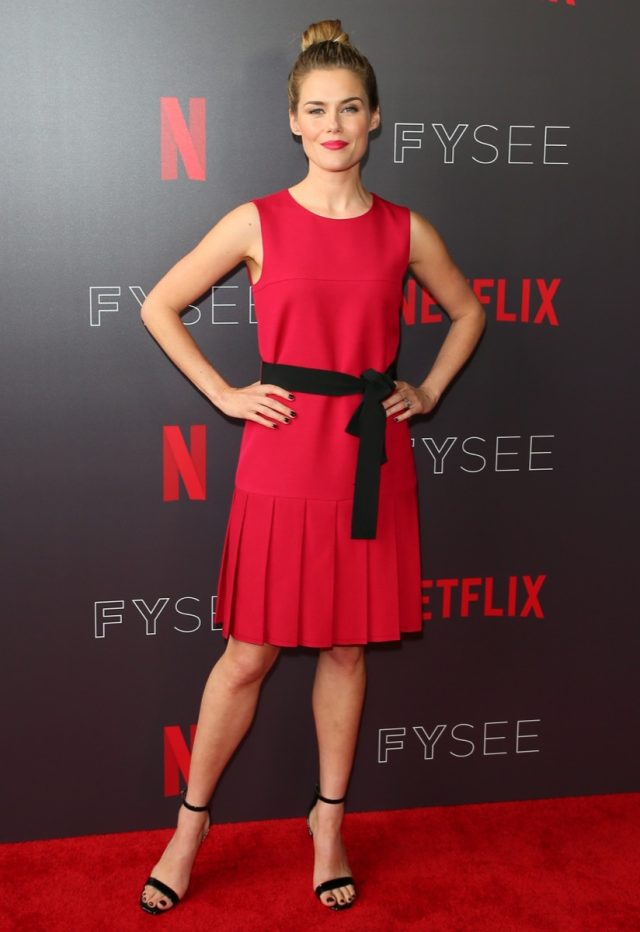 Rachael Taylor opened up about her body image in an interview with the Daily Telegraph. She says that she was once on a restrictive diet, but went off it. "I ate mostly salad and fresh air. I looked dreadful. It wasn't for me." Taylor also said that she has a better sense of self now. "I haven't always been at peace with my self-image, although in the back half of my 20s, I've become a lot more comfortable."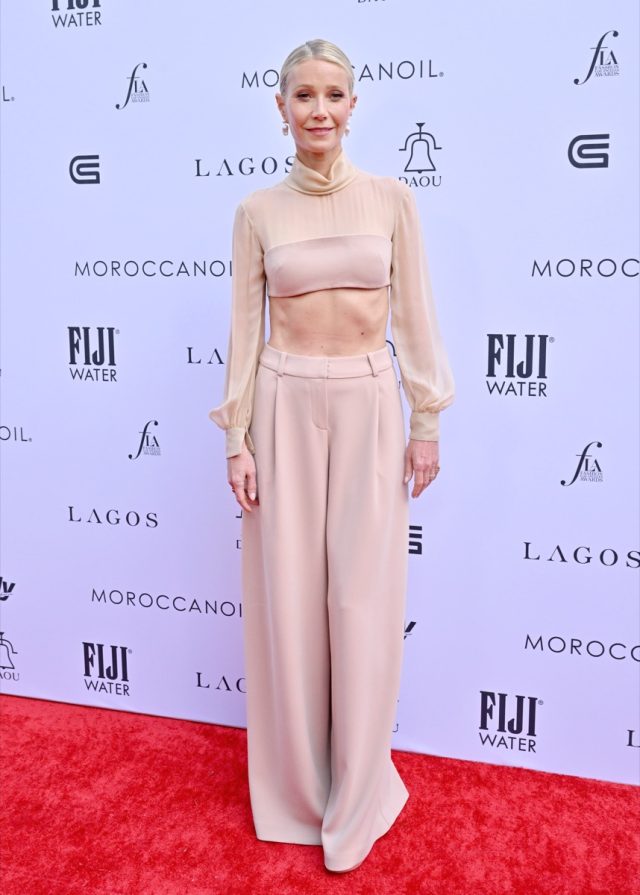 Gwyneth Paltrow shared some of her wellness tips in an interview with Shape. "I notice that the older I get, the more drawn I am toward monitoring my health," she revealed. "Doing blood work, and collecting data about inflammation levels, blood sugar levels, sleep, vitamins, etc. Your body rebounds a little less quickly from overindulging — staying healthy takes a little more intentionality."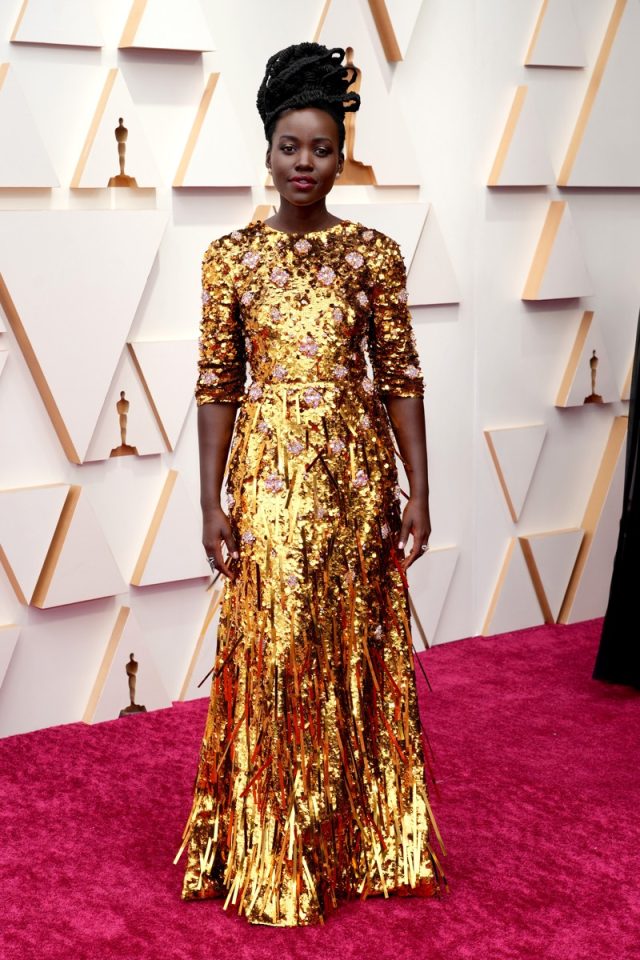 While filming Black Panther, Lupita Nyong'o and her cast members ate healthy on set. Marvel hired personal chef, Brandi Patten, for the cast. "It was only once we wrapped that I realized I was on a sugar-free diet," Nyong'o tells ESSENCE. "We could have fruit, which is a good sugar, but no fructose or refined sugar. But we could have carbs, which are good when you work out as much as we did, and we weren't eating less. We actually had to eat smaller meals every three hours. I never got bored. I've never worked on a project like this where there is a diet and a workout plan."
Zoe Saldana works with trainer, Jason Walsh to help her stay in shape. Walsh opened up about working with the actress to Shape. "Zoe is always willing to put in the work," says Walsh. "She stays motivated by her own goals and understands what she needs from her body. It is not about motivation with Zoe; it is always there."
Anna Bechtel is a freelance writer currently based in Hamden, CT.
Read more
---