20 Amazing Bodies of Female Skiers
Here's how they focus on success.
Female competitive skiers live by the saying "a winter athlete is made in summer." Champions such as Lindsay Vonn, Mikaela Shiffrin, and Wendy Holdener swear by the importance of their off-season training routines and diets, and many of these impressive women also focus on mental health. That's not to say they don't know when to have fun, too. "You'll drive yourself insane if you only eat what you're supposed to eat every single day for the whole summer, so after a heavy workout I'll splurge sometimes," Vonn says. Competitive skiing is not for the faint of heart—so how exactly do these athletes train and eat? Here's how 20 female skiers stay fighting fit and competition-ready.
`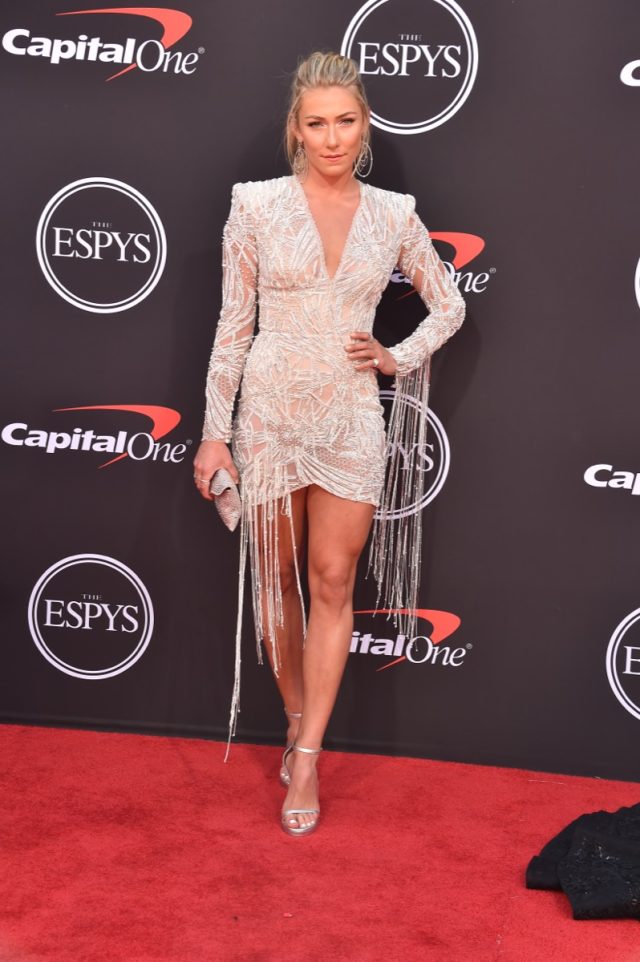 Mikaela Shiffrin, 28, eats roughly 3000 calories a day and never skips carbohydrates. "Pasta is my superfood!" she says. "Balance and moderation are the basis for my diet, though, so I also make sure to incorporate plenty of protein, fruits, and veggies throughout the day. They're essential in providing the energy I need, especially on race days that can last 12 hours. I wouldn't eat a 1,000-calorie bowl of spaghetti for dinner, but I've always loved pasta and think it's a good addition to any meal and a great base for pretty much any vegetable. It's also great when I have a nervous stomach before race day."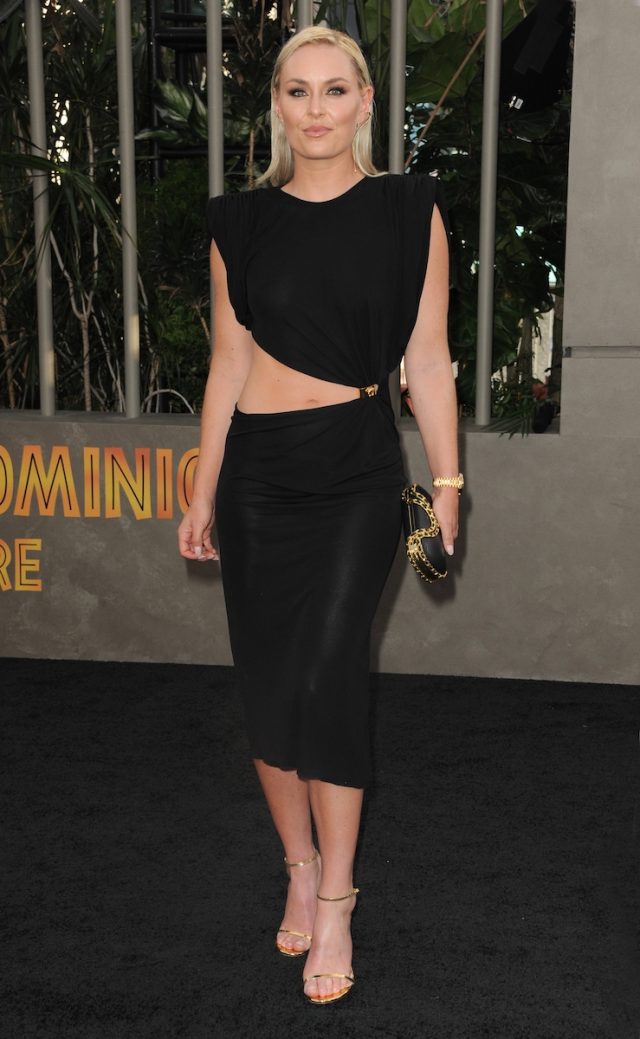 Lindsey Vonn, 38, enjoys plenty of healthy fats as part of her diet and likes to work out in a fasted state. "I'm training probably nine months out of the year," she says. "I eat foods that I like, but they're more portioned, and the carb-to-protein-to-fat ratio is calculated in each meal. Now I'm eating like 50-50 protein-to-carbs at breakfast. Lunch is maybe 60-40, and dinner is usually no carbs. I eat a lot of fat in my diet—avocado, almond butter, olive oil, even bacon."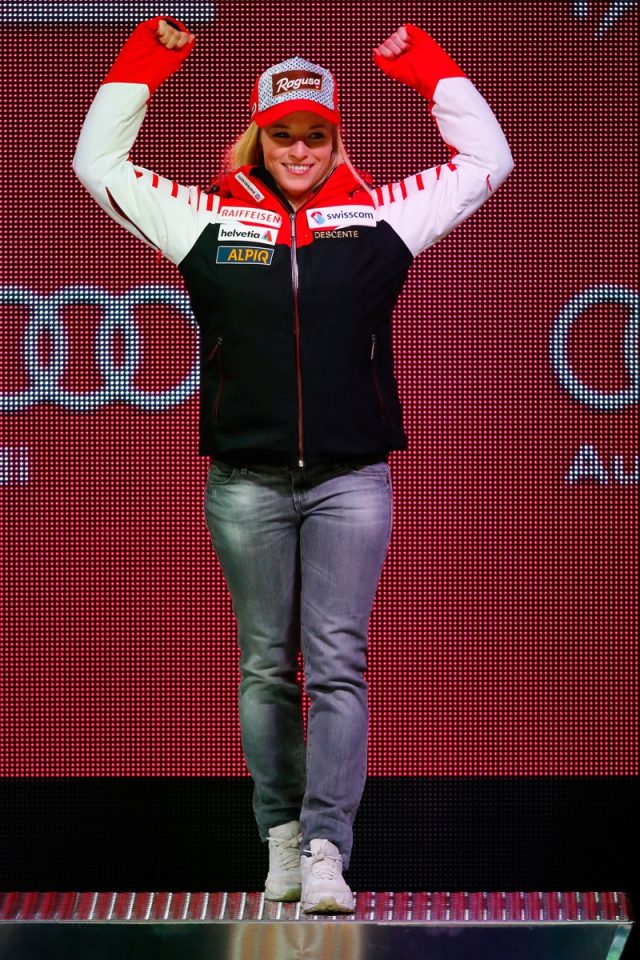 Lara Gut-Behrami, 32, is careful about her macros. "It's not about controlling the amount of everything I eat or to measure it, count calories," she says. "It's about taking care of myself and my body; if I eat vegetables, proteins and good carbohydrates my body becomes healthy energy, I will feel fitter and my performances will improve. I eat chocolate, but very rarely a cake or ice-cream."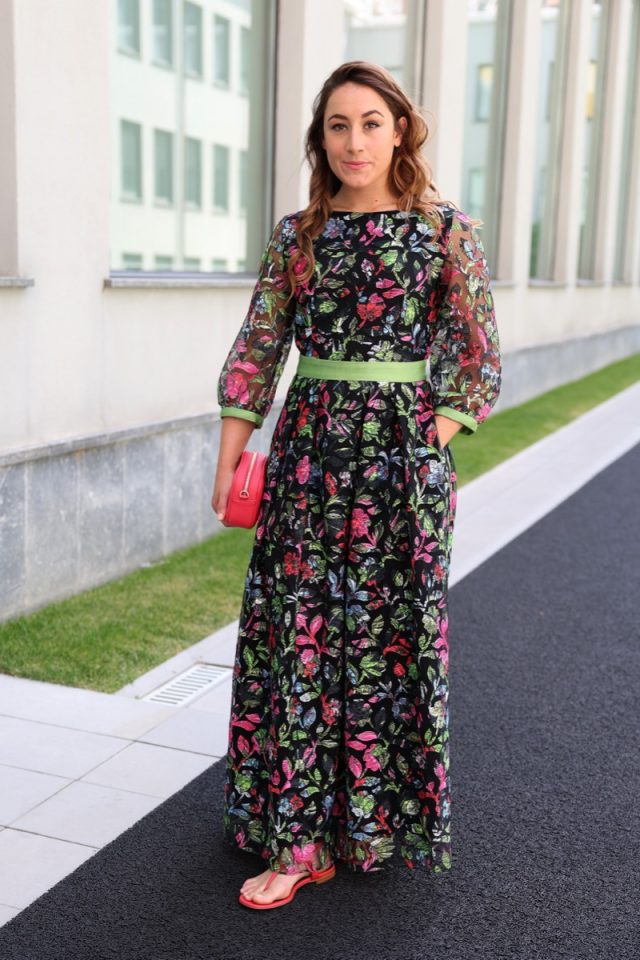 Sofia Goggia, 30, loves no-skiing activities for exercise. "When training in Verona I always do a twenty minute warm-up session before breakfast, and then I train from 8 to 11.30 a.m," she says. "For the second training of the day I focus on quality and rest. So from 4.30 to 7 p.m., I do activity that is ancillary to that which we train in the gym, namely strength, power and agility. I usually choose between skating, roller skiing and cycling. Secondary activities that are a good workout but that also allow you to switch off and have some fun."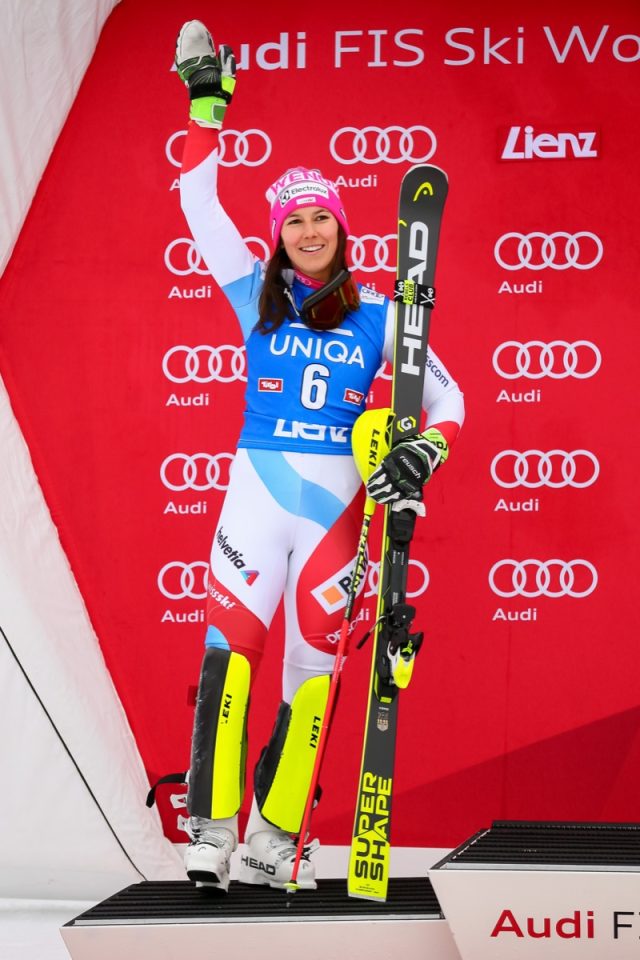 Wendy Holdener, 30, enjoys swimming and hiking. "When I'm not skiing, you'll often find me doing other sports," she says. "Ski racers benefit from being all-rounders on the sport front. I like to work on my own body. I really enjoy going swimming, either in the lake or in the sea. I've always loved sport, loved skiing, ever since I was a child. Becoming a ski racer has always been a dream of mine. I appreciate being able to spend a lot of time in the countryside, in the mountains. We get to see beautiful sunrises really often during our training sessions."
Petra Vlhova, 28, enjoys motocross when she's not skiing. "A lot of people think I'm just going for a ride," she says. "It is not true. I practice balance, coordination, I strengthen my stomach, legs and arms, and of course, it's also about courage. It's a good workout and I'm glad I can do something I enjoy in preparation. I'm not the only one. Austrian Marcel Hirscher and Henrik Kristoffersen also ride. Some may argue that it is dangerous, but I can also break my leg by stumbling. At least that's how I see it."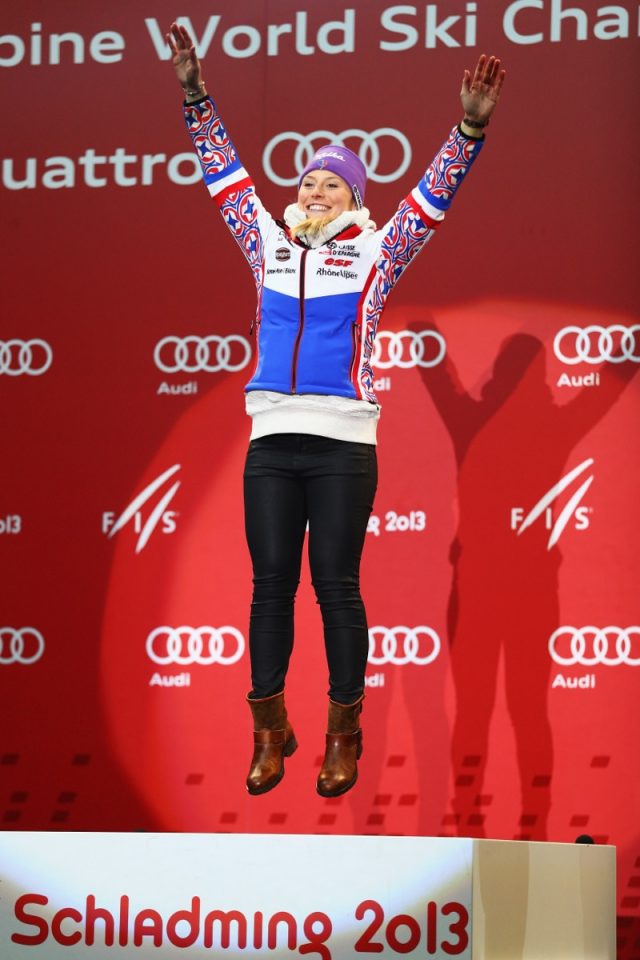 Tessa Worley, 33, says an athlete's team is crucial to their success. "You also need to be surrounded by good, kind people; by people who can take the best out of you. I also think that you need to be happy with your own life," she says. "That's going to help you become a calmer athlete. No doubt, you need to have a strong team around. You know, being an athlete can be difficult sometimes. You need people around you, you also need to be able to overcome those tough moments, to stand up again and become a better athlete."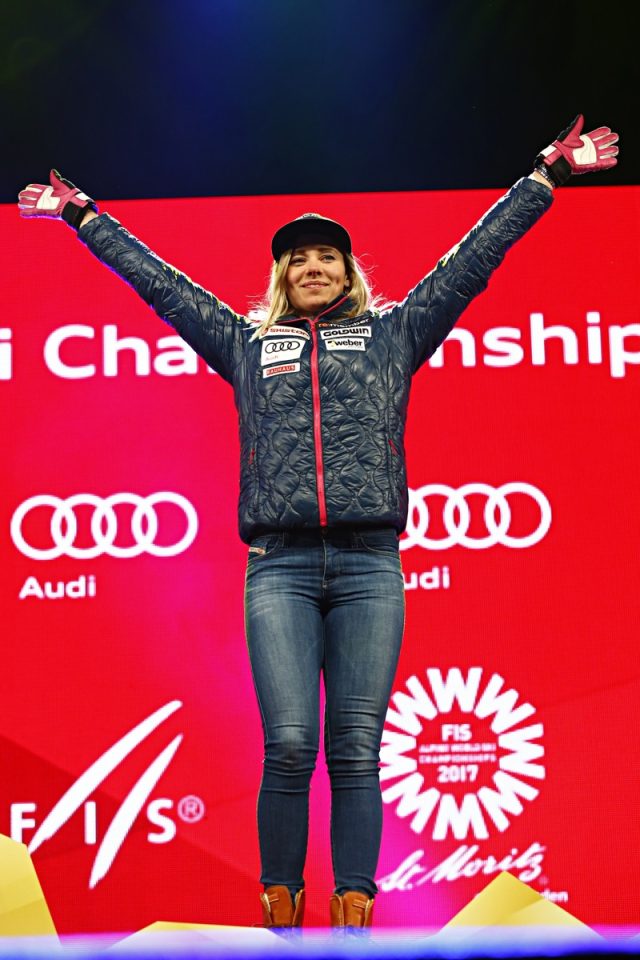 Frida Hansdotter, 37, tries not to overthink when she is competing. "My strength is that I don't think too much, it's the whole thing that counts," she says. "However, this can also become my weakness. I can go really fast at times and I can end up in situations where I can't keep up. But if I minimize the mistakes, it usually results in a very fast time."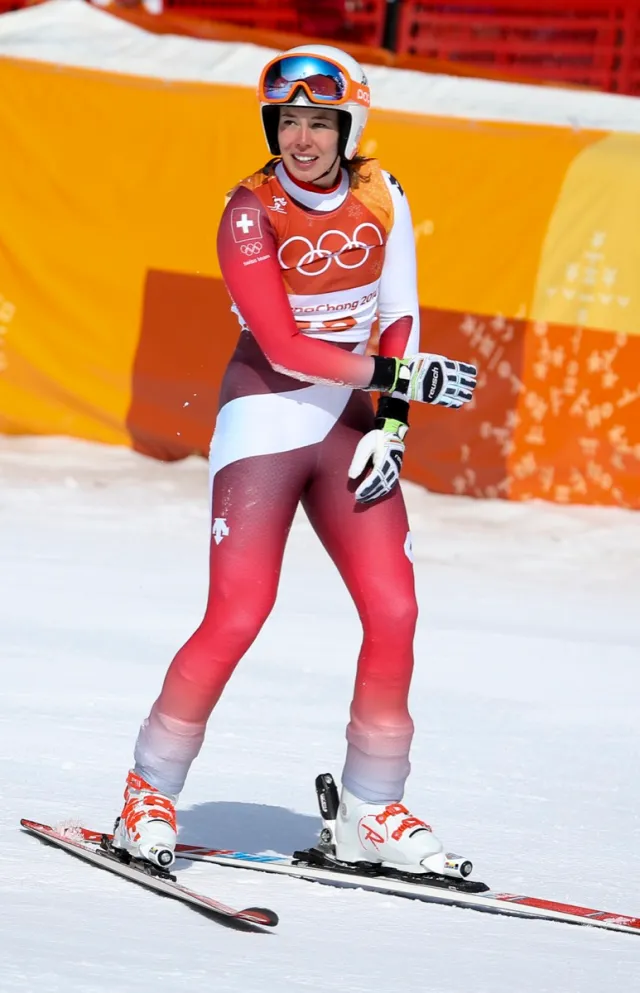 Michelle Gisin, 29, loves golfing in the summer in Engelberg, Switzerland. "Engelberg is my home," she says. "The mountains are just magical. The Erika slope in the stand is something very special. I often train here between competitions and get the finishing touches, for example, before my first slalom World Cup victory in December 2020. Since the course is completely covered with snow, the conditions are often almost like in the World Cup. When it's snowing so deep, there's no more beautiful place in the world. When I come home from my training sessions and competitions, I feel safe here; I can recharge my batteries."df44d9eab23ea271ddde7545ae2c09ec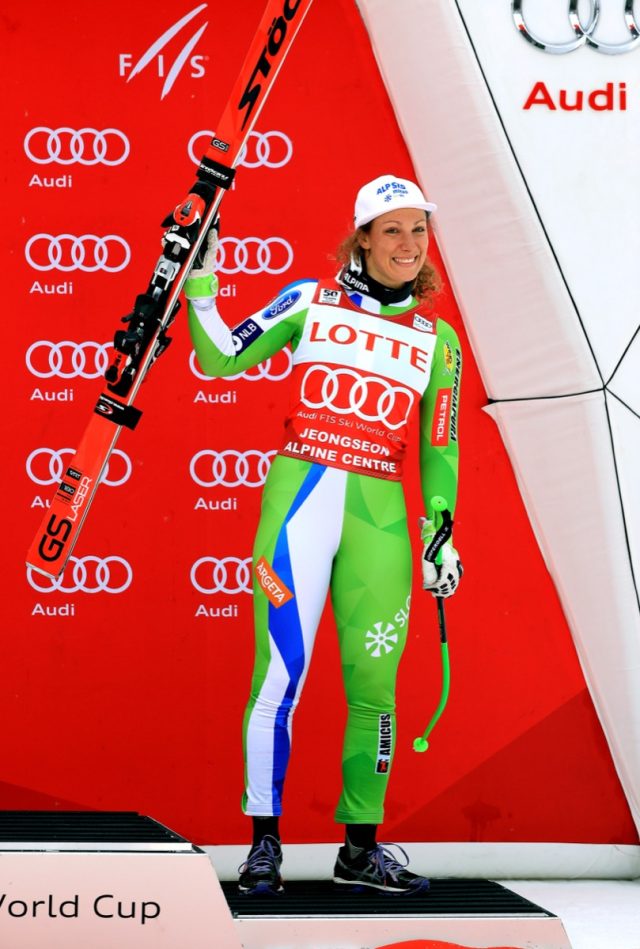 Ilka Štuhec, 32, swears by certain items and exercises for working out while on the road. "Foam roller, elastics and good training shoes," she says. "Hmm, while traveling… Wall sits, plank, hamstring work out (with elastics or Swiss (yoga) ball), sit up, push up. After that it's all about improvisation and combinations."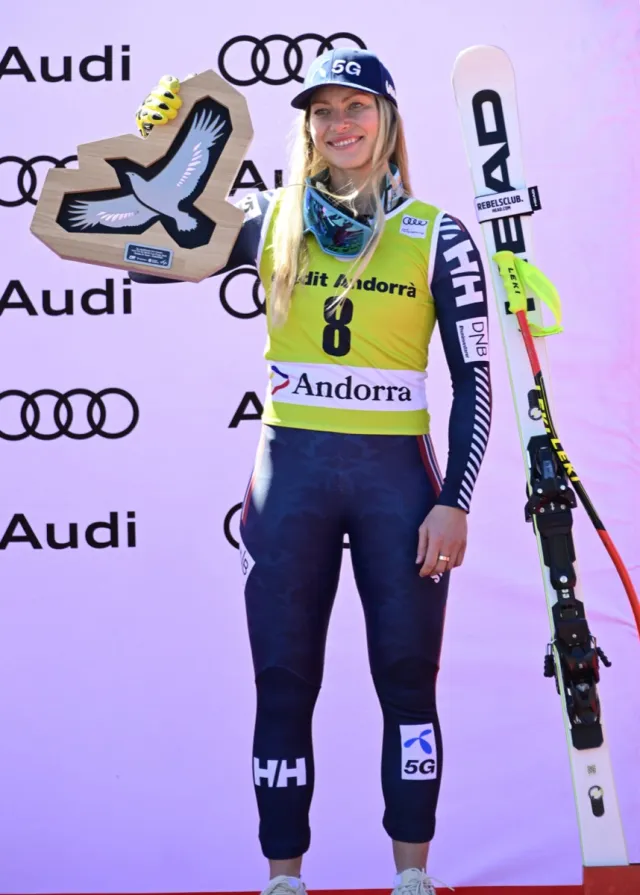 Ragnhild Mowinckel, 30, is open about the mental aspects of being a competitive athlete. "It really doesn't matter how many hours I've spent in the gym or how many GS turns I've done before I get to the start of a race," she says. "It's all about that day, that run and that moment you push out of the startgate. For me as well as others; it's all about having faith in yourself and your capability to ski. To trust your skills and forget about the rest."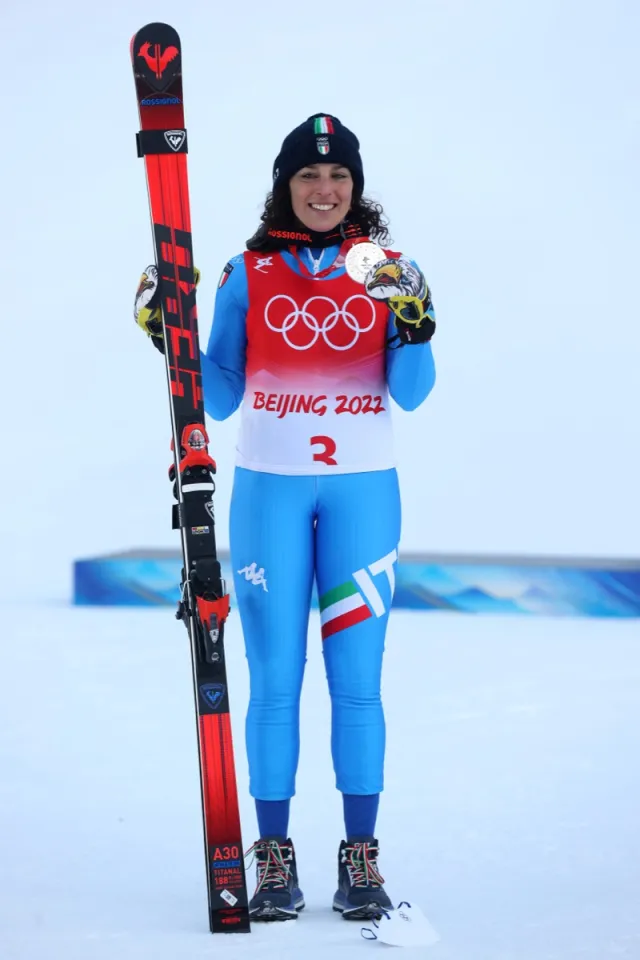 Federica Brignone, 33, never skips a hearty breakfast. "That's very important, breakfast is my favorite meal and if I don't do it right I can be really nervous all day and without energy," she says. "In my menu I start with a big cup of hot water with squeezed lemon, followed by a bowl with seasonal fruits, greek yogurt, seeds, whole grain, almonds and goji berries; all with a big cup of green tea and 1 espresso! I can also have eggs with plain bread sometimes. During the day, both if I train or if I have some free time, I enjoy having a Noberasco Bio Break to get some energy between meals."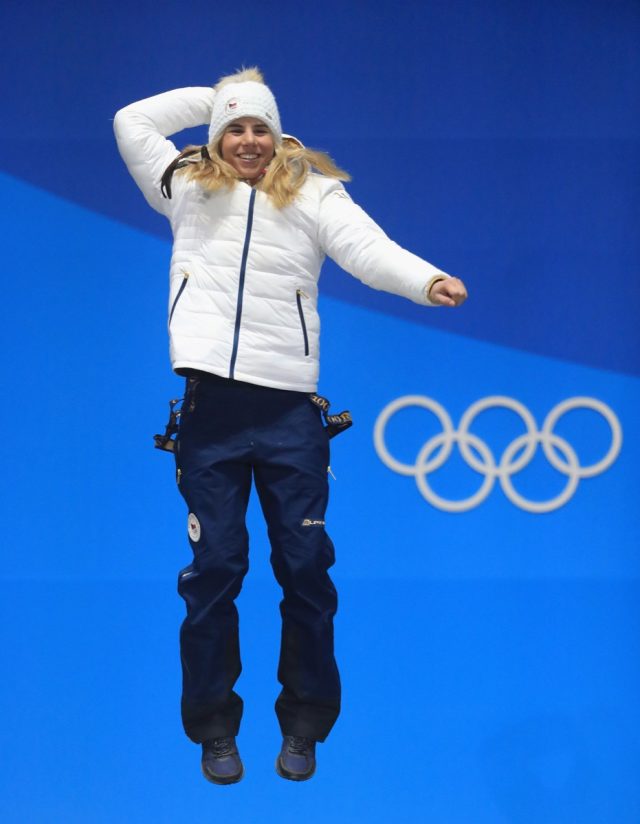 Ester Ledecká, 28, goes to bed at 8pm when she's training. "We go to train on the glacier, and to catch the good snow, it's still frozen in the morning, we have to get up at half past three in the morning and go up the hill," she says. "And I'm not a big getter, so it's a pain for me. The evening snow is already so slushy and the coaches don't like it."
Viktoria Rebensburg, 33, works hard to be the best. "I try to get better at my sport every day, to surpass myself, to get even more out of myself," she says. "That's what motivates me. I like competition in my sport, and I have had it since I was a child: in some situations I had to convince my parents that I could race. Of course, in my sport I also love the environment, the mountains and the snow. There's nothing quite like standing on the mountain – whether it's home, Canada or Argentina – and experiencing the vastness. For me that is freedom."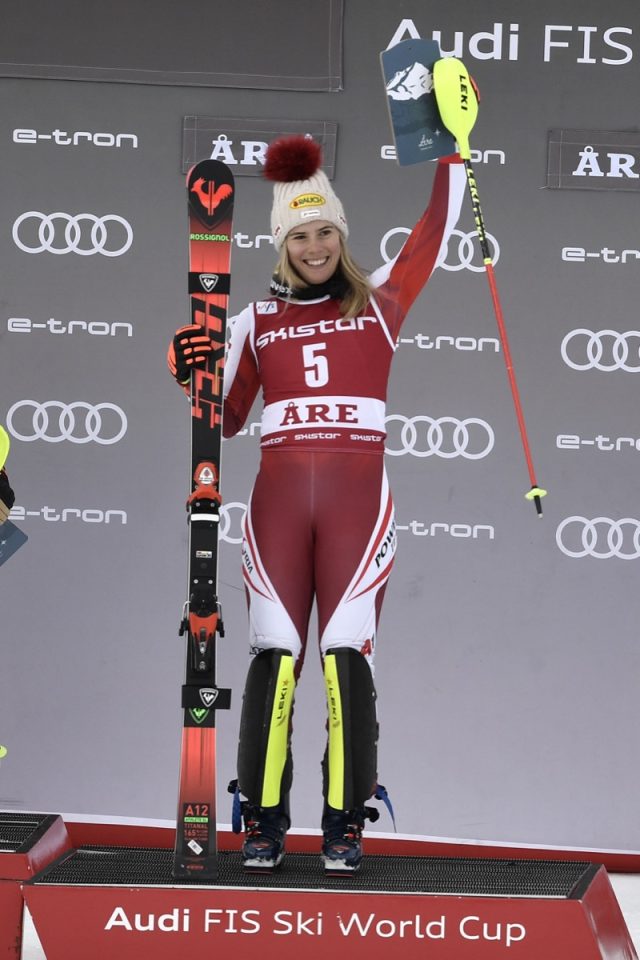 Katharina Liensberger, 26, believes winter athletes are made in the summer. "That's true, summer time is a big chapter for me as a winter athlete because it's the time when I prepare myself for the upcoming season," she says. "While I'm presently finishing my customs training and education, my work-out training for physical conditioning has already started. Usually the ski training starts overseas in August and continues with training on the nearby glaciers as soon as there is enough snow there."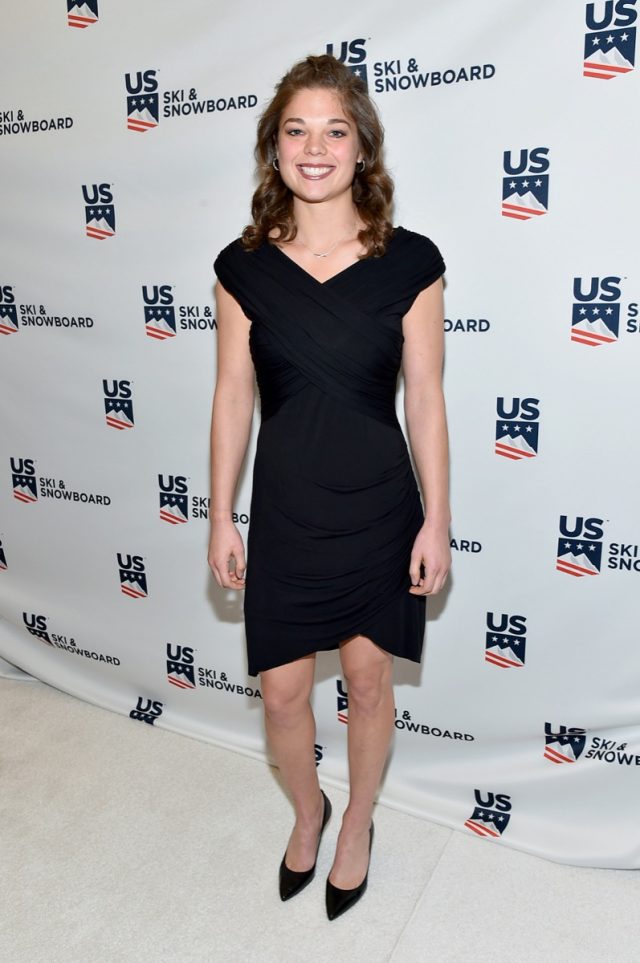 Breezy Johnson, 27, enjoys the adrenaline rush from competing. "I always say that alpine speed skiing is about hearing that little instinctual voice tell you to slow down and then going faster anyway," she says. "It's so thrilling to see how far you can push the limits. And every time you decide not to listen to your instincts and you go faster, you feel a little bit like you're defying death itself."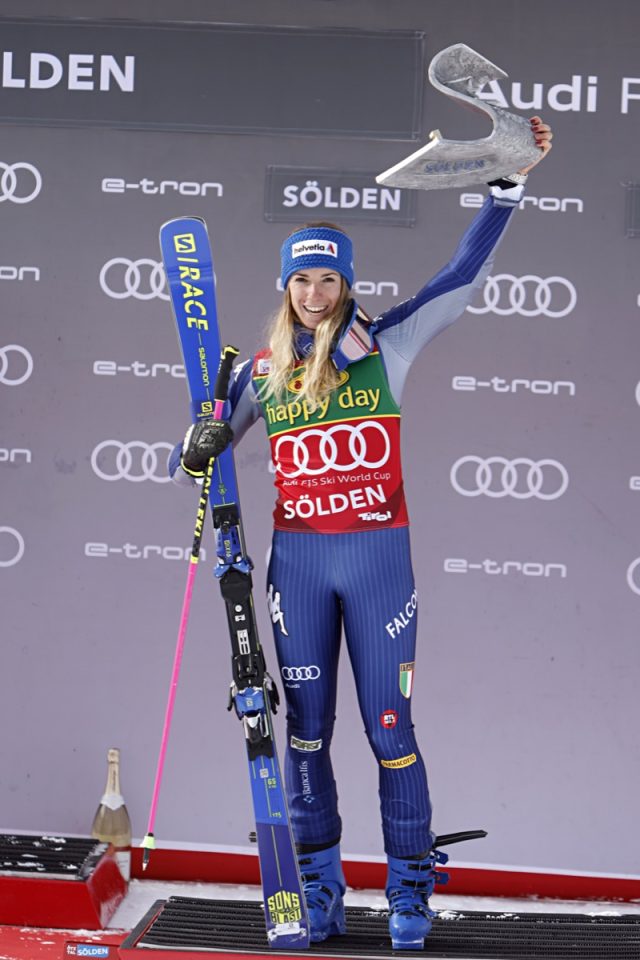 Marta Bassino, 27, emphasizes the importance of mental health in sports. "It doesn't surprise me, I've always said that between mind and body it's the former that makes the difference," she says. "You can feel good physically and technically strong but if things don't come together and you're not mentally well, you won't go anywhere. Personally, I have meditated for some years now and it helps me deal with the different situations life throws at you."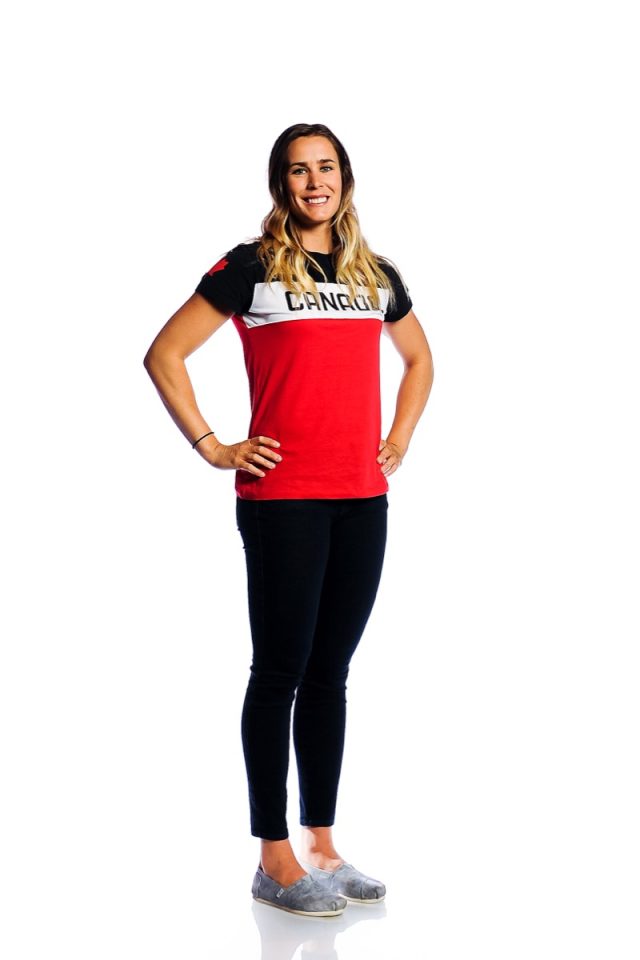 Marie-Michele Gagnon, 34, practices yoga and learns from the competition. "They're doing a lot of ski-specific movements, more agility and movements utilizing body weight, whereas we're just lifting [weights] and getting super strong," she says. "Once you get that strength, you need to keep it and refine details, and that's where I was seeking more ski-specific movements in our training."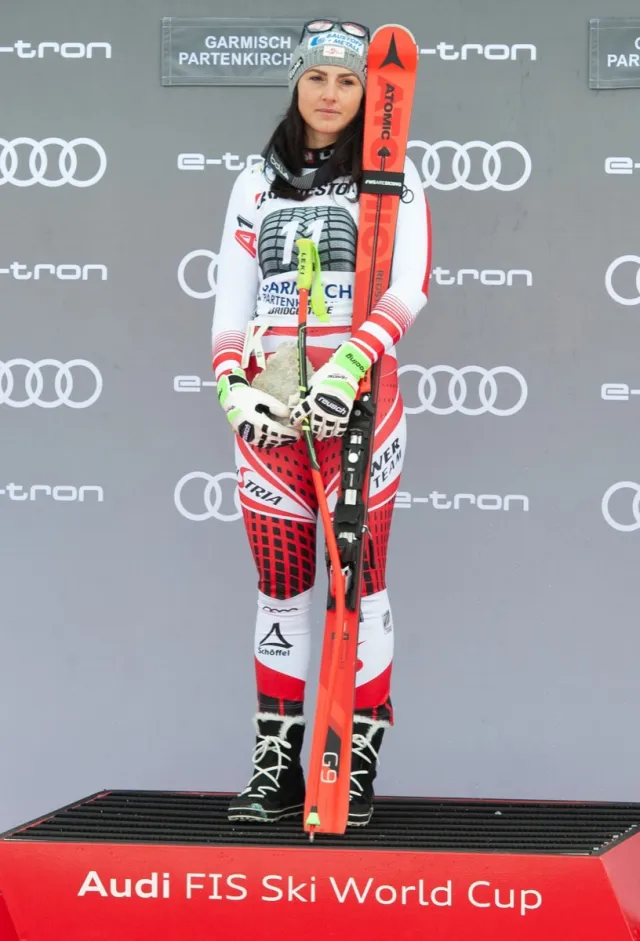 Stephanie Venier, 29, doesn't diet like most athletes. "Many people always think, we are winter athletes and we only go skiing in winter or on the glaciers in summer. But we have to work out all summer, indoor and outdoor," she says. "I train at the Olympic Center Innsbruck/ Tirol. Whether mountain biking, cycling, running, strength training, intervals – all this is in the summer. I'm a untypical sportswoman. I don't like fruits and vegetables that much, since I was a baby. My favorite food I enjoy anytime is beef/steak, rice, eggs, potatoes and a lot of chocolate."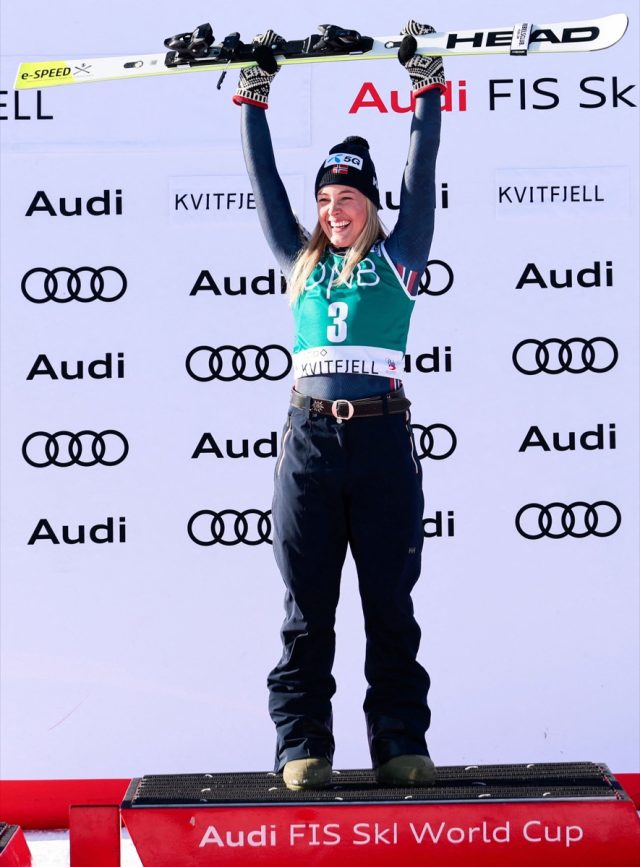 Kajsa Vickhoff, 25, likes to workout before her ski training every day. "I try to wake up 1.5 hours before we leave for the hill, bike for 10 minutes and then mobility and stretching for another 10 minutes," she says. "Then, breakfast, back to the room, brush teeth etc., put on the gear, drive with my service team to the hill, take out all of the skis, unstrap them, inspect the course, then warm up at the start with the other women and discuss the course."
Ferozan Mast is a science, health and wellness writer with a passion for making science and research-backed information accessible to a general audience.
Read more
---