20 Amazing Bodies of Female Stars Who Got Ripped 
Here's how they stay fit.
Get ready to be inspired by the incredible physical transformations of these 20 female stars who achieved impressive levels of fitness and strength. From Linda Hamilton's intense training for Terminator: Dark Fate to Gwendoline Christie's focus on posture during her Game of Thrones days, these actresses have shown remarkable dedication to sculpting their bodies. Whether it's Gina Carano's rigorous fight training or Demi Moore's use of The Mirror workout system, each star has their own unique approach. Join us as we delve into the fitness routines and secrets of Charlize Theron, Gal Gadot, Scarlett Johansson, and many more, and discover the amazing bodies they have built.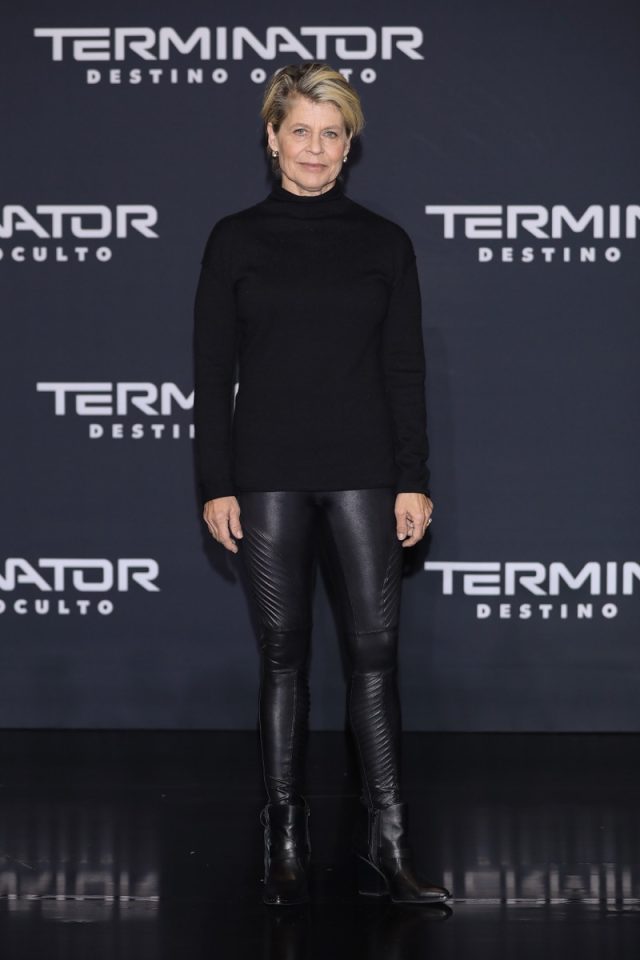 Linda Hamilton is best known for appearing in the Terminator film series. In 2019, she opened up about how she got in shape for Terminator: Dark Fate to InStyle. "Mackie Shilstone was my fantastic trainer," Hamilton revealed. "He's a legend and crosses over into every sport. And he understands the body in motion. Peyton Manning has even trained with Shilstone to prepare for the Super Bowl. I got to work with him because Serena Williams was pregnant. It was a wonderful accident of timing. Yes, we lifted and pumped weight and cross-trained; there were Pilates, supplements, and a diet. I didn't eat carbohydrates for a year and a half. But everything Shilstone did with me was in motion."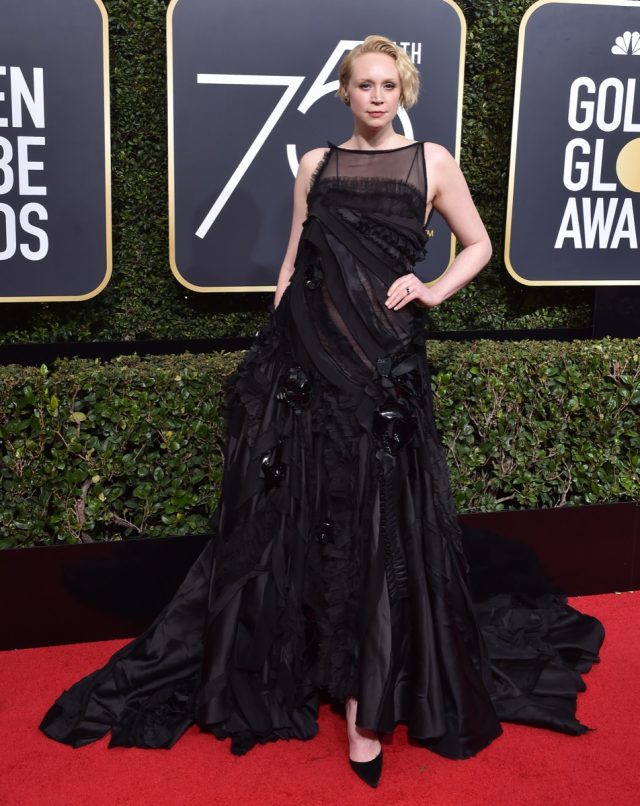 While starring on Game of Thrones, Gwendoline Christie worked with trainer Dalton Wong. In 2019, Wong shared some of Christie's workouts with Harper's Bazaar. "Posture was really important with our training," he said. "We focused on various types of postural training focusing on hips and bum, core, shoulders and back. We implemented my mini band and glider programme to do daily at home to help improve her hips and core strength."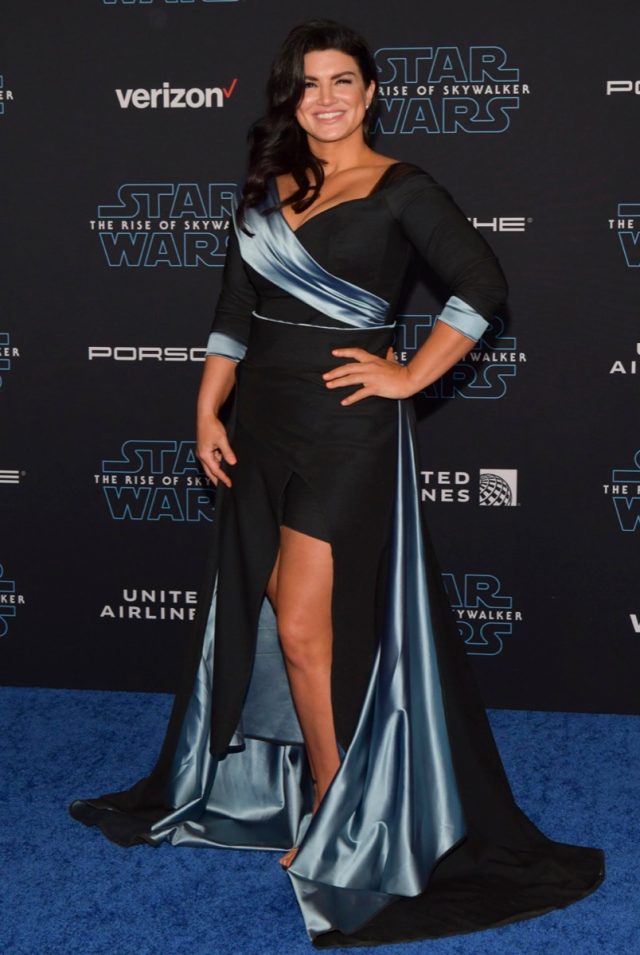 Gina Carano opened up about her workout routine in an interview. "If I'm training for a fight I wake up in the morning and do cardio to warm up, like running on the treadmill or jumping rope, then shadow box for about 15 minutes, then do about two hours of sparring and technique. I repeat the same thing again at night."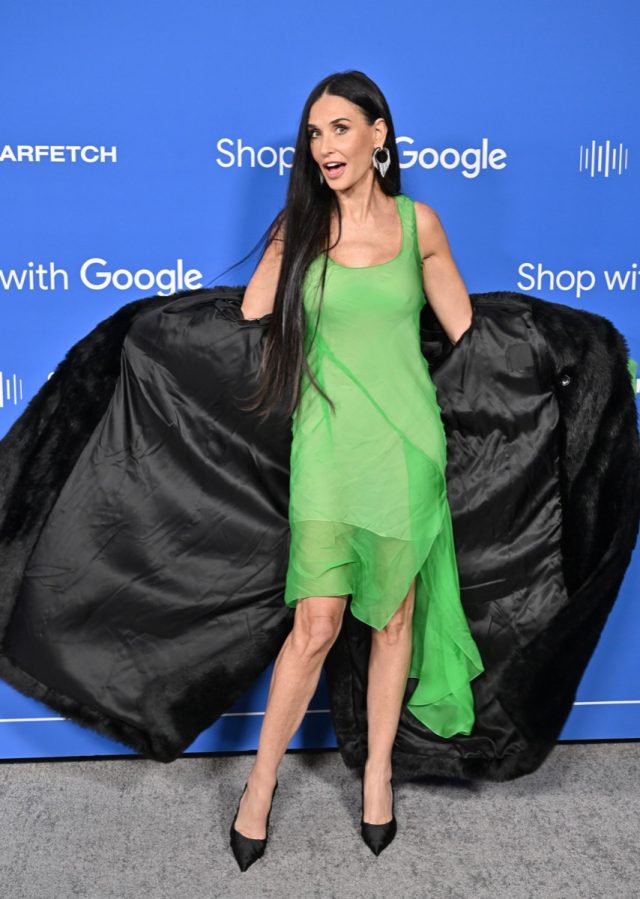 Demi Moore has starred in G.I. Jane and Striptease, which meant she had to get in shape. One thing she does now to stay in shape is to use The Mirror workout system. Moore shared this video on Instagram of herself using it, captioning it, "15 min flew by! 😜 Mirror mirror on the wall…. a tight🍑please!"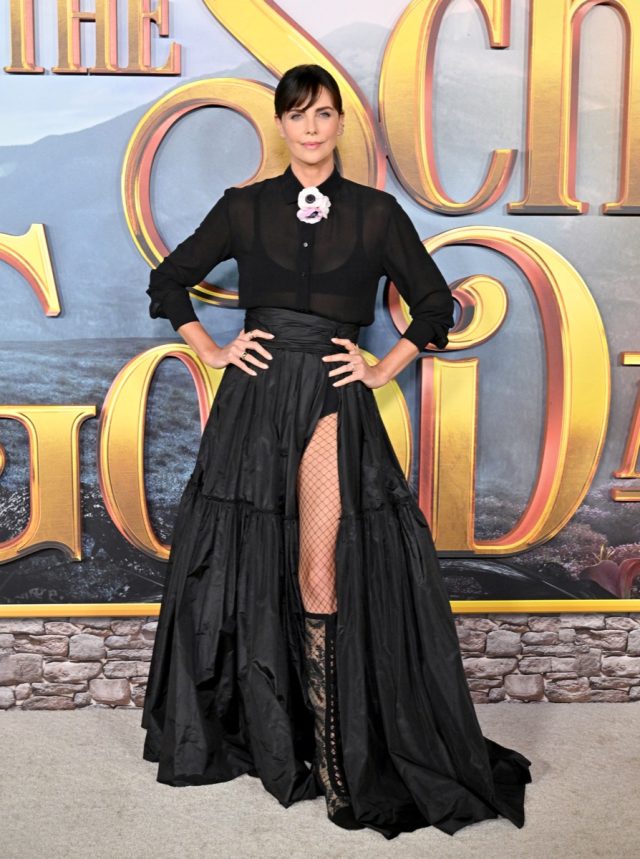 Charlize Theron made sure to get in shape for Mad Max: Fury Road, Atomic Blonde and The Fast and the Furious franchise. In an interview with Harper's Bazaar, Theron opened up about her approach to diet and exercise. "I'm always calculating my activity. If I haven't been moving a lot, I can't eat a lot. Or maybe it's a cheat day. But I'm honest with myself."df44d9eab23ea271ddde7545ae2c09ec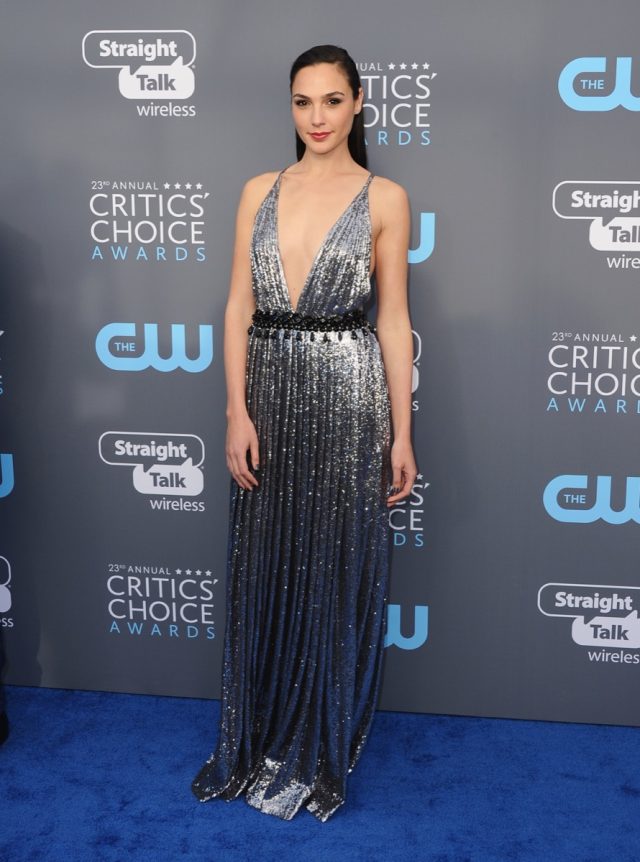 \
In order to play the iconic hero Wonder Woman, Gal Gadot made sure to get in shape. She worked with trainer Magnus Lygdback to do so. Lygdback talked about Gadot's process in an interview with The Hollywood Reporter. "We weren't going for the most muscle mass possible. We wanted to build a strong foundation, focus on keeping Gal mobile and uninjured." Lygdback said Gadot did, "Leg press, front dumbbell squats, skaters and skate jumps — that's such a good one because it recruits fast-twitch muscle fibers and works all three of the glute muscles — pull-ups, lateral raises and a ton of core work."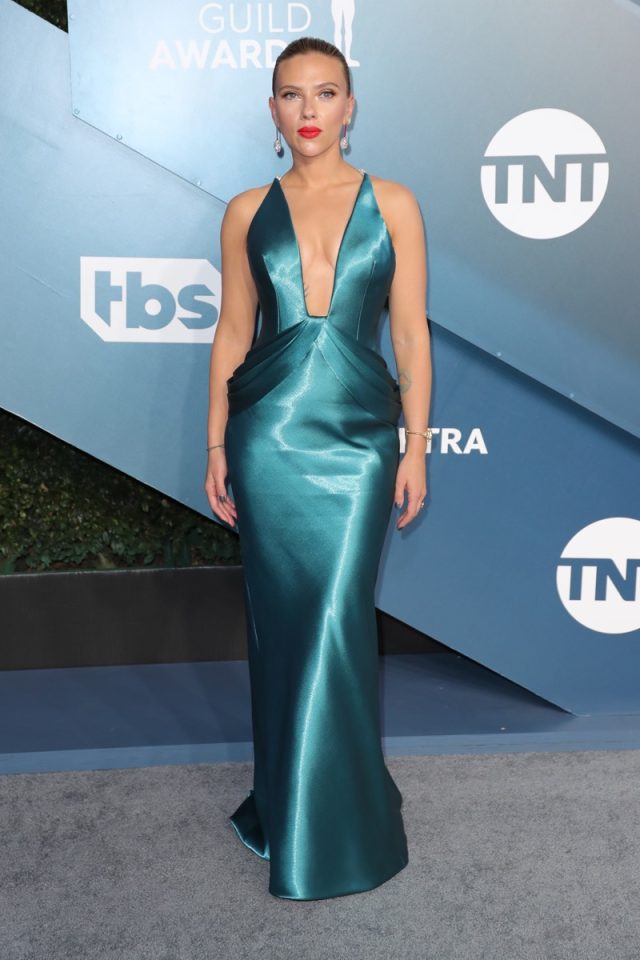 Scarlett Johansson's trainer, Eric Johnson, talked about the actress' workout secrets to Women's Health. "Our training approach is dynamic and truly in tune with her state of being," he says. "Whether that's for an upcoming stunt that she'll need to perform or a gym specific quest such as a pistol squat, we've found more success chasing attainable goals that are performance-based over a number on a scale."
Jennifer Garner talked about her diet in a video with Harper's Bazaar. "I always have an apple," she said. "I prefer to have it cut up. Otherwise, if you have lipstick on, it's a disaster. So I cut it up, and I put it back together like a puzzle, and I stick it in my bag and have it later."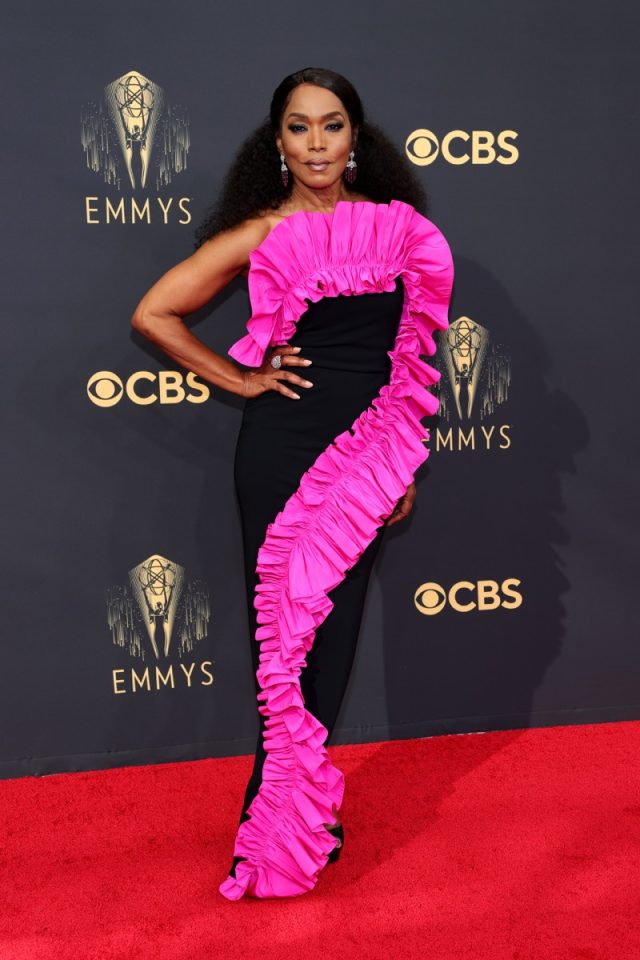 Whether she's starring as the queen in the Black Panther film series, or as a police officer on 9-1-1, Angela Bassett makes sure to stay fit. She shared some of her favorite workouts with BlackDoctors.org. "Recently, I got a couple of my girlfriends together and we walked the Rose Bowl. It's maybe a three-mile thing. It's about showing up and accountability. You have to say, 'Everyone will meet at 8:15 a.m.' I know when I have a real plan then I'm there. If my friends are waiting, that puts a pressure on me not to disappoint them."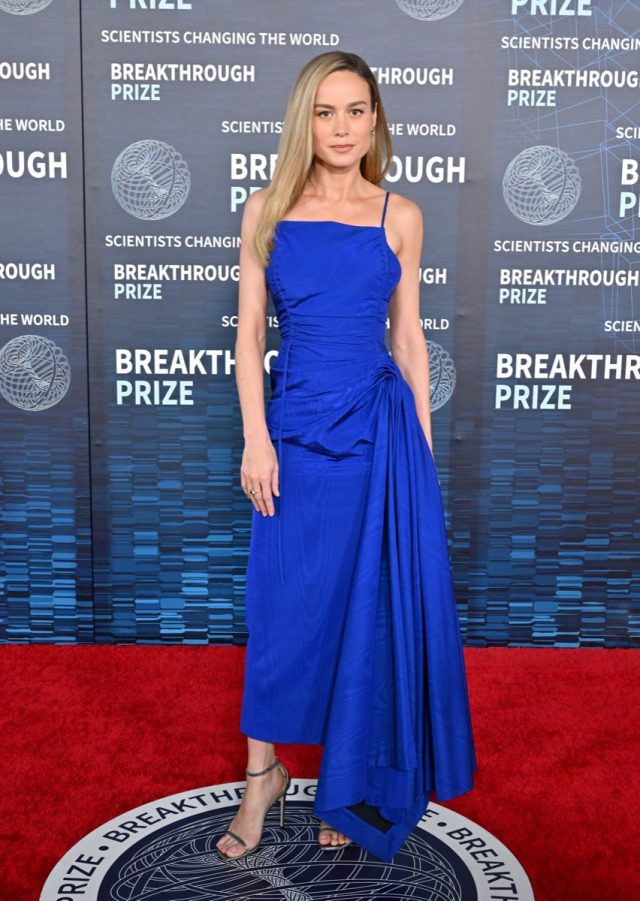 Brie Larson plays Captain Marvel in the Marvel Cinematic Universe, and she made sure to get in shape. One thing she likes to do is weight train. Larson shared this video on Instagram of herself doing squats with a barbell. She captioned the post, "No toes were hurt in the making." According to the Mayo Clinic, weight training has a lot of benefits. "Strength training can help you manage or lose weight, and it can increase your metabolism to help you burn more calories."
Michelle Rodriguez has starred in several action films, which means she's in great shape. She opened up about her diet to OK! Magazine. "I eat a lot of free-range chicken. I eat a lot of salads. I gravitate towards broccoli, spinach, beets — beets are great. As far as sustenance goes, I feel I need that protein like fish or chicken to give me the boost."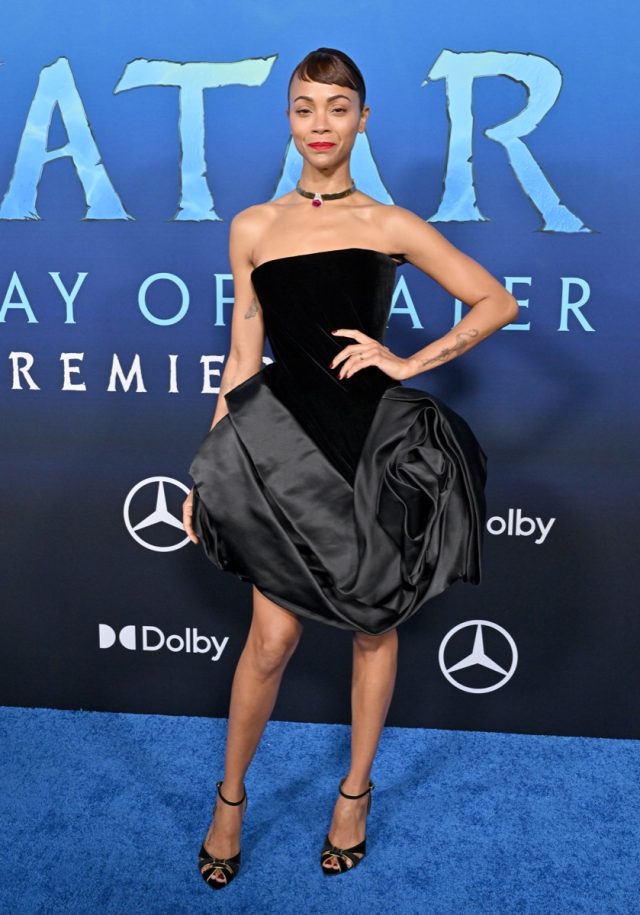 The Guardians of The Galaxy star talked about her approach to food on Facebook. "I am going to remove the word 'diet' from my life," Saldana revealed. "I am going to remind myself that it is not about losing weight, it is about being healthy, feeling healthy, for the rest of my life. I am gonna try to focus on what weekends are really for-resting and making time for your loved ones … And when chow time arrives? I will make amazing and healthy decisions. "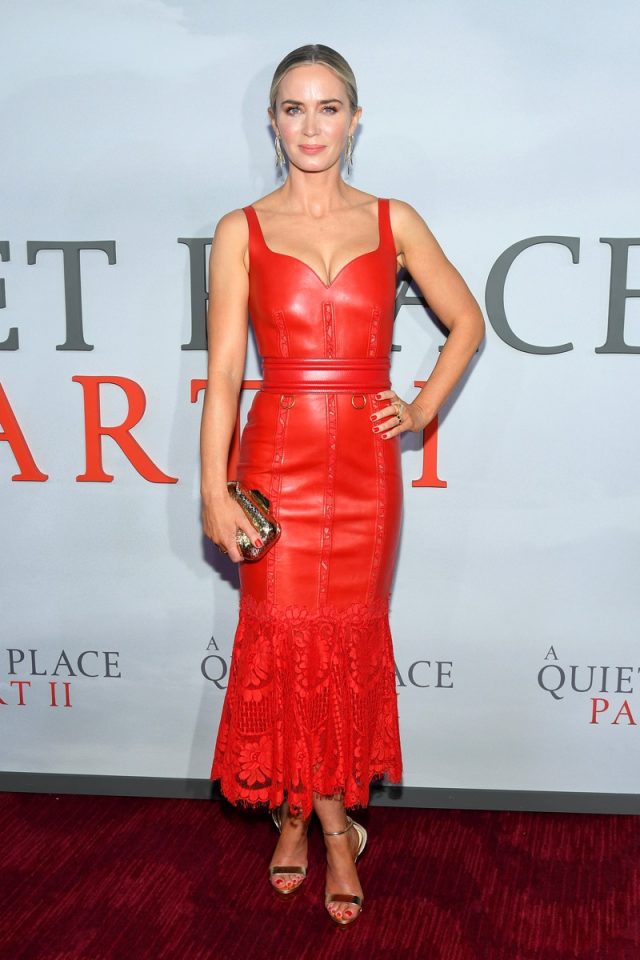 Some of Emily Blunt's roles include Edge of Tomorrow and Sicario. Her trainer, Monique Eastwood, says that she does a lot of dance inspired workouts with Blunt. "To be able to help her stay fit plus add elements of dancing fitness throughout the filming was one of the most fun projects we've worked on," Eastwood told Women's Health. "We really incorporated a lot of my dance background and movement into the training programme during that time."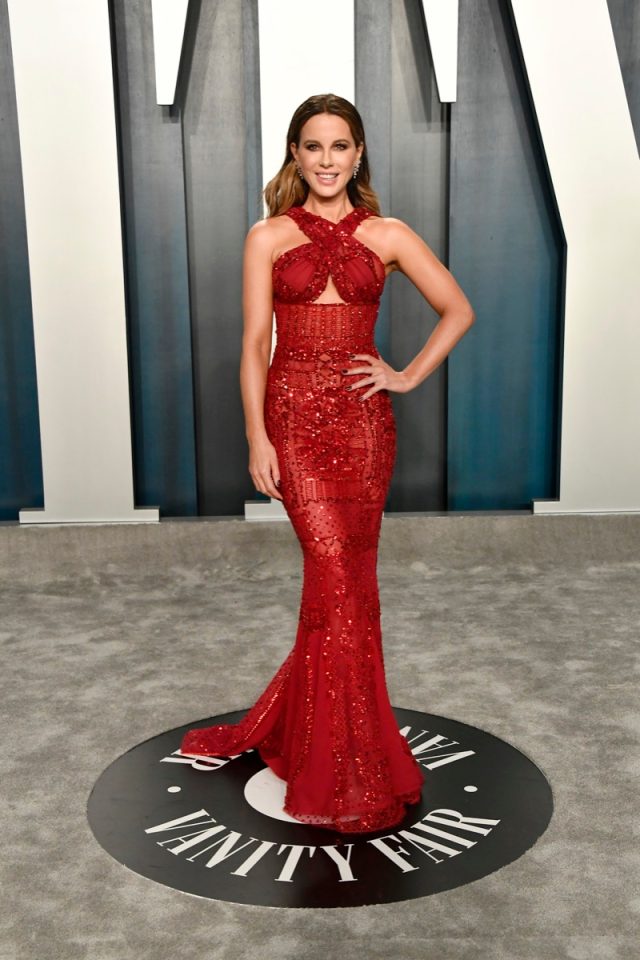 Kate Beckinsale talked about her diet and exercise secrets in an interview with Shape. "I love yoga," the Underworld star said. "But hardcore workouts have really made a big difference in my life. I have a lot of internal energy, and intense exercise helps me channel that energy. I find balance by doing a workout that makes me pour sweat. I never was that girl before, but I am now."
Margot Robbie's film roles include Suicide Squad, Birds of Prey, and Babylon. She shared how she got in shape to play Tonya Harding in the 2018 biopic, I, Tonya, with Body + Soul. "Weights, mostly, and lots of sit-ups. It's all the stuff you know you're meant to do, but just can never be bothered to do, although ice-skating itself was a huge part of it."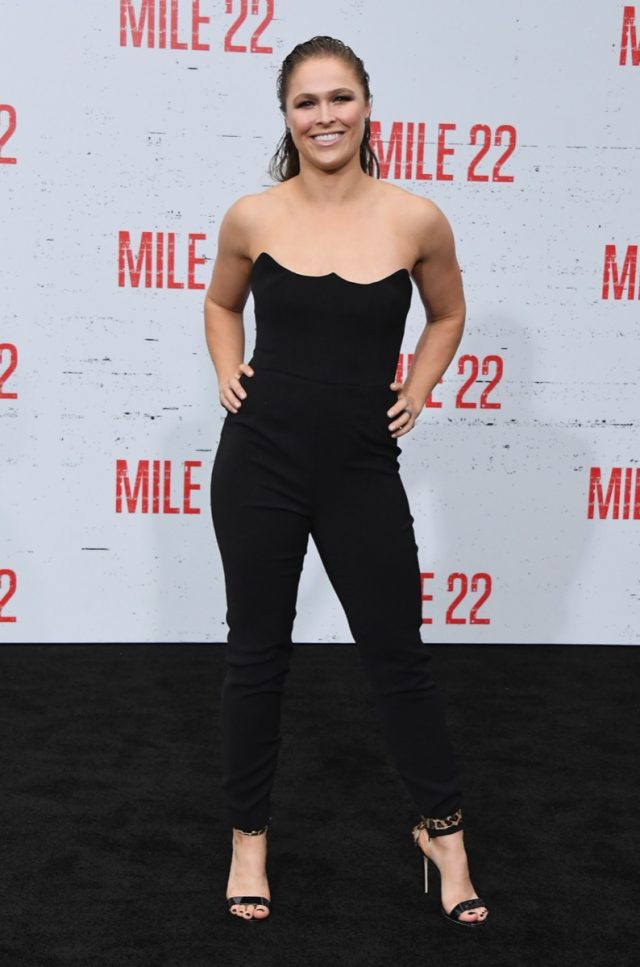 In 2016, Ronda Rousey talked about her diet in an interview with StyleCaster. "I follow the Dolce Diet, and for breakfast I start the day off at 7:30am with a Dolce chia bowl. That's two tablespoons of chia, hemp, and oats, add agave nectar, cinnamon, a couple blueberries, and a tablespoon of almond butter. My diet is about maximizing my nutrient intake instead of minimizing calories, and that keeps my metabolism burning fast."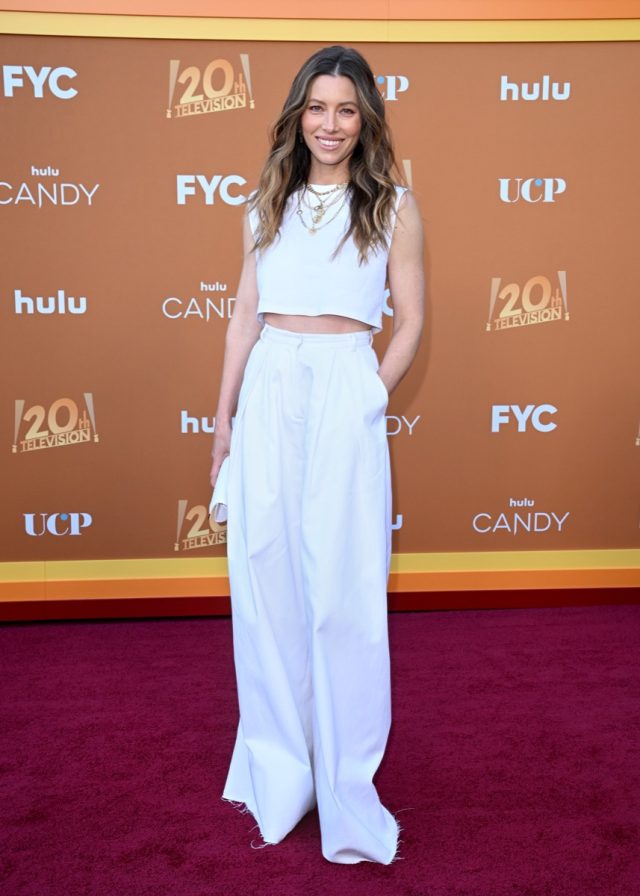 In 2017, Jessica Biel did an AMA on Reddit. In it, she was asked about her diet. "I try to eat really clean," Biel answered. "Fruits and vegetables, fish, etc. "Don't get me wrong, I like my cheat days and I go BIG."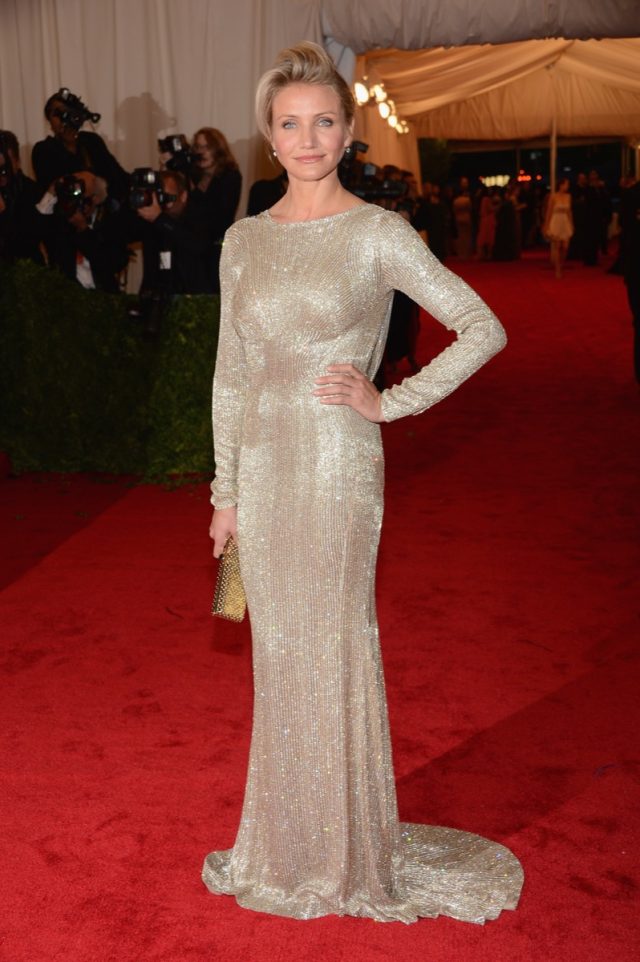 In 2016, Cameron Diaz talked about her diet to Bon Appetit. She says that she eats two meals in the morning, and they couldn't be more different. "At my first breakfast, I just put something in my stomach before my workout—usually scrambled eggs, toast, an avocado, an apple with almond butter, overnight oats, or a piece of chicken. It's just enough to kick things into gear. Then I work out. After that, at second breakfast, I joke that I eat dinner for breakfast. It's a full meal with chicken, grains, and sautéed or roasted vegetables."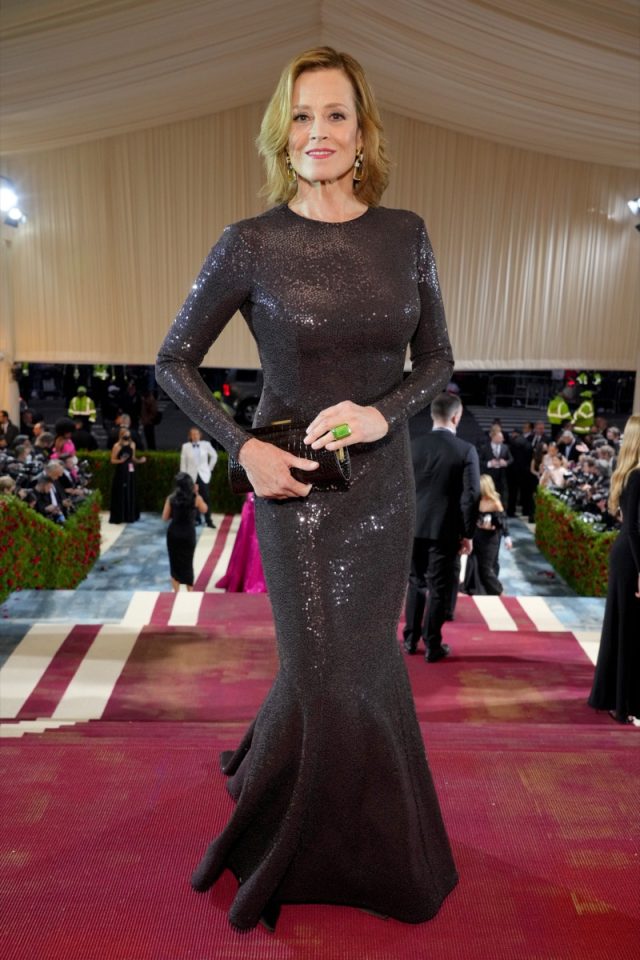 Sigourney Weaver has starred in some of the most iconic film series. Her credits include the Alien franchise, and the Avatar franchise. Weaver told Stellar Magazine that she is a vegan, and that she was able to keep her diet while filming Avatar. "James Cameron is also a vegan, so we have vegan caterers on the films," she revealed.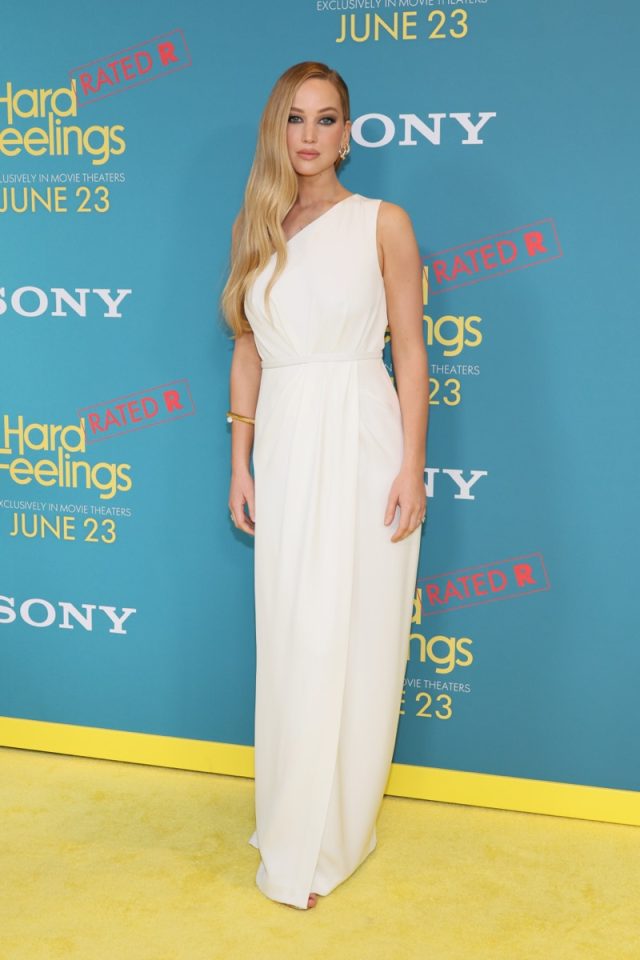 Jennifer Lawrence talked about her diet and workout in an interview with Vogue. "I do work out more than normal because I have a certain way that I want to look, and a way that I want to fit into my clothes. I get photographed when I'm not asking for it, so there's added pressure to look and feel your best. For me, it's easier to put that extra effort into the gym instead of putting the extra effort into: 'Oh no, I can't eat that.'"
Anna Bechtel is a freelance writer currently based in Hamden, CT.
Read more
---