20 Amazing Bodies of Female Team USA Olympians
Dive into the stories behind their enviable physiques.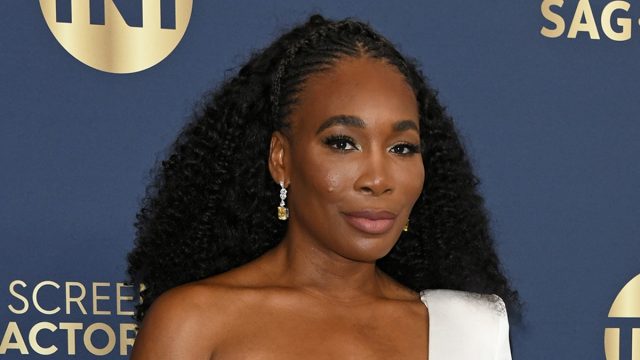 The world of elite athleticism is a realm of dedication, discipline, and determination, and the female Team USA Olympians exemplify these qualities like no other. From sprinting sensation Allyson Felix to swimming prodigy Katie Ledecky, these remarkable athletes not only achieve greatness on the world stage but also offer insights into their rigorous training regimens, dietary choices, and personal philosophies. Dive into the stories behind their enviable physiques as we explore the training secrets, workout routines, and nutrition strategies that power these phenomenal women in their pursuit of Olympic glory.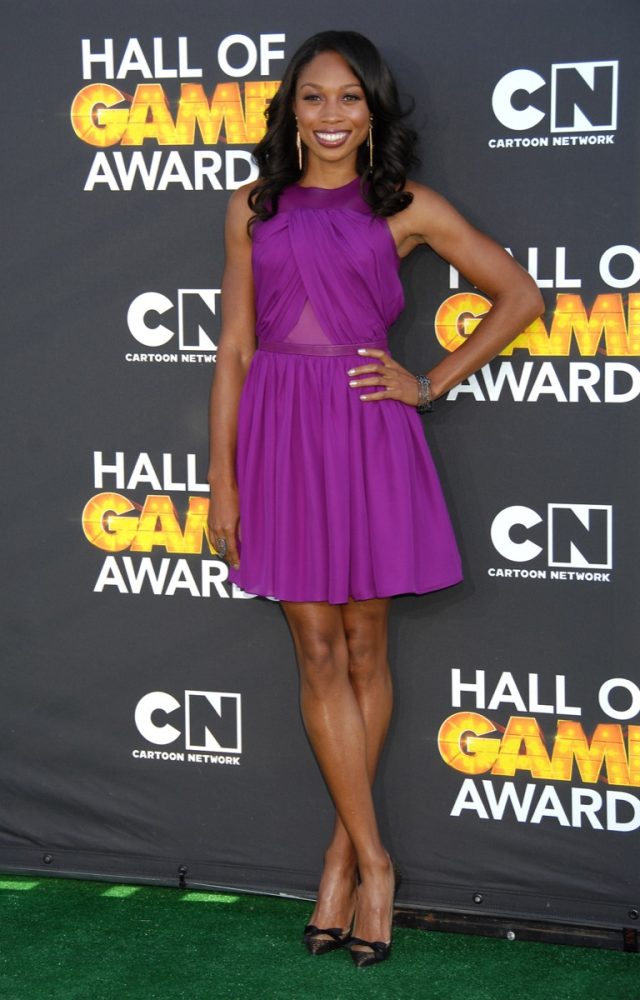 Sprinting legend Allyson Felix revealed her diet in an interview. "I usually keep breakfast light: yogurt and granola. In transit to the gym, I'll have an acai bowl or some type of smoothie. Lunch is a salad with protein and fruit. And then for dinner (that's my biggest meal) I eat a lot of fish, brown rice or sweet potatoes and veggies. Asparagus is one of my favorites. And zucchini."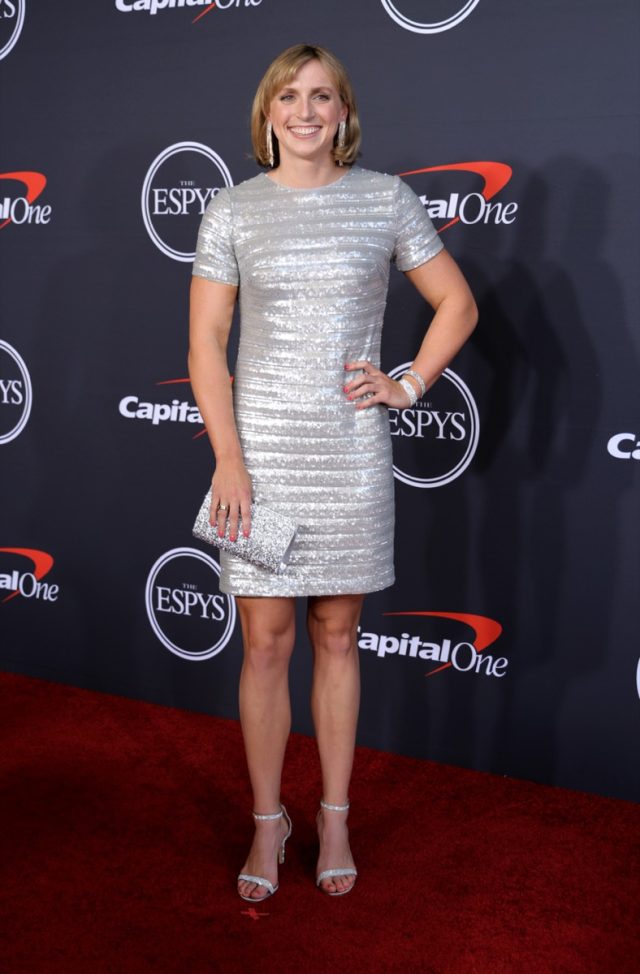 Swimmer Katie Ledecky revealed her training regime to Prevention. "I swim 10 times a week," she says. "It's quite a bit of training. It doesn't really change in an Olympic year. We have other big meets throughout the four-year, in this case five-year, cycle."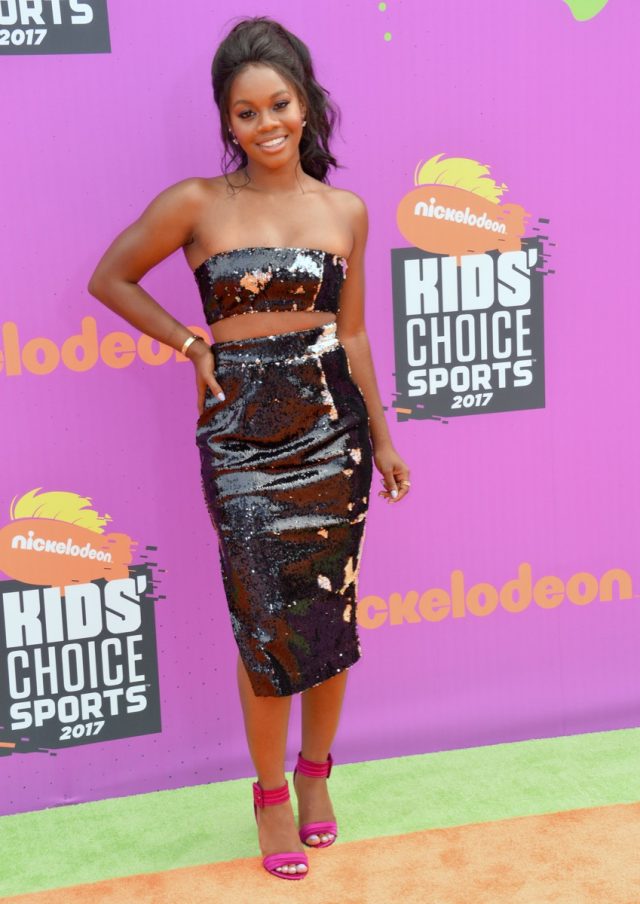 Gabby Douglas shared her training secrets with HollywoodLife. "Honestly and here's my secret — I don't workout my arms as much as I workout my legs or as much as my body. I love a long, toned arm and not too masculine, but that's just my body. You love what you love and so I just do stretches with my arms to try to elongate everything."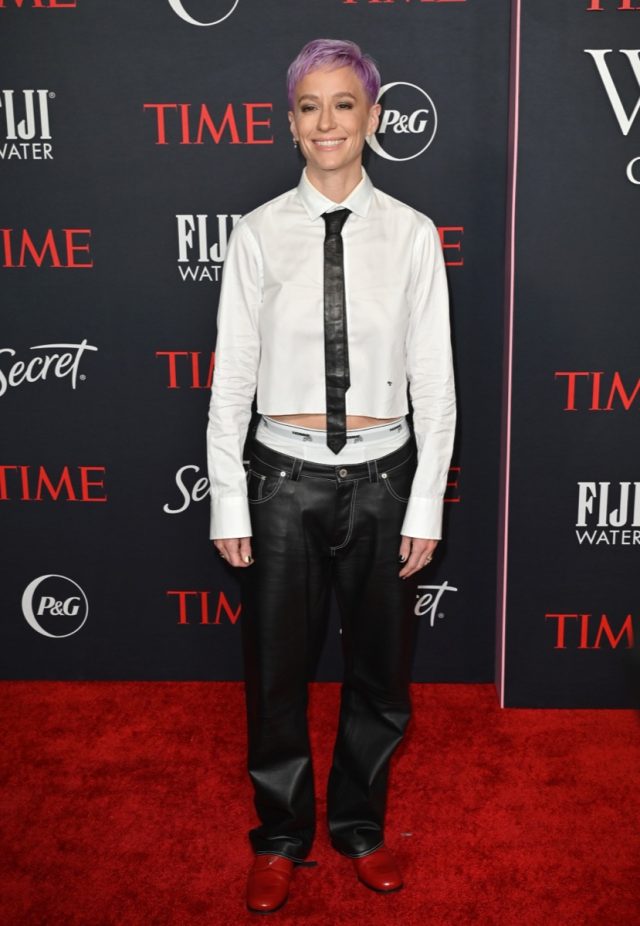 Megan Rapinoe broke down her workout routine in an interview. "My workout is a combination between cardio, strength training, and on-field work. It's a balance of all of those three. When I'm in my club team environment, it's more soccer. When I'm away from that, I focus more in the gym on strength work. I try to build that base. A lot of Pilates, interval cardio work when I'm in the gym, too."
Alex Morgan shared some of her diet and workout secrets with The Beet. She says that she believes in moderation when it comes to food. "There are times when I may find myself eating something that has eggs in it or dairy. Sometimes that slips into my diet and I am trying to eat healthy and plant-based but when that happens I tell myself to give myself some grace. So if you are trying to live healthily and vegan, you can forgive yourself. That's what I mean by giving yourself grace."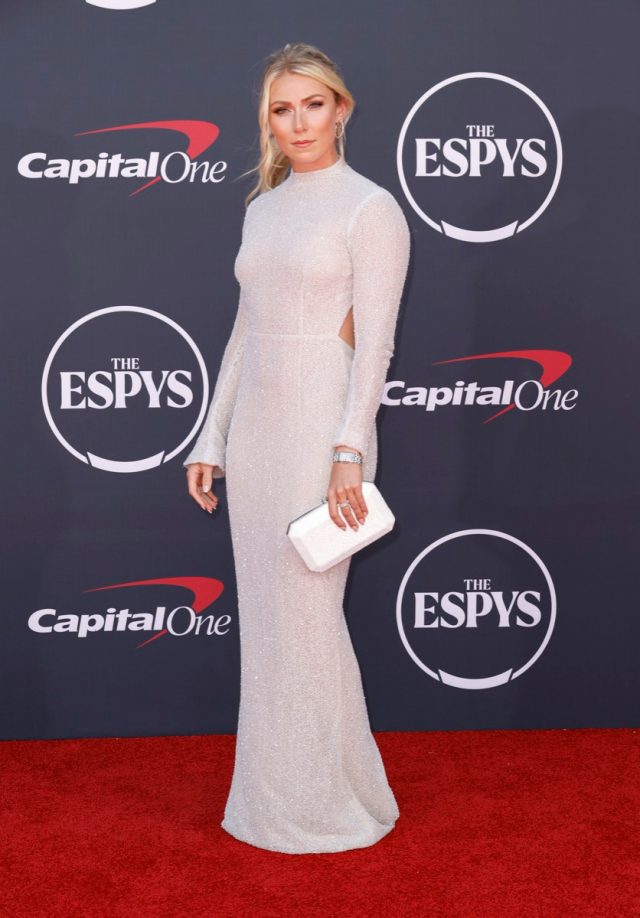 In addition to skiing, Mikaela Shifrin likes to windsurf to stay in shape. She shared this post on Instagram of herself windsurfing. Shifrin captioned the post, "Windsurf & Training Camp on Maui ended a few days ago! Gonna miss getting catapulted off my rig on the daily and accidentally drinking the entire ocean in a session only for it to pour out my nose later in the day, but duty calls! Now it's time to do more training in other parts of the world! Like… home… hahah."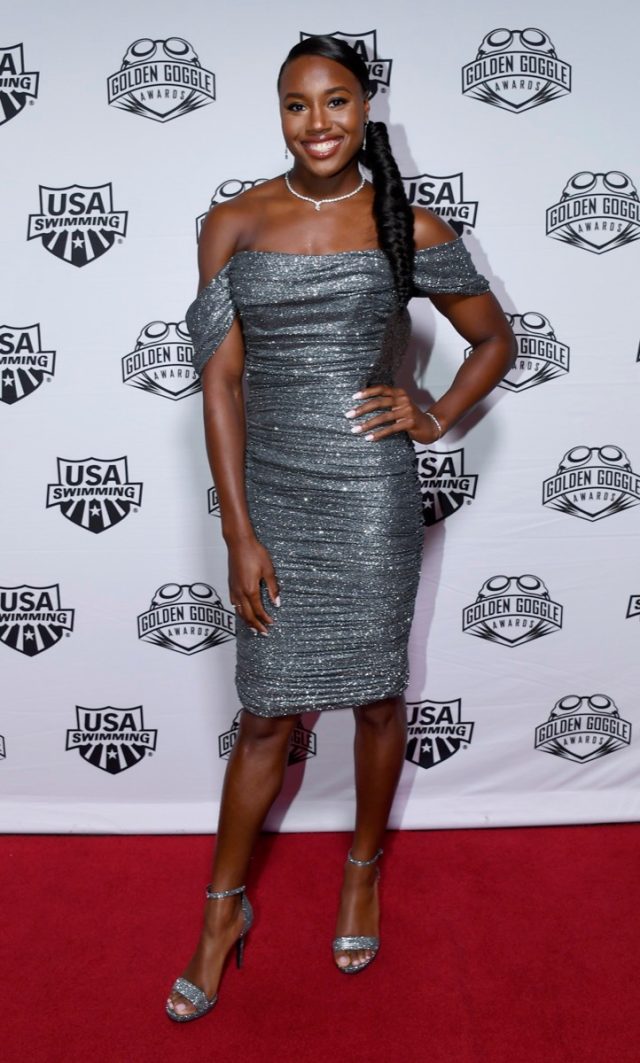 Simone Manuel didn't let the pandemic stop her from training hard. She told Yahoo in 2020, "I have been training in a backyard pool, so I'm still getting nine practices a week in. I have been doing weightlifting training at home. It's not my favorite because I don't have all the equipment that I'm used to. I'm kind of like putting books in a backpack and just adapting to the circumstance and just doing the best that I can with the situation."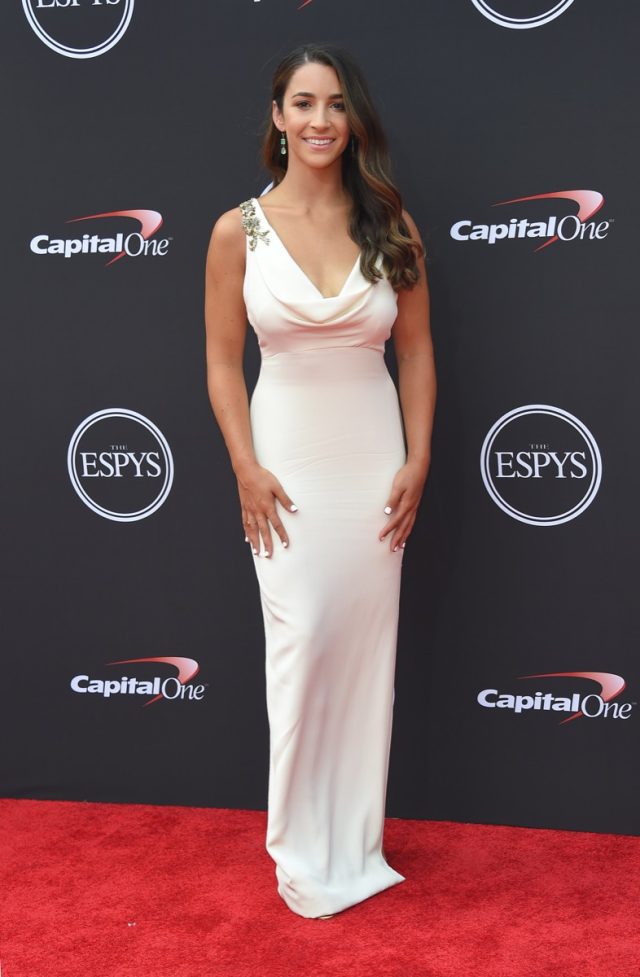 Even though she's no longer a gymnast, Aly Raisman is still working out regularly. "I actually feel like I've been able to work out a little bit more than I was before the pandemic," Raisman tells Shape. "It doesn't mean I'm working out for hours every day, but sometimes I'll do a little bit of a workout in the morning, and then even do a little bit more in the afternoon. I break it up throughout the day because that's what's working for me right now."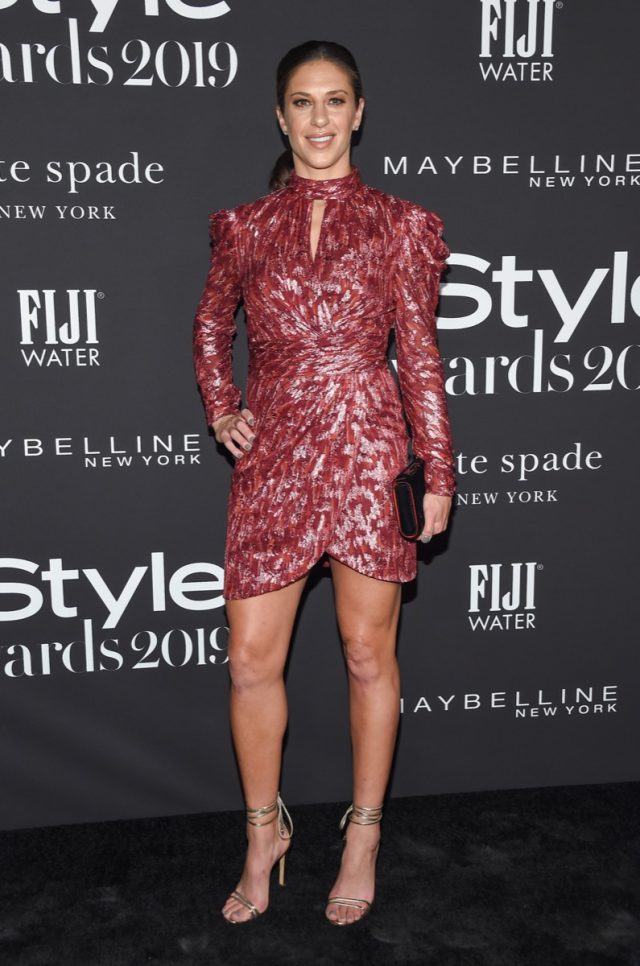 Carli Lloyd opened up about the changes she's made to her workouts with Insider. "I do use weights now, but if the weights are used in the actual movements that you do on a normal basis and on your field and in your respective sport, then I think it's fine. But you're never in a squat position on the field with 300 pounds of a bar on you and doing that motion, you know, you're always on the move."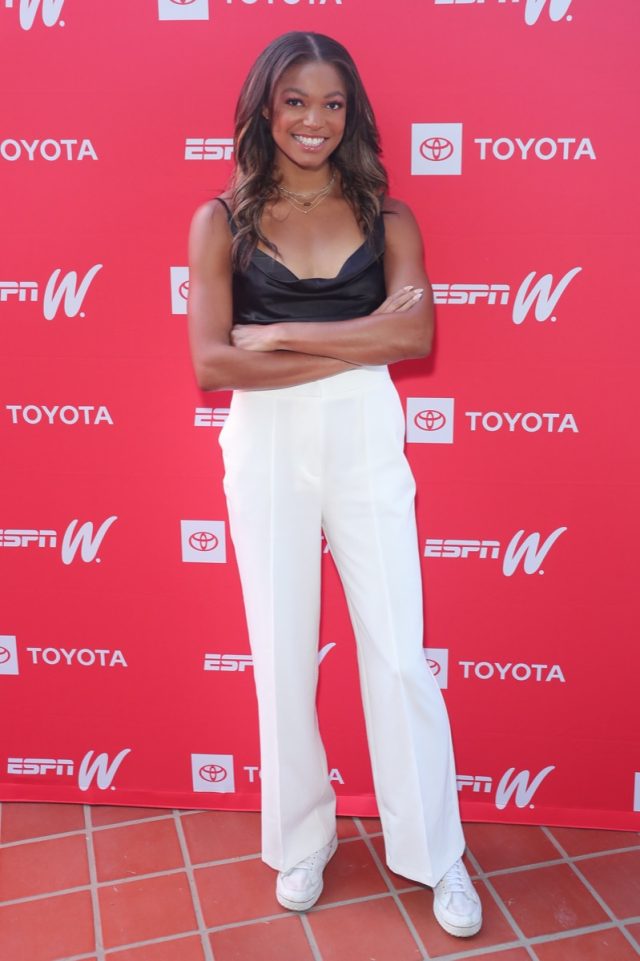 Gabby Thomas shared some of her health and wellness secrets with The Healthy. "As an Olympic medalist and a student, sleep is really important for me so I can ensure that I'm going to be my best self every day. I train at such a high level, every time I do something, it is 100%. Making sure that I am mentally and physically ready to take on the day is really crucial for me."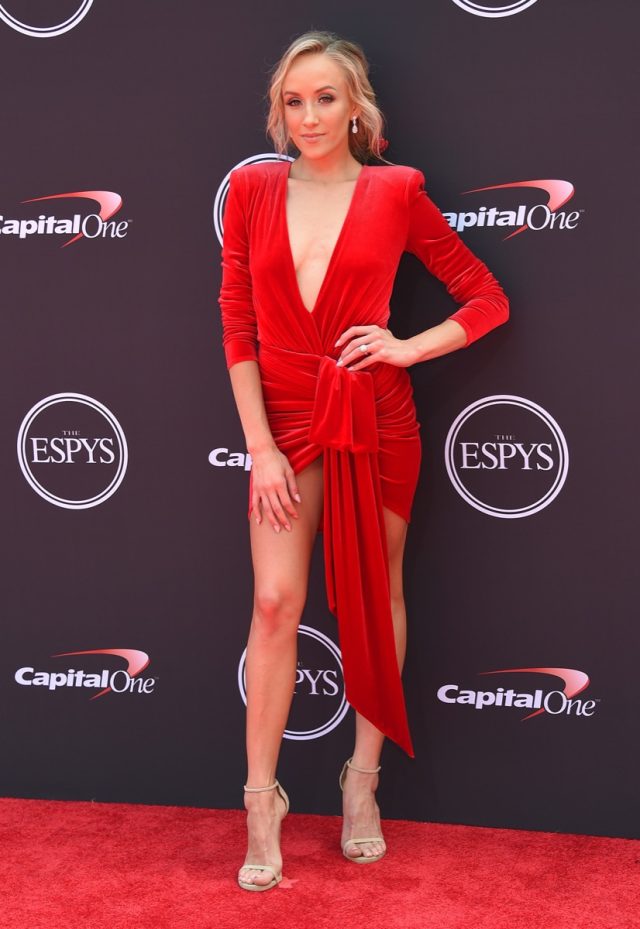 Nastia Liukin shares a lot of her wellness secrets on her website. In this post, she talked about her typical morning routine. "I love the predictability of a routine. Maybe it's because I spent the better part of my life in a strict routine training for the Olympics—it's what I know, it's what brings me comfort. My morning routine is ever-evolving. As I learn new things, speak to other entrepreneurs, and adapt with the changes my mind and body go through over the years, I incorporate, remove, and refine elements. Right now, I love my morning routine. It suits my current needs of setting the tone of my day, calming anxiety, and allows me to practice all of the self-care I need in order to move on to serving others."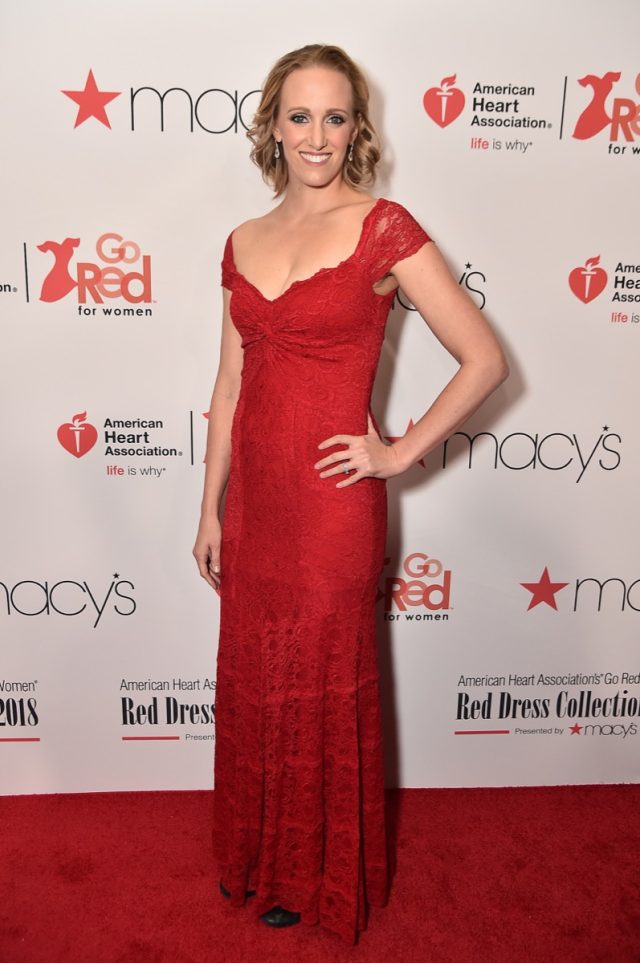 In an interview with ESPN, Dana Vollmer talked about how she avoids injury when swimming. "The pain in burning from using your muscles is different than the pain of hurting something. The 50 free is short, that's why I'm doing it. And my doctor said there is really no risk at all. I made a joke about doing a belly flop and [the doctor] said even that would be fine. As long as I'm cautious with the warm-up and keep some space between myself and the other swimmers, that's really the only issue at all."
In an interview with The Daniel Island News, Jenny Thompson revealed why she decided to take up swimming again. "I started swimming again for mental health," she said. "It was a growing up experience to not only start medical school, but also help my mom who was sick with cancer. It made swimming a lot lighter and put in perspective that there's a lot more to life than sports. It was interesting to compete with that kind of wisdom."df44d9eab23ea271ddde7545ae2c09ec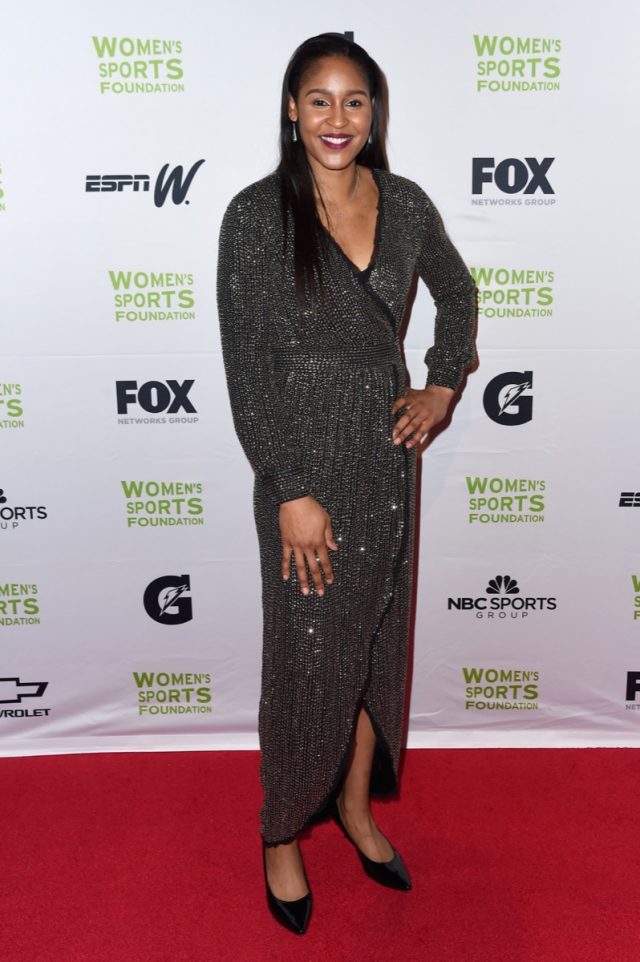 In this post on her website, Maya Moore talked about the impact basketball and playing in the WNBA has had on her. "I think being a part of the WNBA, whether that's as a fan or a player, it's a better time than ever just because of how good the players have gotten," Moore said. "We've grown in athleticism and the speed of the game – the versatility of the players on the court. The games have really been fun to compete in, so I'm excited about the direction that we're moving in. I've been a fan of the WNBA since I was eight, and I still am to this day."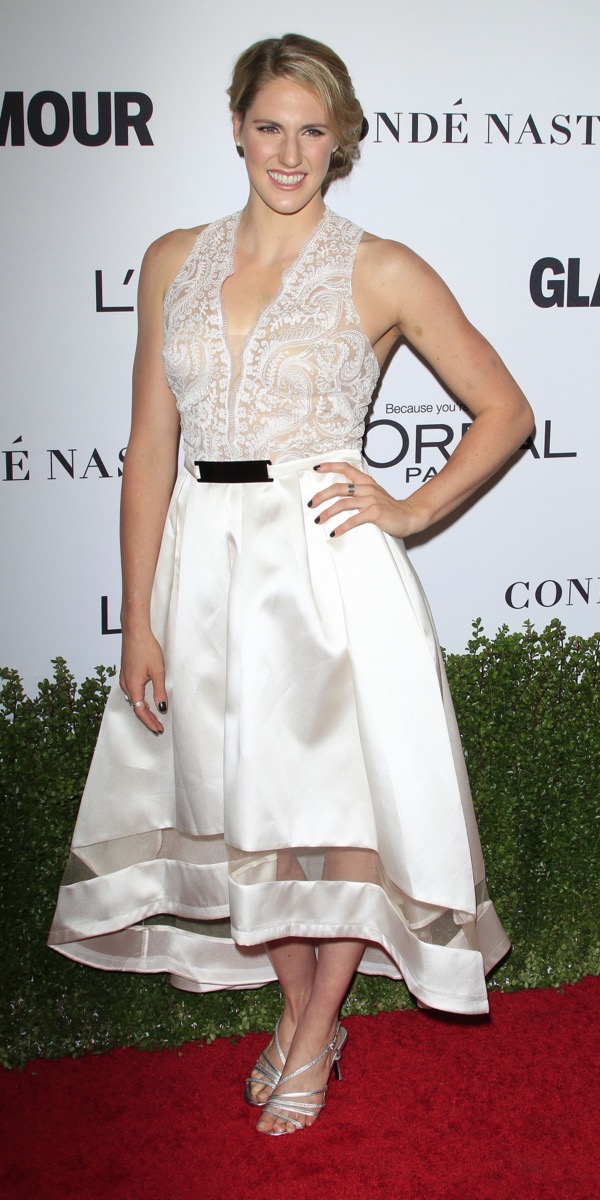 Missy Franklin does a lot of weight training to stay in shape. She shared this video on Instagram of herself working out in the gym. Franklin captioned it, "Getting creative in weights yesterday! Shout out to @auphillips14 for coming up with such an awesome exercise! Love working with people who are willing to try new things and push boundaries💪🏻 Thanks @lorenlandow for being the best!"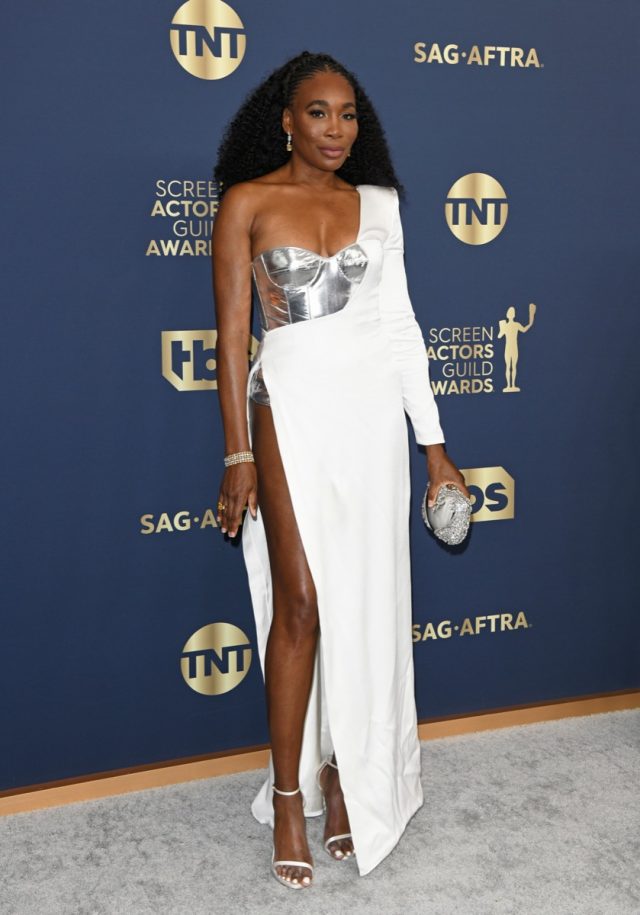 Venus Williams makes sure to not only workout, but also recover. She shared her tips with CNBC's Make It. "I do a lot of recovery, as well. Physiotherapy and massage. I like to take a lot of time to stretch … It feels amazing [and] I actually think it produces really great endorphins."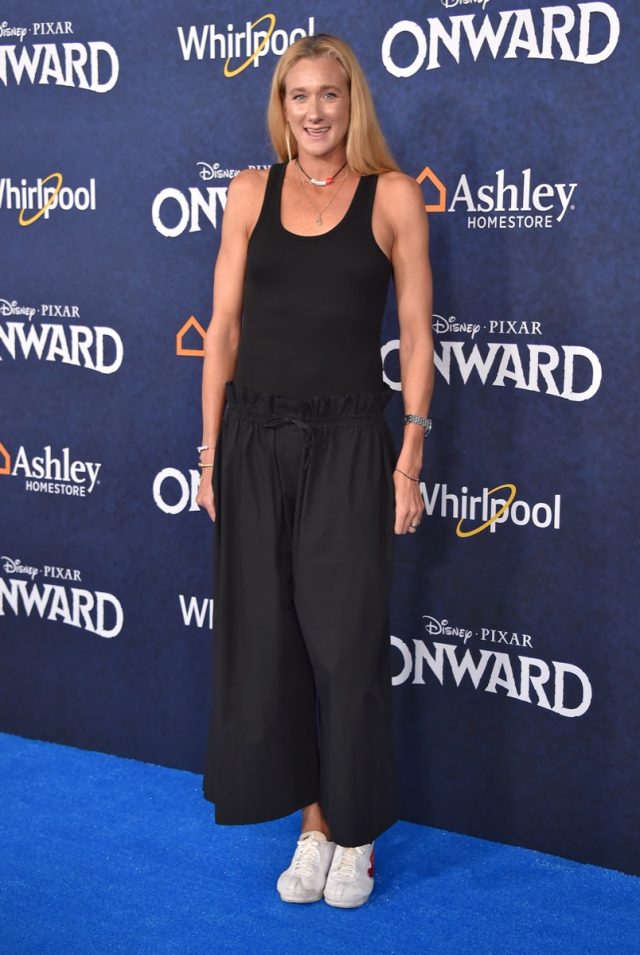 Prior to the 2016 Olympics, Kerri Walsh-Jennings talked about her training process with GQ. In it, she talked about the attitude she has when it comes to the sport. "I do have to keep reminding myself that it's okay to be a work in progress. If I have a bad game it crushes me, but you can learn and grow a lot as long as you don't stay in that place of devastation."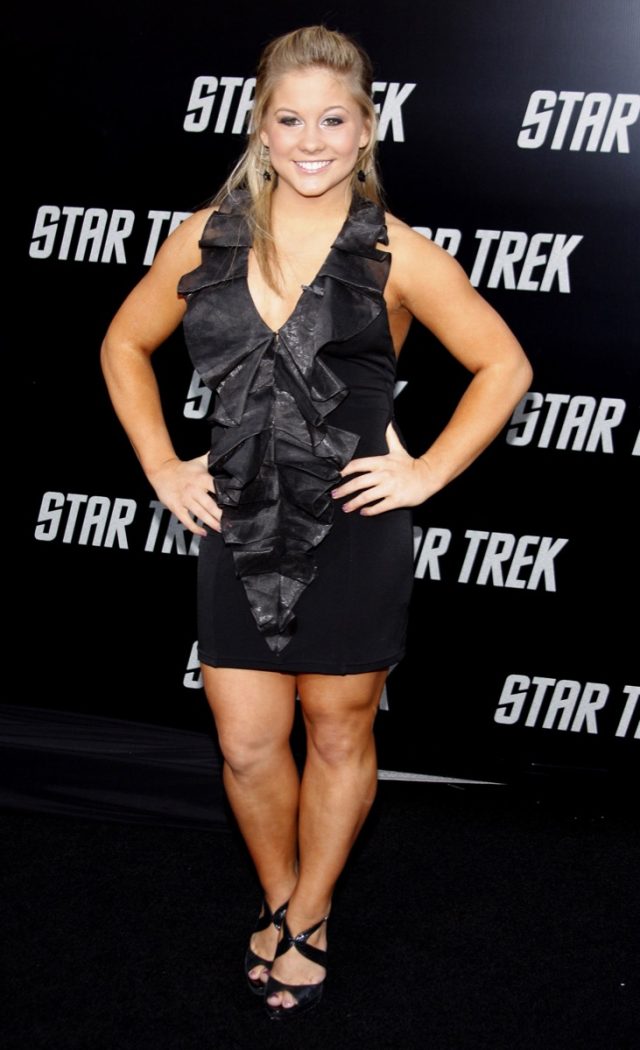 In an interview with Morning Brew, Shawn Johnson talked about how she manages life in the public eye. "It's a challenge every single day. And my husband and I are very, very vocal about it with each other. And we've now hired an incredible team of people that work with us. But we do silly things every single day to protect ourselves from it. For many, many years, I wasn't allowed to read comments until I was able to get to a place where I was strong enough to digest them. Now we always say, 'If you read something that doesn't sit well, you have to read it aloud,' and you have to have the group validate or invalidate whatever it is." 
Lisa Leslie tells People that she is all about positivity. "Take three deep breaths. Let's find a positive affirmation that can you help you every single day, something that you can really settle into that makes you smile. Because for me, positive energy is so contagious and I think starting our days off with some sort of mantra or quote that really is inspiring, can really help you get through the moment."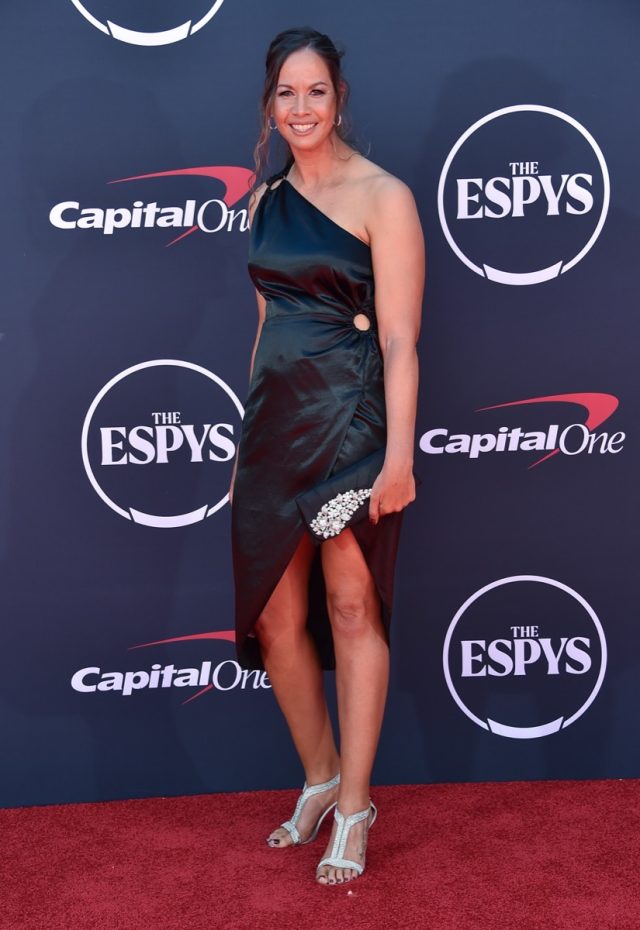 Cat Osterman broke down her typical meals to Us Weekly. "Breakfast can range anywhere from a smoothie to a yogurt parfait, which is yogurt, berries and granola," she said. "This morning, I had a sweet potato hash that includes sweet potatoes, turkey sausage, peppers onions, and then I put an egg over top of it. Lunch can be anything from a salad to sandwich, occasionally maybe some chicken nuggets from Chick-fil-A. I try to do grilled chicken as much as possible. For dinner, we eat pretty well. We cook for the most part. I will substitute zucchini noodles instead of spaghetti noodles or have potatoes or sweet potatoes instead of bread and rice. I'll put quinoa in there sometimes, I'm pretty conscious about what I eat."
Anna Bechtel is a freelance writer currently based in Hamden, CT.
Read more
---