Hailey Bieber Shares Swimsuit Photo of "Girl Dinner"
Here's how she stays in shape.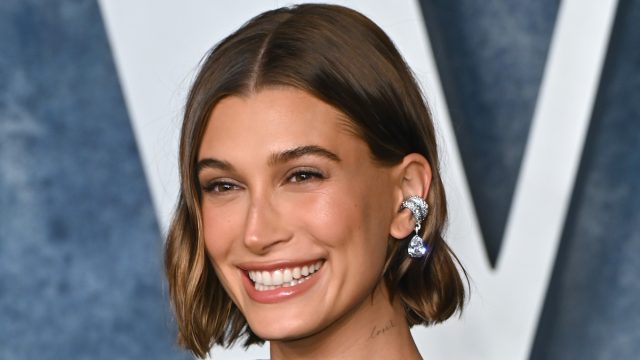 Hailey Bieber, renowned for her radiant glow and impeccable fitness, showed off the results this week with an Instagram photo of her in a swimsuit, captioned "Girl Dinner." Despite the cheeky caption, Bieber knows how to treat her body right. Starting each day with a glass of water before indulging in her beloved coffee-on-an-empty-stomach routine, Bieber emphasizes hydration's importance. Her skincare line, Rhode Skin, reflects her commitment to healthy skin. Glazing Milk, a staple from her line, replenishes her skin's vitality, particularly after sun-soaked escapades. Bieber's connection with nature extends beyond aesthetics. She cherishes outdoor workouts, crediting the ocean's saltwater for its soothing effect on her sensitive skin. The allure of Pilates and invigorating boxing sessions further exemplify Bieber's holistic approach to well-being. Keep reading to see the proof.
`
1
She Drinks Water First Thing In The Morning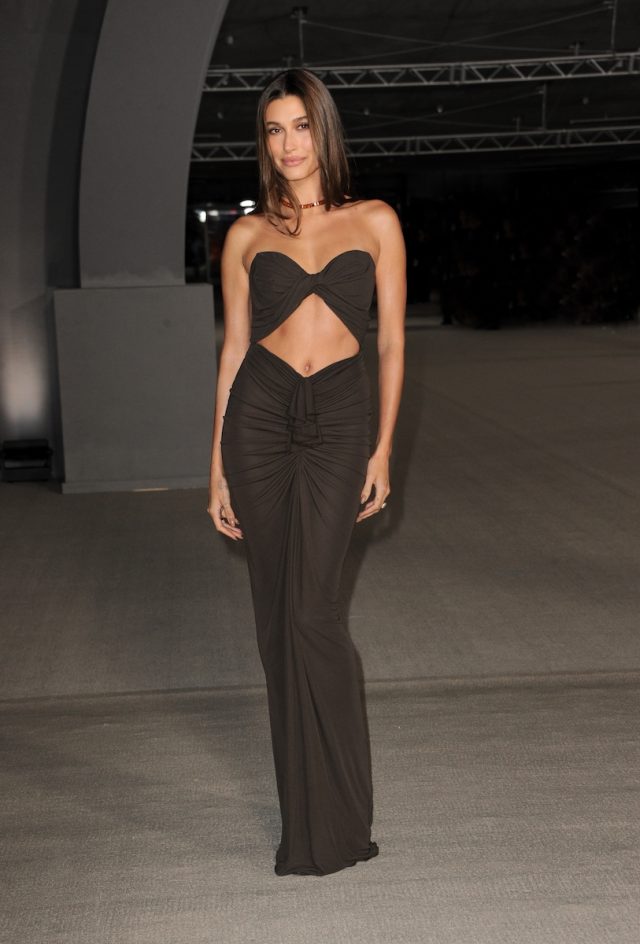 Bieber shared some of her wellness secrets in an interview with The Cut. She says that the first thing she does each morning is drink water. "I'm a coffee-on-an-empty-stomach type of person, which I know is not very good for you, so I at least drink water or hot water with lemon before the coffee goes into my body."
2
She Keeps Her Skin Hydrated
Bieber has amazing skin, and even has her own line of products called Rhode Skin. She shared some of her favorite tips and products with The Cut. Bieber says that she uses her Glazing Milk product to hydrate her skin. "When I'm out in the sun all day and I need that reset of hydration after swimming, especially after being in salt water or the pool, I need that extra oomph before reapplying sunscreen."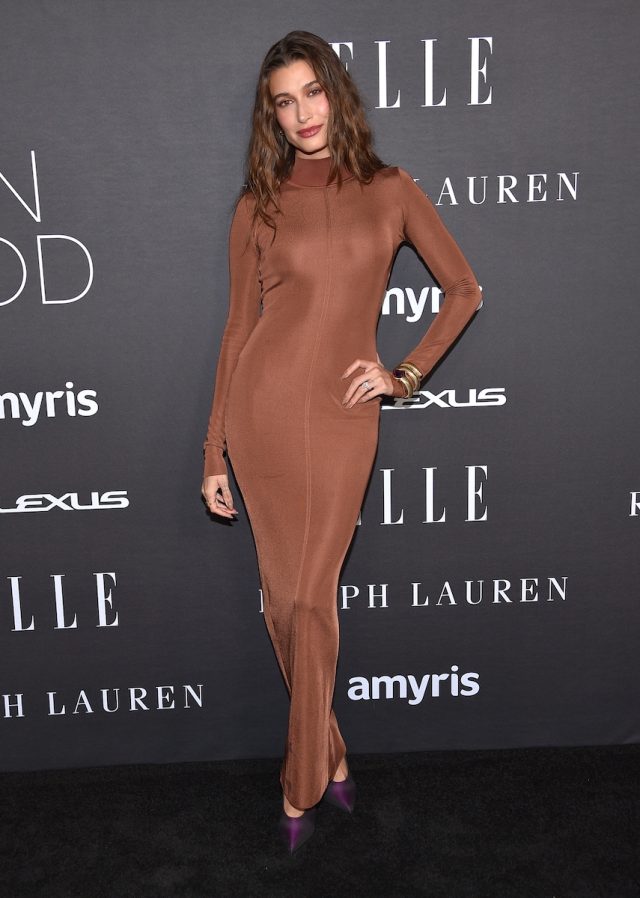 Bieber shared some of her favorite workouts in an interview with E! News. She says that she likes to spend time outside, and not just to get a workout in. "My skin feels the best when I've been in the ocean," Bieber explained. "Salt water is the best skin healer for me, and I've found that nature can be the most soothing for my sensitive skin."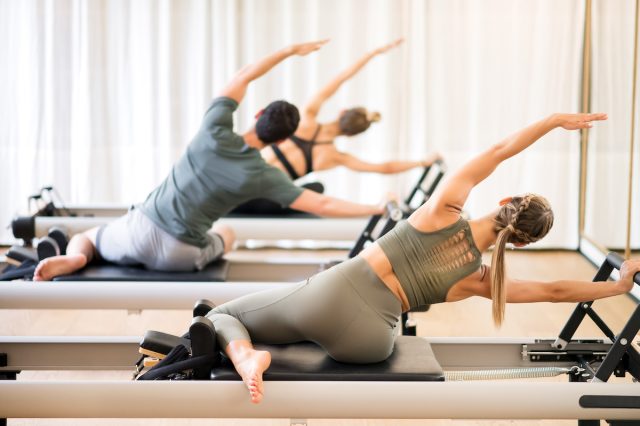 Bieber is a big fan of Pilates. "I used to be a dancer," she told E! News.  "So I love Pilates because it really elongates and strengthens my muscles. That's probably my favorite workout." The Cleveland Clinic states that Pilates is a great core workout, which means it has many benefits. "When we're weak or out of alignment, it makes it harder to find our center of gravity, which can make us more prone to injury, especially in moments when we're trying to perform multiple movements at once (coordination). By strengthening your core, Pilates may make it easier to find your balance — and maintain it."
Bieber also likes to box to stay in shape. She told E! News, "I also recently started to box for some cardio. I found that remembering the combinations and learning how to move your body in boxing has been good for mental health." Harvard Health states that since boxing is an aerobic exercise, it has a lot of health benefits. "Aerobic exercise gets your heart pumping and helps lower the risk of high blood pressure, heart disease, stroke, and diabetes. It can strengthen bones and muscles, burn more calories, and lift mood. Aerobics can also boost your endurance, which helps you climb a flight of stairs or walk farther."df44d9eab23ea271ddde7545ae2c09ec
Anna Bechtel is a freelance writer currently based in Hamden, CT.
Read more
---