How I Met Your Mother Star Sarah Wright Olsen Shares Swimsuit Photo
This is the workout Tom Cruise made her do.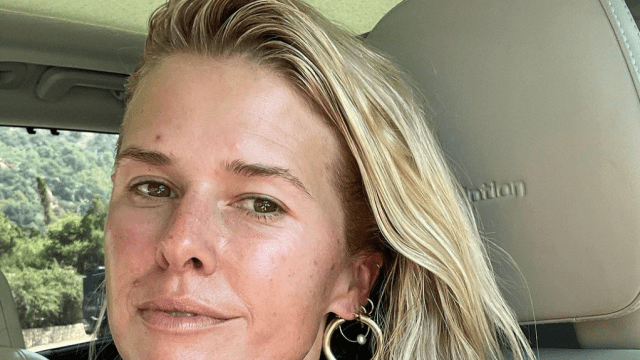 How I Met Your Mother star Sarah Wright Olsen lives right by the ocean, and is happiest at the beach. Olsen, 40, shared a picture of herself wearing checked swimsuit bottoms with a green bikini bandeau top, complete with hat and gold necklace, against a gorgeous beach background. "Take me backkkk sunny sunshine and vacay 🌼🌼🌼(suit by @thisisthegreat_ and their gorgeous new swim collection!)", she captioned the post. Here's how Olsen stays fit and happy at home and at work.
1
Working Out With Tom Cruise
Olsen would work out on set with Tom Cruise every day. "When we were shooting American Made, I would take yoga classes here and there, and Tom also had a full trailer that's been transformed into a gym," she says. "He has something called The Challenge and does these little workouts every morning for the crew. He would have all of us come into the trailer, and we would challenge each other. Whatever the trainer had put together, like 5-10 workouts, every single person—sometimes there'd be 20 of us in there—we'd be going through them together, and he'd be counting them out. Jumping jacks, holding planks for a full minute, it was a bunch of high intensity. But it gets your blood pumping and you're definitely sweating."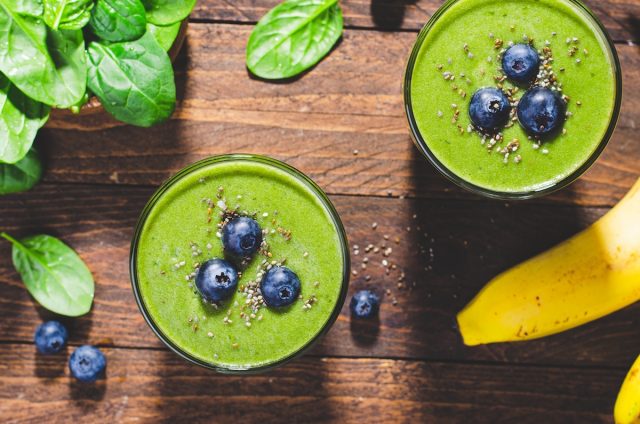 Olsen enjoys a plant based diet with green smoothies. "I am not a huge supplements gal," she says. "I take a prenatal vitamin and then I eat a pretty healthy diet full of all the colors. My husband makes a green smoothie every morning and the kids and I have some of it. It has lion's mane, an algae blend, spinach, blueberries, maca powder, coconut water and plant protein. I for sure treat myself, but we eat pretty healthily. We don't eat meat anymore, just some fish.  We make a lot of meals at home, and try to eat all the colors of the rainbow. I am celiac so our whole house is GF."
Olsen admits to experiencing mom guilt, but focuses on the good things. "I love to have a bath and look out at the view. I also love to cuddle in our bed with the kids and read books," she says. "It's easy to say, but we moms beat ourselves up a lot. We always feel we could be doing more, or feel guilty when we take any time for ourselves. I have to remind myself of this constantly. It is ok to take time for me, it recharges my batteries and makes me feel good inside and helps me to be a better mama across the board."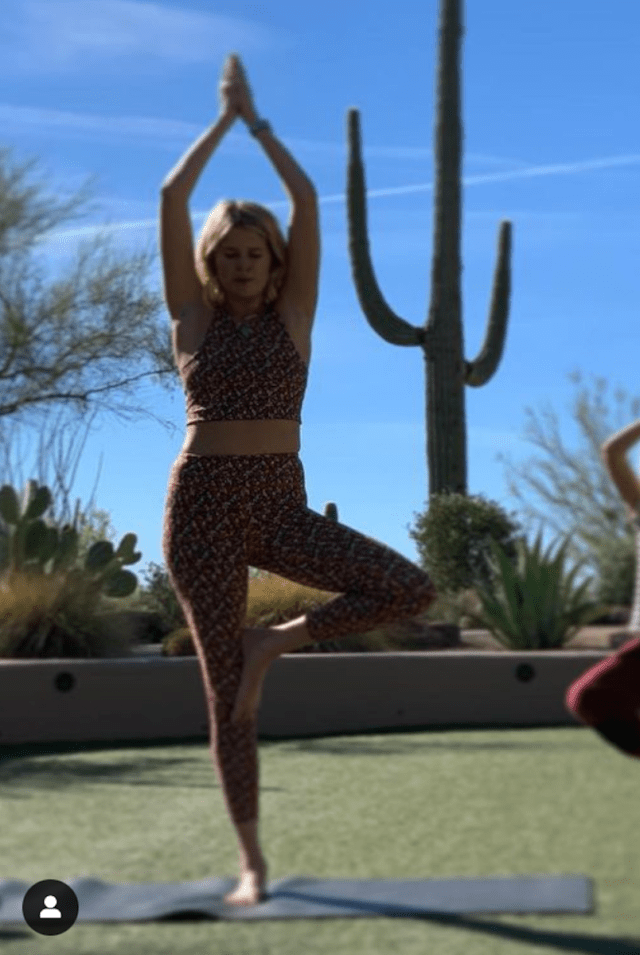 Olsen loves the way Pilates helps with various aches and pains, especially with posture issues related to years of breastfeeding. "The way I felt when we finished was astounding," she says. "All the little pains, and big pains I had been ignoring had been dealt with in some way, and released. The most positive part of this is that I have a plan, and it doesn't involve a drive to the gym or a personal trainer. All I need is a yoga ball, some blocks, two dogs, two kids, my computer, and a cup of coffee."
Olsen tries to balance family and work with the help of her husband. "I am lucky I have jobs where the time is flexible," she says. "I try to work when the kids are at school. I love to be there for their pick-ups and drop-offs, and then I spend time with them after school. We have family dinner almost every night, and then I work again when the kids go to bed. I have help with an amazing doula/nanny and an incredible husband. The weekends we spend together as a family and we really value that time together. My husband and I both have multiple things going on so we try to get that work in when the kids are sleeping."df44d9eab23ea271ddde7545ae2c09ec
Ferozan Mast is a science, health and wellness writer with a passion for making science and research-backed information accessible to a general audience.
Read more
---