Hunger Games Star Rachel Zegler Shares Swimsuit Photo as "Hottie"
Here are her lifestyle habits.
Rachel Zegler is wowwing her fans in her swimsuit. In a new social media post The Hunger Games: The Ballad of Songbirds and Snakes star shows off her amazing body in a bathing suit, throwing her followers into a frenzy. "All i do is try try try," she captioned the series of snaps. "Um. Just. Swoon," commented Vanessa Hudgens. "Beauty!!" added another follower. How does the young actress approach health and wellness? Celebwell rounded up some of her top habits. 
1
She Drinks Coffee…But Not Before a Performance
Rachel loves coffee – but not before a performance. "I cut a lot of caffeine out because caffeine can dry up your vocal chords," she told Vogue about preparing for West Side Story. "Ever since I wrapped up West Side Story, I am very happy to incorporate my cup of coffee in the morning now, so that's been a godsend," she told Vogue.df44d9eab23ea271ddde7545ae2c09ec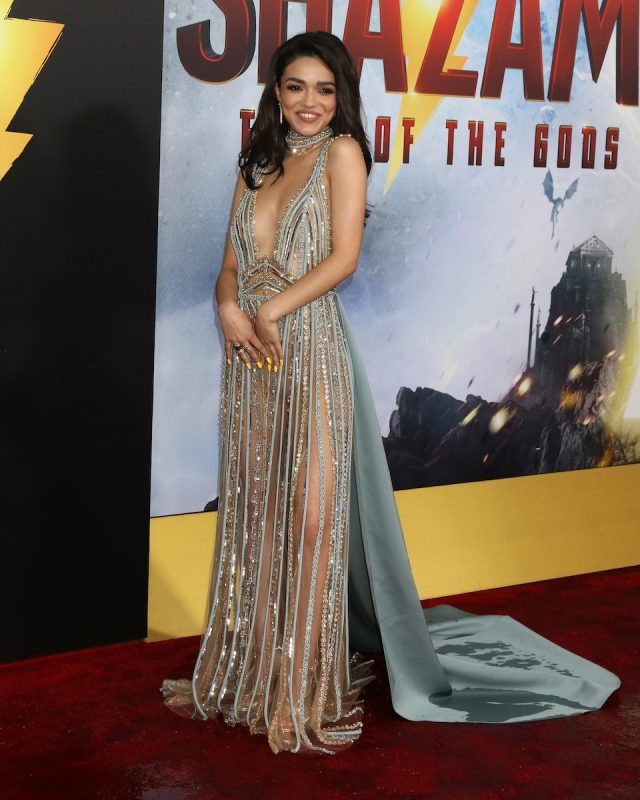 "When I was making West Side Story, I felt a lot of pressure to constantly be on my game. That mostly manifested vocally. And when you're very stressed out, it can affect your vocal chords. But I cut dairy out of my diet," Rachel added to Vogue.
3
Here's How She Deals with Her Haters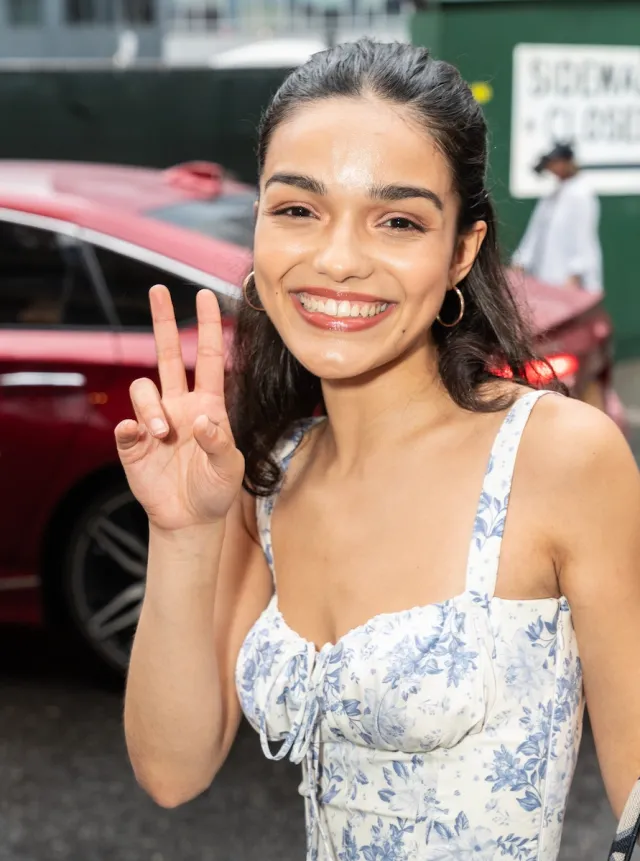 "It's hard," she says of online criticism, "but at the end of the day, you have to remember that, at least in my case, I'm the one with the confidence to go out there, and show my face, and be myself, and I'm getting paid. I'm working, doing what I love…and it's all I've ever wanted in my entire life. I'm really excited to share myself in that way, and let them all talk, you know? Let them all talk. I lead with love, and that's all I can really tell the world," Rachel explained to Elle. "Every day, I watch as we distance ourselves further and further from love and understanding," she says. "Everybody learns just how fast these people who claim to love you can turn on you in an instant. We put so many eggs in the basket of parasocial relationships and these expectations that are impossible for these normal human beings to meet, and then we feign disappointment when they don't meet them. Everyone is learning every day, and I've constantly found myself being rightfully called out for things, and absolutely, there are necessary moments of learning, and adapting, and understanding—that's how we grow as human beings, and I'm really proud of those things. There's also just a lot of unnecessary things. Comments that people make about people's relationships, their appearance, and the way that they decide to live their lives, even though it's quite literally nobody else's business but their own. You just sit back and think to yourself, 'Do I need this?' "
4
She Had a Breast Cancer Scare
During the pandemic Rachel had a breast cancer scare, sharing a photo of the outpatient biopsy procedure that she went through during the pandemic. She called the experience the "undoubtedly the scariest week of my life." In a now-deleted post on social media she wrote: "Two years ago I found a lump in my breast," explaining that "No OB/GYN was taking new patients due to the backlog of the pandemic, but I was fortunate to have the care of my pediatrician who prescribed me an ultrasound, which led to an out-patient biopsy procedure," she continued. "Thankfully it was benign."And now the scar serves as a reminder to check my breasts regularly for any irregular growth – the fibroadenoma in my left breast is a common occurrence but nevertheless extremely scary to find. Early detection saves lives!!! Check your titty meat :)."
Rachel is also open about mental health struggles. "Hello. My name is Rachel. I suffer from anxiety and depression, and occasionally feel depersonalized/disassociated from reality. I am a work in progress. I am finding the common ground between me and my mind. And that's enough. But please, ask if I'm okay. #EndTheStigma," she wrote on X. 
Leah Groth has decades of experience covering all things health, wellness and fitness related.
Read more
---