Julianne Hough's Amazing Body Secrets, as She Poses in Hamptons
Here's how this dancer stays fit.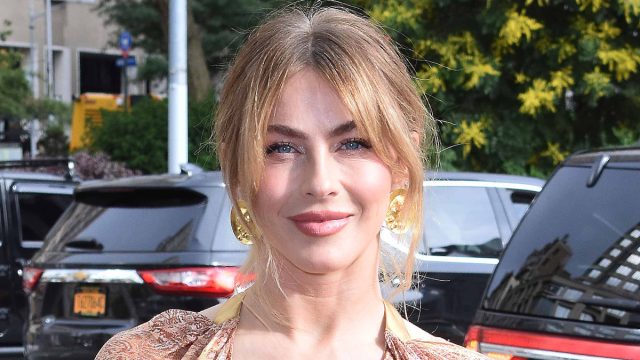 Julianne Hough is looking back at a relaxing and rejuvenating trip to a luxurious spa in the Hamptons, NY. Hough, 34, shared a reel of herself wearing a white bikini while enjoying the pool, and a black bikini with matching shorts for some aerial yoga. "Talk about the perfect combination of Holistic & Luxury self care! Shou Sugi Ban House in The Hamptons is next level amazing! From HydroTherapy to Ariel Yoga, swimming in the pool to eating the most delicious, healthy and creative food I've ever had prepared by the kindest chef and individuals. Thank you for such a memorable experience. I've found my new home in The Hamptons!" she captioned the post. How does she stay so fit? Read on to see 5 ways Hough stays in shape and the photos that prove they work.
1
Green Juice For Breakfast
Hough enjoys a vegan, gluten-free diet. She starts the day with home-made green juice. "I usually like it a little sweeter, less bitter, so I put in a green apple, some spinach, kale," she says. "Again, if I want it sweeter, I'll put some carrots in. But I love ginger, and lemon too, so I'll put that in. Cucumber, celery, anything green, really. Sometimes I'll add beets too, depending on my mood. And then I'll go work out, it just depends."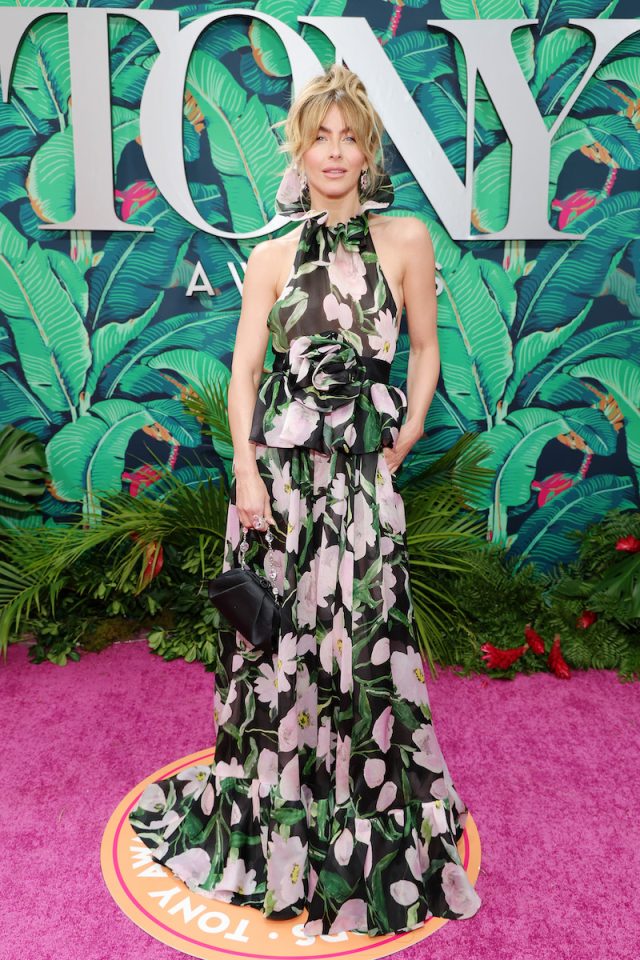 Hough tries to work out at least five times a week. "I get bored very easily, so I like to switch up my workouts," she says. "I'll do yoga, I'll go spinning, I'll go on a hike, I'll do a personal training session where I lift weights. I like to do a lot of cardio. Sometimes I'll go take a dance class. I usually try [to work out] five times a week…I love to start my day off with a workout. It doesn't have to be high-exertion, two hours, let's go. But anything that gets me up and going. Sometimes it's an hour and a half, sometimes it's an hour, sometimes it's 45 minutes, just depends how I'm feeling on that day."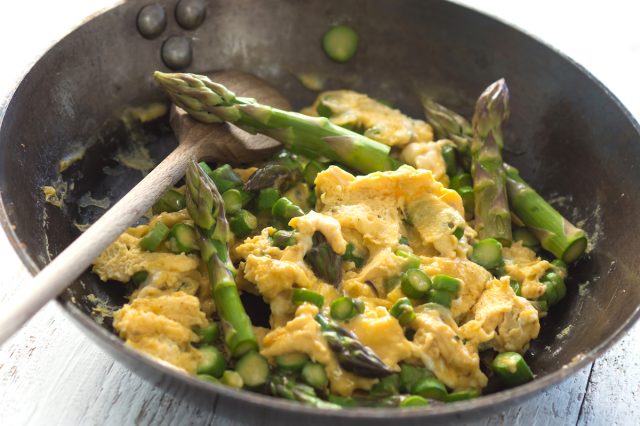 Hough is a big fan of protein-packed meals like egg dishes. "My favorite dish is an egg-white omelet or a scramble with veggies like asparagus, mushrooms, spinach, and kale," she says. "Protein helps me begin my day in a healthy way. It carries me all the way through," she said. She then hits the gym. "Morning is my favorite time to exercise. I'll either see my trainer Astrid [McGuire] … or hit a class at Tracy Anderson. I like to shock my body by doing different things," she says.
Hough has dabbled with low-carb diets in the past and says it's not for her. "I eat a lot of chicken and vegetables, but that's not all," she says. "My energy level wouldn't be high enough to do the activity I like to do. And also I get really bored. I always add in quinoa, sweet potato, rice, or sometimes do pasta. If I'm eating like that I don't get cravings. But if I only eat my chicken and veggies, then I'm like, 'I need pizza and pasta and cheese!' I find that if I incorporate the carbs in there, I'm not craving those things."df44d9eab23ea271ddde7545ae2c09ec
Hough loves sugar, but prefers a glass of wine after dinner. "It's funny, I used to be a huge dessert person, but now I'd rather have a glass of wine than dessert," she says. "But if I do, I love ice cream. I love like a sticky toffee pudding or something like that. But when I go to my Sunday Funday, I go to the movies usually, so I like Milk Duds and Sour Patch Watermelons. I think that's my go-to candy."
---